Cyan Brighton
Cyan Brighton is a relaxed and stylish all-day bar and restaurant in The Grand. Cyan takes its inspiration from the green Sussex downs and the south coast sea, hence naming itself after the mid-colour between green and blue.

All-day dining
Visit with friends and family for a relaxing brunch, a leisurely lunch or an interactive dinner at this first-class stylish venue. An iconic drinks list is also on offer for those who just fancy a drink at the bar, perfected by the talented bar team at Cyan restaurant Brighton.

Remote working
Perfect for remote workers, Cyan boasts complimentary wifi and a large, open circular bar area with plenty of USB chargers around. Enjoy a coffee or two while soaking up the atmosphere at Cyan, taking a break from work every now and then to chat with the friendly, approachable staff working behind the bar.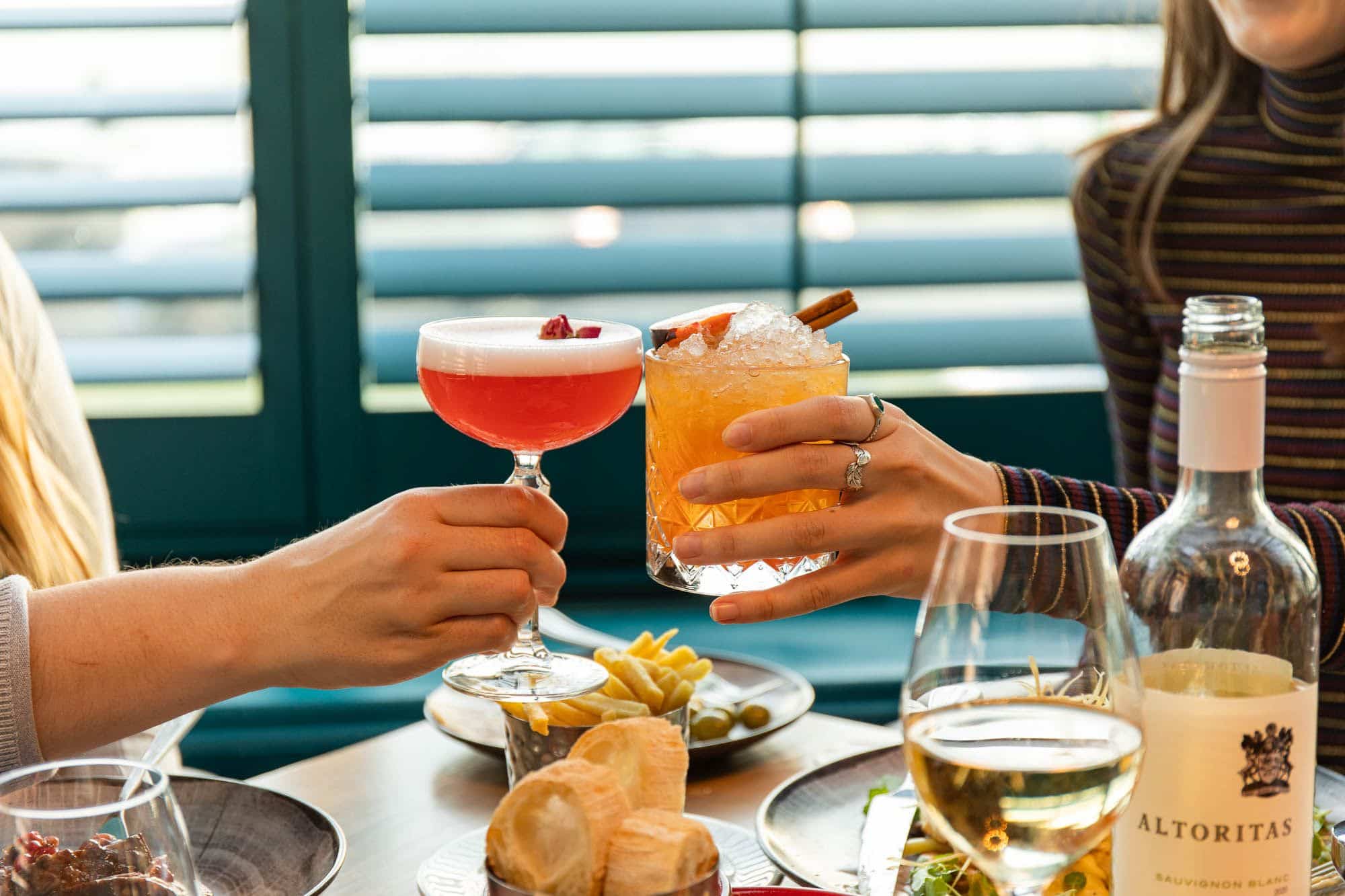 The menu
Inspired by culture, heritage, and travel, head chef Kirk has created the menus at Cyan with a nod to the locality, international ingredients, and authenticity in our foodie city. Expect the unexpected when it comes to flavours, textures and tastes. Fear not though, as the staff at this exciting new venue have undergone extensive training being able to present the concepts behind Cyan seamlessly to guests, leaving no questions unanswered.

Small plates, platters, and sharing experiences
The menu will be split up into sub dining sections, including grazing dishes, small plates, sharing platters and complete chefs tables dining experiences. Watch live theatre cooking and chat with the interactive chefs, an evening at Cyan is truly more than just a nice meal. Cyan brings Brighton an unforgettable dining experience.
Sundays at Cyan
Sunday's at Cyan look a little bit like this. A choice of sirloin of beef, roasted pork loin, roasted breast and leg of chicken or a vegetable nut roast served alongside roasted carrots, parsnips & swede, cauliflower cheese, French beans, and spring cabbage and roasted potatoes. Also included in the set £18 two course lunch menu is a dessert, featuring some classics we love here at RB, including treacle tart with clotted cream and orange blossom. Nibbles, small plates and large plates are also on offer in addition to the set Sunday lunch menu.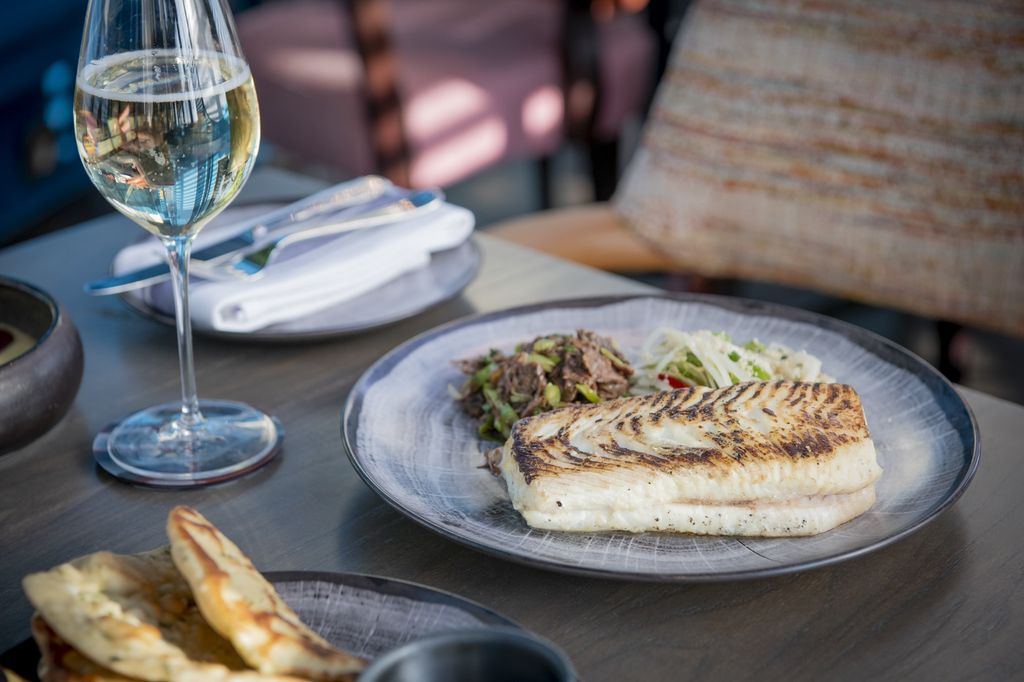 The Drinks list
Centered on experimentation and exploration, the cocktail list at Cyan sounds unique and enticing. We love the sound of the 'Rum and Raisin' featuring Havana 7 and Old J's Tiki Fire. Another on the list guaranteed to brighten up your day is the 'When Life Gives You…', mixing Belvedere Citrus, Cointreau, lemon juice and crème de fraise, topped with a lemon foam. Alongside the cocktails, the wine list also shines with some absolute gems for guests to enjoy. The 2013 Barolo is one that jumps to our attention, as well as the ever popular Ridgeview Rose that is almost irresistible.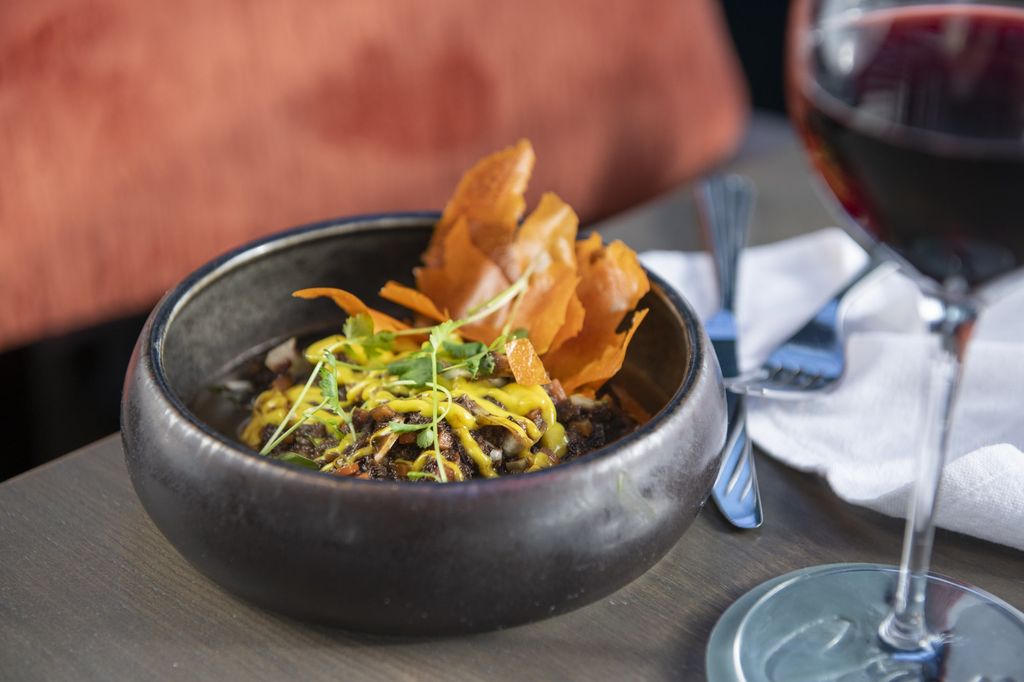 Supporting local
Adding to the theatre of Cyan, the interior features work by local artists Weez & Merl, alongside bold and breathtaking wall art and signage made from recycled plastic. Continuing the local connections, uniforms have been made for the staff by Brighton based tailoring company Gresham Blake.
Post a Review
Be the first to review.