An Elegant Addition
Brighton Food Reviewer, Ed Hamilton, March 2017
Anyone familiar with Brighton Marina will know there's no shortage of restaurants to choose from. But the vast majority will need little or no introduction. They are, for the most part, exactly the same venues you'd expect to find on any busy high street, anywhere in the country. Pizza – check; peri peri chicken – check; super-sized combo meals – check. You get the idea.
I doubt, however, that quite as many of us are as familiar with Chez Mal – the brasserie offering from Malmaison Hotels. And it's fair to say that there's an odd feeling of juxtaposition as soon as you enter the venue. In comparison to the endlessly familiar signage that lines the Marina's boardwalks, the interior of Chez Mal feels immediately more elegant.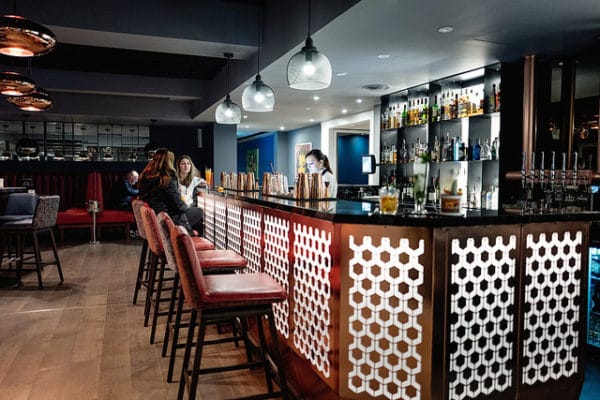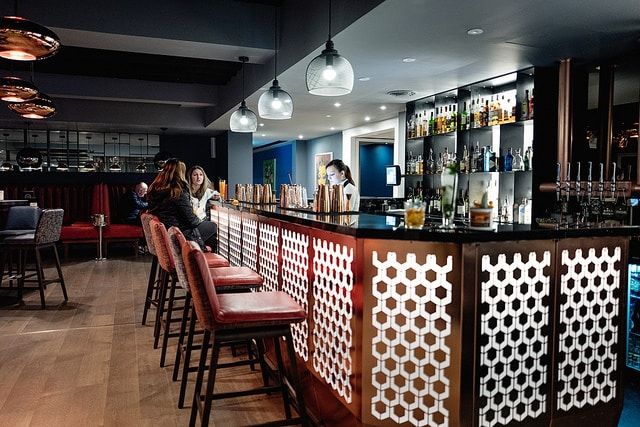 Service and setting
Subtly lit, with immaculately laid tables and polished metal design features, the restaurant itself is a calming, refined space. We ate after dark, but even then, the view from the restaurant's windows and French doors overlooking the harbour was spectacular, with yachts and fishing boats bobbing up and down in the foreground and the sea stretching out beyond the harbour wall.
This welcome relief from the neon noise of the surrounding venues continued seamlessly with the service experience. While waiters up and down the boardwalk stood outside hopefully with clipboards, trying to usher tourists in for a cheap deal, the welcoming staff at Chez Mal quickly and quietly showed us to a table next to a large window overlooking the conservatory and, beyond that, the harbour itself.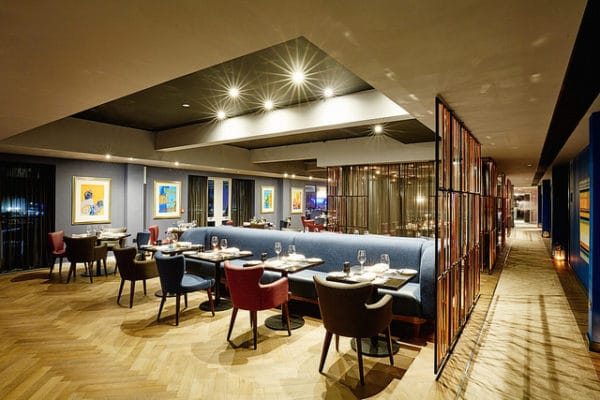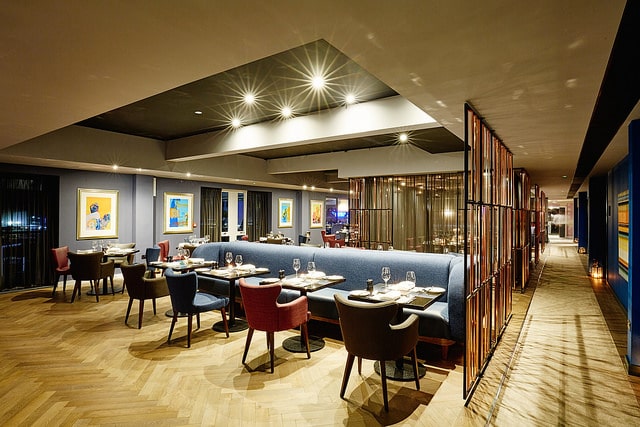 We started with a Mamaku Sauvignon Blanc from New Zealand, recommended by Angelo, our keen and attentive waiter. It was cool, crisp and fruity, with fresh citrus and gooseberry flavours. There were plenty more wines to choose from, as well as 10 champagnes, 3 sparkling wines and a delicious looking cocktail menu.
Surprising starters
Once Angelo had given us a few pointers on the menu (the roast quail was sadly not an option that evening), we excitedly set about ordering and it wasn't long before our starters arrived.
I went for pan-roasted scallops with Jerusalem artichoke puree, Paris brown mushrooms and a toasted chestnut crumb. Usually I default to seafood in the summer and opt for something richer in the colder months, but this combination had a wonderfully nutty and autumnal flavour that worked brilliantly with the sweet and tender scallops. The portion size was generous too, though not overwhelming.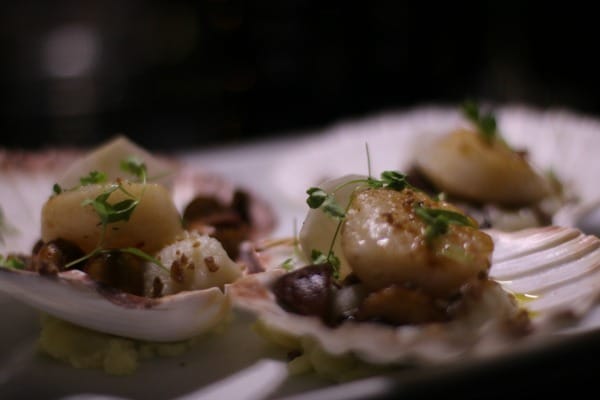 My wife, a self-confessed sushi obsessive, was unable to resist the tuna tartare starter, which came with delicate pieces of watermelon, pickled mooli, black sesame, avocado and wasabi. As I had a review to write, I thought it would be rude not to try her option too and while I would say this really was more suited to a warm summer evening than a chilly February one, it was still delicious. Light, fresh, and elegantly presented, it was the perfect partner to the aforementioned wine.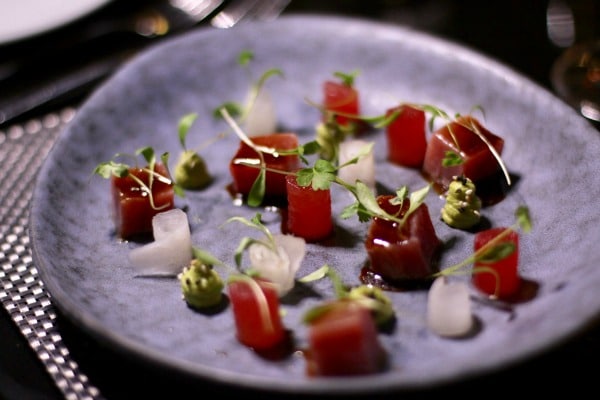 Classic mains
My main course was a beautifully tender Black Angus strip steak, which came with a signature roasted-onion soubise puree. Perhaps a little greedily, I went for two sides as well – buttered greens and truffle & parmesan fries. Again, the portion sizes were generous and, unusually for me, I was left feeling relieved that I hadn't opted for a bigger steak (there are four sizes available).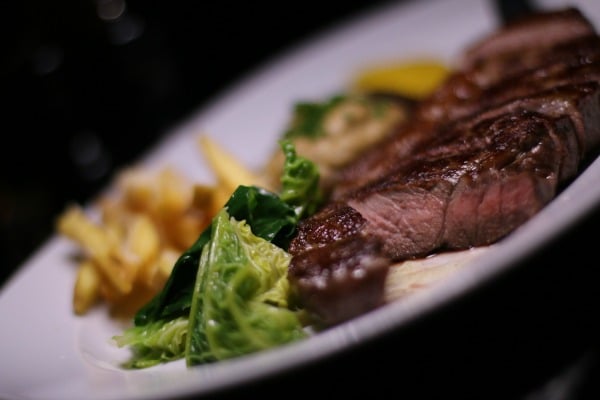 My wife's choice of roast Atlantic cod was, in keeping with the rest of our meal – stunning to look at but just as pleasing to the palate. As with my scallop starter, it was a richer and more indulgent take on seafood than either of us were used to, with nutty girolles, celeriac and leek. But despite these stronger flavours, the taste of the cod still came through and made for a hearty but balanced main.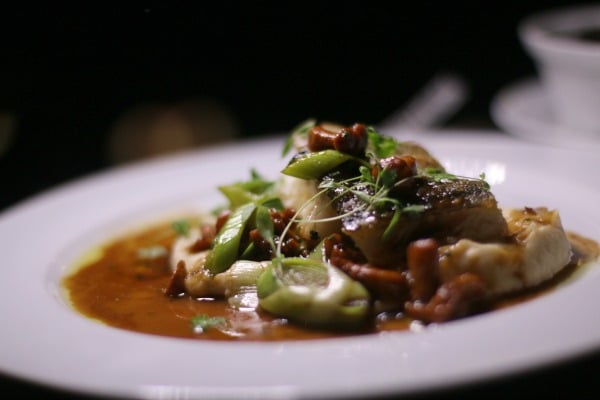 Indulgent desserts
Generally I struggle with dessert menus. There are always at least three options I want to try, and as soon as I open the menu I begin panicking that I'm going to regret my choice and spend the rest of the evening staring enviously at my wife's plate. This was very much the case at Chez Mal. Every option seemed more tempting than the last, so I eventually took the cowardly option and asked our waiter for his recommendation – the Mal Hot Chocolate.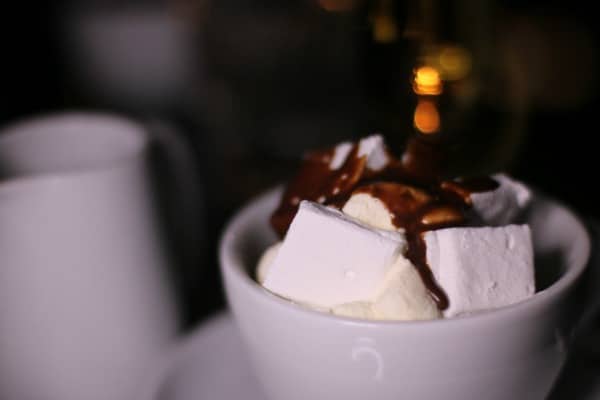 The name is a little misleading to be honest. The actual dessert is more like a reverse hot chocolate. Instead of a mug of chocolate with cream and marshmallows on top, this is the opposite – a bowl of white chocolate and vanilla ice cream, laden with chewy, fluffy marshmallows and a separate jug of rich, glossy chocolate sauce to pour over the top.
It's deliciously theatrical in its concept, but in no way at the expense of taste, which is a dreamy balance of cold, hot, rich and sweet. If I was worried about food envy before ordering, this quickly settled my nerves.
Having said that, I couldn't help but feel a little green-eyed over my wife's choice – a sweet and creamy vanilla panna cotta with a tangy berry sorbet, fresh and poached fruit and a scattering of toasted almonds. Thankfully, I still had the "I need to review it" card I'd played earlier, so I happily dug my way into that one too, just to be sure that I wasn't missing out.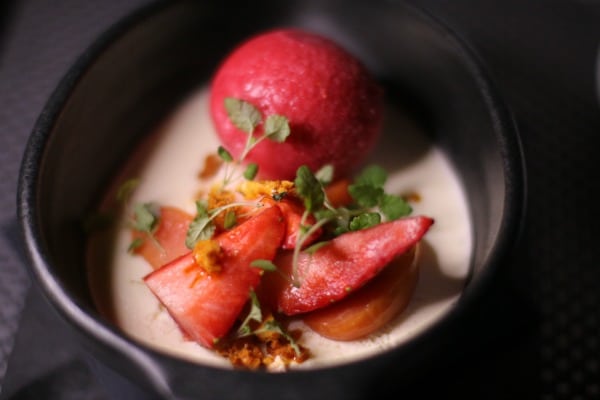 A welcome addition
It's not often that I head to the marina, and usually it involves a bag of popcorn at the cinema or a hot dog with the kids at the bowling alley, but I'm delighted to report that I'd now happily recommend it for a classy and intimate evening meal, too. I can only speculate what the lunchtime service is like, but a quick look at their menu online and the knowledge that the view would be all the more stunning during the day have me thinking it would be equally special.
The slightly higher price tag and the out-of-town location mean that Chez Mal is never going to be a pop-in-as-you're-passing kind of venue, but as a destination for a romantic meal or a special occasion, it's a welcome, unique and delicious addition to the marina's line-up.
The well-tended bar next to the restaurant adds a pleasing buzz to the ambiance.
What Next?
Make a reservation on 01273 679799