Port Hotel is located on the Eastbourne seafront and offers a modern Sussex restaurant with outdoor dining and menus that celebrate the best of Sussex and its surrounds. Port Hotel's Eastbourne restaurant is a place to relax with friends and family, enjoy fantastic food, delicious drinks and bask in the incredible sea views.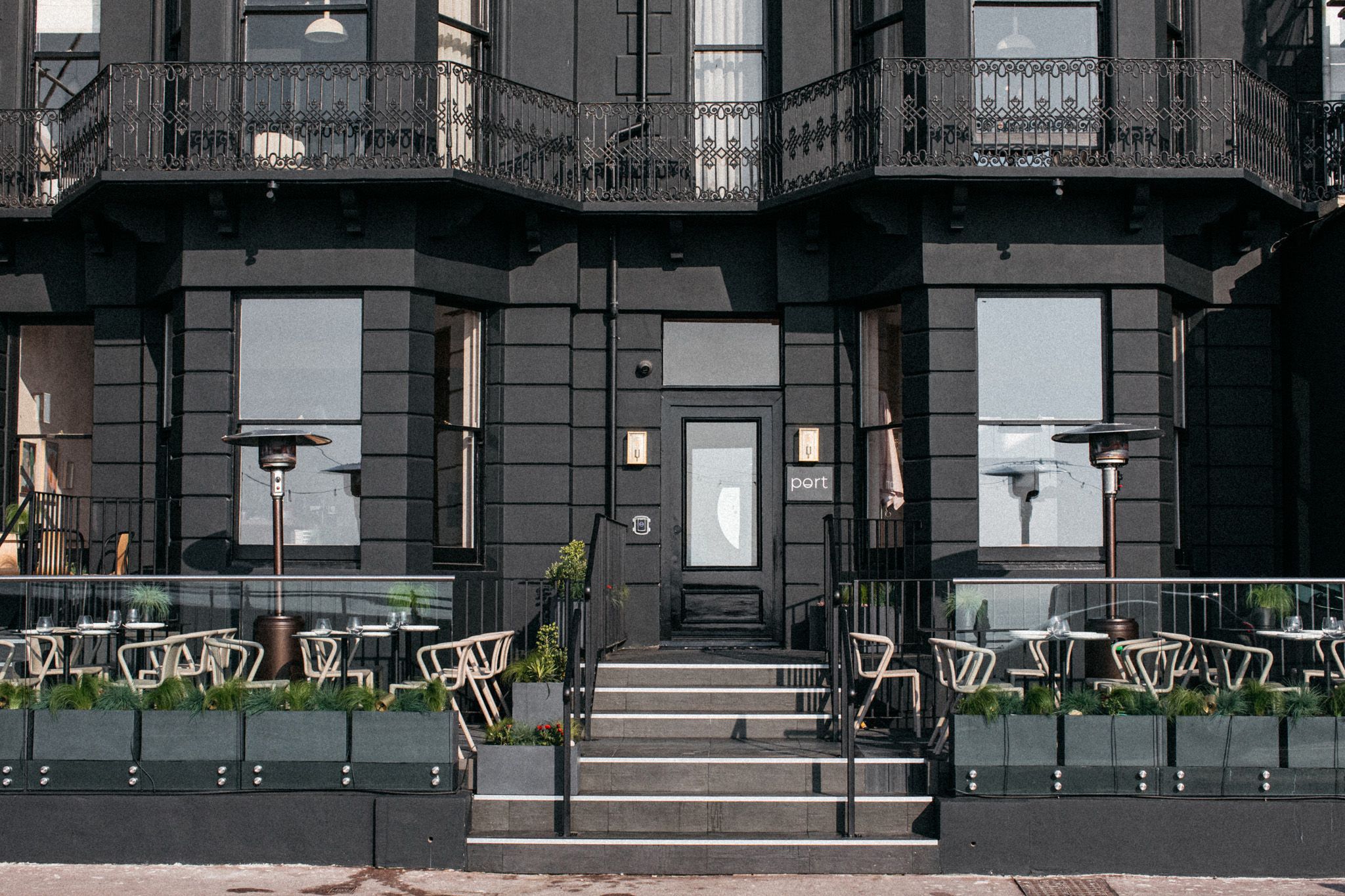 Destination location
The positioning of Port Hotel really couldn't be any better. Set on Royal Parade in Eastbourne, a road that spans the town's stunning stretch of coastline. It truly is a striking part of Sussex. Eastbourne has a Pier, many independent eateries and dozens of charity shops, just like Brighton. However, unlike Brighton, Eastbourne is still relatively quiet (in comparison). Peaceful coastal walks and undiscovered treasures await the (not so) intrepid explorer.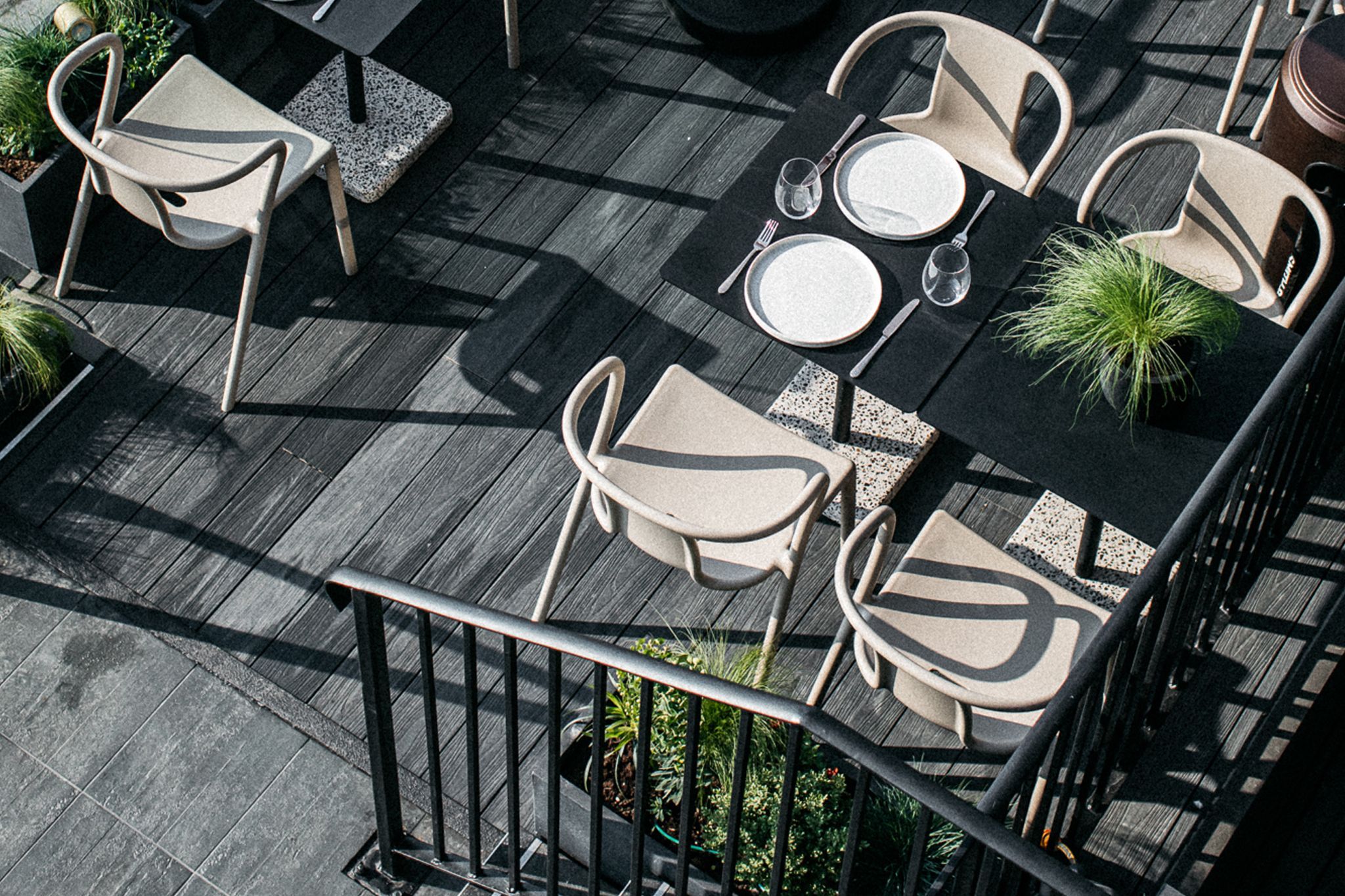 The look
Painted black and standing tall, sleek and modern, the restored Victorian townhouse stands out next to the others on the street and its sea-facing terrace invites sundown cocktail sessions. The Eastbourne restaurant and bar area are elegant and modern. Bright, with large sea-facing windows and walls that are decked with modern art, that's been sourced from the local Towner Gallery.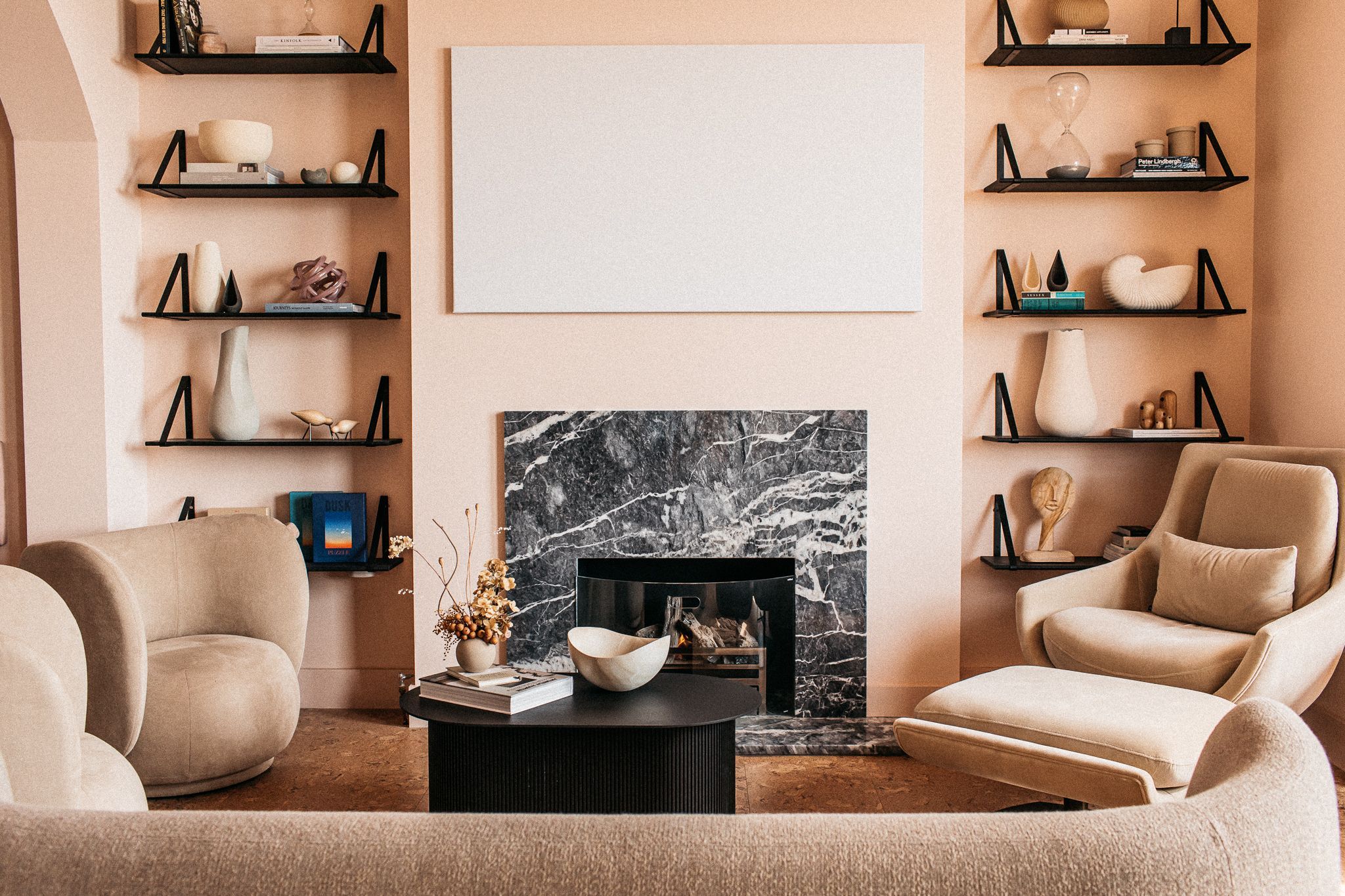 Modern menus, Port Hotel Eastbourne
The food offering at the Port Hotel exudes the same excellence as the venue. Esteemed Head Chef Alex Burtenshaw has a pedigree in East Sussex boutique hotels and an immense passion for great quality ingredients cooked simply and beautifully and this is immediately apparent from his menu.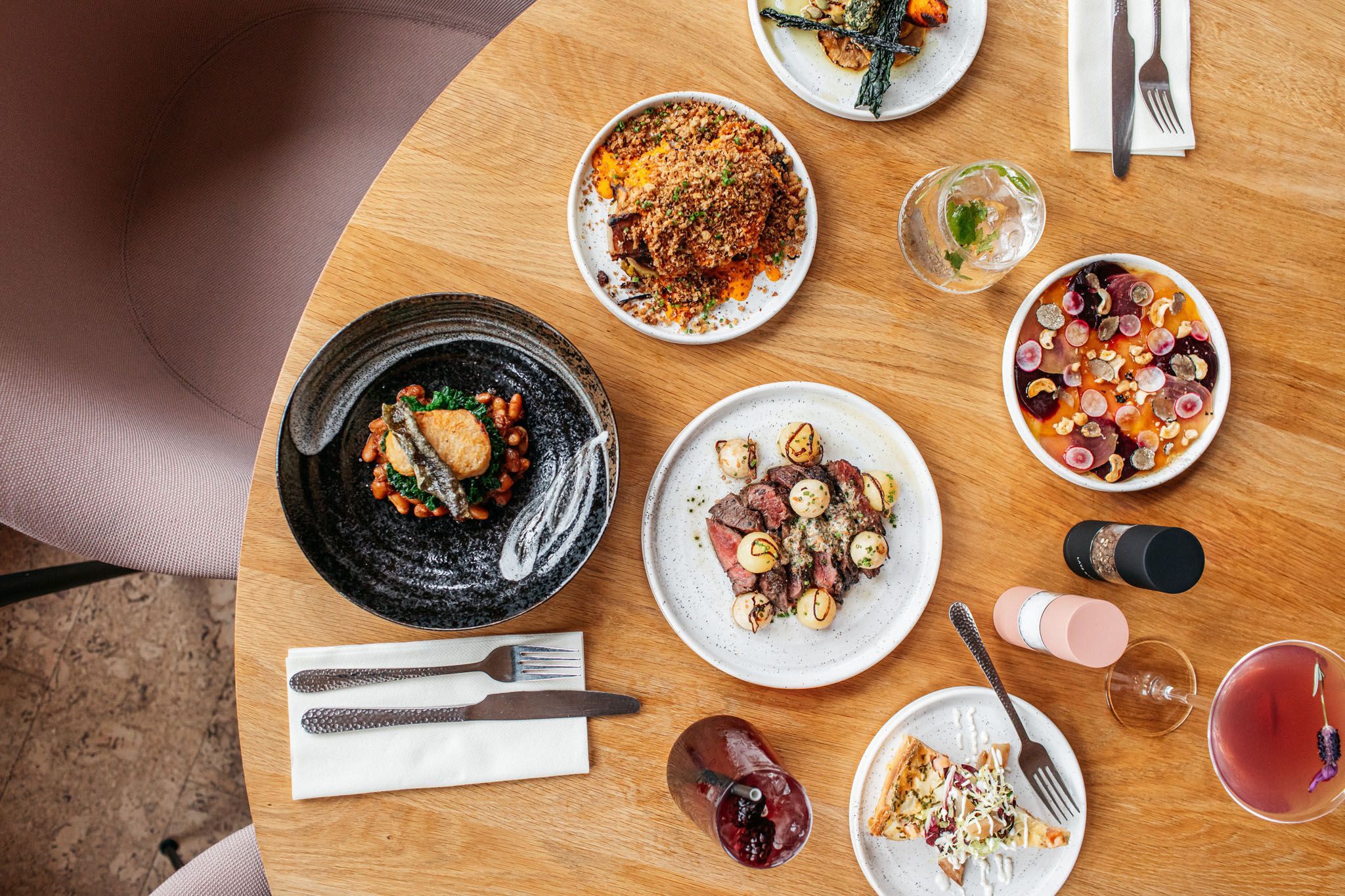 Serving breakfast, brunch, lunch and dinner as well as cocktails, exceptional wines and coffee, there is something for each of your moods and appetites. They cater superbly for plant-based diners and offer gluten-free alternatives (including bread.) It's worth noting that almost everything on the menu has been sourced from local providers and farms. Even the bread is made at the local bakery, Poppy Seed.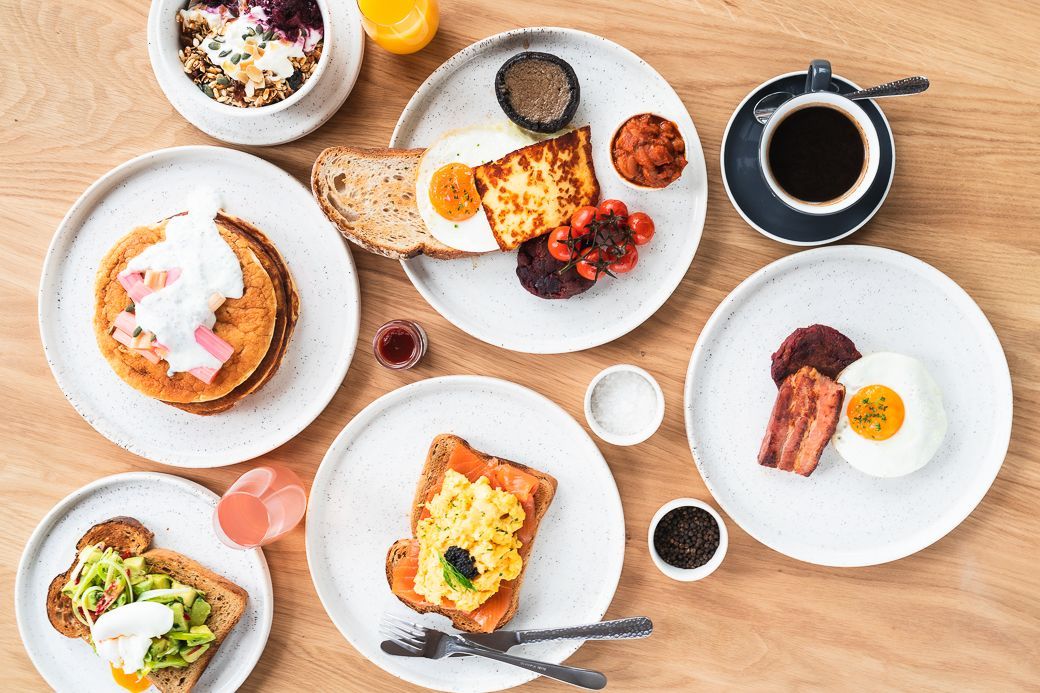 Leisurely lunches and delectable dinners
Lunch and dinner at this Eastbourne restaurant are sophisticated and luxurious. Made up of beautifully curated modern small plates, the menu showcases the best of local Sussex ingredients and is broken down into five main categories: Little delicacies, which includes a first-class selection of Sussex cheeses and Port Plates, where guests have an impressive selection of fish, meat, veg, and sweets.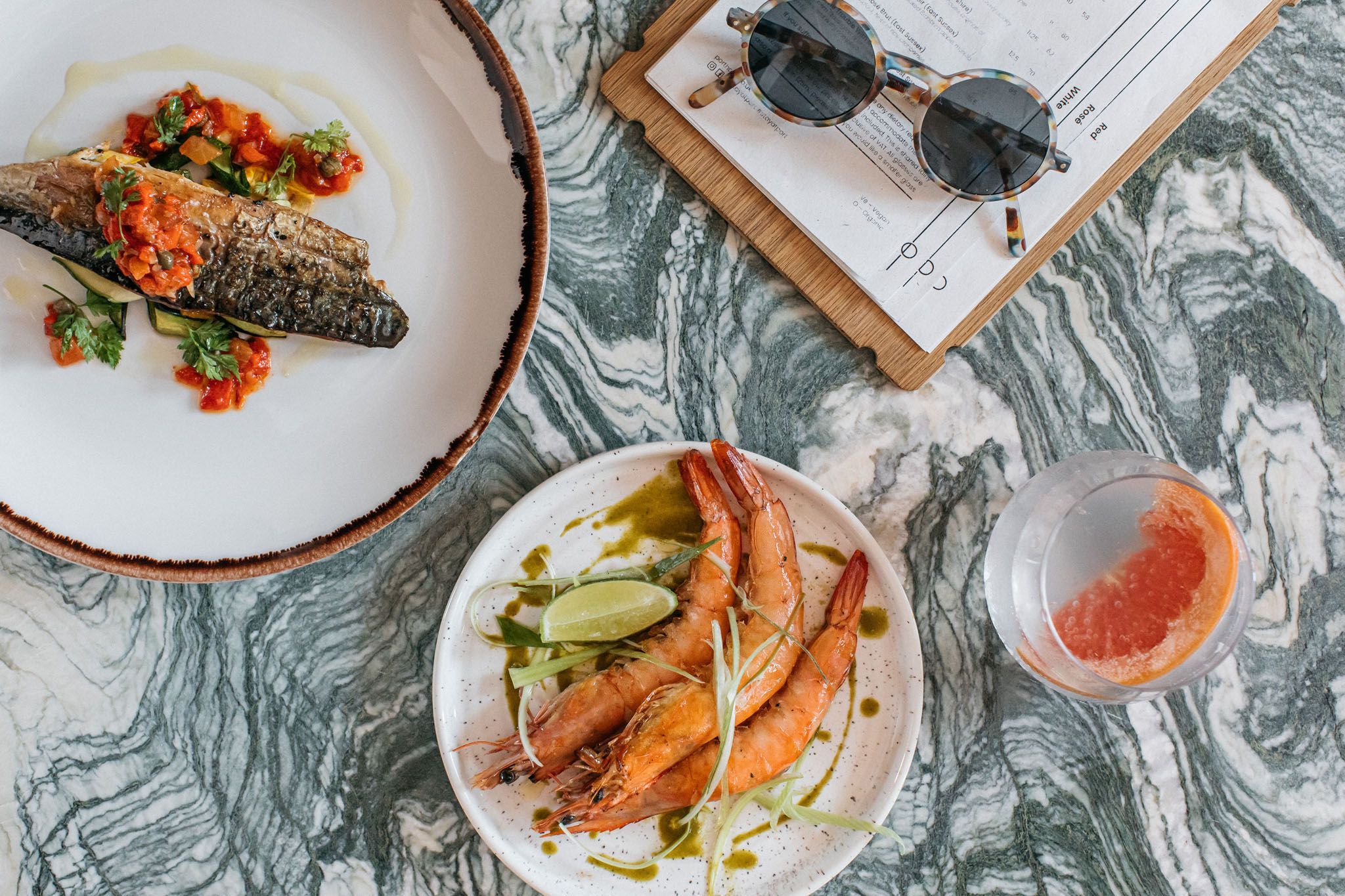 Seasonal cocktails
As with the food menu, the cocktail menu at Port Hotel is curated to reflect the seasons. Guests can enjoy quarterly changing specials made up from the finest spirits and seasonal flavours. As well as classic favourites (which are not listed but are available upon request).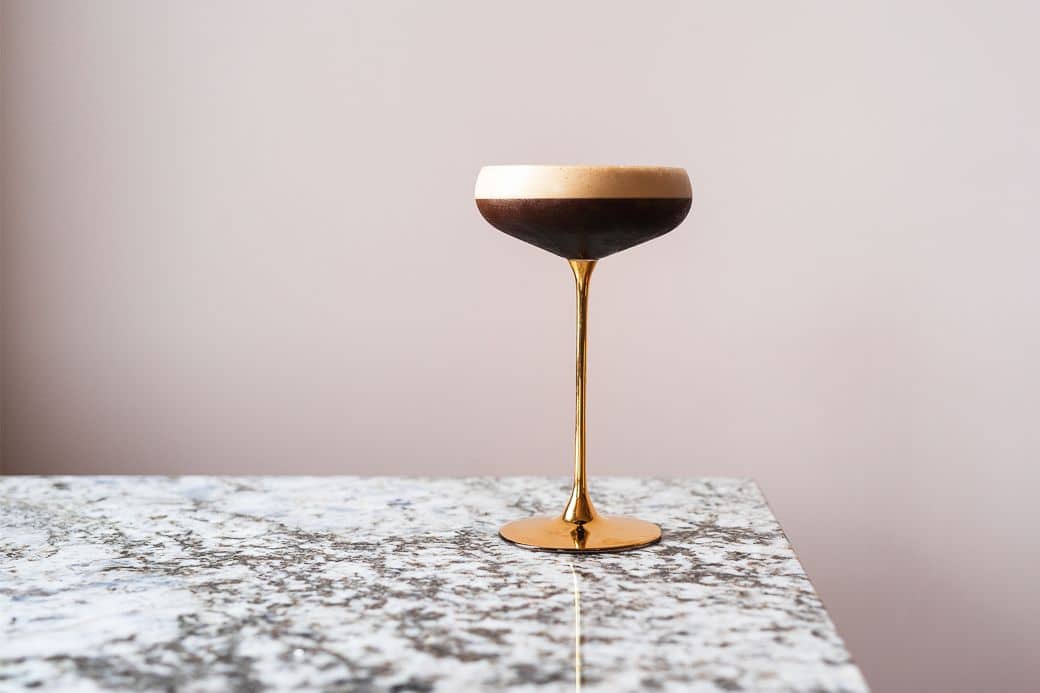 Sustainable approach, Port Hotel Eastbourne
The theme of sustainability runs through this restaurant. From the food, where everything (where possible) is sourced from in and around Sussex, to the locally distilled spirits and craft ales that have been brewed just a stone's throw away at Guns Brewery. 60% of the wine is also supplied by British producers. Including the likes of the celebrated Rathfinny Wine Estate. Guests might be surprised to find that even the toilet roll is provided by the charitable company, Who Gives a Crap, who donate 50% of their profits to help build toilets and improve sanitation in the developing world.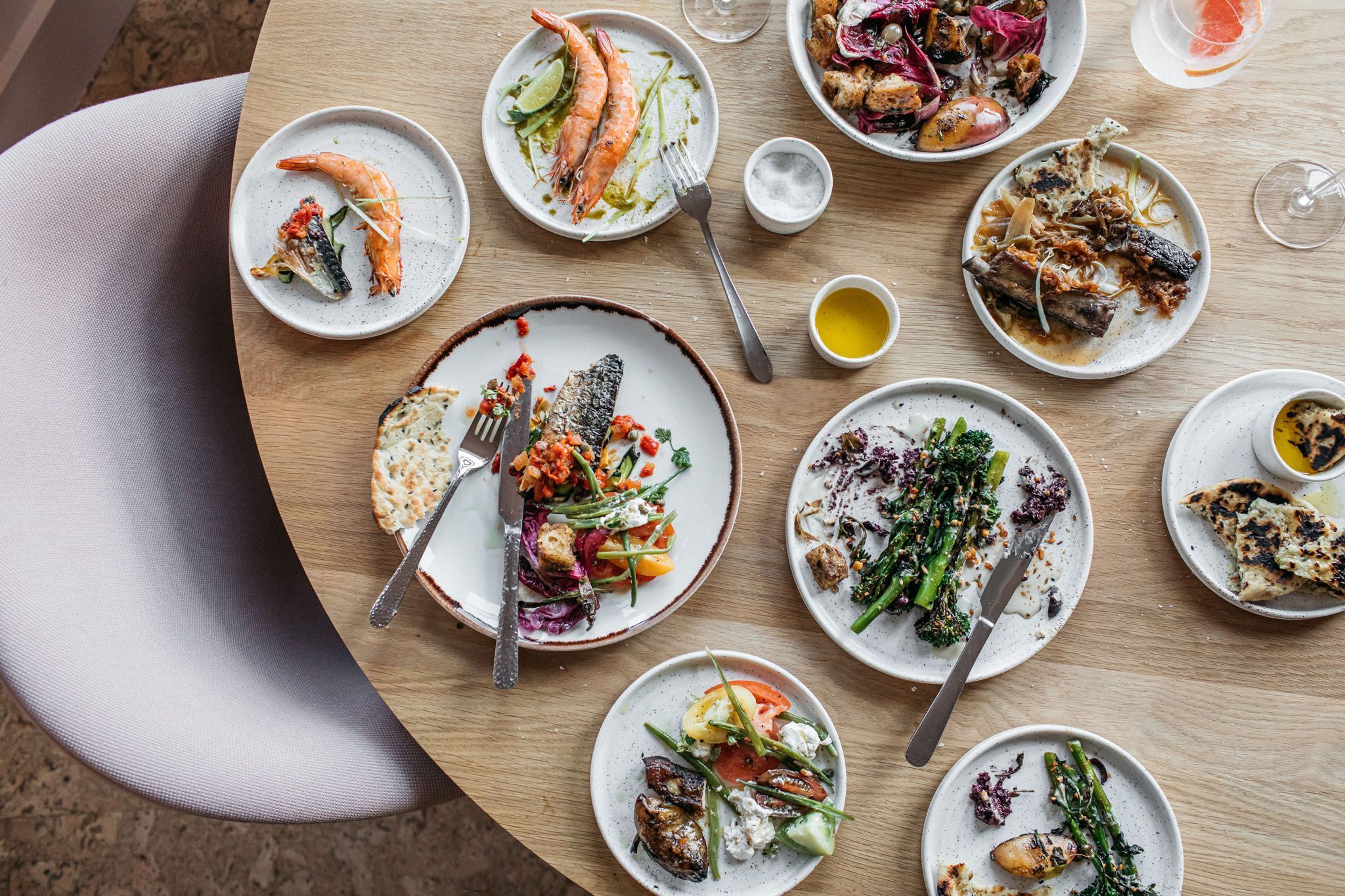 The hotel
If boutique hotels are meant to be sleek and sophisticated, then Port Hotel is at the pinnacle. You'll instantly fall in love with the sea-facing suites, they captivate everything one could want from a luxury seaside hotel. If you're on a staycation with a pooch in tow then you'll make good use of the dog-friendly rooms that are offered here.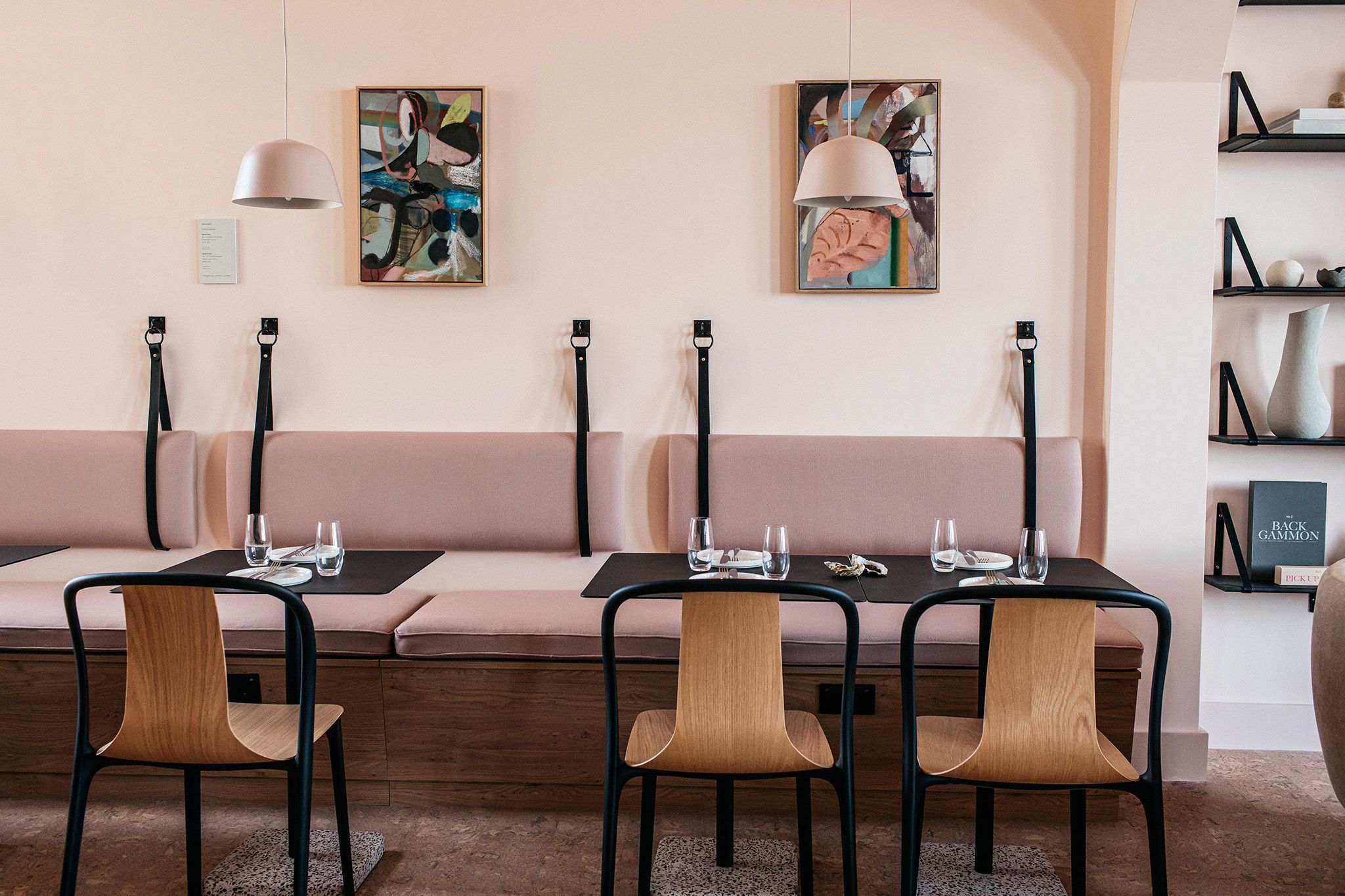 Set menus and events at Port Hotel
Port Hotel run special set menus for calendar events and host wine tasting events that are supported by their partnered wine supplier Rathfinny Wine Estate.