Moksha Cafe: A flavour liberation
Sitting proudly in the centre of York Place overlooking St Peter's Church in central Brighton, the bright and spacious Moksha Cafe was opened as a coffee shop more than 12 years ago by hospitality extraordinaire Oliver de Trafford.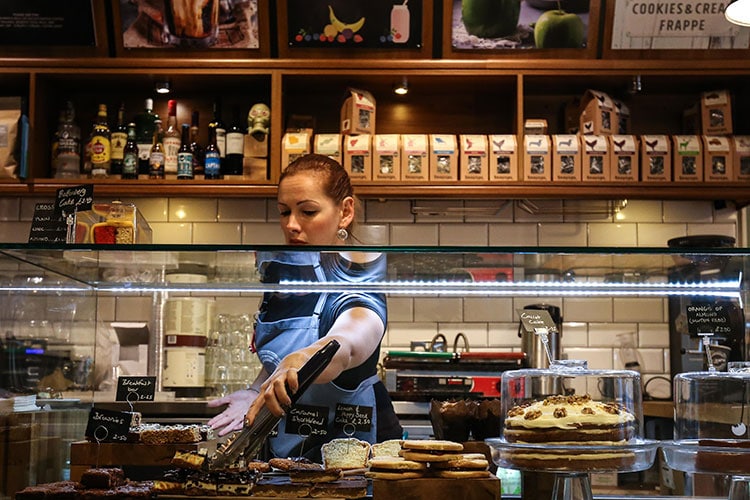 Humble beginnings
With support from his family, Oli's vision of his café soon grew to include a varied cooked breakfast and lunch offering, and Moksha rapidly grew in popularity in the city. These days, the kitchen is famous for its generously sized breakfasts and huevos rancheros – a loaded tortilla resembling something between an omelette and an unwrapped burrito – with Moksha's menu expertly curated by Oliver himself, a trained chef.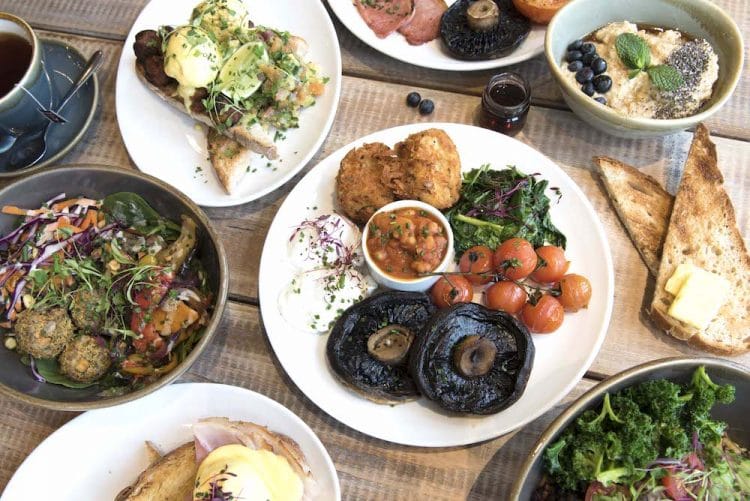 Moksha's familial influences are echoed throughout the cafe too, from the picture of Oli's son Leo drinking a babyccino on the wall, to a distinct roominess (Moksha occupies a double-unit space) meaning it's perfectly laid out for pushchairs.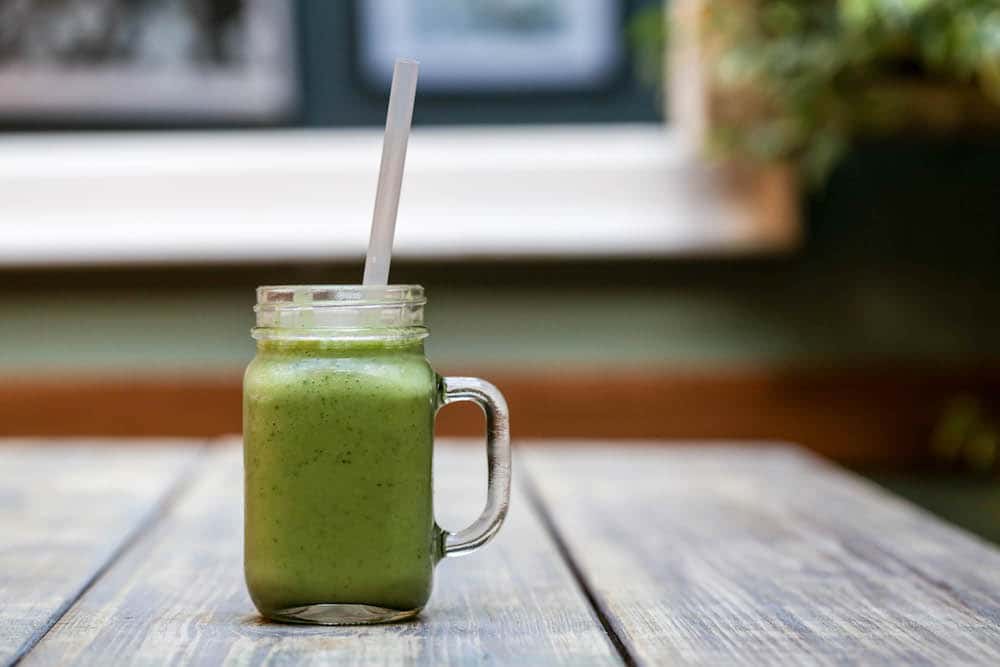 Locally roasted, custom blend coffee
When it comes to the important stuff – the coffee – Moksha are committed to only the highest of quality, sourcing beans from a roaster in the nearby seaside town of Littlehampton. Their dream of serving the best artisan coffee possible is realised through a deep, rich blend, custom made and unique to their café, which can be served black – think a dark, invigorating americano – or with organic milk to offer a premium drinking experience to suit each guest's individual tastes.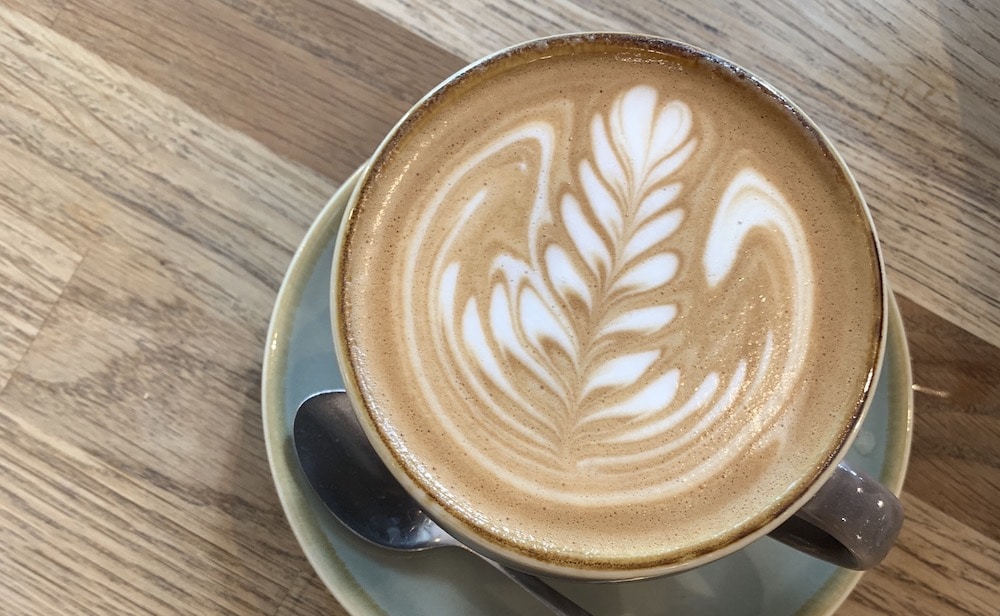 Ethical produce
Speaking of organic milk, Moksha's brand values focus on ethics when it comes to animal welfare.
Customers will still find they serve meat, fish and eggs, but each one of these are free range and organic wherever possible – and have been since 2016.
Local foodies will be glad to hear the meat is sourced from a local butcher too, meaning more success for Sussex's wealth of independents – excellent.
A taste sensation
All of this combines to create a menu which is celebrated across Brighton & Hove.
Did you know they won the title of Best Brunch in the city this year at the publicly voted Brighton Restaurant Awards (BRAVOs).
Upon tasting the menu it's easy to see why: each plate arrives loaded, full of flavour and very reasonably priced.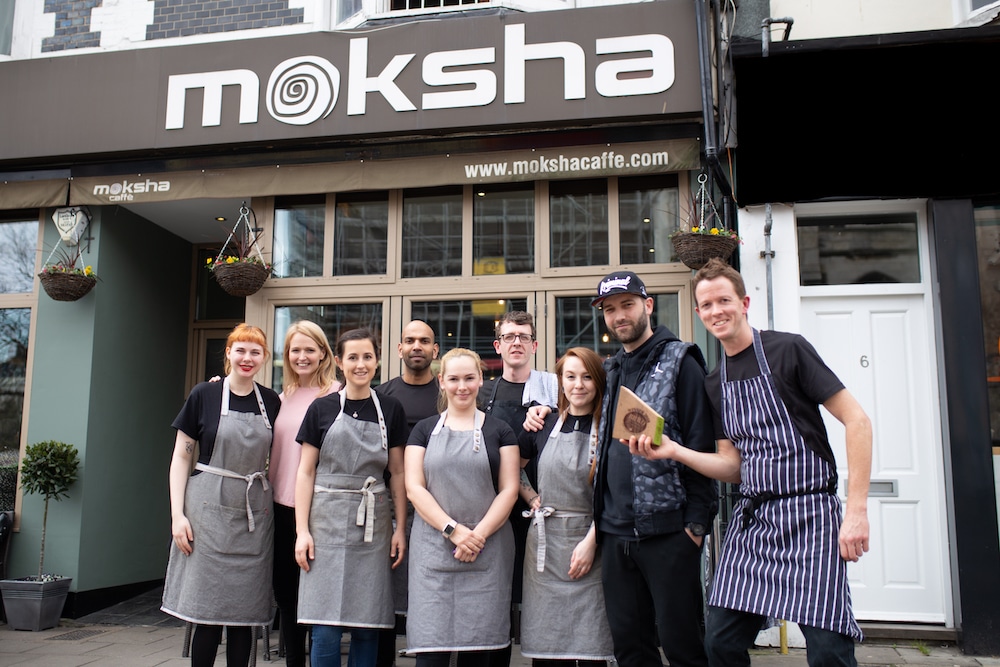 A full English Moksha Breakfast (£9.75) comprises of free range award-winning Sussex Cumberland sausage, free range bacon, free range eggs (option of fried, scrambled or poached), grilled flat mushroom, grilled beef tomato, homemade baked beans and toasted sourdough. The sausage and bacon are fresh and full of flavour, and the sourdough both crunchy around the edges and soft on the inside, but it's the homemade beans which really take the cake (pardon the expression) here.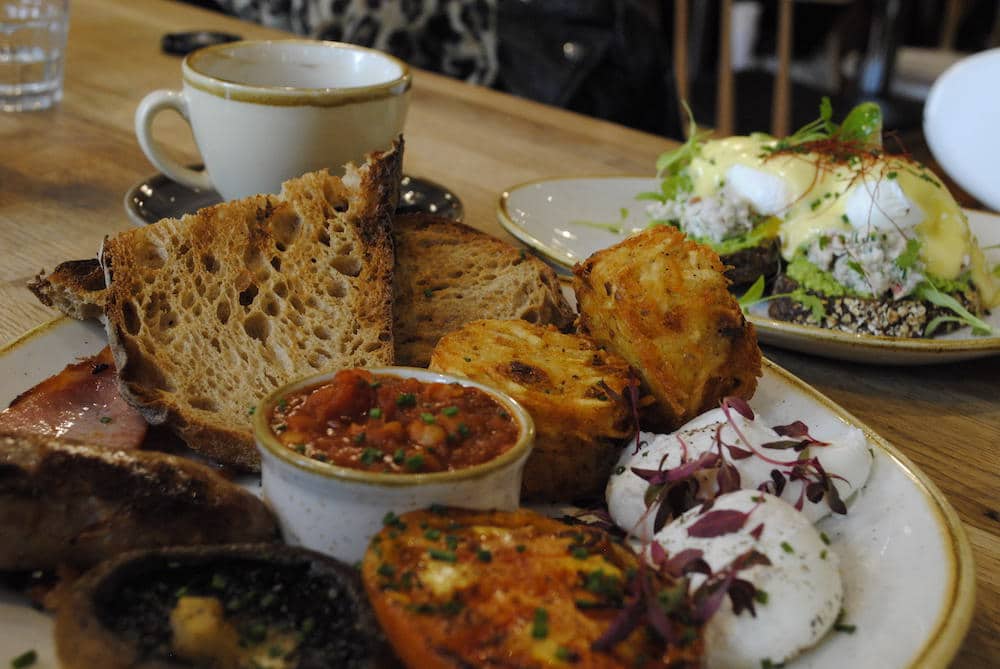 Rich and tomatoey, they're made up of more than just traditional haricots; instead you'll find a combination that also includes butter beans and kidney beans, adding a vast contrast in flavour. The dish easily vies for the title of best breakfast in Brighton at this price range – rarely will you see anything created with quite this attention to detail for under a tenner.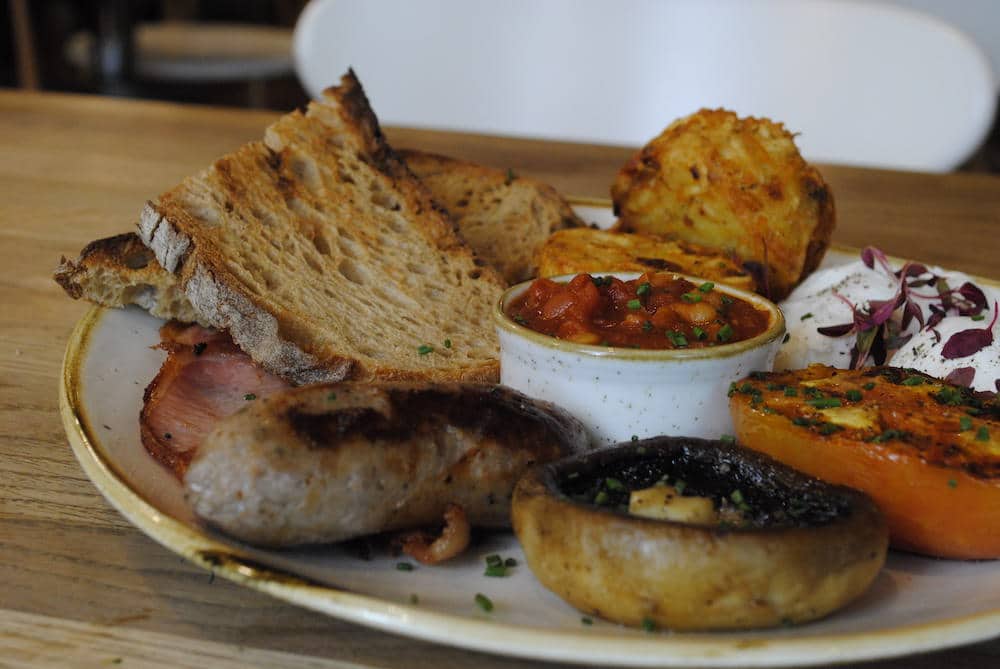 Lighter options are also available on the Moksha breakfast menu, such as the delightful crab benedict (£9.50) – a zingy dish which combines white crab meat and chilli lime mayo with poached eggs and hollandaise sauce, all served on a large slice of rye bread. The eggs perfectly ooze with yolk once broken, signalling expert cooking from the kitchen, while we notice avocado tends to be substituted for smashed peas at Moksha. Surprisingly, the former isn't missed as this wonderful green puree is fresh and perfectly seasoned – and far more sustainable.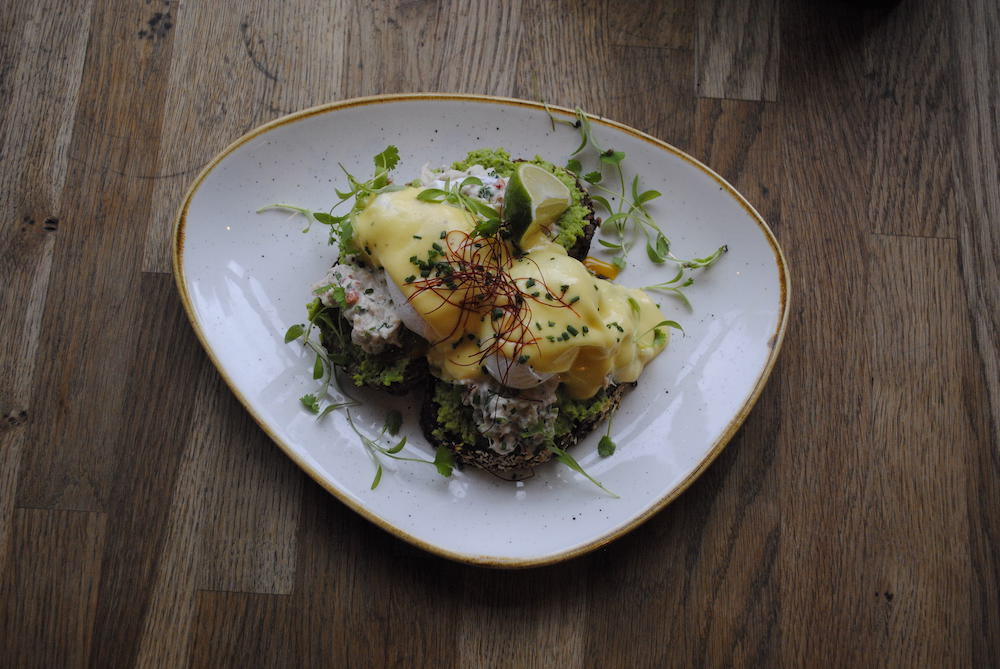 The kitchen's inaugural serving of a new dish which contains ham hock, smashed peas, poached eggs on a bed of kale and hash browns also goes down a treat and is a welcome addition to an already thriving menu.
Food to make you feel good
All of Moksha's food features the best and freshest local produce.
It's easy to see why it continues to be one of Brighton's favourite cafes for breakfast and lunch.
From homemade brunches to fresh soups and burgers served at lunch time, all dishes are expertly cooked by the house team, providing visitors with a versatile dining experience which equally suits families, groups of friends or individuals seeking quality coffee and food to accompany a good book during the week.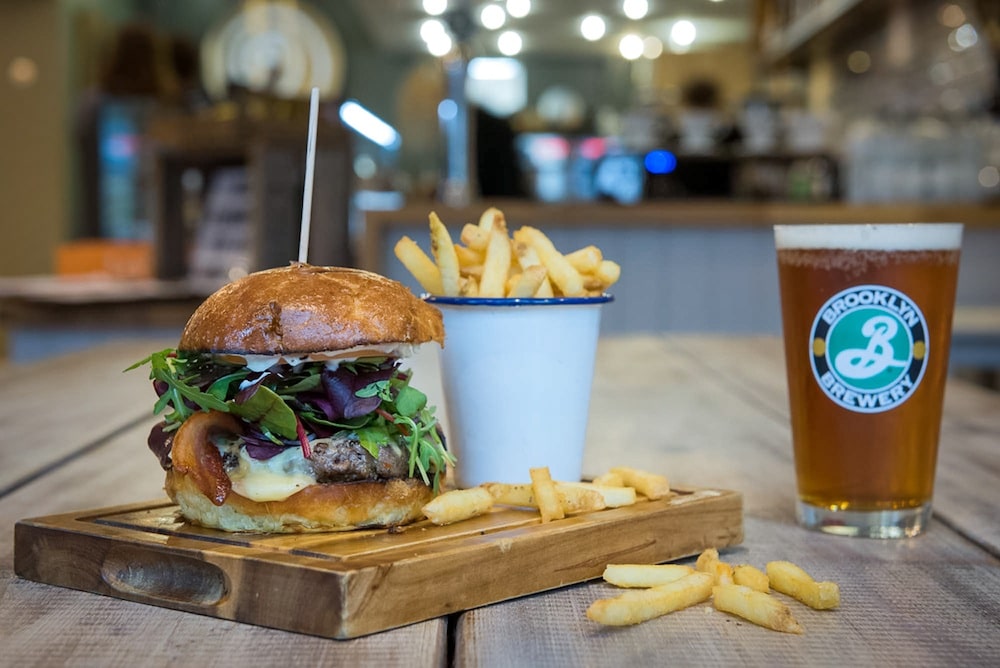 We're told that the word "moksha" means release and liberation, which is the perfect name for a cafe which provides its diners with just that.
Make a reservation
Make a booking on 01273 248890