Where
The Freemasons in Hove is located on the bustling Hove highstreet, Western Road. The street is thronging with a thriving community spirit and a medley of locals and day trippers. This part of town provides us with a real banquet of foodie, retail, commercial and independent venues. Set in an easily accessible location, The Freemasons is just a stone's throw away from the seafront and no more than 20 minutes on foot from Hove station. Therefore, offering guests a fantastic destination location or the perfect stop gap when journeying from one to t'other.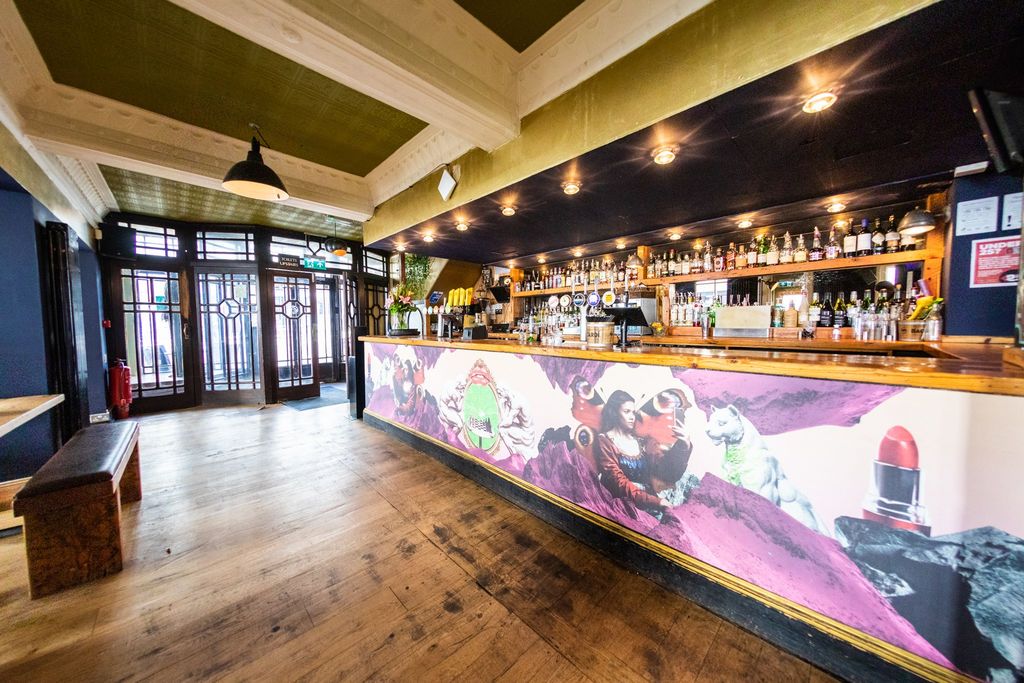 Feel
The venue's facade is ornate and screams historic charm and class through floor to ceiling glass windows and decadent gold lettering. Inside the space invites positive vibes, light and easy breezy feels. Think airy, bright and open planned spaces with vibrant murals, dark wooden floorboards and plush wood and leather furniture.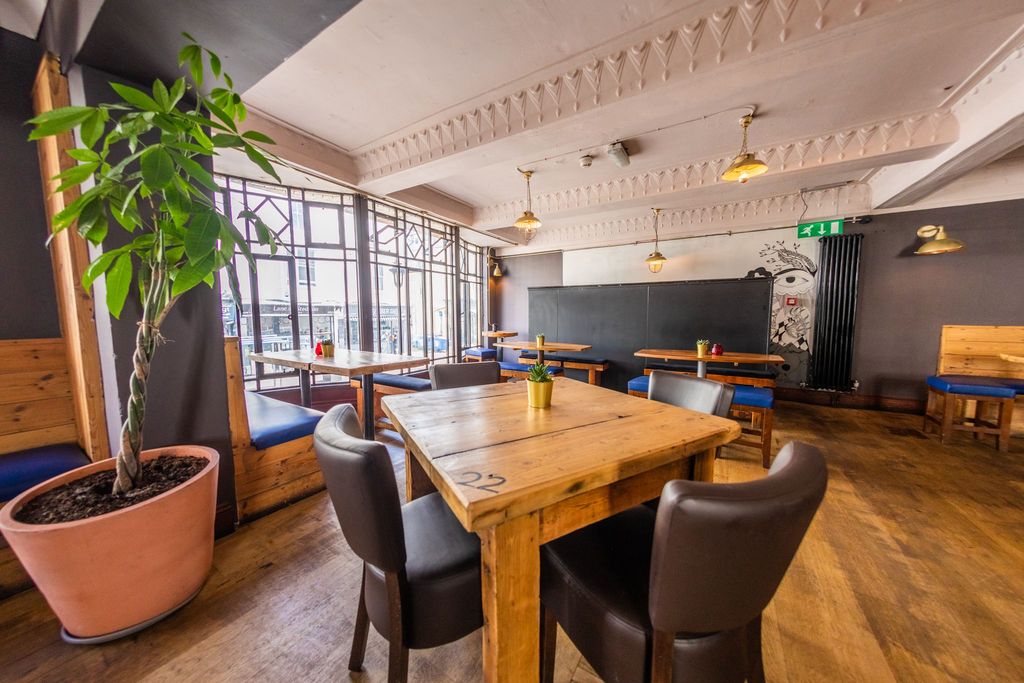 Party bar and DJ weekenders
With a motto of "eat, drink, dance, repeat" it's clear from the offset that The Freemason is an all round, feel good and fun times venue. Rich with connections from Brighton's trendy music scene (Including a special friendship with the neighbouring music school BIMM), guests looking for a good time can be sure that The Freemasons will host some exceptional musical entertainment.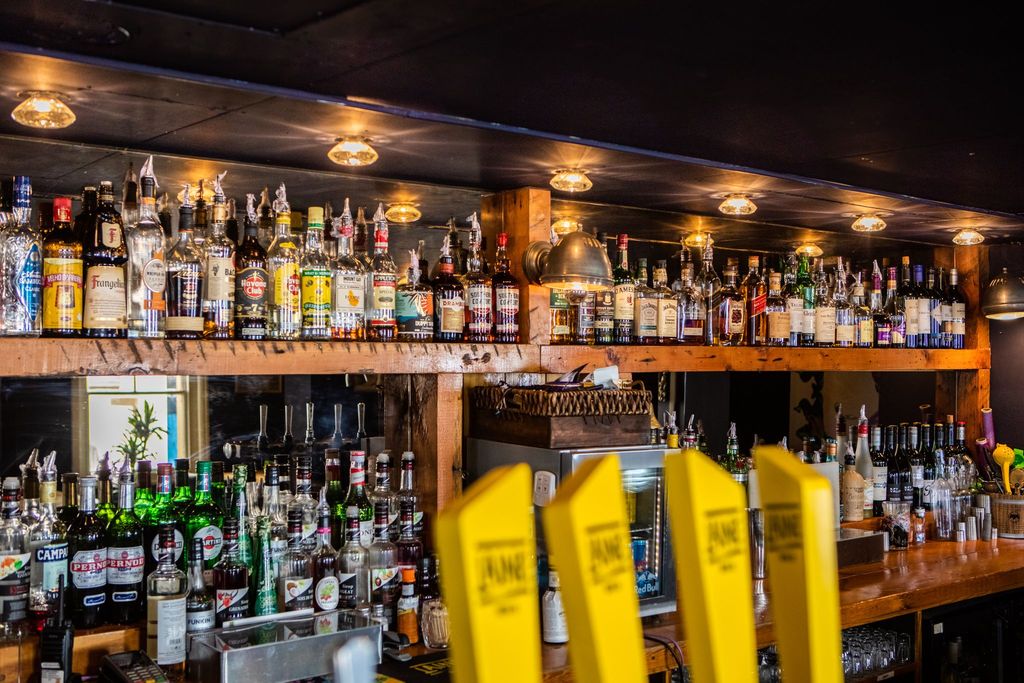 American smokehouse
The kitchen offers a bold menu of dishes that champion the authentic experience of a genuine American smokehouse, smoking their meats using Oklahoma-imported US smokers. The Fire & Smoke bar'b'que menu at the Freemasons is brought to you by the multi-award-winning Bluegrass BBQ team and includes offerings ranging from smoked bar'b'que chicken to slow smoked 'n' seared steaks and loaded burgers. On the side, guests can enjoy options like jalapeno slaw, corn ribs and smoked pit beans so packed with flavour you won't need to fly 5,000 miles to eat the real deal.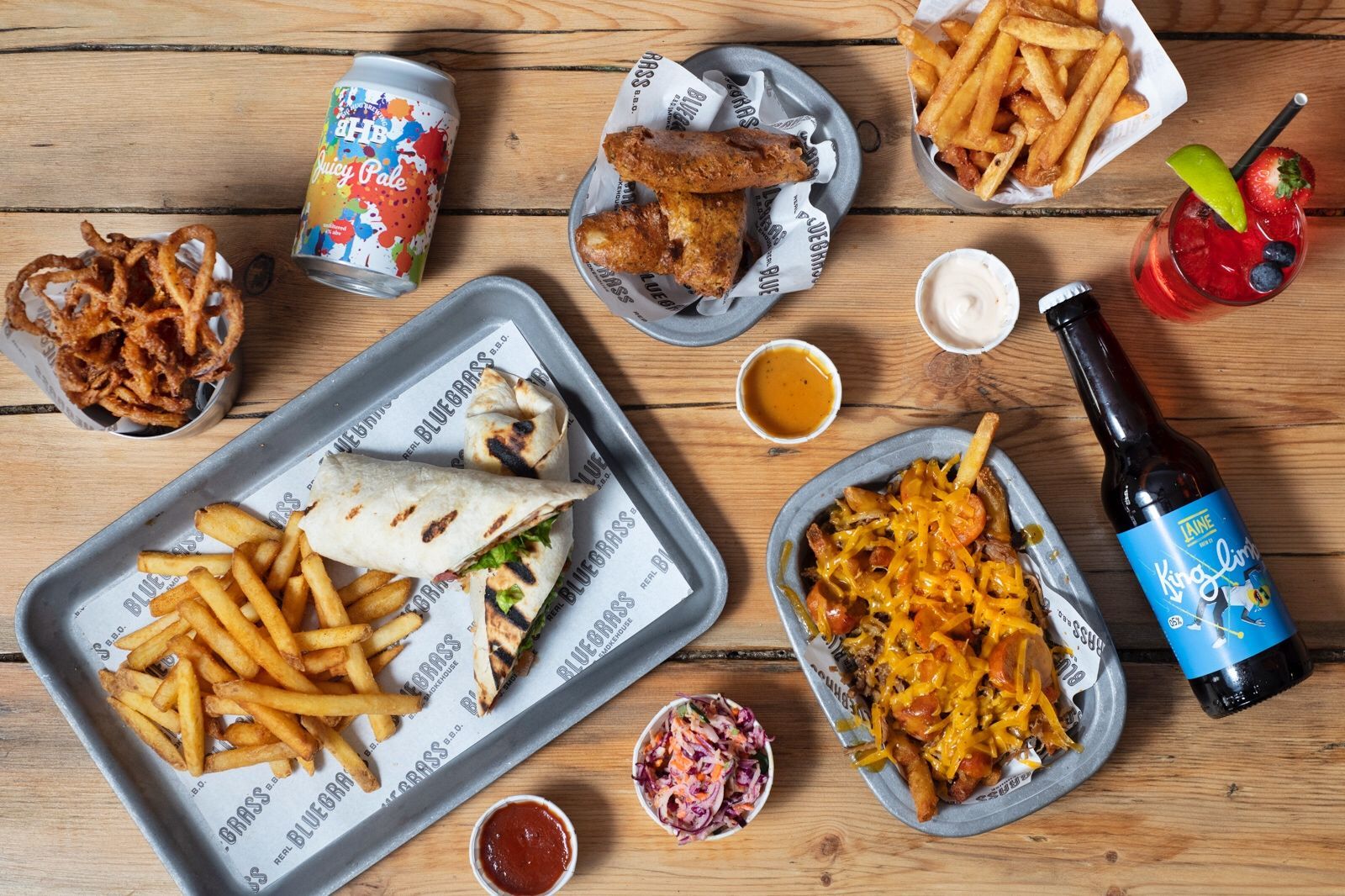 Plant-based dining
While the dishes at Bluegrass Fire & Smoke are largely tailored towards a carnivorous palate they have not left the plant-based among us out. In addition to their mega meaty menu, they offer some serious vegan and vegetarian offerings. Bourbon Jack is the vegan alternative to their meaty burger and is packed full of and delicious slow-smoked jackfruit, vegan cheese and mayo. Paired with corn ribs and string onions this plant burger delivers the full-bodied flavours of authentic American smokehouse but without the meat.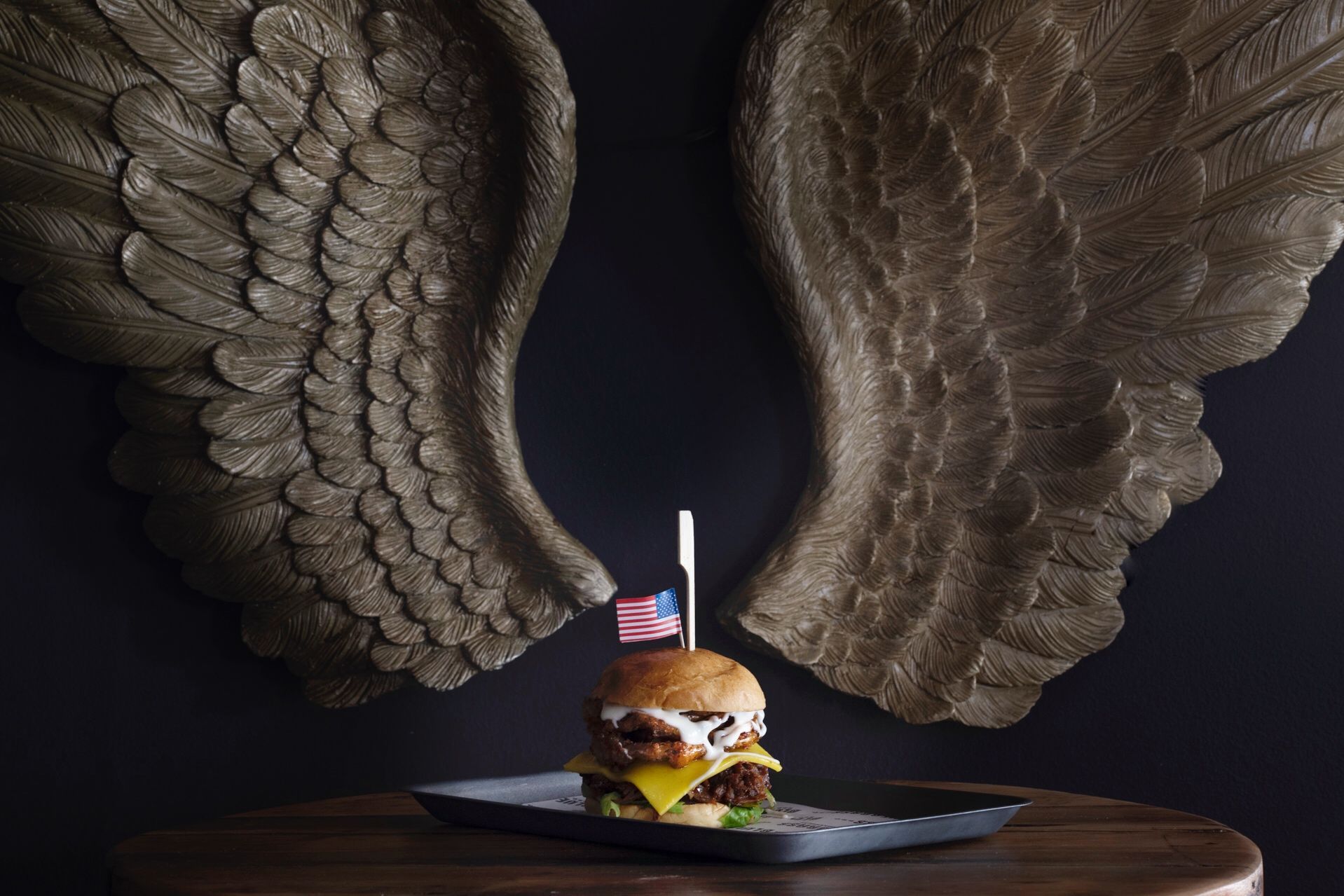 Brunch
Let's talk about brunch at the Freemasons. They serve a seriously tasty selection of brunch treats for you to feast on. Think American smokehouse, stacked pancakes, loaded with bacon and maple syrup and waffles with chicken popcorn. Plant-based diners will also get to enjoy the full flavour of their authentic American brunches with the vegan smokehouse plate option, which includes; brioche, bbq beans, jackfruit, smoked portobello mushroom, grilled tomato, hash brown and spring onions.
If you feel like getting the party started then you can opt for their bottomless brunch offering which is served every weekend. Expect mimosa's on tap and several more exotic house mixes that should really get your weekend off with a bang! 
Drinks on tap and cocktails galore
Laine Brew Co stocks the bar at The Freemasons, and you can expect all the best signature beers, real ales and beverages from the popular brewery. Cocktail lovers will find sweet content in the bounty of classic and bespoke cocktails on the drinks menu. Wine and spirits are also in ample supply and The Freemasons bar has created an ever-expanding collection of shots and hard seltzer for you to navigate through.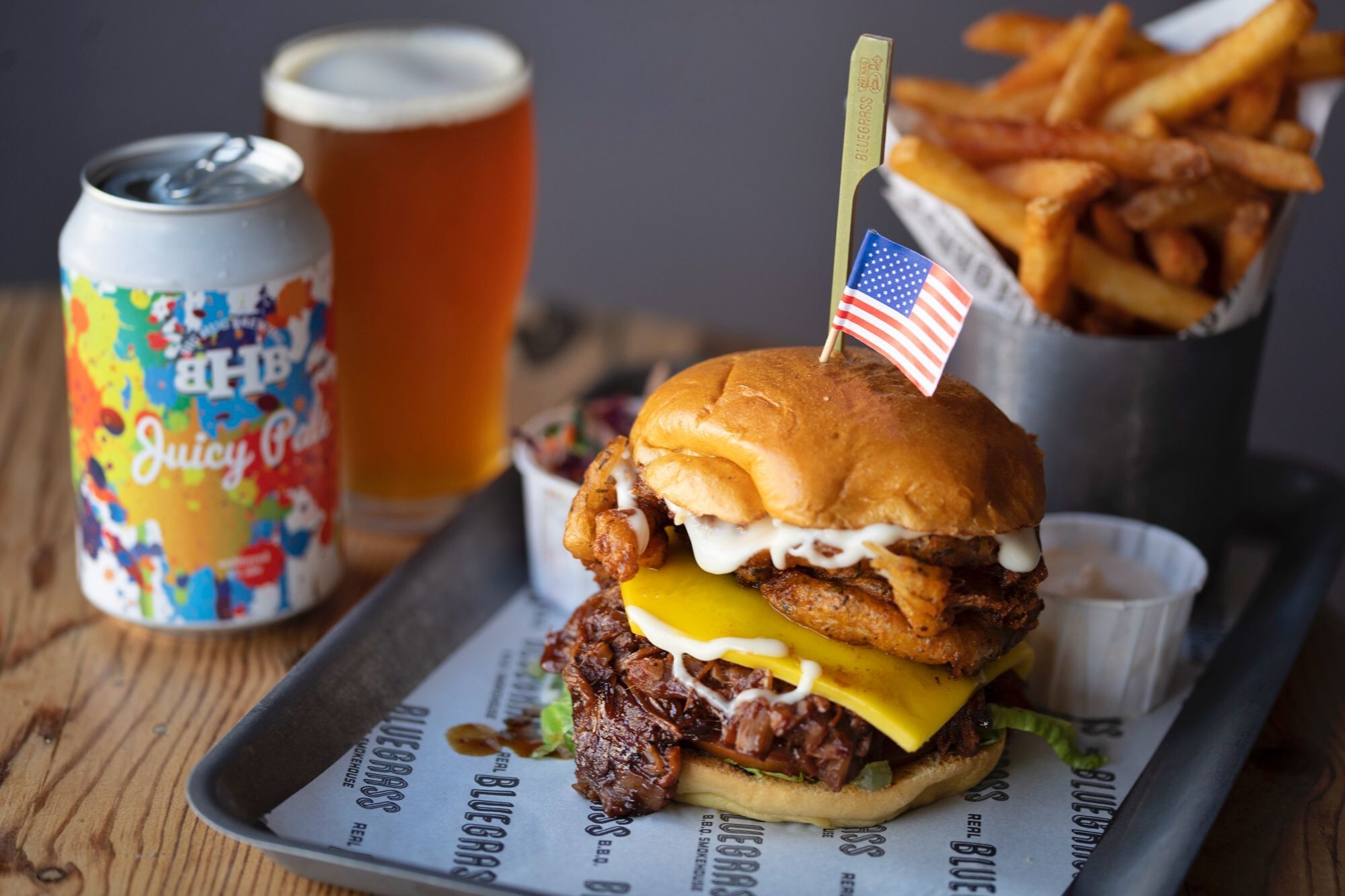 Delivery
When Hove feels too far for your feet to fetch you, then you'll feel that you'll find comfort in having the Freemasons experience at home. Bluegrass Fire & Smoke can be ordered directly to your door via Deliveroo. Stock your fridge with some of the finest bevvys from Laine Brew Co. They also offer home delivery via their website, so with a bit of careful planning, you'll be well-stocked and won't have to leave your sofa. Let the food coma commence!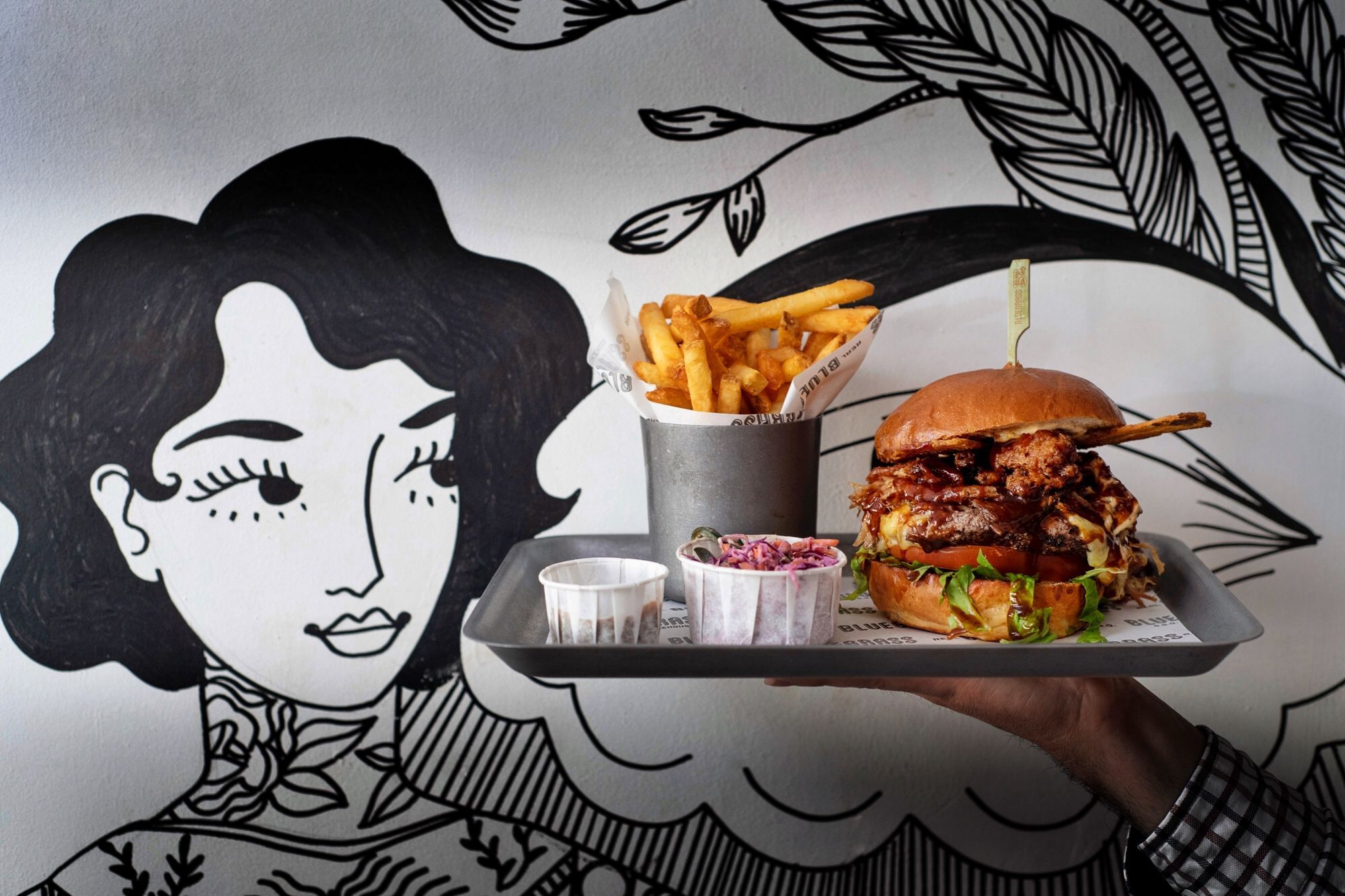 Private hire
If you're looking for a great, central spot to host a private party, then look no further than The Freemasons. Their first floor is available for hire and as you've learnt from this listing the space lends itself well to fun, feel-good vibes and friendly inclusive feels.