Get your BBQ on – no compromise required
It was all quiet on Western Road when we ducked into The Freemasons for a spot of lunch on Saturday. Yet by the time, we were halfway through salivating over the menu, a steady stream of customers, from lads and ladies that lunch to young families, had filled the bright and airy space and created a buzzy, weekend atmosphere.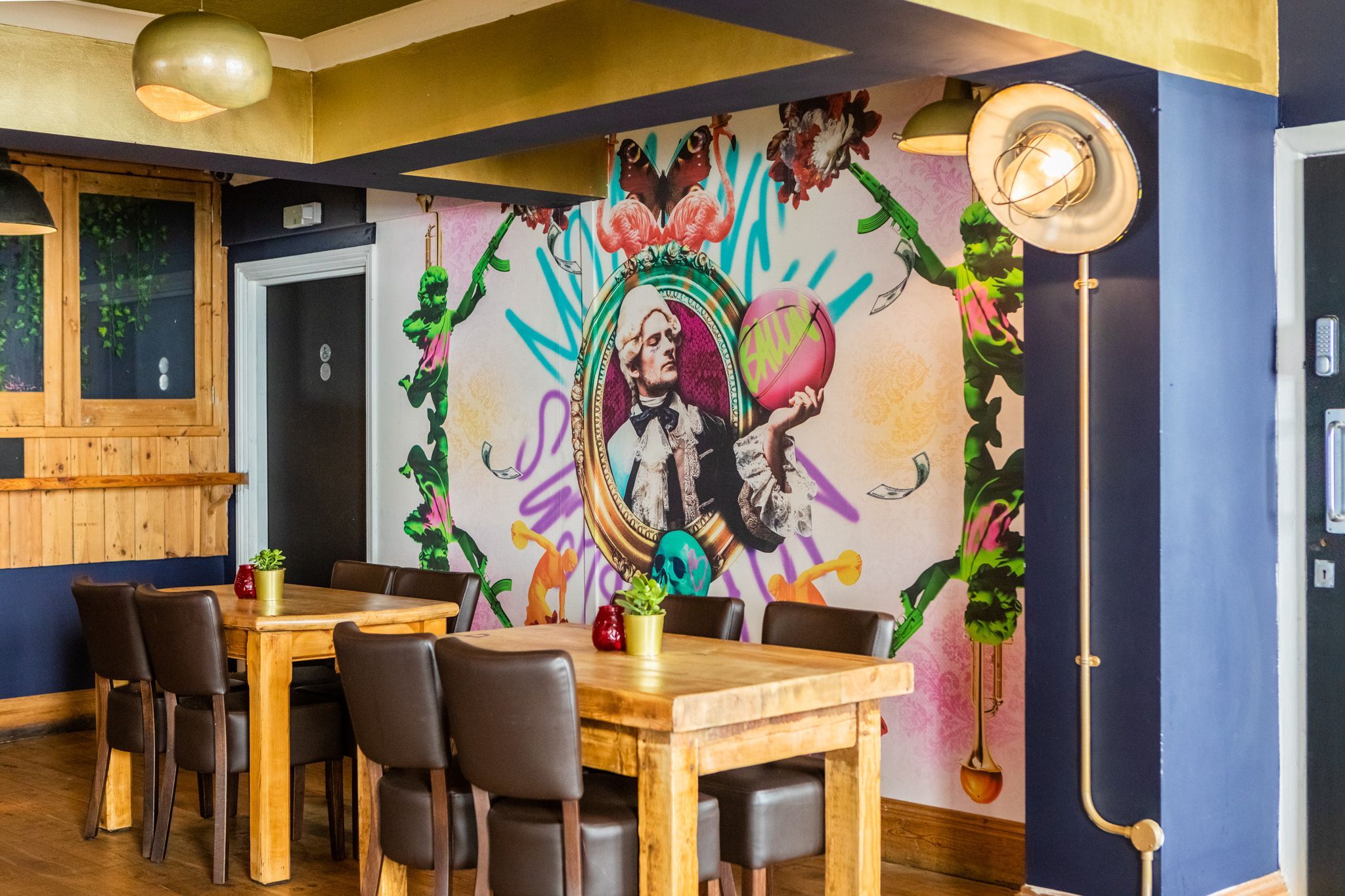 The Bluegrass Fire and Smoke kitchen opened in the Hove watering hole in August and having walked past with my nose in the air like a character from a Bisto advert on multiple occasions, it was time to give it a try.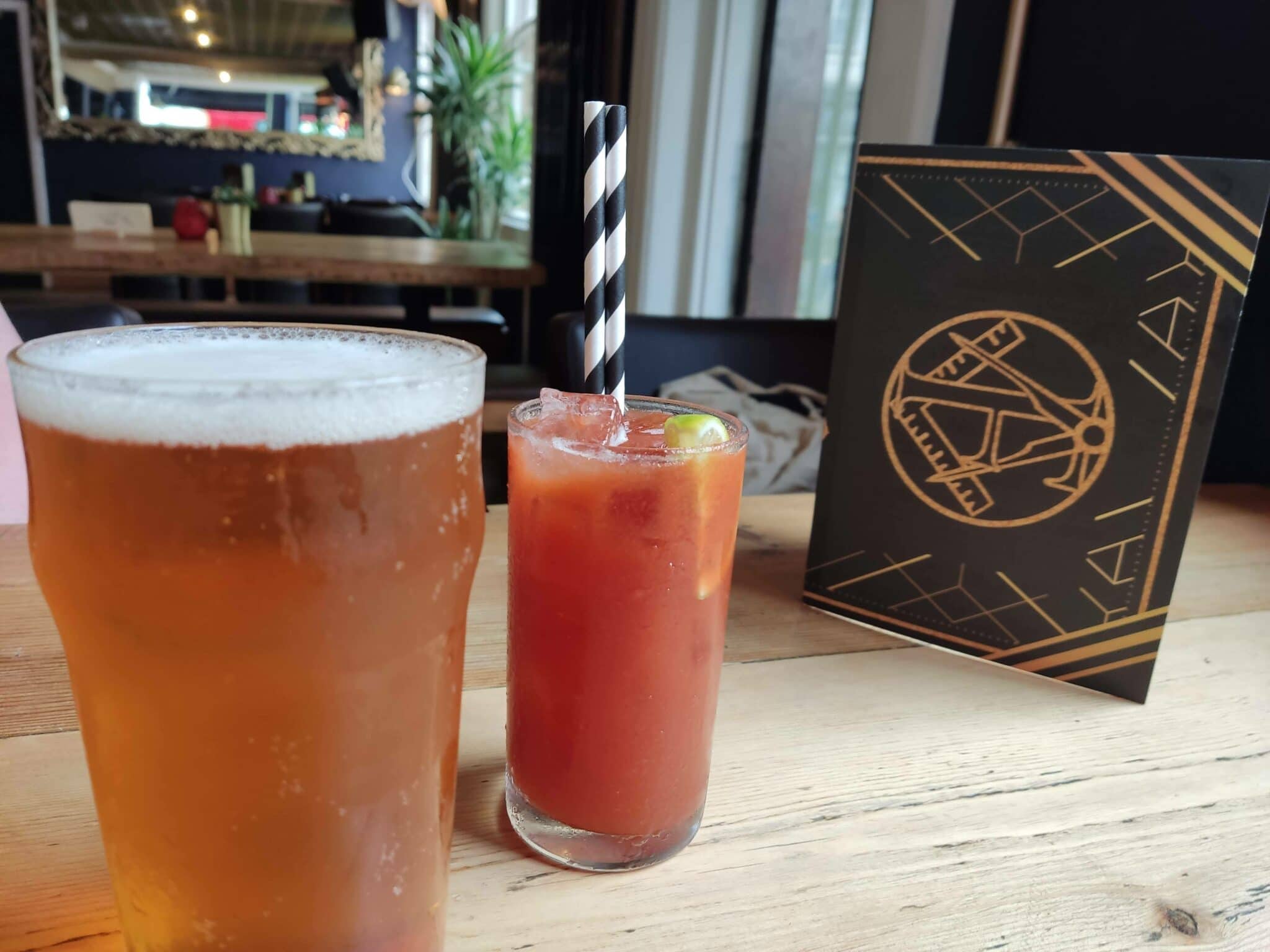 Not so bright-eyed and bushy-tailed after the previous evening, which was spent sampling the delights of another neighbourhood gem, The Farm, I asked the friendly bartender for a Bloody Mary. I was not disappointed.
The perfect balance of freshly mixed tomato juice, vodka, and spice hit the back of my throat and warmed my belly ready for an afternoon of eating BBQ food.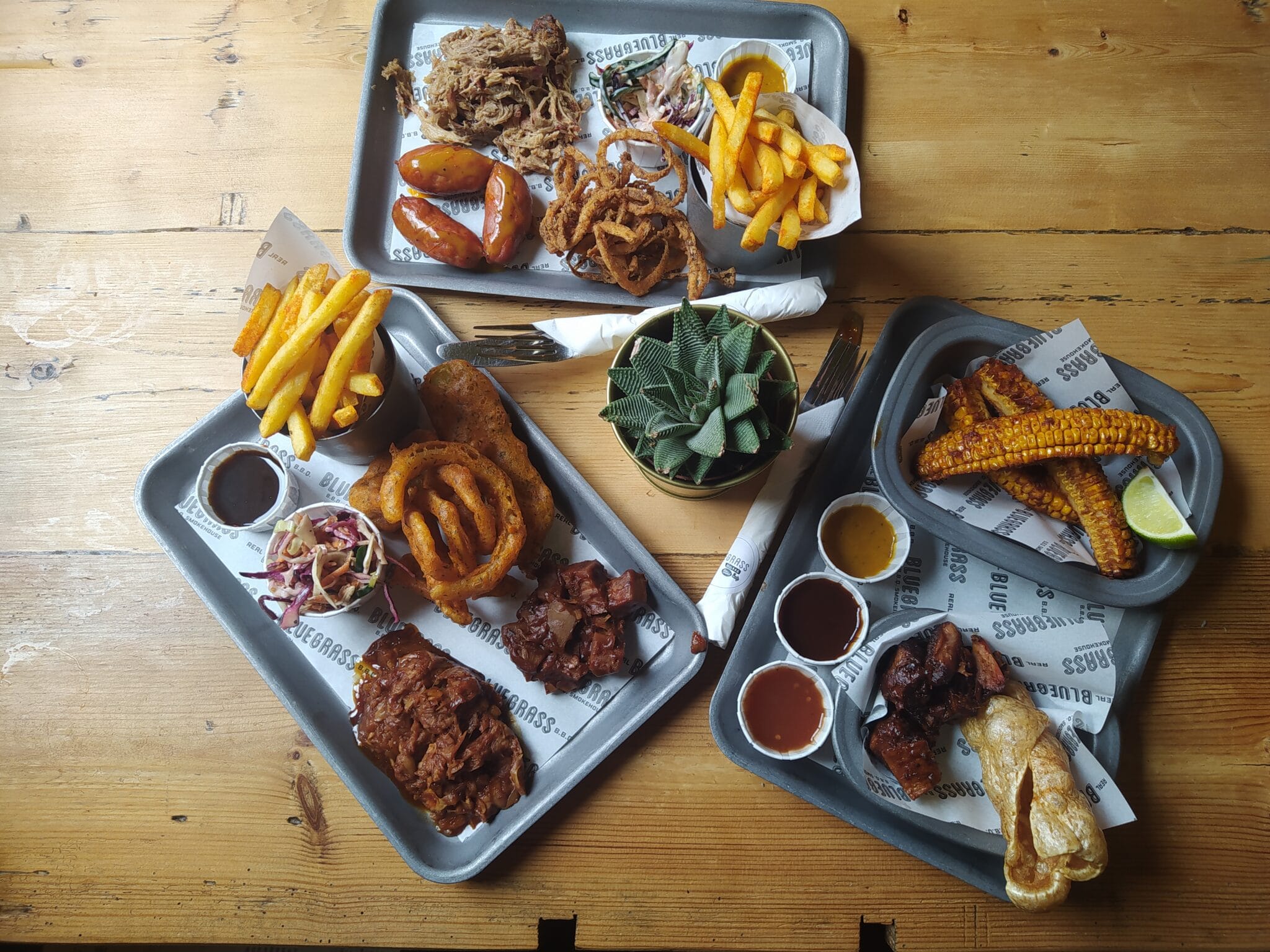 It is the fifth site for Bluegrass, whose recipes have won awards at the Jack Daniels Invitational BBQ contest in Tennessee, as well as a host of other accolades. The team's "pitmasters" have been serving their brand of "real American BBQ, smoked low 'n' slow daily in Oklahoma hickory wood smokers", in London Road's New Unity since 2018. They also have venues in High Wycombe, Reading, and Windsor. According to their website, it takes "nearly 48 hours of loving care and attention to perfect each smoked meat cut". And it shows.
BBQ optimisation
It took a while to choose the optimum combination of dishes. While it was easier for me, as a veggie, to pick between the jackfruit main and the jackfruit burger with vegan cheese and vegan mayo, my blissfully happy carnivore "plus one" took a little longer. Should he opt for the fried chicken and waffle, served with bacon and maple syrup? Or the pig "wing", which the chef informed us was a smoked pork shank, with pork belly burnt ends? One of the smoked steaks or the ample choice of smoked burgers?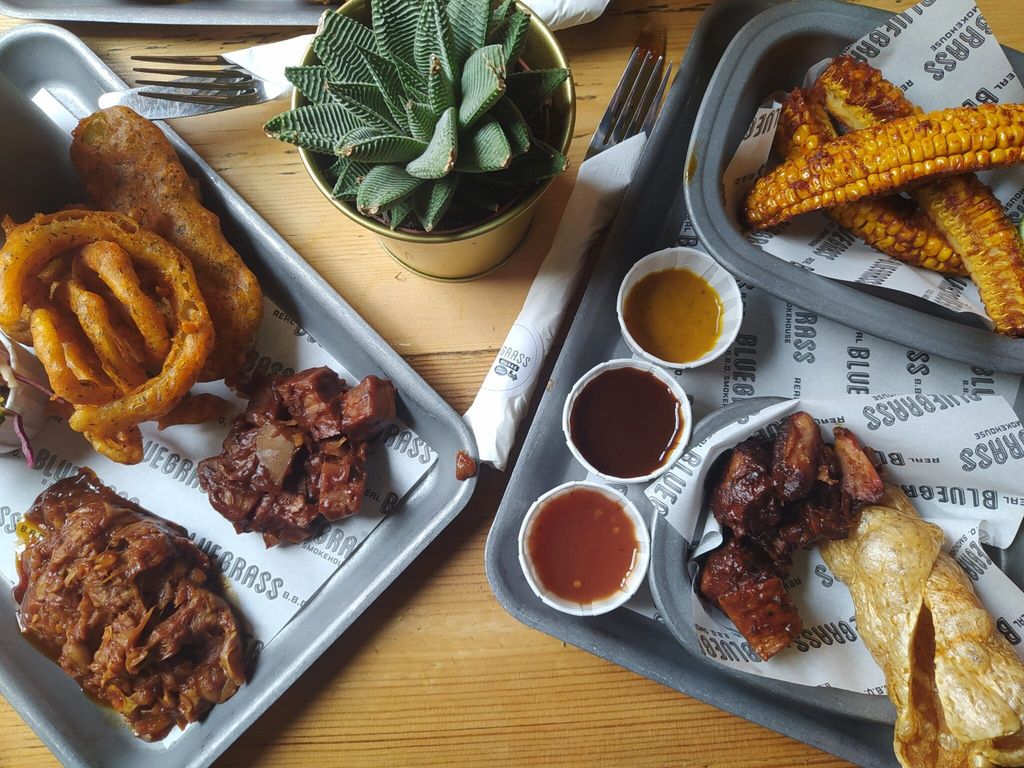 In the end, as is tradition, we over-ordered. All hickory-smoked mains came with fries, just on the right side of spicy jalapeno slaw, and crispy, string onions. As if that wasn't enough, the meat eater's pulled pork was served with smoked hot link sausages which were juicy, succulent and landed just the right amount of spice on the tongue. He also tried the pork belly burnt ends, or "tiny cubes of melt-in-the-mouth meaty deliciousness", as he described them.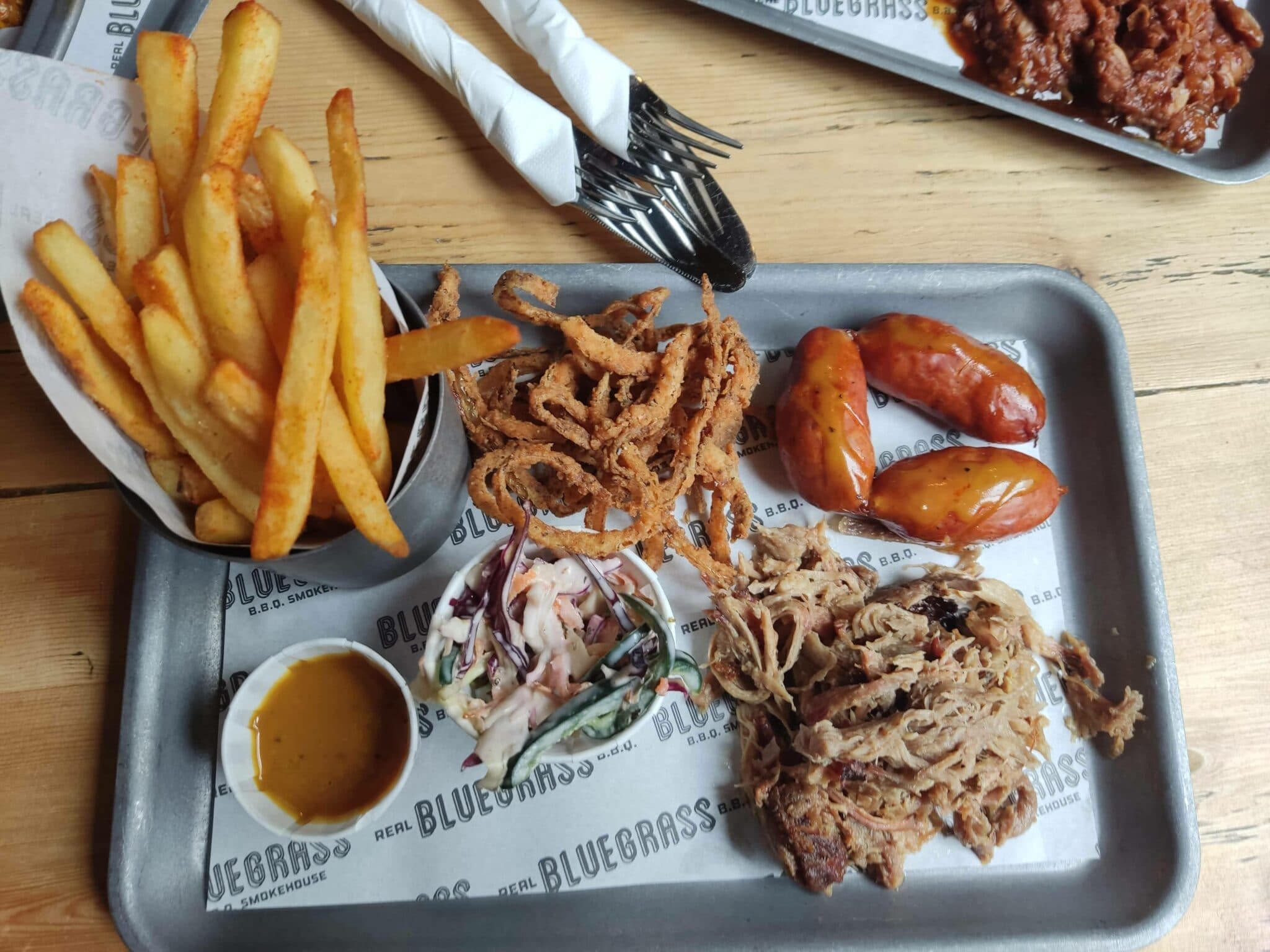 On the veggie side of the table, my pulled jackfruit was served with jackfruit burnt ends, both with lashings of BBQ sauce, and some of the best frickles, or battered, deep-fried pickles, I have ever sampled.
Just to be greedy, I also went for the chipotle corn "ribs", which were as tender and buttery as they were deliciously spicy. Word to the wise, however, don't get over-excited and eat a whole blob of chilli paste in one go. I am a hot food fiend, but that had even me reaching for my (second) Bloody Mary quick-smart!
Sauces and choices
Overall, two things stood out about Bluegrass: the sauces and the choices.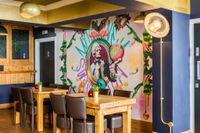 Want to know more about Freemasons | Bluegrass Fire & Smoke | Hove?
Find Out More