Great British Charcuterie – The Best of British produce
The Great British Charcuterie Co. was founded in 2016 by father & son Simon and Phil Bartley. The GBC has flourished locally and nationally in showcasing the finest British cheese, wine and charcuterie helping to raise awareness of what the country has to offer and its talented artisan producers.
Elle tries the GBC subscription box
The Great British Charcuterie Co. provide carefully curated boxes of specially selected, seasonal and sustainable produce each month, eliminating the question of indecision when it comes to sophisticated flavour combinations! Four cheese, four charcuterie cuts, indulgent, artisan crackers and chutney are provided alongside a full list of tasting notes and pairing suggestions, including delivery to your door by a friendly member of their team.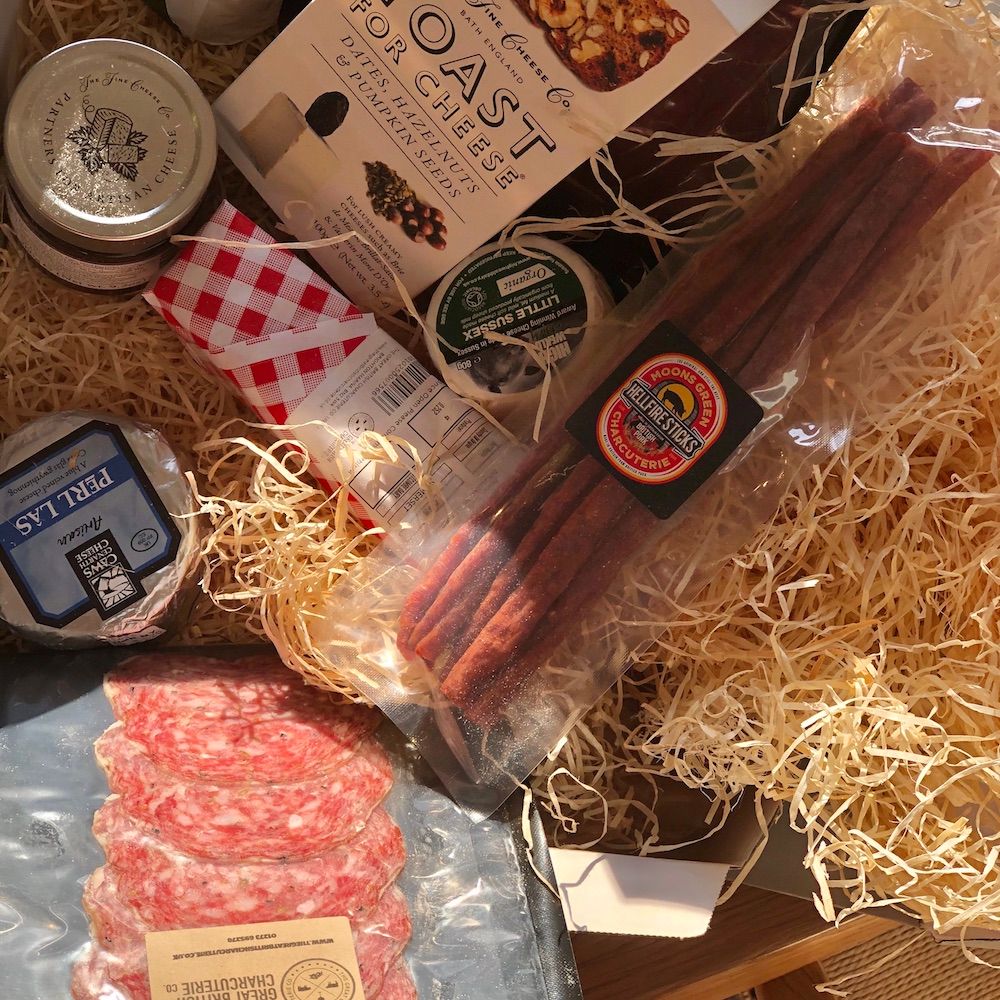 GBC's May subscription box
Unlike many other food deliveries, the wonderful thing about a charcuterie hamper is that it can chill in the fridge until you are ready to tuck in. The Great British Charcuterie hamper was so versatile! We got creative with our hamper and decided to have it as a dinner alongside homemade asparagus mimosa, Italian tomato salad, and herby Mediterranean orzo.
There was a marvellous combination of contrasting textures and colour within the selection box to really magnify the enjoyment of our delivery. Each product brought a truly unique flavour to the table, with no single item tasting mediocre.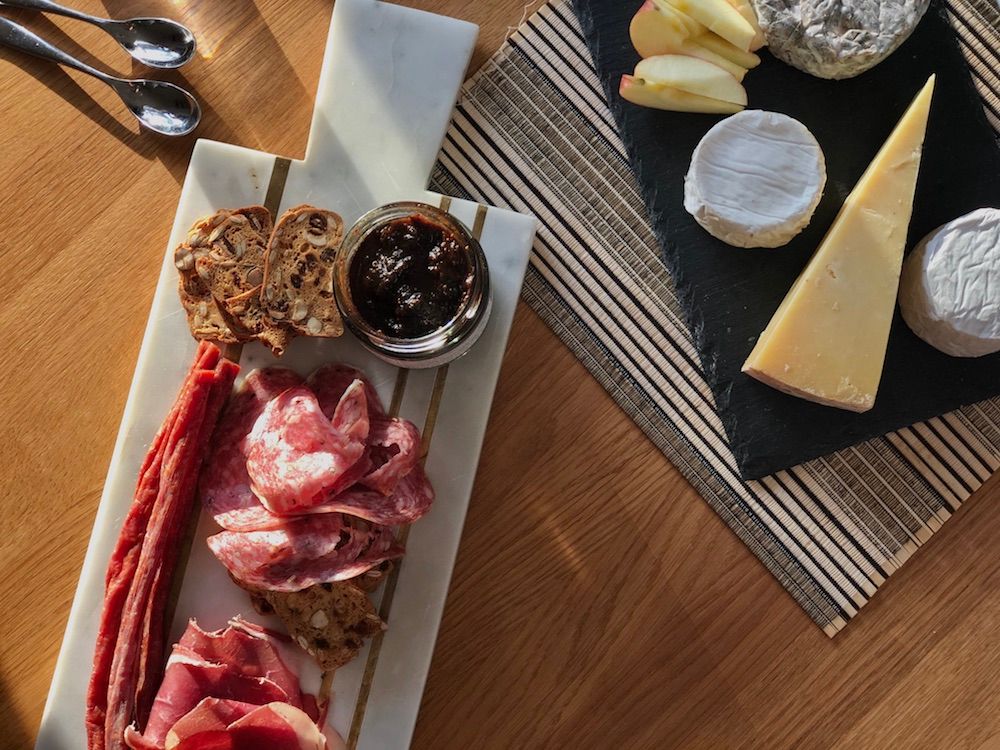 Here were our favourites from this month's hamper:
'

Little Sussex'

; A medium fat, mild soft cheese with a fluffy texture from ewe's milk. This can be served as it is or served griddled with a fresh Summer salad.

'

Westcombe Cheddar'

; The only firm cheese of this month's board, but it had a far more complex flavour. With almost caramelly, as well as nutty flavour, this cheese lingered for much longer than your plasticy supermarket bought cheddar!

'Calcot Fennel Salami';

This was undoubtedly my favourite meat of the selection and I can understand why it is a best seller. This is sliced thick and contains herby, aniseed flavour notes.

'

Mushroom and truffle salami

'; A rich and indulgent salami made with free-range Sussex pork, wild mushrooms and truffles; this Sussex-based producer isn't shy in ensuring the truffle's flavour pops!
Also included: 
Burt's Blue Cheese, Organic Cotswold Herb Brie, Beal's Farm Bresaola. 'Hellfire Sticks' (not too dissimilar from a posh Peperami!).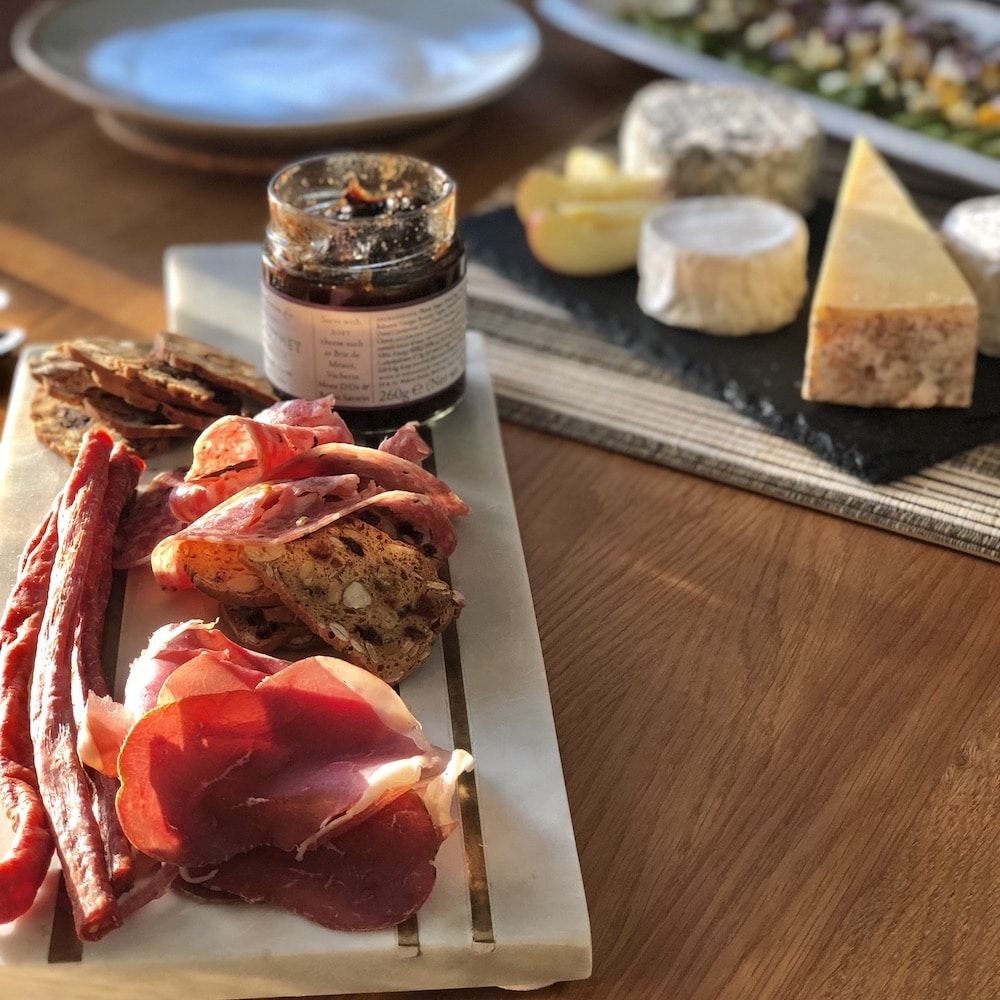 There are many more options to get your luxury fix during lockdown. Partake in one of GBC's Virtual Tasting Session's hosted by the masters of the trade, and learn more about the award-winning products delivered to your door! Can't celebrate a friends birthday? Why not have a custom-designed hamper delivered as a surprise. Alternatively, choose from their wide range of products online to curate your own selection.
For more information follow @great_british_charcuterie on Instagram or visit www.thegreatbritishcharcuterie.co.uk/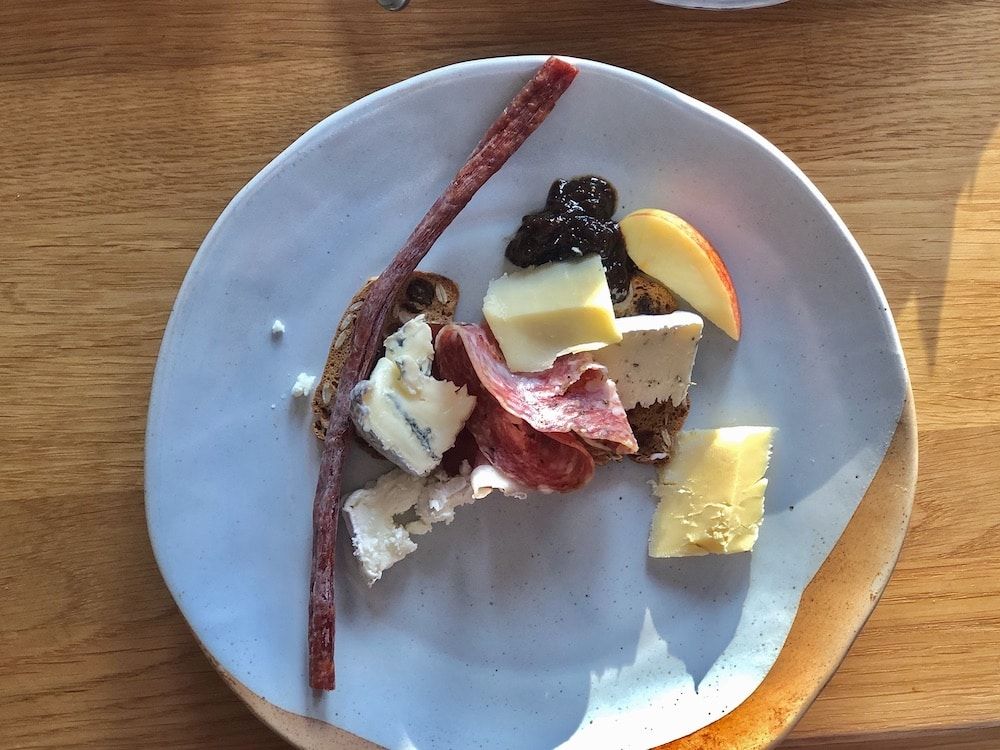 Leading suppliers and farmers
Everything at Great British Charcuterie, from the meats, cheese and bread to the wines, beers and chutneys are from Britain. After many years of working with the UK's leading food suppliers and farmers, GB Charcuterie has created a fantastic range that is solely from Britain and Ireland. All available to order online for next day delivery (on orders placed before midday). Using specialist couriers your cheese and charcuterie will arrive in perfect condition.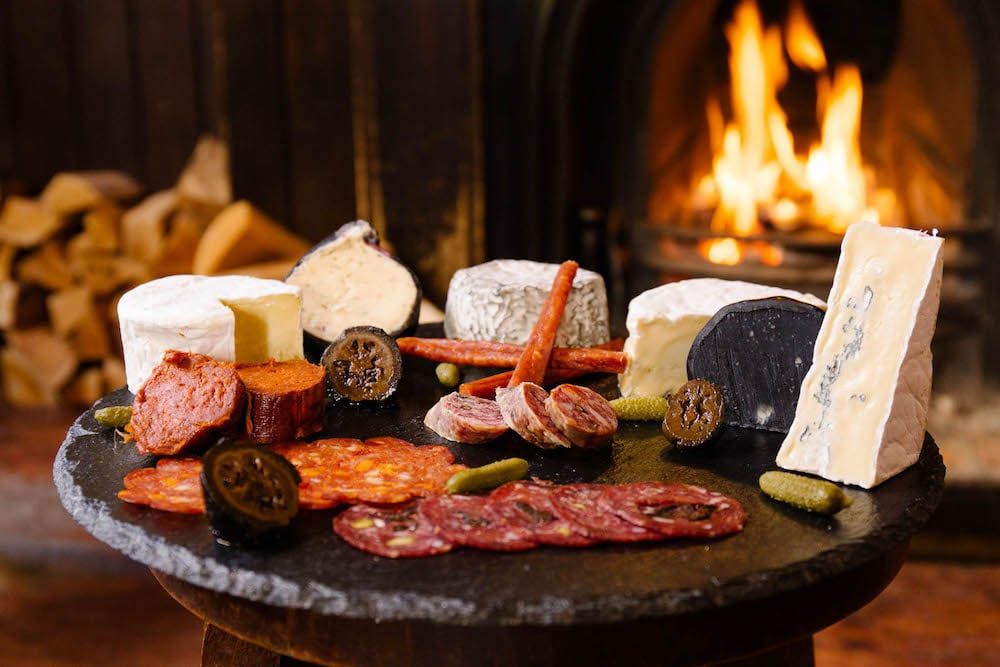 Meat that is reared and cured in the UK
Over the last decade the need to preserve meat is being realised to be important again in the UK by farmers and producers. This has meant we are lucky enough to have a wonderful selection in Britain of charcuterie meats. All of the charcuterie sold is produced using free-range meat and the suppliers have strict animal welfare standards. From Highland Wagyu to the large range of salamis and a great selection of pates and chutneys to accompany.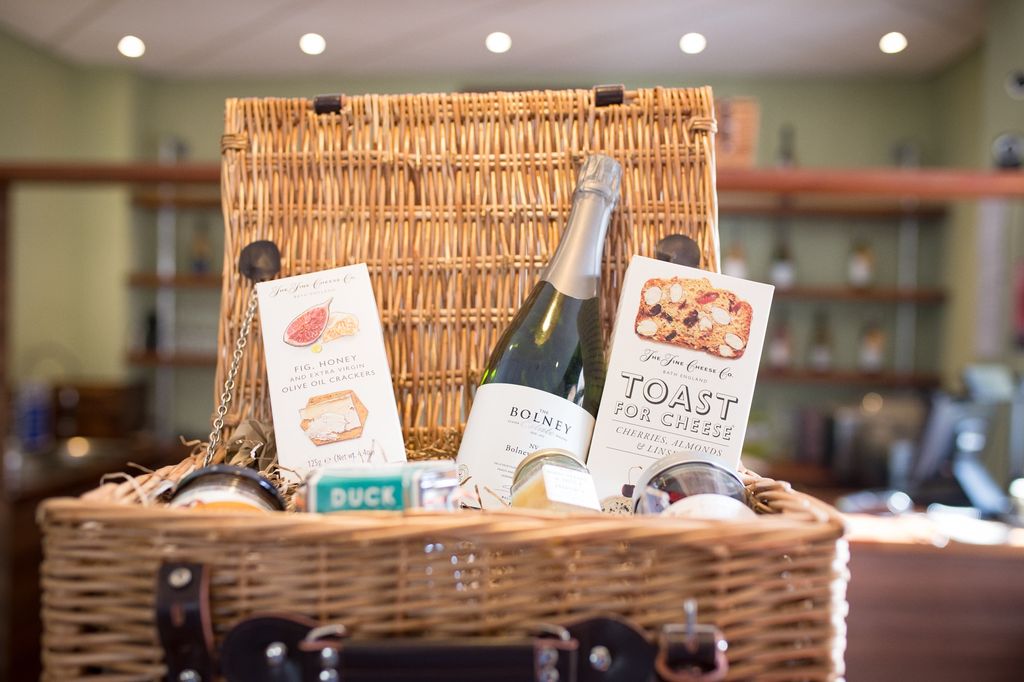 With over 40 unique, mouth-watering products such as Air-Dried Hams, Beautiful Bresaolas, Salamis and N'duja and many more that are all produced here in the UK. All of the charcuterie can be purchased as whole muscles or pre-sliced and there's the option to buy their popular bespoke charcuterie packs.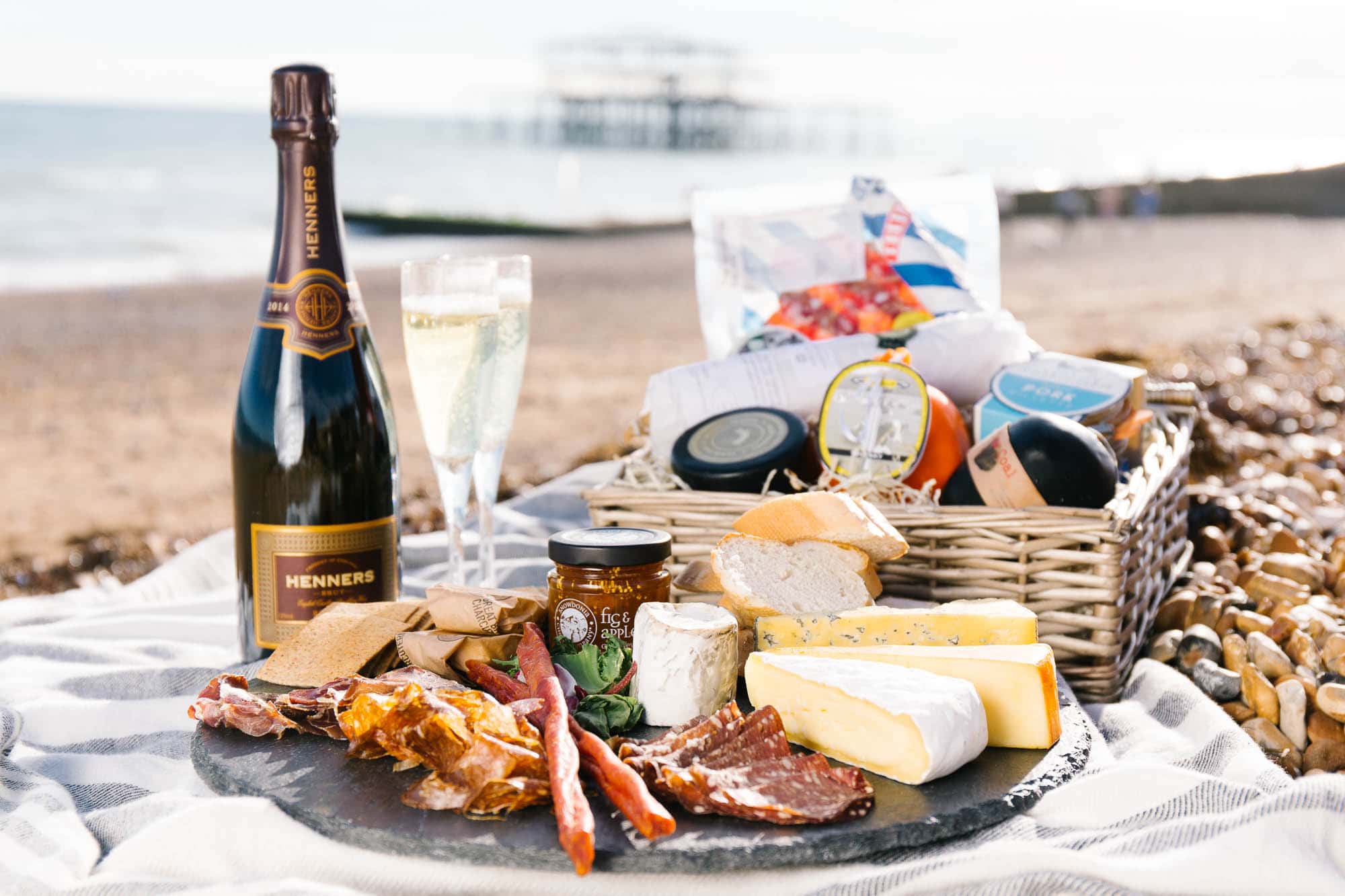 Relax with a deli board and wine from Great British Charcuterie
While The Great British Charcuterie's range of products can be ordered online to have at home, it can also be enjoyed in many popular Brighton and Hove restaurants and beyond. The "Flagship" for GB Charcuterie has to be Curds and Whey in Hove, where the British cheese and wine is met perfectly with the cellars of Cases.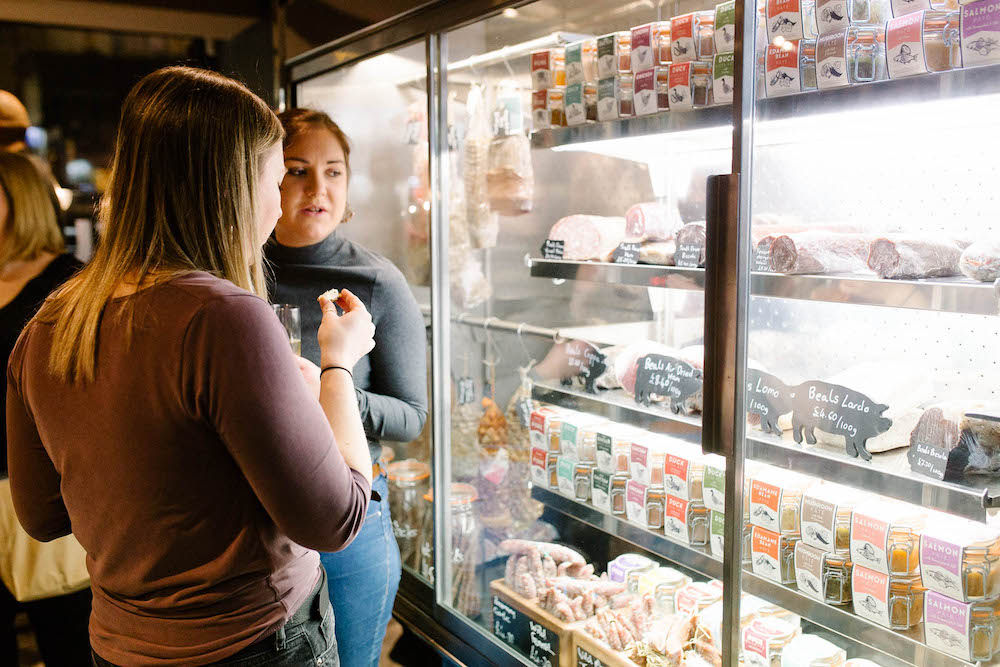 Wholesale to Brighton's best – Great British Charcuterie
GB Charcuterie is available for wholesale too, with competitive prices you can see why many of Brighton's best restaurants are their customers. All of the cheeses can be supplied as whole truckles, by weight or in individually wrapped mini truckles, great for retail. They also offer a catering service if you have a wedding or party coming up and need food.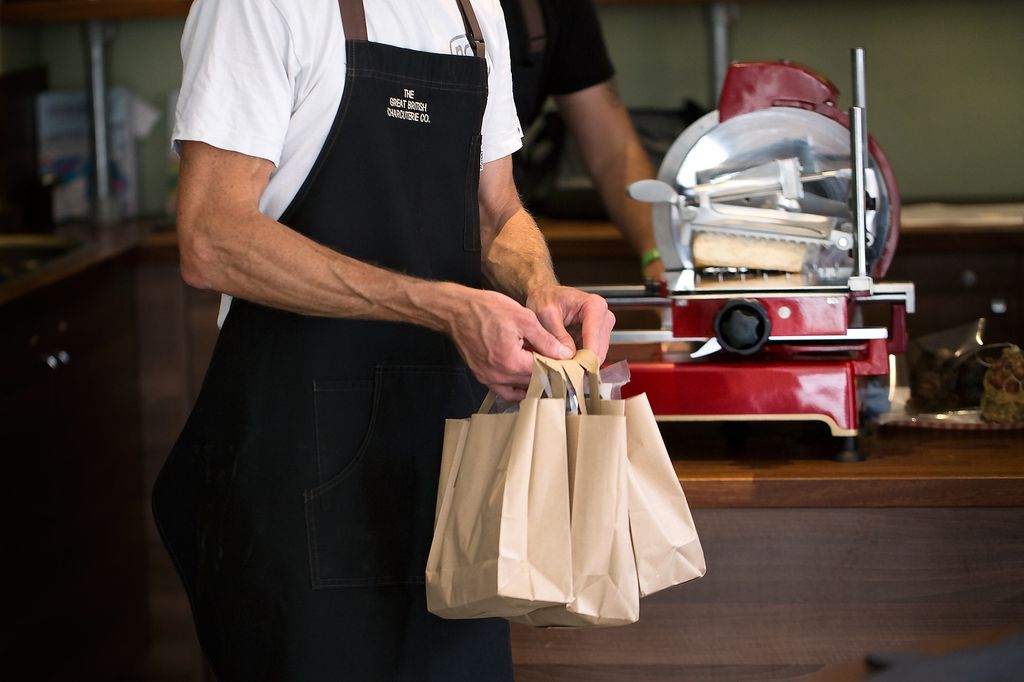 Buy Great British Charcuterie online!
Everything is available to buy online and with their skilled team they will make sure everything leaves in its peak condition. With their next day courier service, you'll receive your order straight to your door before you know it!