Curds and Whey – Hove
Curds and Whey can be found on the well trodden, vibrant high street of Western Road, it's just a stone's throw away from the popular gardens of Brunswick Square and sea facing Hove lawns.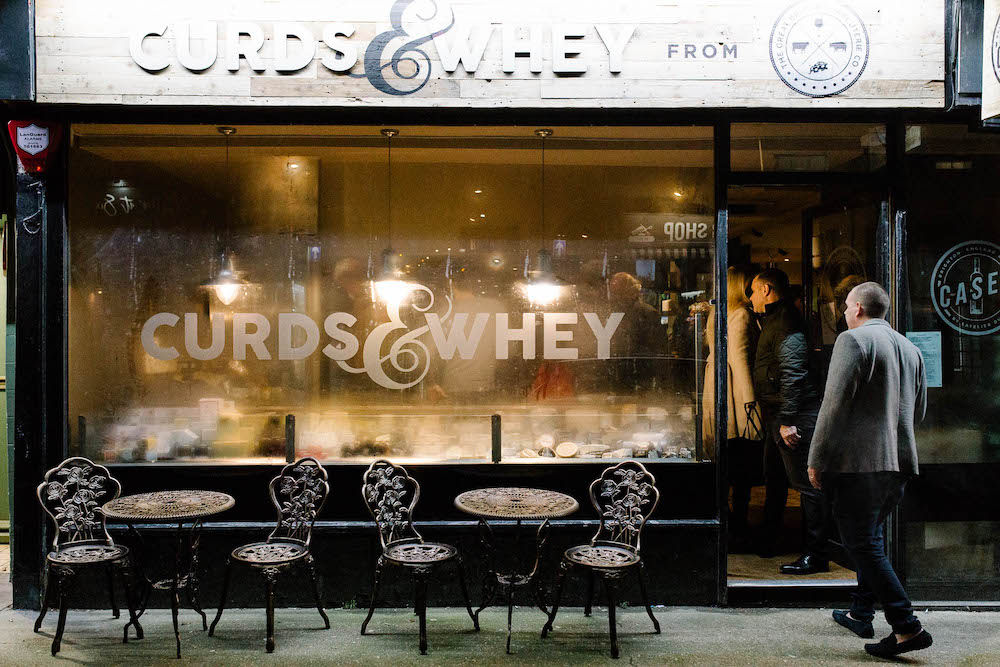 Meet the maker
Phil Bartley has already made his mark in Sussex's culinary and hospitality industry as a locally celebrated wine, cheese and charcuterie supplier. The Great British Charcuterie was founded in 2016 and has really made a name for itself. You can find their products in dozens of well regarded eateries, markets and outlets around Sussex.

Dream team
Phil has joined forces with another local favourite Steve Pineau, who since 2018 has open three successful bars. Including; l'Atelier du Vin, l'Atelier du Vin Seven Dials and most recently Hotel Una.
Whilst Steve provides the wines, Phil has brought his cheese and charcuterie expertise to the table. Much like the pairing of cheese and wine, Steve and Phil have been long term friends, their shared passion for their products and first class standing in the hospitality industry sets their recent union off to exciting expectations.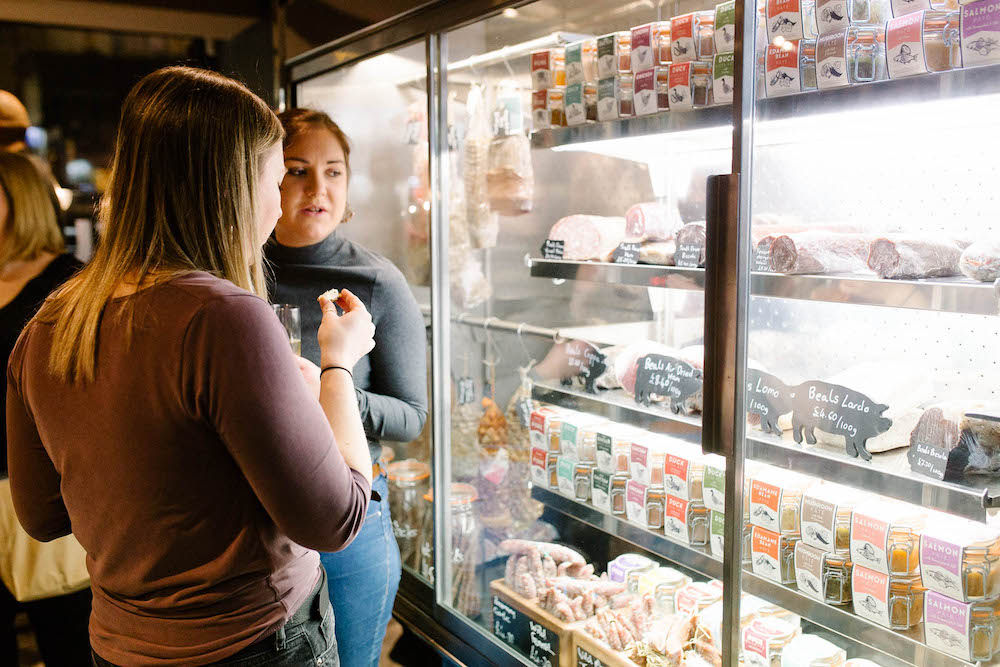 "GB Charcuterie has had a presence in the Marina since 2016, and 2020 is the right time for more city presence. By working with Steve we have created a unique shopping and eating experience"
– Phil Bartley, director of GB Charcuterie.
There's cheese and then there's cheese
When it comes cheese there isn't anywhere else like it. Blue, Black Bombs, all the Cheddars, smoked, baked, stoned, creamy, bitter, hard, soft. Every cheese you can think of. 150 varieties of cheese under one roof. With all that cheese you'll be extremely grateful for the equally abundant selection of quality wines to wash it down with!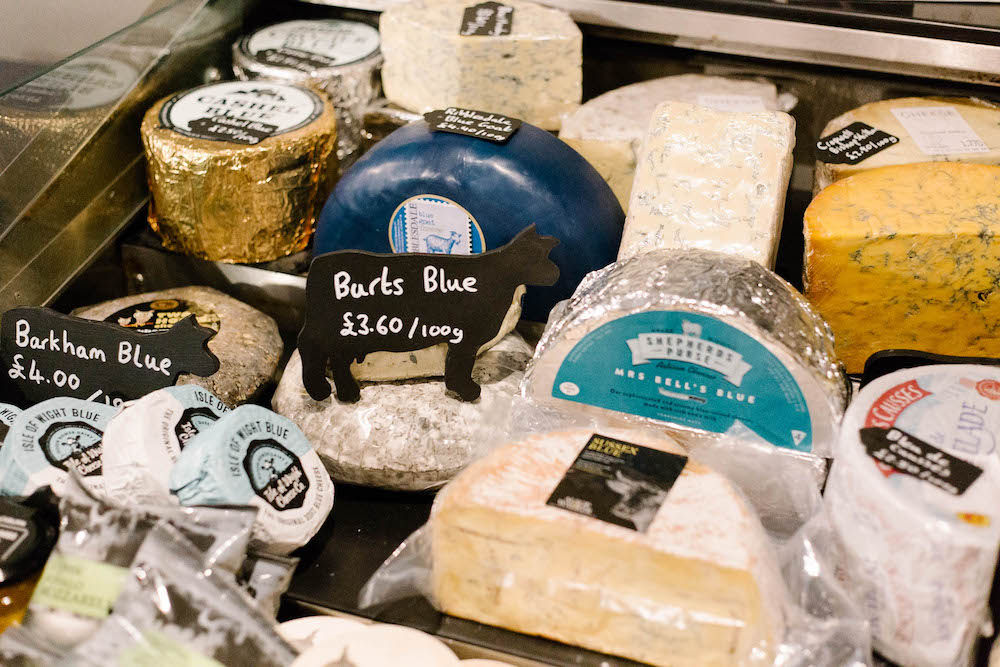 Meat feast fiesta
Curds and Whey offers over 30 varieties of the finest British charcuterie. With all the options to be had, one could become overwhelmed by indecision. But fear not, there are experts on hand to help you walk, talk and taste your way through the meat feast fiesta. So, you can relax, take your time and enjoy a charcuterie experience like no other.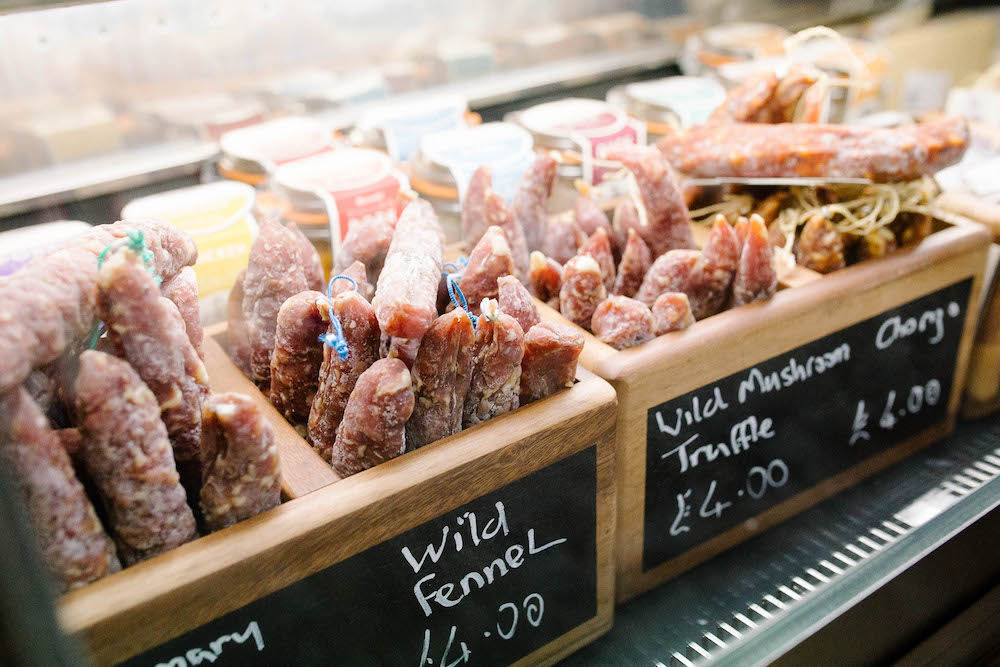 Post a Review
Be the first to review.