INDIAN SUMMER: HOLI GRAIL OF INDIAN DINING
Let's get it clear I would never knock a Tikka Masala. England's national dish is popular for a reason and each to their own. It's just that if I had penny for every twee person that rolled their eyes at the mention of it… Well, then I'd probably go and eat at Indian Summer every night. Ha ha!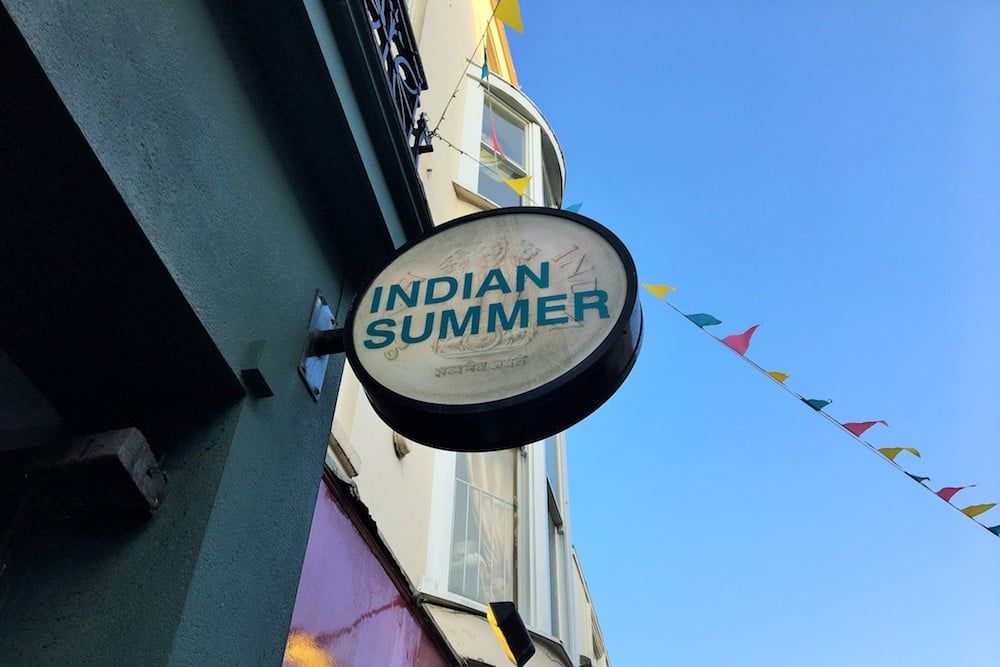 We arrived on a balmy summer's night all full of excitement and, full disclosure, a wee bit tiddly. That might seem unprofessional but for the allure of Brighton Cocktail Week and the knowledge we were on our way to get our spice on. The word "Thali" had been bandied about, as had "2001" which is apparently when Indian Summer opened. Encouraging signs.
We shimmied past Terre à Terre, slipping seamlessly into Indian Summer and also into…India.
OPULENT COLOURS OF INDIA
Let's be clear. Indian Summer is not "British Raj" India – all colonial dark woods and ceiling fans, nor "Hipster" India – all mismatching chairs and neon. It's colourful, upmarket India – where comfy, slat-backed chairs and proudly upholstered walls are a must. I mean, give a man in India an upholstery gun and he will show you the restaurant!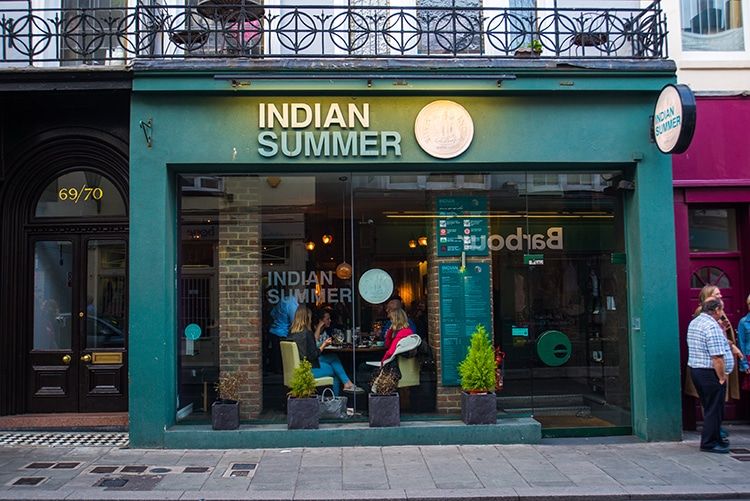 Oh the sensational colours! Glistening like Holi-powdered saris in the sun – majestic plums, aubergines, bright green, red and teal – pouring from stained glass windows, from low hanging lamps, bending through the prisms of huge chandeliers, bouncing playfully off silver trimmings and captured in the crimson liquid of candles.
PRIZED COCKTAILS
Tucking into summer cocktails, I'm beginning to understand how Britain got the confidence to get our mitts into India.
My Indian Summer Sunset is a swirl of gin, campari, vermouth, elderflower tonic and liquid self-assurance, gleaming like an electric orange jewel in an Imperial crown.
You MUST try this Old Chap.
SPICE CHAAT
Now I rarely get a run for my money in food chat, but next thing I'm tucking into the freshest Lentil Poppadoms and cute silver pots of garlic chutney and tamarind sauce at the the suggestion of Lithuanian woman called Egle. She is also talking me through every spice known to man and clearly knows her Rotis from her Chapatis. Plus she's chosen the most delectable wine for us, a Galician Albariño to die for. I love this woman! I love this place!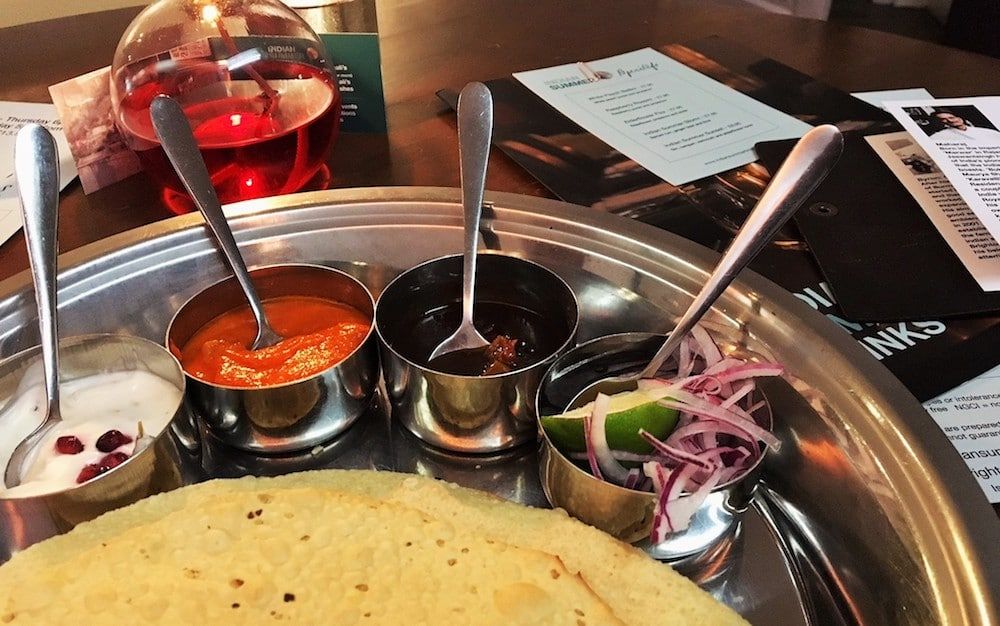 READY, SET, AND WE ARE OFF (MENU)
We barter with Egle over menu selections. "Tikka Paneer," she throws down. "Masala Dosa". All good, I'm always down for Vegan and Vegetarian. We mill over Kozhi Porichathu, a hugely popular dish of chicken marinated in yoghurt and lime, roasted with almonds and "a quintet of seeds" including poppy and cardamom.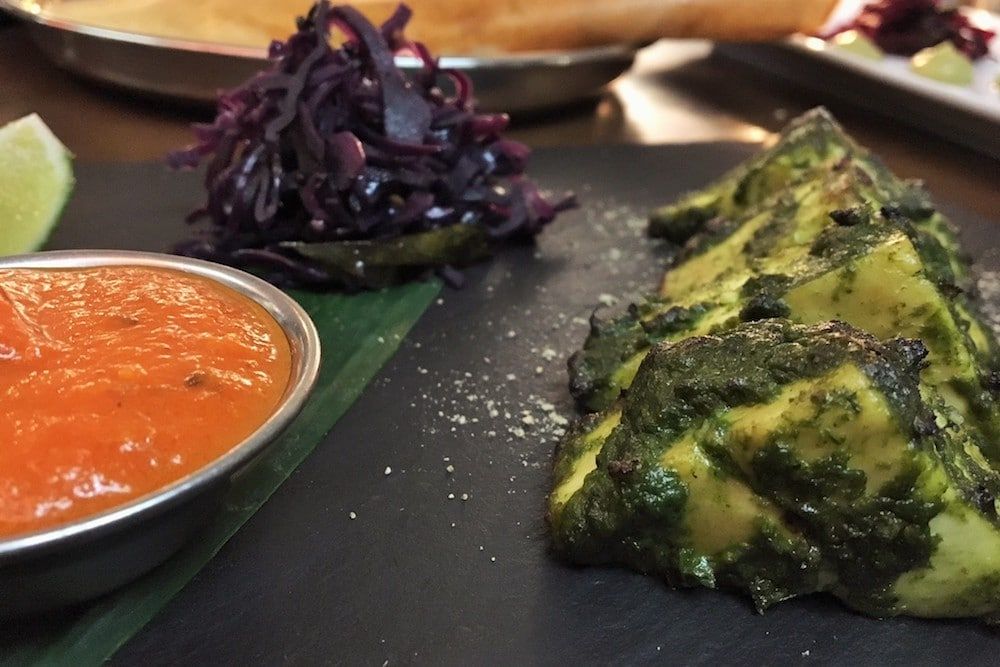 Tempting, too, the Tandoori Platter with ribs, lamb chops and Tangdi Murgh (that's chicken kebab, babes). Indian Summer has reasonably priced lunchtime thalis and a set dinner menu, great value at £27.95 for two generous courses. But I'm getting Off Menu.
TIKKA'N OFF MY BUCKET LIST
Incoming! Crispy Masala Dosa, lighter than a ballerina, served with Mangalore staples – Sambhar and Coconut Chutney, filled with turmeric-potato and not a hint of grease anywhere. It's perfect! Mackerel Fry rubbed in honeyed spice paste is fresh-off-the-boat, the right hint of char sitting alongside tangy beetroot and Moorish avocado sauce.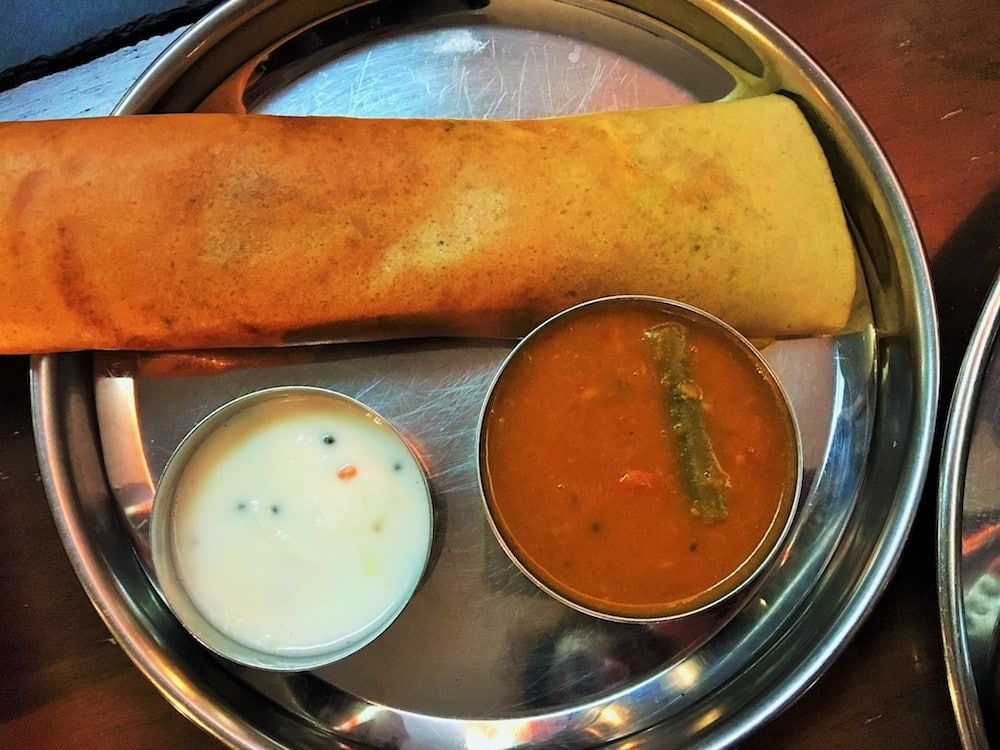 Tikka Paneer is once-in-a-lifetime experience; as soft as butter and smothered in coriander and ginger. If this is Tikka, stuff me with it and float me down the Ganges when I'm gone. Small, meaty Mussels Pollichatu arrive resplendent in a silver dish, stewing in fragrant onion, lime, and coconut with a Keralan chilli-kick.
We've been transported across India in just four simple dishes.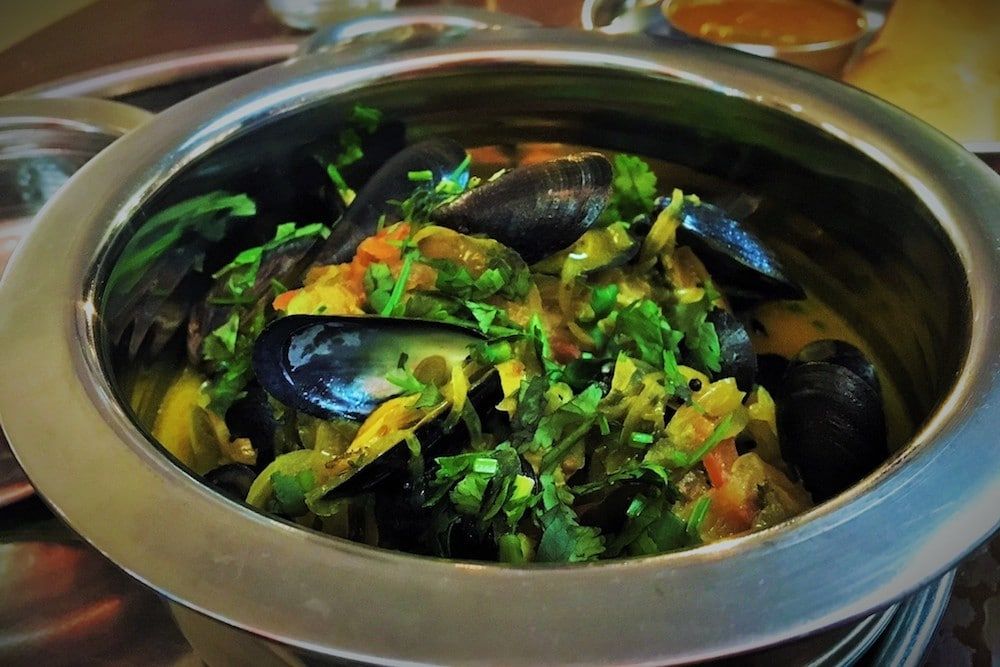 BLACK BREAM DREAM
Wild Boar Vindaloo (because YOLO) is straight out of Goa; firm, savoury, and rich with cloves, not at all the sweat-inducing, toxic stuff your mates order you for a practical joke. For me though, it's all about that Tandoori Black Bream, a dish that literally sings in your mouth, spice blackened to perfection outside, so fresh and delicate inside it's clearly just swum in from Brighton Marina.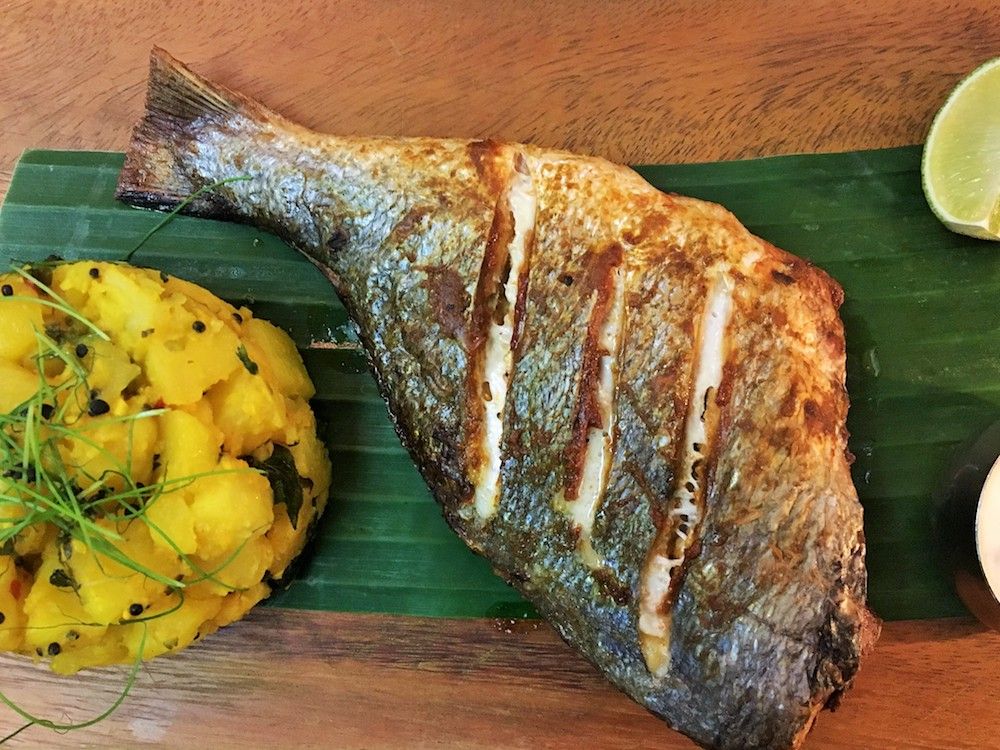 AUTHENTIC FOOD RAITA
Something's missing though. It hits me. No sugar, no oversalting. No weird luminous colours or allergy-inducing dyes. No artificial flavours, no overly sweet lassi-like sauces and no, I repeat, no flavour or sauce repeated.
This cooking tastes like the real deal because it is.
HOLDING IN MY SIDES
I'm so focused on the mains, I haven't thought about sides. Thankfully Indian Summer had! Methi Roti had clearly been plucked from the Tandoor and, judging by the freshness, just frisbeed across the room. A fennel, pomegranate and baby tomato assembly has my vote for salad of the year. Vegetable Pilau snuck in with the boar and knockout buttery parsnips.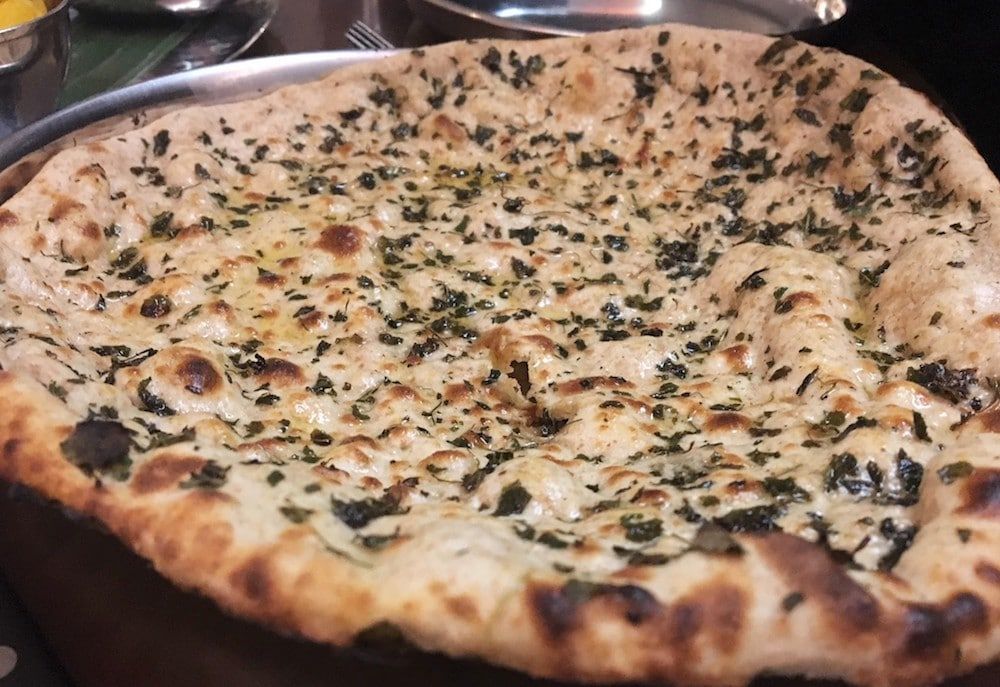 HONOURABLE DINING PRACTICE
Saving me from the embarrassment of trying to replicate food from a restaurant that was in 2014 voted among the UK's Top 50, I was so honoured to be invited into the kitchen for a peek. I was literally met at the pass by proud chef and Rajasthani, Maharaj, a man so meticulous that his kitchen sports two tandoors, so he might cook separately for vegetarians.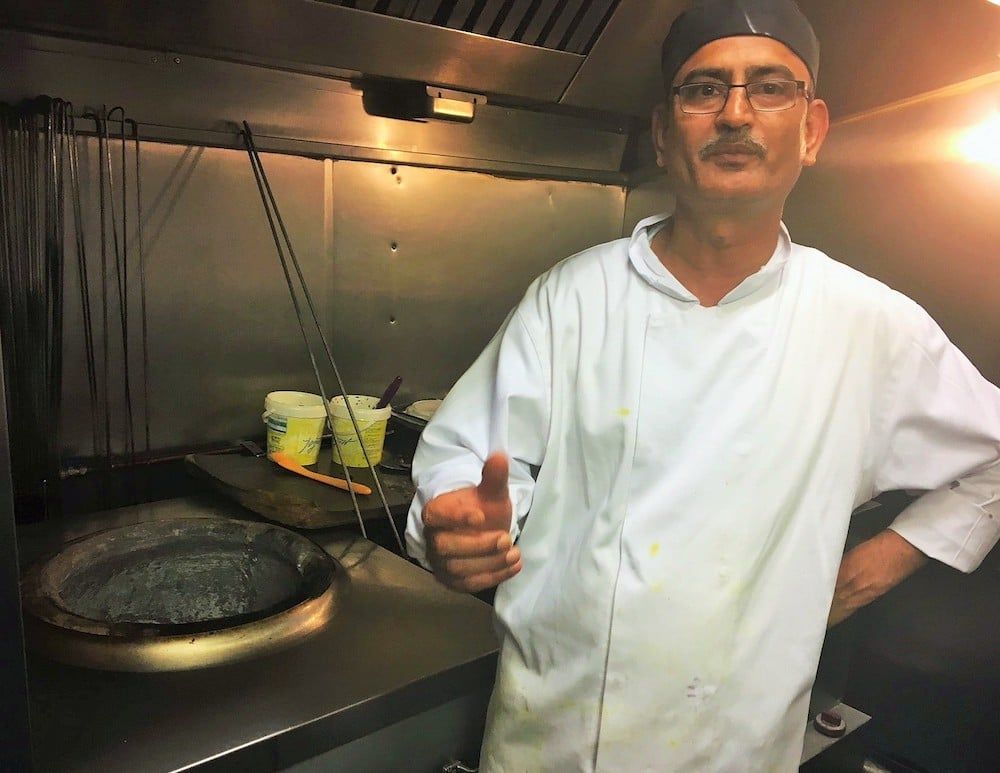 PALATIAL RESPECT
There is a level of respect for food and for people that permeates every part of Indian Summer and sets it apart. From the incredible artistry in cooking, to the happiest of kitchen teams, to the lightest, most delectable handmade chocolate mousse parfait I have ever had (created personally by Byron, owner and pastry chef extraordinaire) every part of my experience reflected an exhaustive passion for dining and every sign pointed to the fact that Indian Summer actually pay their staff properly.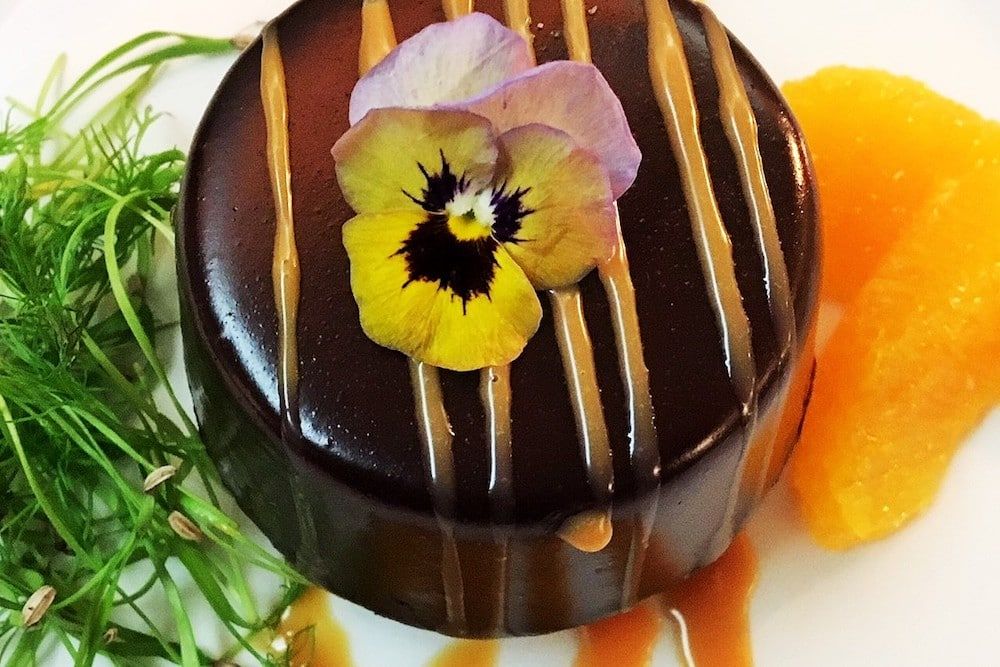 What is Indian Summer?
So what is Indian Summer? An upmarket Indian Restaurant? A reasonably-priced place to grab a Tandoori after watching football? A tourist haven away from the traps lurking in The Lanes? A great example of a Brighton institution championing fair employment? Yes, yes, yes, yes. And, yes! But mostly, to me, it's a palace where anyone can play Maharaja, and every excellent meal marks respect for the diner.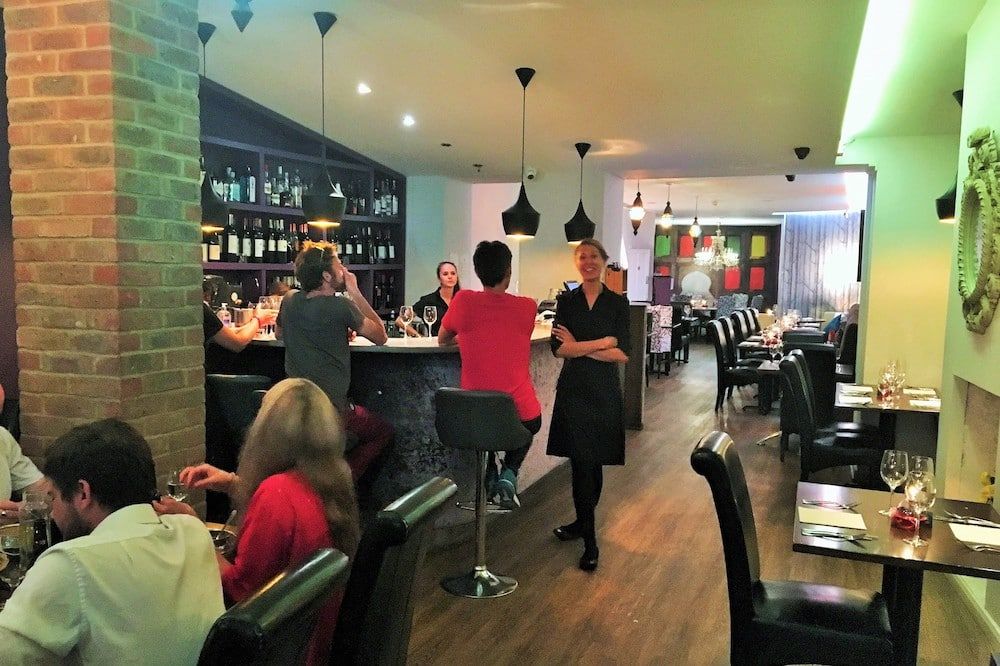 What Next?