JB's Diner Brighton – A slice of the 1950's
JB's Diner Brighton is situated in a prime location of Brighton overlooking the Brighton Pier and the seafront. It's a quirky and cool nod to the classic American Diner, from the 50's rock n' roll to the dining booths and the stars n' stripes flying proud as you eat your way through the delicious USA themed menu.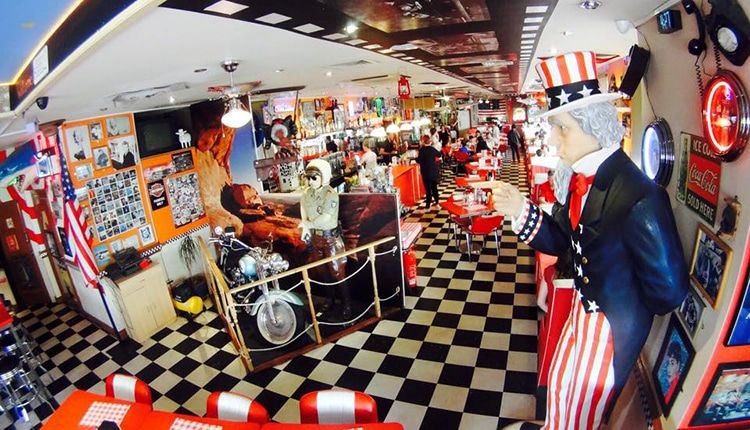 Here you can enjoy Brighton's best shakes, burgers and steaks while listening to your favourite 1950's rock n roll tunes in a friendly and chilled environment. No need to rush, just relax and leave your kids to enjoy countless Tom & Jerry cartoons. JB's is decorated with posters, photos and memorabilia from the 1950's. You can stare into Elvis' eyes or gaze at the beautiful Marilyn Monroe.
Give your taste buds a high five at JB's Diner
The difference this place does have from a Texan roadhouse is the effort that's gone into making every meal as healthy as possible, this is no Deep South greasy spoon. The burgers are generous, fresh and tasty, available in many different varieties.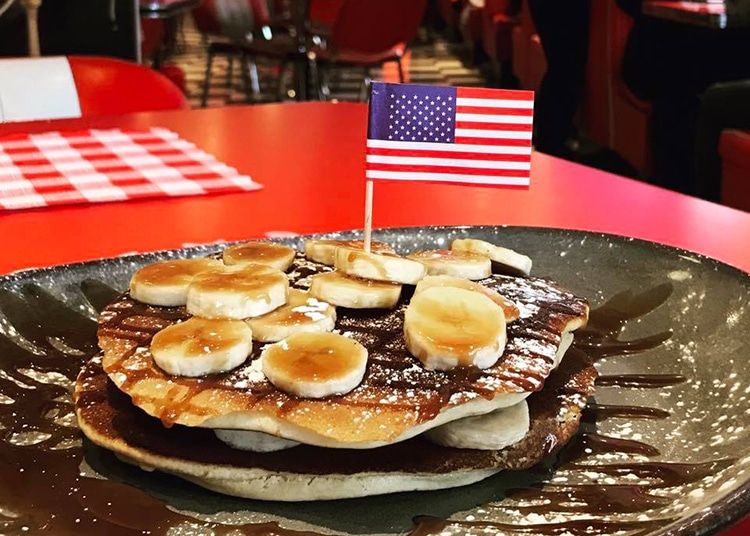 Chicken burgers are made from real chickens and are grilled to perfection. The ribs are marinated in a BBQ basting and slowly cooked until it falls off the bone and foot-long hotdogs are no exaggeration. JB's diner is also known for its Knickerbockers glories, famous authentic American desserts smothered in ice cream, whipped and with a cherry on the top. Don't forget the authentic American style shakes in a variety of irresistible flavours.
Like stepping back in time
Stepping through the doors of JB's diner is like going back in time. They have spared no expense in decorating the interior with countless items of 1950's memorabilia and paraphernalia. Almost every space on the wall, ceiling and everywhere possible has been covered with images suitable to the area. The staff are also in keeping with the theme with plenty of pin up looks and even the odd roller skating waitress.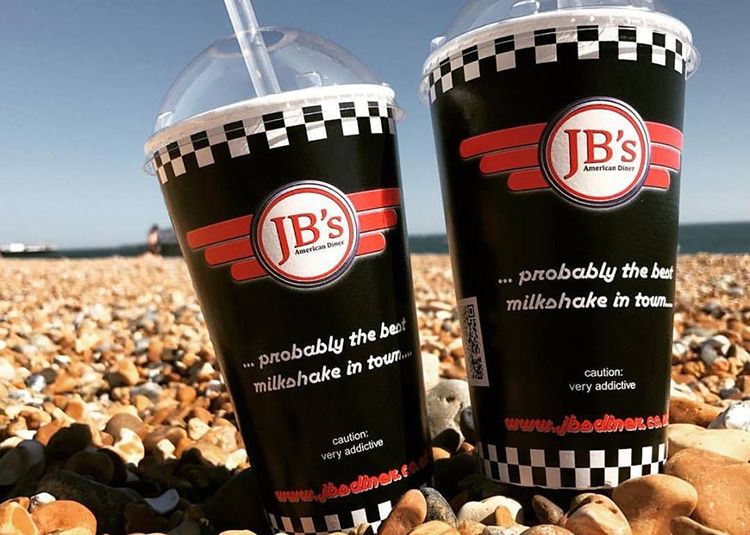 Photo credit: JBS Diner Facebook
Post a Review
Be the first to review.