Seasonal sustainability – Kindling Brighton Experience
With gentle light flickering from an open grill and a low-waste ethos at its heart, there are a few places across Brighton and Hove quite as accommodating as East Street's newest fine food opening, and none more deserving of its name: Kindling.
Nature at work
The 45 cover restaurant's penchant for nature is apparent upon the first footsteps taken through its doors, with ivy plants and bright emerald flora dotted among its hanging shelves. Seats are minimalist, wooden, but comfortable, the seven that line the bar offering ample opportunity to interact with the skilled chefs while they work. Simple yet inviting, the setting perfectly reflects Kindling's dedication to its innate surroundings, the very notion of 'bringing the outside in' is an integral approach to the creation of their menu.

A taste for all seasons
With seasonal sustainability at its core, Kindling's carefully curated menu is ever-changing and makes the most of ingredients as they're available at their best – even if that means rerouting waste from another source. Where today an amuse bouche of crispy fish bones might make delicious use of a byproduct of local fisheries, tomorrow the chefs may be creating something completely new with chaff diverted from Ditchling's Back Yard Coffee Roasters.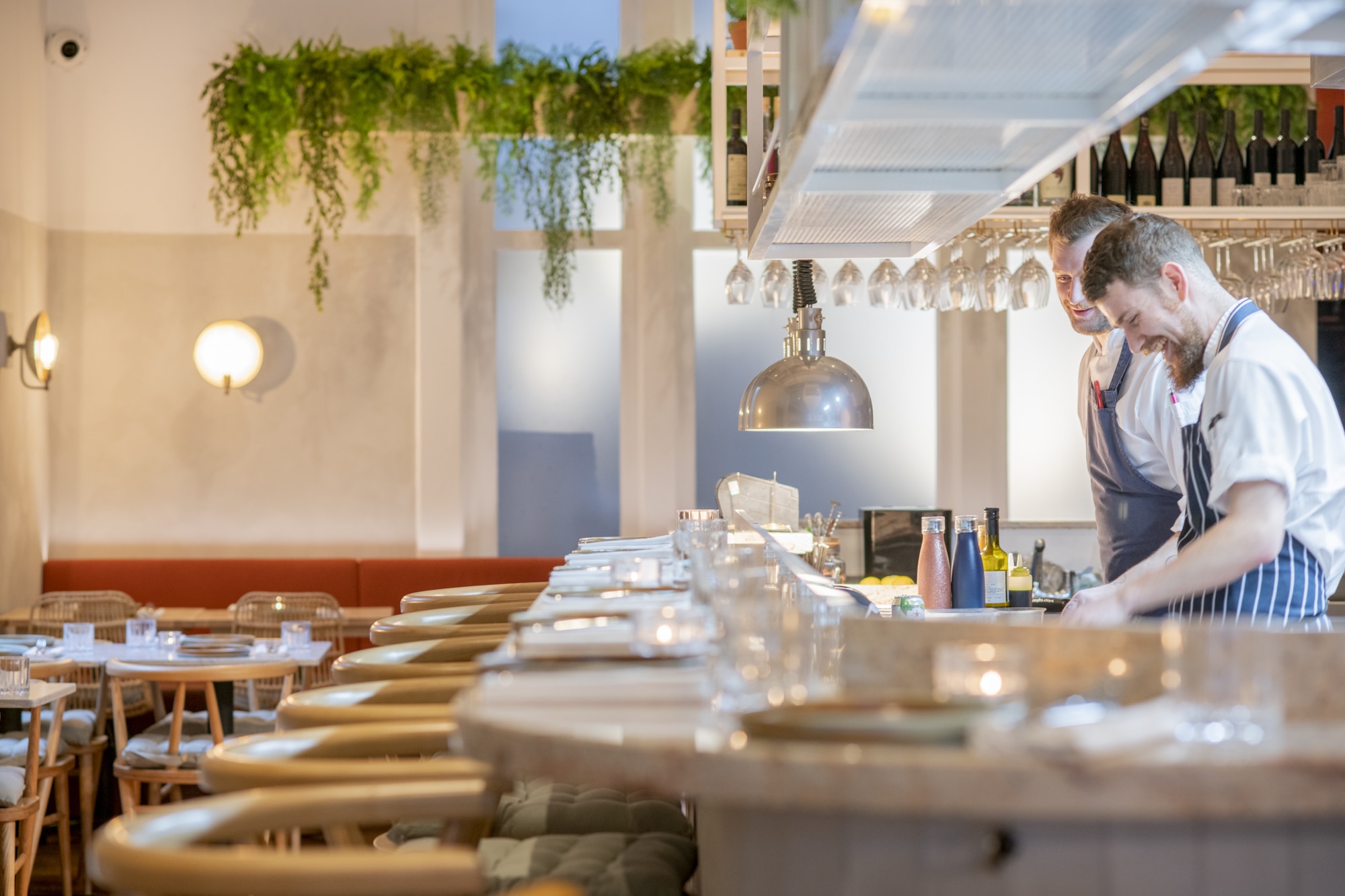 While the restaurant has several handpicked suppliers – its drinks menu, for example, does an excellent job at showcasing Sussex spirits (Blackdown, Seven Sisters) – its kitchen team are also regular foragers in local fields, farms and riverbanks, meaning dishes are all too often served with a story.

A feast for the future
Kindling's menu is accessible as it is diverse, and diners can opt to dine a la carte, with a set tasting selection, or go the full hog with a delectable sharing feast. However, the culmination of flavours presented across its small plates promises an exceptional dining experience regardless of choice.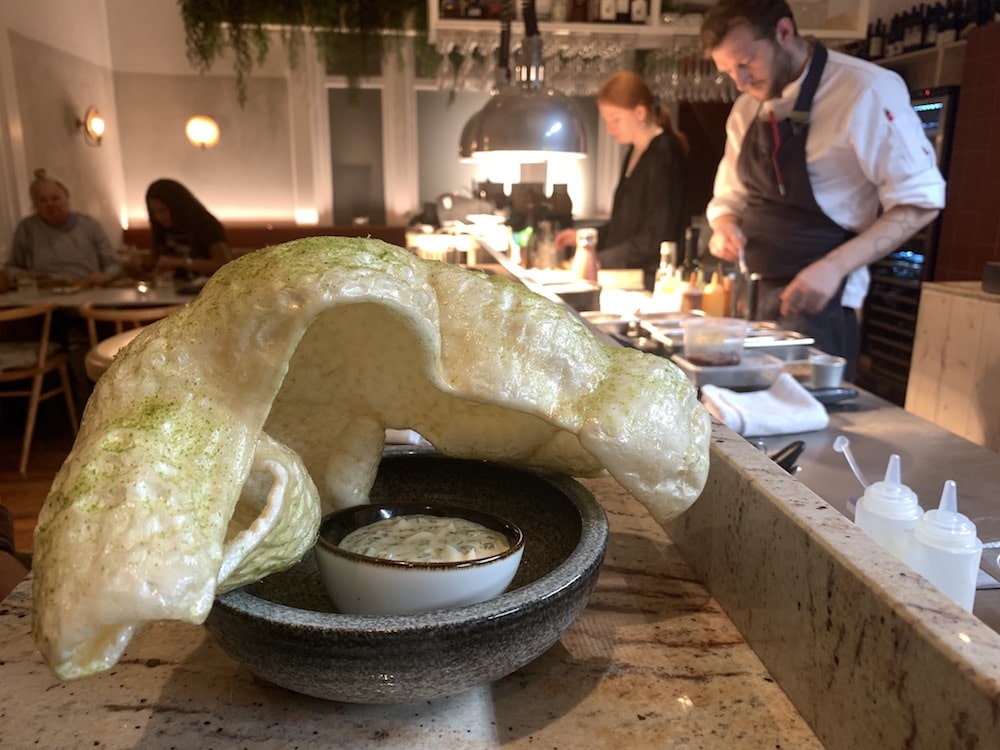 Starters and snacks are perfect for whetting the appetite before the main event, and Kindling delivers in droves. Their crispy pork skin (with leek powder and gribiche) is a revelation; rendered, dehydrated and then deep-fried to create a plate perfect for nibbling on – not dissimilar in function to a prawn cracker, yet with a lot more delicate, finessed flavour. You can watch sous chef Jake prepare this dish in our video here.
Cauliflower cheese croquettes celebrate the best of both elements, their delightfully molten centres enshrouded by a lightly crumbed coating and topped with parmesan; if sharing this dish between two, prepare to squabble over the last croquette.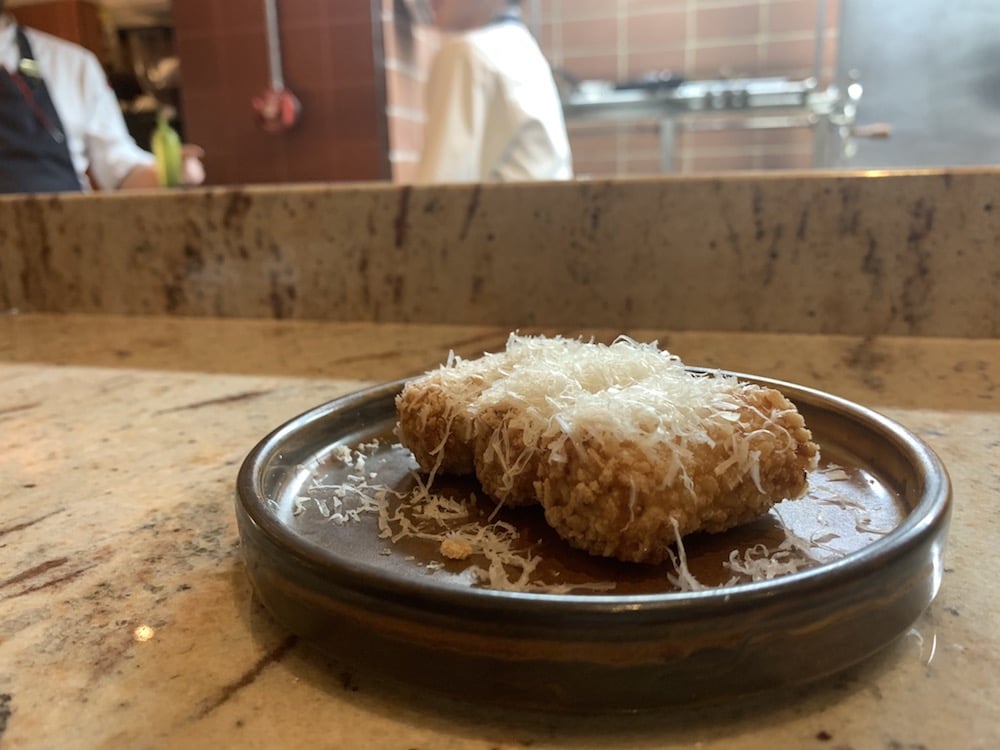 Clever, balanced cooking is the key commonality amongst Kindling's larger dishes, their flavour concentrated – not diluted – through the restaurant's sustainable practises.
A mainstay on the menu (at least for the time being), Kindling champions the humble carrot by serving up a dish that shows off the root vegetable in a trio of contrasting preparations: by pickling it, fermenting it, and creating a smooth, silky carrot jus. Served with star anise and lovage, it's brilliantly bright.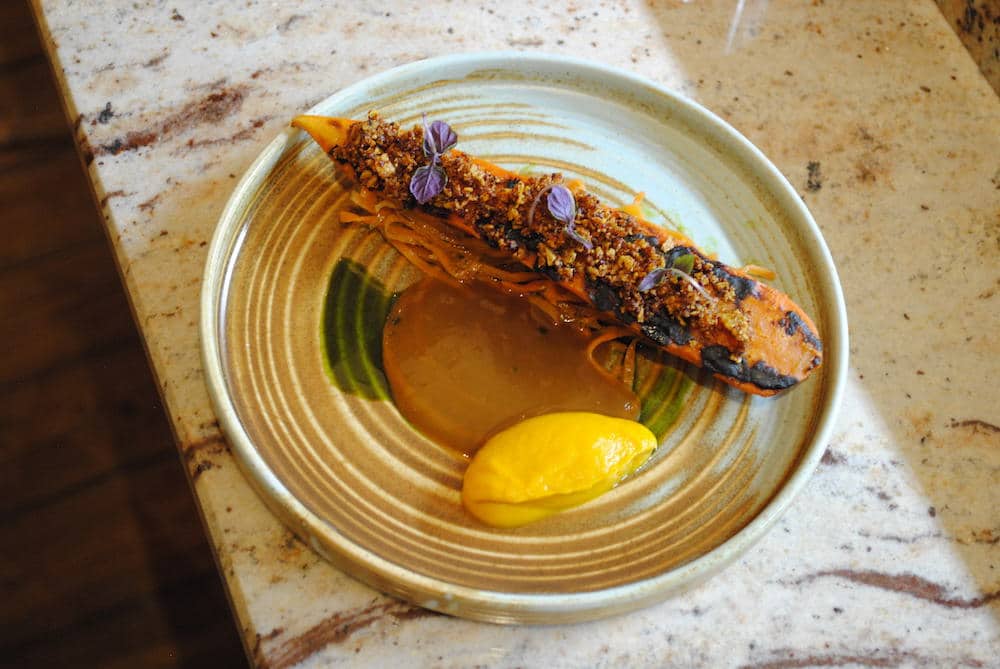 Elsewhere, ember-baked leek, topped with a combination of smoked plaice roe and buckwheat exudes beauty in its simplicity, while a whole mallard (for two to share) is lifted with a light and tangy combination of fermented plum and rainbow chard.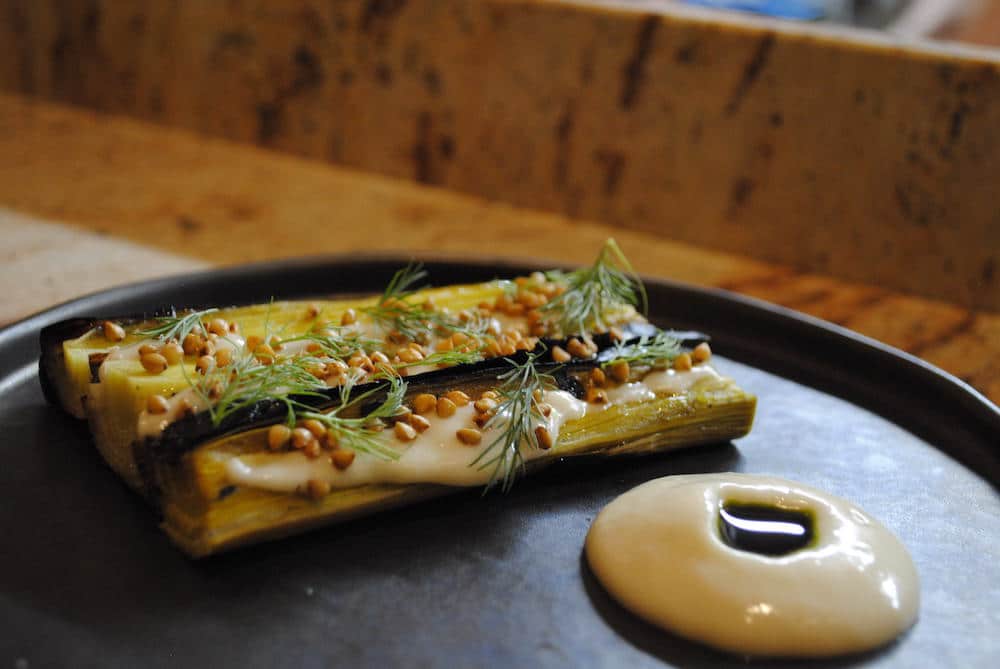 No meal is complete without a sugary treat at its climax, and Kindling has more than enough to offer those with a sweet tooth. Their Pink Glow sorbet, floating in sloe gin homemade within the Kindling family, serves as the ideal palate cleanser while guests deliberate the options of delicate fruit, chocolate or rich, earthy desserts.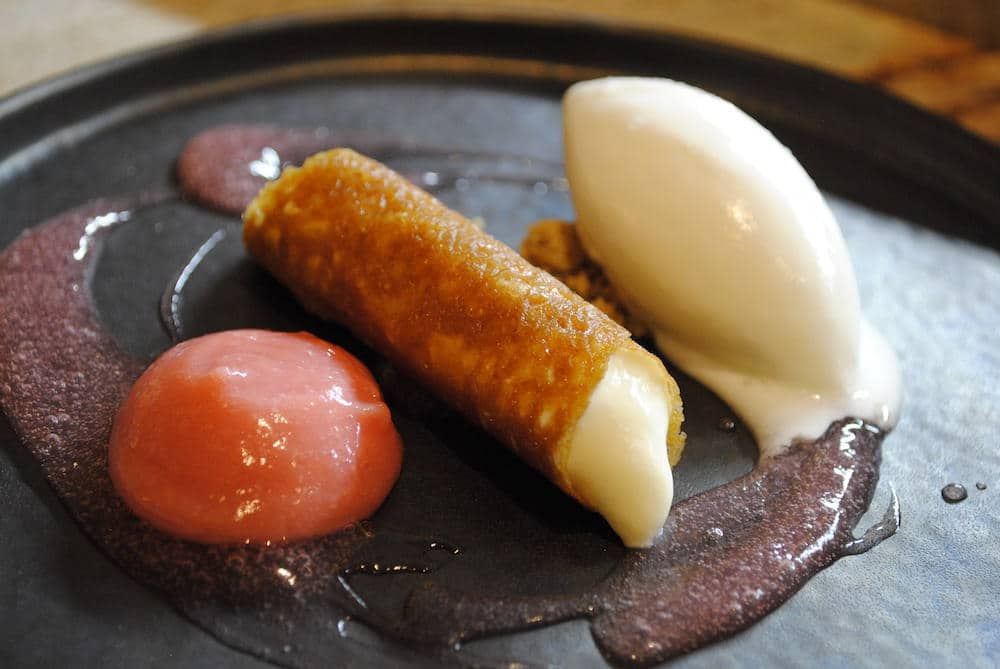 It's impossible to go far wrong here, however, there is a clear favourite: a warm, walnut brown butter cake, complimented with coffee notes and a chaff and greengage ice cream, that melts on the tongue to signal the end of an excellent meal.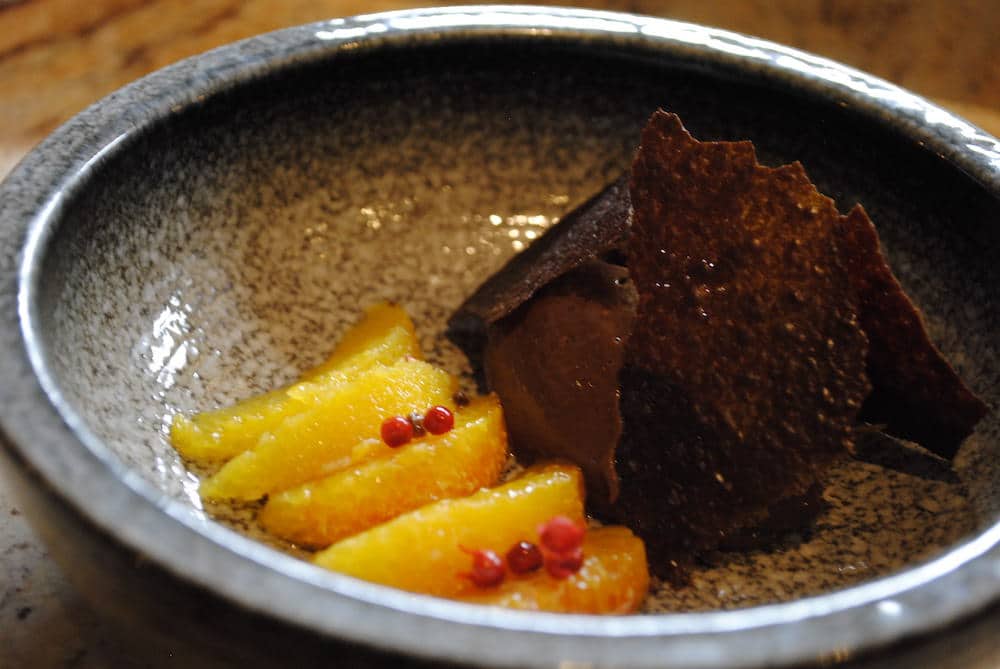 From source to salivation
While owners Jane and Ramin Mostowfi are already seasoned restaurateurs in Brighton (the couple previously enjoyed life at the helm of vegetarian institution Food for Friends), Kindling is a brand-new concept of kindness within the food industry in Brighton, with the guarantee of enticing, surprising and stimulating the tastebuds.
Kindling's land, sea and fire philosophy not only presents but elevates food from its natural source – by eschewing mass-production flavour is heightened and natural habitats remain uninterrupted.
That said, Kindling is so much more than the food it offers: it's a community. A true celebration of local food and knowledge passed along from pasture to palate, Kindling is a fantastic place to retreat to for great dining, good wine, and generous hospitality.
Make a reservation at Kindling.
Want to know more about Kindling Restaurant Brighton?
Find Out More