Prohibition bar is a secret worth protecting
L'Atelier du Vin Brighton opened in February of 2018 as a prohibition-style speakeasy attic space on Kensington Gardens and quickly became a local hotspot as well as receiving acclaim in the local and national press. In early 2019 L'Atelier du Vin relocated to St Georges Place with a larger venue to accommodate its growing drinks menu and fan base, a further L'Atelier du Vin followed in Seven Dials. In 2020 they won the Brighton Restaurant Award for Best Cocktail.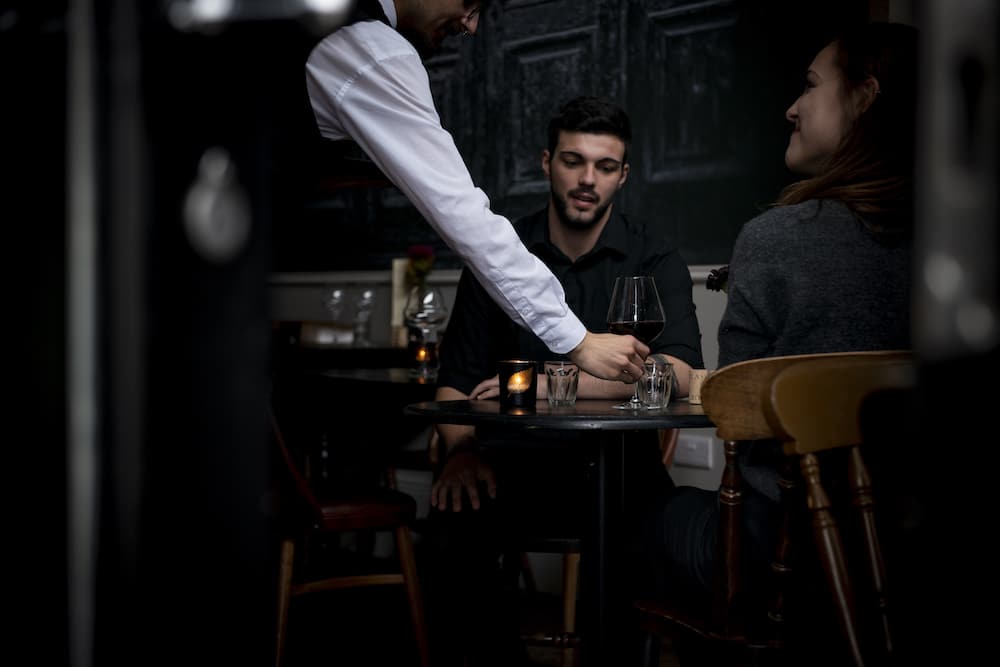 L'Atelier Du Vin translates as an "artist's studio of wine", it is an eclectic and salvaged space, with mismatched furnishings, high ceilings and full-length windows. During the day the bar is light and welcoming whilst in the evening dark curtains close off the outside world low lighting help establish the secret speakeasy charm.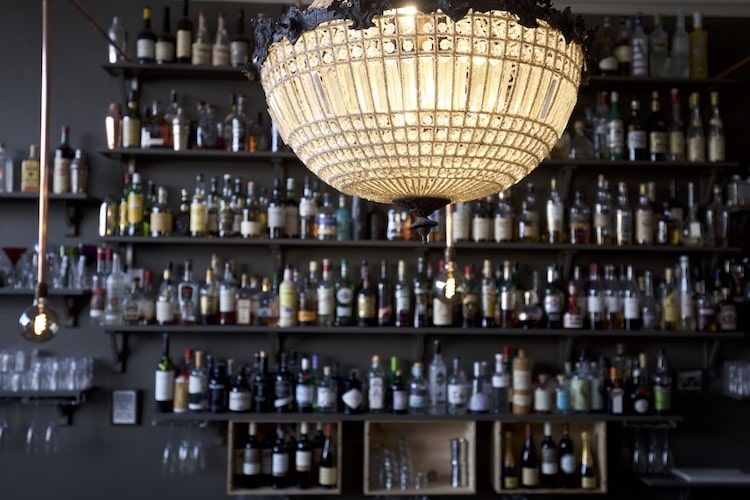 The centrepiece and pride and joy of L'Atelier's co-owners, Steve and Dimitri, is the bar which they built by hand. Constructed of draws and covered with 2 pence pieces. Stools at the bar allow visitors to experience the lost art of bartending up close. The new L'Atelier also has a mezzanine level which can be hired for parties of up to fifteen and is available for private wine tastings.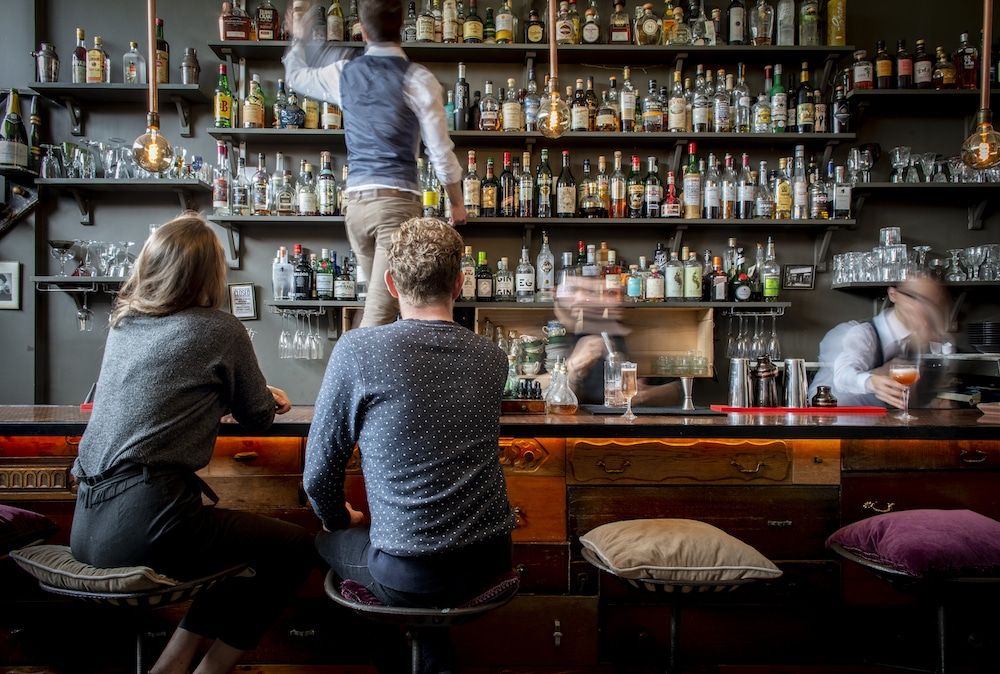 Exceptional wine available by the glass
L'Atelier Du Vin boasts the most extensive drinks menu in Brighton, with over 700 wines, 200 champagnes and 300 spirits available. The price range is broad to suit all budgets, with glasses of wine starting from £4, through to distinct vintages in their hundreds. The emphasis on the venue is to make wine accessible and remove the mystique, with sommelier Stefano Angeloni on hand to take you on a journey of discovery.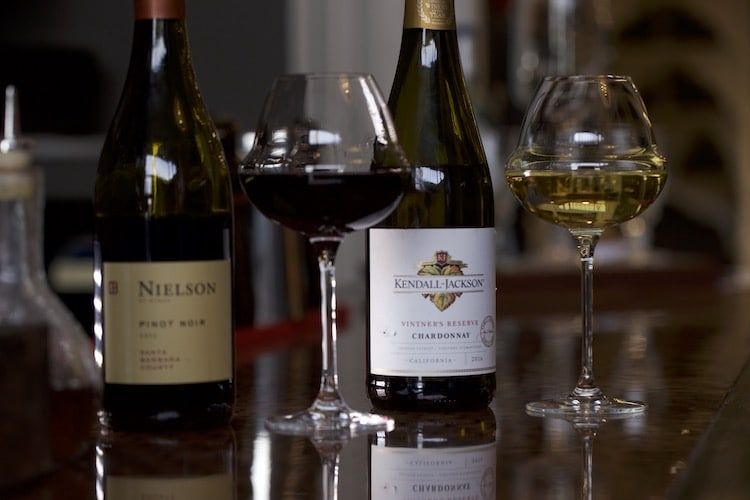 Steve and Dimitri's mentor, Gerard Basset (OBE) provides a changing wine selection of six great wines, of which around half are usually available by the glass. By using Coravin technology, L'Atelier Du Vin are able to offer exceptional wines by the glass; wines that would normally only be available by the bottle and out of the budget for most.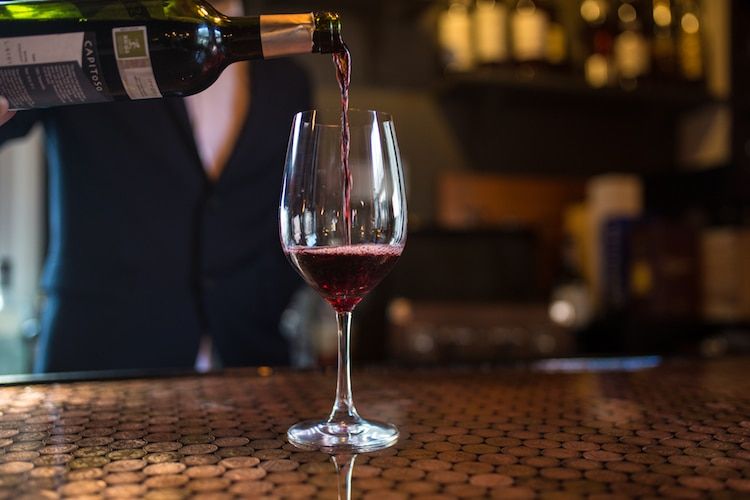 Vintage Spirits and Classic cocktails
The concept of L'Atelier Du Vin Brighton was two years in the planning, during this time a hunt for classic style and taste has been pursued with unwavering commitment. Spirits available include a 1950's Gordon's Gin, with a distinct 'flavour', and at 47% proof, exceptional strength. These vintage spirits are available to buy by the bottle and 'lock' behind the bar, so you can return at any time, take up your favourite seat and order your bottle or preferred cocktail using your own spirit.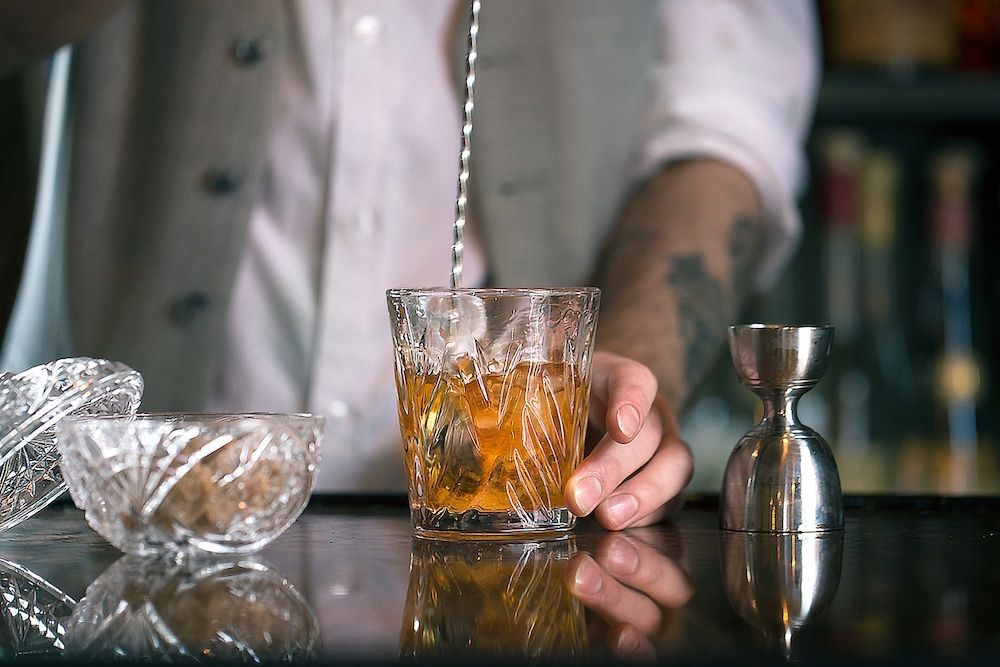 The cocktail menu is classically inspired and organized chronologically for the cocktail's invention. These are truly authentic cocktails stripped back to their original inspiration and flavour. Prefer the modern twist? No problem, the expert mixologists can make to requirements, L'Atelier Du Vin Brighton is about enjoyment, not snobbery.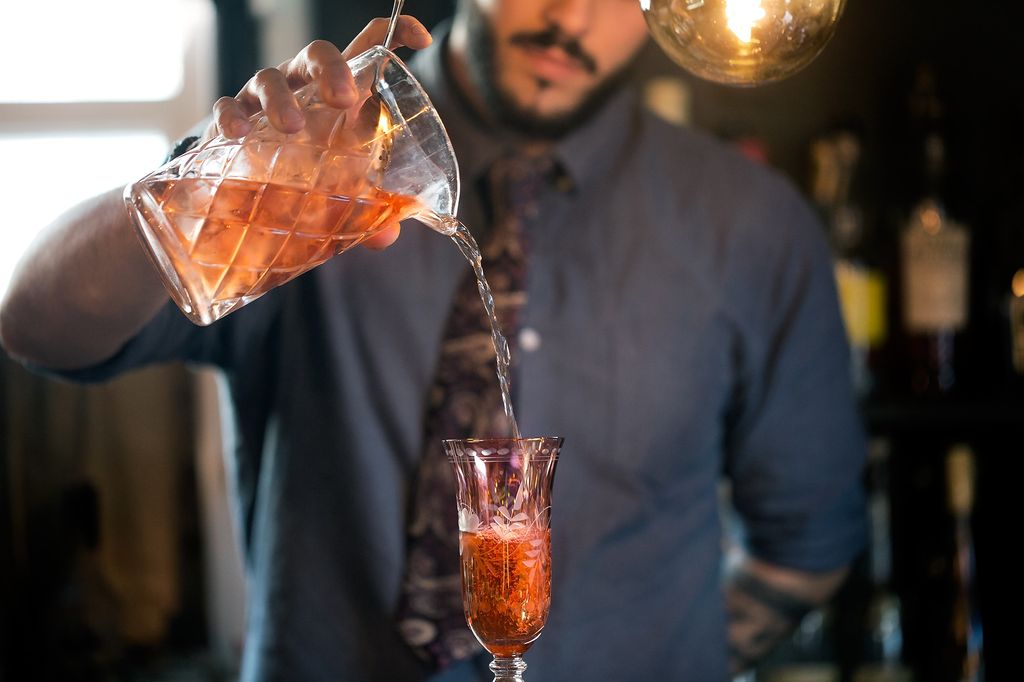 A small but elegantly paired menu
The focus of L'Atelier Du Vin Brighton is on the drinks but the food is not an afterthought. Phil Bartley of The Great British Charcuterie provides a simple menu of dishes such as Boeuf Bourguignon, which is available from lunchtime daily and often as part of a set offer including a glass of wine. Charcuterie platters are also available.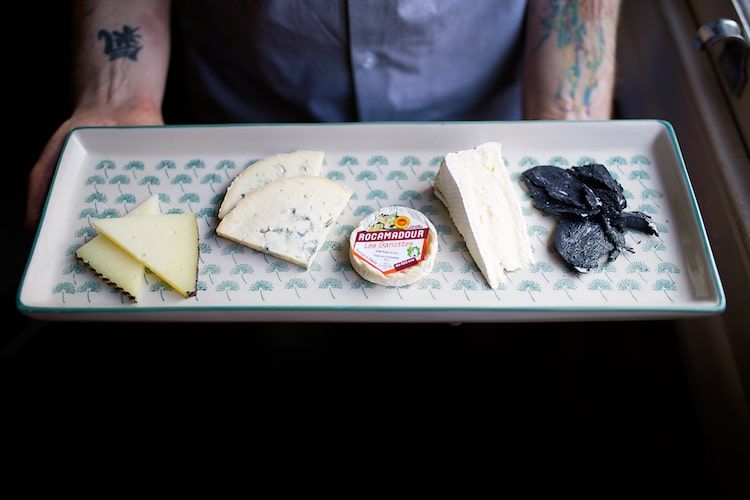 L'Atelier du Vin Brighton has street side seating for sipping prohibition strength cocktails out in the open. After the success of the sun terrace at the previous venue, plans are in place to introduce a second terrace, accessed via the mezzanine level. The sun terrace will be available for cocktails and champaign only and will see the famous igloo return in cooler months for all weather epicureans.