Lavash restaurant in Brighton is located at 60 North Street towards the bustling top end of the city centre. It's not far from the clocktower, Churchill Square, North Laine and Lanes and midway between the train station and beach. Lavash is a jewel hidden in the city centre.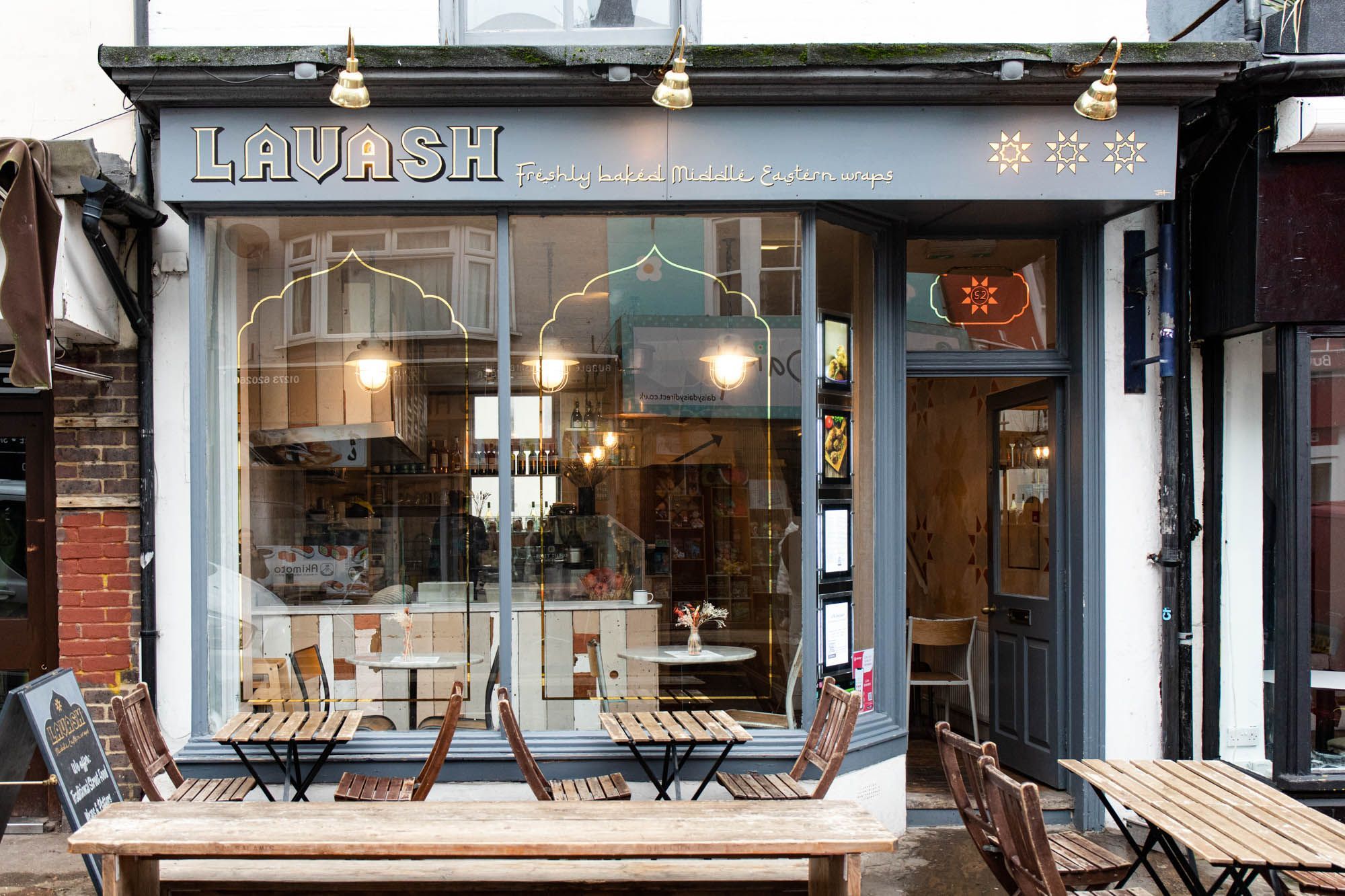 Lavash Brighton is a family-owned restaurant serving authentic and modern Middle Eastern street food. The restaurant opened in the spring of 2022 and is the second in the Lavash family with Lavash Cafe being a popular destination for hungry and weary shoppers in the North Laine.
Inside Lavash restaurant
The restaurant is arranged over two floors. On entering you're greeted by the open kitchen, with a tandoor and grill, where you can watch as your meals are freshly prepared.
Upstairs there's a rustic and light dining space that benefits from a conservatory roof at the rear and large windows looking down onto the high street at the front. It feels like a real sanctuary from the outside world especially at the front with its brass tray tables and cushioned benches.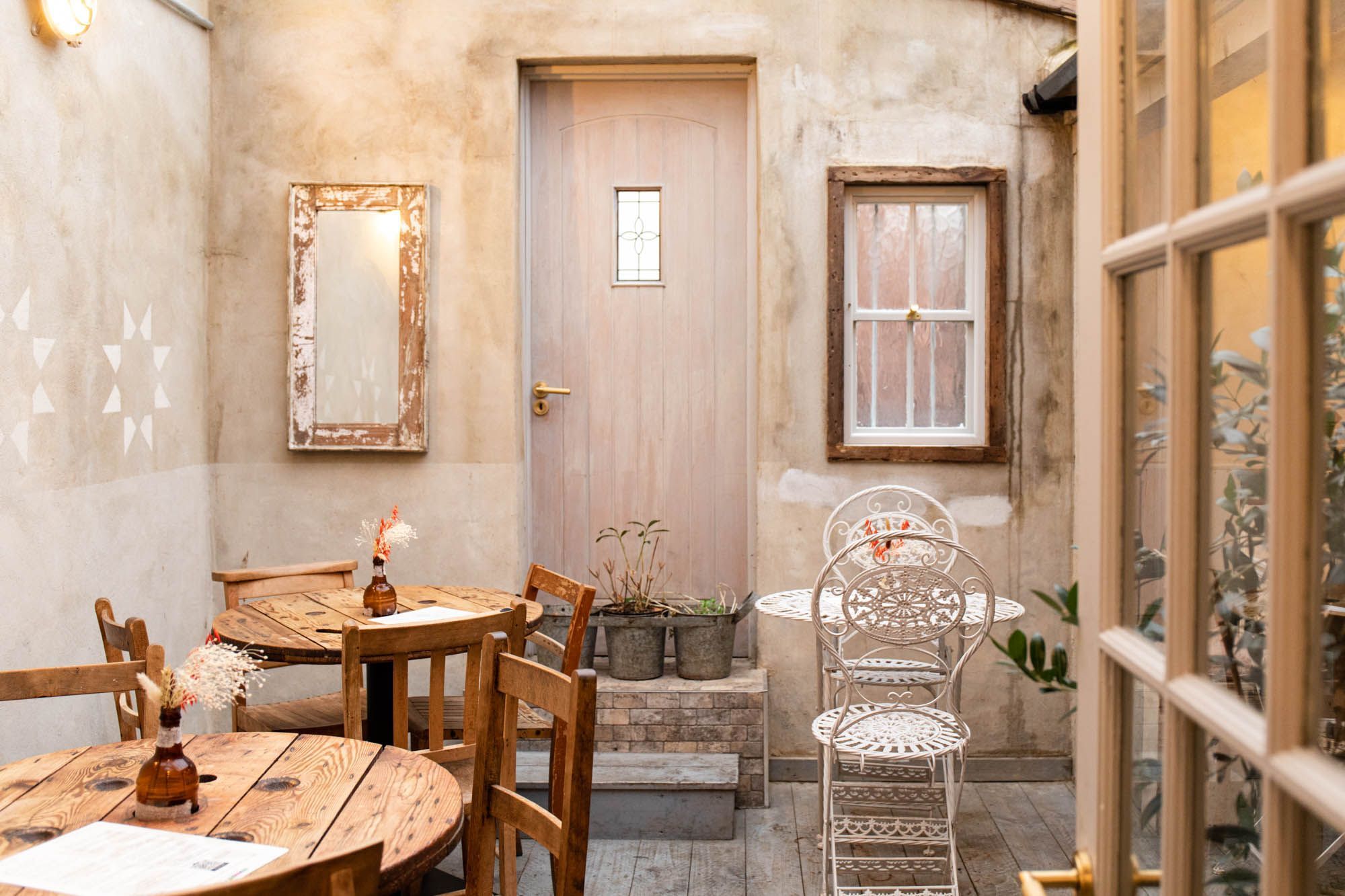 In the evening the restaurant becomes a beautiful and romantic restaurant in the city centre. The lighting dims and candles twinkle among the displays of engraved brass teapots, trays and Turkish coffee pots that line the walls.
Dining at Lavash restaurant Brighton
For a Brighton lunch, you can grab and go or dine in with their selection of meat, vegetarian and vegan wraps and healthy flavoursome platters and bowls.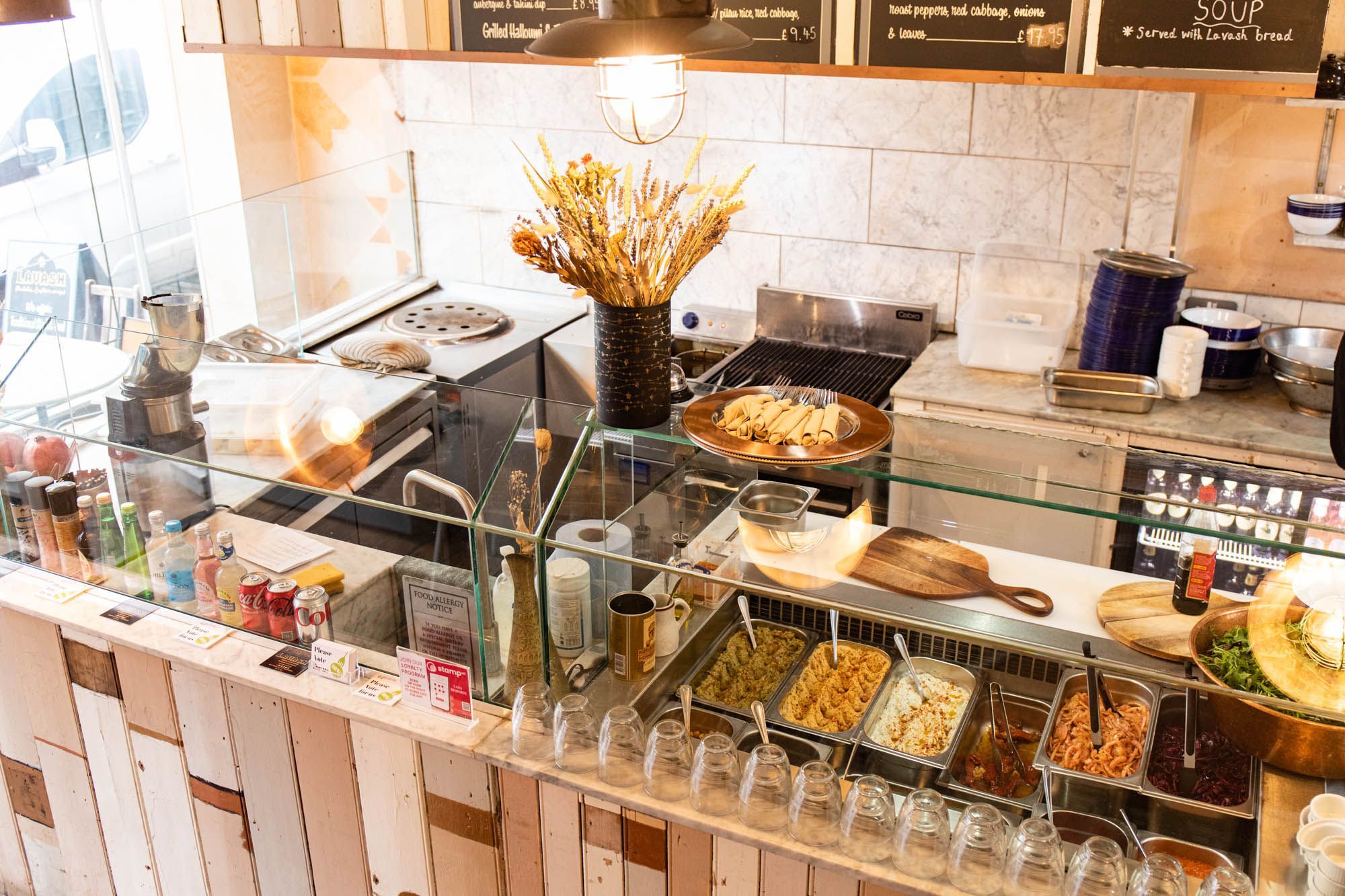 Discover what Lauren our Restaurants Brighton blogger thought about her Middle Eastern restaurant experience in Brighton.
Lavash is family and dog friendly, with dogs being allowed on the second floor. Dinner is served from 5pm, making it a convenient stop for the family after a day shopping in town. In the evening Lavash is great for date nights. Mezze dining and sharing platters are perfect for romantic nights as well as groups of friends where communal food is the embodiment of friendship.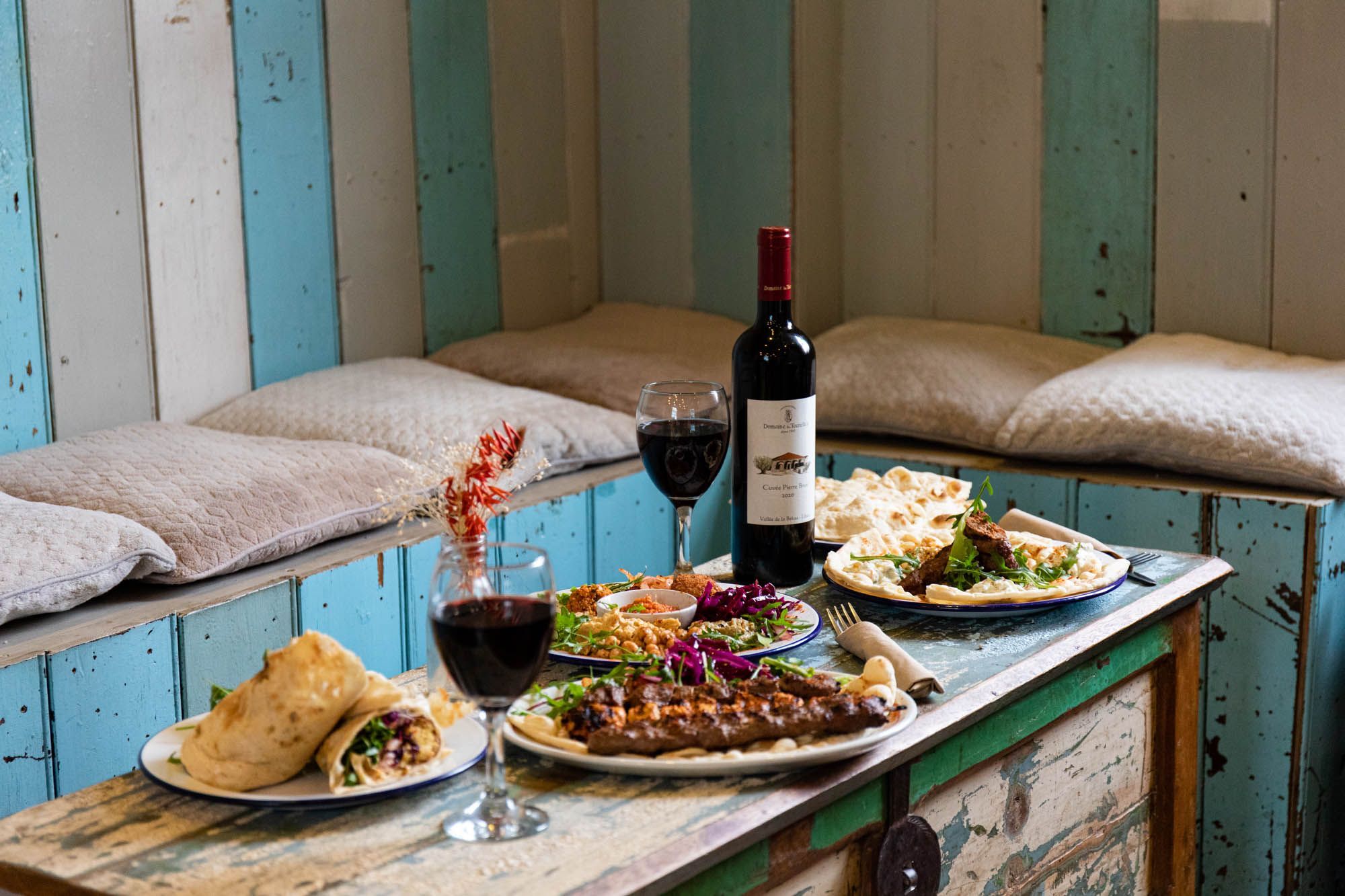 Lavash is fully licensed with a modest selection of quality wines and beers.
Local, fresh and accommodating.
Lavash Brighton is the name of a type of tandoor bread, which is freshly made to order in the restaurant. It's a bubbly chewy flatbread, perfect for scooping up delicious hummus, baba ganoush and tender slithers of lamb kebab.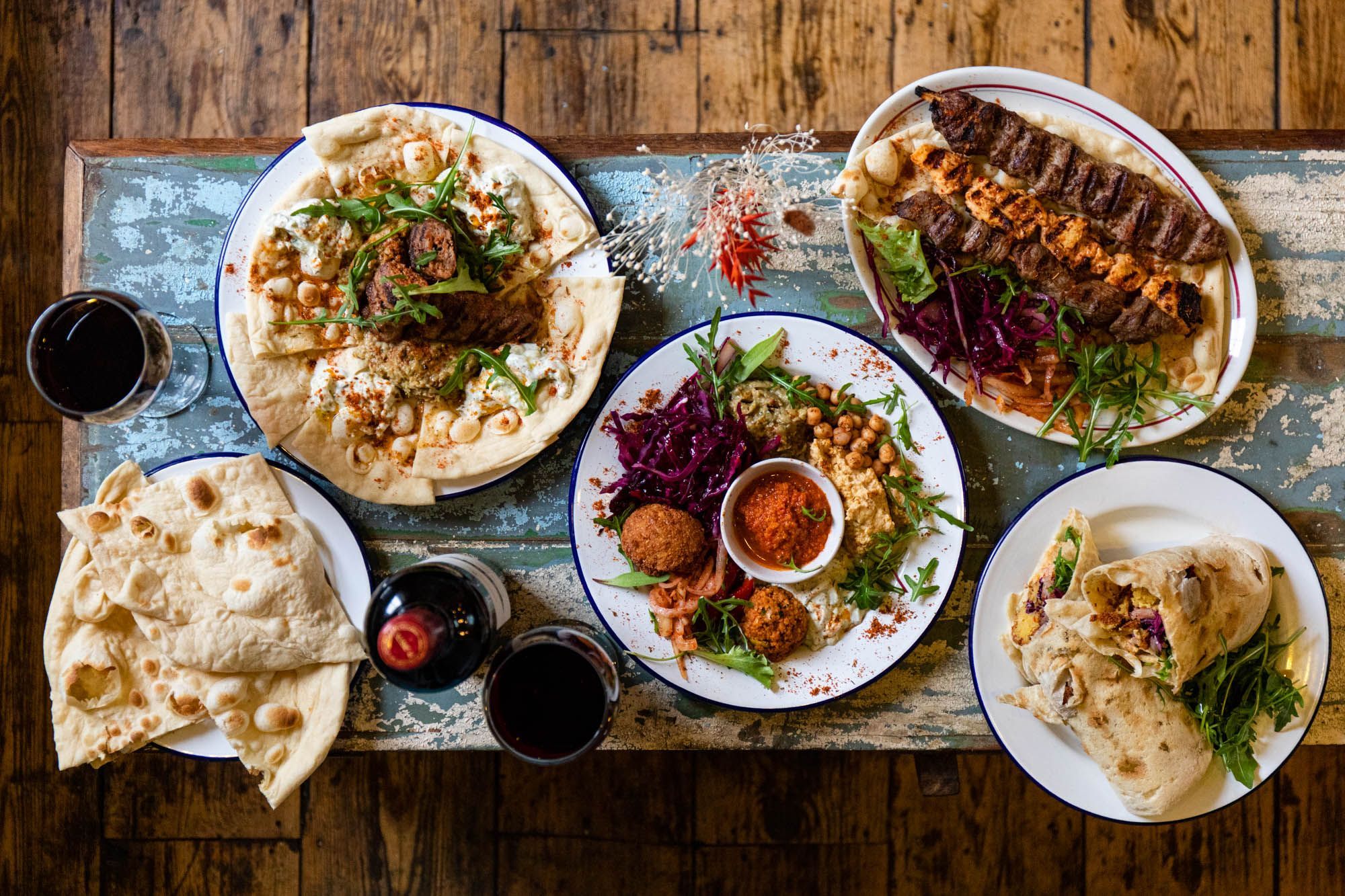 At Lavash it's not just the flat breads that are made fresh and in-house. Everything is prepared in their kitchen for authentic and fresh flavour. While the food is Middle Eastern Lavash are keen to utilise the abundance of quality local produce.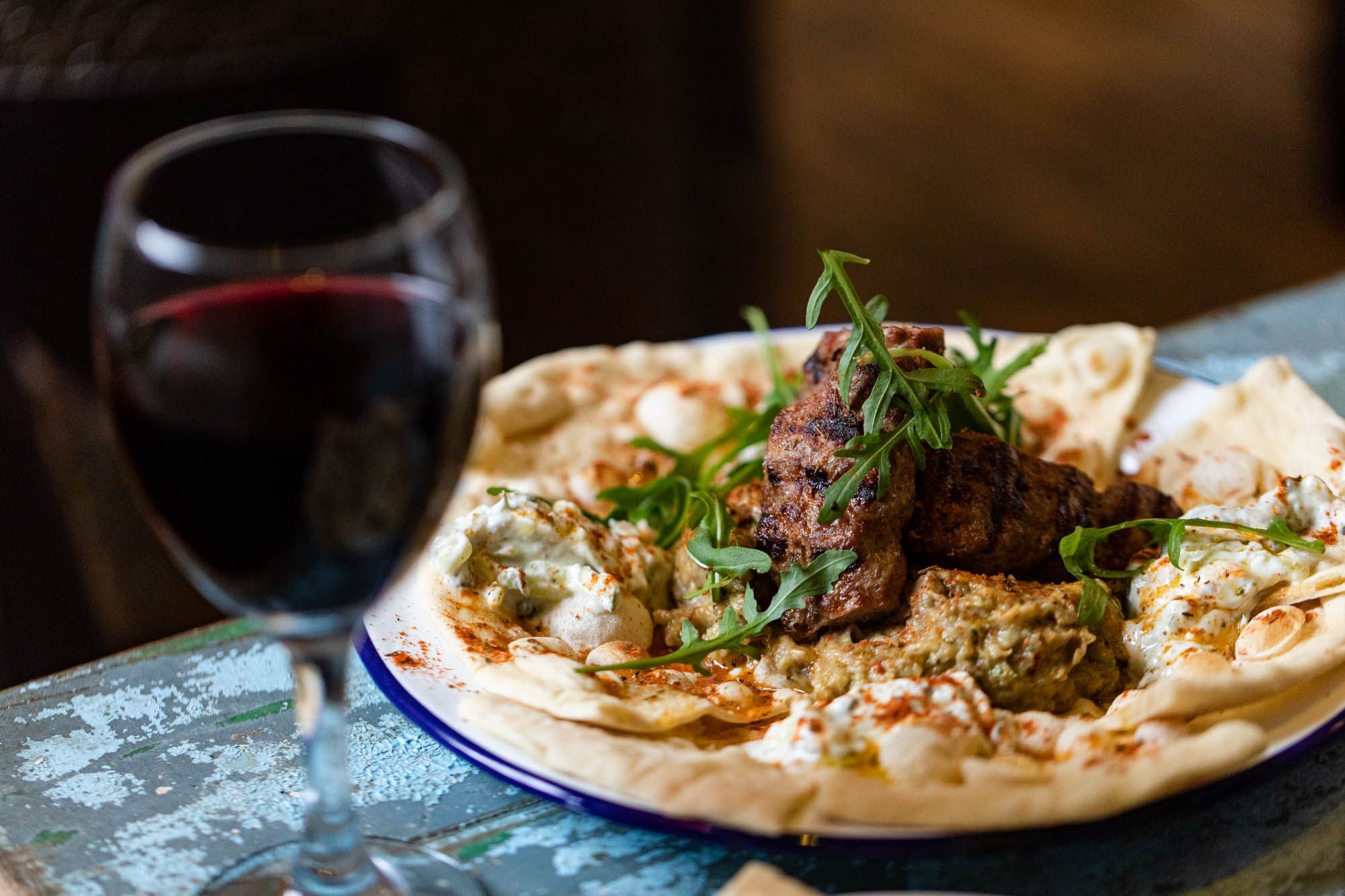 Lavash Brighton is also extremely accessible menu-wise, with extensive vegan and vegetarian options – there's an excellent falafel and spicy lentil kofta, both of which can be enjoyed in the vegan mezze dish. The entire menu is gluten-free except for the flatbread.
Private dining at Lavash Brighton
The second floor of Lavash is available for private dining in Brighton, with additional conservatory space available in the North Laine cafe. Part or all of either venue is available for hire. Lavash Brighton also provides catering for parties and functions. You can fill out an enquiry form here.