Mange Tout Brighton – French Bistro
Mange Tout Brighton is an independent bistro in the heart of Brighton, just on Trafalgar Street in the bustling North Laine area. In 2020 they won the Brighton Restaurant Award for Best Brunch, a testament to their commitment to quality fresh ingredients, relaxed social vibes and their outstanding French brunch.
Being a few minutes walk away from Brighton train station, this makes it a good stop when you arrive to visit for the day. Mange Tout Brighton is open for breakfast and lunch in the week, then dinner is served on Thursday, Friday and Saturday.
Honest ingredients at Mange Tout Brighton
The food is simple, real cooking, with quality, sustainable ingredients. Brunch is a buzz word in social dining and Mange Tout serve theirs all the way until 3pm. For breakfast, you can choose from simple items such as an artisan croissant and coffee, fresh squeezed juices and seasonal fruit kefir.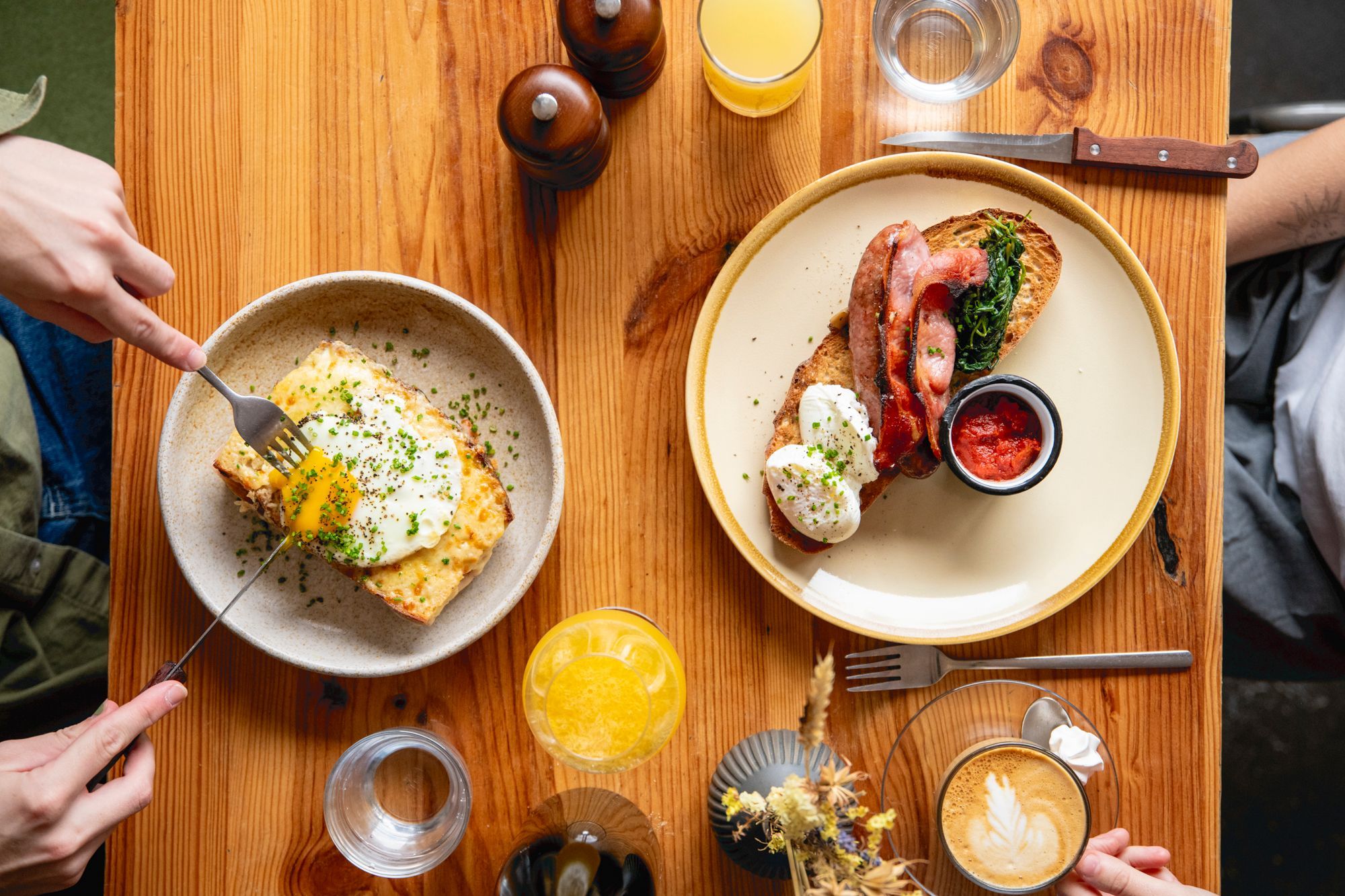 For a more luxurious start there's French brunch dishes like the full Mange Tout breakfast featuring Toulouse sausage, tomato compote, organic eggs, Sussex bacon as well as a good selection of vegetarian and vegan options.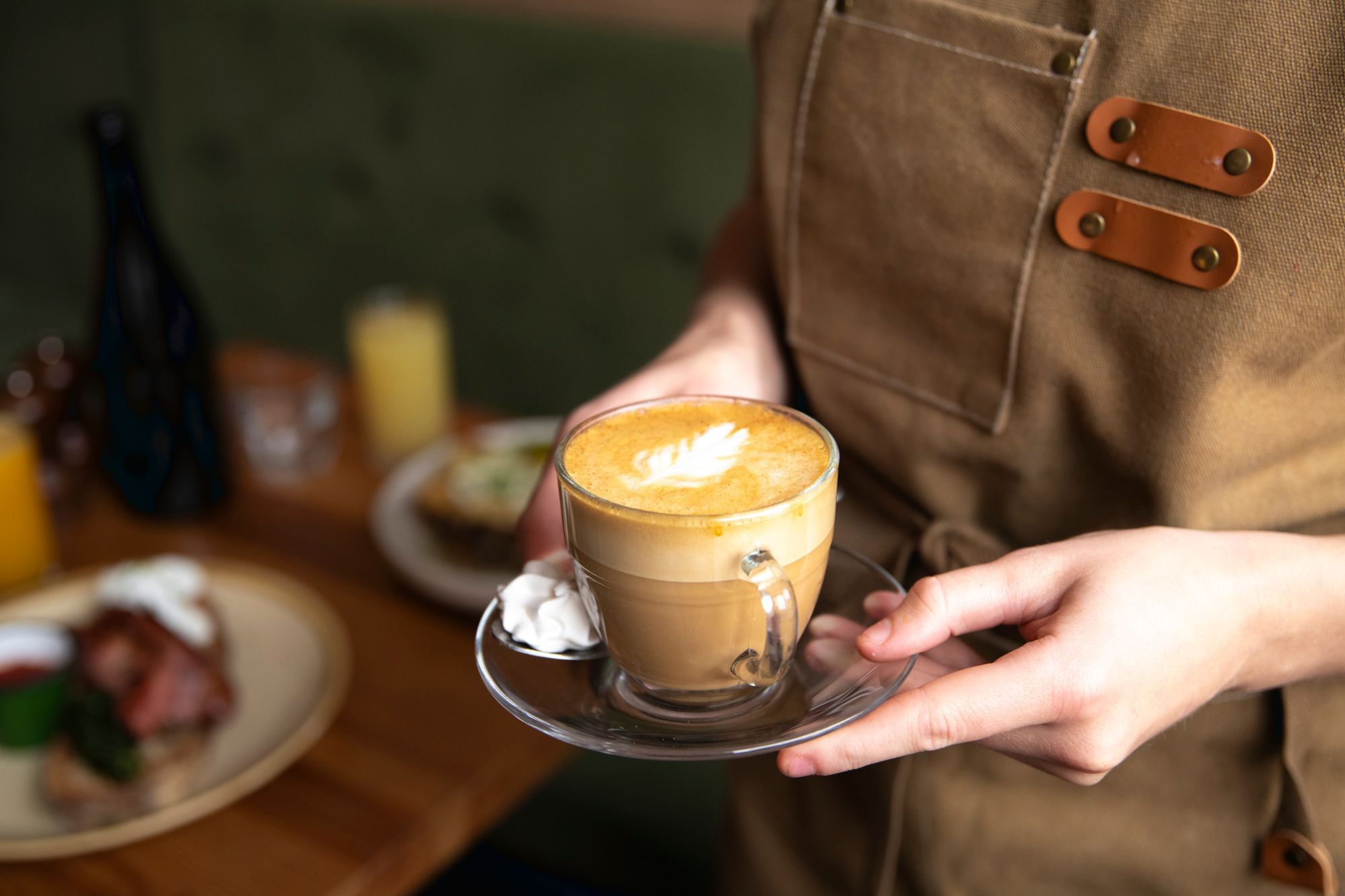 Mange Tout Brighton lunch starts at noon with classic French dishes on the menu these change daily and can be found on their specials board in the restaurant.
Low intervention wines for authentic flavour
Authentic ingredients and sustainability are at the heart of the wine menu too where low intervention vinification methods and organic agriculture produces an authentic drop, full of taste, reflecting the wine's origin and variety.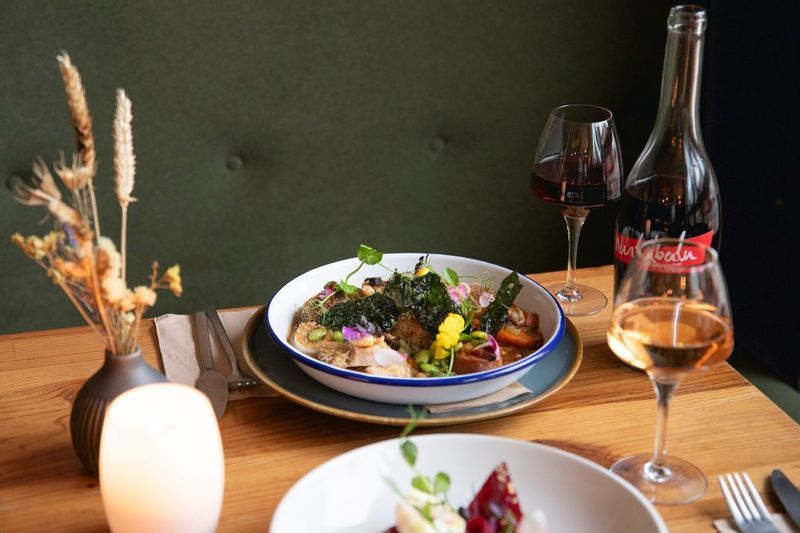 A relaxed venue for brunch through to dinner
Mange Tout Brighton has a relaxed, chic feel with plenty of exposed wood, miss matched chairs and industrial flooring off set against a far more sophisticated tableware. There's street-side seating where you can enjoy your coffee outside, or on a warm evening dine European style with a glass of wine. Please note opening times are when the kitchen serves until and they do open a little later to allow for last diners.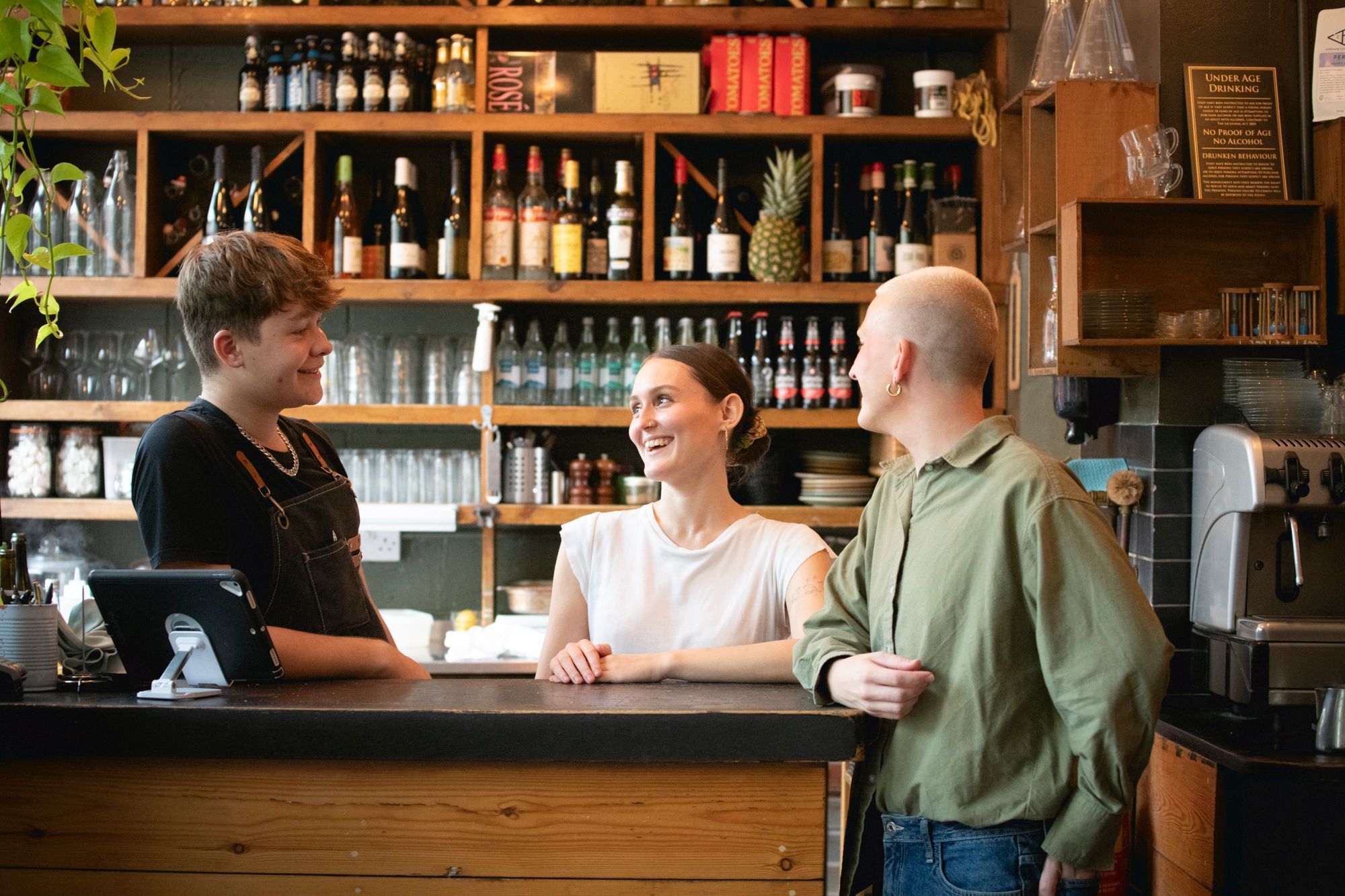 Mange Tout Brighton is also dog friendly, so if you're ever mooching about with your pooch, Mange Tout are always welcoming.