Moshimo Brighton
When it comes to sushi in Brighton there is only one real option for many of the city's residents. Moshimo Brighton is the premier sushi and Japanese restaurant, and one of the city's most popular eating destinations located in the Brighton Lanes.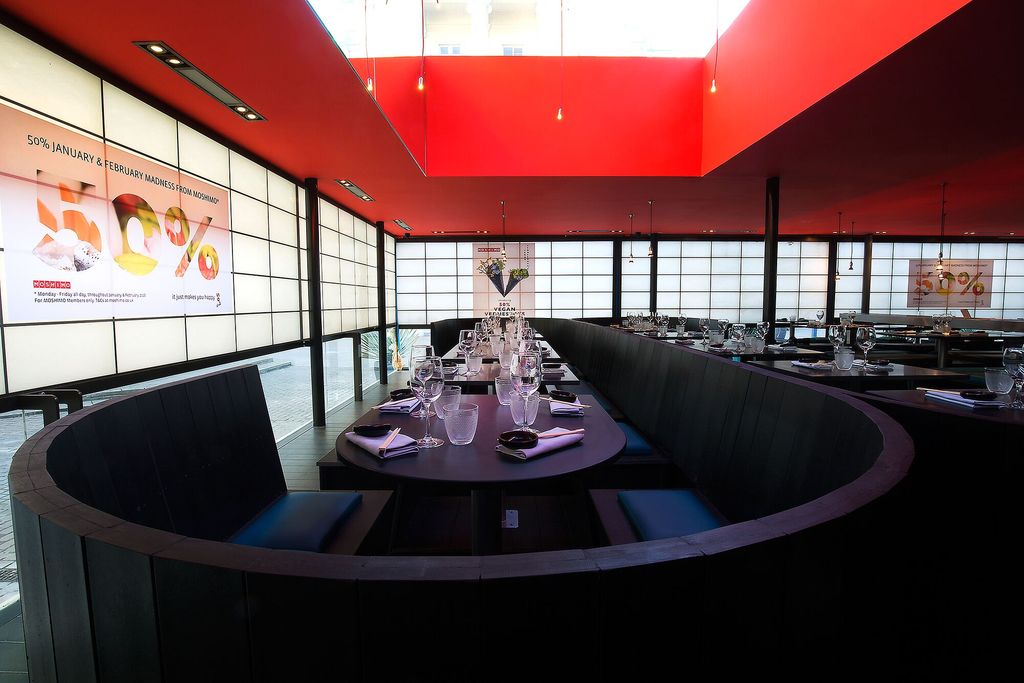 From the eye-catching architecture to the sensational sushi dishes, eating at Moshimo is an immersive experience that offers an authentic taste of traditional Japanese cuisine with a modern twist. Underpinning everything is an ethos of serving only the freshest fish and seasonal ingredients available, prepared on site with skill, and a passion for creating elegant dishes that are bold in their simplicity.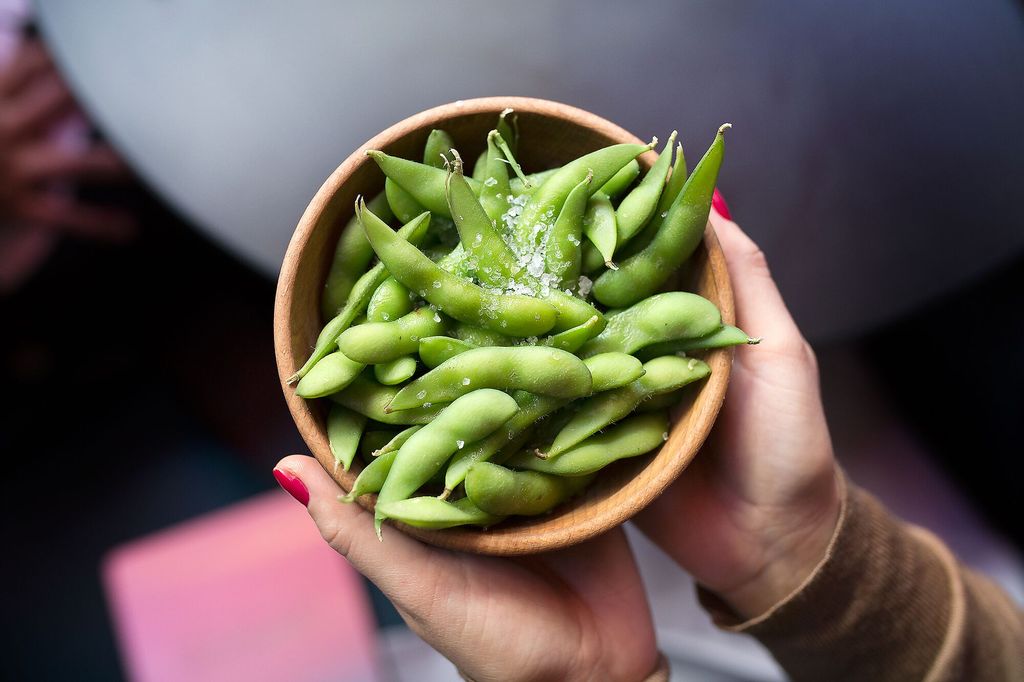 With the full Moshimo Brighton menu online, you've got more than 100 dishes to choose from (including lots of plant-based options). Their most popular dishes are chicken katsu, sushi platters, poke and pork ribs in sticky soy. They also offer sushi party platters, with a big selection for a family feast. And rest assured that all meat and fish are sourced using the highest possible ethical standards, which includes free-range chicken and the most sustainable farmed salmon in the UK.
Fish Love – putting sustainability in the spotlight
When it comes to sustainability there are few restaurants that can claim to have had such a global effect than Moshimo. Ticking all the usual boxes was not enough for the team, and through their "Fish Love" campaign they have highlighted the dangers of over fishing at a European level. 
Moshimo's efforts have not gone unnoticed in Brighton with the public voting Moshimo Brighton's most Sustainable Restaurant in the 2019 and 2020 Brighton Restaurant Awards.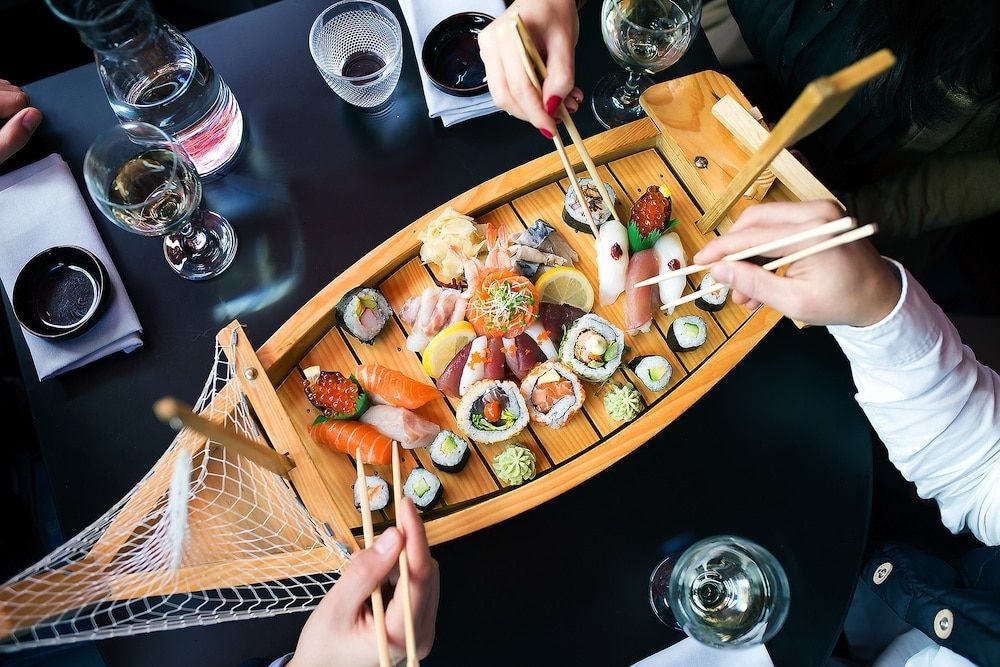 Started in 2009, the campaign has regularly hit the headlines through its revealing images of celebrities holding fish and seafood. Big stars such as Helena Bonham-Carter, Ben Kingsley, Gillian Anderson and Dame Judi Dench have been featured, all to raise awareness of destructive fishing practises.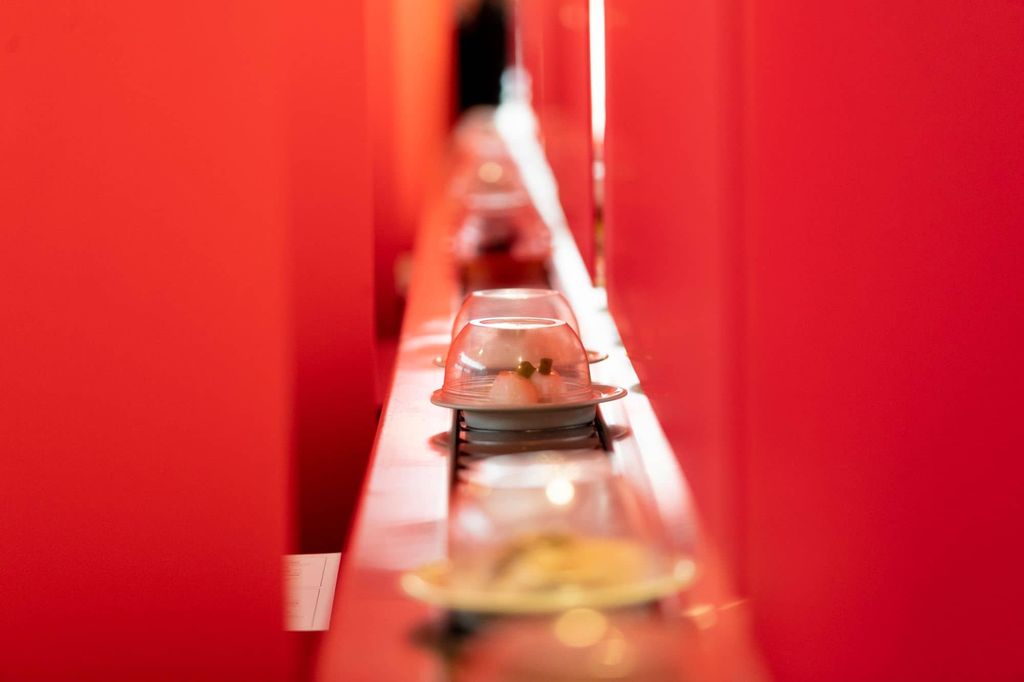 The campaign has been credited by campaigners for having turned the spotlight onto politicians to act to save dwindling fish stocks. The image of Helena Bonham-Carter helped convince the UK Government to create the largest marine protected zone in the world, and the images were exhibited at the European Commission to celebrate the success of policy changes it helped to introduce. If you haven't seen the images go to fishlove.co.uk.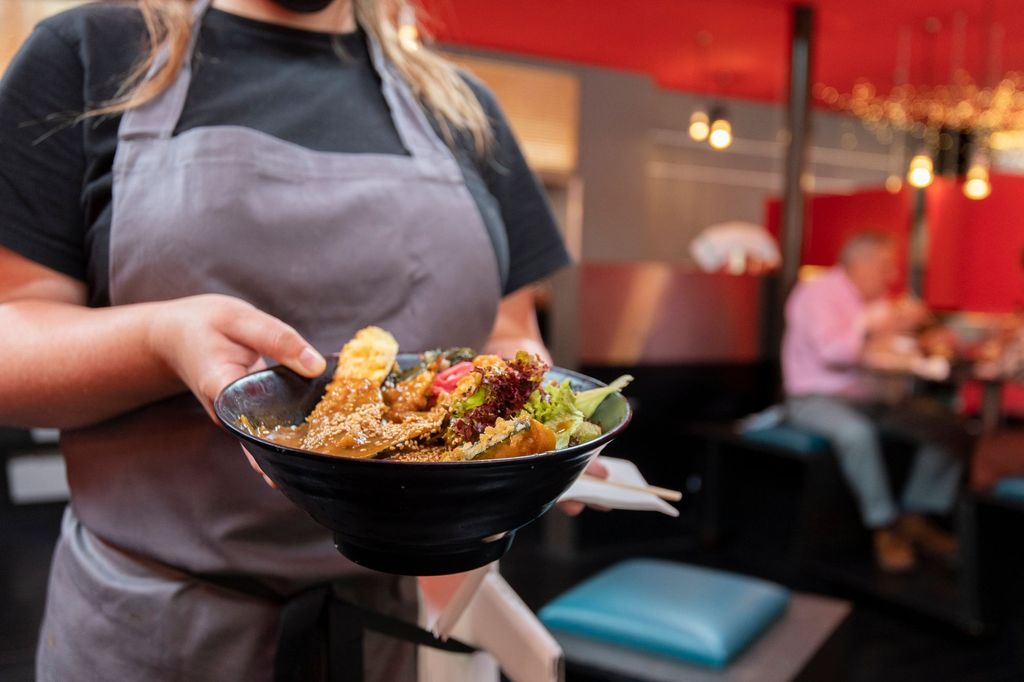 Moshimo Brighton – Award winning and innovative
The award winning Opticon building that houses Moshimo Brighton was designed to resemble a floating lantern. With sliding walls that resemble Japanese shoji paper walls that bring the outside in during the summer months, and a Hiroba deck area outside there is much to admire about the venue. Not content with what they have already achieved, the plans for a new "Skylight" restaurant have been approved.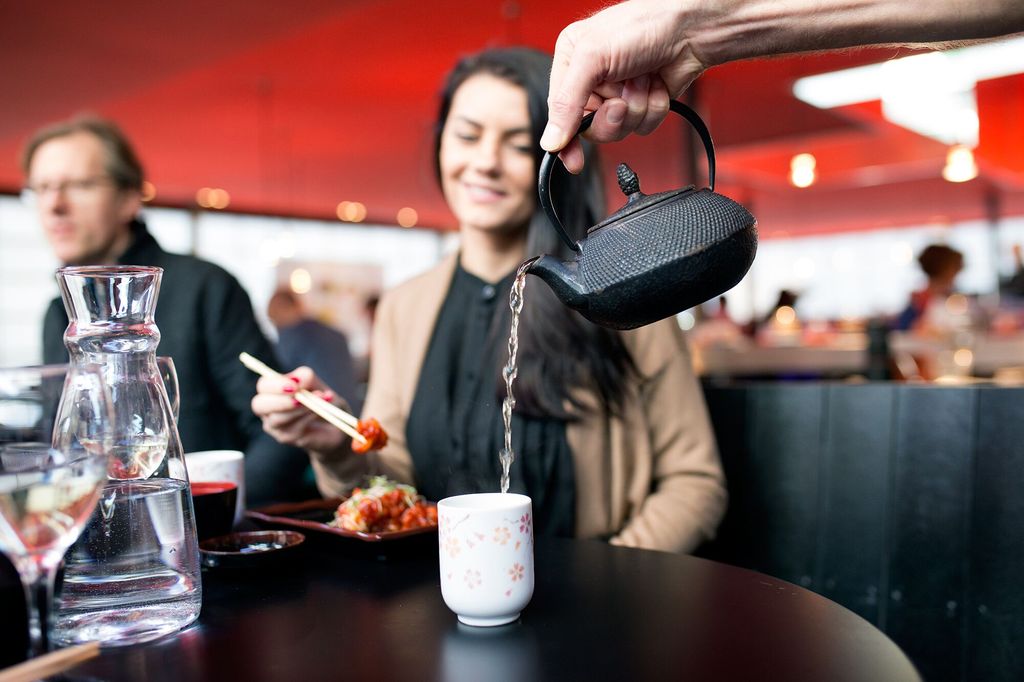 The 150-cover restaurant will be suspended high above the existing building in Bartholemew Square. Promising to be unlike anything else in the city, it will offer panoramic views of the city for diners and appear as a lantern in the sky to passers-by. The new restaurant will be a different prospect to the original and serve a range of Asian dishes such as Yakitori, ceviche and other modern Japanese cuisine.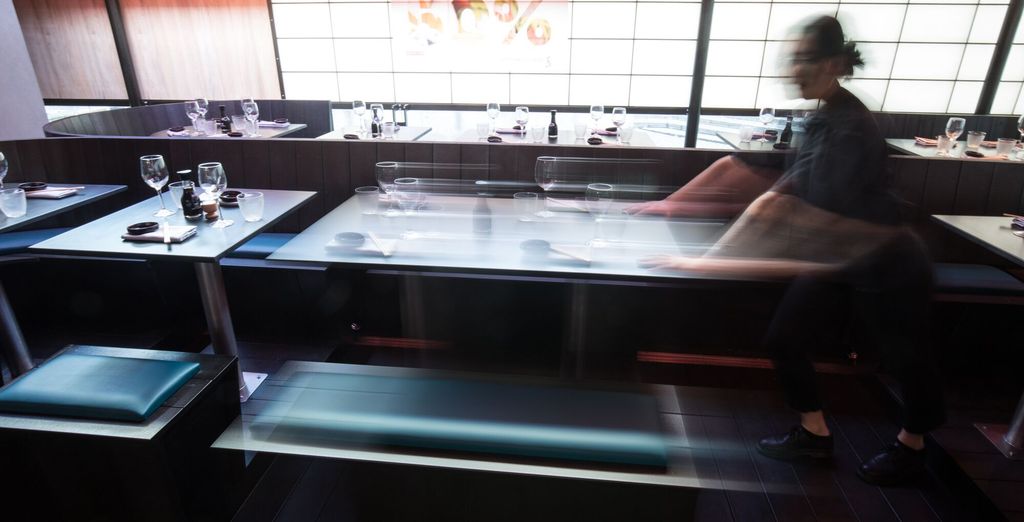 Come and enjoy Moshimo, a Brighton favourite
Moshimo Brighton is a firm fixture of the Brighton dining scene, with many loyal fans who visit the restaurant on a regular basis. This loyalty is rewarded through the Moshimo Membership scheme. An annual membership costs just £20 and for that you will be entitled to 50% off your bill on Monday and Tuesday, specific discounts on other days, 50% off throughout January and February and best of your membership goes to support the Fish Love campaign. It is no surprise that Moshimo has been taken into the hearts of Brighton residents and visitors alike, why not try for yourself and fall in love with this Brighton favourite.
Please note the hot kitchen may close 30 minutes before closing if you're arriving late please phone ahead to check!