Paris Wine Bar (it's Hove, actually)
Paris Wine Bar opened its doors in Hove in 2011. Since then it has developed a loyal base of regulars who enjoy the extensive wine list and modern British tapas menu. Paris wine bar is open from 10am daily for coffee and drinks, with food being served from midday. The small plates menu, which changes seasonally, has around 20 dishes, with additional daily specials also available. The Paris Wine Bar is fully licensed so you're welcome to pop in for a coffee or a glass of wine without needing to dine if you don't want to. This offers a refreshing change to the usual Hove pub offering.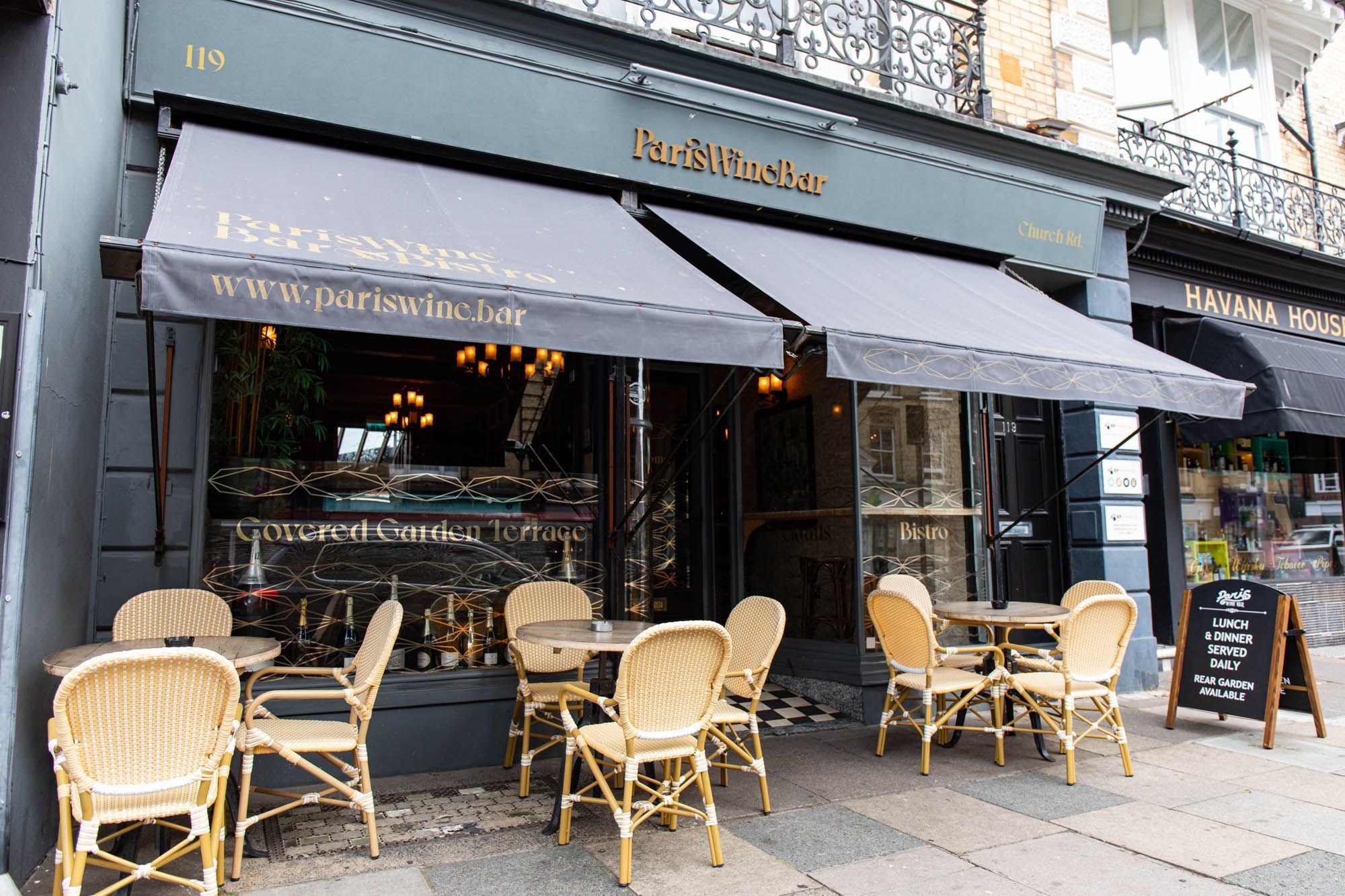 Inside Paris Wine Bar
Furnished with wooden tables, luxurious leather chairs and banquette seating, Paris Wine Bar immediately feels like the sort of place where you can relax for a few hours and the chic vibe sits it nicely alongside its neighbouring Hove restaurants. Although predominantly decorated in dark tones, the interior still feels light while giving a sense of intimacy. Two floor-to-ceiling windows provide plenty of light (weather permitting) and ample opportunities for watching the life of Church Road go by.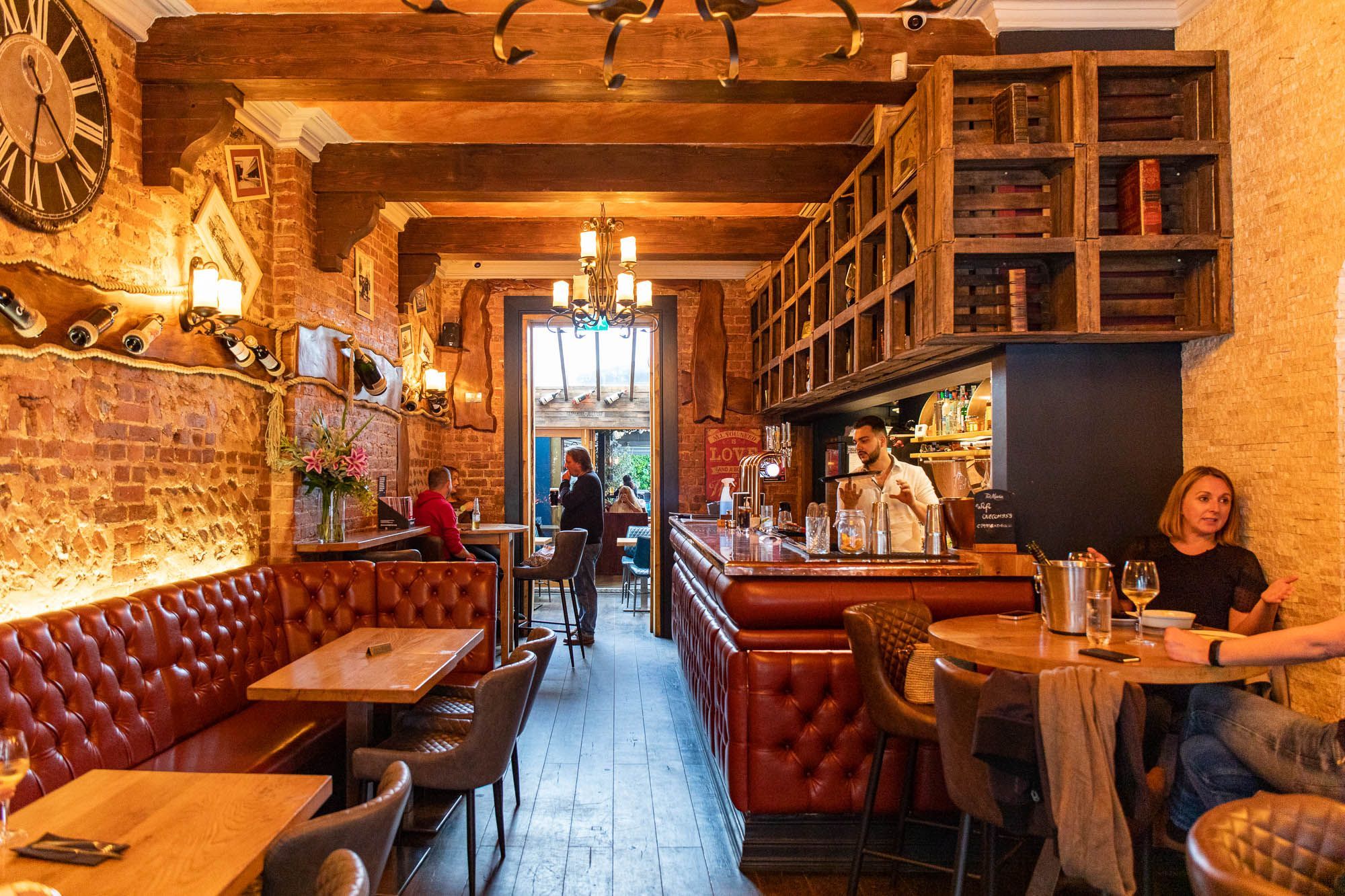 This is also the sort of place you'll want to go to when you've been rained off from any other activities. Cosy up in a bay window with some good food, company and wine and accept you'll be in here for the long haul. 
Secluded and spacious garden
There's more to Paris Wine Bar than meets the eye. Head out through to the back of the bar and you'll enter a real gem of an enclosed Brighton outdoor garden. It's shielded on all sides from the elements and has a retractable roof, making it a fully usable space whatever the weather. But on sunny days it's just perfect for an afternoon of wine and conviviality.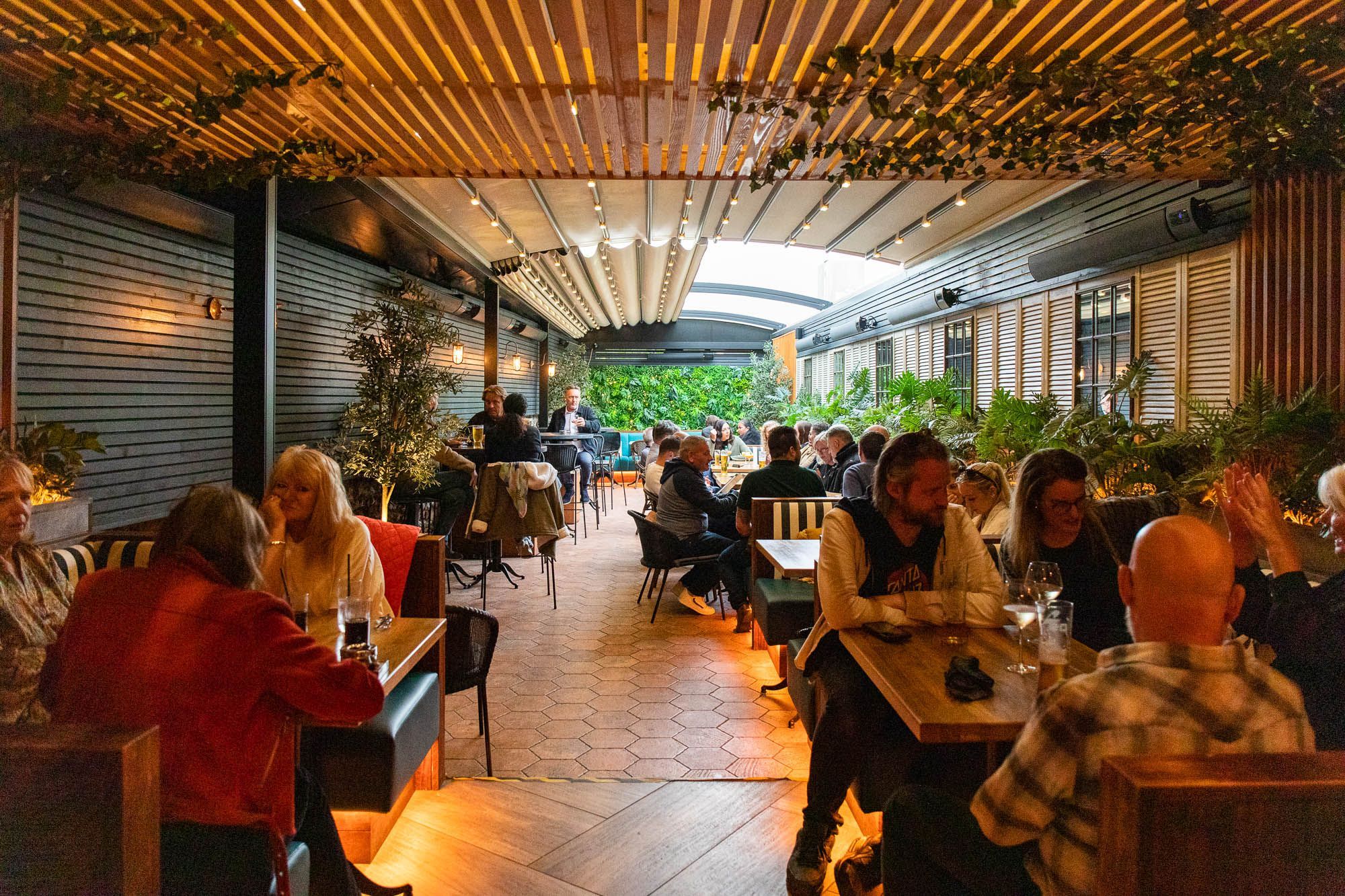 Eat and drink at Paris Wine Bar
The menu at Paris Wine Bar is modern British tapas. Around three dishes per person are about right for most. Going in groups gives you a chance to sample the wide variety of tempting dishes – provided you're with people who know how to share!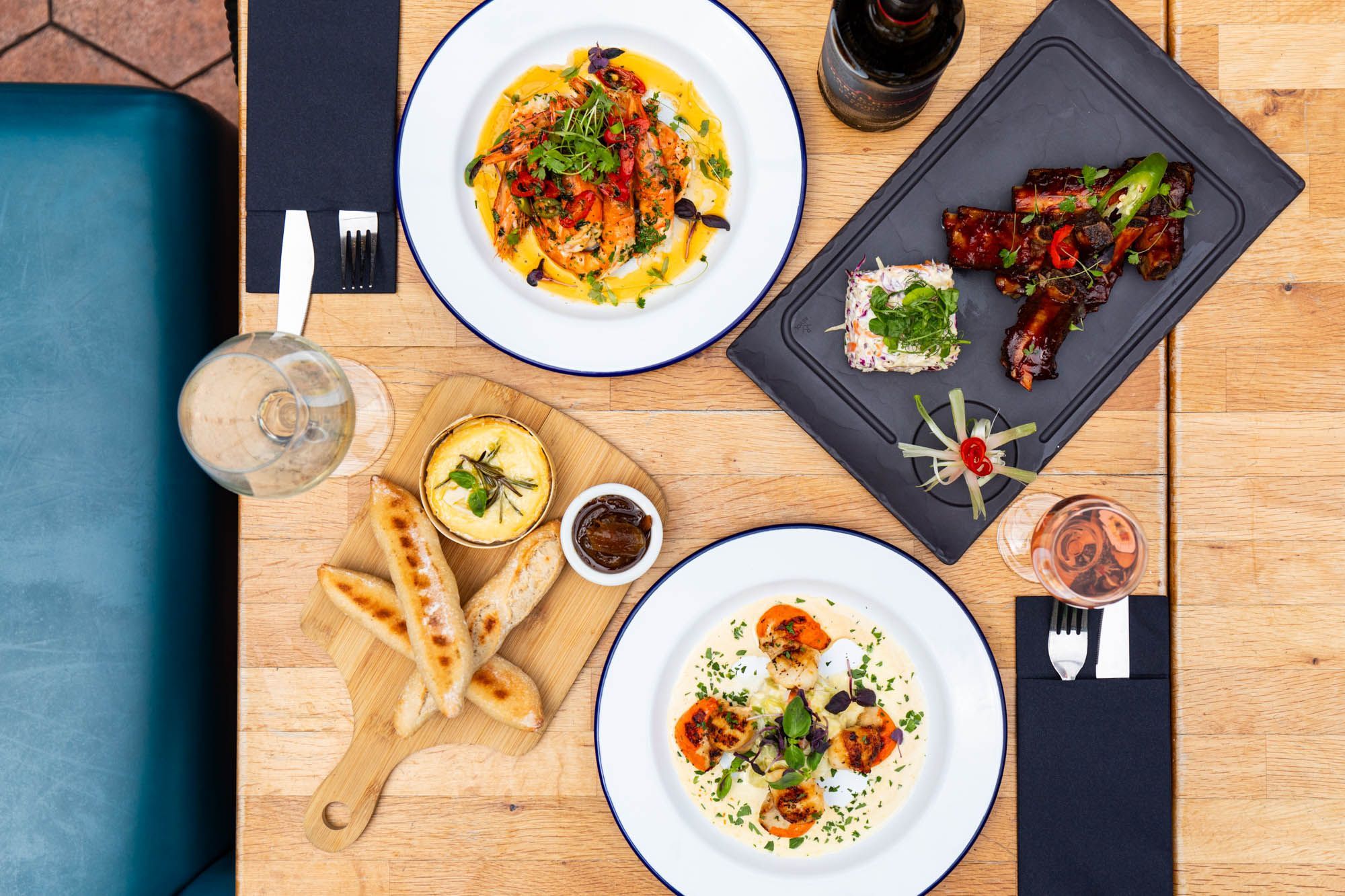 Stand out dishes include the rack of lamb with lentils and savoy cabbage, breaded king prawns with tartar sauce and the 14 hour slow braised pork ribs with glazed barbeque sauce and homemade coleslaw. Newcomers should give the Paris Wine Bar Fish Stew a try as a popular choice among regulars.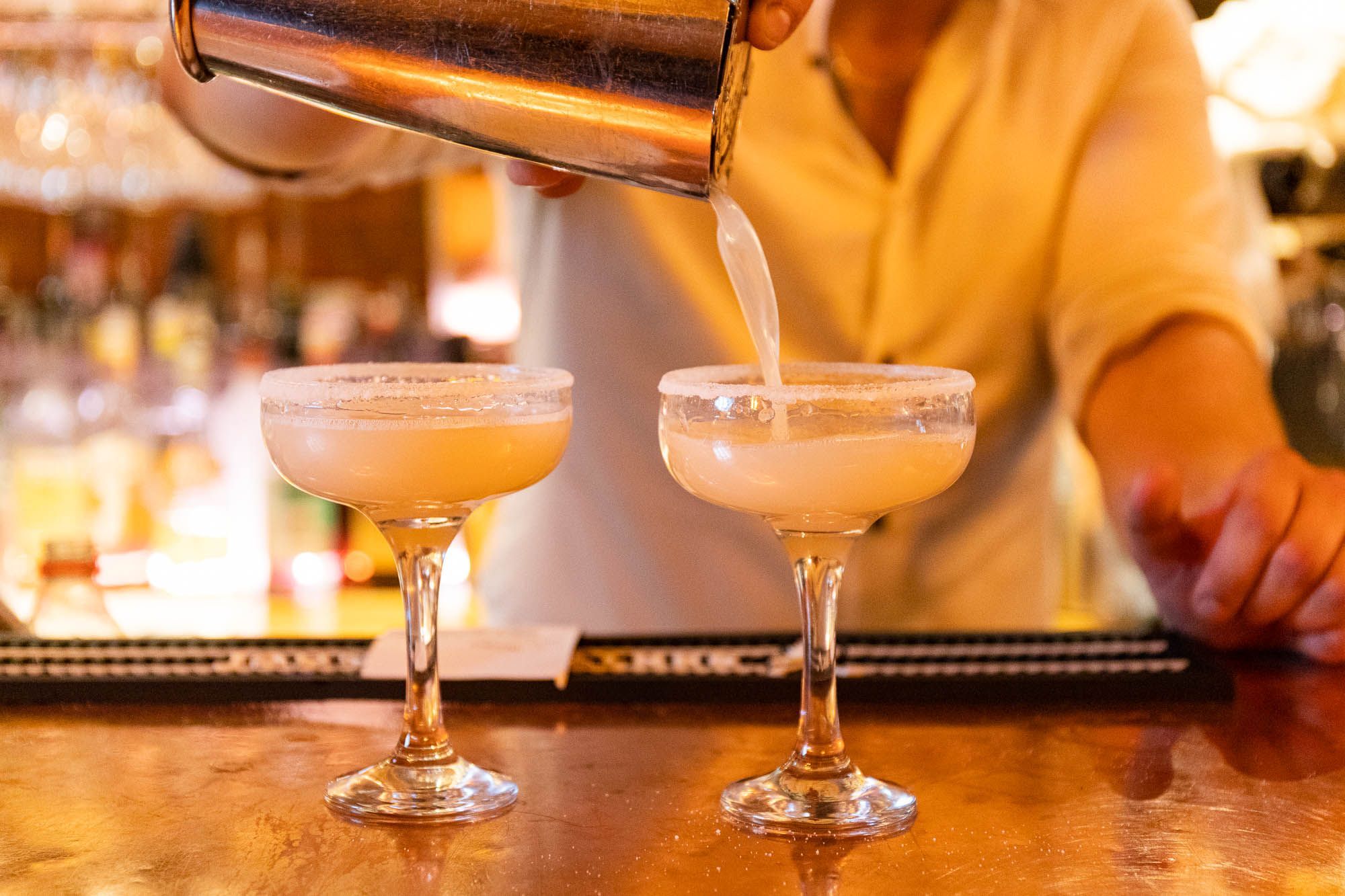 As well as an extensive wine list, Paris Wine Bar serves a range of beers and spirits as well as Brighton cocktails. There's a seasonal cocktail menu reflecting the need for something fun and thirst-quenching during the summer or fortifying in the winter.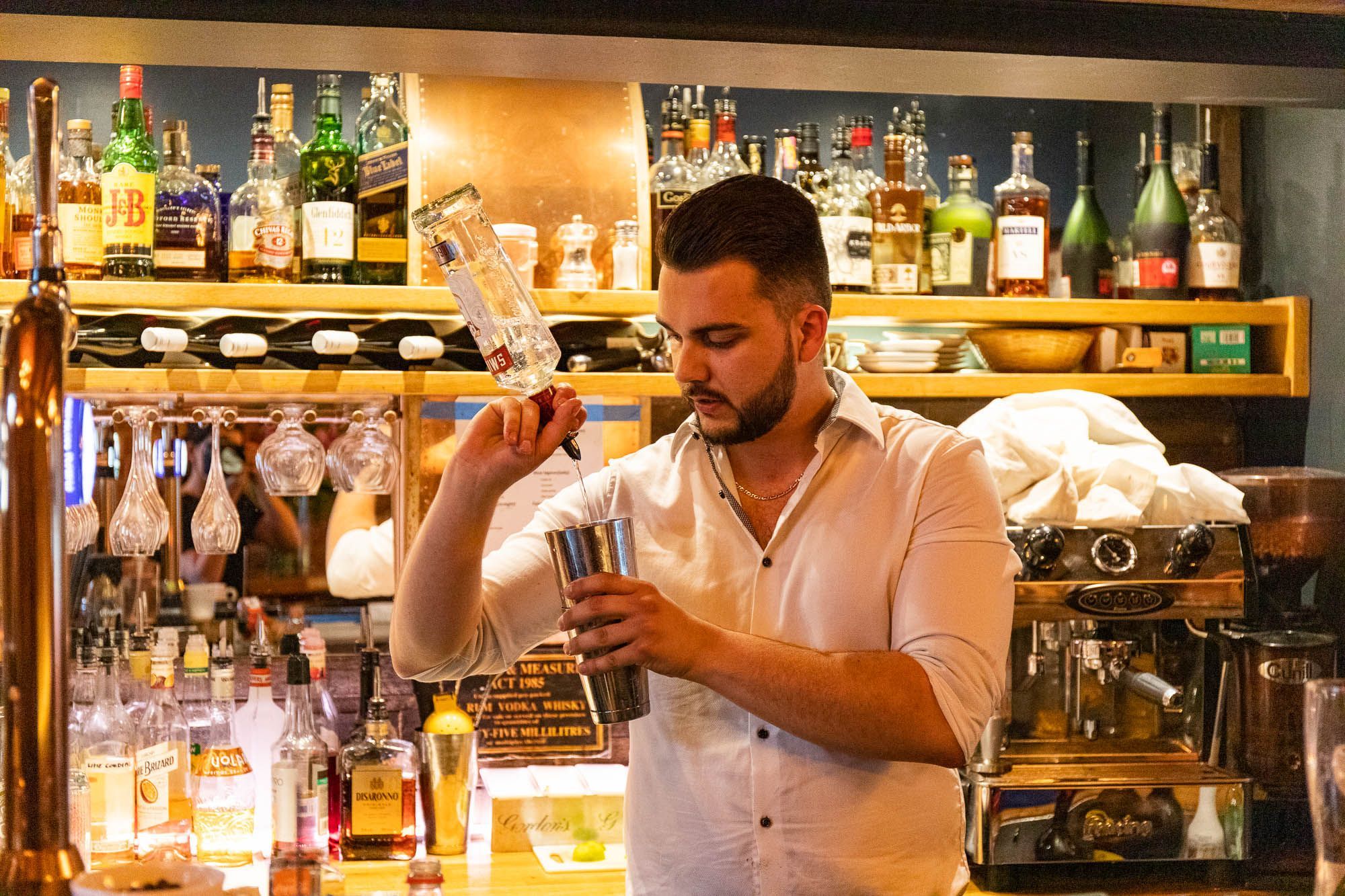 An extensive, accessible wine list
The wine menu, which as you'd expect is quite extensive, is split into subsections based on the wine notes. Making it easier for you to match your bottle to your mood, or explore new grapes based on what tastes you like.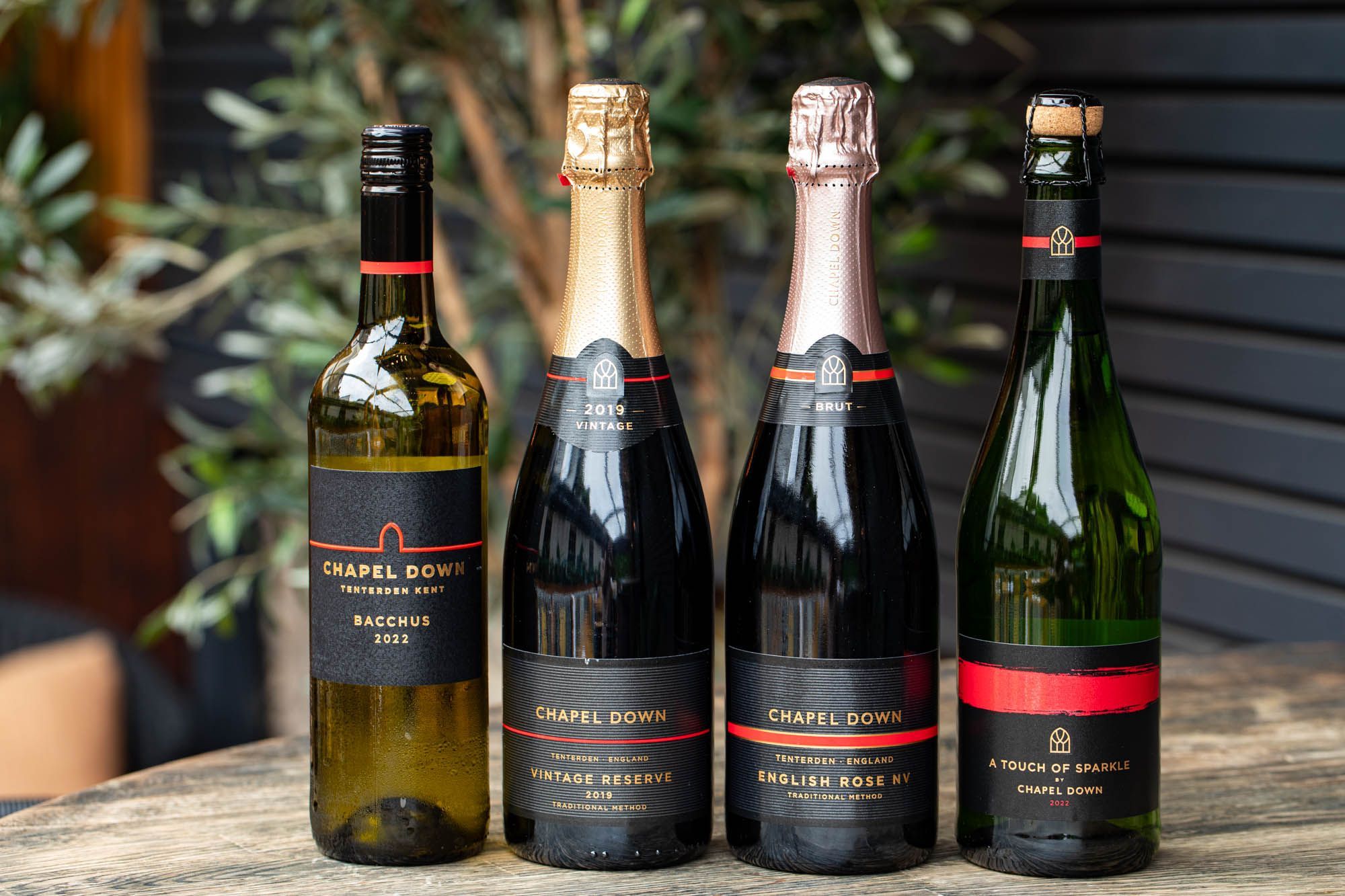 The staff at Paris Wine Bar are all very knowledgeable on the wine-front so you can also get advice there. Wines are available by the bottle and many also by the glass with a price range to match all pockets or occasions.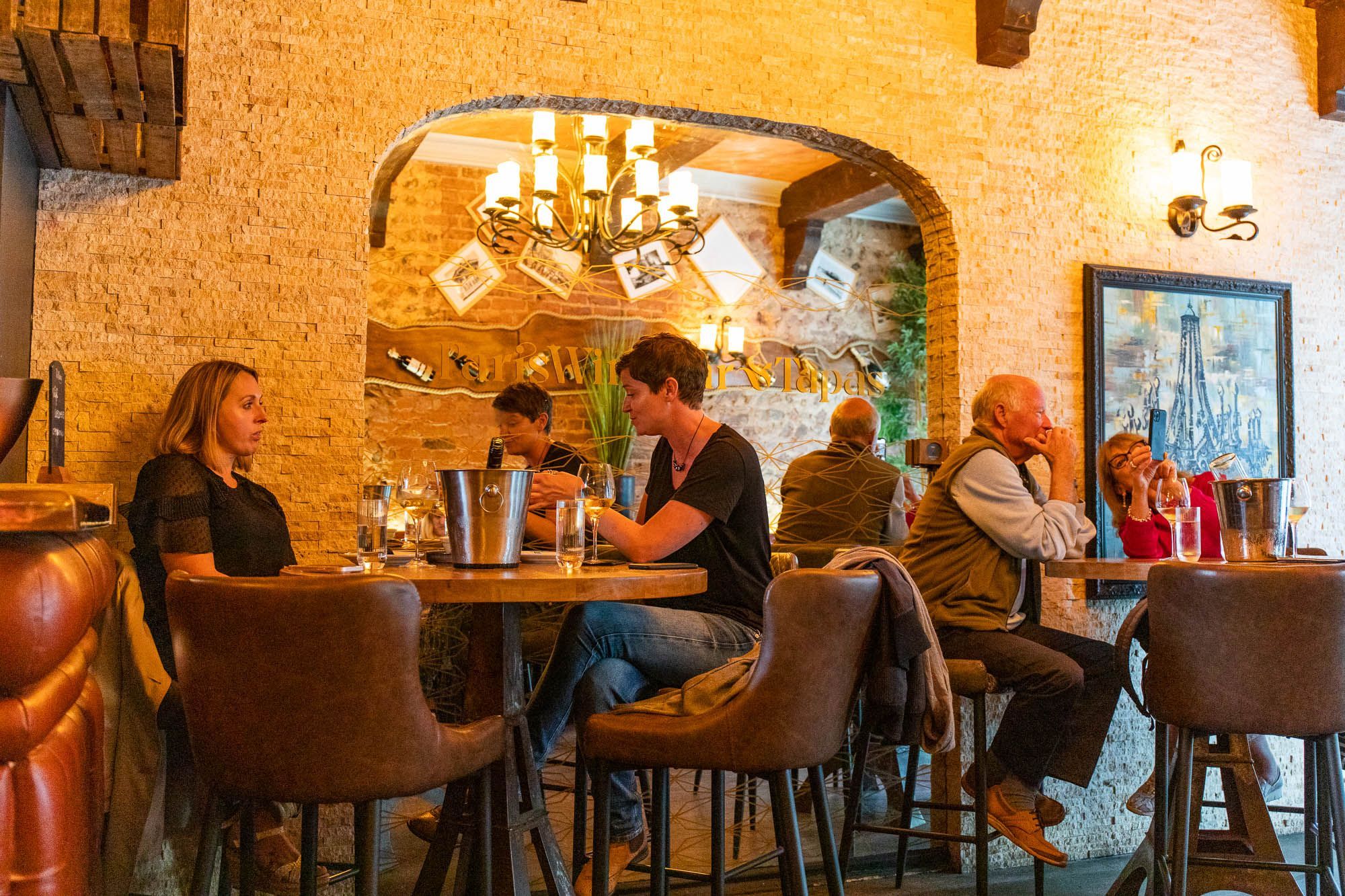 Paris Wine Bar can also organise wine-tasting sessions with a professional sommelier, perfect for corporate events and budding oenophiles alike. Wine-tasting sessions are available for groups of 5 to 30 with tapas and nibbles included. Contact Paris Wine Bar for details.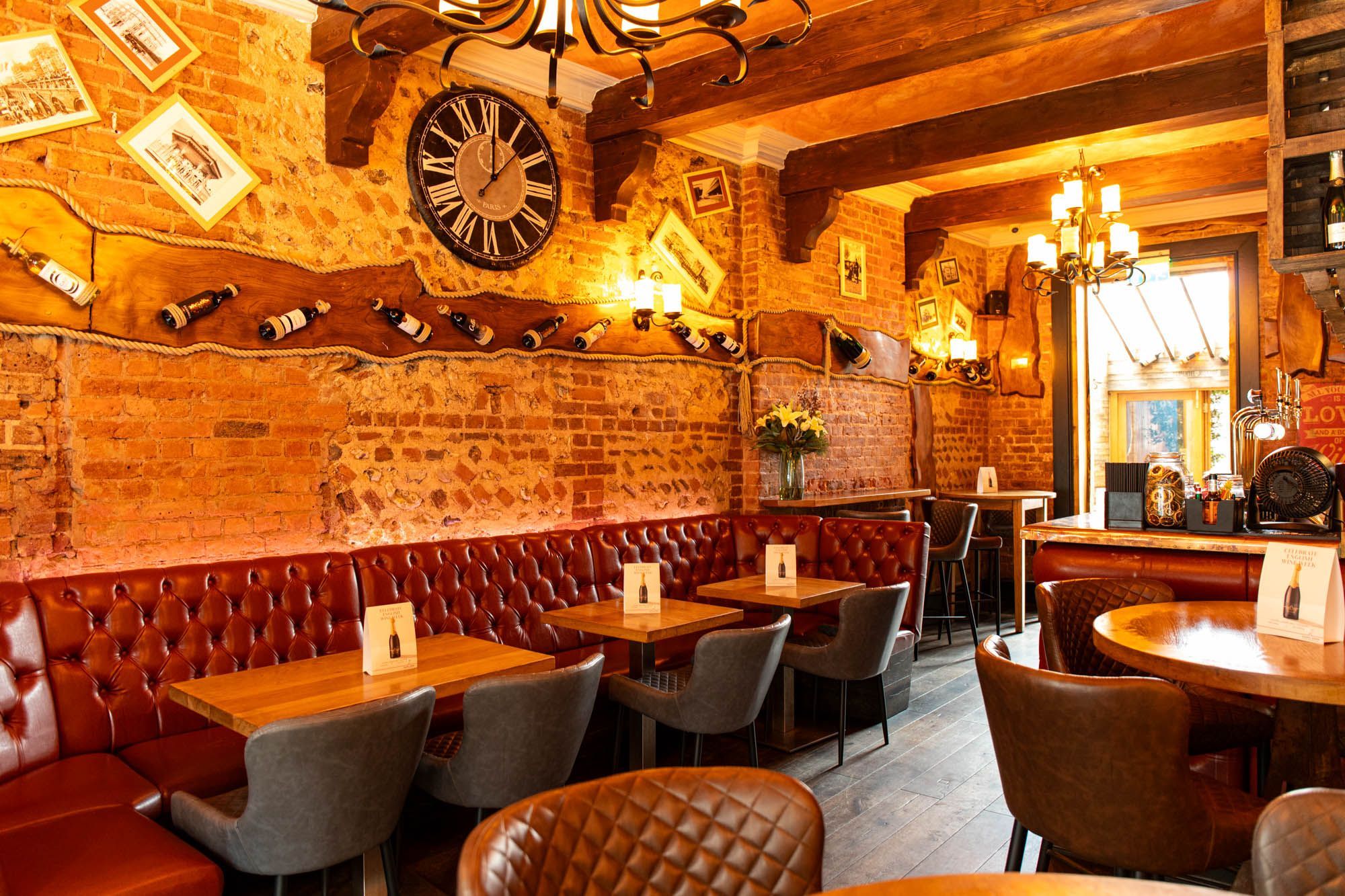 Post a Review
Be the first to review.