Winter is well and truly here and after a week of cold, dark walks to the office at 6am I was ready for it to be the weekend, and what better way to kick it off then with tapas and seasonal cocktails! So off we headed, braving a brief but heavy rain shower and the classic train delay for an evening at Paris Wine Bar on Hove's Church Street.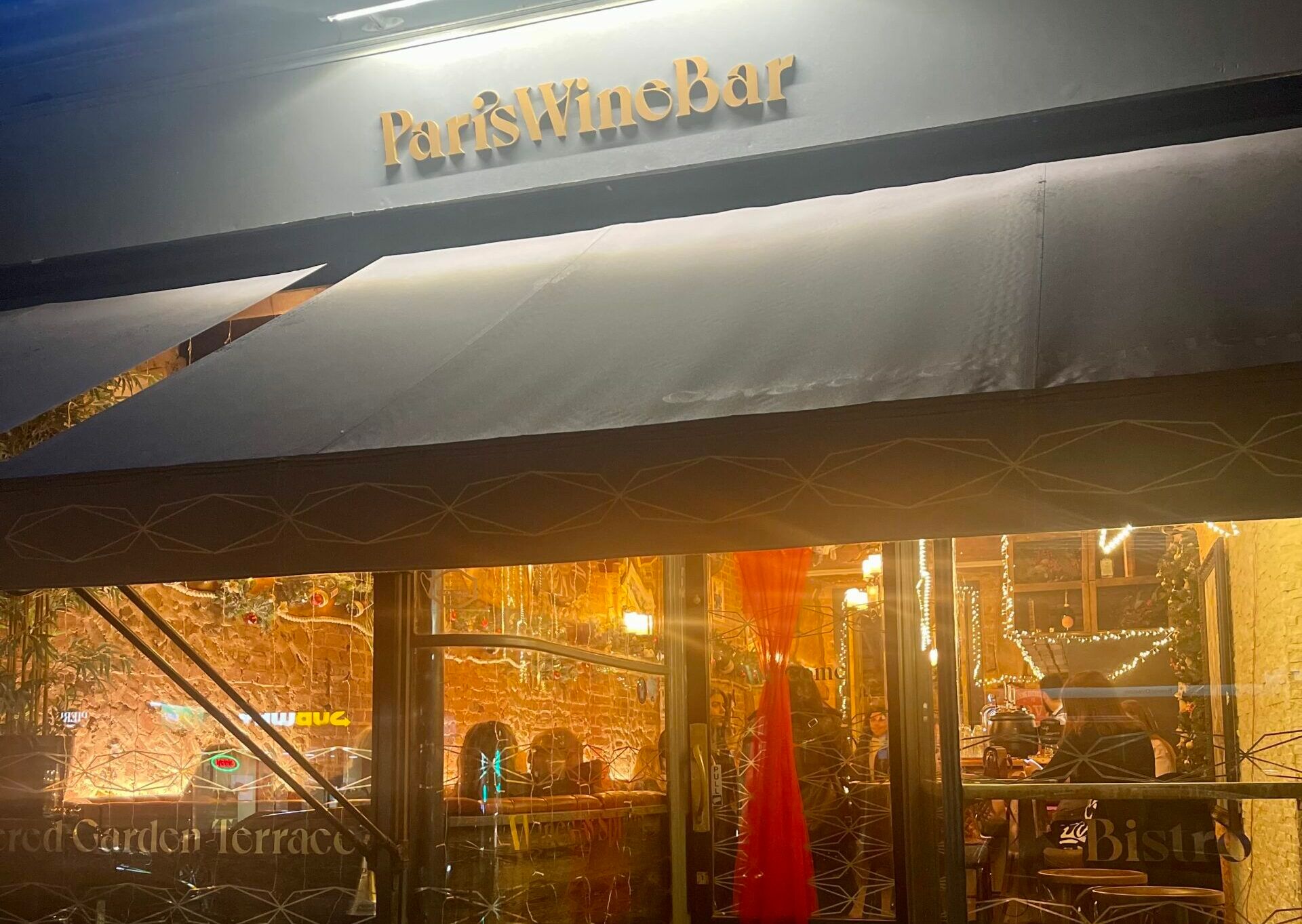 Friday nights in Paris (Hove, actually)
We arrived just after 6pm on a Friday night, every table inside already full with merry looking groups enjoying their after work vino in the warmly lit main bar. We were whisked through this area and out to the heated terrace with its handily retractable roof for the colder winter nights. This felt like a more laid back affair, quieter tables not quite on the TGIF vibe yet.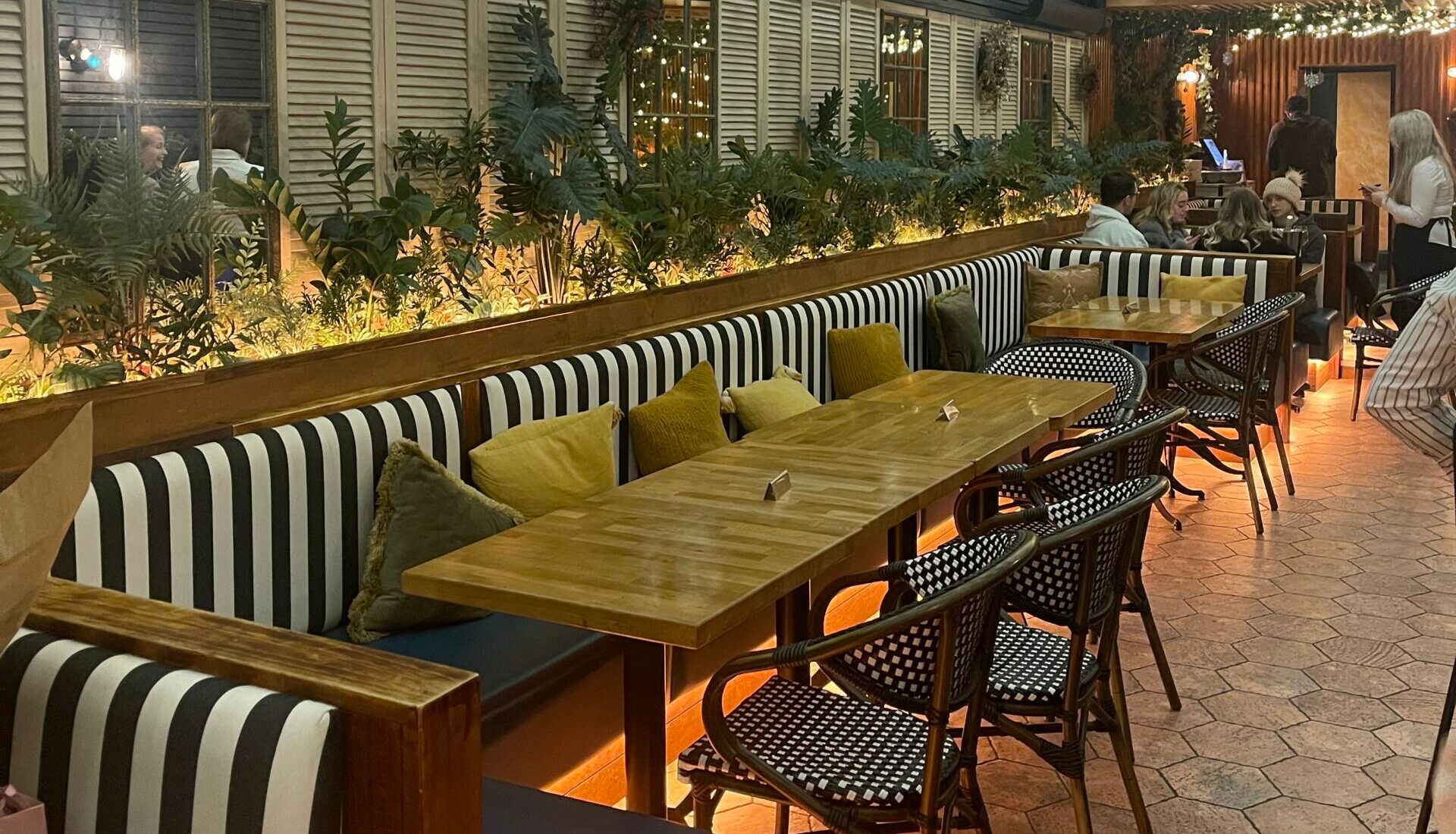 Seated on a high table surrounded by bright blue and purple baubles, we started eagerly looking through their menus while quaffing a full bodied glass of Shiraz picked from their extensive wine list. I definitely suffer from food envy when I go out, which makes tapas one of my favorite styles of eating, the opportunity to try half the menu with none of the judgment is always appealing. Tapas isn't new for Paris Wine Bar but they keep their menu updated with seasonal dishes, unfortunately, we were too early to try some of these however there were still some delicious sounding choices on offer.
Tapas for two
We started with the Ricotta Bruschetta. Creamy fresh ricotta studded with tomatoes served on toasted sourdough which was crunchy and not too chewy, just how I like it. Served on a large bed of peppery rocket which complimented the cool ricotta perfectly. A light dish to start with but we were ready for more.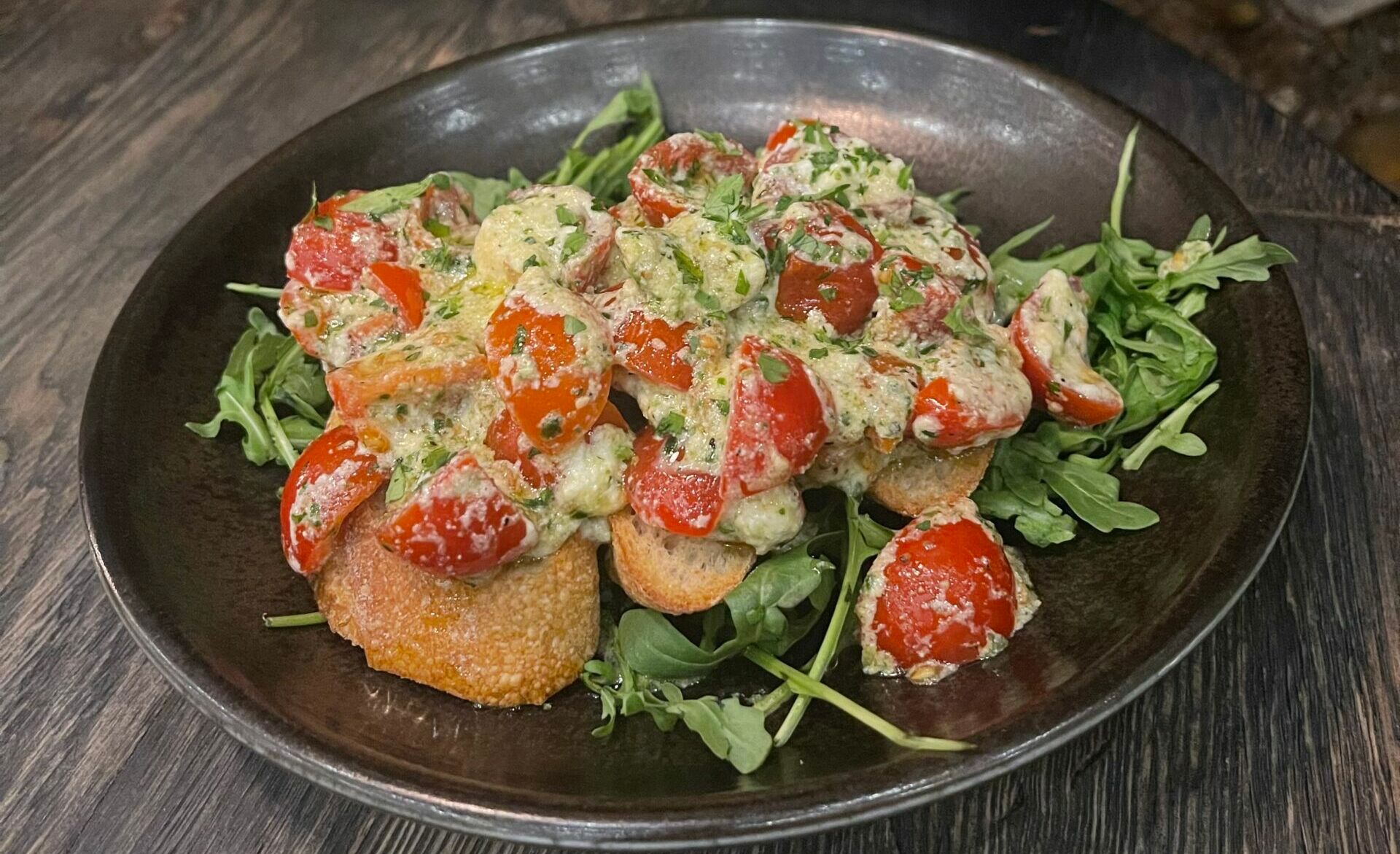 Next up Chicken Skewers and Beef Sliders. The skewers were marinated in paprika and herbs, the chicken was succulent with a hint of spice and a big squeeze of lemon on top.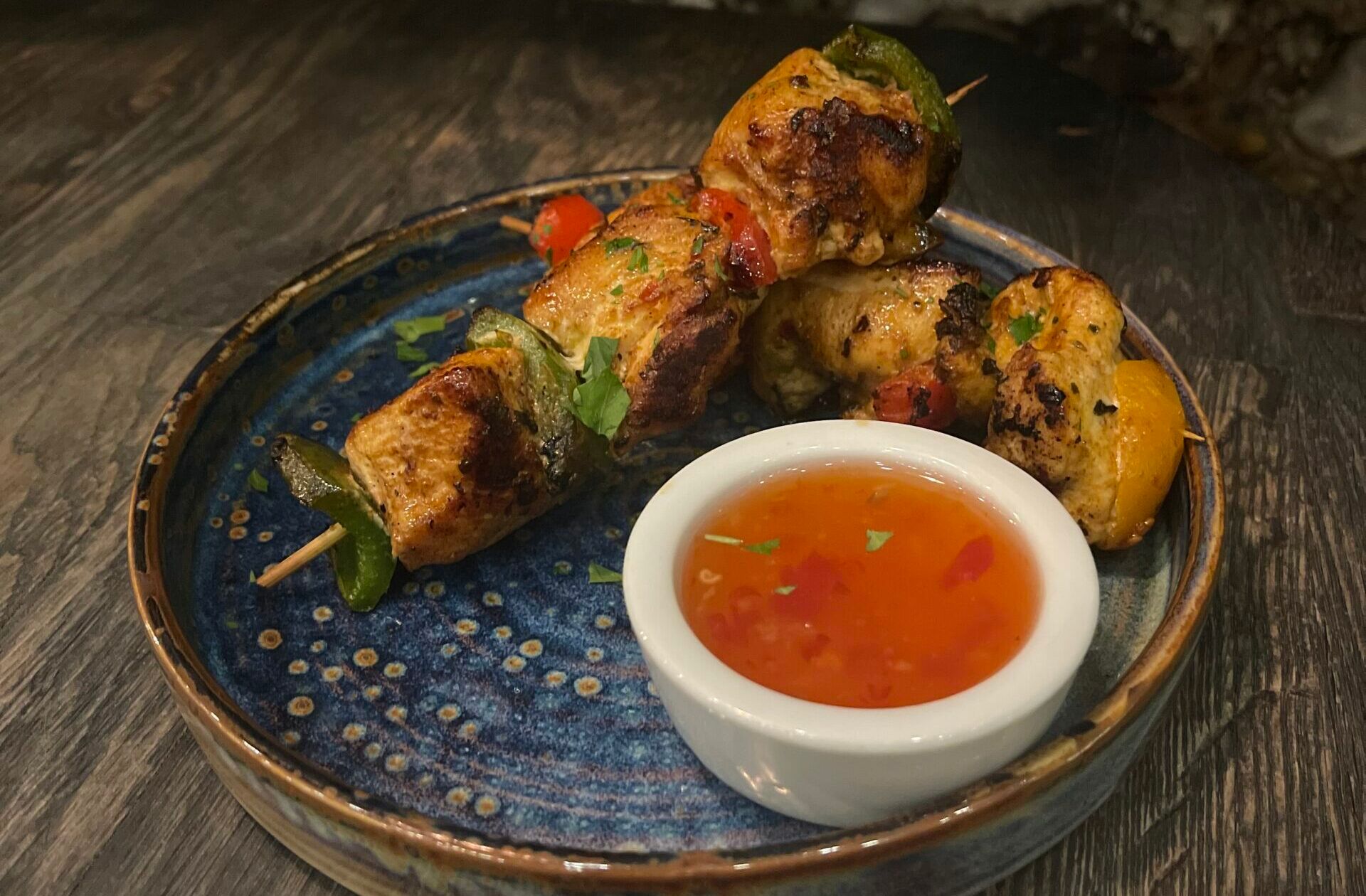 The beef slider was juicy and tasted like a proper homemade burger. The patty sat on a sweet, fluffy brioche bun loaded with classic toppings of cheese, tomato and lettuce but they have gone for mayonnaise over the classic ketchup as their condiment of choice here.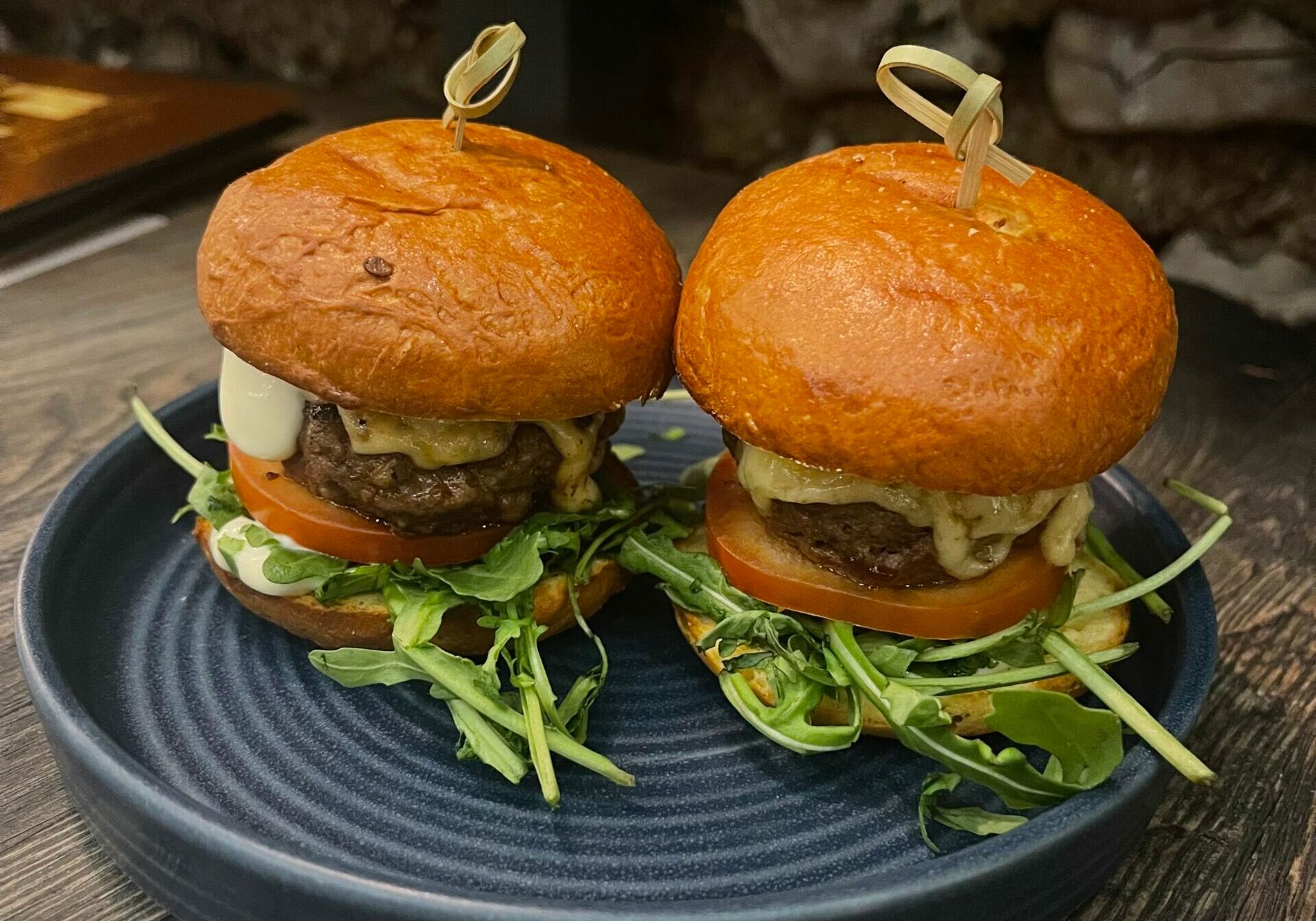 Our final dish was the Pork Ribs, 14 hour slow braised and smothered in a tangy bbq sauce the tender meat slipped off the bones with ease and melted in the mouth. Served with a homemade coleslaw that was rich and creamy, a far cry from the oniony mayonnaise based sad looking supermarket version. This dish was the highlight of the evening and one I would definitely order again on my next visit.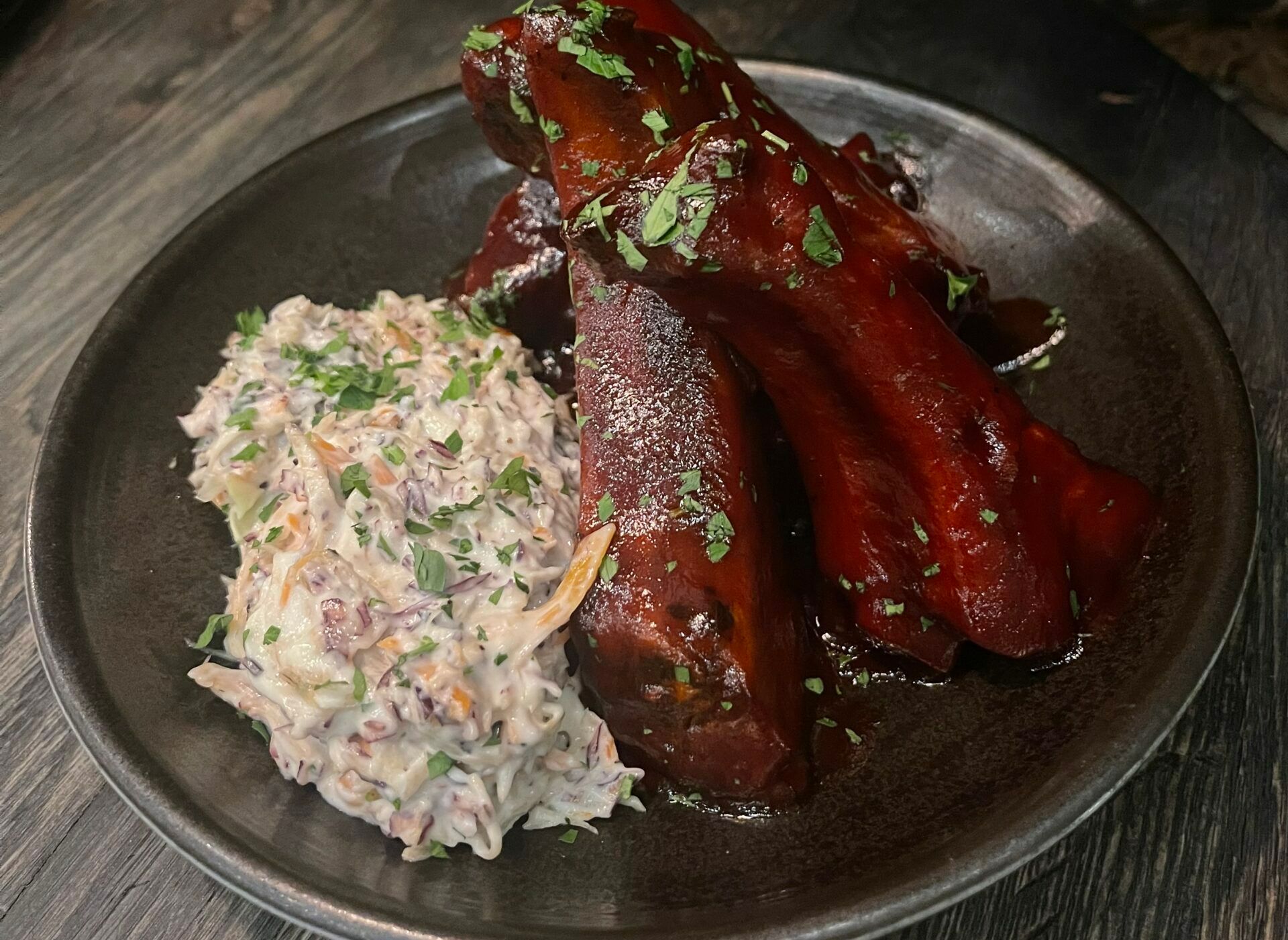 Finding pudding room…for cocktails
By this point we were stuffed and happy but found room for a seasonal cocktail. We decided to try the Banoffee Pie, a boozy mix of Scotch whisky, caramel, banana liqueur and cream. It arrived, two toned, thick indulgent cream sat on top of a caramel colour liquid and a little biscuit perched on top, an instagramable dream of a drink!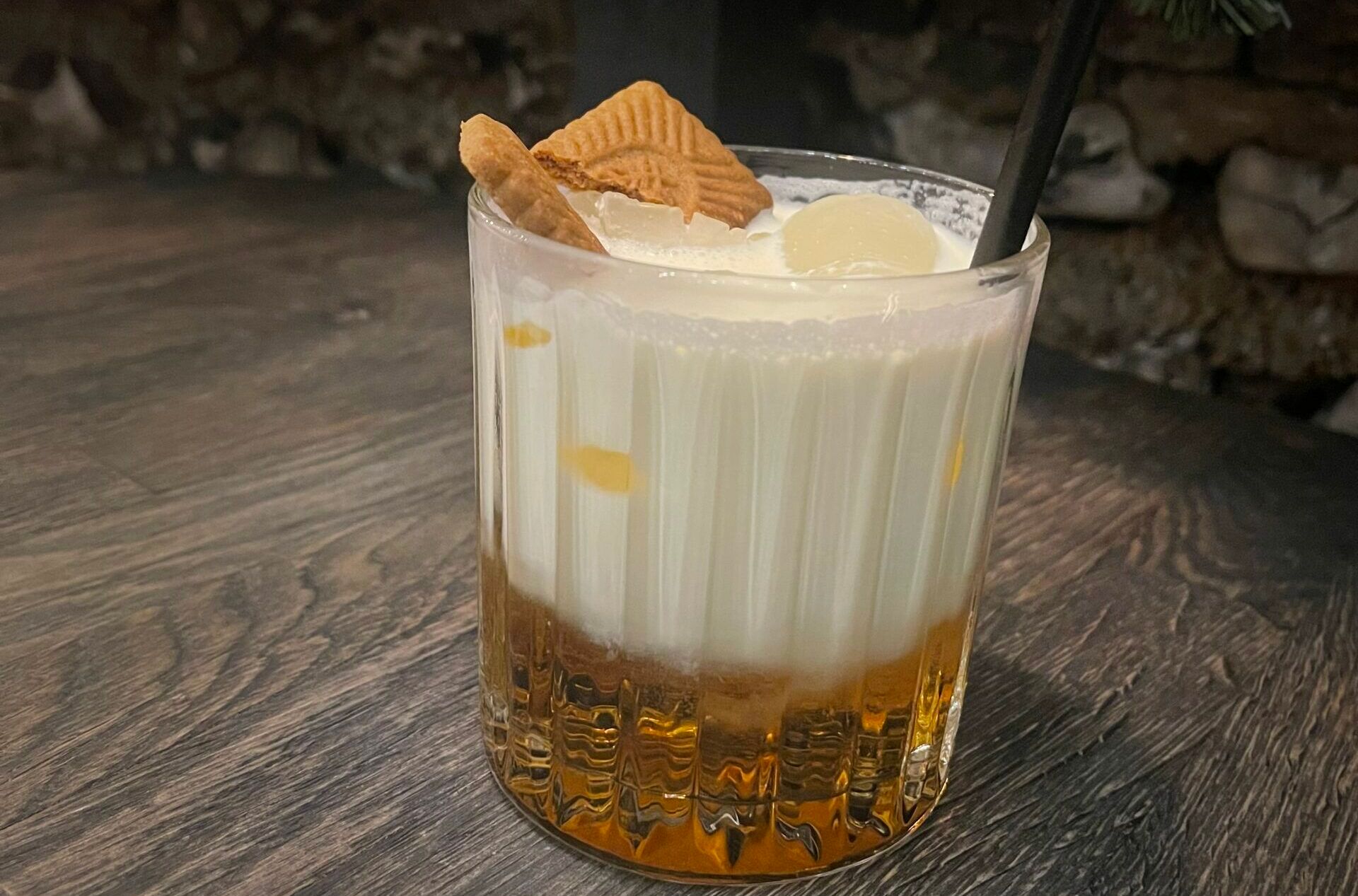 Our server advised mixing it before drinking, definitely a wise move. As I took my first sip I was in heaven, this tasted like a liquified banoffee pie my only complaint was it ended too soon (although that was hardly the drink's fault). 
We rolled out of Paris Wine Bar, belly's full and feeling very jolly, the hard part of the week over and done. We'd had our TGIF moment, and what a great place to have it.