You may have already seen the recipe for Kindling's simple but delicious three cornered leek pesto recipe and if so, it's now time to use your pesto to make these three cornered leek pesto, feta and spinach tarts – yum!
If you haven't seen the pesto recipe then check it out.
Ingredients
One puff pastry sheet
Egg wash
Half a packet of feta
200g spinach (cook off so not too wet)
Two large spoonful's of three cornered leek pesto
Method – Step 1
Roll out the puff pastry sheet and cut into four.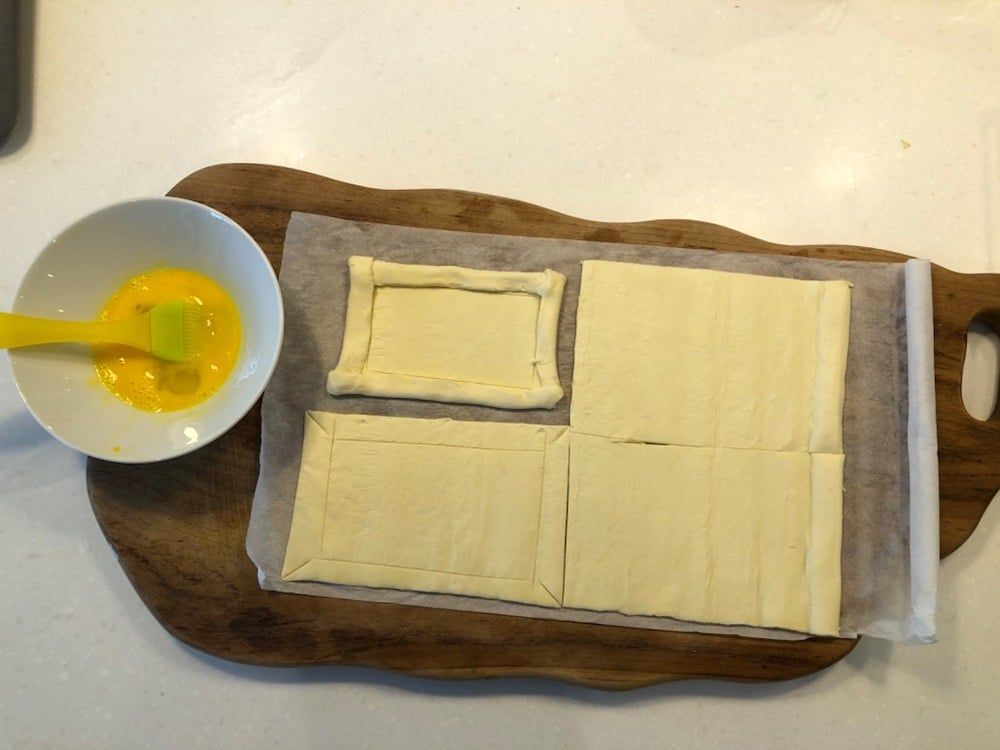 Step 2
Mix together the pesto, feta and spinach and spoon onto the pastry.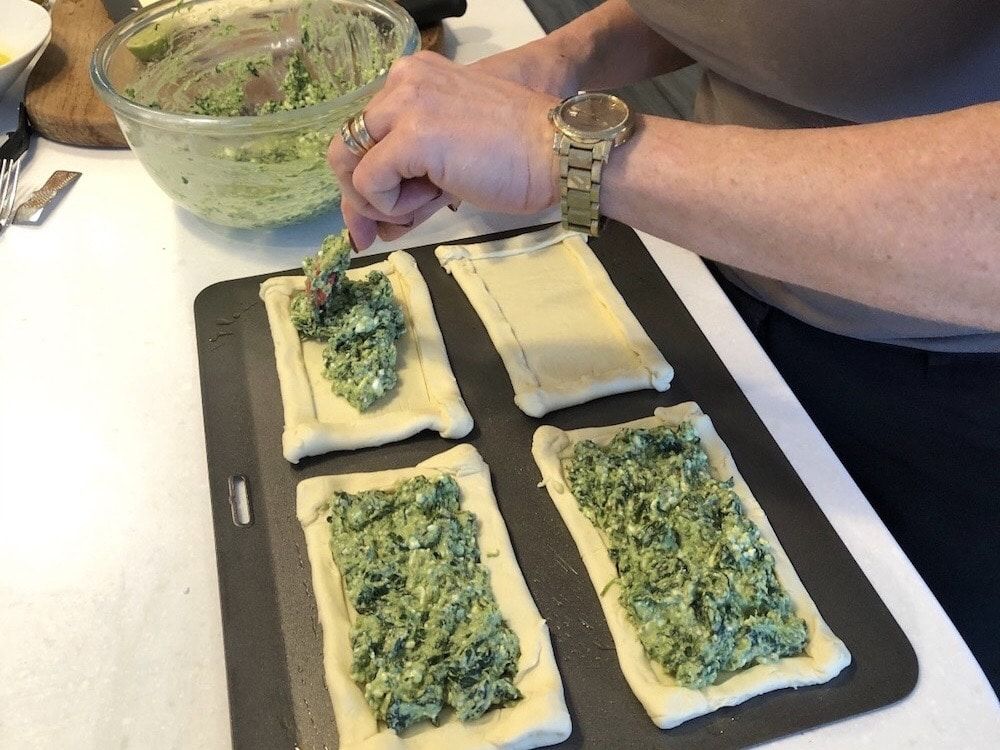 Step 3
Make sure to egg wash the pastry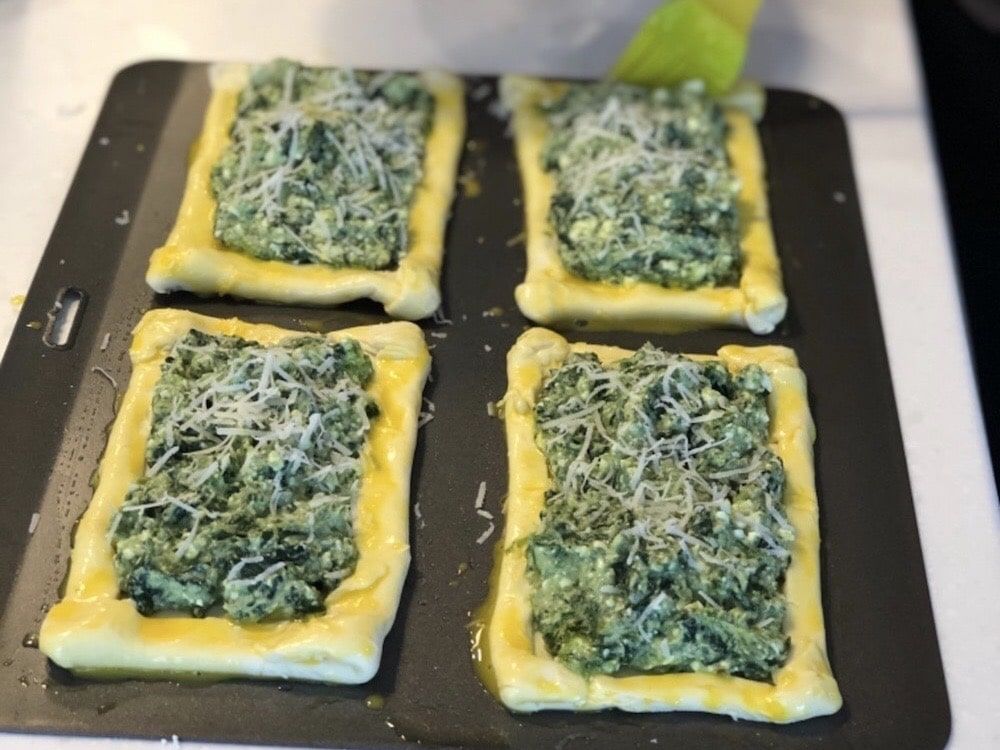 Step 4
Sprinkle with sesame seeds and place in the oven for 20 minutes at 180°c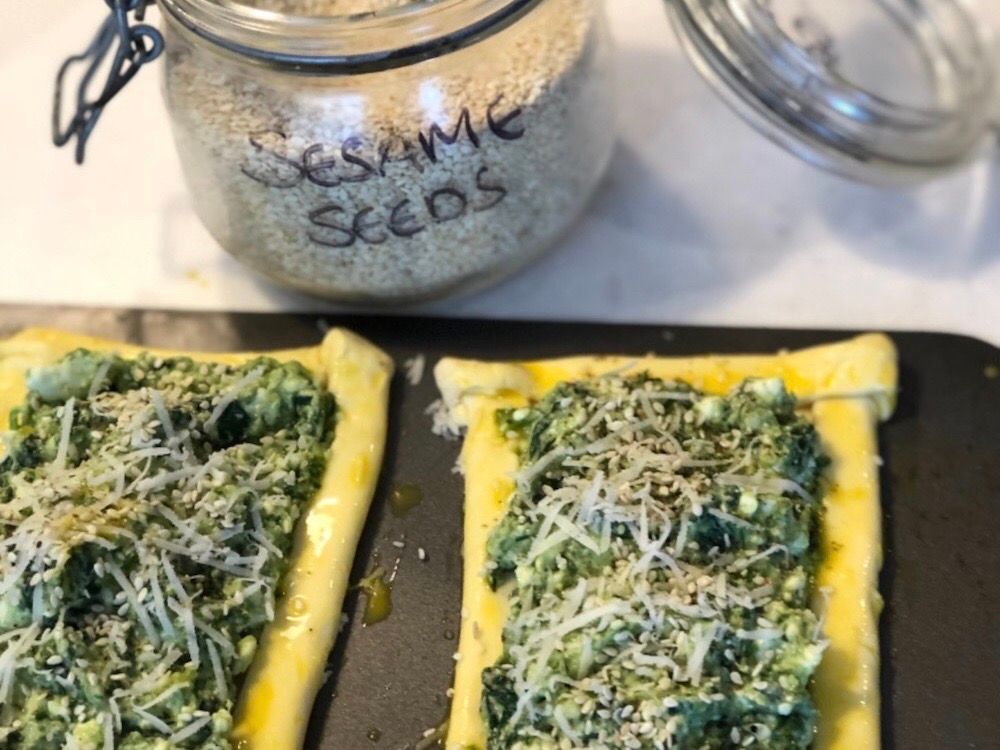 Step 5
Take out of the oven and you're done – how delicious do these look?!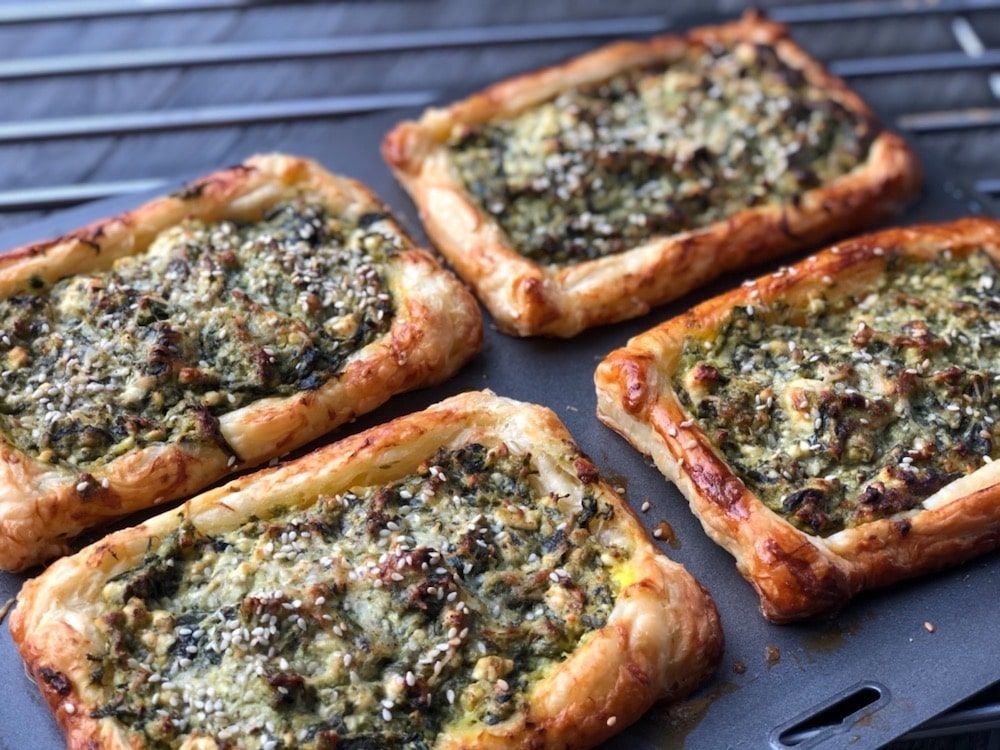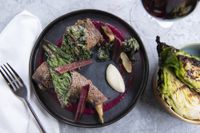 Want to know more about Kindling Restaurant Brighton?
Find Out More