Purezza Brighton.
Purezza Brighton, the world's first exclusively vegan pizzeria, opened on St James' Street, Kemptown in 2015. In 2018 Purezza expanded, opening up their Camden venue, and have also gone on to open their very own vegan cheese factory. It was a good year for Purezza in 2020; despite the lockdown measures brought about by the coronavirus Purzza opened up its third venue, this time in Hove, and won the Brighton Restaurant Award for Plant Champions. 
You may also like..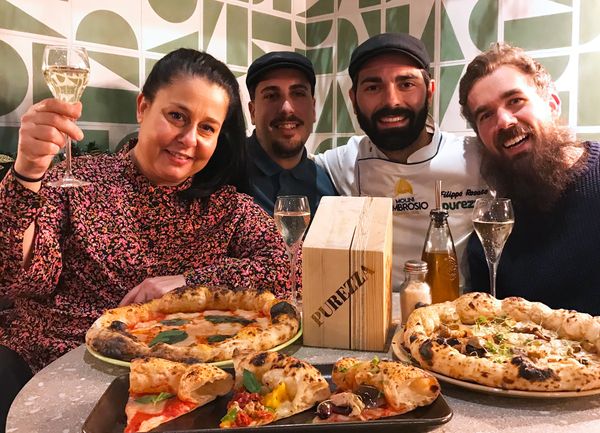 Purezza Brighton is stylishly decorated with lots of exposed wood, brick and stone and a generous helping of plants creating a sense of authenticity that stretches back to the ingredients. At the back of the restaurant, the open plan kitchen exposes the wood-fired pizza oven.
Purezza Brighton serves Neapolitan style pizzas from a family recipe which has been developed into their own unique formula. Neapolitan pizzas have a soft chewy texture and form the perfect base for fresh toppings. As the owners are themselves Italian, no second-rate mozzarella replacement would do and they spent two years in the development of their own cheese substitute. As well as their vegan mozzarella style cheese, which is made from Italian brown rice, Purezza also makes raw nut cheese and coconut cheese, giving great variety and fabulous taste without the cruelty.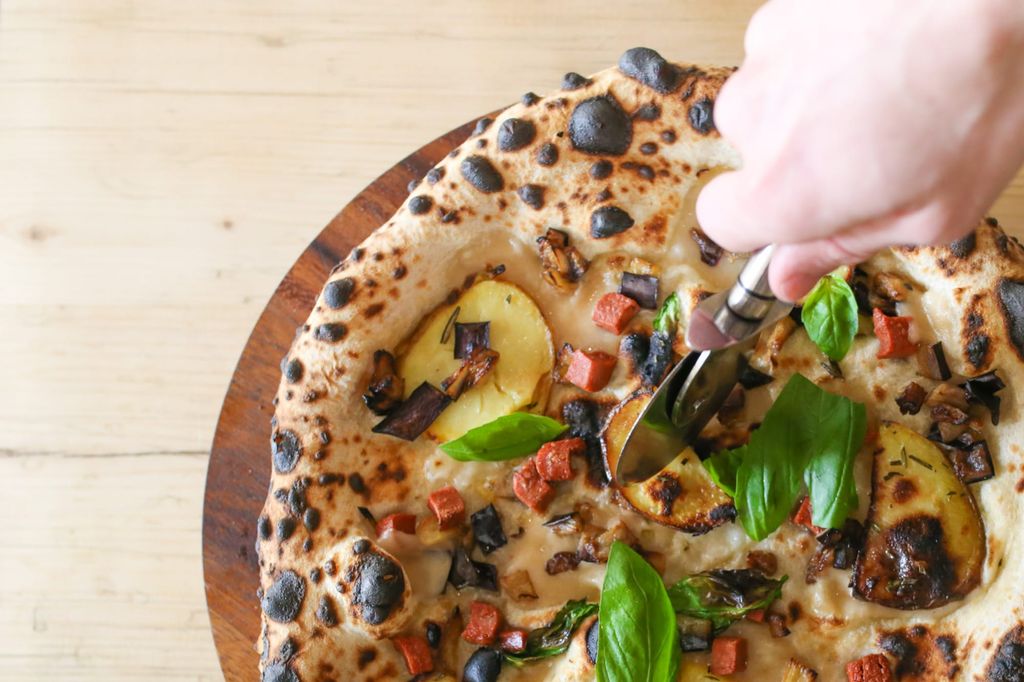 Purezza Brighton – healthier pizzas
Purezza uses type 2 flour for their dough, which is healthier than the more commonly used 00 type. Add to this the fact that vegan cheese contains a fraction of the fat that is in regular cheese and you've got yourself an indulgent meal that's kind to your waistline as well as animals.
As well as being completely vegan, Purezza has a great selection for those on a gluten-free diet, including raw foods, sourdough pizza, hemp flour pizza and pasta dishes.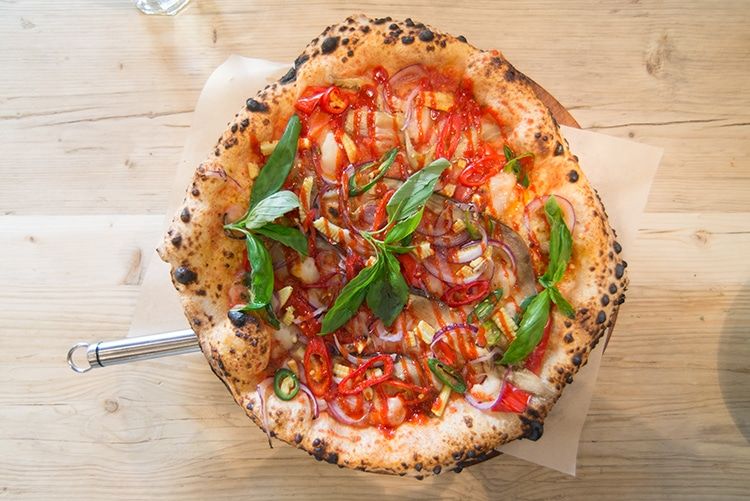 The Purezza Brighton menu
The menu at Purezza changes fairly frequently to reflect the seasons and the creativity of the chefs. There is a mix available of the classics, but fully vegan, obviously, and their own inventions, that stretch the capabilities of vegan food. Meat substitutes from seitan to tofu and tempeh add texture, all bursting with Italian flavour.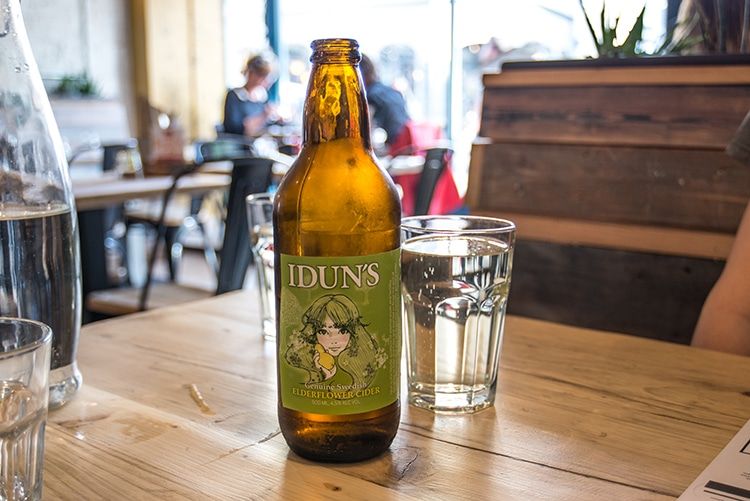 Indulge
Having filled up on the virtues of healthier, cruelty-free pizza it's important to get some balance with some devilish desserts. Chocolate pizza is an obvious choice, or something in the way of a cashew nut cheesecake which is silky smooth and bursting with fruity flavour. To drink there is a good selection of beer, wine and cocktails (Aperol, naturally) and the joy of being in a vegan establishment is you don't even need to ask if the wine is vegan-friendly.
Fancy experimenting with creating your own vegan pizza? Purezza has published their best recipes in their own cookbook, also available as a download.