Purezza Brighton – where a local legend was born
Purezza Brighton opened in 2015 on St James' Street. Its humble beginning was that of a pizzeria with a big dream, to be the UK's first entirely plant-based pizzeria. A few years later, that humble pizzeria has grown into a thriving national restaurant group and vegan cheese producer with awards stacked on trophies.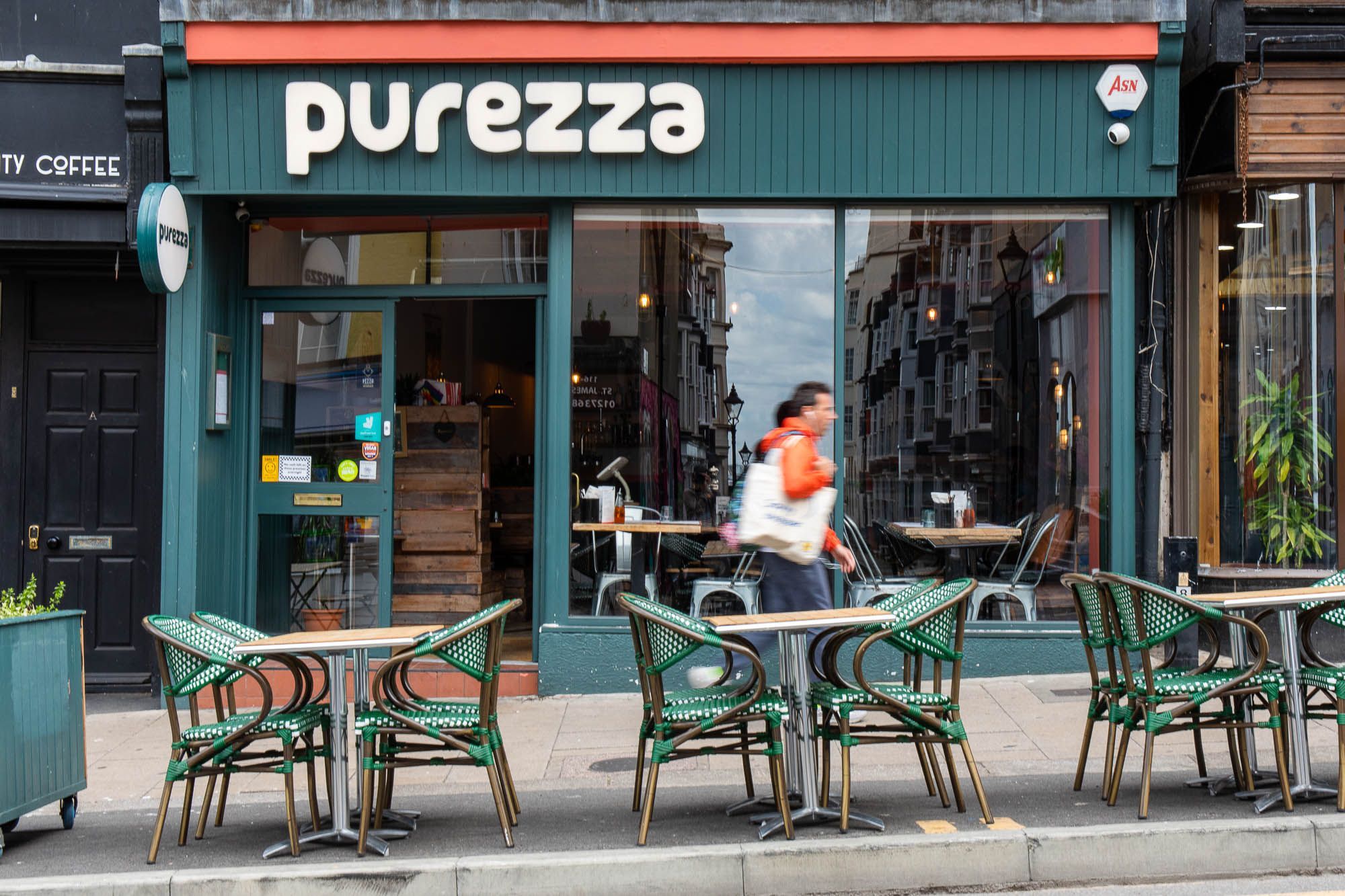 For locals who have known and loved Purezza from the start this success story is something to be proud of. We're not always privy to the fact that we've been at the start of history in the making. And the Kemptown Brighton pizza restaurant remains a popular spot for many Brighton residents as well as tourists (or vegans on pilgrimage), eager to see where it all began.
Welcome to Purezza Brighton
As a small, cosy venue, the Kemptown restaurant retains something of Purezza's simple beginnings. The wood-fired oven and open kitchen instantly tell you that you're getting freshly prepared Brighton pizza with that chewy and charred base.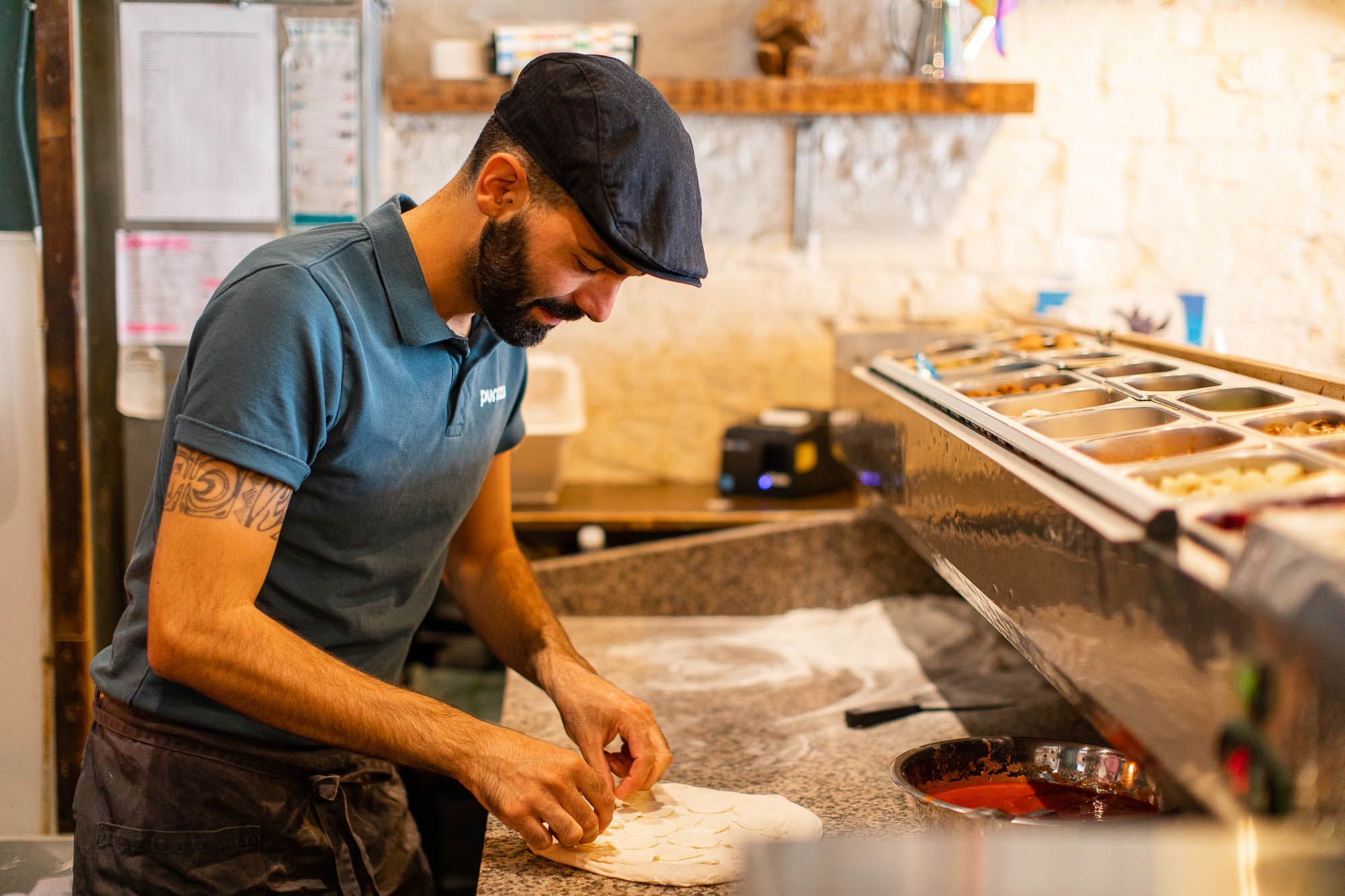 The decor is reflective of their green credentials, everything is recycled or upcycled. It feels loved and woven into the fabric of the local community. Because it is.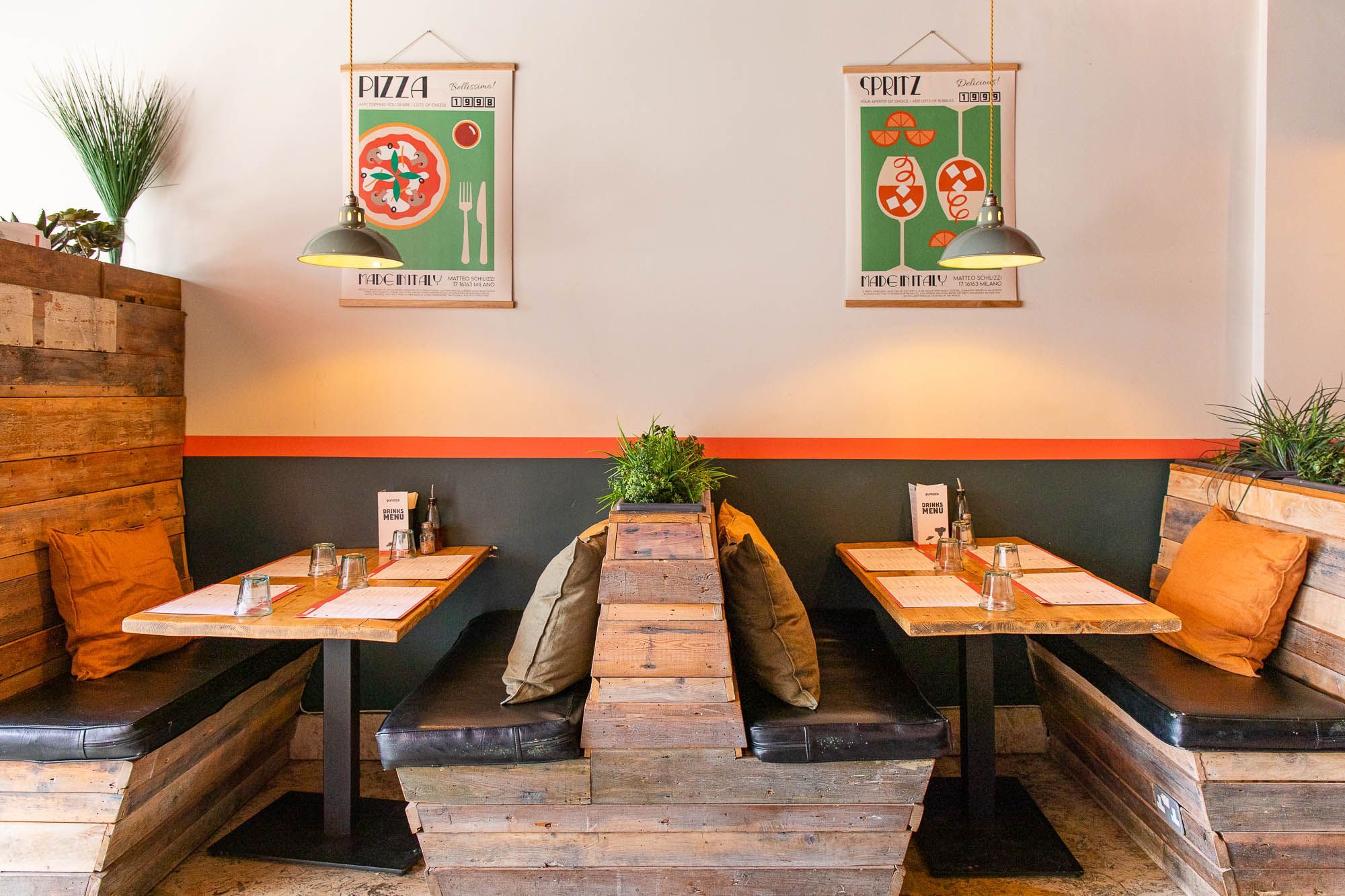 Something cheesy at Purezza Brighton
Legend has it that the founders of Purezza, Tim Barclay, Stefania Evangelisti and Filippo Rosato, worked for years on end in developing their perfect mozzarella replacement. They were determined to create a new level of vegan cheese and only this would top their pizzas. Each cheese withered rather than melted before their high expectation until one day a Eureka/ George's Marvellous Medicine moment struck and an everyday household ingredient became the secret star of their now renowned, melty, mozzarellary vegan cheese.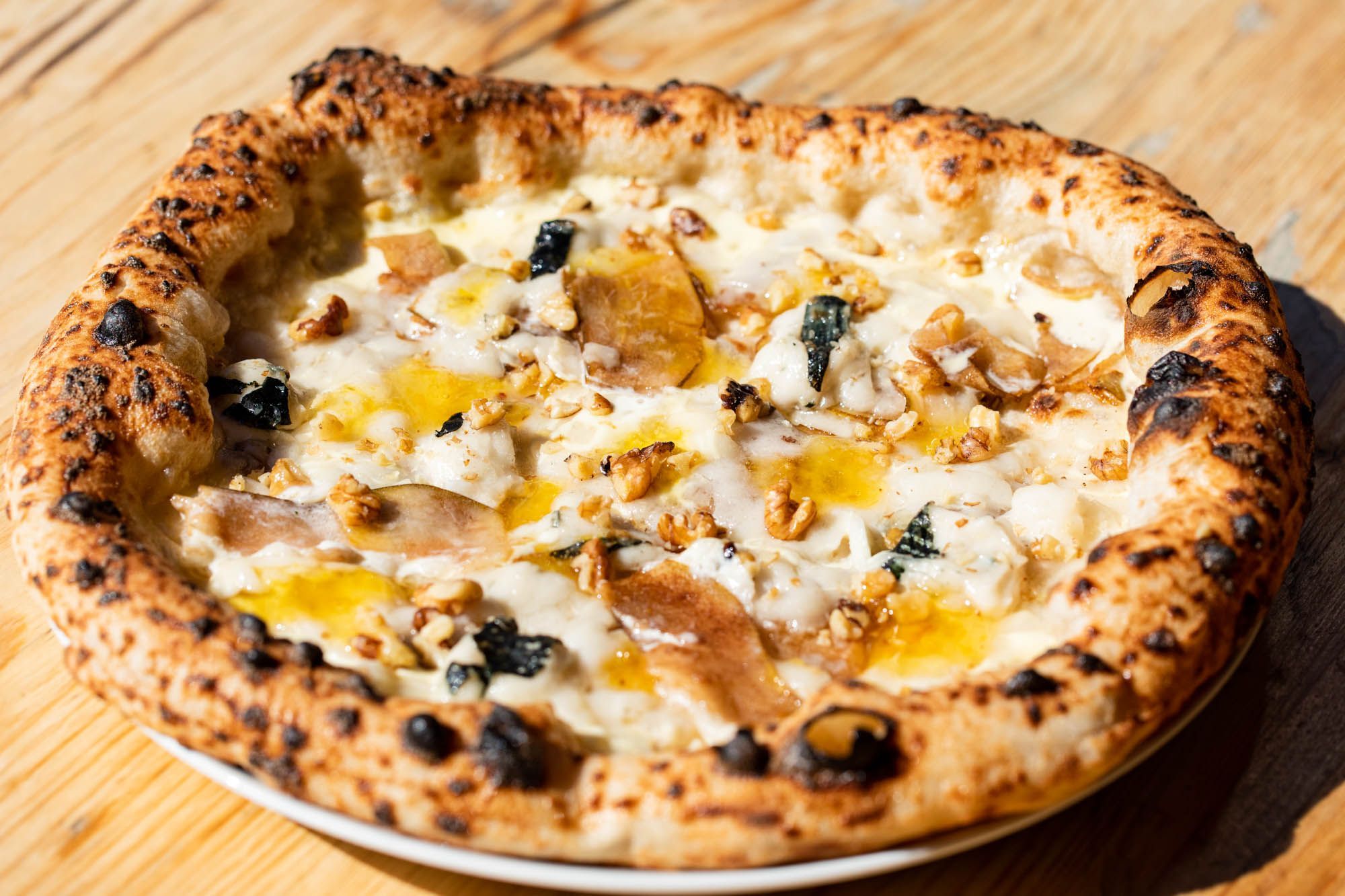 The menu 
The menu at Purezza updates regularly with creative and innovative pizzas and seasonal specials (leftover Christmas dinner calzone anyone?). 

A margarita pizza is always the litmus paper test of any pizzeria, its simplicity means there's no place to hide for shoddy work. And a vegan margarita is a proud staple on the Purezza menu. Here, the 'secret ingredient' vegan mozzarella easily holds its own against any cow milk version.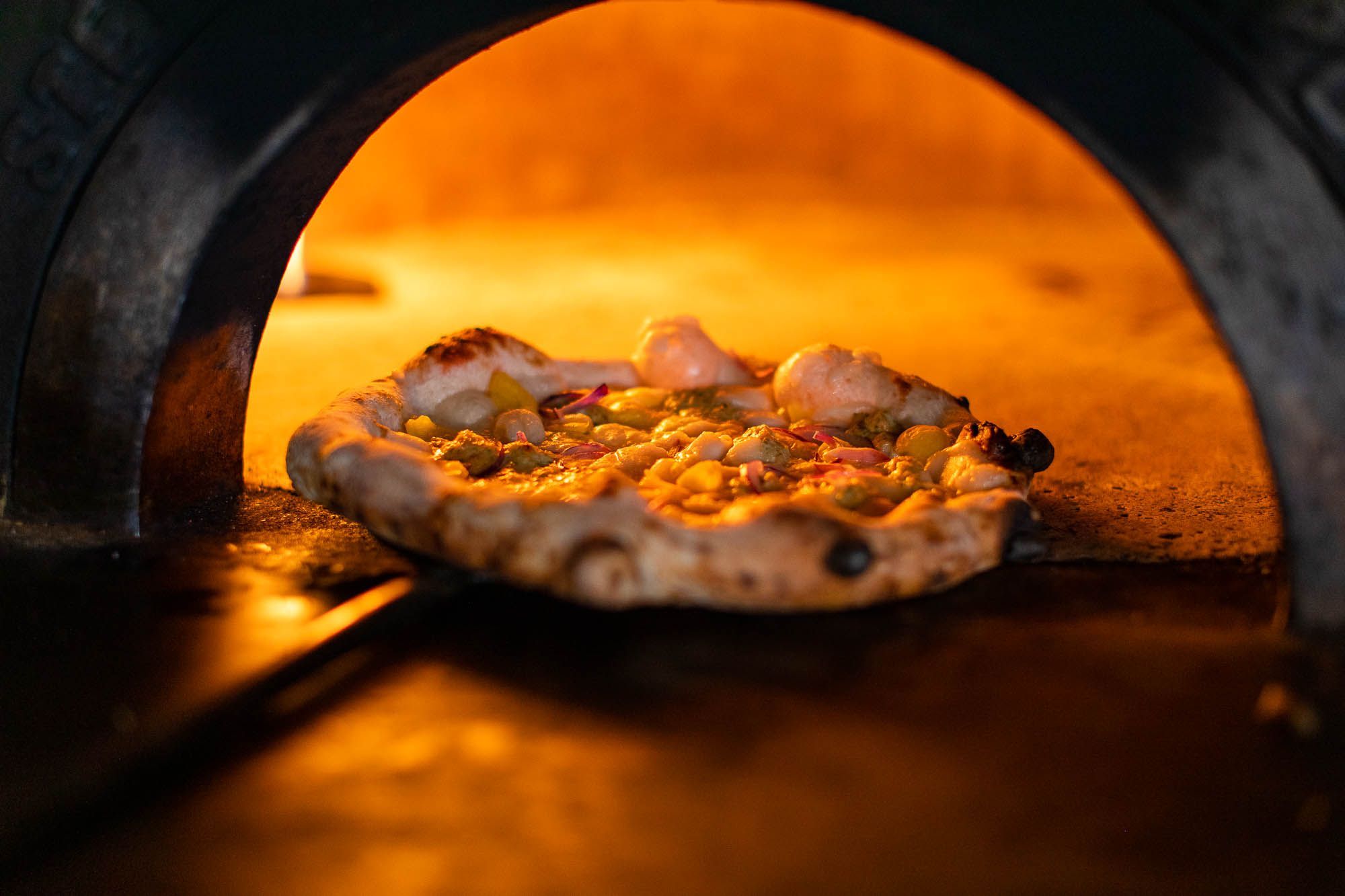 You'll find a range of meat alternatives on the menu such as a meatball marinara and classic 'pepperoni', all made 100% animal-free. If faking it isn't your style there are plenty of pizza options that just celebrate plants in all their delicious variety.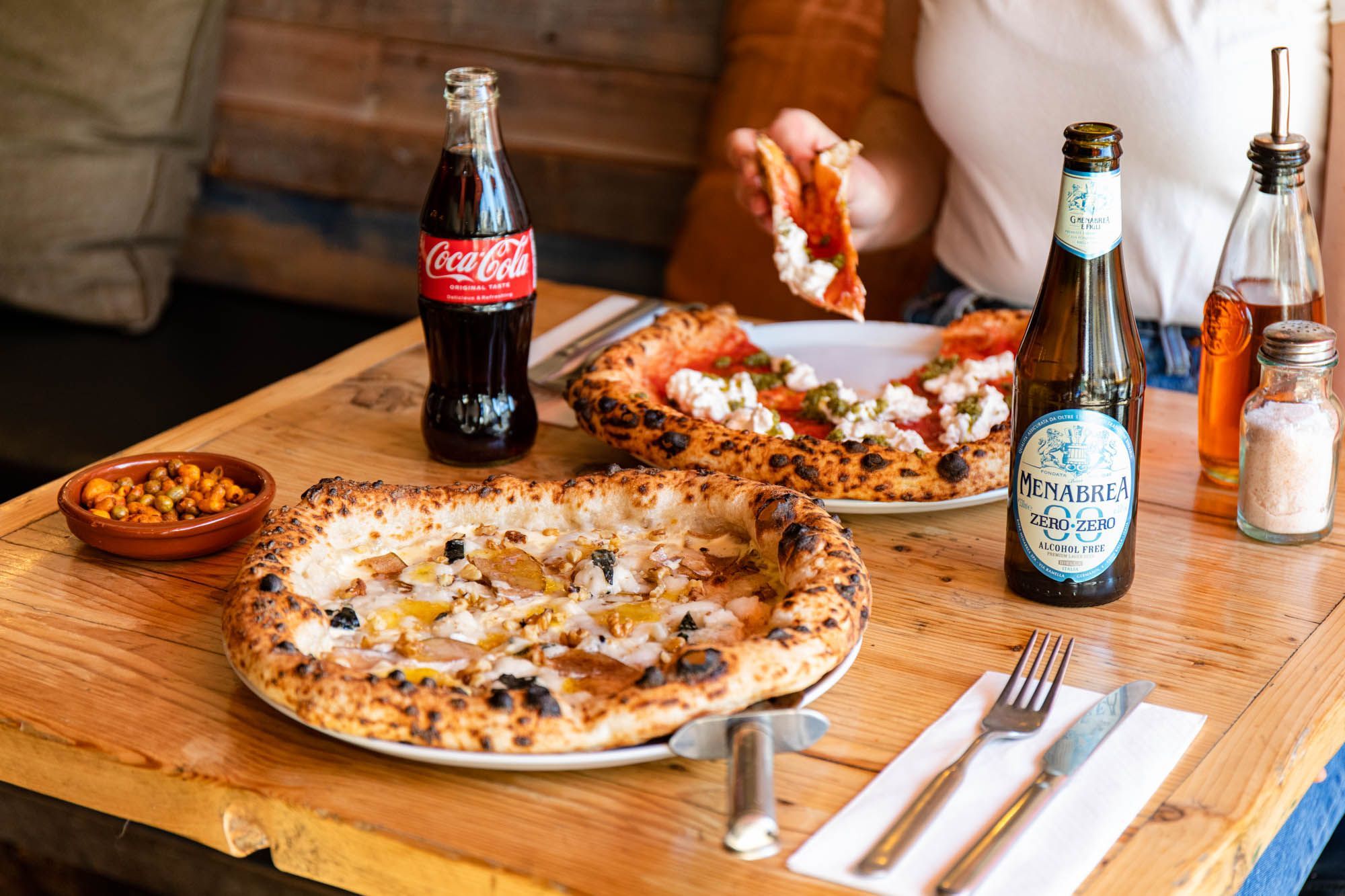 Drinks-wise, there's a long list of cocktails, from crowd pleasers (Aperol spritz, espresso martini) and creative concoctions (tonka bonka, tiramisu martini, lychees are forever). A good selection of beers and wines (where you won't ever have to ask the server if they're suitable for vegans) and none of the booze but all of the fun mocktails, soft drinks and hot drinks complete the list.
Purezza: it's not just pizza and it's not just for vegans. 
As well as being entirely vegan, 98% of the menu is either gluten-free or available with gluten free alternatives. In addition to pizzas, there are classic Italian dishes such as lasagne and superfood pure veggie dishes so Purezza provides a quality offering as a Brighton Italian restaurant.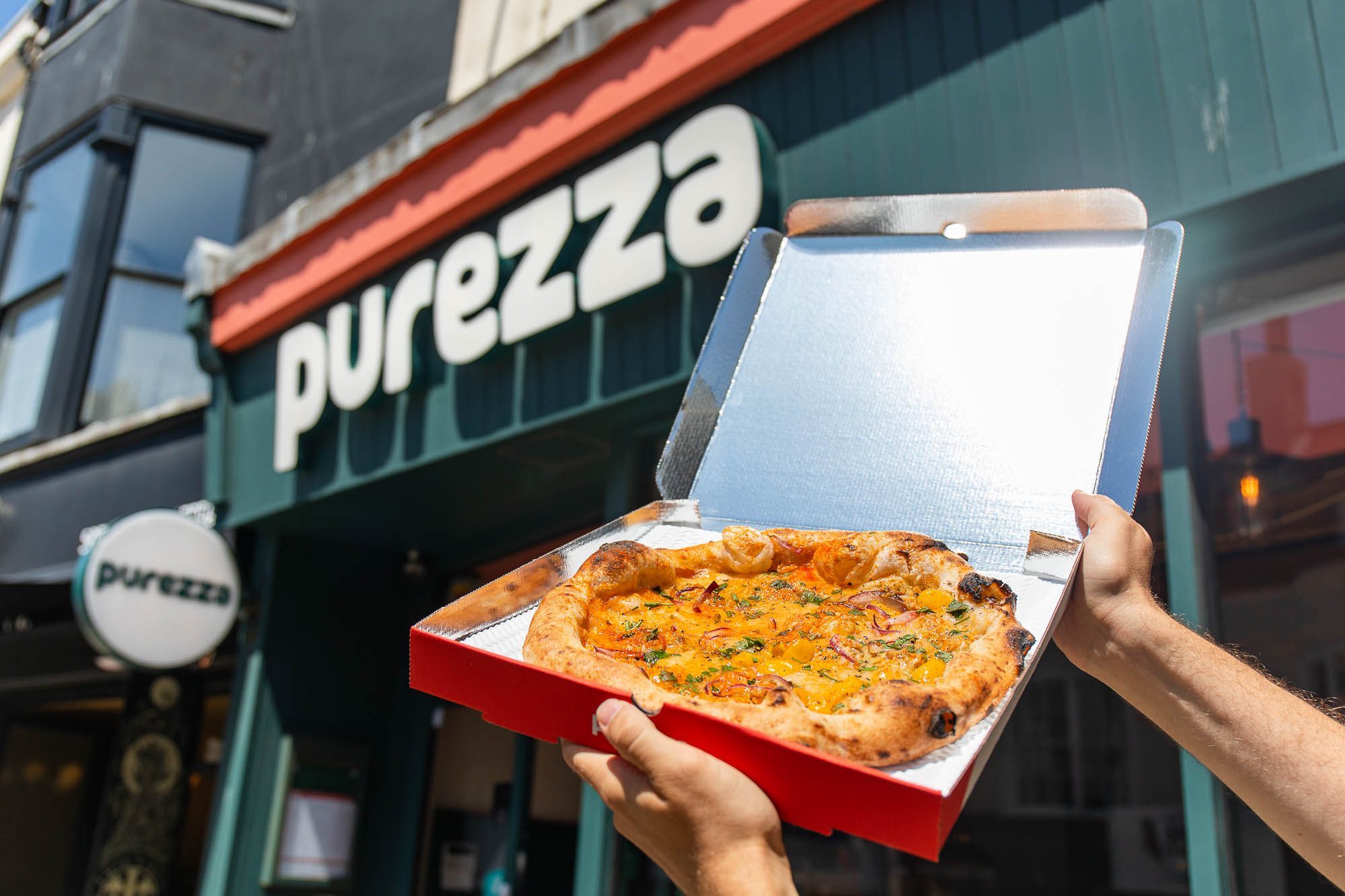 Purezza for children and other pets
For those with an expanded family after the baby/ puppy boom of 2020 Purezza is a great allrounder as a Brighton child friendly restaurant. Kids just love Italian food and there's a dedicated kids menu with under 11s eating for free (when accompanied by a paying adult).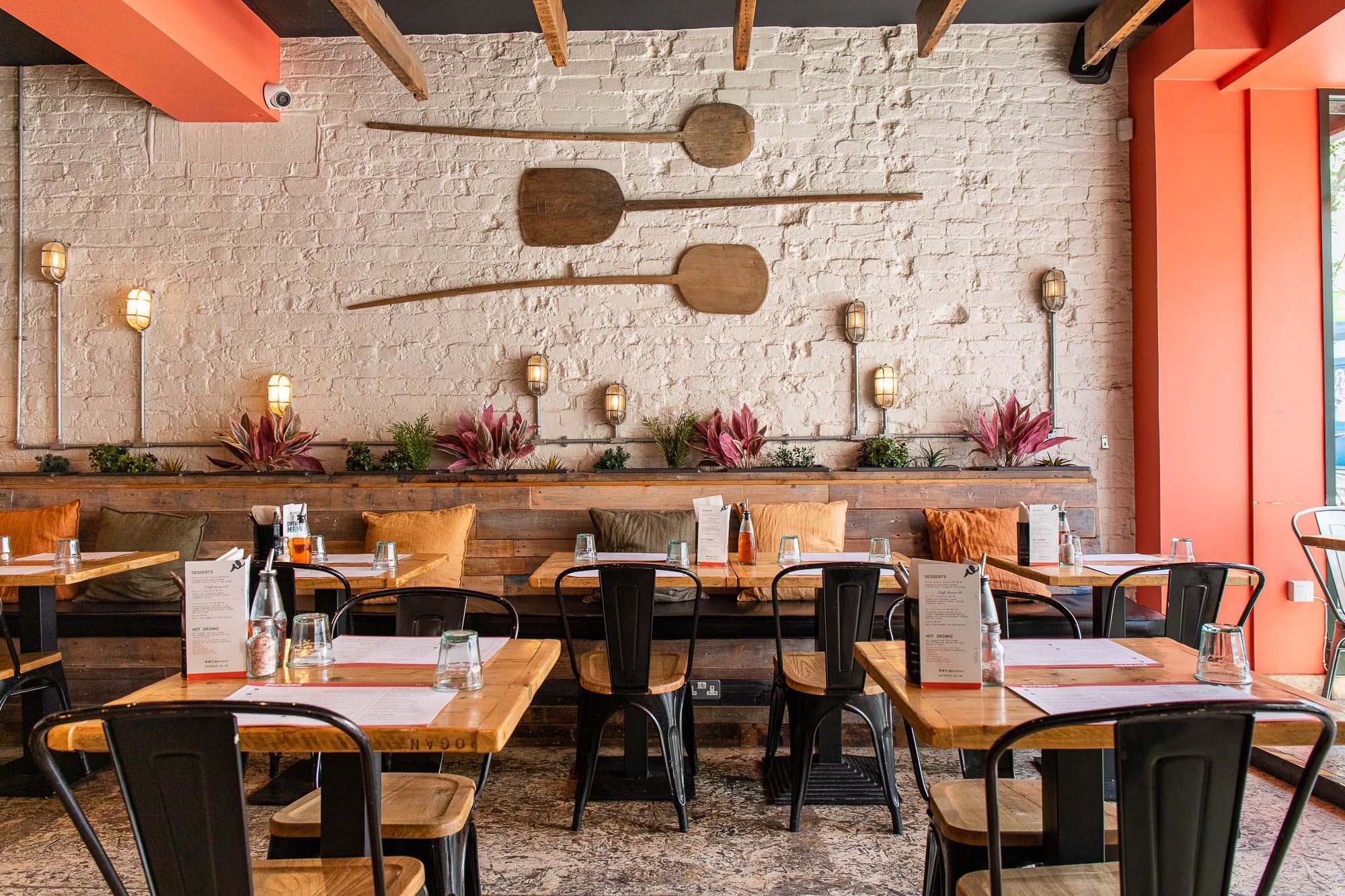 Dogs don't get left out either with free water bowls, homemade vegan pizza slices just for them and non-alcoholic 'pawroni' beer or for the fancy thoroughbreds there's a 'pawsecco'. A drink and meal deal will keep your hound happy and your pocket jangling with change from a fiver.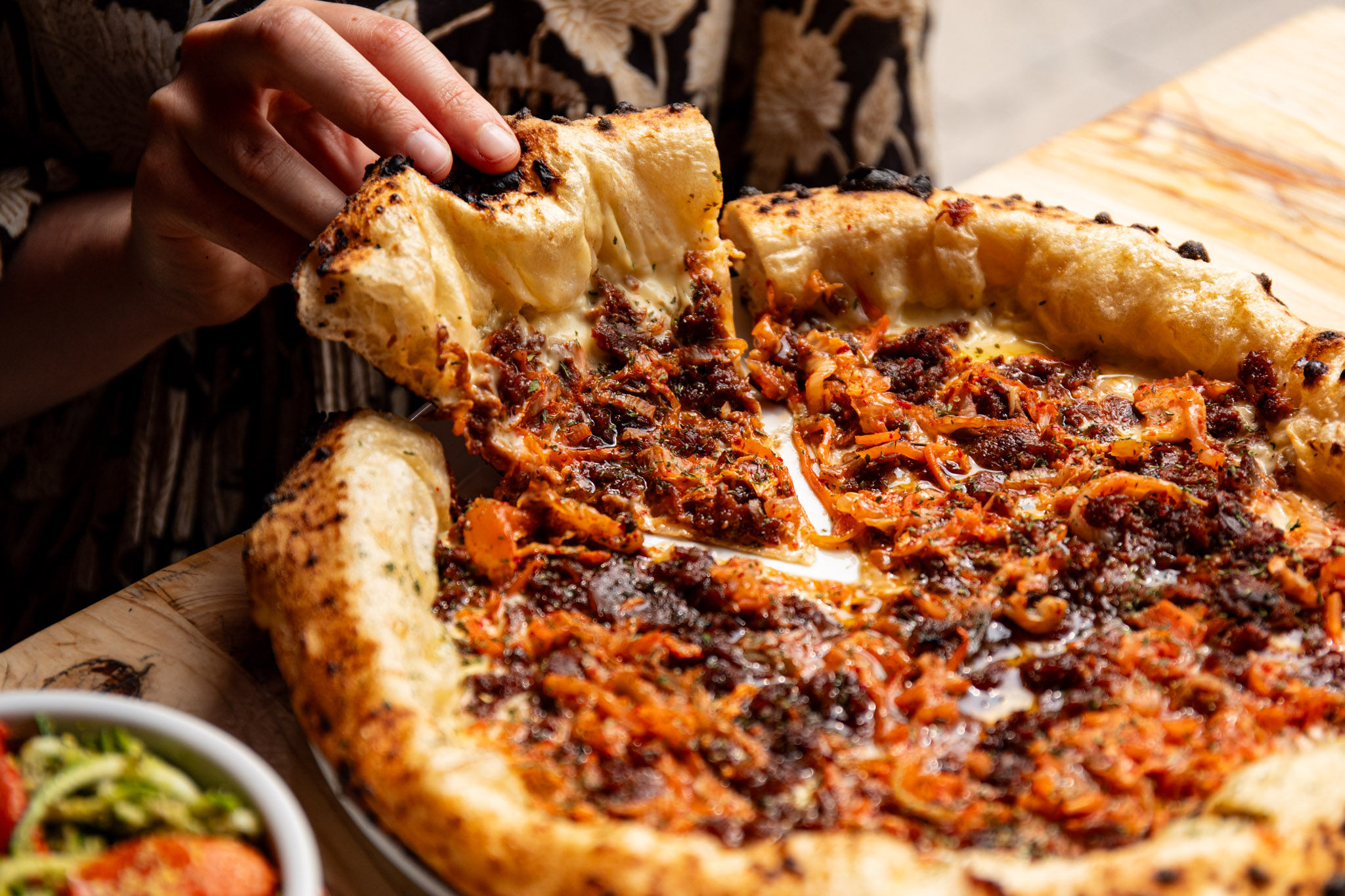 Read Amanda's Review of Brighton Purezza 'Expanding Plant Based Horizons.'