I say Purezza, and you think pizza, right? Well, not necessarily. Because Brighton's very own legend in their own lunchtime have branched out with a daytime menu of plant-based dishes designed to satisfy appetites big and small.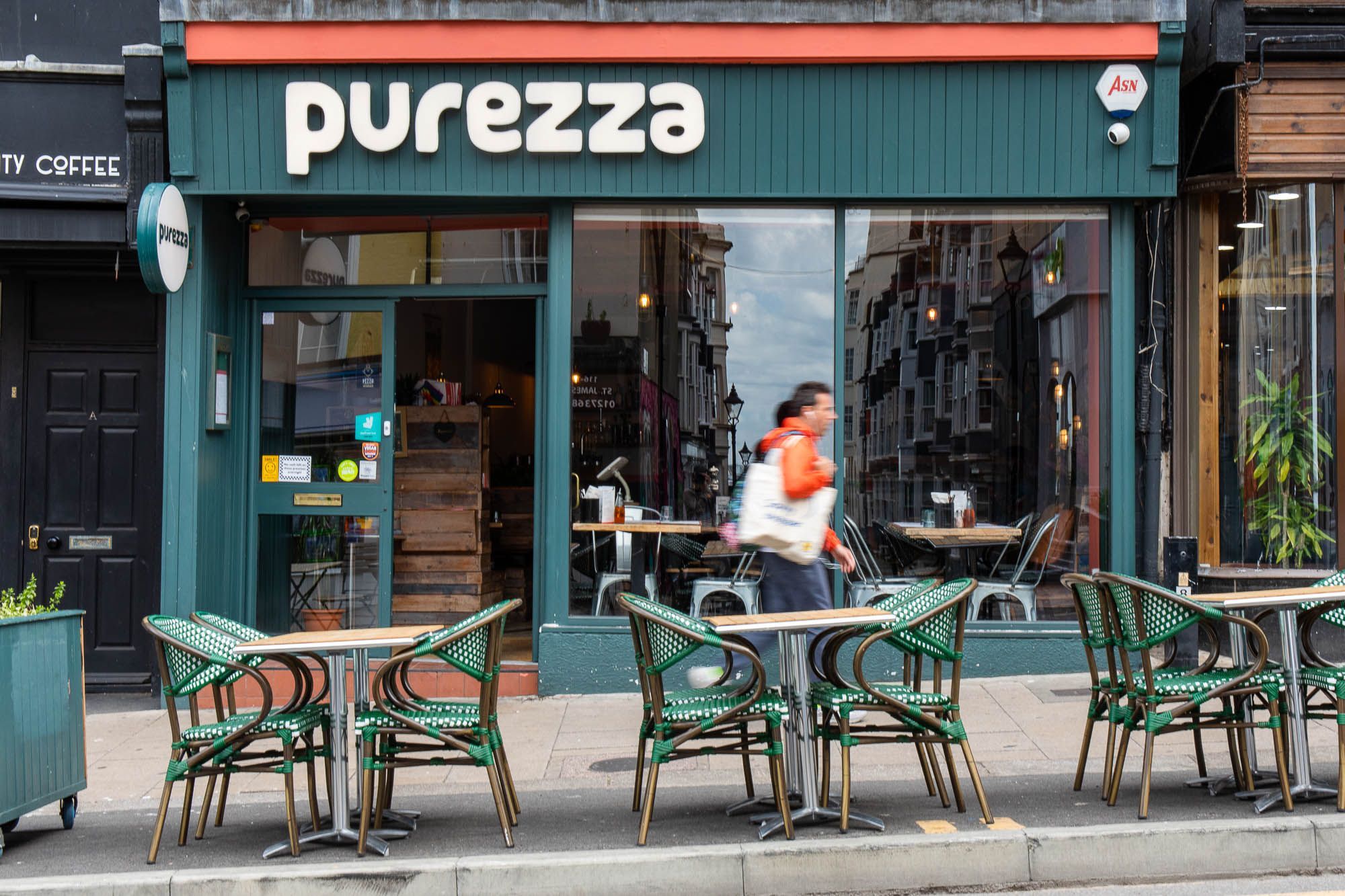 Every day until 5pm, diners can select any item from the small plates menu for £6.50, or three for £18 – and that includes cocktails, mocktails, smoothies, and hot drinks. So, when they say it's an inflation-busting brunch, they aren't lying.
We've been regular Purezza-ites for a few years now, because even carnivores and fromage-fanatics can't argue with their home-grown, award-winning vegan offerings. The sourdough is always soft and fresh, the toppings are always delicious, and the cocktails are always just right. And that kids eat for free always goes down well when my brother and his hungry little monsters come to visit. 
As such, we were excited to try out the new menu. A little too excited, it turned out, as we arrived a full 24 hours before our booking. Luckily, the friendly team squeezed us in anyway, with a smile and a friendly chat helping to dissipate the shame of not being able to read my own diary. 
Choices, choices
Once seated in the bright and airy St James' Street eatery in Kemptown, surrounded with the chatter of couples, friend groups, and families, it was time to make our choices.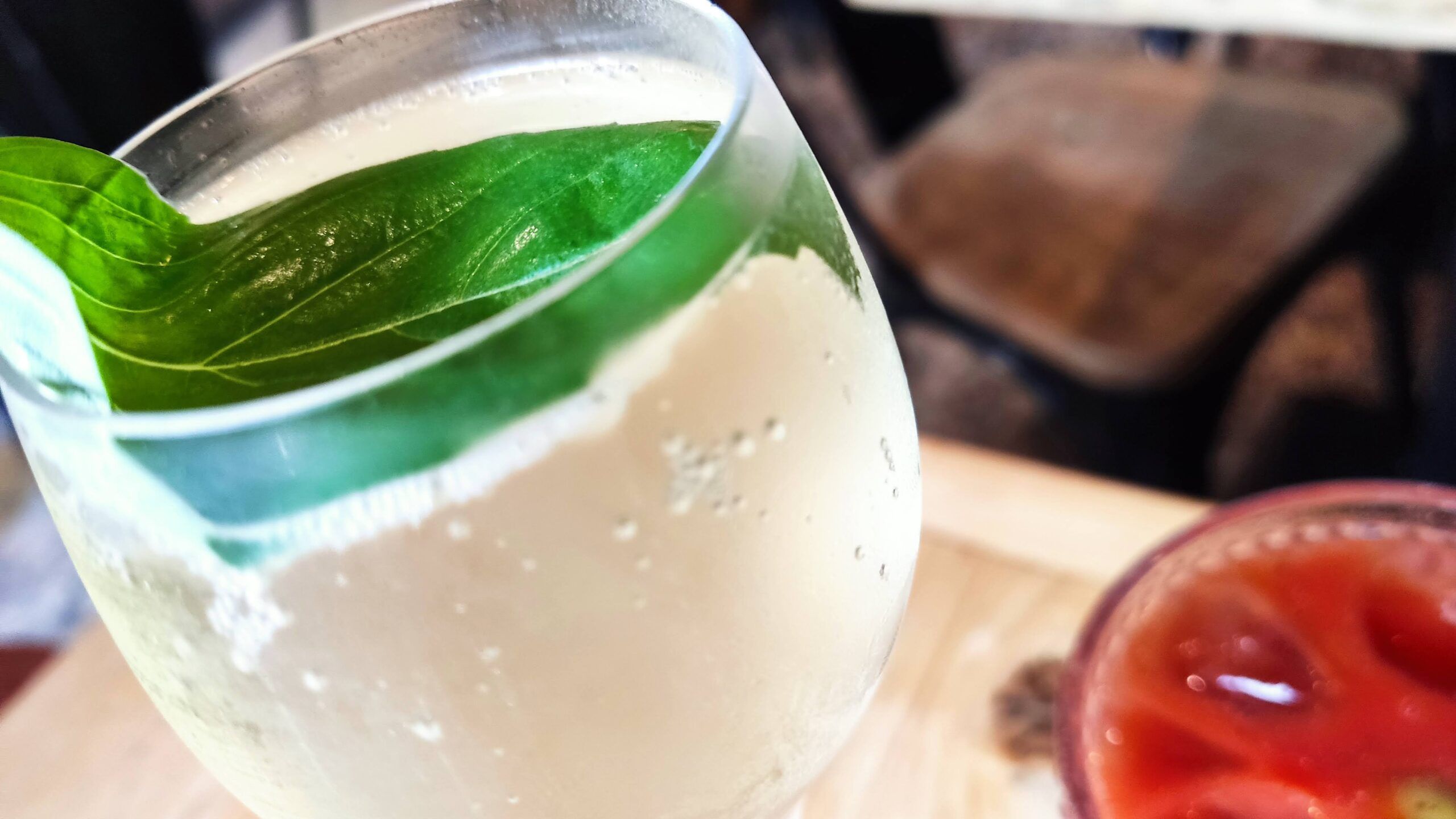 It being late Saturday afternoon, a cocktail seemed appropriate. We went for a Bloody Mary and a Basil Bellini, but the mocktails. The Lychee Zen Zero and the Banana no Colada sounded just as delicious – if not missing an important weekend ingredient.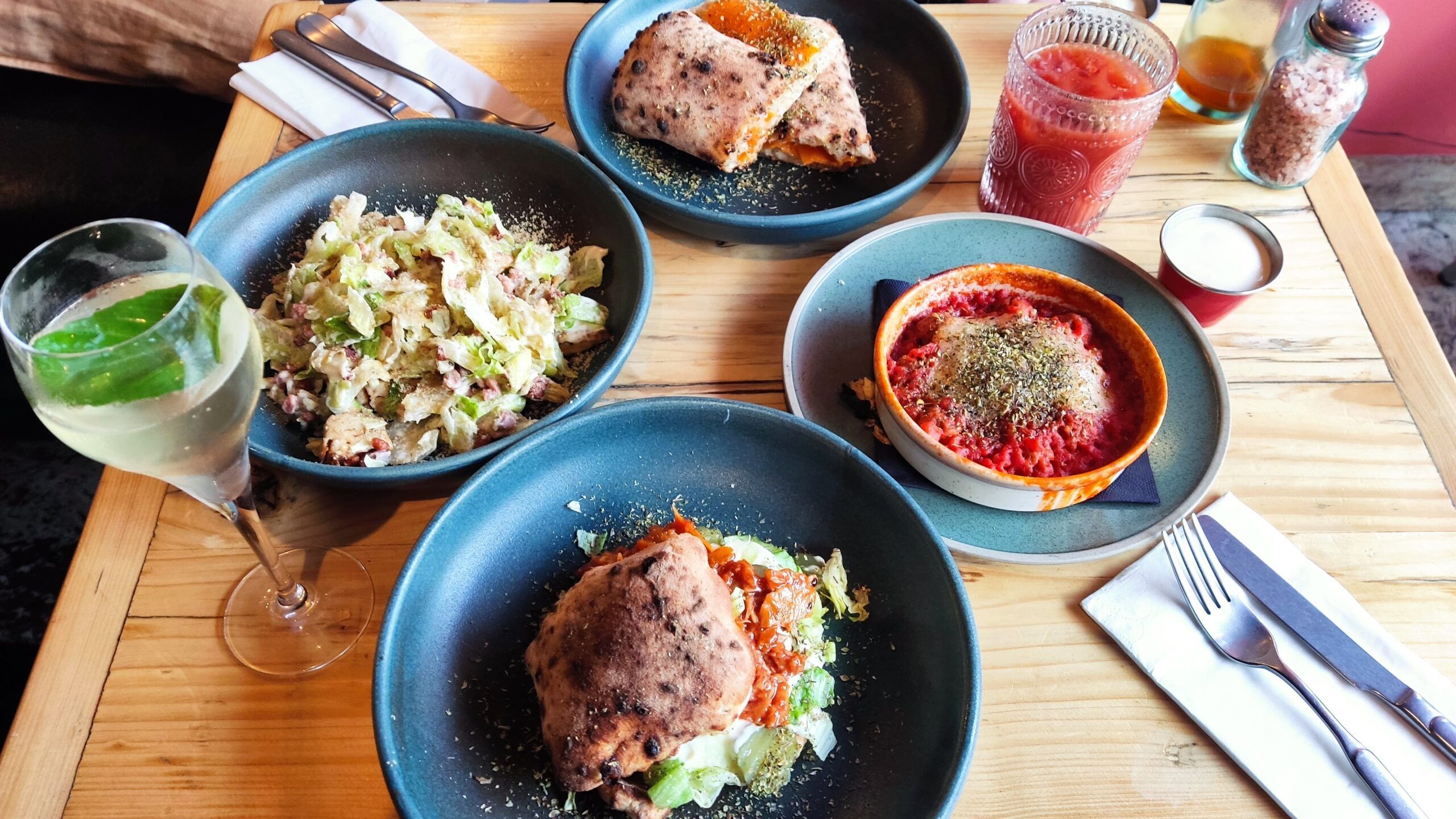 As you would expect, the small plates menu boasts scaled-down versions of Purezza's famous 100% plant-based pizzas. There's a pepperoni, a nduja, and a brunch-appropriate breakfast pizza, with pancetta, tomatoes, scrambled tofu, potatoes, and sausage. But then things take a turn for the unexpected.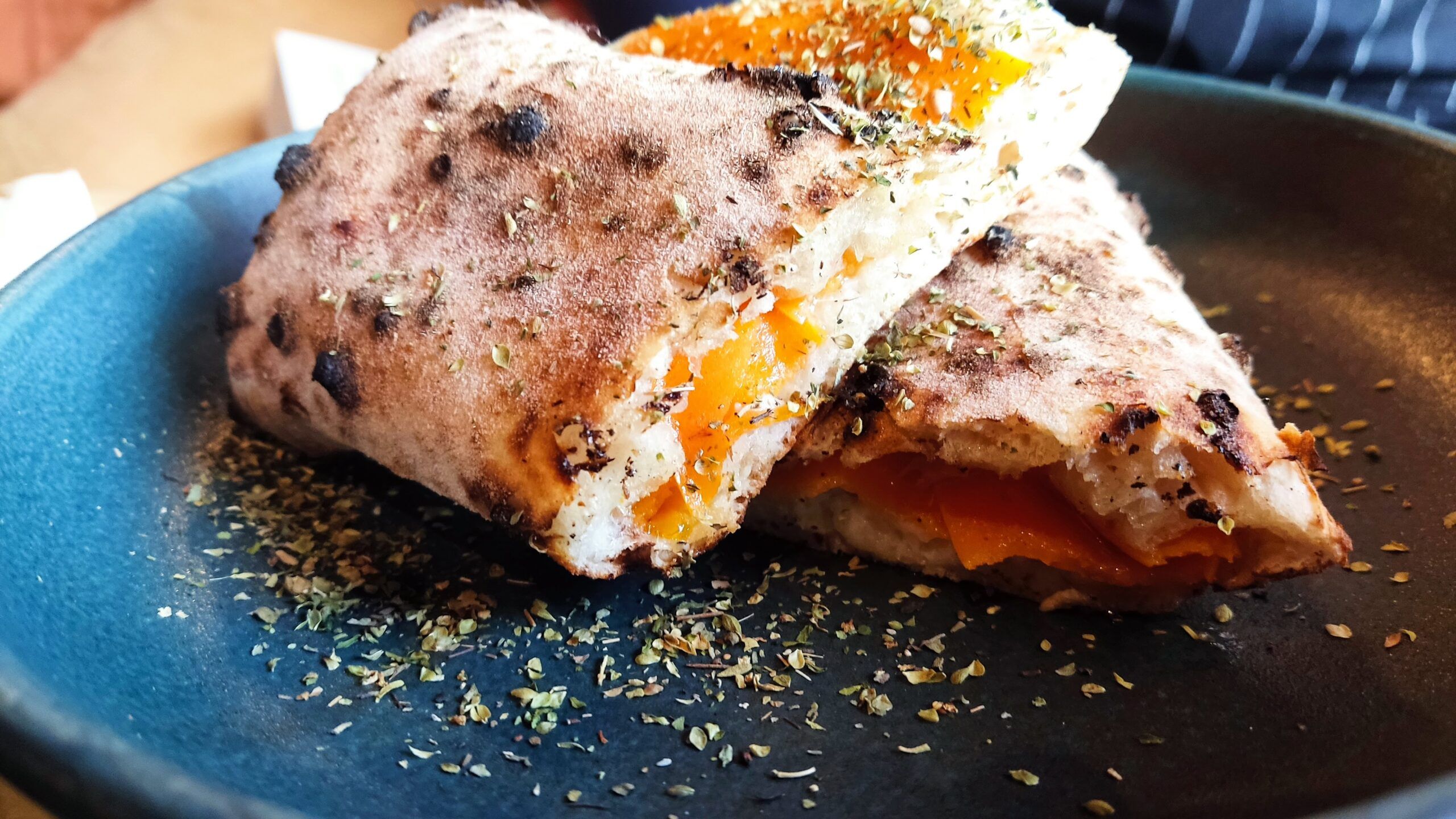 The team have applied their sourdough expertise to ciabatta rolls, and the results are lip smacking. Just like the pizza bases, the rolls are that perfect blend between soft and chewy, pancake-y and pillowy.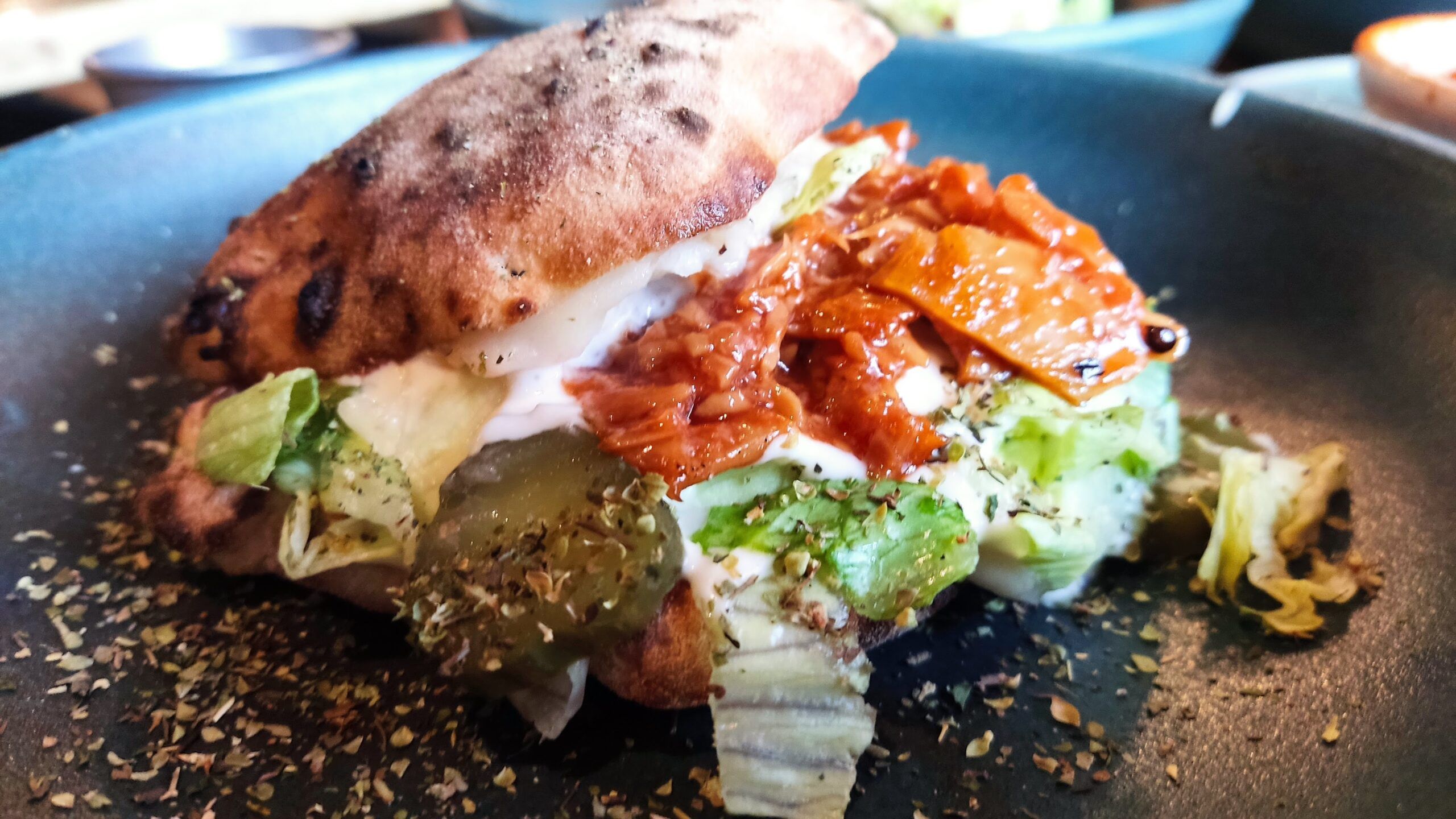 Between us, we had one of these bready joys stuffed with salmon and cream cheese, and another with a juicy Herua patty, melty mozz, red cabbage, lettuce, gherkins, and garlic mayo. My lunch buddy added pulled porketta to his Purezza burger, for a mouth-watering, belly-filling – if not a little messy – treat. Other fillings, including sausage and egg or tuna melt, are also available.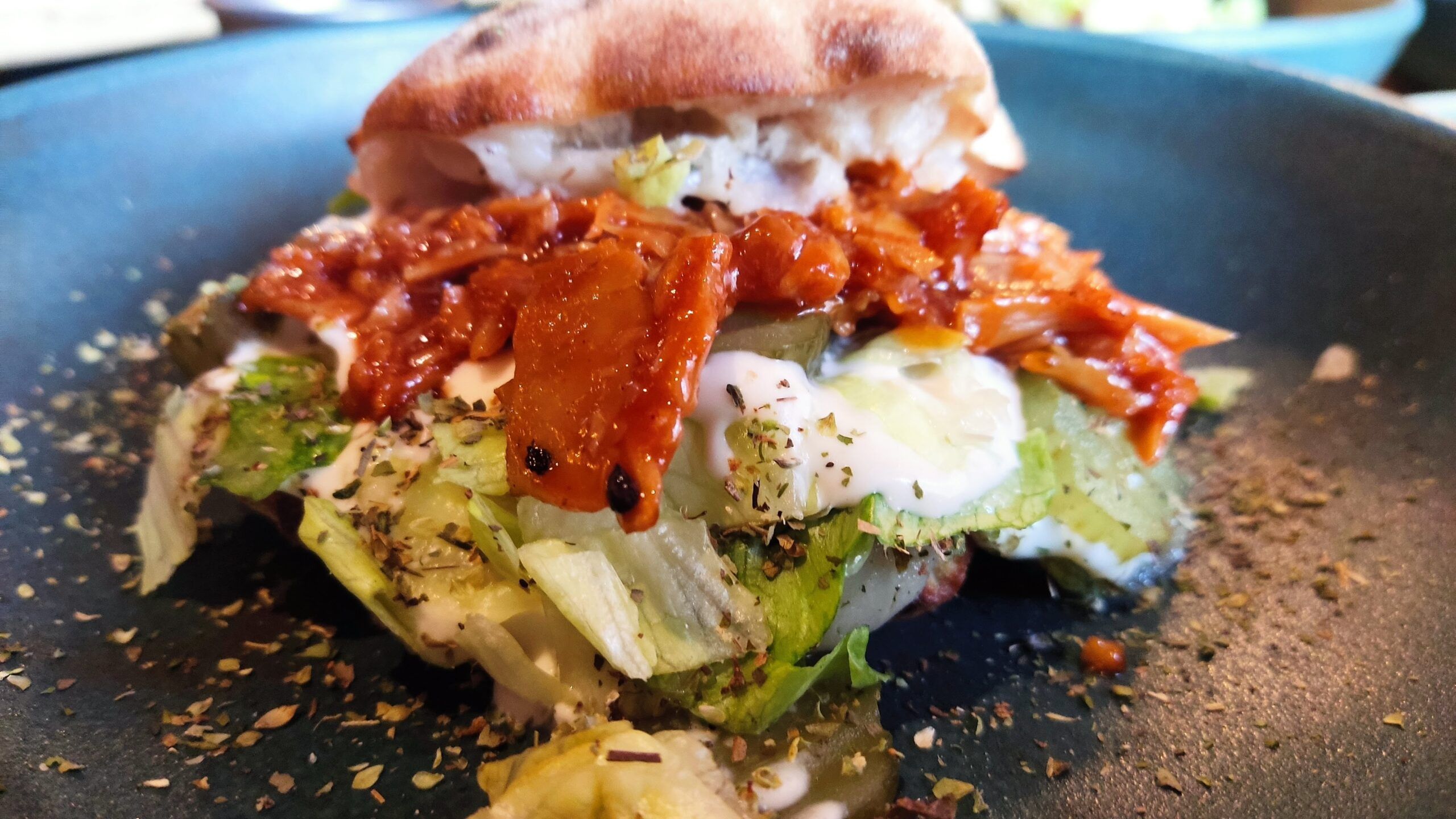 The meatballs were bursting with a deep beefy flavour and baked in a rich homemade tomato sauce that we greedily mopped up with the ciabatta. In an attempt make it a balanced feast, we also ordered the Caesar salad. This half-hearted healthy mission, however, was thwarted by lashings of dressing and parmesan, and generous helpings of chicken pieces and smoky bacon bits. Happily, this salad tasted nothing like restraint.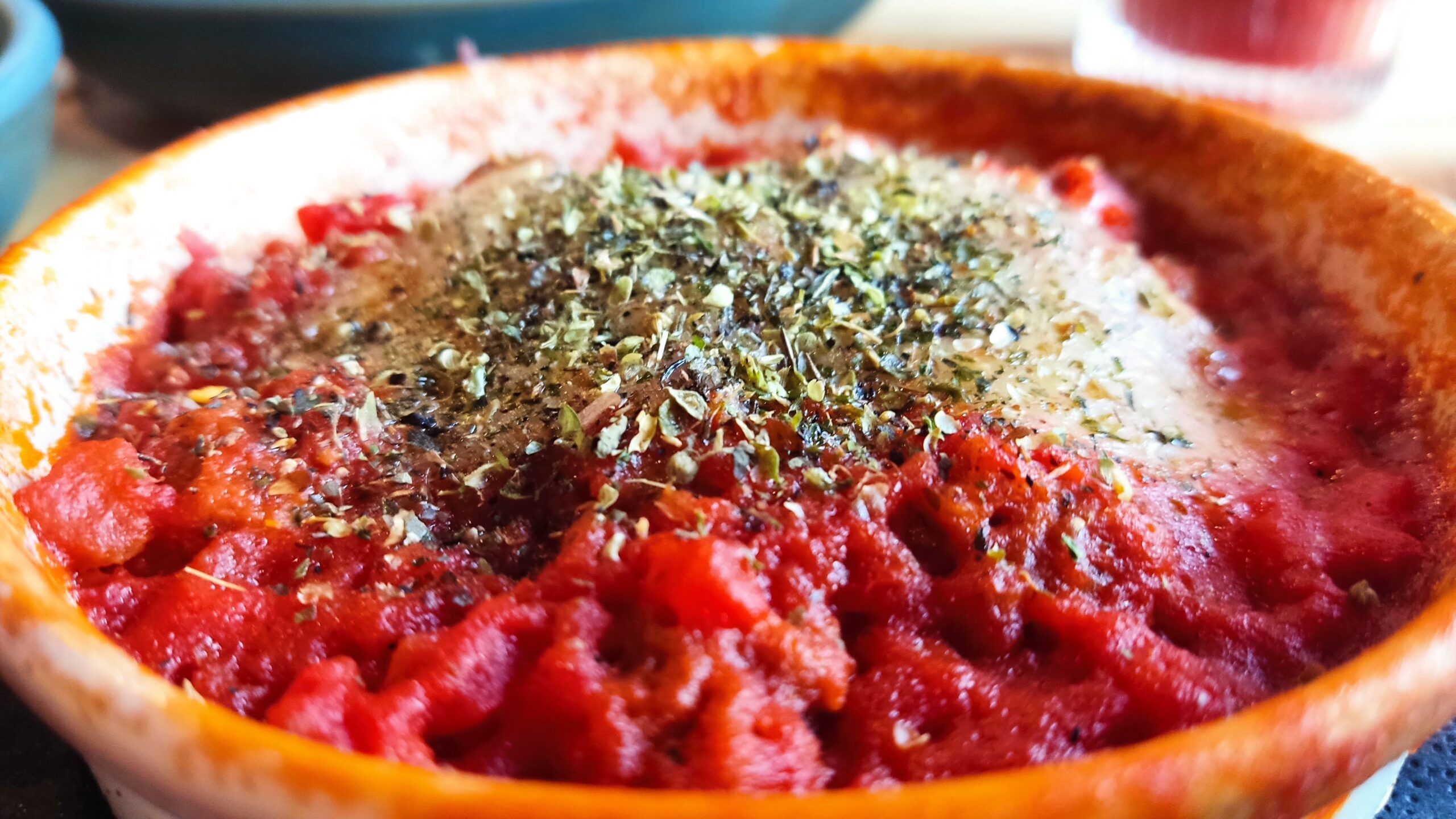 Once we'd cleared our plates and soaked up the atmosphere for a while, it was time to turn our thoughts to desert. Because if you can't treat yourself at the weekend, when can you?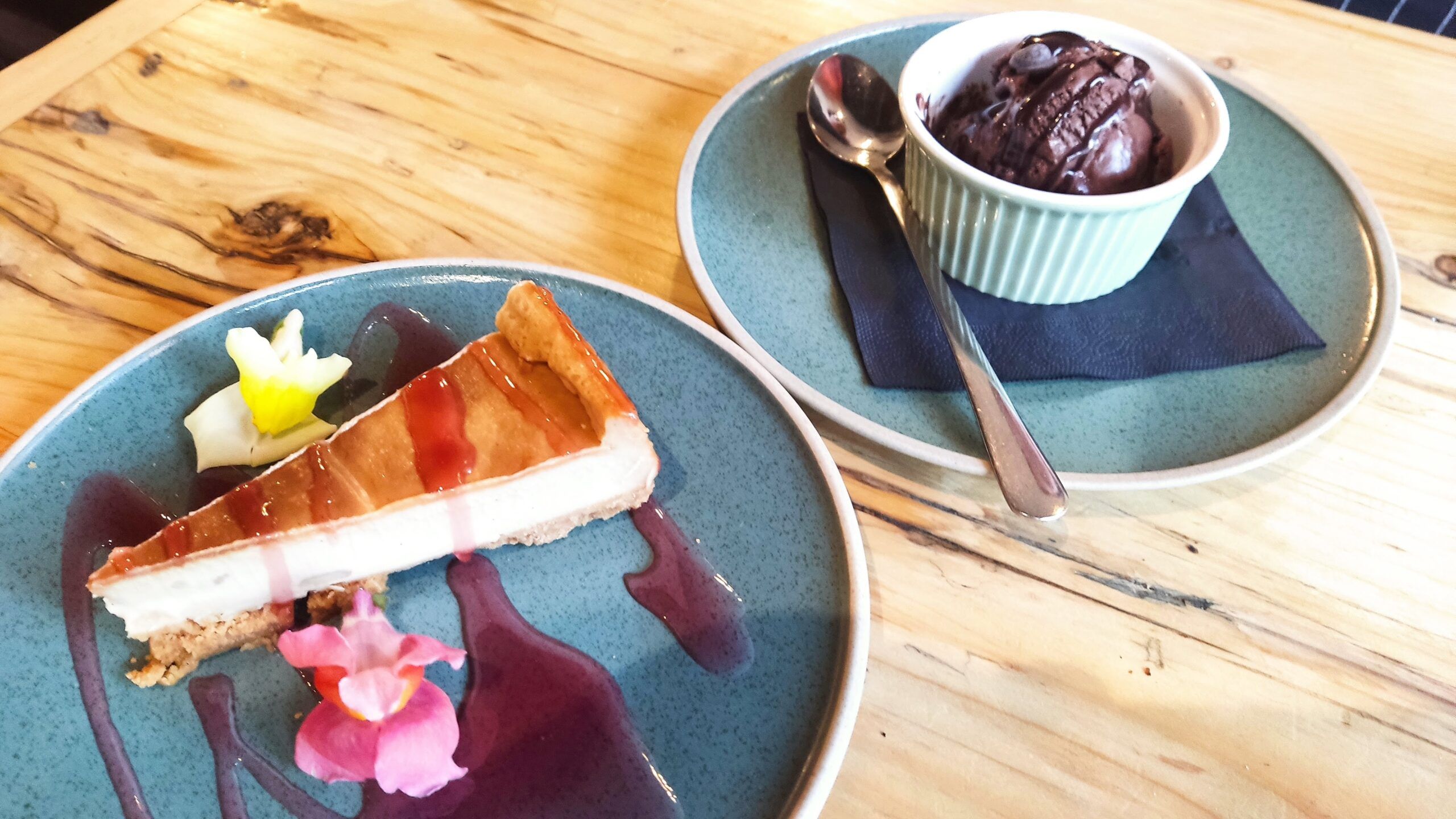 The New York Cheesecake was delicious, creamy and indulgent, balanced with a splash of raspberry coulis. My scoop of chocolate gelato with chocolate chips and chocolate sauce was deeply rich and, well, it was really chocolaty.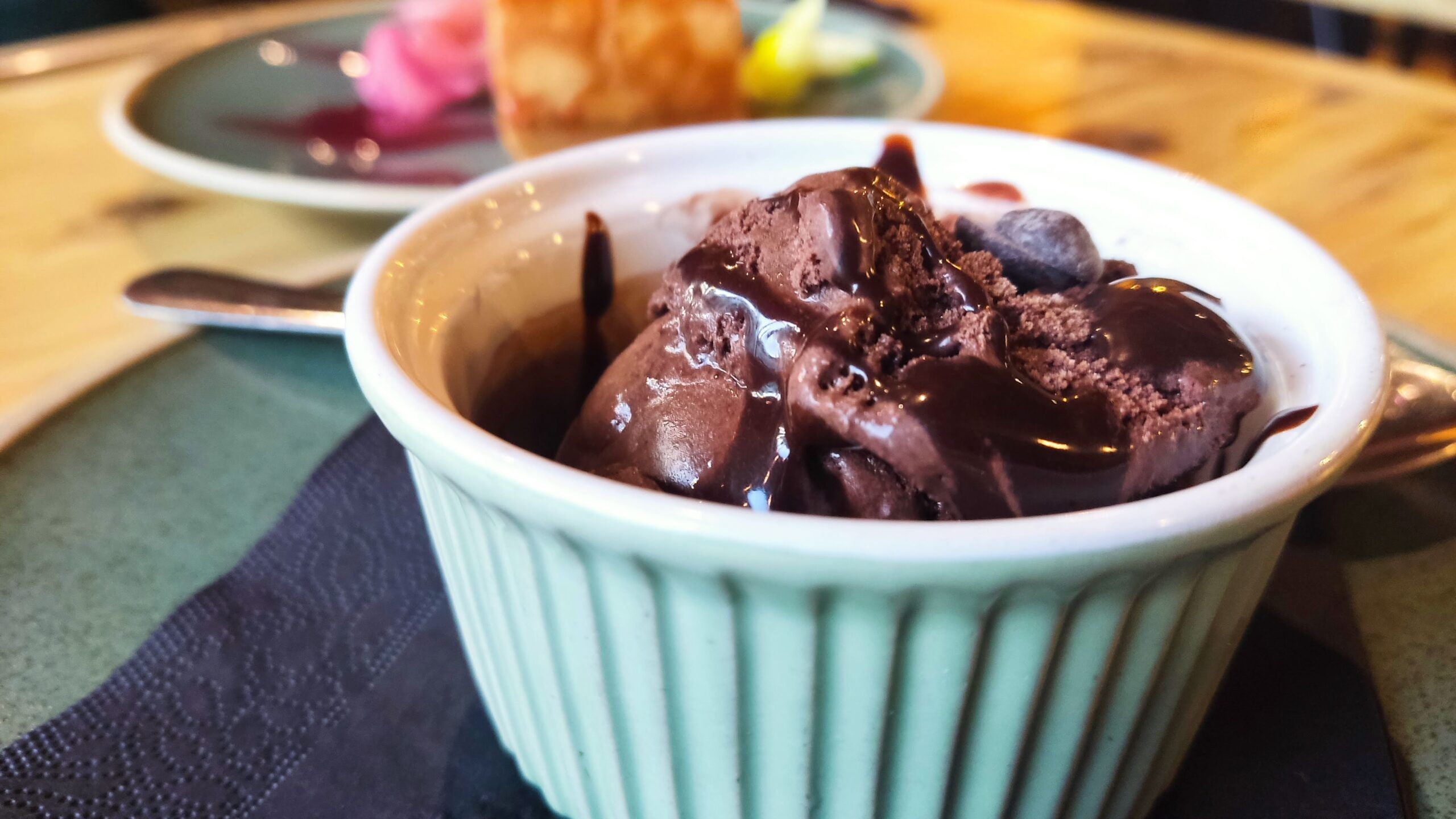 New horizons
Purezza is no stranger to making a splash with its pizza. Since it opened its doors in 2016, it has appeared in national newspapers, won awards, and expanded to cities including London, Manchester, and Bristol. 
But as this new small plates menu shows, it is no one trick pony – and breaking vegan ground is kind of their thing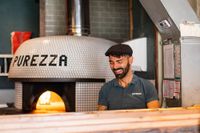 Want to know more about Purezza Brighton – Vegan Pizzeria?
Find Out More