The Station Hotel
The Station Hotel Pub and Kitchen is a treasure of a pub that is set outside the hustle and bustle of the city centre but close enough to be within walking distance. Being nestled behind Preston Park station means that this pub is an accessible and desirable destination location. As the name would suggest Preston Park station is only minutes away from the stunning and hugely popular Preston Park. The park hosts many events over the year; from Brighton Pride and regular visits from various touring circuses to permaculture and community gardening and tennis clubs.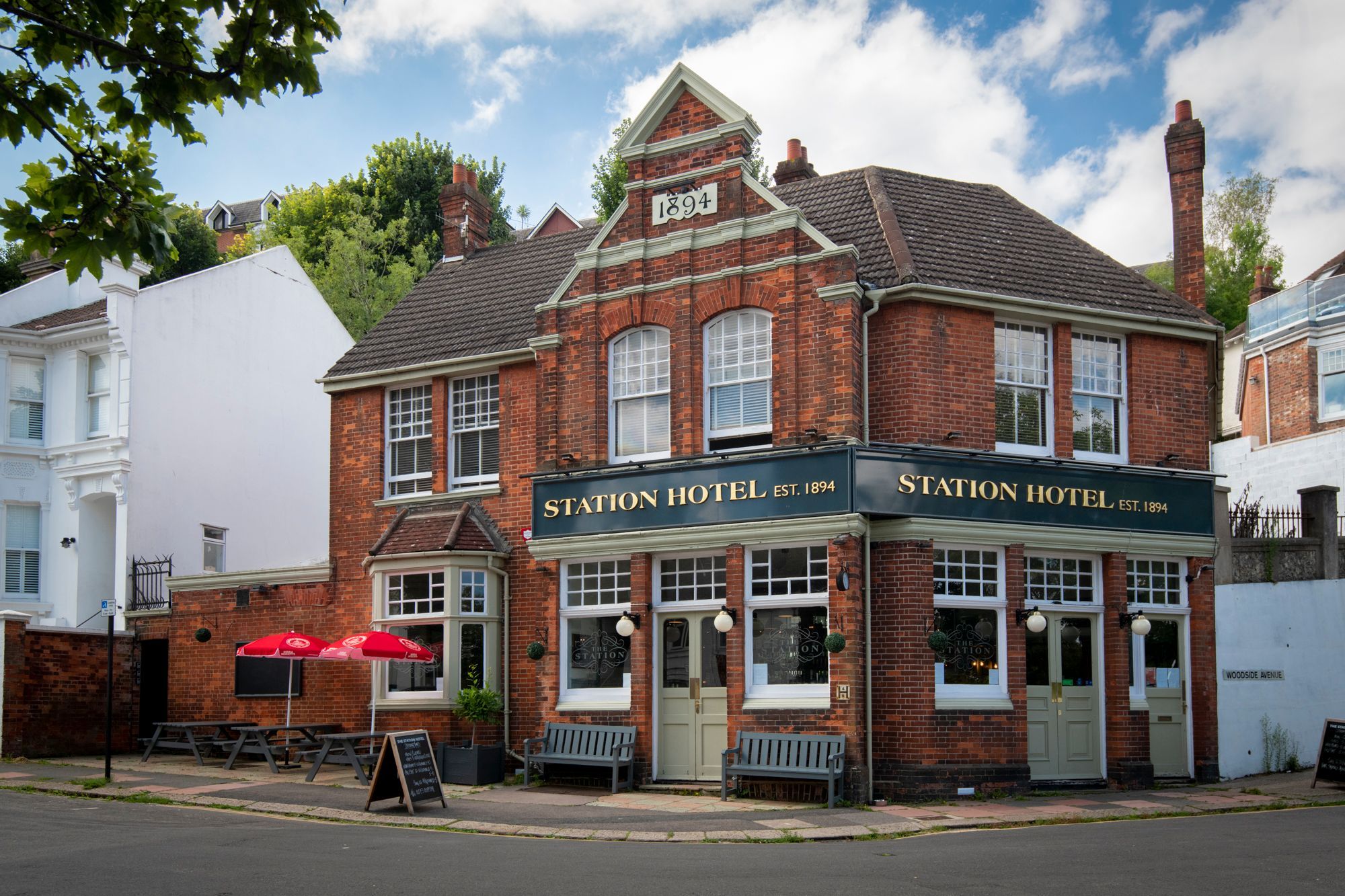 Secluded courtyard for alfresco dining 
The Station Hotel provides a community focussed, family-run pub that offers guests traditional pub comforts. Expect a well-stocked bar, a menu of freshly made gastro classics, and noteworthy Sunday roasts. In addition to the exceptional food and drink offerings, the pub benefits from a secluded courtyard to the rear. During good weather, the courtyard is a sun trap and offers the perfect spot for beer garden socials. If the weather is not onside then fear not as the garden is decked out with private wooded booths.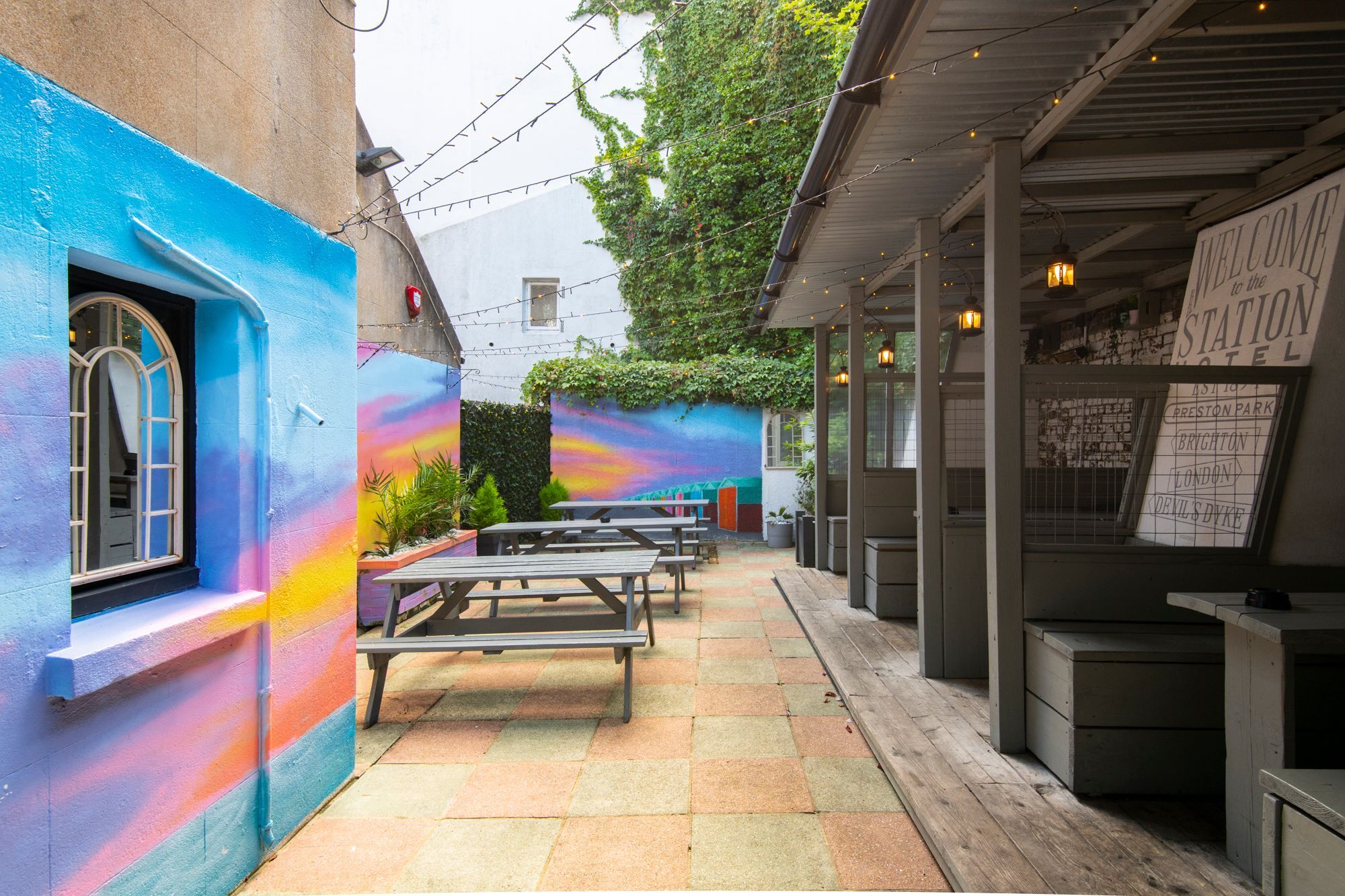 Large open fireplace 
During the winter months (and at this rate perhaps the other seasons too) generally we humans want to be cosy. The long dark days, bitter temperatures, and damp British seasons mean that for many of us the best place to be is next to a wood fire, sipping on red wine or ales and tucking into comforting carbs. If that sounds like your perfect approach to wile away the winter then you'll be ticking all those boxes at The Station Hotel.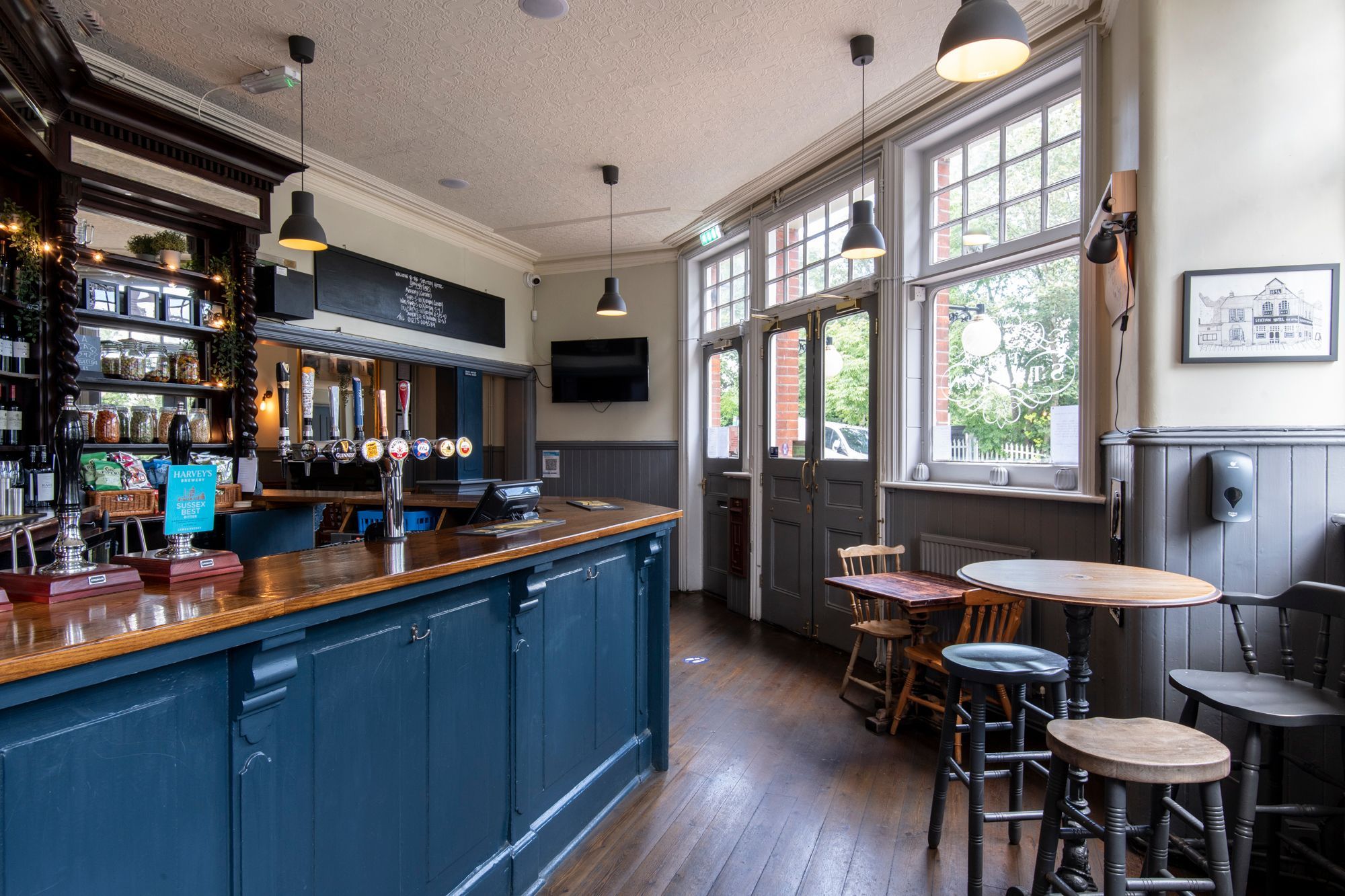 The feel
This stunning 19th-century pub is fronted with traditional red brick and classic hung sash windows. Inside, the venue is filled with natural light and the open-plan layout makes it feel spacious and well lit. Traditionally decked out with many wooden features, The Station Hotel holds the warmth and sentimentality of the good times that have been enjoyed there since 1894.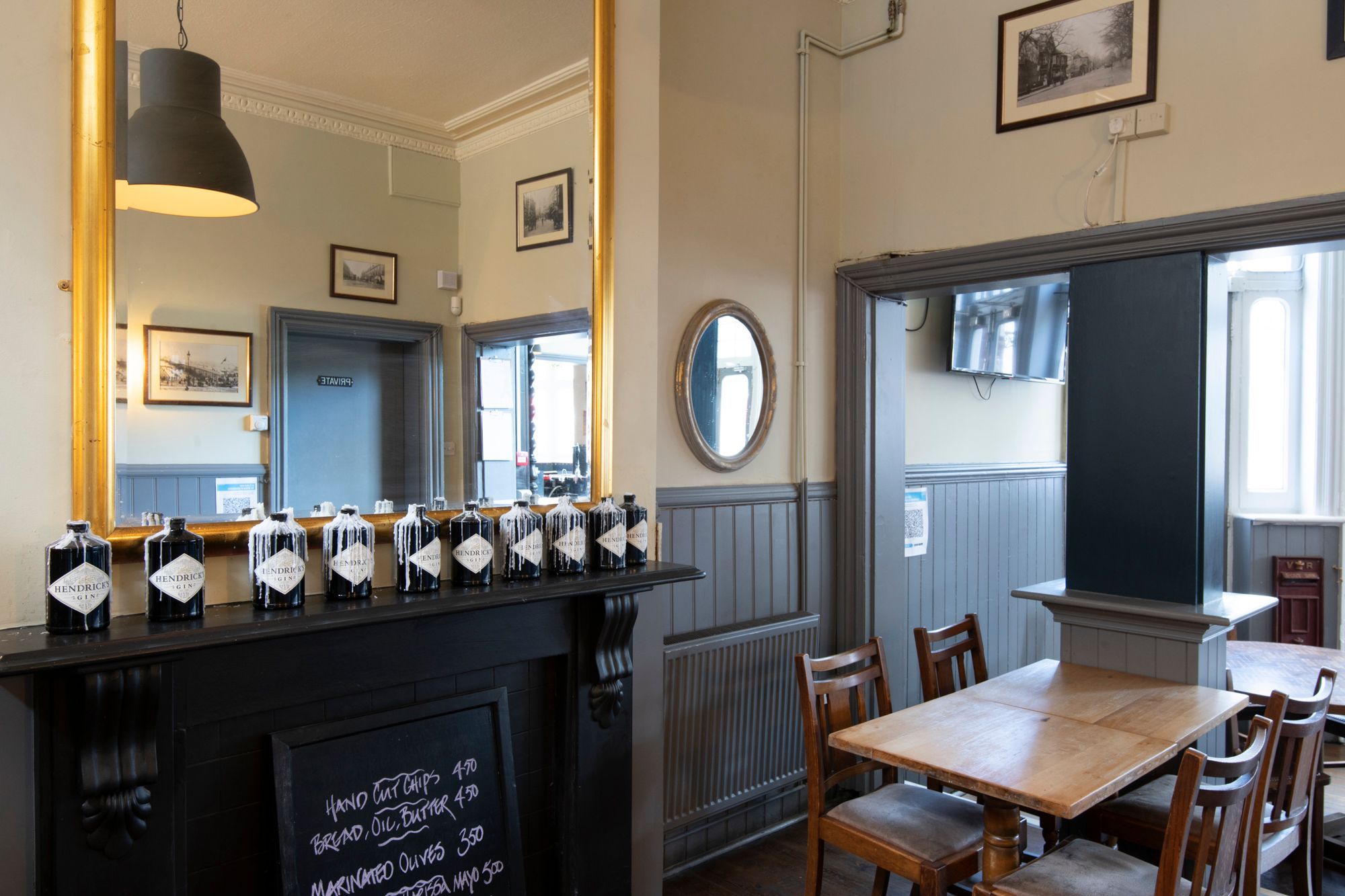 Local produce and well-made favourites 
Food at The Station Hotel is served from lunch through to dinner. They offer guests a well thought out menu of classic pub favourites and few other specialist options. Ingredients are always fresh and in keeping with the neighbourhood spirit of the venue, are sourced from local suppliers.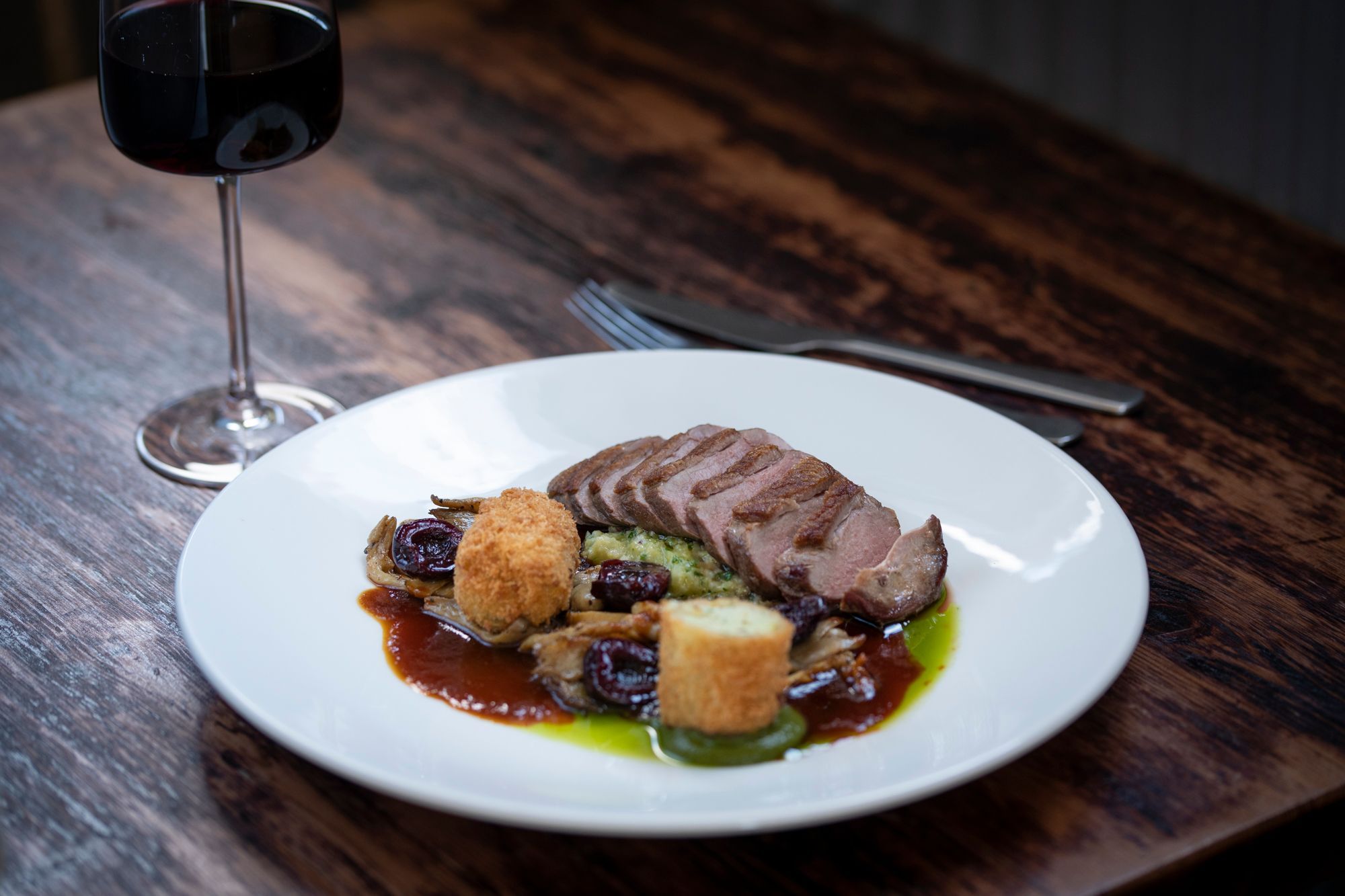 Bar snacks and small plates are a big thing for light grazers and The Station Hotel caters well for those of you that want to nibble and natter. The bar snacks menu features dishes like; falafel, mint yoghurt, and pork fillet, coconut masala, poppadom. Or, if you like a chilli kick we recommend the moreish, crispy jalapenos, which come served with a delicious lemon and dill mayo.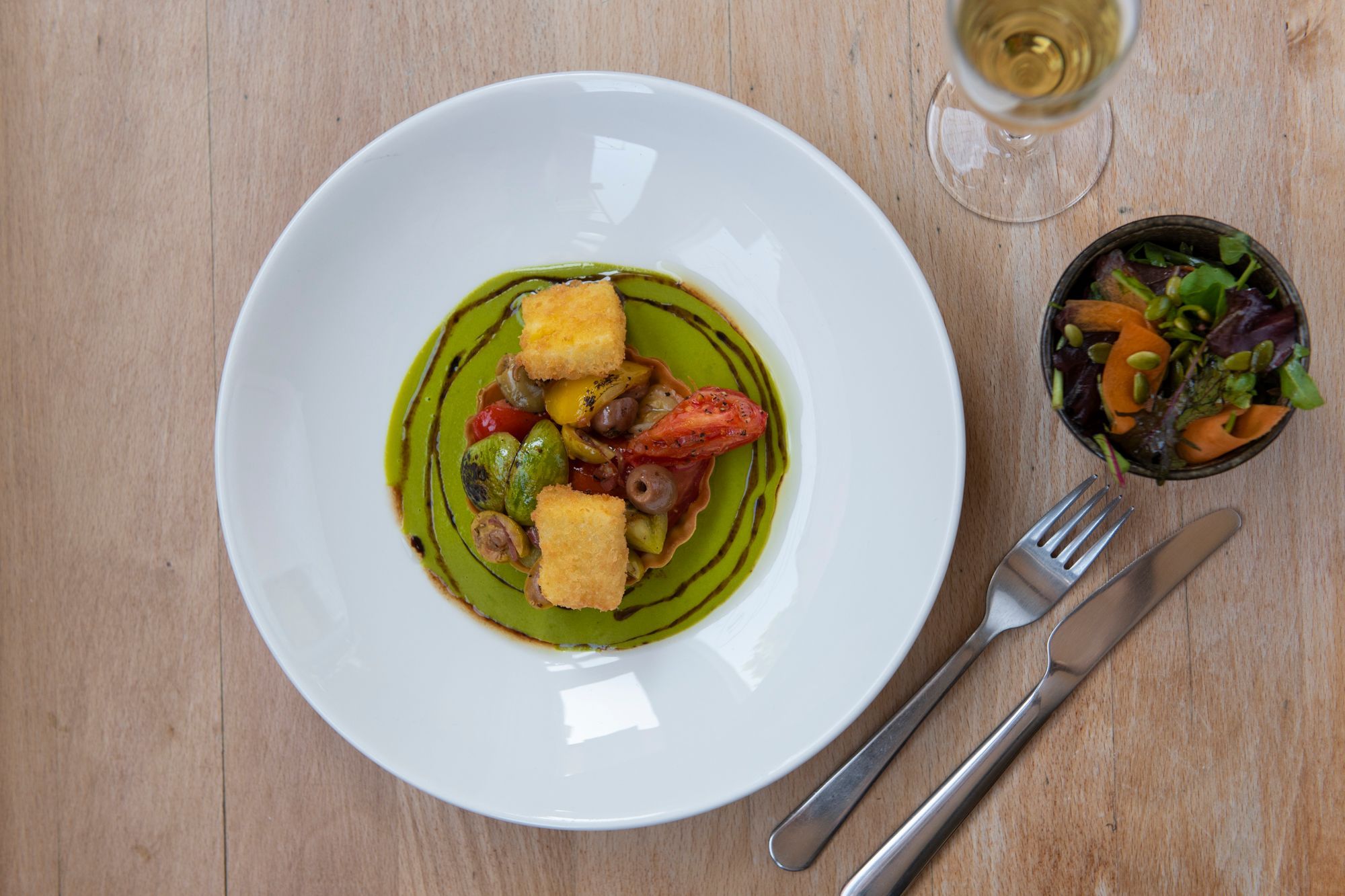 The main menu features traditional pub favourites, such as rib-eye steak with garlic mushrooms, roasted hispi, chimichurri and hand-cut chips. Or, for a nod to nostalgia guests can enjoy bubble and squeak, tenderstem, poached eggs, and caper jus. We're certain that this dish will have many of us reminiscing about Sunday suppers at the grandparents.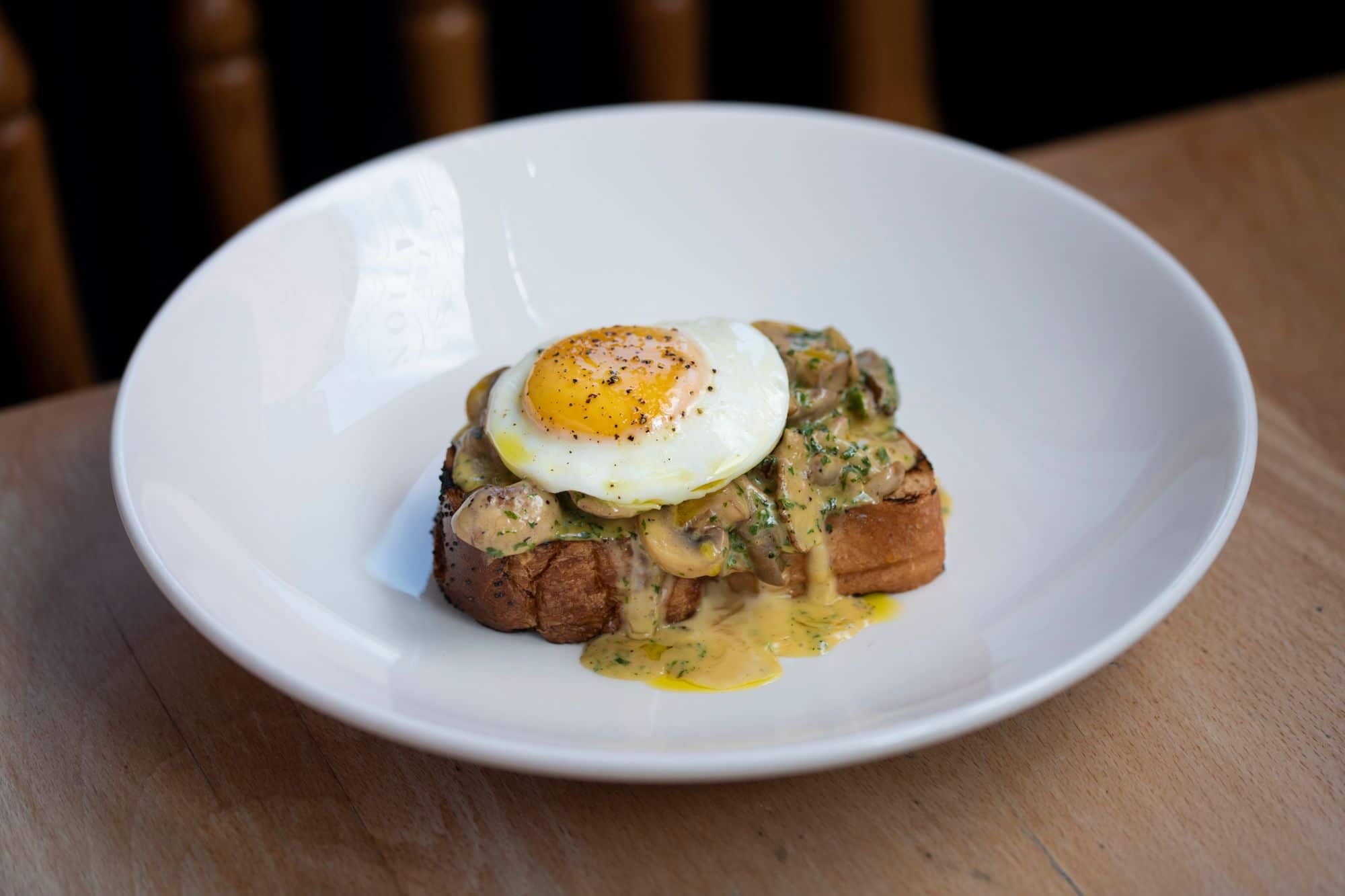 Private Hire 
The Station Hotel is available for partial or full hire. The added benefit of having three ensuite guest rooms upstairs makes this venue a great option for parties needing to kip down for a night or two after the event.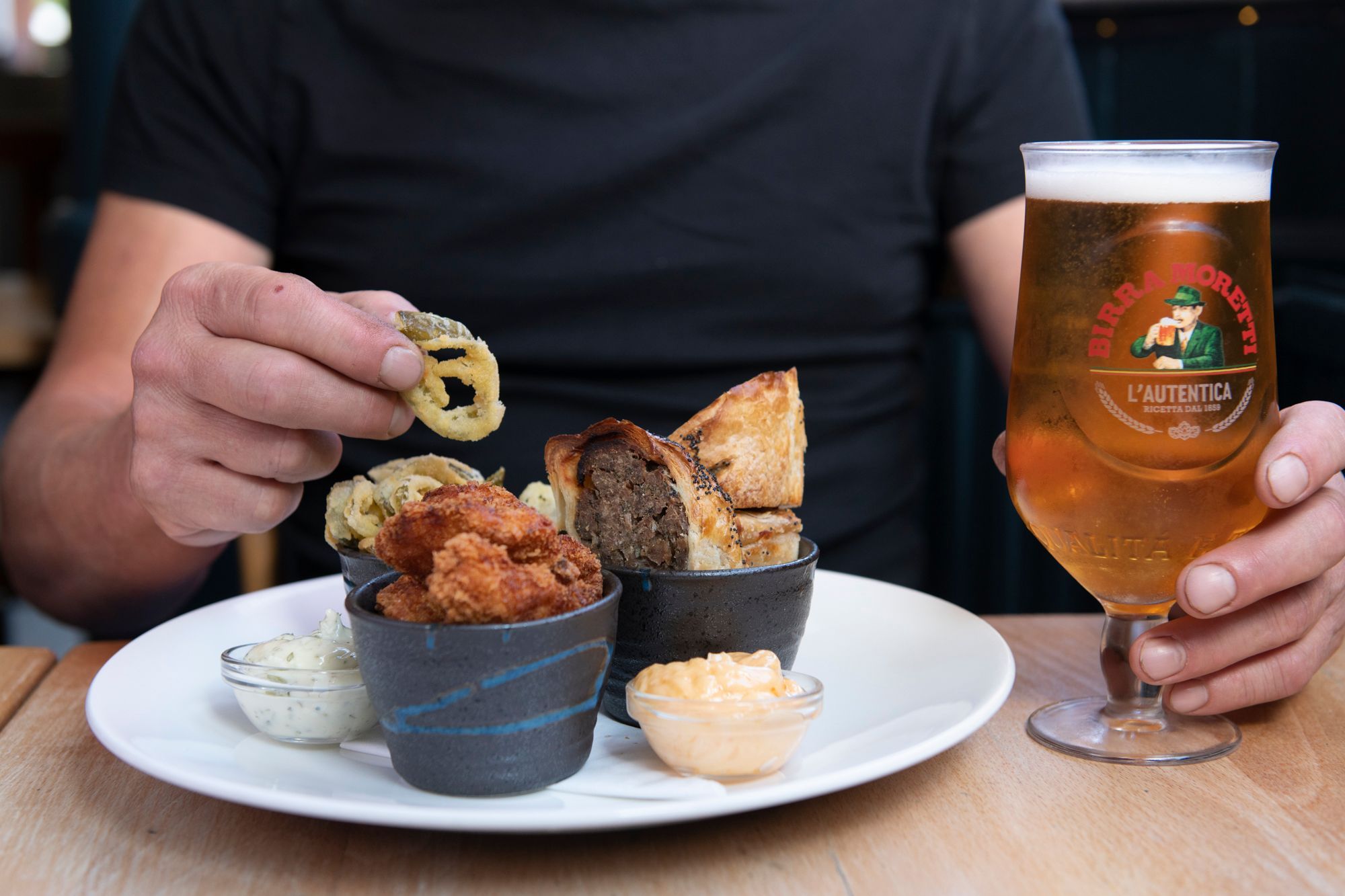 Post a Review
Be the first to review.