On Track for Deliciousness at The Station
The Station Hotel, Pub and Kitchen stands majestically over Preston Park Station. It's the one you see if you're heading out of Brighton and wish you could stop off at for a spot of lunch or a cold pint. We can say that when you do, you'll be in for a treat.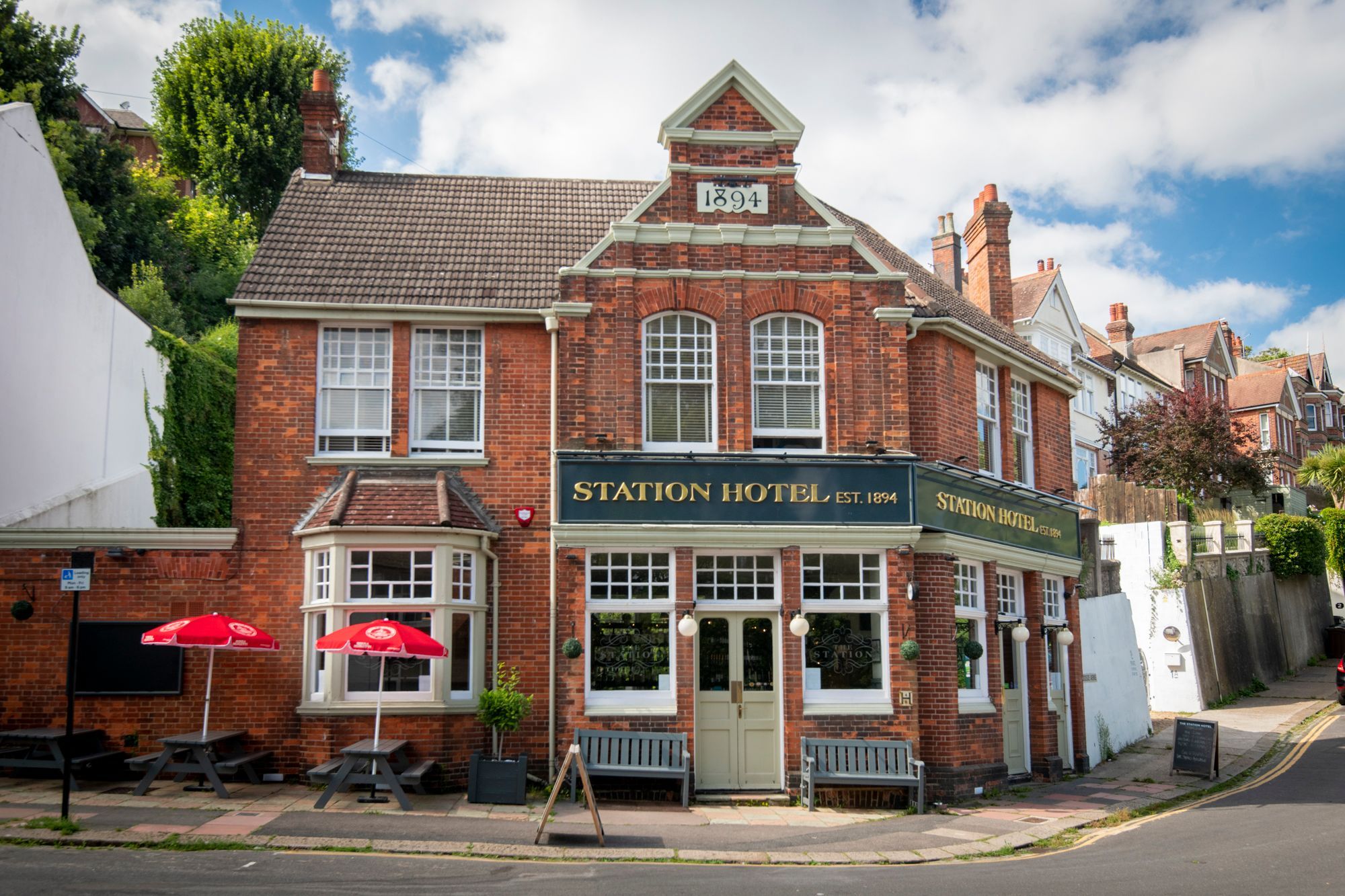 It's open for everyone, of course, whether you're a commuter or not, and has a loyal following of locals who adore its mix of traditional pub décor and unexpectedly swanky-yet-down-to-earth menu. But it's a venue the whole of Brighton and Hove should journey to.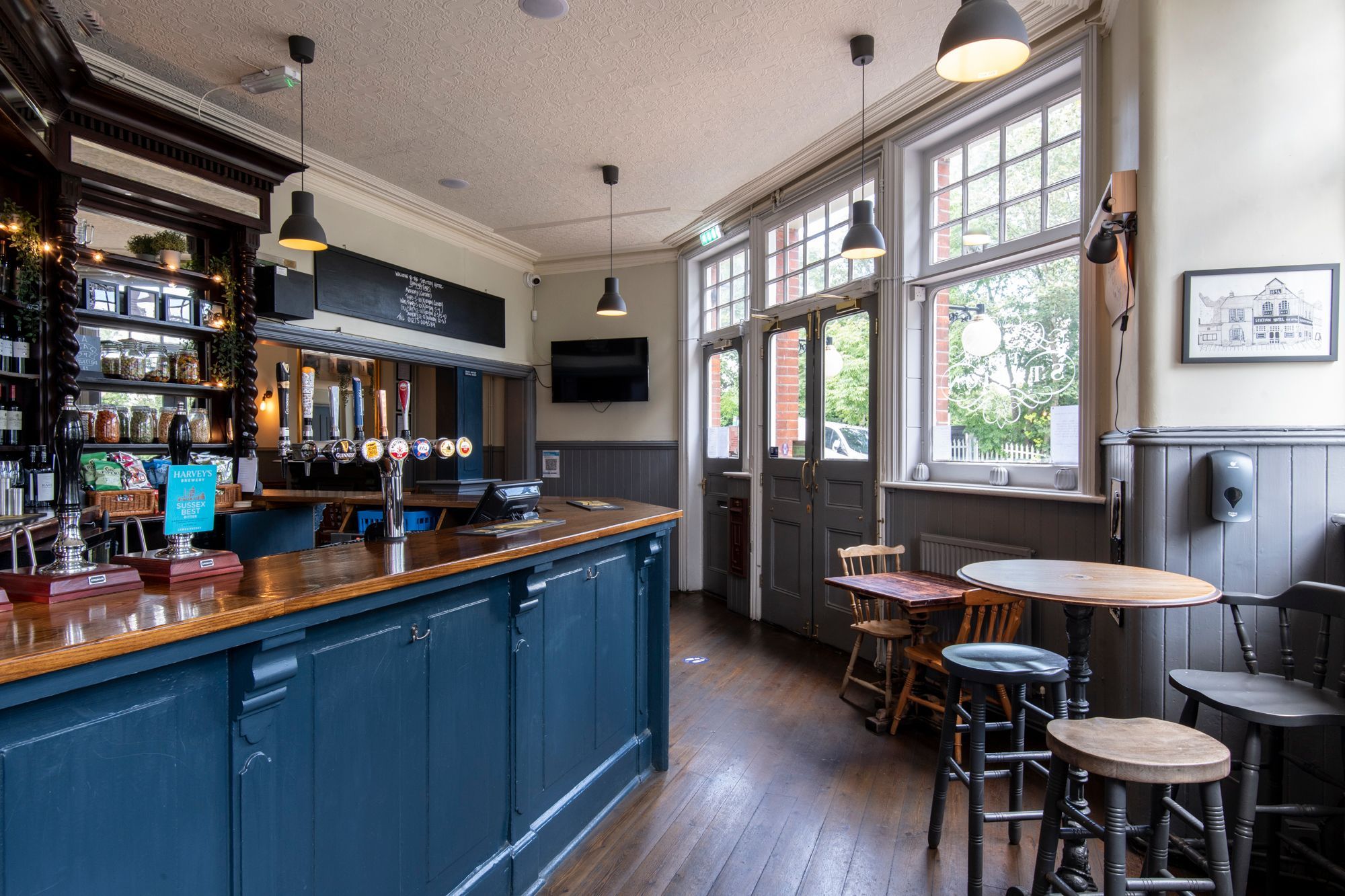 The Bar Snacks and Starters
Here's where you'll immediately get a sense of the 'something for everyone with a touch of pizazz' approach at The Station. The appetizer array ranges from Bread with Balsamic Oil and Butter and a Sausage Roll with Harissa Mayo to Wild Mushrooms on Toast with a Fried Hen Egg with Truffle Oil. It's a proper pub grub with a sprinkling of fancy, elevating every dish to delish while still managing to crowd please.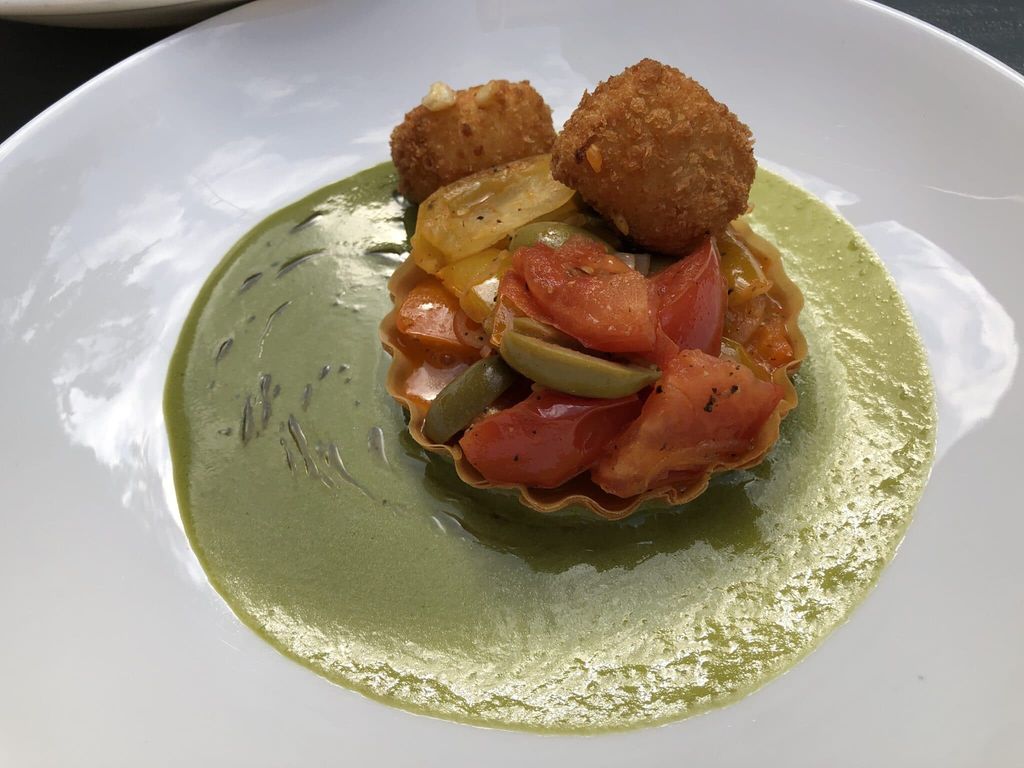 We sampled the Sun Blushed Tomato, Rosemary & Garlic Olives (we'd recommend a glass of one of The Station's excellent white wines to go with them) and each mouthful is a joy of sweet tomato and juicy ripe green olives, with a herby zing of garlic.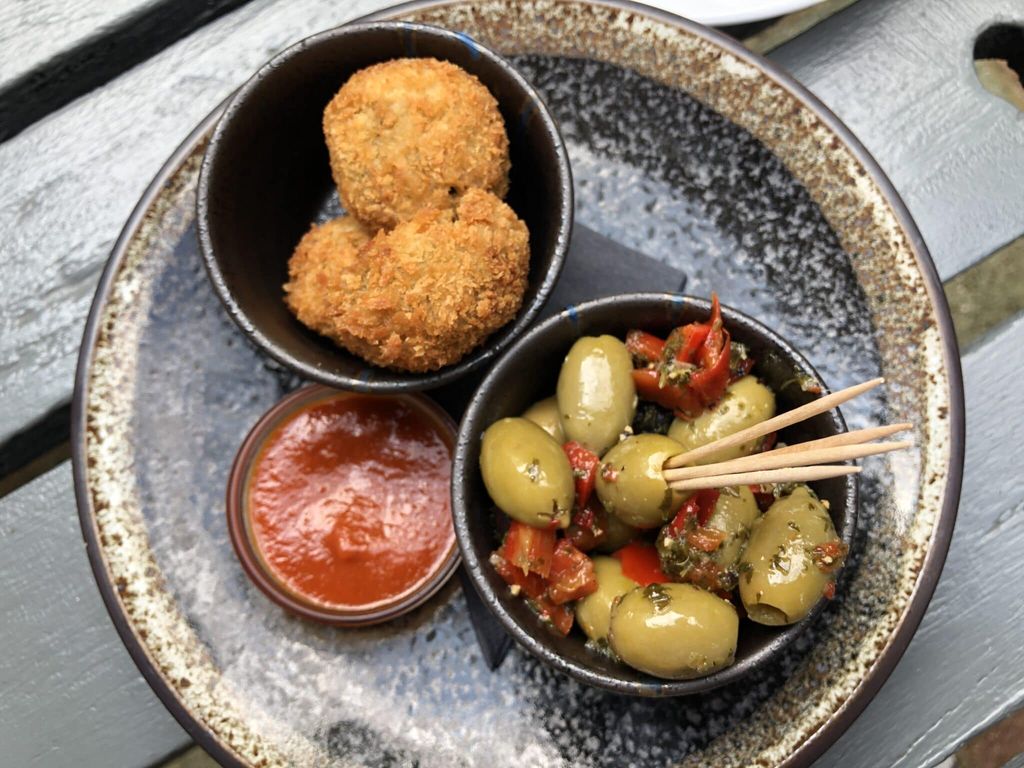 They matched brilliantly with the other snack dish of Falafel, Tomato and Chili Jam, which prompted talk of 'best falafels we've tasted for ages' with no grease, but no dryness either, as the crispy outside and sumptuous inside bitesize balls dipped into the sweet-yet-hot tangy jam were gobbled up more speedily than we'd like to admit.
High-End Presentation
Competition is rife for pub grub but The Station's kitchen team know how to match tastes with an unexpectedly amazing presentation. For mains, we tried the Haddock Fish Cake topped with a Poached Egg, Fennel, Capers, Honey & Lemon Dressing and a Dill Velouté.
This is some seriously good luncheon food, perfectly proportioned and an array of strong flavours designed to bring out the fish and match crispy coated cake with creaminess and acidity, with the honey adding a seductive sweetness.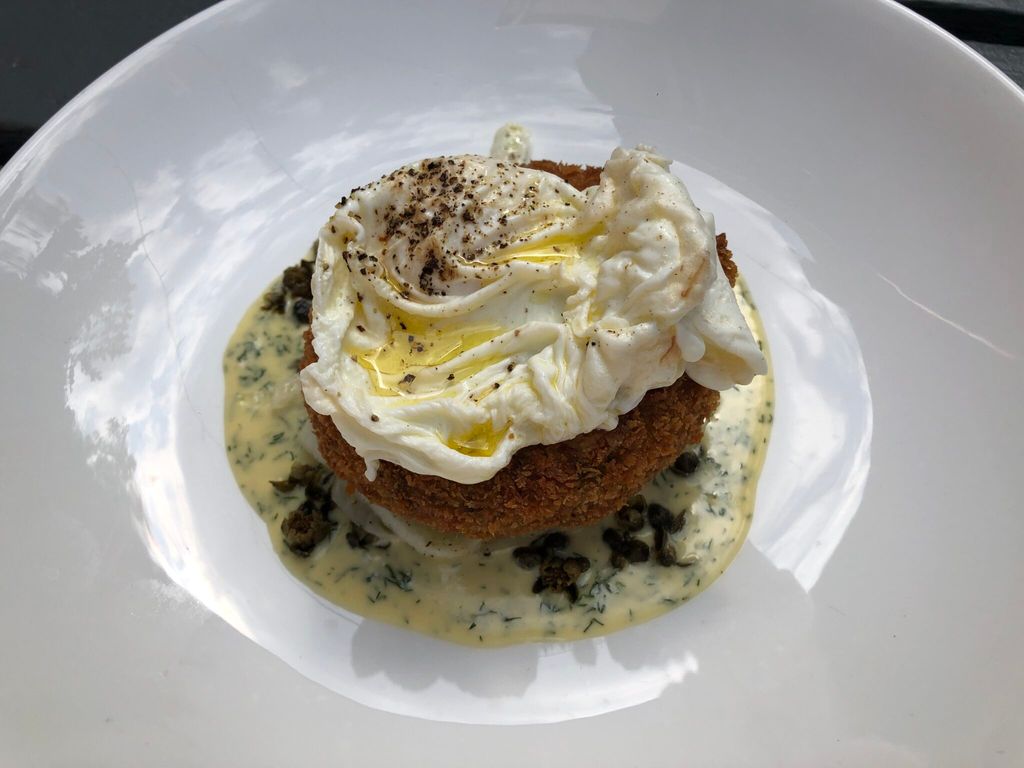 The Heritage Tomato, Olive and Brie Tart and Basil Velouté, served alongside a Pickled Carrot & Pumpkin Seed Salad wouldn't look out of place in a properly posh West End restaurant, full of colour beaming from the white plate to entice you in.
The chefs have again matched the wonders of herby oils and pickles with sweet tomatoes and salty Brie to offer your tastebuds a journey through joy, with crunch, cream and sharpness combining. This is agreeably gorgeous stuff. Take the train, take the bus, jog, walk or run. Whichever way you get there, this destination pub is worth it.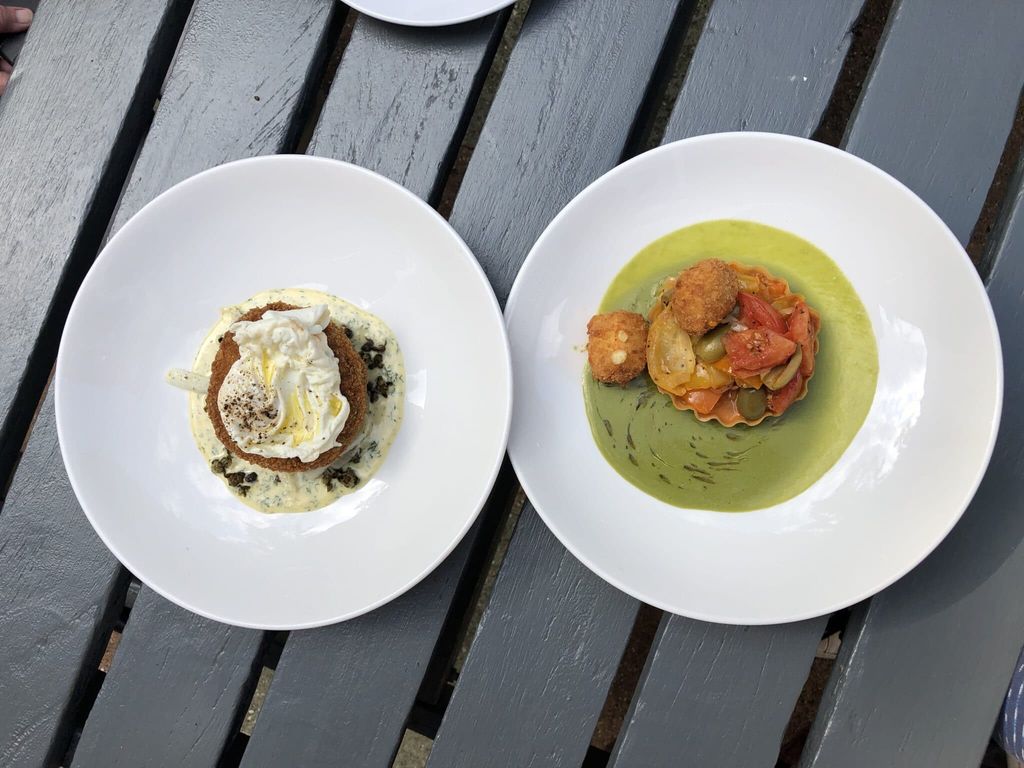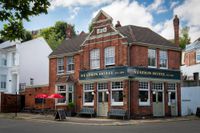 Want to know more about The Station Hotel | Brighton?
Find Out More