The Wardroom Restaurant
The Wardroom restaurant is the restaurant and bar situated within The Old Ship Hotel Brighton. Taking its name for an officers' mess on board a warship, The Wardroom, previously called Steak on Sea, has a crisp modern look and a new menu that focuses on feel-good food. You can view The Wardroom menu here.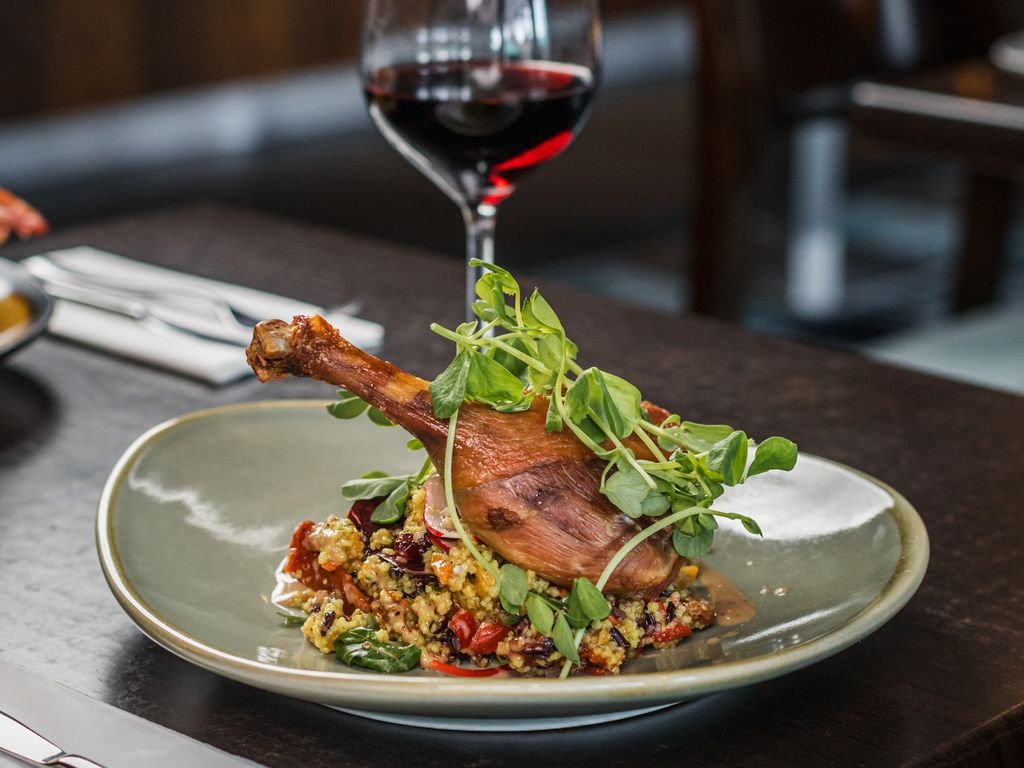 Dine by the seaside
With superb views overlooking the sea front, diners can spend a leisurely hour or two, inside or alfresco on the terrace, enjoying the best fresh ingredients with hearty good food. From steaks from the grill to nutritious chicken. Take a look at the menu and come on in! Open from 6 pm until 9 pm daily, there's no need to book.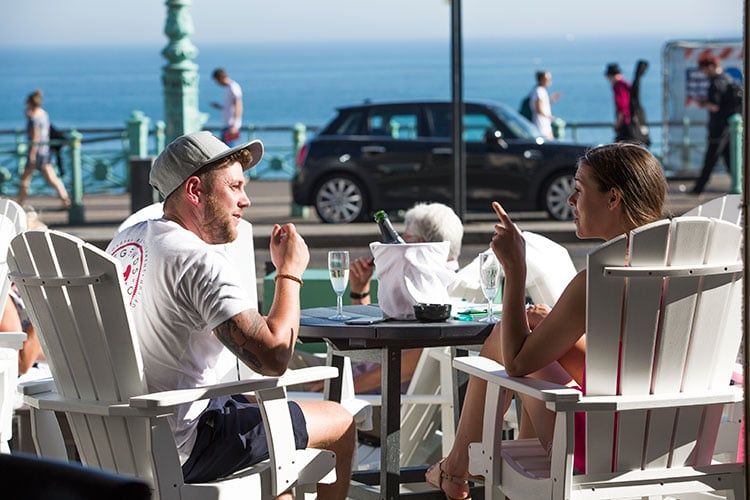 The Wardroom Brighton – afternoon tea by the sea
Afternoon tea by the sea is a great way to spend an afternoon in Brighton. The Wardroom offers views over the Palace and West Piers for that quintessentially Brighton experience. Afternoon Tea is served daily in The Wardroom from 1pm – 4pm. Reservations are required which can be made here: Afternoon Tea at The Wardroom Brighton.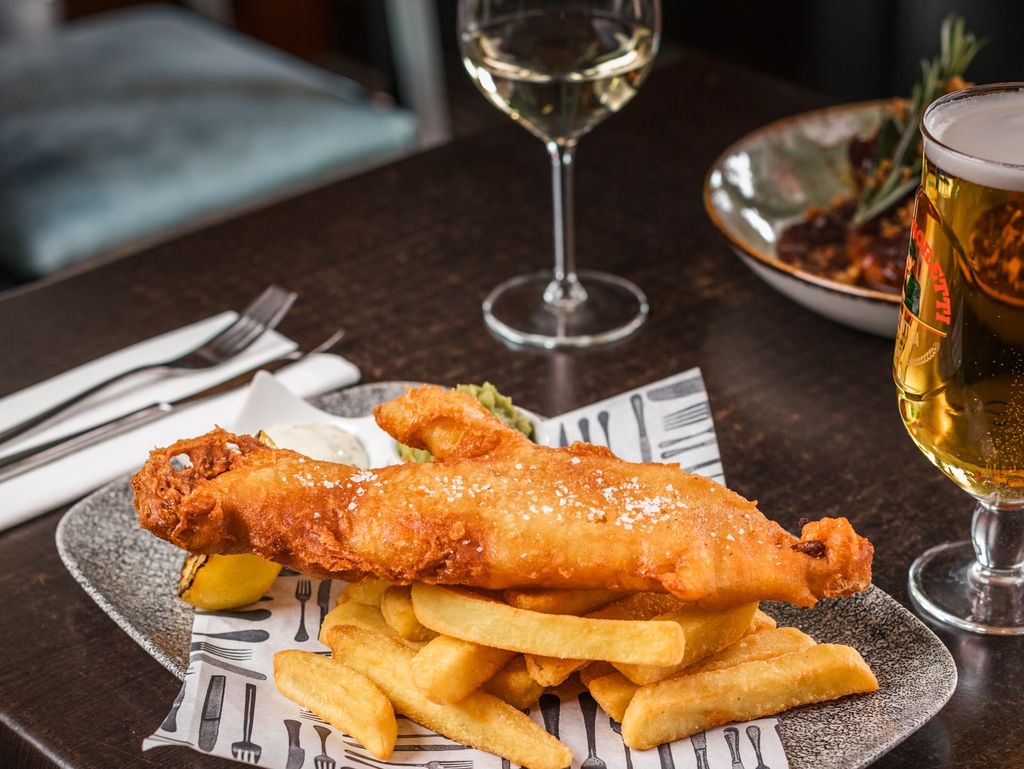 The Mess Deck Bar
Priding itself on delicious wine and exotic cocktails, the bar at The Old Ship Hotel is the perfect spot for a little alfresco drinking in the summertime. The Mess Deck Bar and Terrace serves food from 12noon each day, whatever the weather! Choose to watch the world go by on the Terrace in the sunshine or stay cosy and warm in the bar if you prefer. Whichever you choose, you can tuck into door-step sandwiches, fish and chip favourites or a simple salad. No reservations for The Mess Deck are required.