Trading Post Coffee Brighton – The Lanes and North Laine
Trading Post Brighton opened in Brighton in 2017 and since then has become one of the city's go-to for coffee.
The small local chain has shops in the Lanes, North Laine and also outside of Brighton in Chichester and Lewes. Their signature coffee is hand roasted by their second-generation Italian roaster. Each cafe combines rustic charm with a thoroughly modern menu that satisfies the thriving cafe culture's demand for quality.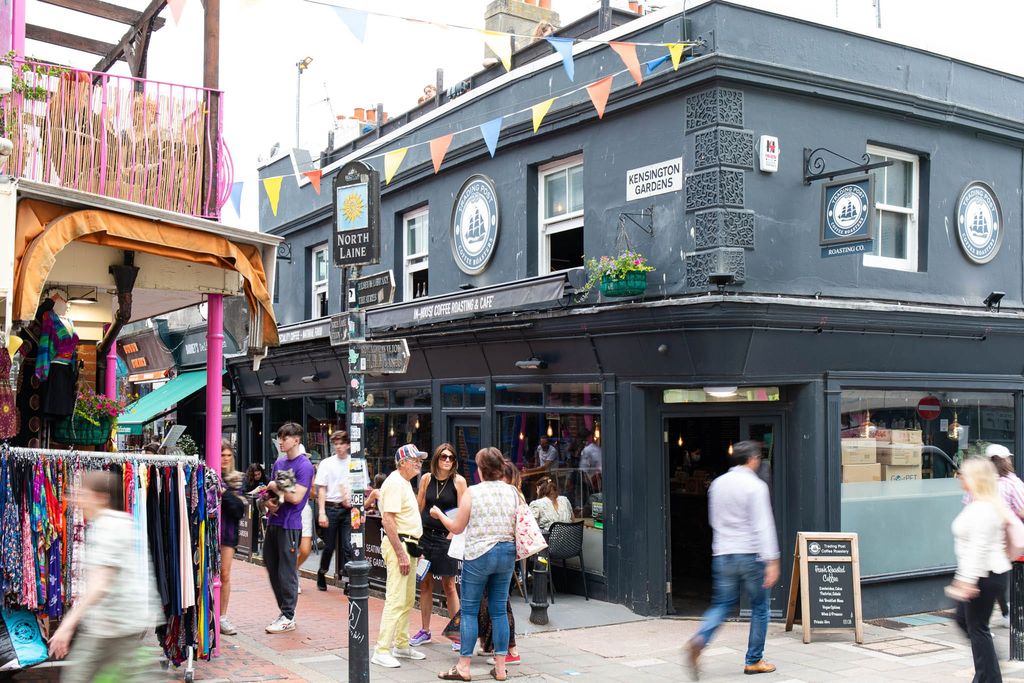 Three city venues | Trading Post Brighton
There are three Trading Post Brighton shops, all handily located in the main shopping areas of the North Laine and the Lanes. The first and original can be found on Ship Street, it offers plenty of outside seating in the summer and two floors of seating inside. Second to open in 2019 is on Kensington Gardens, this quirky building is a people watching paradise. But the real gem of Kensington Gardens is the rooftop terrace with spectacular views over the top of the North Laine. Lastly, in 2020 the Syndey Street roastery opened as the groups largest coffee shop to date and the beating heart of their operation.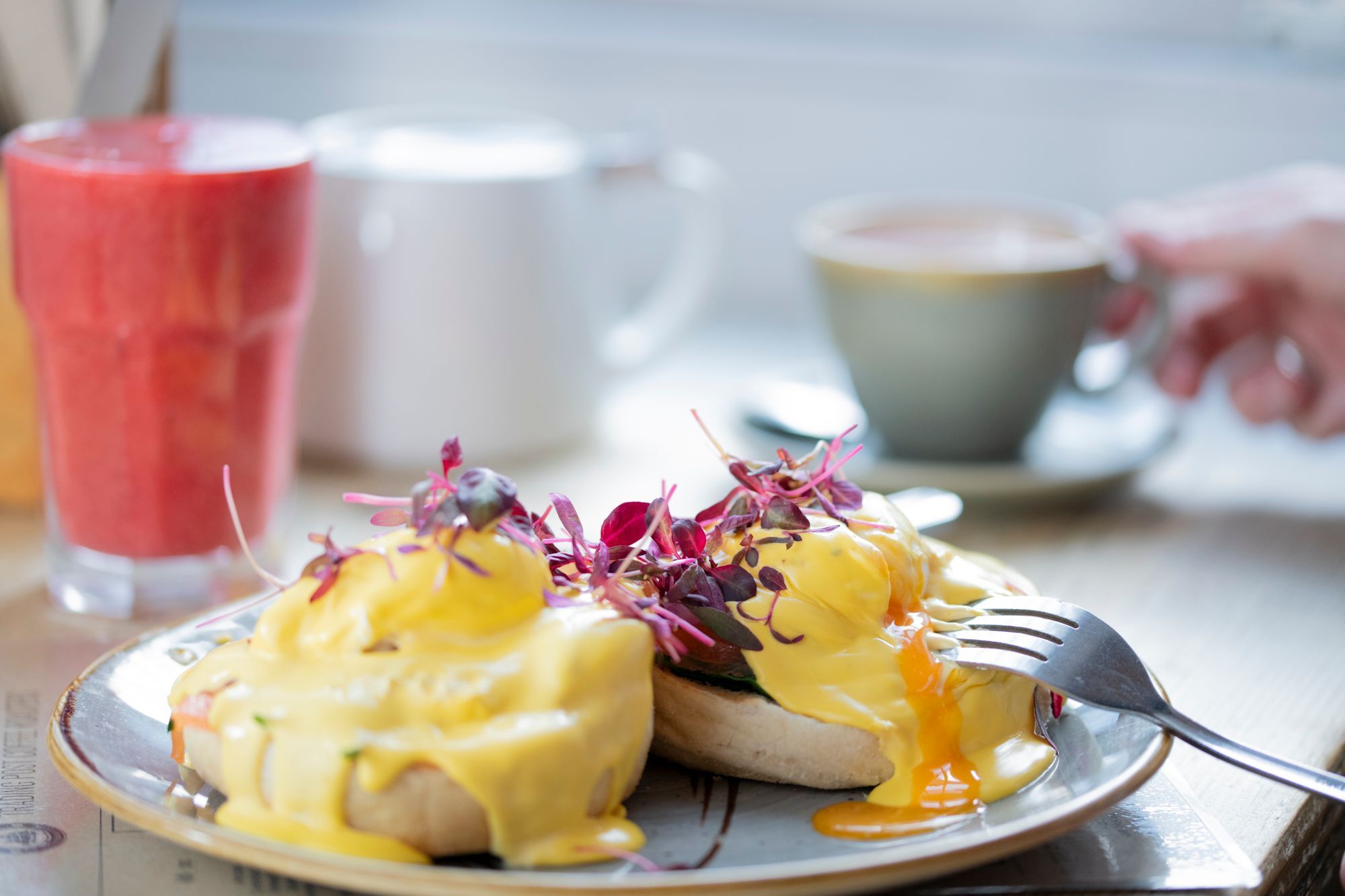 Food at Trading Post Coffee
The menu at Trading Post Brighton is a thoroughly modern take that meets the demands required of contemporary cafe culture. Food is freshly prepared and sourced as locally as possible with an emphasis on organic ingredients. All three Brighton locations are open from 7.30am daily, serving a Brighton breakfast and plenty of that signature wake-up fuel. Kitchens close after lunch at 3.30pm weekdays and 4pm at the weekends.

Breakfast, brunch and lunch at Trading Post Coffee
You'll find the menu at Trading Post Brighton is thoroughly modern and catering to a broad dietary base. There are full English, vegetarian and vegan breakfasts as well as hearty brunch dishes and again here there's a strong consideration for the vegan bruncher (the vegan Welsh Rarebit is an exciting addition for this particular Welsh vegan writer)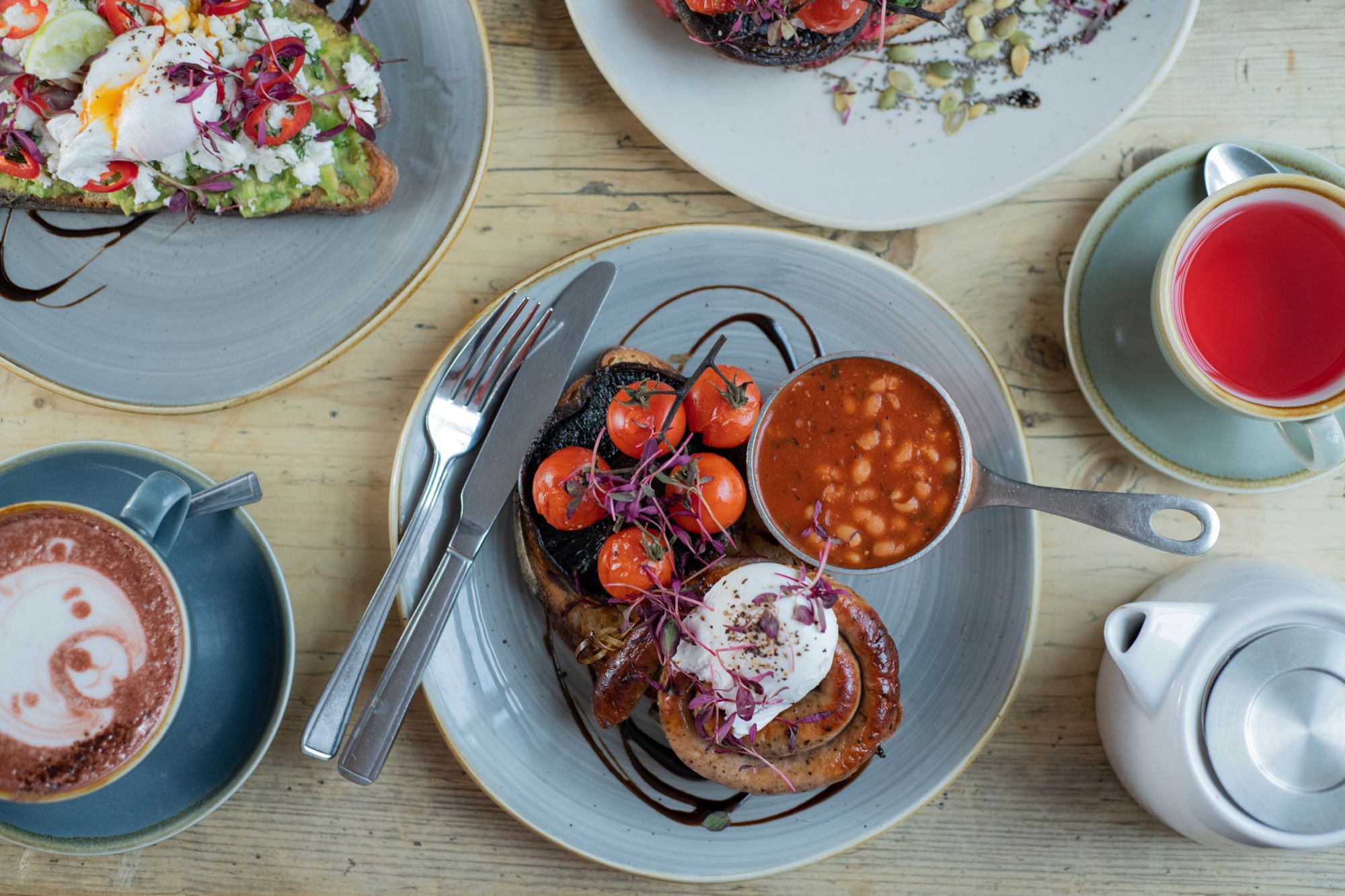 You'll also find some healthy and tasty salad options to keep you going through lunch. And of course, what would a mid-shopping trip coffee break be without some freshly made cake?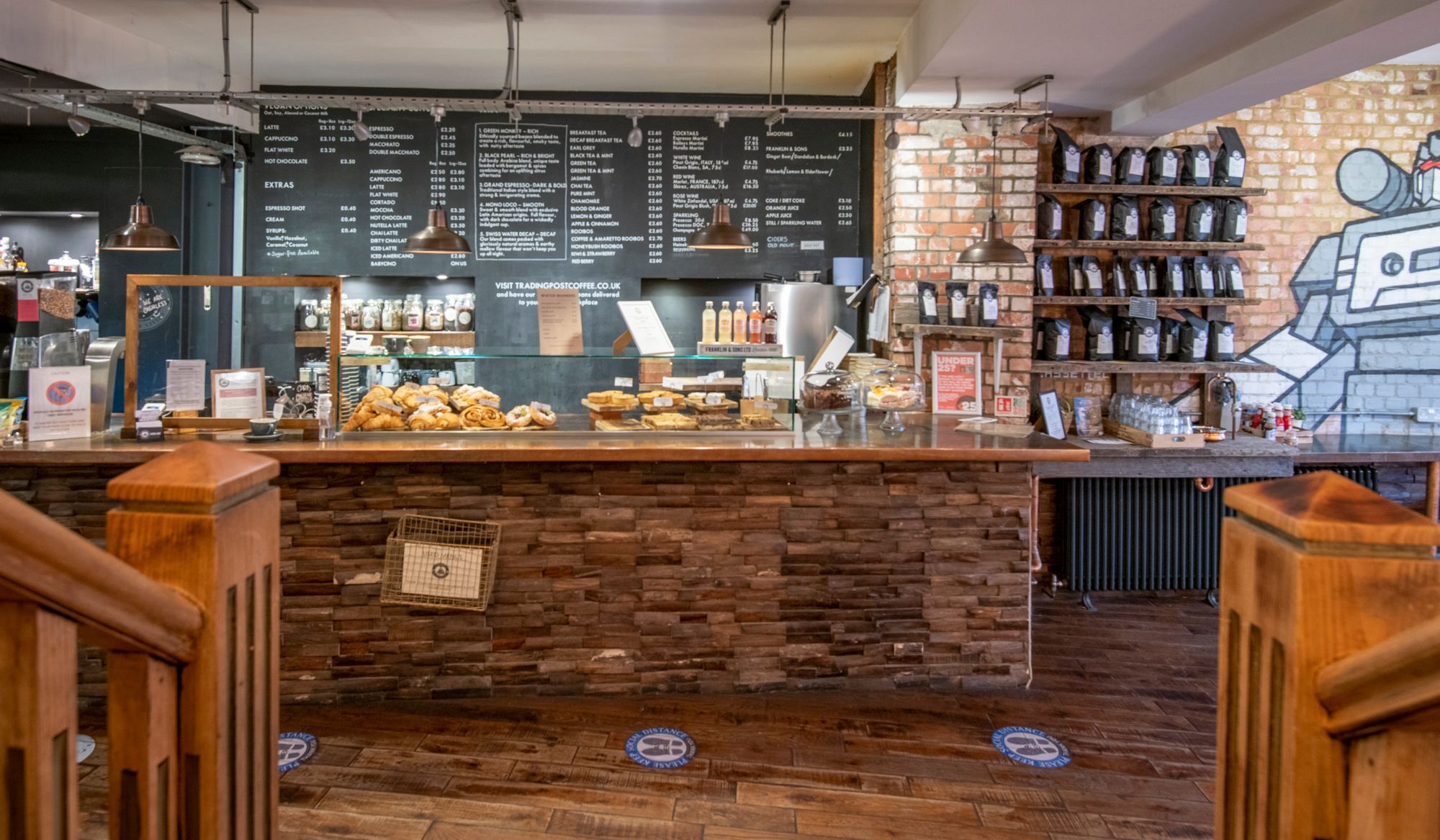 You'll also find plenty of gluten free options to choose from at Trading Post Brighton.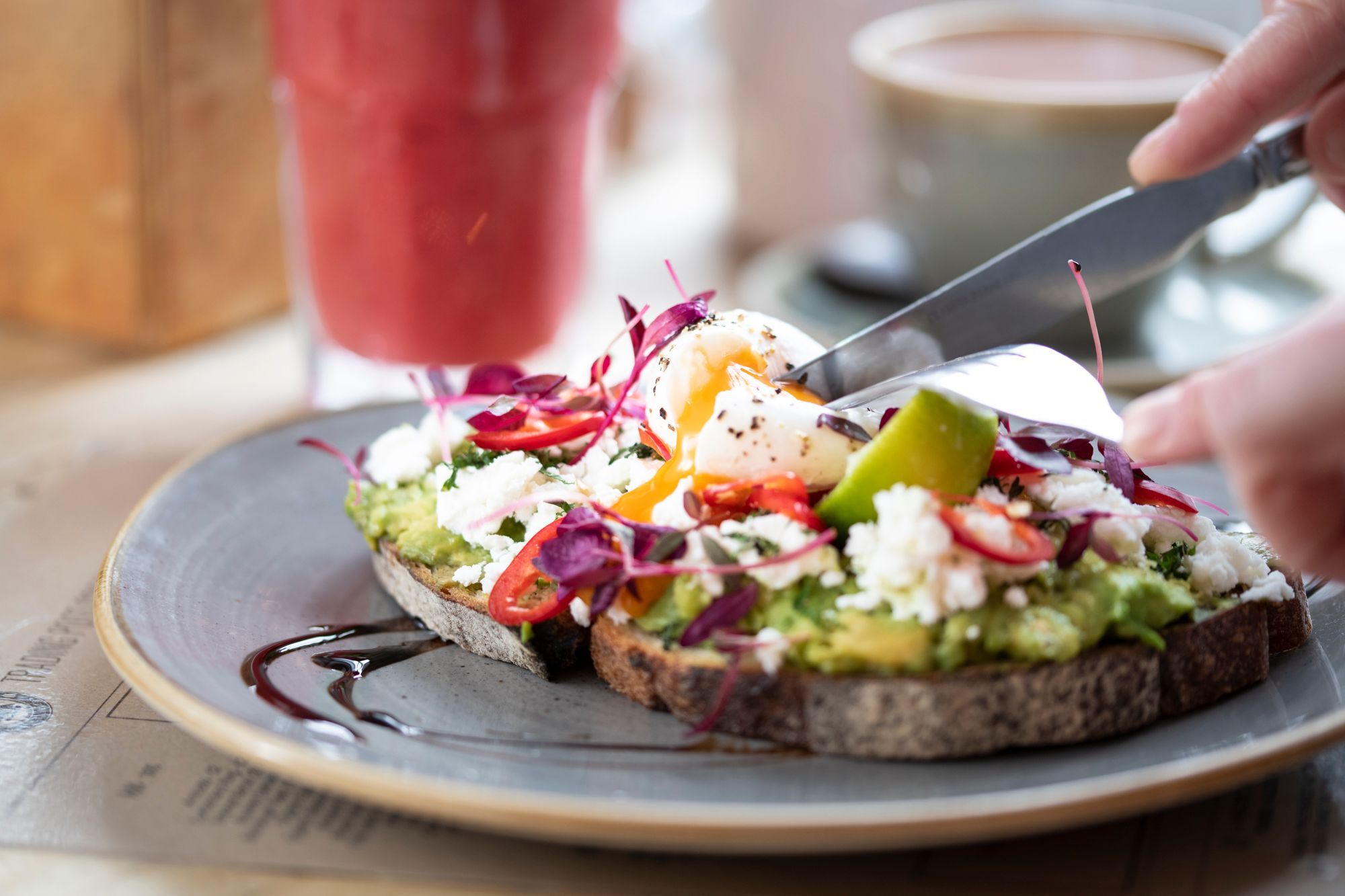 Coffee kings meet cocktail masters
Cocktails are available at the Kensington Gardens venue only. From Thursday to Saturday you can see your favourite cafe transform into a funky cocktail lounge, with DJs playing until 10:30pm each evening. Being the locally celebrated coffee king they of course have a fabulous selection of coffee-led mixes, you'll also find some seasonal signature Brighton cocktails and a great range of alcohol-led classics. Mocktails are also on offer for those of you that prefer your cocktail boozeless.