Award winning Tropical Sushi.
Tropical Sushi is the first Latín – Japanese restaurant in Brighton and are winners of this years Brighton Restaurant Awards Best Budget Bites. Here we meet the team behind Tropical Sushi and find out what it means to be crowned Brighton Budget Bites in 2018.
How did the fusion of Japanese and South American cuisine come about?
Japanese emigration to Latin America started in the late 1800's and naturally found local and native produce to incorporate into their traditional dishes.
We love being the pioneers of bringing our own fusion to the welcoming Brighton and Hove dining community!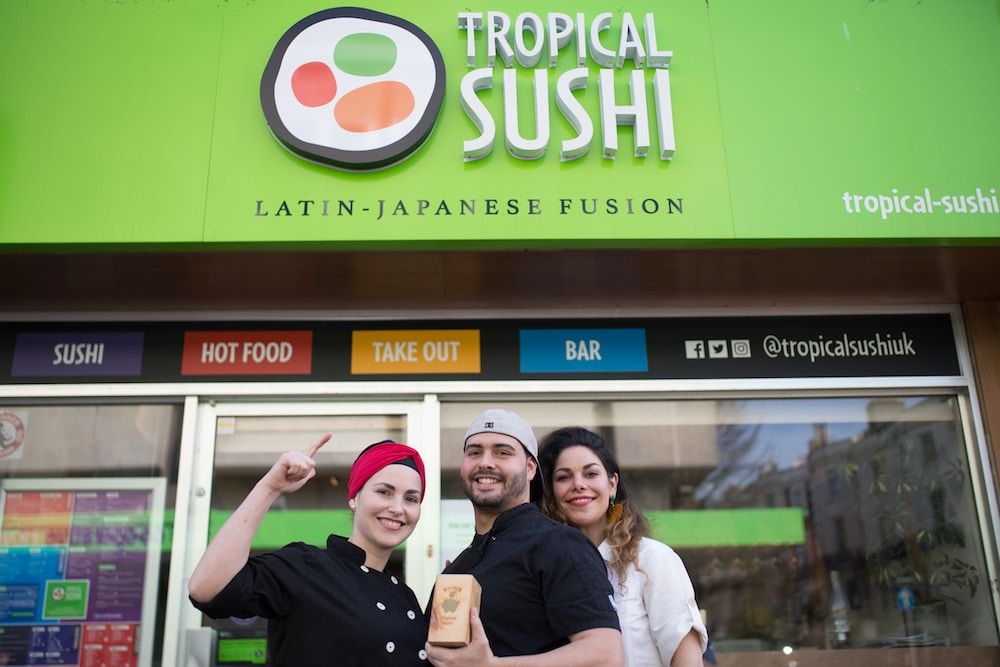 Differences between regular sushi and Latin-Japanese sushi?
In the eighties Japanese cuisine made its great leap to America with traditional sushi.
This was then merged using the exotic ingredients such as mango, papaya and plantains to create Latin-Japanese sushi or 'fusion cooking'.
The import of Japanese products to Latin America makes a huge difference in flavour and texture – and here at Tropical Sushi we maintain the traditional Japanese techniques fused with our own style.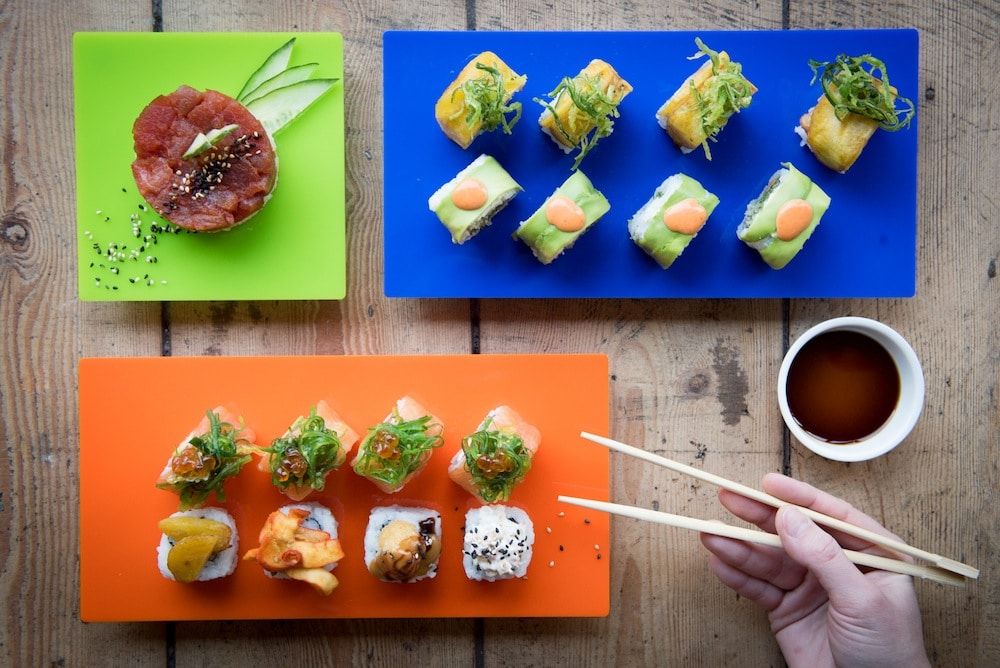 You're a family run business, a brother and sister in the kitchen. Were you always involved in cooking together as children?
Yes our mother taught us from an early age about the importance of balanced, nutritious and flavoursome food. We loved experimenting with different flavours and textures, but would never have dreamt that we would become sushi chefs running our business together with our partner Helen. We first tried sushi at the age of 14 and from that day forward we have been hooked!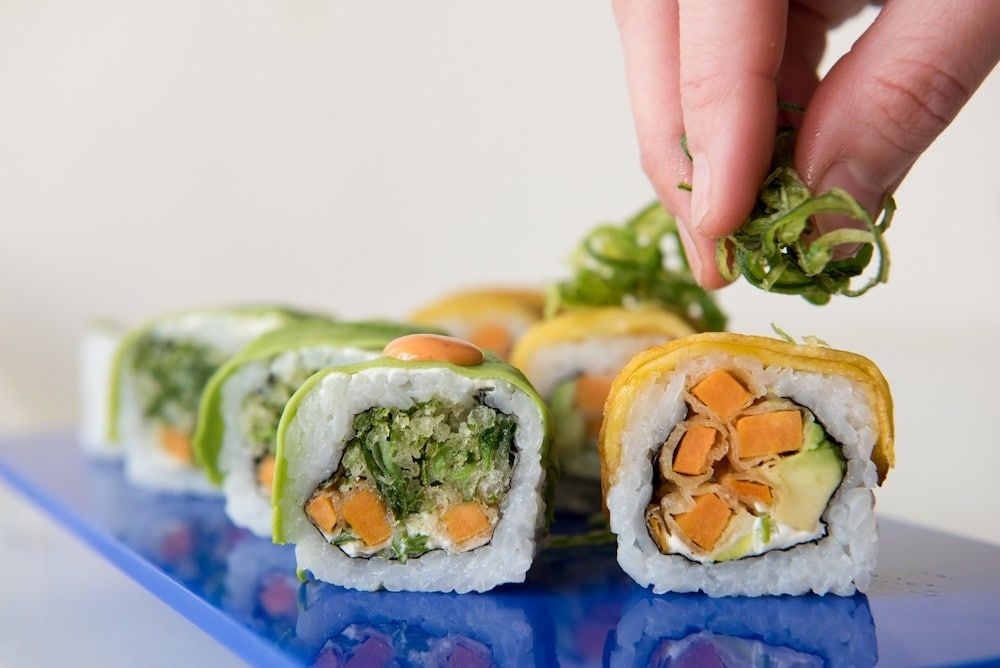 Before opening your Western Road restaurant you ran pop ups, what inspired you to open Tropical Sushi in Brighton?
When we first came to Brighton, we found none of the existing sushi restaurants offered the fusion to which we had become accustomed. We cooked for friends first, then friends of friends; we then catered for language schools before renting out a kitchen from Helen – who has since become a partner at Tropical Sushi. We've had some amazing experiences at Oseta Café, Druids Arms and of course, The Marwood.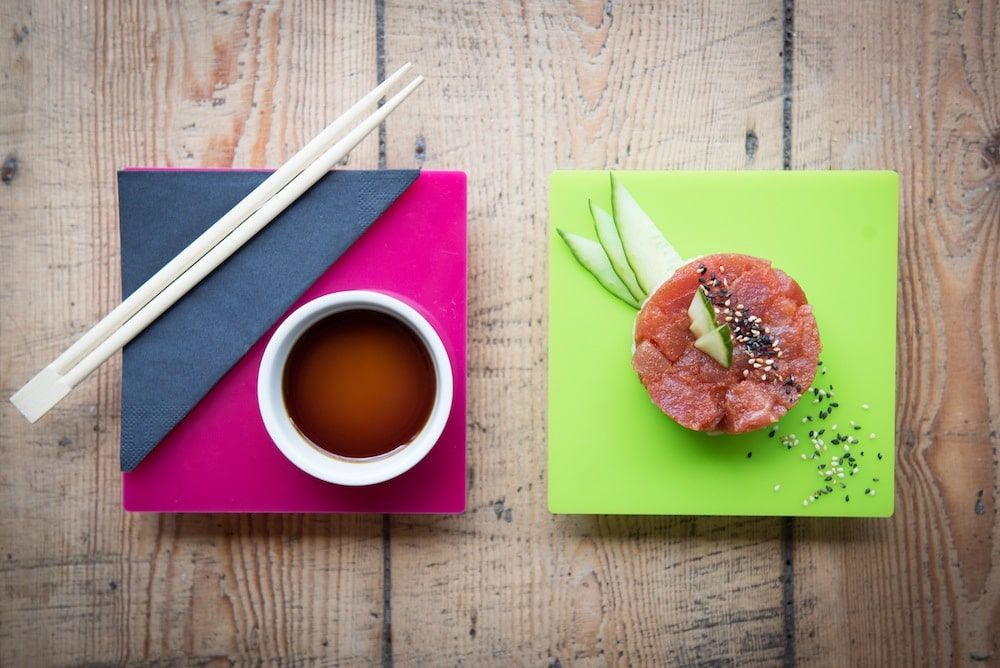 How do you decide which one of you does what in the restaurant, is there any sibling rivalry?
It's very interesting to work together as siblings but we grew up with values of respect and trust, a supportive family and good education –  all of which has really helped guide us through the various hoops of setting up a business and all that entails.
We decided from the beginning who manages what areas of the business; and we have maintained those roles since day one.
We always talk through future plans, and work together to create the most positive dining experience possible.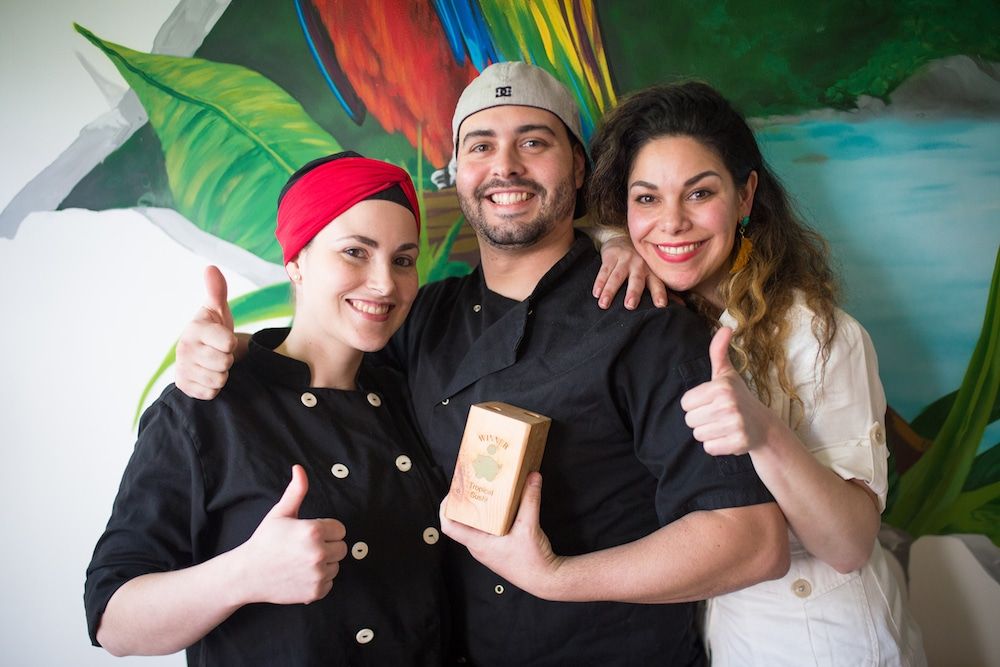 For someone who's not tried Tropical Sushi, what dishes would you recommend to give a real authentic experience of what you grew up tasting?
Undoubtedly the Tropical roll, the combination of flavours are incredible, the salty with the sweet, as the salmon blends with the cream cheese, avocado and our star ingredient the plantain!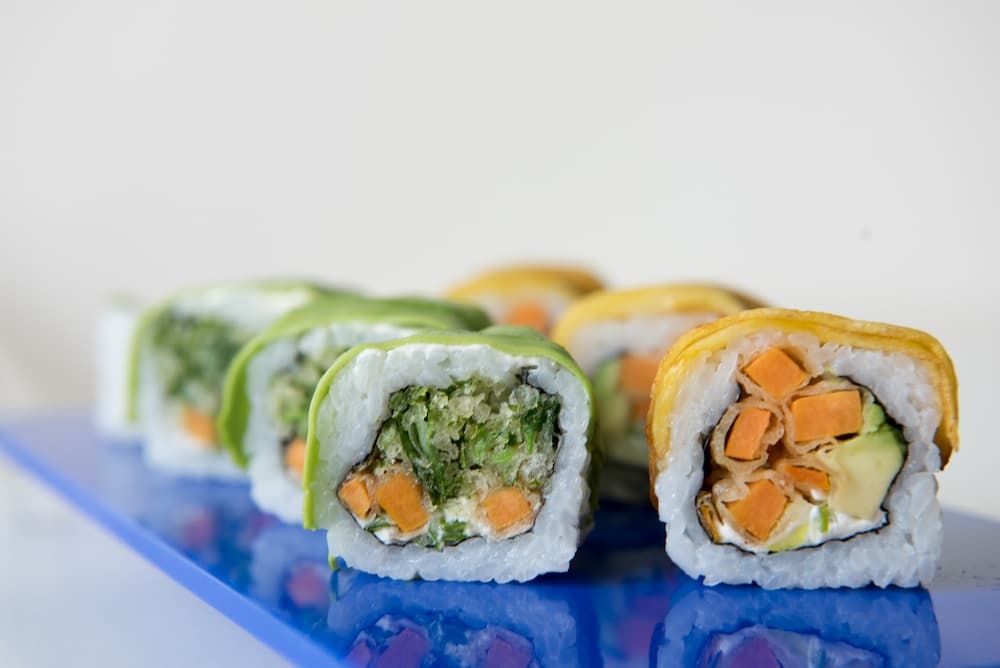 For those with a zingy palette our ceviche roll is highly recommended.
Consisting of fresh fish, octopus, crunchy corn and the spicy Japanese flavourings, it's a real winner… Never forgetting our star, the Andrea roll! A mix of soft and crunchy textures that generate an explosion of flavours in your palate.
For our vegetarian and vegan friends we suggest the Tio Simon roll – the  combination of fresh vegetables, avocado, inari tofu all combined with our delicious sauces … Our vegetarian dishes can be adapted to suit vegans, and those with gluten intolerances too.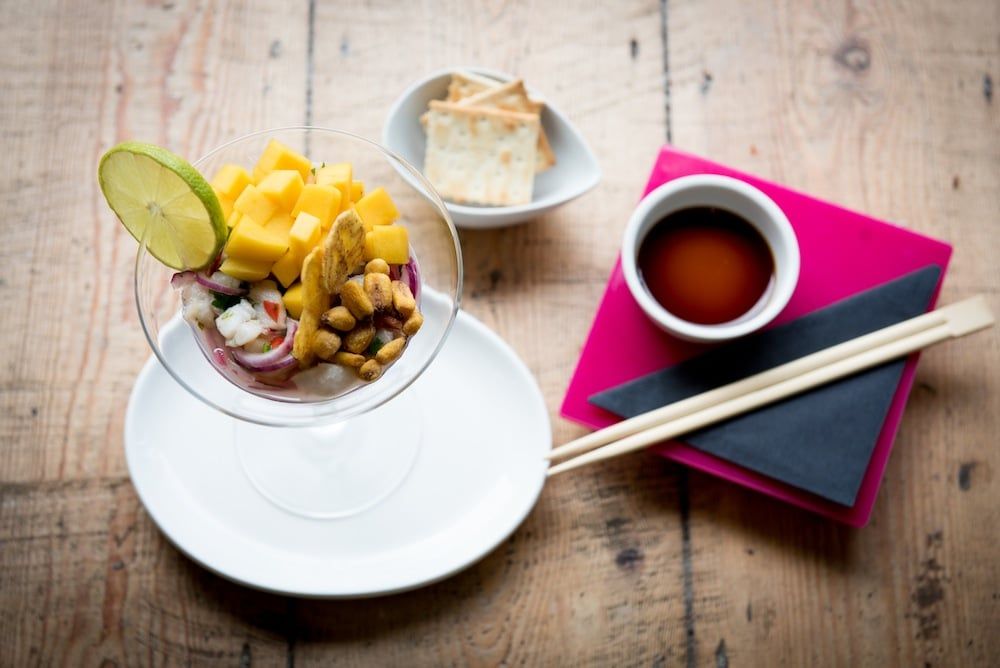 Your restaurant is still relatively new, how has Tropical Sushi been received?
We are overwhelmed by the positive reviews our wonderful customers give us – I think they love Tropical Sushi, from the moment they arrive we want to share our love for what we do with a true Latin welcome, lively music, colourful décor – a little piece of sunshine in Hove! We understand for some guests this could be their first visit or taste of sushi and we are always happy to talk through the menus with everyone. I think our genuine passion for what we do is obvious, and it has made Tropical Sushi a welcomed favourite within the Latino and local community in Brighton and Hove.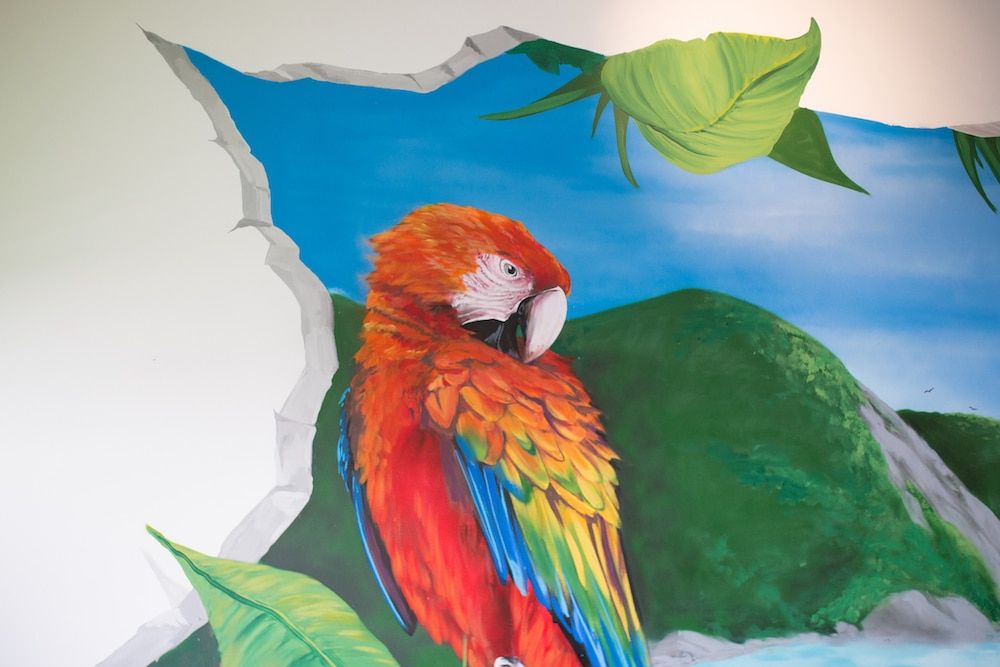 Are there any exciting plans for the future you can share with us?
There are some very exciting plans for the future and we will of course let you know as soon as we have confirmed news! We are always looking to expand the menu and have fun working on topical meal deals that capture the audience imaginations.
On a serious note of course we run a zero waste policy and are constantly looking at our suppliers and resources to maintain our ethical and moral duty to the environment.