The Great MOSHIMO Vegan Challenge
The popularity of the event has seen it grow from an annual occurrence to a quarterly one and this year increasing again to four heats and a grand finale in November. The second heat takes place on 26 March with a lineup of top chefs from:
And special celebrity guest chef, BBC Sussex's Allison Ferns, who will have her concept dish realised by the skilled hands of the Moshimo team.
You can book tickets for the Challenge here.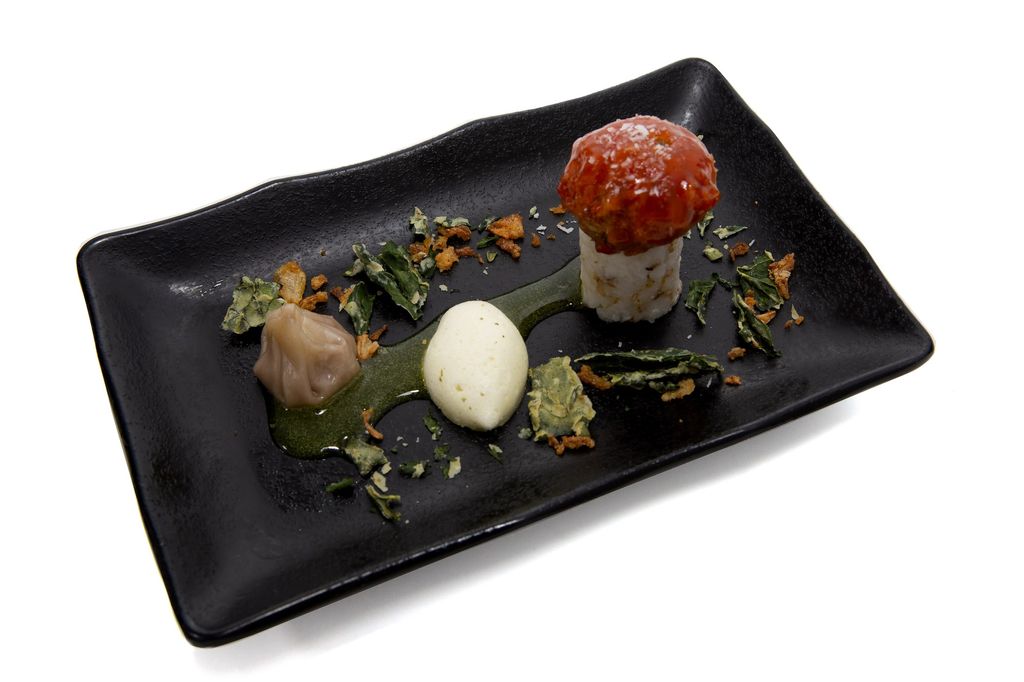 The increased number of heats is a reflection of the increase in interest in vegan food and sustainability in the hospitality industry. More heats also mean more of the city's talented chefs can showcase their plant-based prowess. This year MOSHIMO have teamed up with media partners Restaurants Brighton, the team behind the BRAVOs, to gather all the best chefs from Brighton, Hove and beyond to take part in the biggest MOSHIMO Vegan Challenge ever.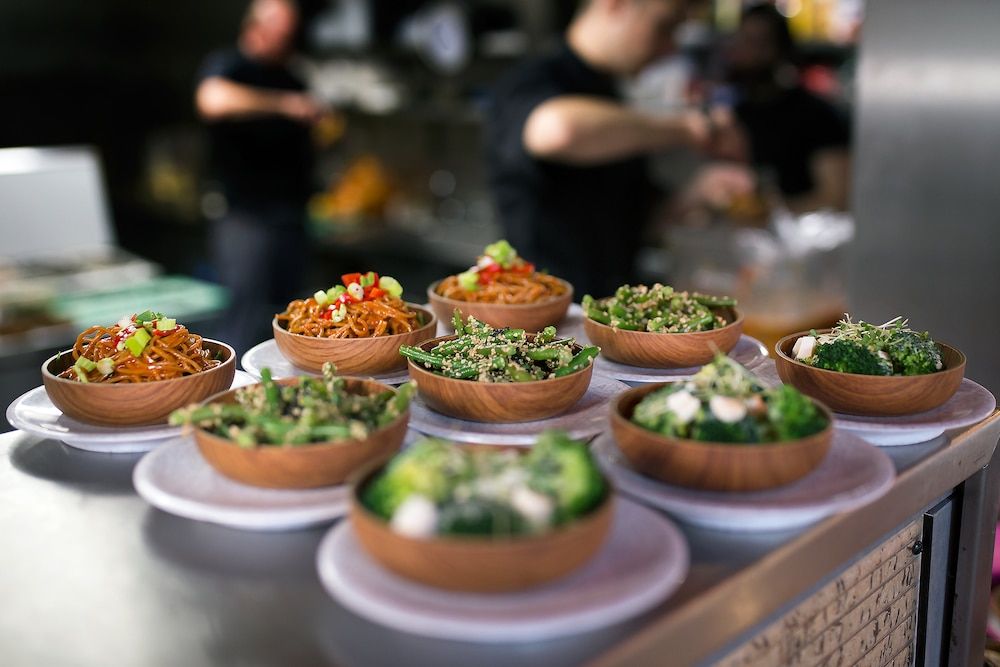 The heats so far
The first of the four heats took place on January 23 with diners voting on each dish for presentation, taste and innovation. John Bayley of Cashew Catering, who took part in the first Vegan Challenge in 2010, came first with his dish "There's not 'mush' time left, it's now or never to start giving a shiitake". Taking inspiration from the climate crisis as well as poking a little dig at those references to vegan cuisine as 'mush'. The dish was beautifully presented resembling a fairy garden with a seitan and mushroom toadstool, Chesnut dumpling and kaffir lime and pine 'cone'.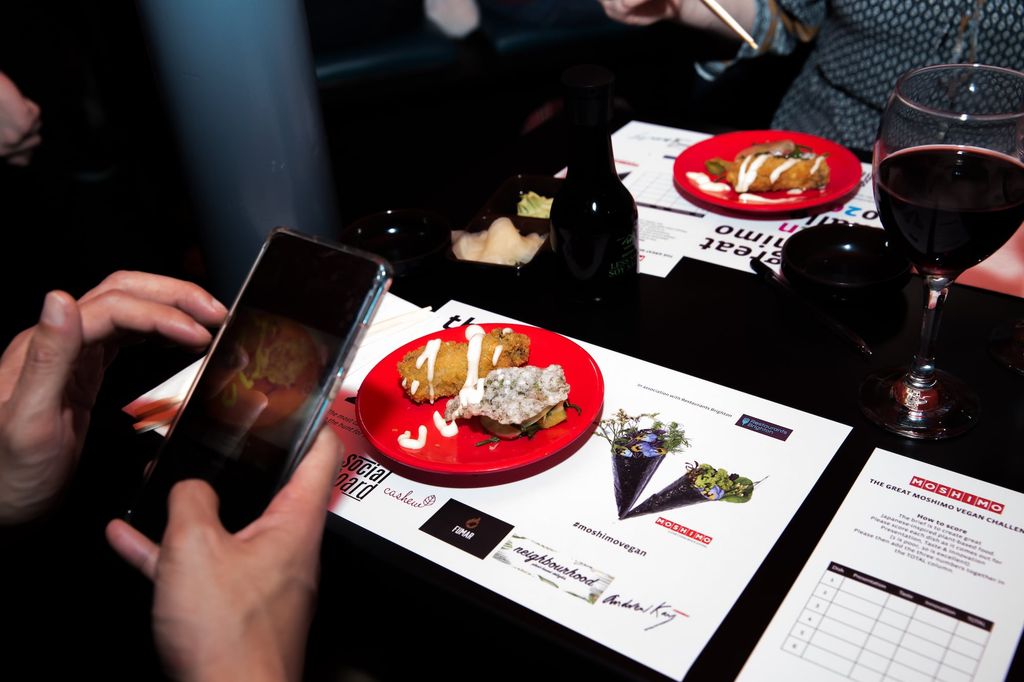 In second place was Sean Brailsoford of new pop up Fumar with his dish "Scorched Egg" which paid reference to the devastating bushfires of his native Australia. The vegan Scotch egg with smoked banana blossom and edamame mince was served on a bed of beetroot babaganoush and wonderfully chared beetroot 'soil'. Both John and Sean now qualify for the Grand Finale in November.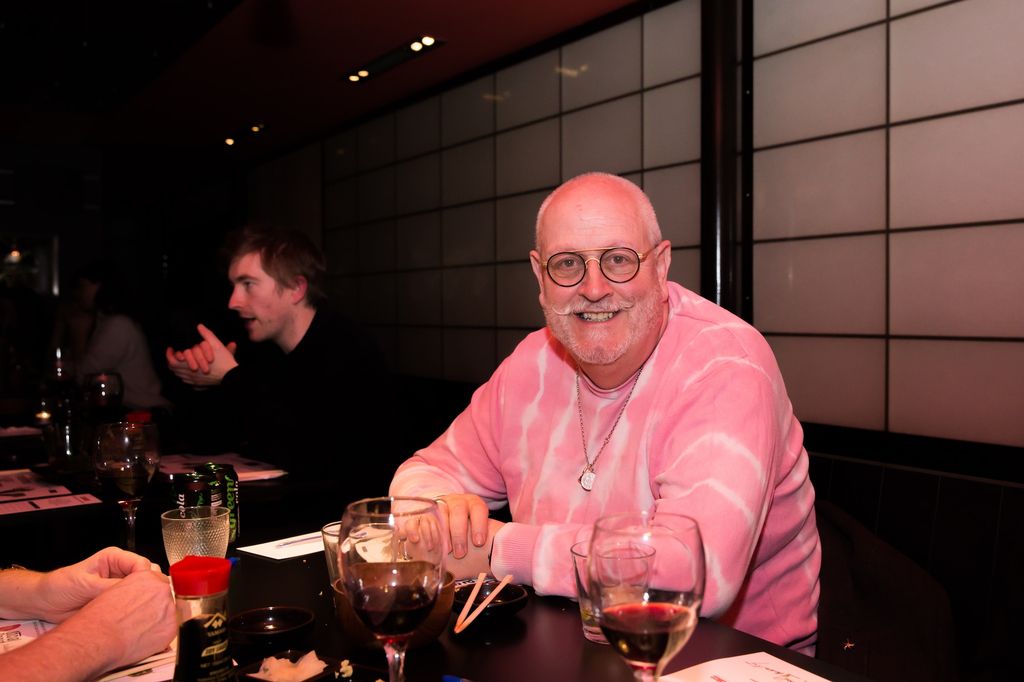 Also taking part and in third place was Tomasz Kowalski and Atilla Juhasz of Social Board with a tempeh "Rice Sarni". Ciaran Nugent of Cin Cin served a dish called "Panko Panko" with panko fried king oyster mushroom, dressed sea vegetables and a nori cracker. Sally Holme of Neighbourhood presented a dish of Sussex salsify with tempura Enoki mushrooms called "Mother of Pearl".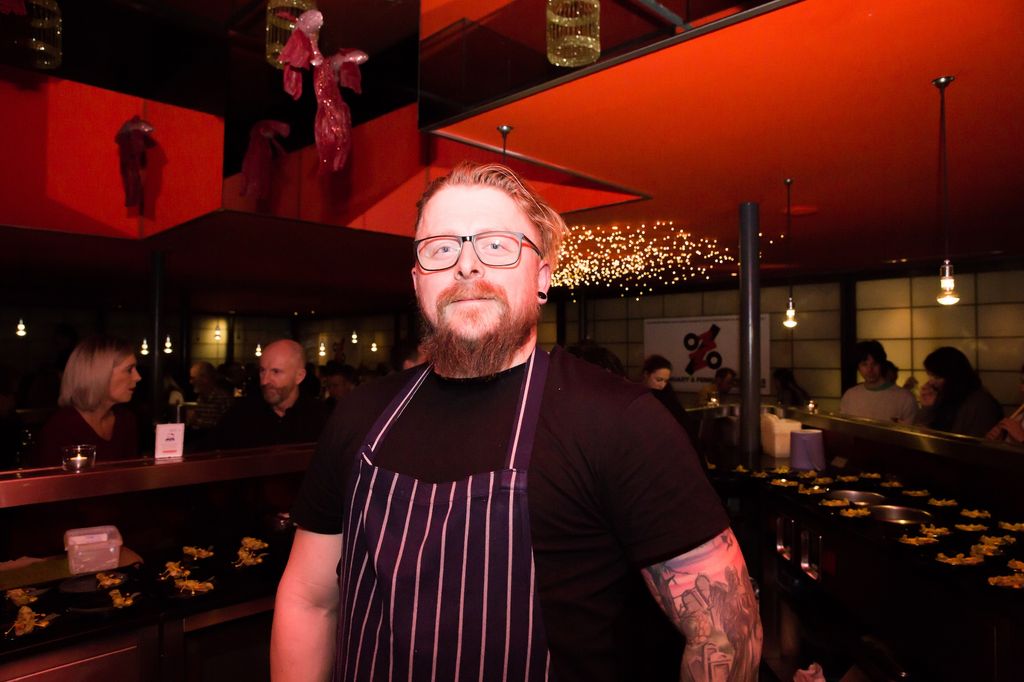 New to the 2020 Challenge, Moshimo worked in partnership with local writer Andrew Kay to produce a dish. Andrews dish was called "Pie" and was a mini pie filled with mushroom, edamame carrot and tofu with red and brown sauce, the fun dish was a nod to his northern origins as well as incorporating strong elements of modern dining and enough Asian influence to sit confidently amongst the other dishes. Andrew has nominated Alison Ferns of BBC Sussex as the next contender to work with Moshimo on creating a dish.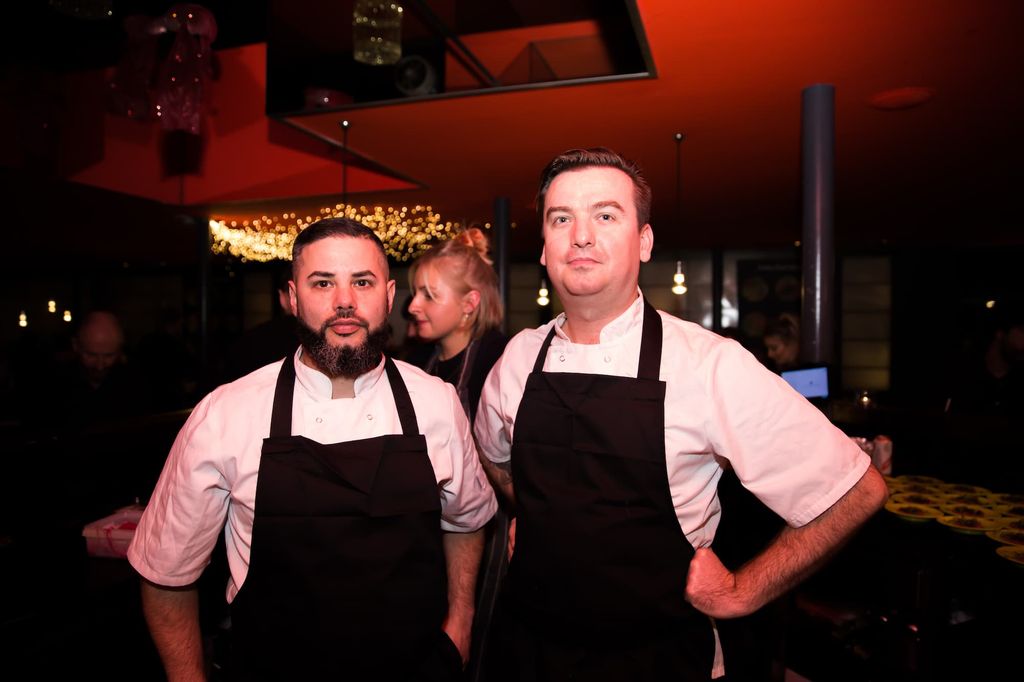 A trailblazer on the vegan scene
Now over a decade in the running, The Great MOSHIMO Vegan Challenge has been a trailblazer for the vegan movement which has seen unprecedented growth in recent years. The Challenge dates for 2020 are:
Heat One: January 23, 2020
Heat Two: March 26, 2020
Heat Three: May 28, 2020
Heat Four: September 24, 2020
Grand Finale: November 26, 2020
You can book tickets for any (or all) of the competition here.
A decade of doing good
The Great MOSHIMO Vegan Challenge was launched in 2009 and by the pioneering efforts of Moshimo co-owners, Karl Jones and Nicholas Röhl, it has become a major feature of the Brighton foodie calendar. Originally launched to highlight the threat of overfishing to the masses, the challenge brings together top chefs from the city to produce Asian-inspired, plant-based dishes, judged by the public. Together with their FishLove campaign, few restaurants have done as much towards tackling overfishing and in 2019 MOSHIMO was recognised in the BRAVO awards as the city's most sustainable restaurant. (scroll down for our video interview with Nicholas)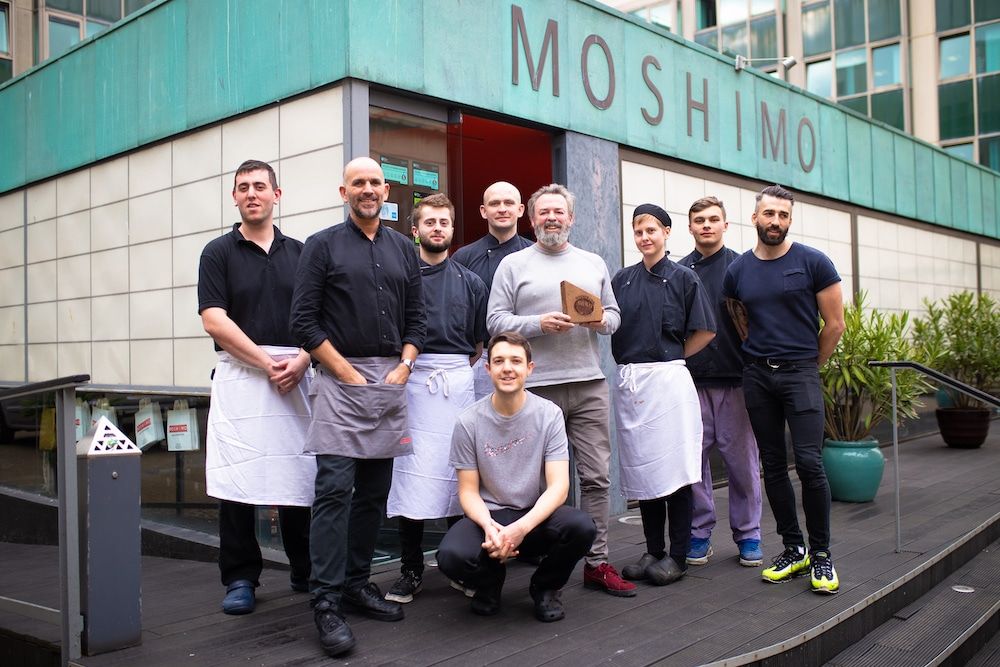 The MOSHIMO Vegan Challenge 2019 Winners
In 2019 the challenge was won by a newcomer to the Brighton Scene, The Roundhill Pub. Head Chef, Jake Swane's pertinently titled dish Polar Rice Caps was a bold and colourful dish of katsu seitan with pickled radish nigiri, spirulina coconut sea, aromatic snow and sushi rice-cap. The Roundhill Pub, which opened in October 2018, is Brighton's first fully vegan gastro-pub.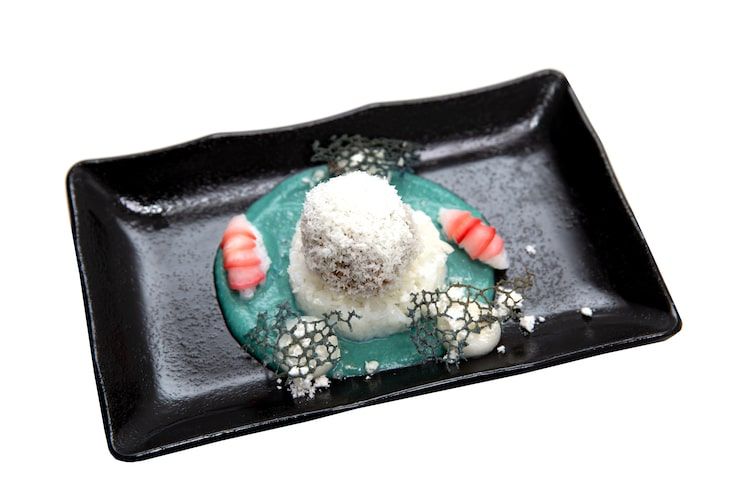 In second place was Dave Marrow of vegetarian veteran and leading Brighton restaurant, Terre a Terre. Dave's Hen's Nest and Egg combined tempura-battered Hen of the Woods mushroom, aduki bean and fermented vegetable soondai and a tofu 'egg' with sriracha mayonnaise, yuzu dressed sea vegetables.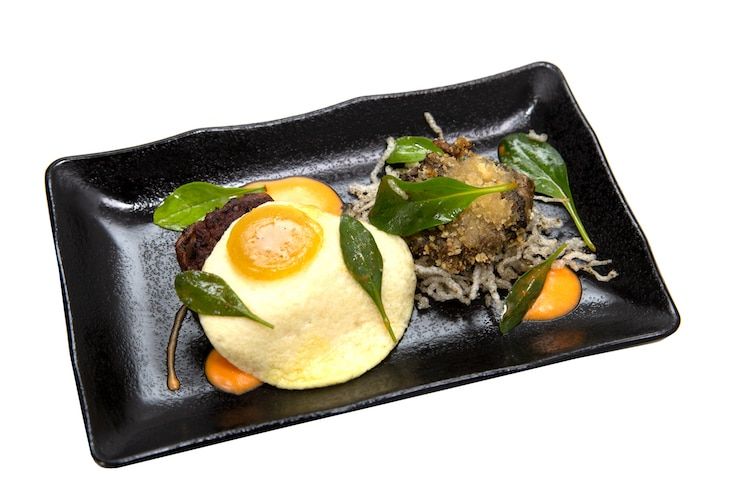 In third place was Mexican Streetfood favourites, La Choza. Chefs Benji and Sel prepared the poetically titled Heartache and Overwhelming Joy, a shiitake and portobello mushroom arancini with beetroot jel, jalapeño yolk and wasabi salt tuile.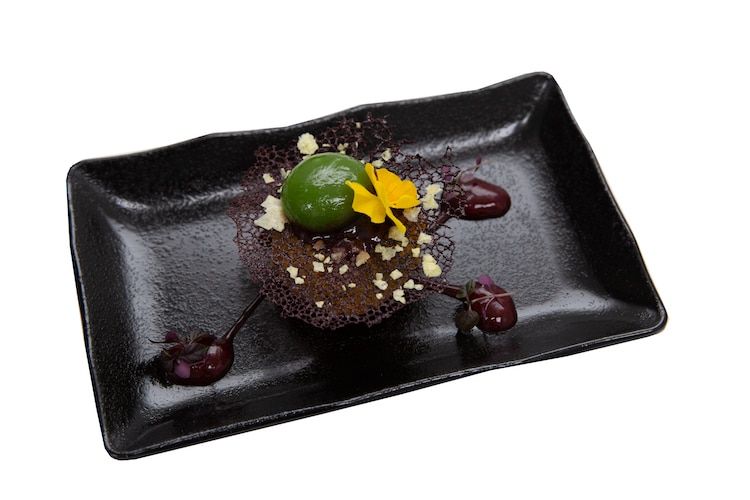 Meet Nicholas Röhl
We got a chance to speak with Nicholas Röhl, co-owner of Moshimo, ahead of the Moshimo Vegan Challenge. Nicholas explains the concept of the challenge and how the event has changed perceptions of vegan fine dining.
Vegan VVednesdays
MOSHIMO is continually looking to increase the vegan options on its menu, and in 2018 launched 50% Vegan VVednesdays, where all plant-based food is discounted by 50% for Moshimo members (25% for non-members).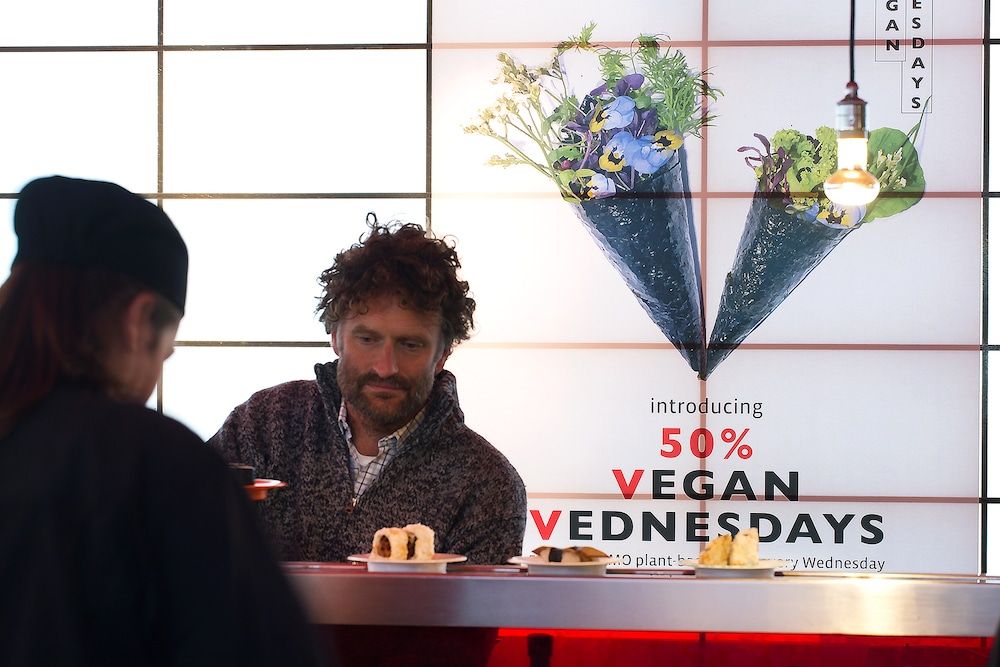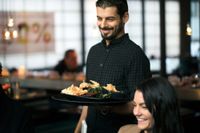 Want to know more about Moshimo Brighton, Japanese & Sushi?
Find Out More