Tasty views and sumptuous wines: Albourne Estate
If you've never been to a local vineyard, now's the time. The Sussex wine industry is booming and it's not all 'notes of elderflower and butterfly wings'. A trip to a beautiful country estate is a fantastic date night, family picnic or friends' road trip as well as a wannabe sommelier's dream.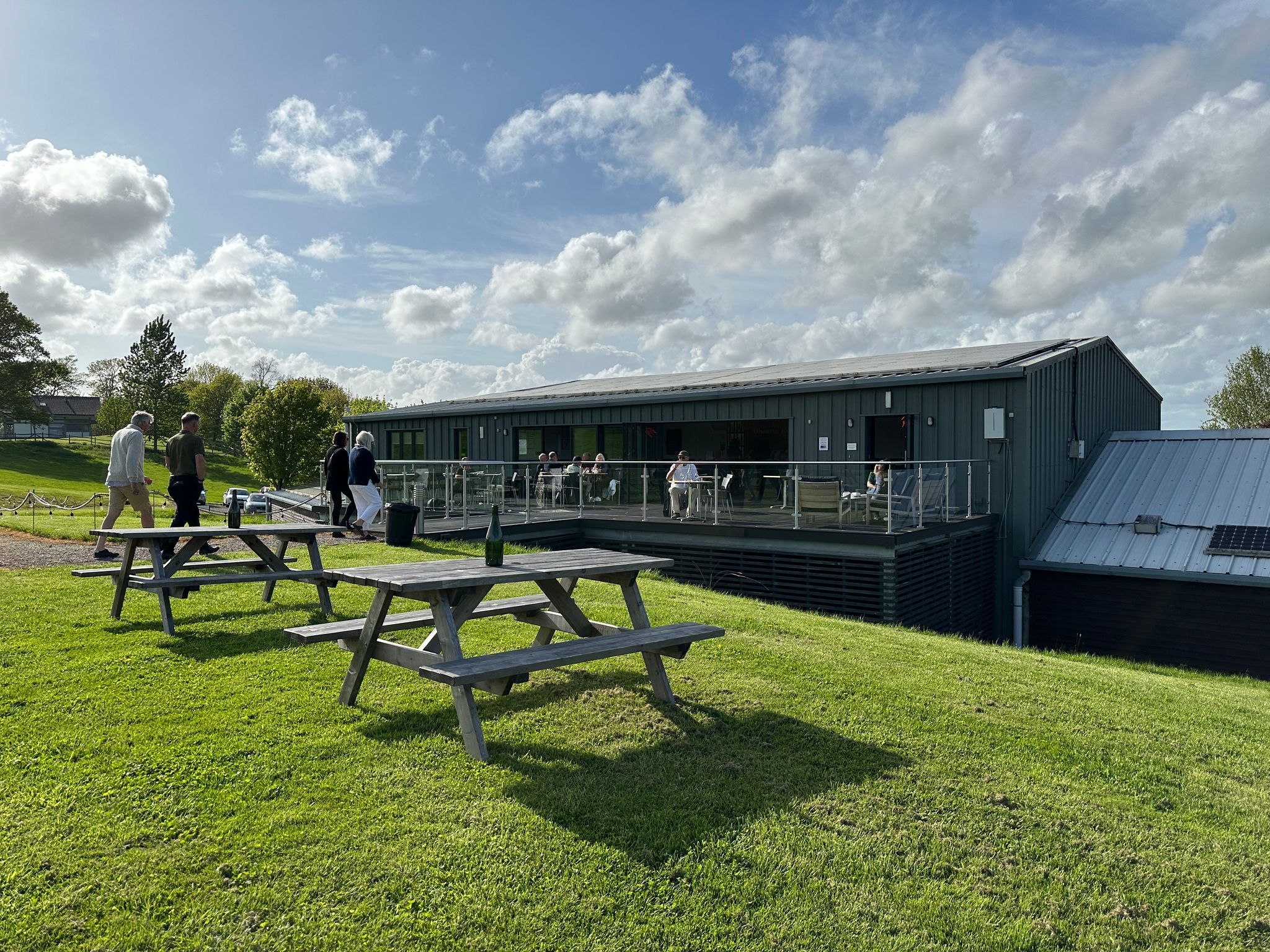 The good news is that there are ever-increasing numbers of estates or Sussex vineyards just over the Downs from Brighton, and one of the most fabulous is Albourne Estate. Just eight miles from the city, you can drive there in a jiffy or take a train and taxi (from Hassocks) to get there. You'll find yourself in a different world where beautiful views of the hills await, and there's an unmistakable sense of calm in the air. There are vineyard tours and picnic platters, Sussex wine tastings and beekeeping experiences to enjoy, but we're here to talk about Albourne's Friday Night Supper Clubs, which have launched for the summer season.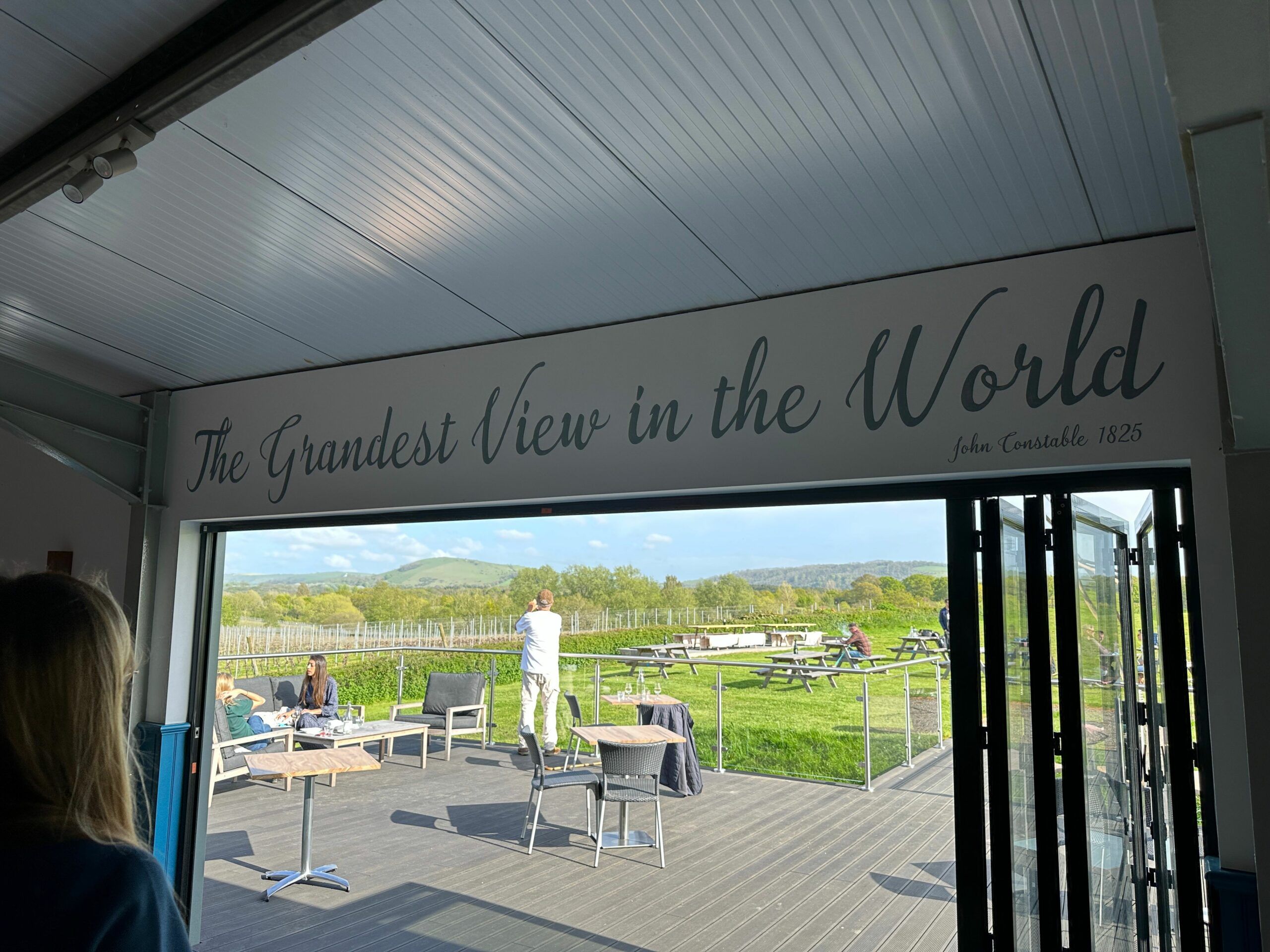 Saucy, smoky and spicy
We wound our way through the leafy lanes of Sussex after a long week at work and quickly found ourselves breathing more deeply and smiling more widely. Albourne Estate is set in beautiful surroundings, and the site itself is a welcoming mix of zhooshed up Farrow & Ball-coloured farmhouses and a newly built Tasting Room, which slots seamlessly into the setting. Bagging ourselves a picnic table in the acres of sprawling gardens which offer views back towards Brighton, a wine list speedily appeared, and we ordered a bottle of their distinctive-tasting Bacchus white. Created from the vines in the next field, it's a hallmark Albourne Estate bottle and perfect for Friday night sunset sipping.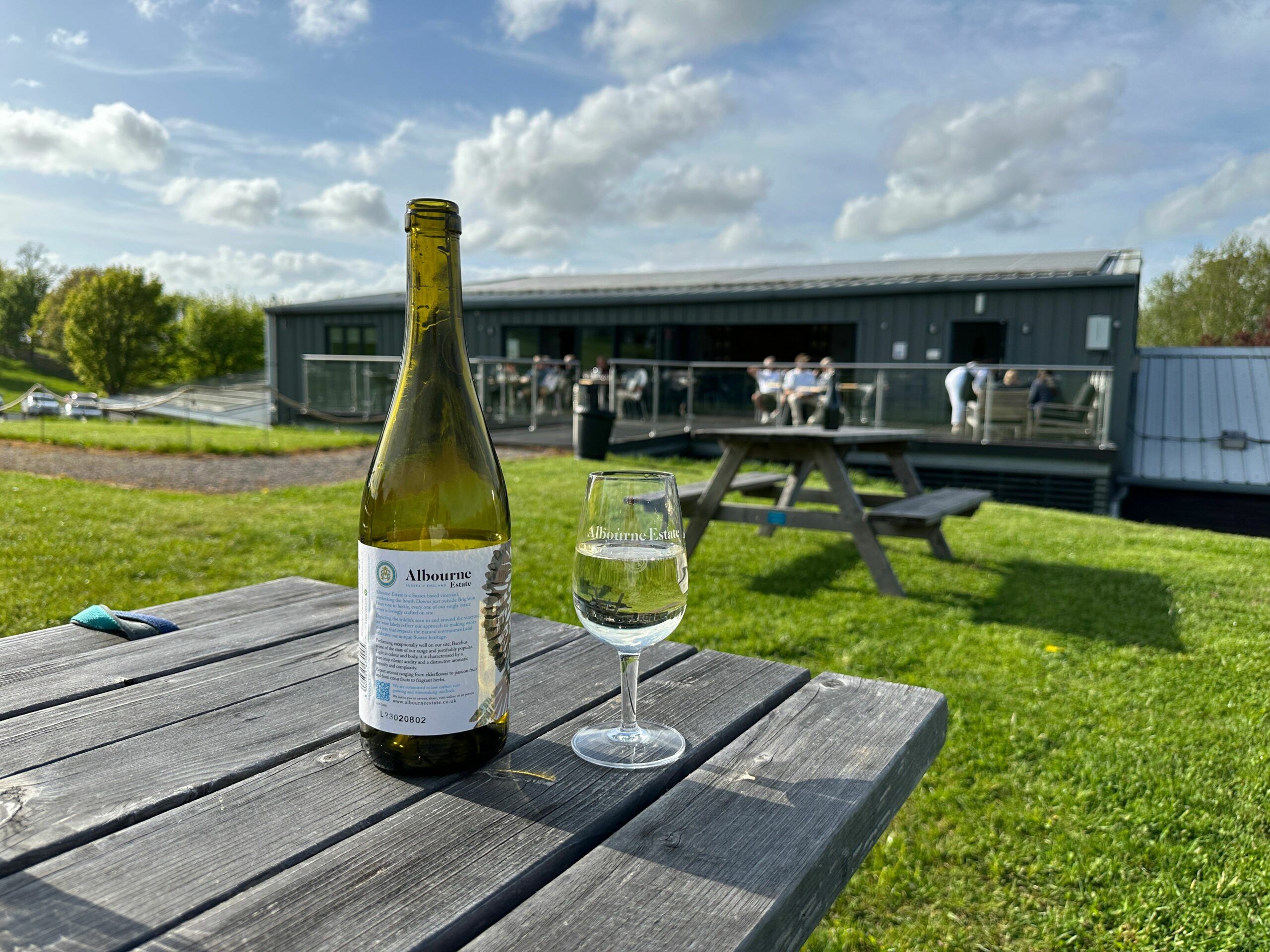 There was a diverse mix of families with kids and dogs, couples and friendship groups on site, all ready to sample the first of The Friday Night Supper Clubs, which debuted for 2023 with The BBQ Project. Their team serves up a range of slow-cooked pork and beef dishes, veggie options, homemade slaw and burgers, with that much-desired charcoal flavour. Quite how they dish this out from their carefully restored vintage Citroen van is anyone's guess: it's compact, for sure.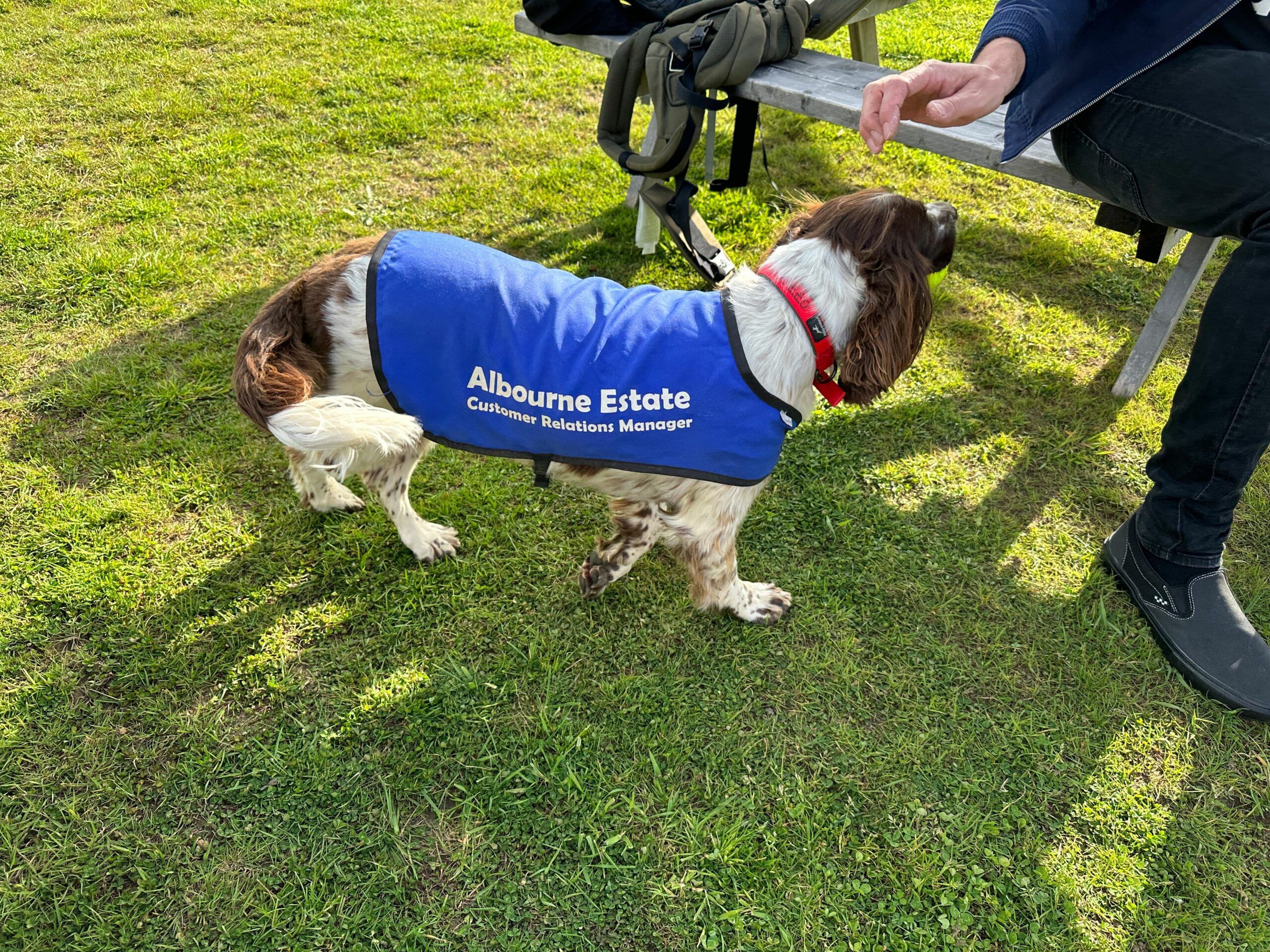 The grub
Pop-ups and street food are in, and competition means elevation. The BBQ Project did, in fact, get to the finals of Sussex Street Food of the Year. Their Piggy Fries sounded so good we had to dive in, and the crispy, generously-portioned chips were topped with deeply flavoured shredded smoked pork and homemade BBQ sauce – a winning combination – with pickles adding freshness, and slaw creaming it all together.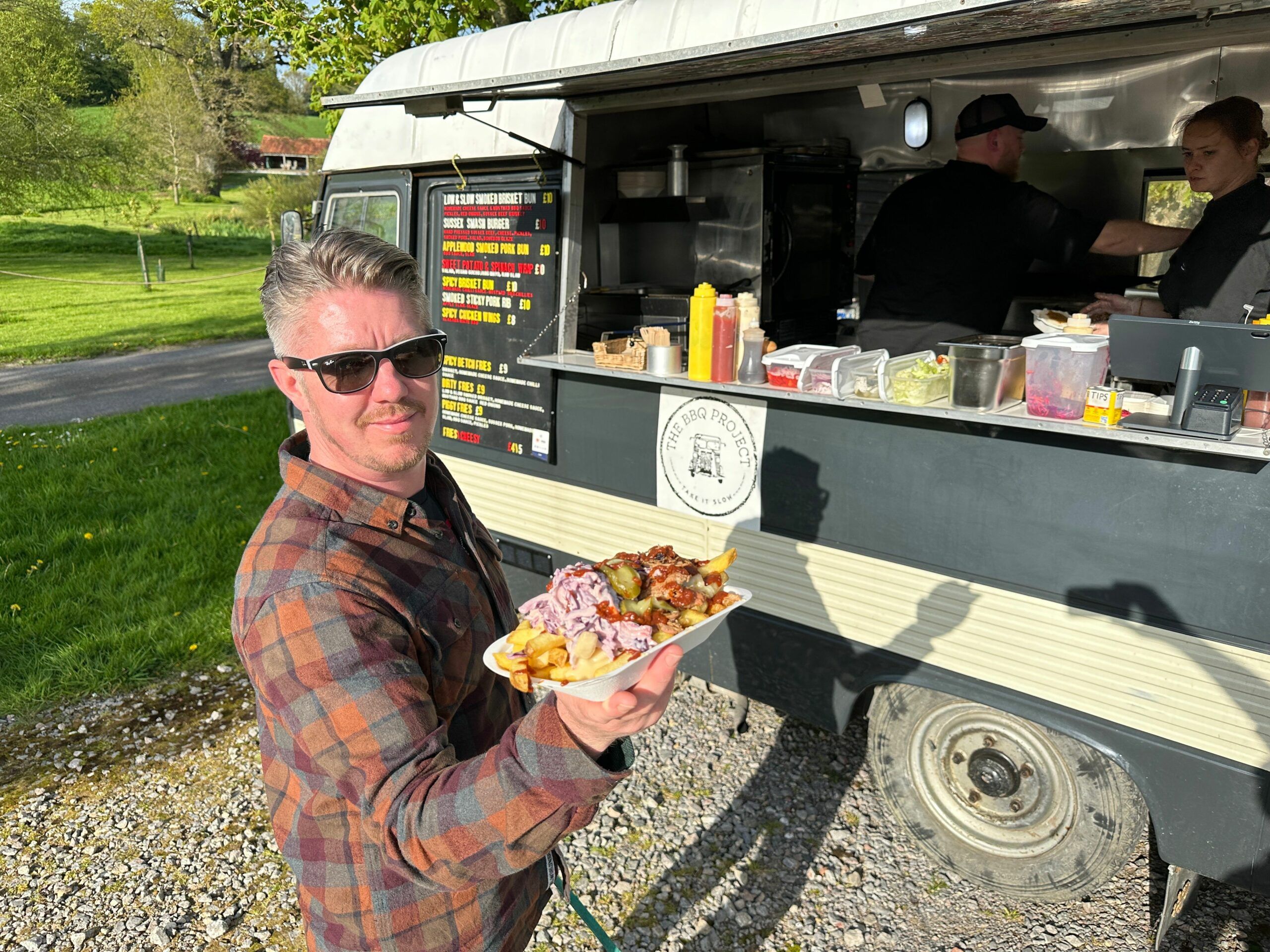 This is a meal by itself, but we soldiered on with two dinosaur-sized slow smoked sticky pork belly ribs, which had been marinated in bourbon, making them a taste bud-sizzling delight. Heating things up further were the spicy chicken wings, with a homemade Alabama BBQ sauce that fired up our tongues and complemented the Bacchus beautifully.
This is comfort food, saucy, smoky, and spicy with no apologies for tickling your fancy.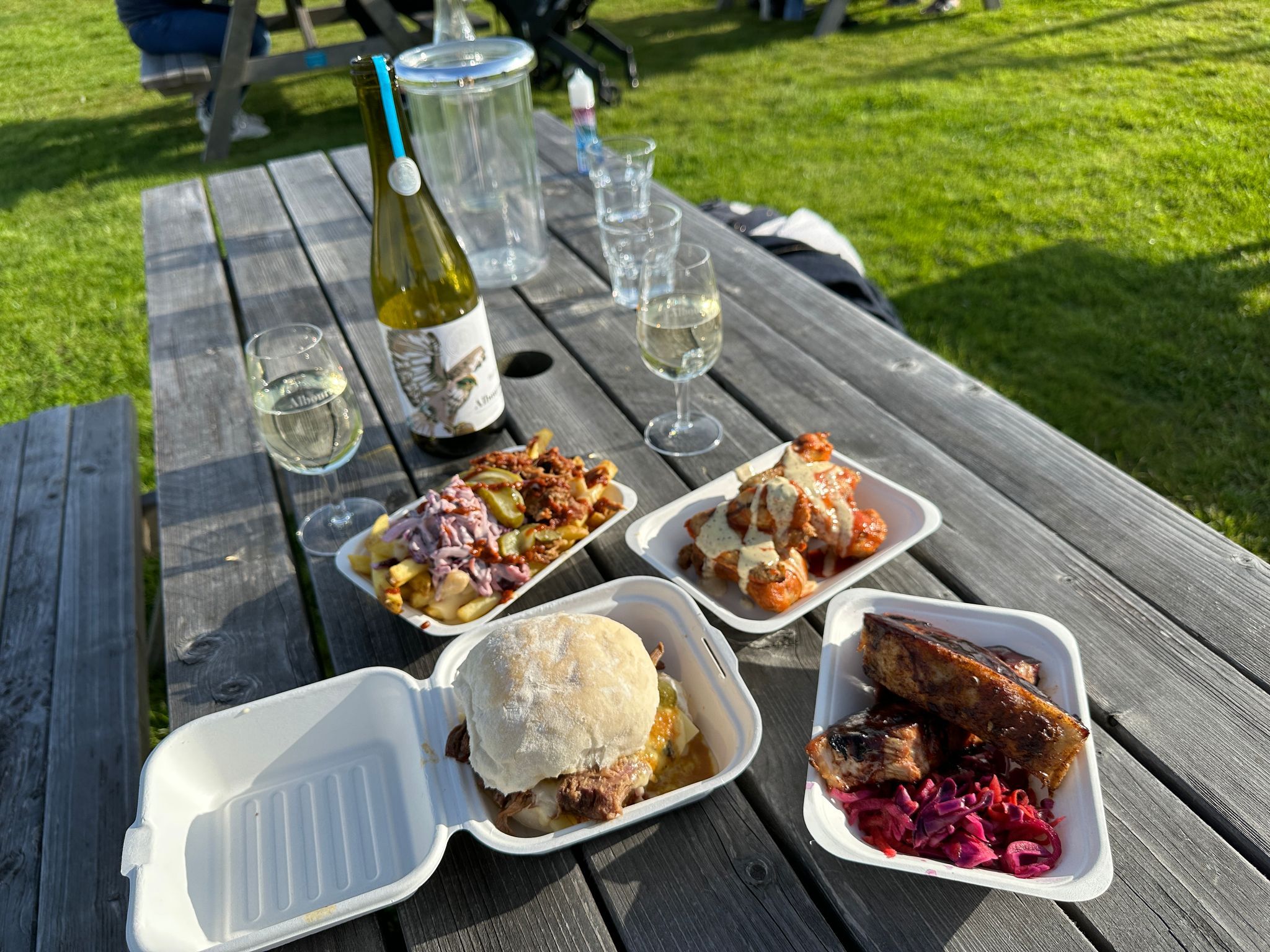 Live music accompanies many of the Friday Night Supper Clubs, and they rotate throughout the season. Coming up are Safari Pizza, Paella cooked in a traditional large round pan, raclette gooey fun, and a taste of Egyptian street food with Cairovan. It's a great excuse to go to Albourne every Friday. In fact, if we had our way, we'd set up camp there full-time.