Brunch at Libation bar in Hove
I think we can all relate to waking up on a Saturday morning a little fuzzy from the night before and with hunger burning a hole in your stomach. And when you do a walk on the beach and a boozy brunch is the only solution.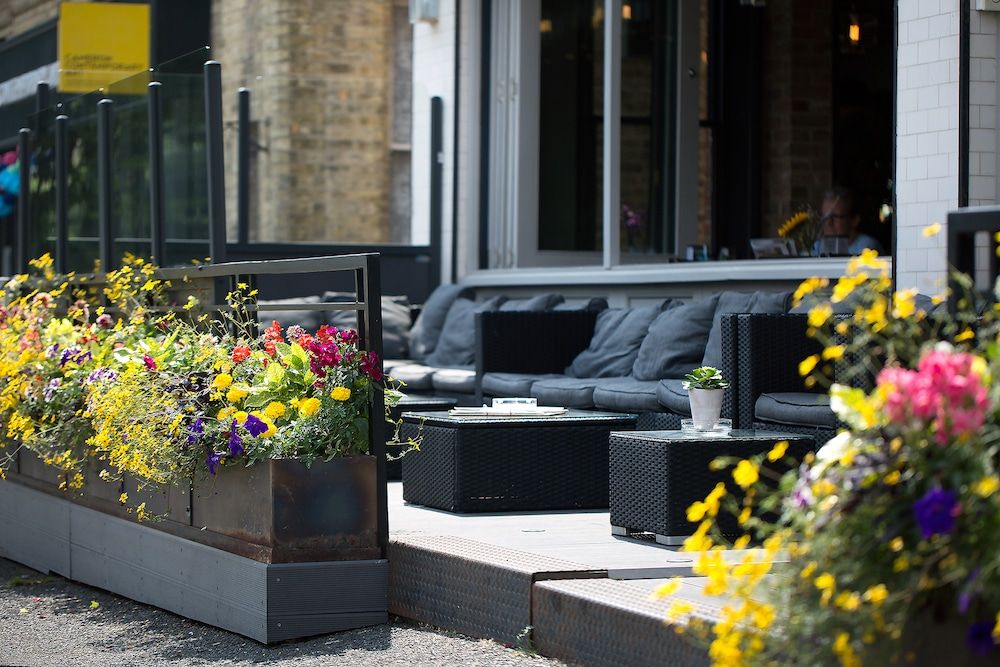 It was with this mission in mind that we found ourselves in Second Avenue's Libation bar, just a short hop, skip, and jump, from the seafront. With its sun-drenched terrace and airy, ultra-modern bar area, it seemed like a good place to hunker down for a while.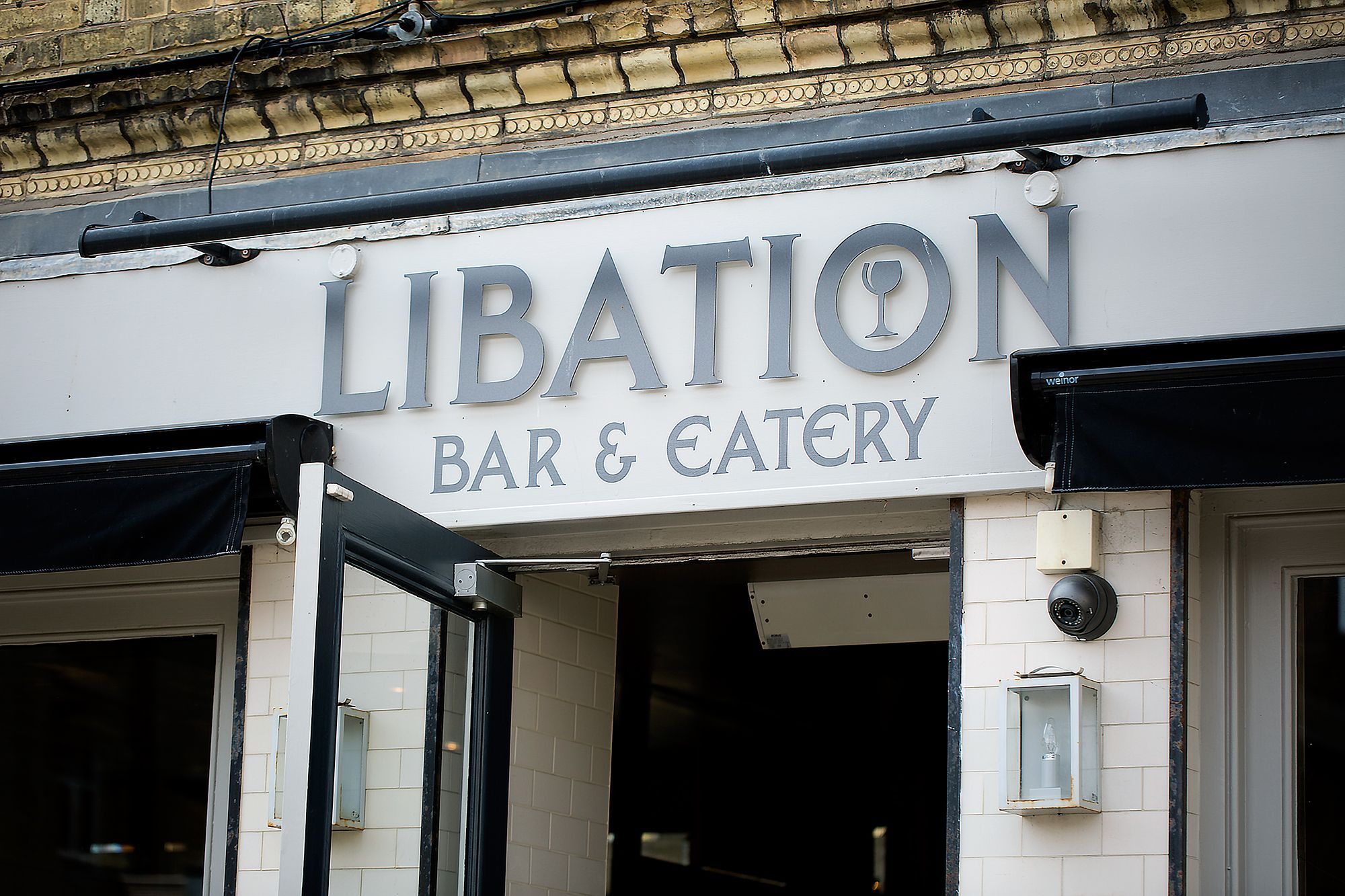 Brunch at Libation bar
Settling at an indoor table with a view outside for optimum people and sunshine watching, we set about studying the brunch menu. Choices include the classic poached eggs and Hollandaise combos and the obligatory smashed avocado and egg on toasted muffins. A toasted BLT, or HLT (halloumi, lettuce, and tomato) vegetarian alternative, as well as pancakes or granola, and a variety of extras, complete the food offering.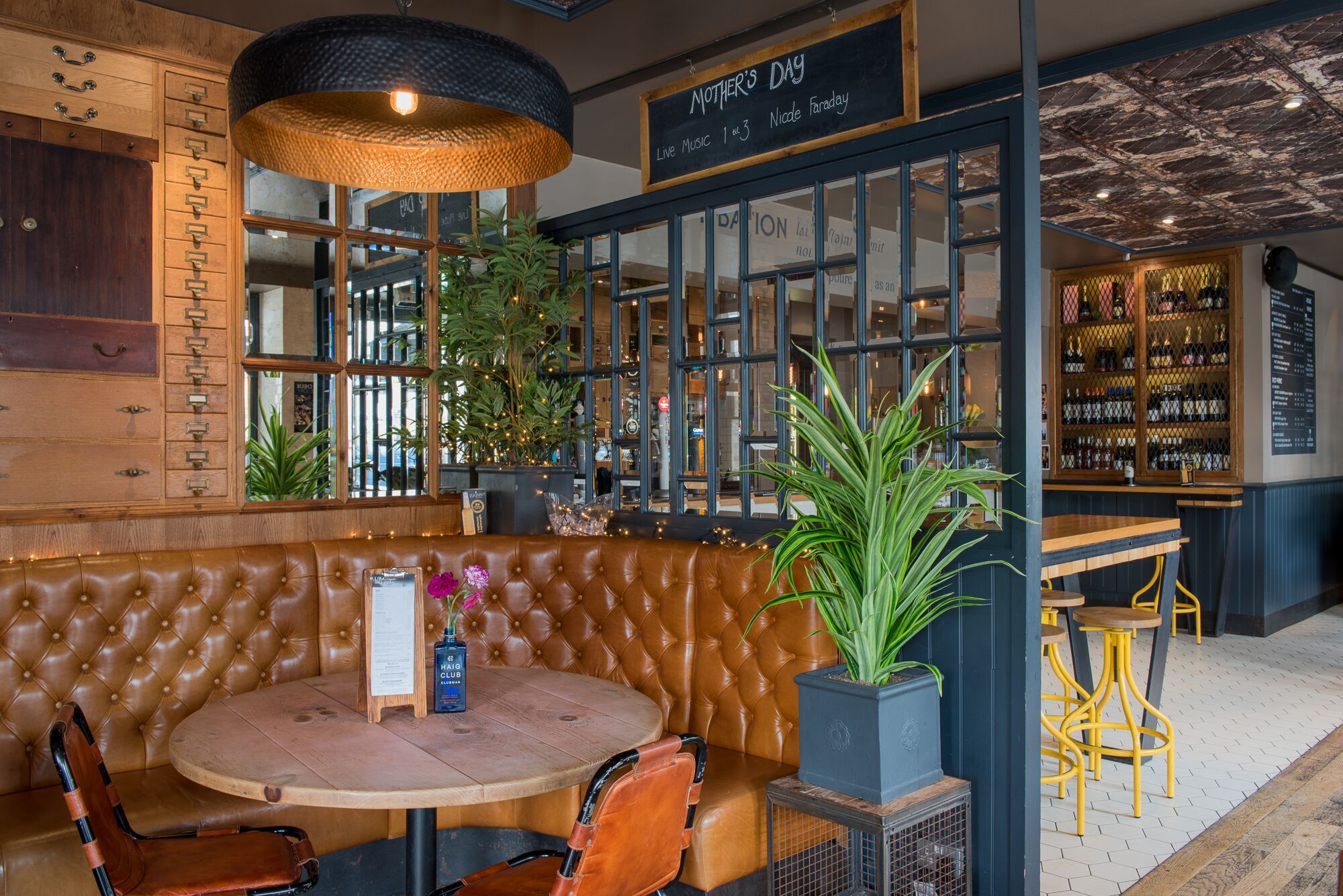 Diners can also choose to add £21 to the cost of their meal in exchange for either 1.5 hours of unlimited prosecco or bottles of Sol or Heineken, or three of Libation's signature spritzes. We had already decided we should go bottomless. It just seemed rude not to.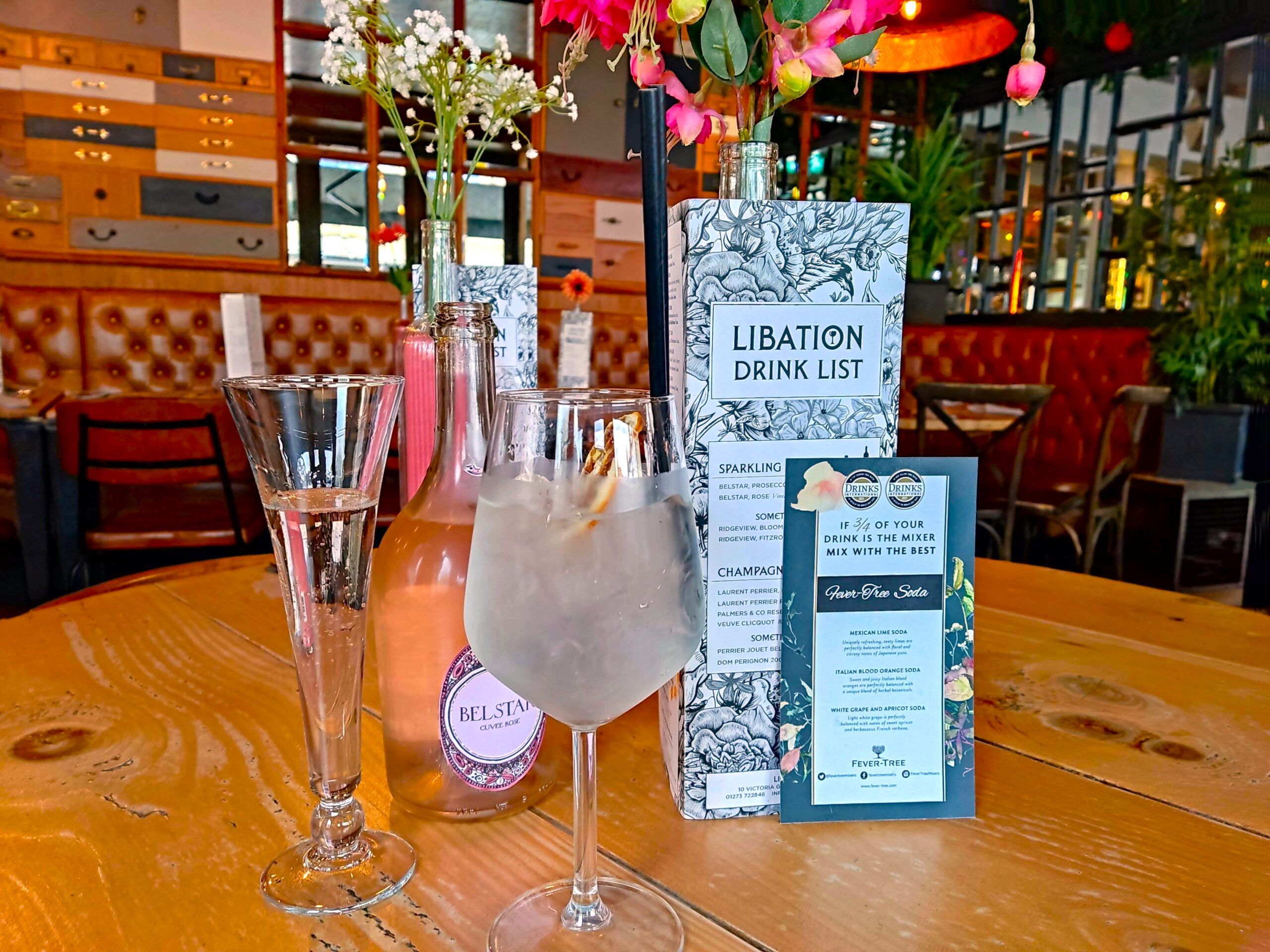 Upon choosing the rosé prosecco option, the server promptly presented me with a bottle of delicately pink Belstar, a cooler, and a glass, instantly putting a smile on my face.
My brunch buddy hubby, something of a gin fiend, went down the spritz route. His first selection was the beatifically refreshing Tropical Spritz, made with Whitley Neil Mango and Lime Gin and Mexican Lime Fever-Tree tonic.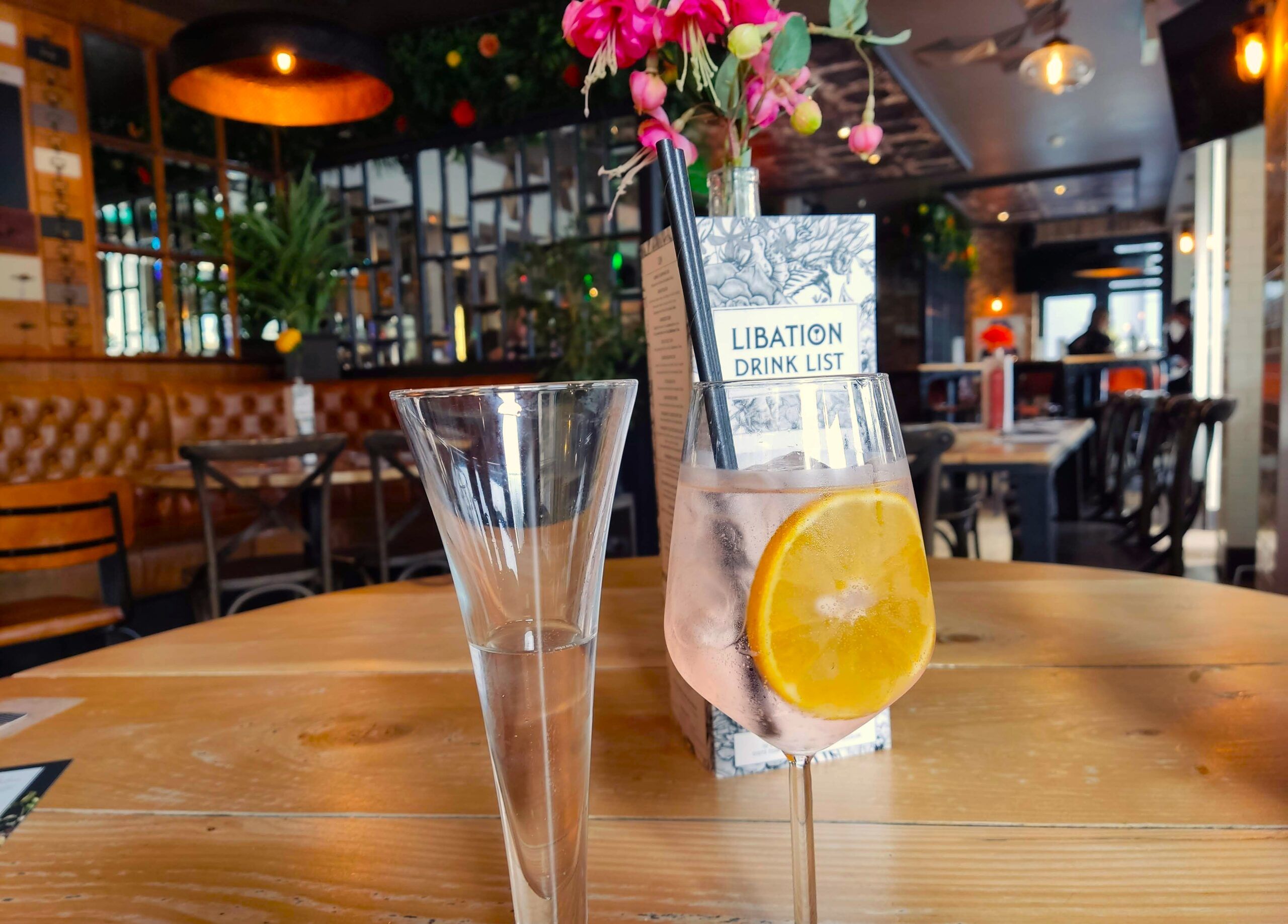 By this point, we were so hungry that we could hear each other's bellies rumbling, so it was with great delight that the food arrived before the drinks could render us useless for the rest of the day.
Eggs, eggs, eggs
Between us, we went for eggs royale and Benedict, mine with a generous portion of smoked salmon, and his with crispy, smoked bacon. The Hollandaise was as silky as silky can be, and the eggs oozed lashings of gooey, deeply golden yolks onto the soft, buttered muffins as we cut into them.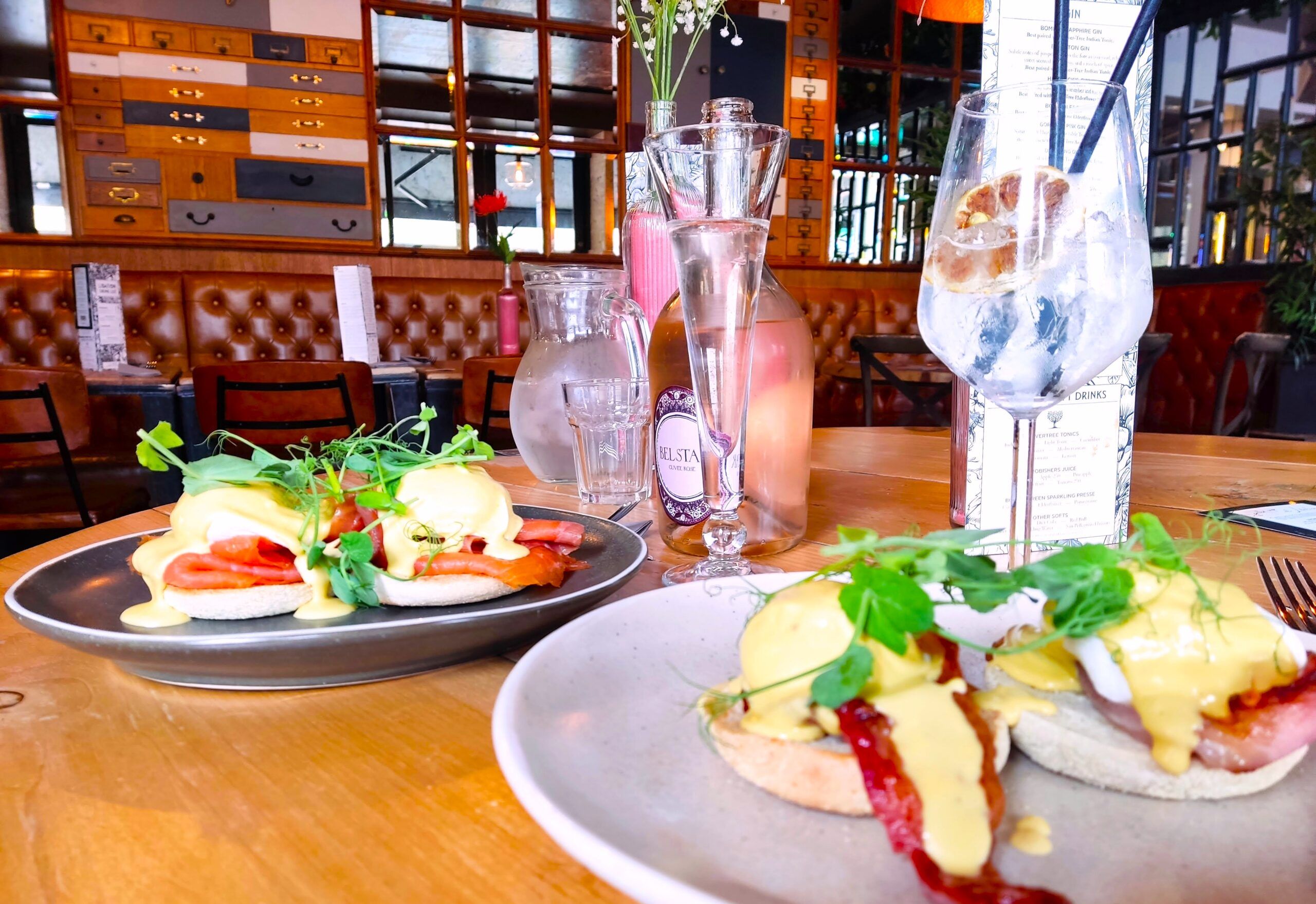 With the hunger satisfied, I was able to move my focus back to my bottle of prosecco, and he decided it was time for his second, then his third, spritz.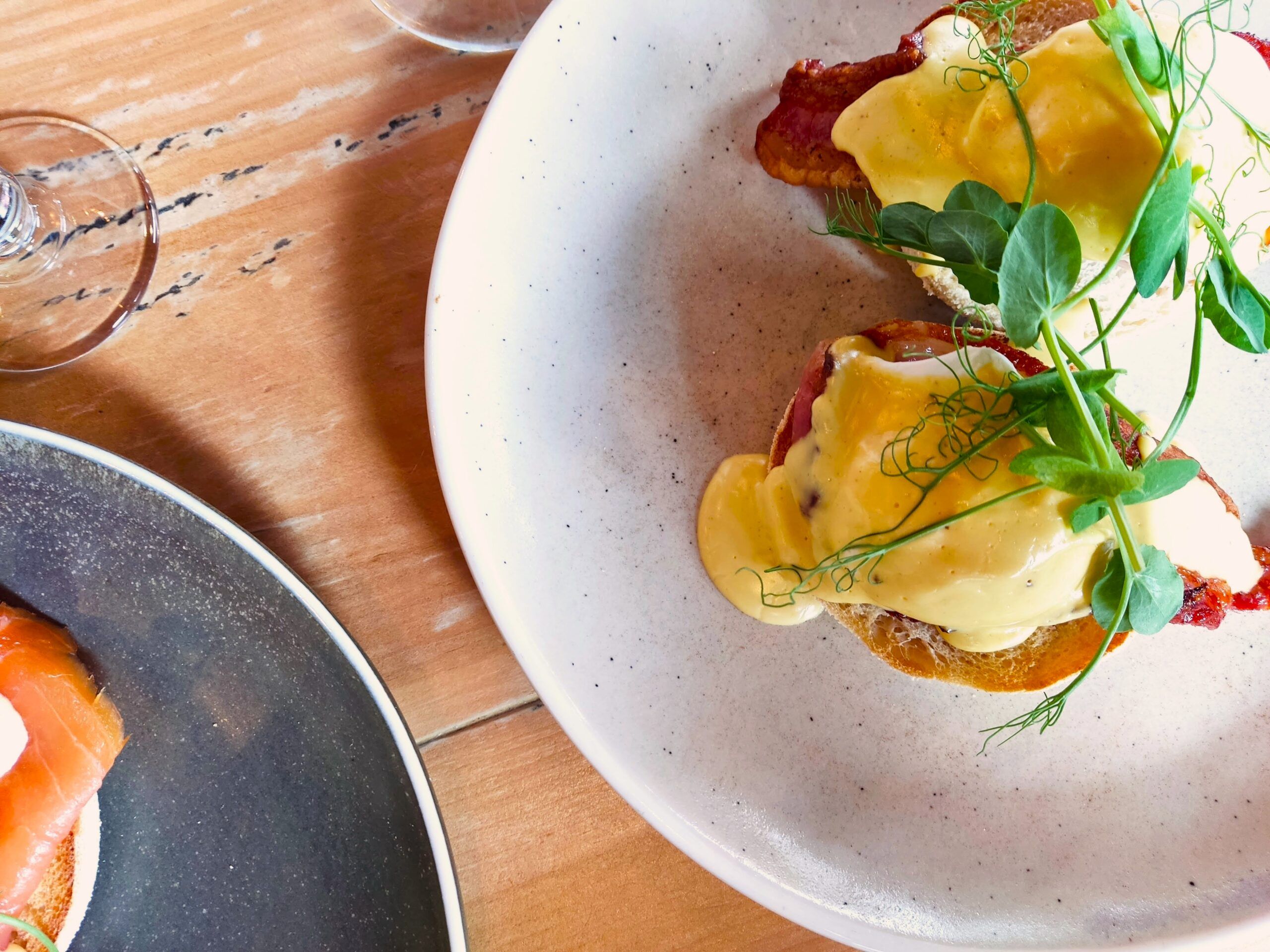 The Zesty Orange, consisting of Tanqueray Sevilla and Fever Tree's blood orange soda, was so good that I had to steal quite a bit of it to make sure I wasn't dreaming. Both bitter and sweet, it was full-on favour while still managing to be refreshing, making it sunny brunchtime perfect.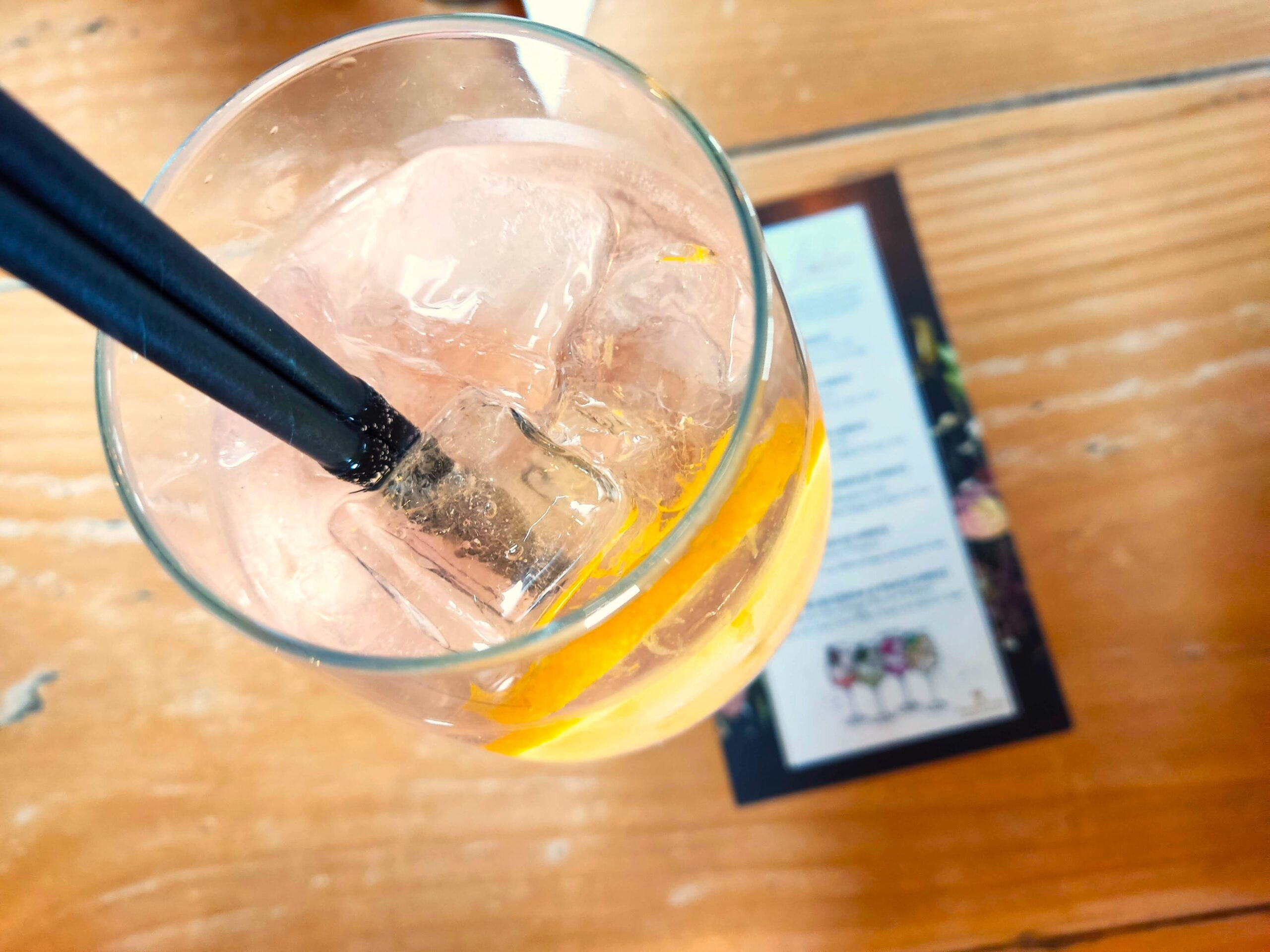 Next on his hit list was Whitely Neil Blueberry Gin with white grape and apricot Fever Tree soda. I stole a sip and it was lovely, but I think the Zesty Orange may have ruined me for all other drinks.
Laid back vibes with no compromises
Just as we had expected, brunch at Libation, part of the Golden Lion family and sister to such Brighton and Hove institutions as Hove Place and The Cricketers, was a high-quality affair.
The food was perfectly cooked, and beautifully presented, the drinks were premium and plentiful, and the service was second to none; despite the growing number of people gathering outside for a full dose of café culture cool, the servers remained friendly and attentive, making sure we had everything we needed and that our glasses didn't run dry.
In short, the relaxed yet oh so Instagram-able Libation ticks all the boxes for a blissed-out Saturday brunch. Check it out.