The Plough Inn Rottingdean – The Pub On The Pond
Just ten minutes east of Brighton is The Plough Inn Rottingdean, the postcard picture village dates back to Saxon times and is steeped in the history of Sussex smugglers and pirates.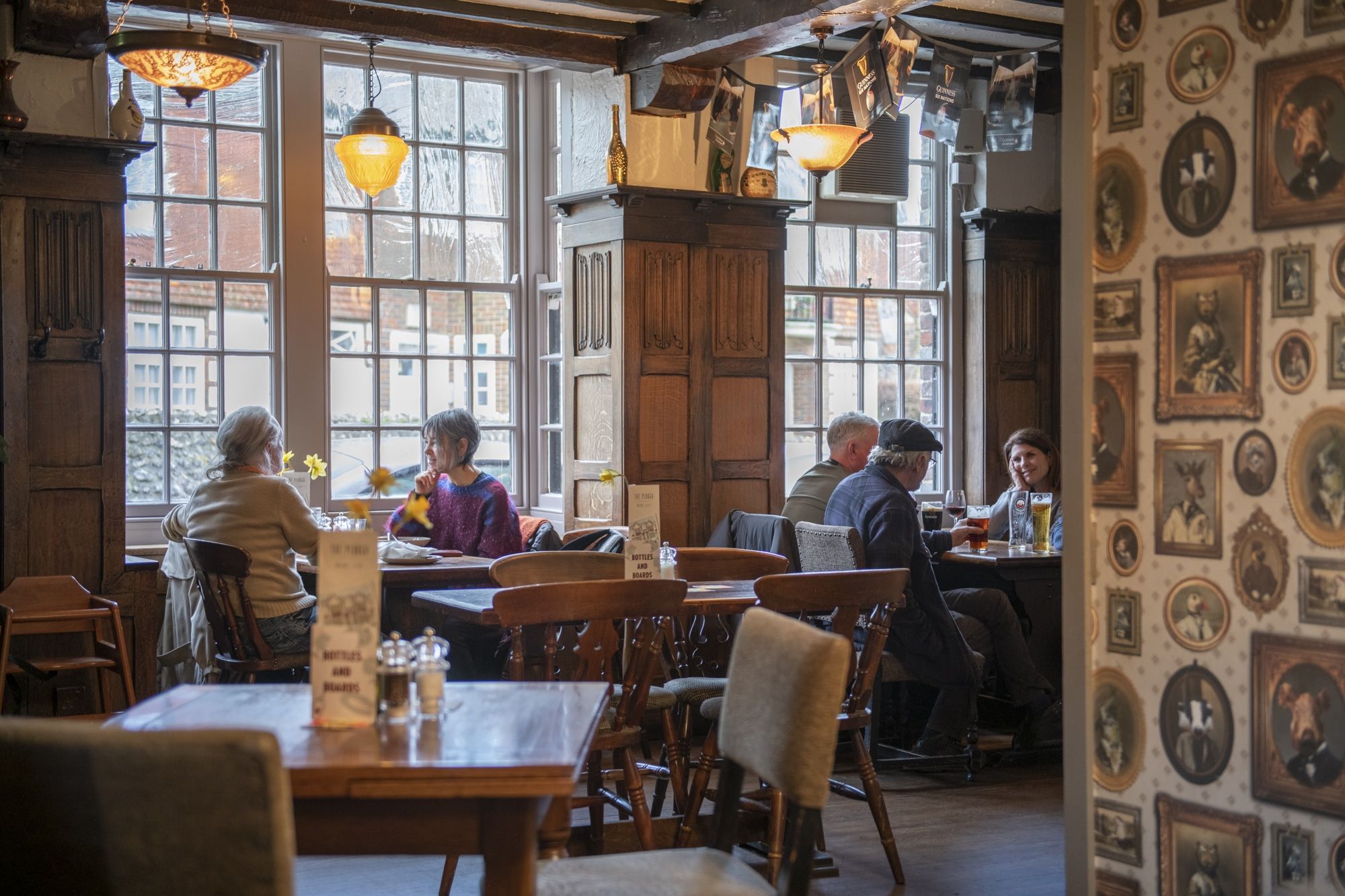 If you fancy a little bit of exercise the Plough Inn is only 30 minutes or so walk from Brighton Marina, along the under-cliff walk. So not far to go if you want to stretch those legs and get out of the busy city and visit one of the prettiest villages and pubs in Sussex.
The Plough Inn Rottingdean – Home Cooked Food
The Plough serves home-cooked lunch and dinner daily, 12-9pm Monday-Saturday, and roasts until late on Sunday, 12-7pm. Brighton chef, Phil Bartley, created the menu at The Plough Inn to showcase a selection of modern pub classics. Their famous Deli Boards, which use locally sourced cheeses and cured meats, are a particular favourite. The 'Bartley Roasts' are popular and booking is advisable, especially at weekends when this East Sussex country pub draws a hungry crowd. With a private function room on the first floor, The Plough Inn Rottingdean is also available for private bookings and events.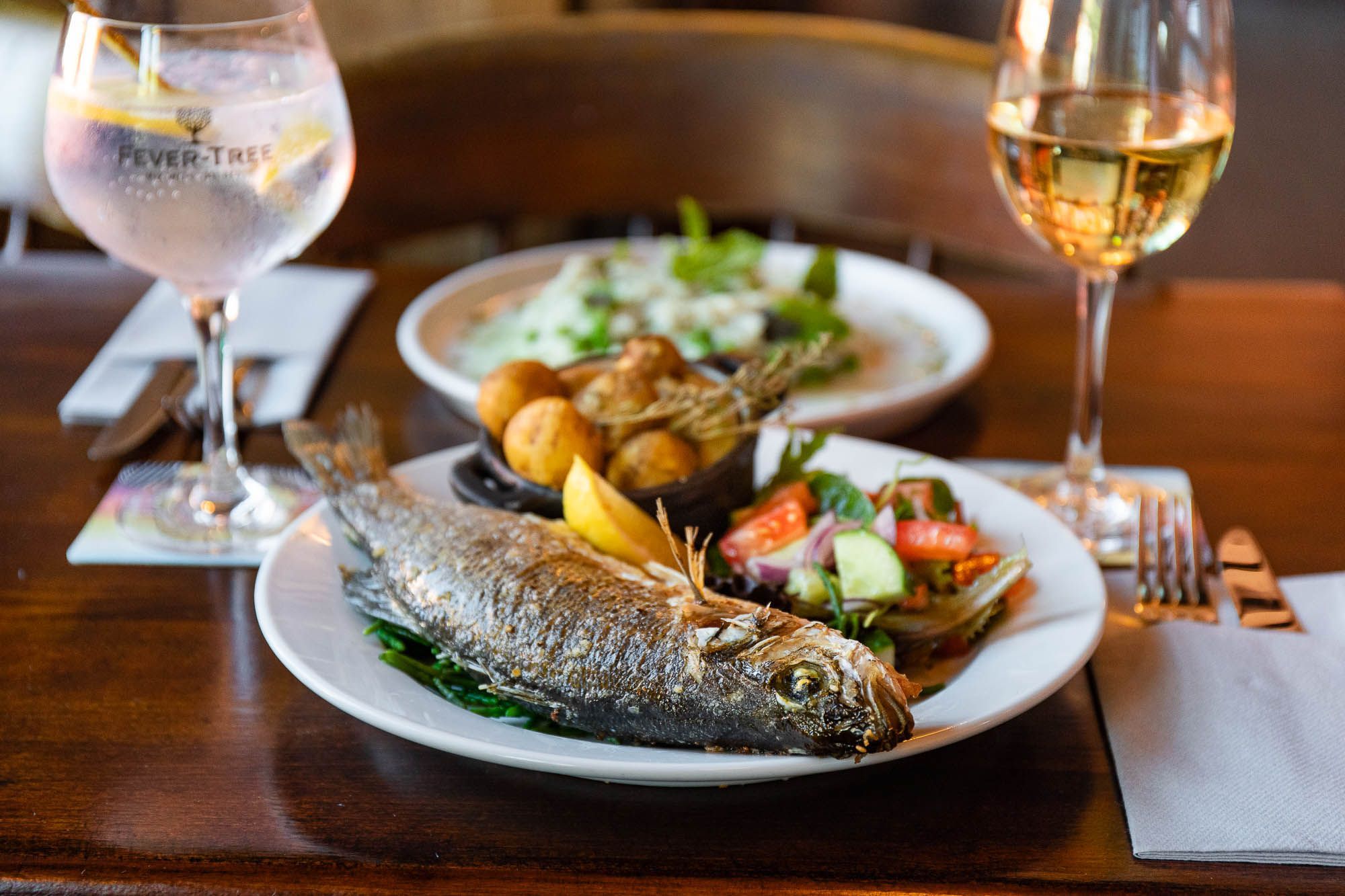 Offering a modern take on pub classics this venue caters for everybody, from kids to couples, from Sussex walkers to your everyday regular.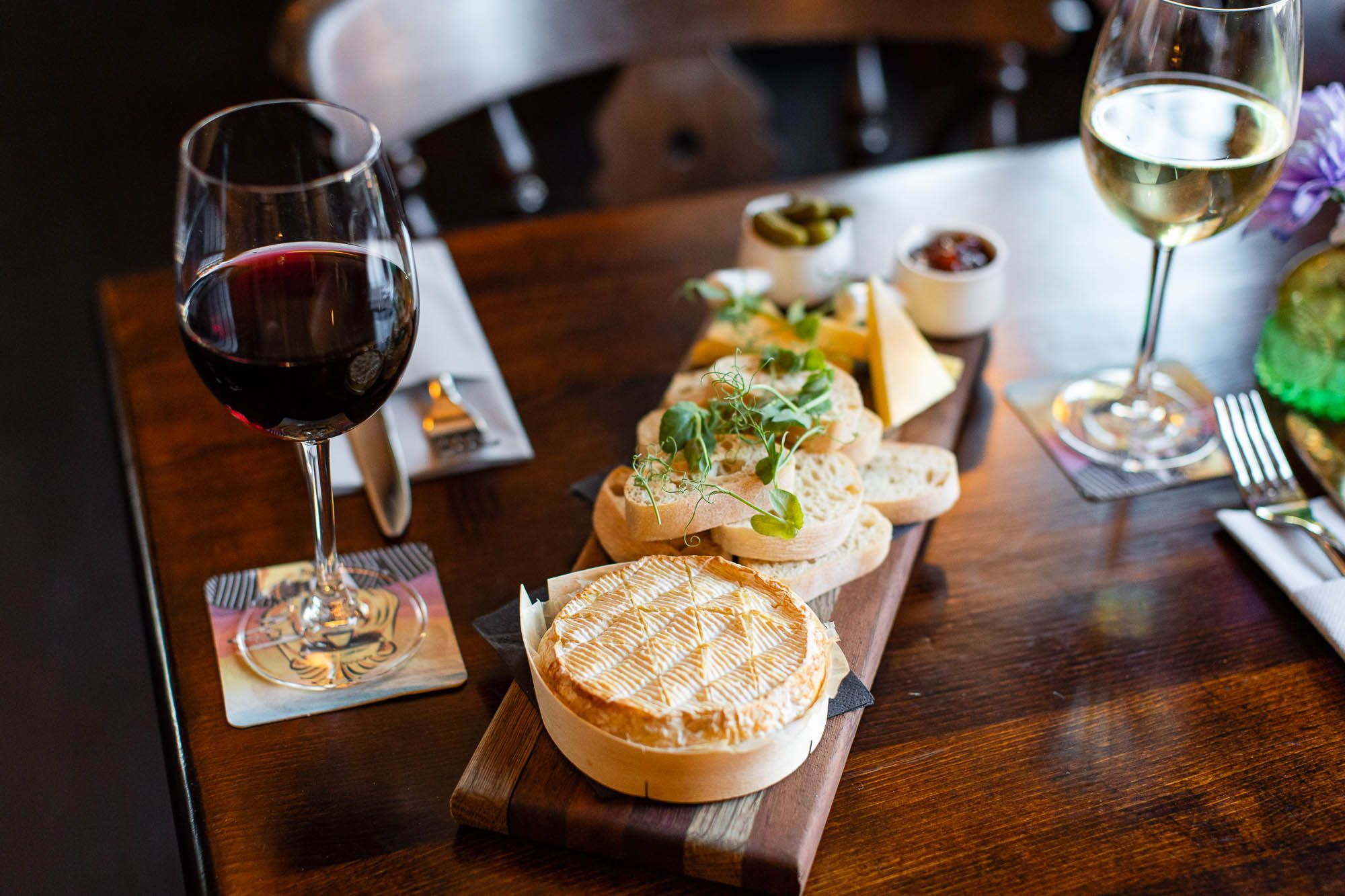 Locally Sourced Ingredients
The Plough Inn has gained a great reputation for offering quality home cooked food using fresh and local ingredients. Their extensive menus offer something for everyone and gives an opportunity to try dishes that you would not usually find in a traditional Sussex pub. They also offer two special boards which change frequently and really take advantage of products in season at the time.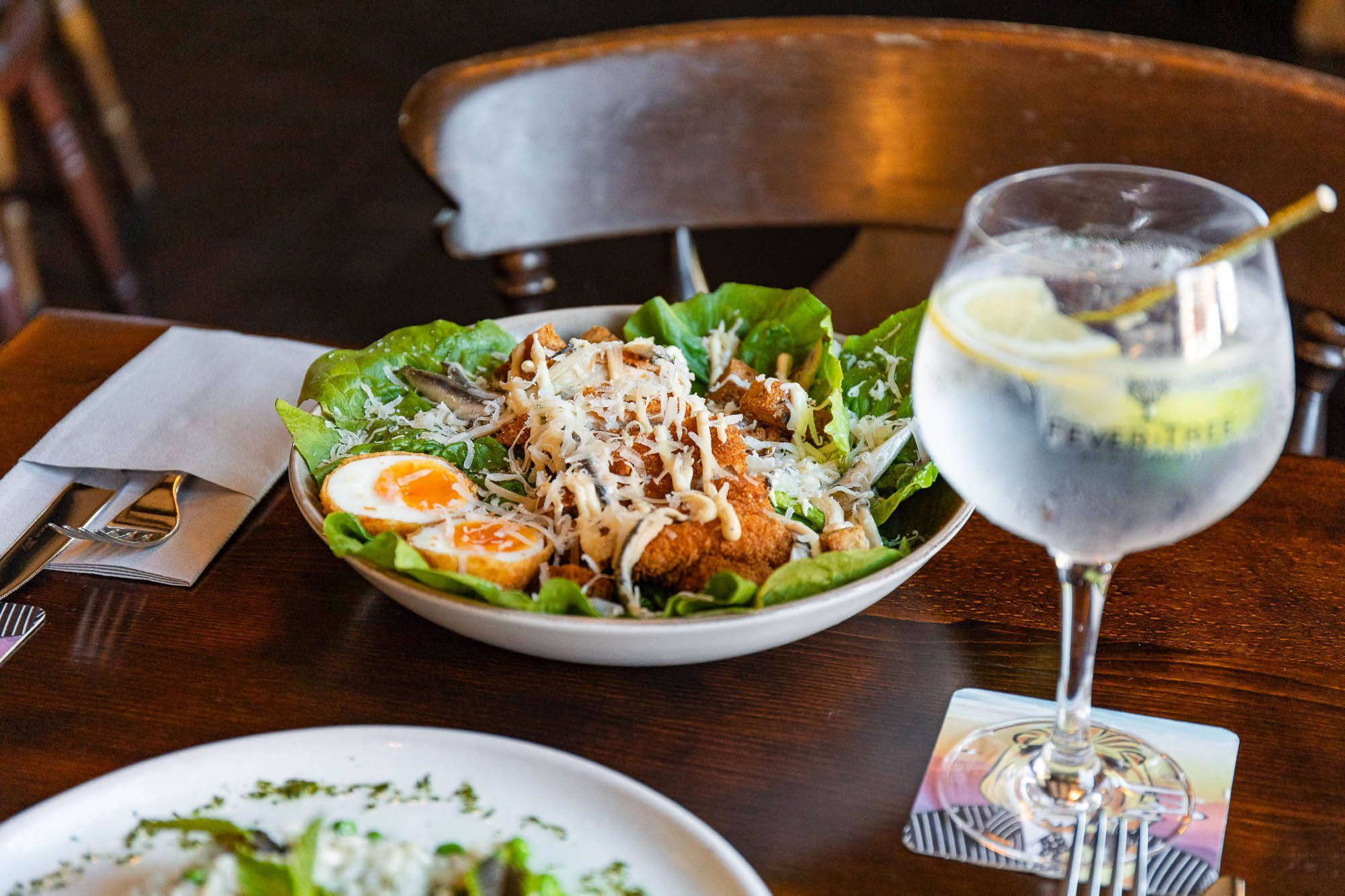 The Plough Inn Rottingdean – Sample Menu
The Plough Inn menu includes pub classics such as fish and chips with mushy peas, herb sausages and cheddar mash, and a selection of great burgers featuring a dry-aged beef burger plus a vegan option. There are also seasonal dishes such as the wild asparagus linguini and an extensive list of focaccia rolls available at lunchtime including pork belly and apple.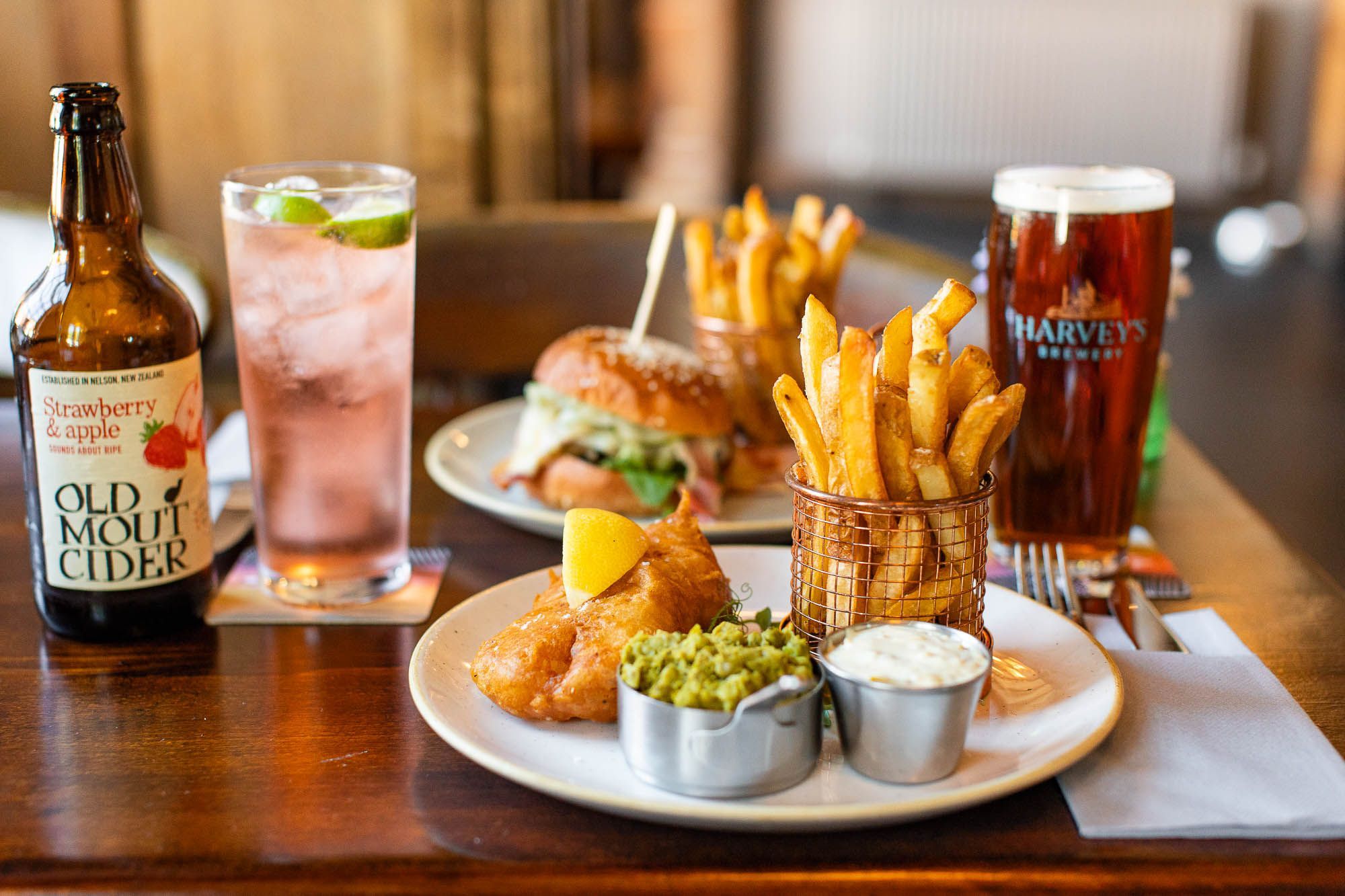 Also on the menu are the famous Deli Boards with a choice of cheese, meat or a cheese and meat board. The boards feature local cheeses, cured meats and delicious pickles and chutneys all sourced from Phil Barltey's The Great British Charcuterie.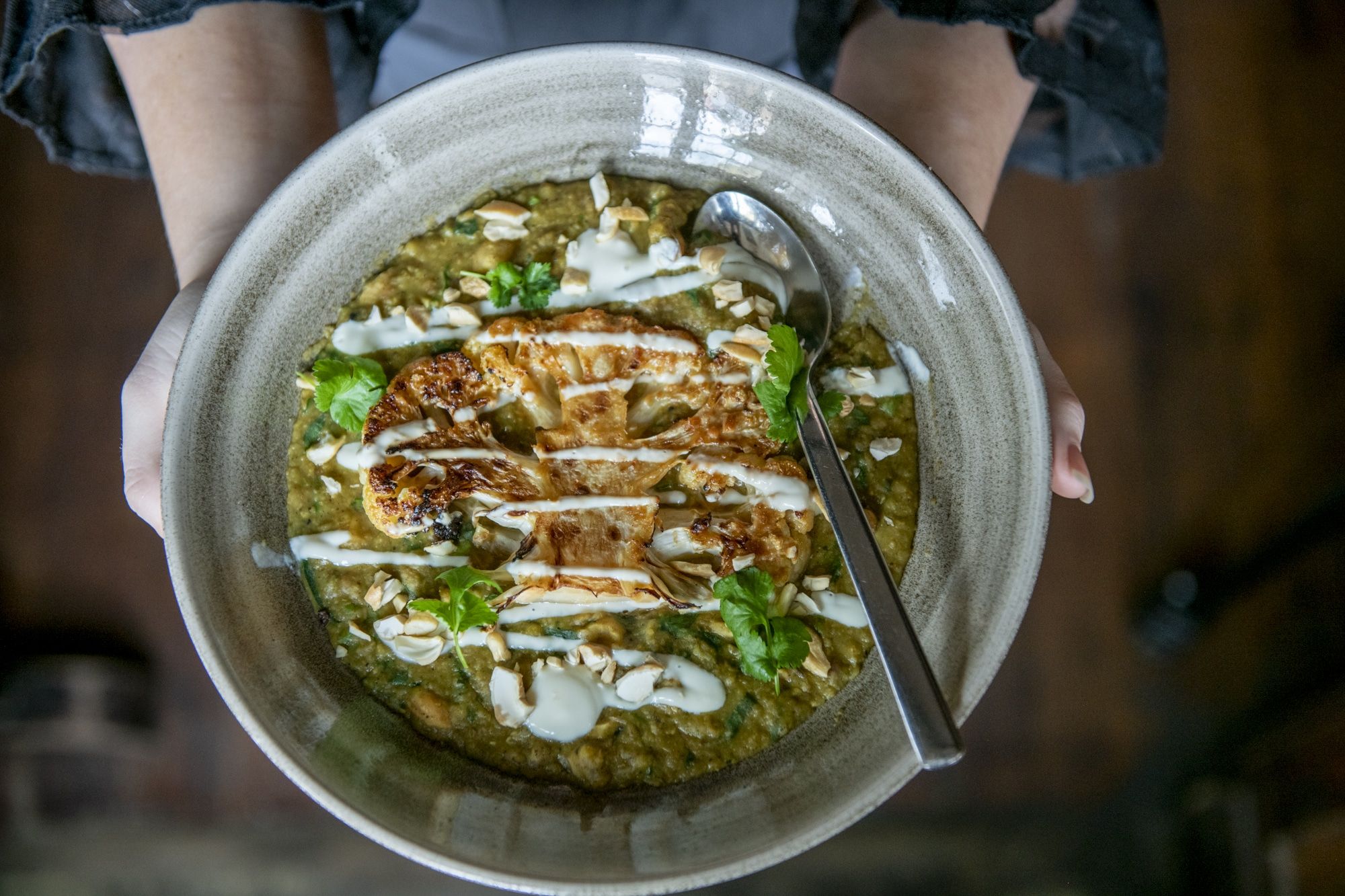 Ingredients where possible are locally sourced and the Plough Inn take pride in using their local Butcher & Greengrocer in the beautiful village of Rottingdean. For more information and up to date menus see their website.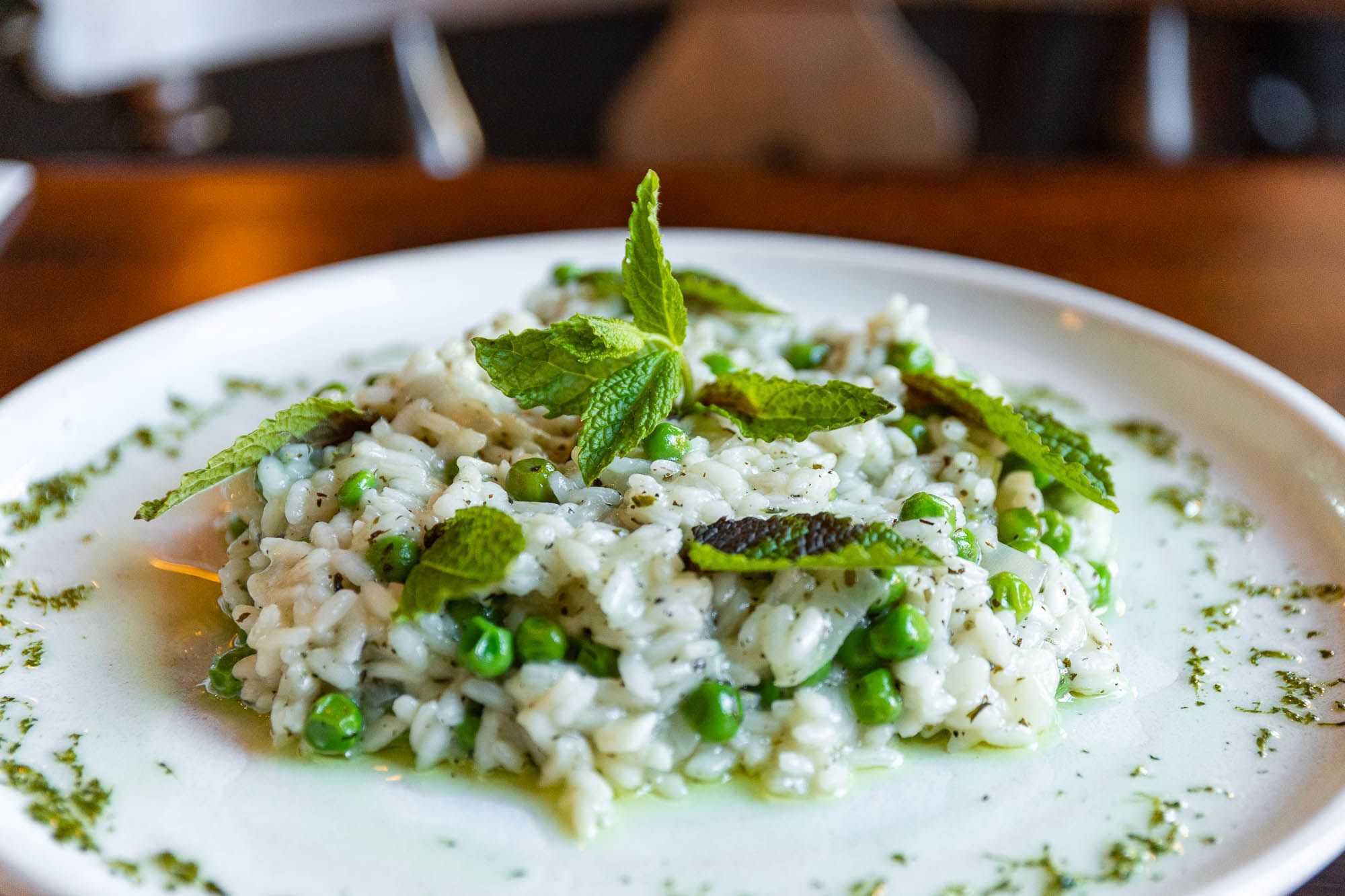 Make a reservation
Make a reservation on 01273 390635 (Please mention us when you do 🙏)