Up, up and away – British Airways i360
The Brighton i360 or 'The British Airways i360' as it is formally known has transformed the Brighton skyline, adding a futuristic look to the Victorian splendour that was already there. The vertical pier transports guests 450 feet into the air, giving them a unique perspective of the city and the views beyond.
If you are looking for somewhere to eat nearby to the Brighton i360 then these are our recommended seafront restaurants, cafes and seafront bars.
One of our particular favourites is The New Club which sits opposite the Brighton 1360 and it is a New York style restaurant which serves incredible brunches, cocktails and of course it serves wonderful coffee.
You may also enjoy our fish and chip guide to Brighton.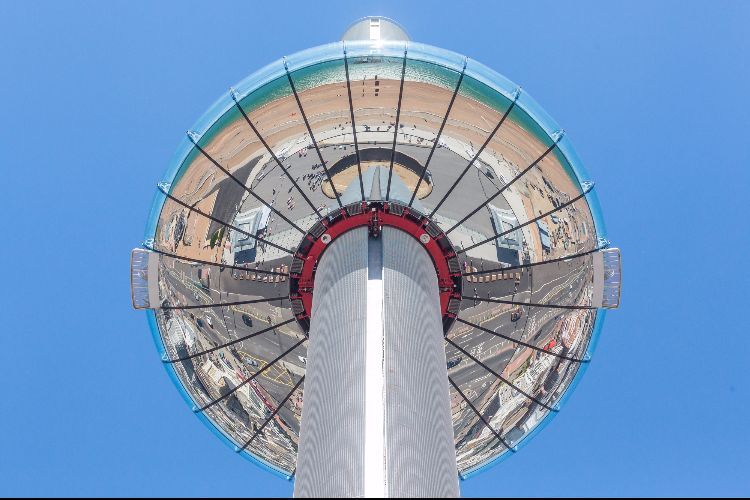 Brighton i360 – Glass Viewing Pod
The glass viewing pod is the largest moving observation tower in the world, offering 360-degree views of the surrounding area whilst enjoying a drink from the Nyetimber Sky Bar. It is a chance to see Brighton and The South Downs in a whole new light.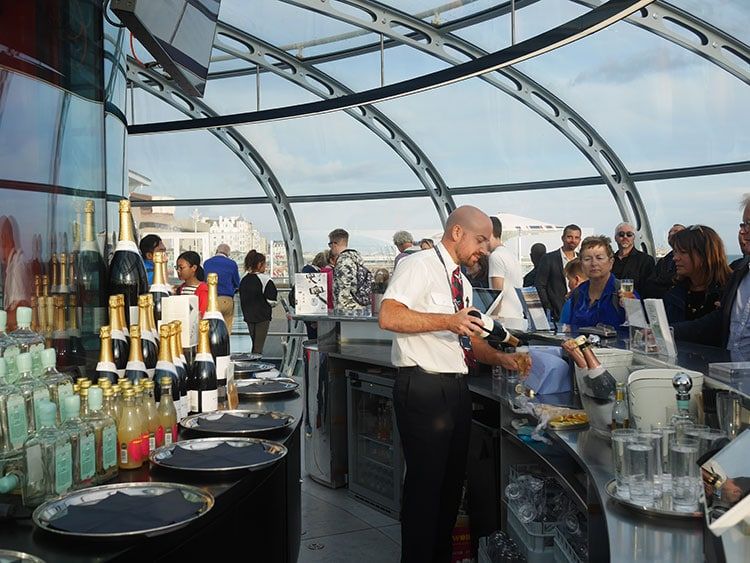 Where to eat near the Brighton i360
In addition to the viewing tower, the development includes a restaurant, café and events space for guests to enjoy. The West Beach Bar and Kitchen is a multifaceted venue, featuring a stunning central bar and views of the West Pier and seafront. The outside terrace is perfect for a summers day or to watch the sun go down in the evening.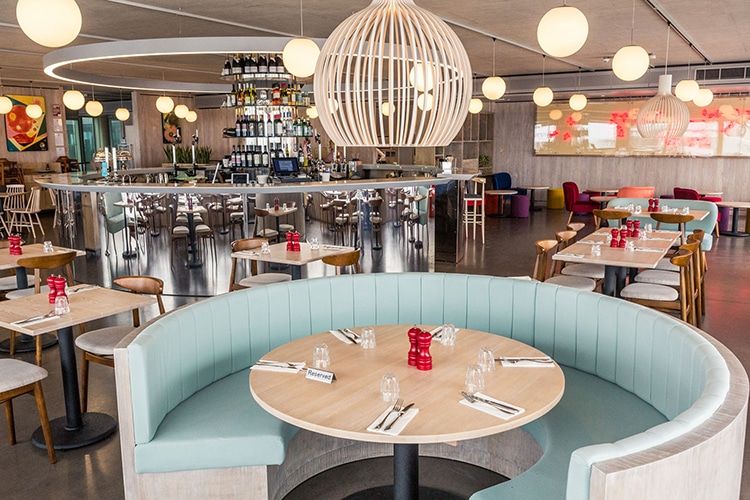 The area around the Brighton i360 has also been developed to give further options to visitors. The Flour Pot Kitchen is a fabulous addition to the seafront dining scene, serving a seasonal menu that highlights their famed and masterful baking. The revitalised arches are home to a number of shops and cafés that offer beautiful seafront views, breathing new life into an area that was once forgotten.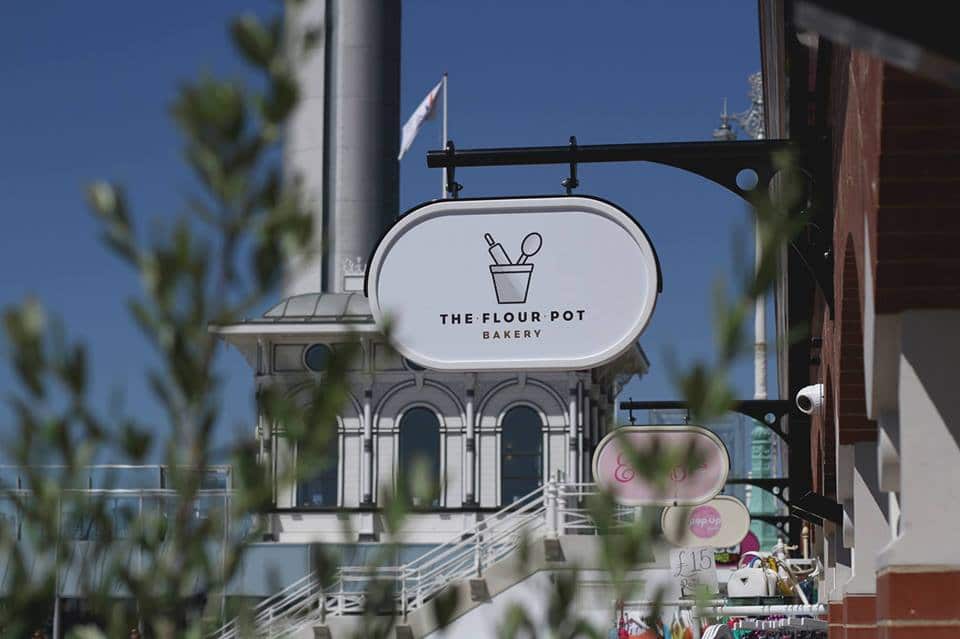 Take a stroll along Brighton Beach
There is plenty to see and explore in the area, as the Brighton i360 looms above you. You can talk a walk along the seafront taking in the many bars and restaurants on offer. The King's Road is also home to many of the city's top hotels and restaurants, stretching from Hove right to the Palace Pier and Kemptown.