Brighton Regency Routemaster Experience in Brighton
Looking for something out of the ordinary? Then a Brighton afternoon tea and seaside tour on a lovingly restored vintage bus with Brighton Regency Routemaster is for you.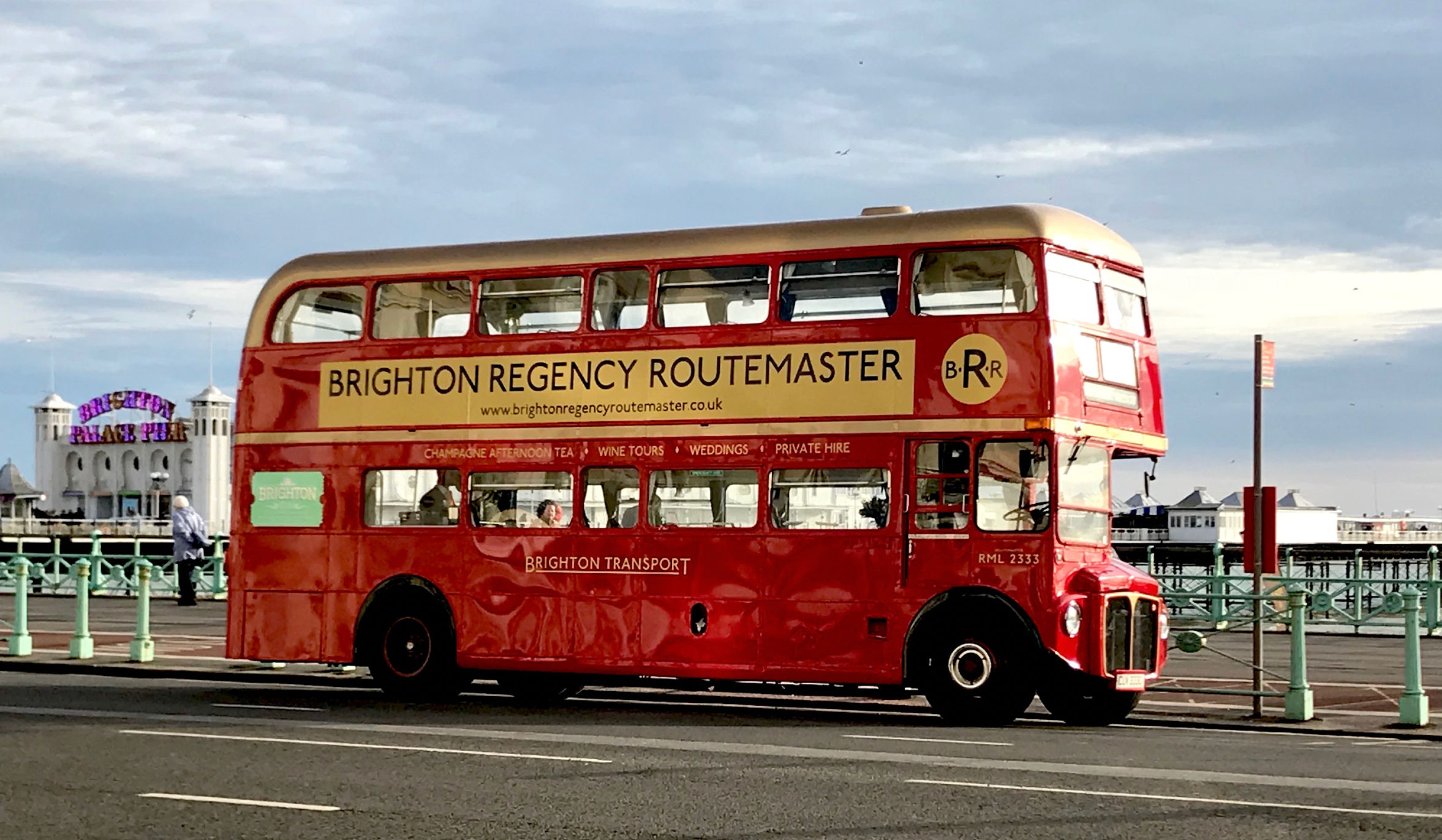 When it comes to a niche offering, Brighton Regency Routemaster is up there with the best in town. They provide an entirely packaged experience, it's a tasty way to boff up on local history and it offers fantastic memory making opportunities for the whole family.   
The bus boss – Brighton Regency Routemaster
The bus itself is one of only a few remaining RML 2333 Routemasters. There were originally 300 of them introduced to London in 1965 and this model was finally withdrawn from service in October 2005. In 2017 the bus was bought and repurposed, she underwent a full engine upgrade, received a paint job, had all interiors restored and transformed into a full equipt fine dining tour bus. Peter, the driver, is one of two remaining qualified drivers in the UK. He drove these buses back in the 70s and left his retirement to take these tours. Brighton Regency Routemaster starts the journey with a whistle-spot tour of the bus' history. His passion for these vehicles only adds to the enjoyment and gorgeous nostalgia of the experience.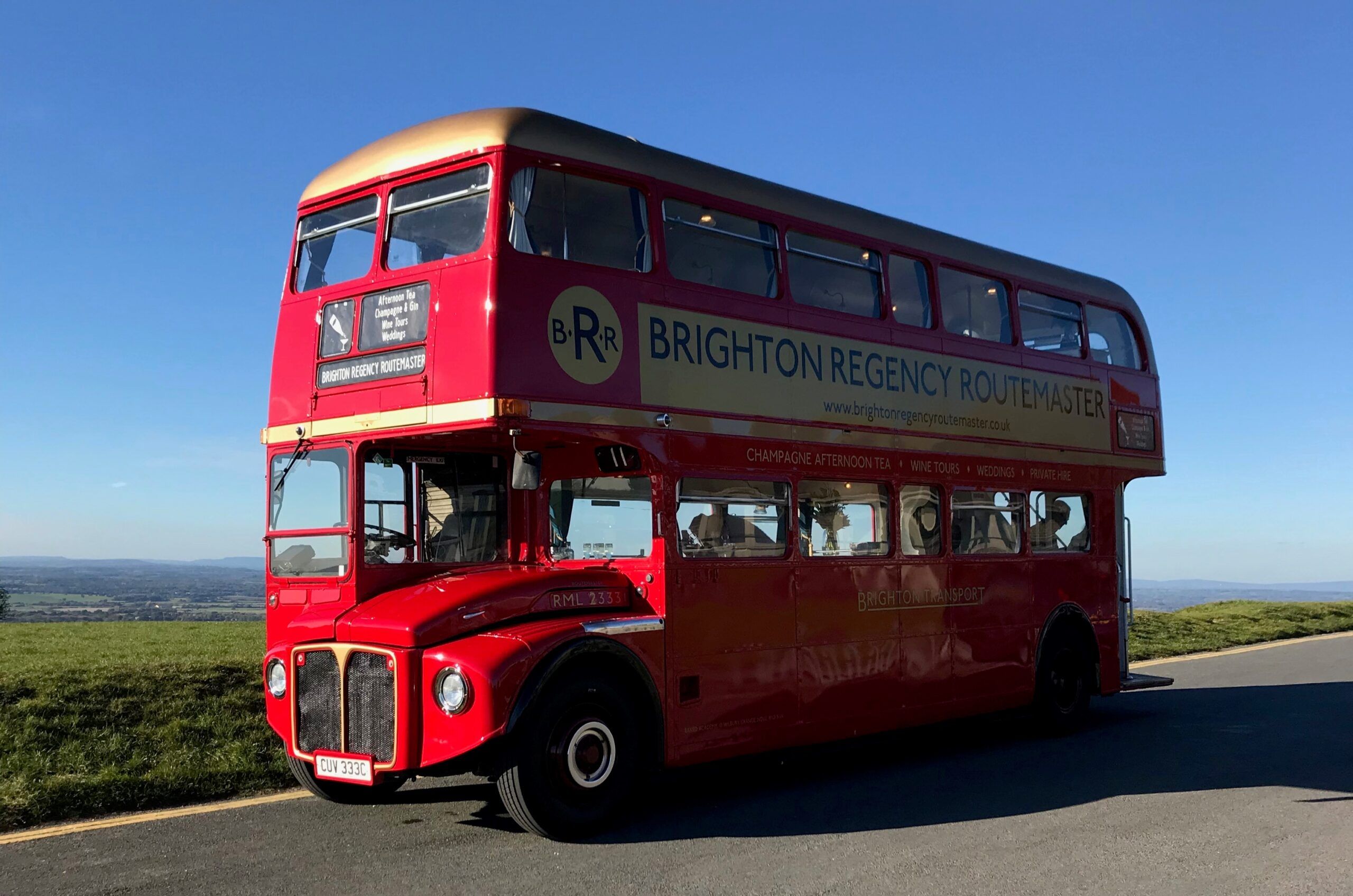 An afternoon tea bonus 
Savouring a traditional afternoon tea is the height of indulgence in British culture and a unique experience aboard the Brighton Regency Routemaster. For some it's a treat, for others it's a pastime but for all those that take the time to enjoy an afternoon tea properly, it's an experience that has memory making potential and one of the best afternoon teas in Sussex. Multiple tiers of sweet and savoury treats, freshly baked scones, served with tea and cake. The sheer level of food means that no one can rush the experience – nor should you!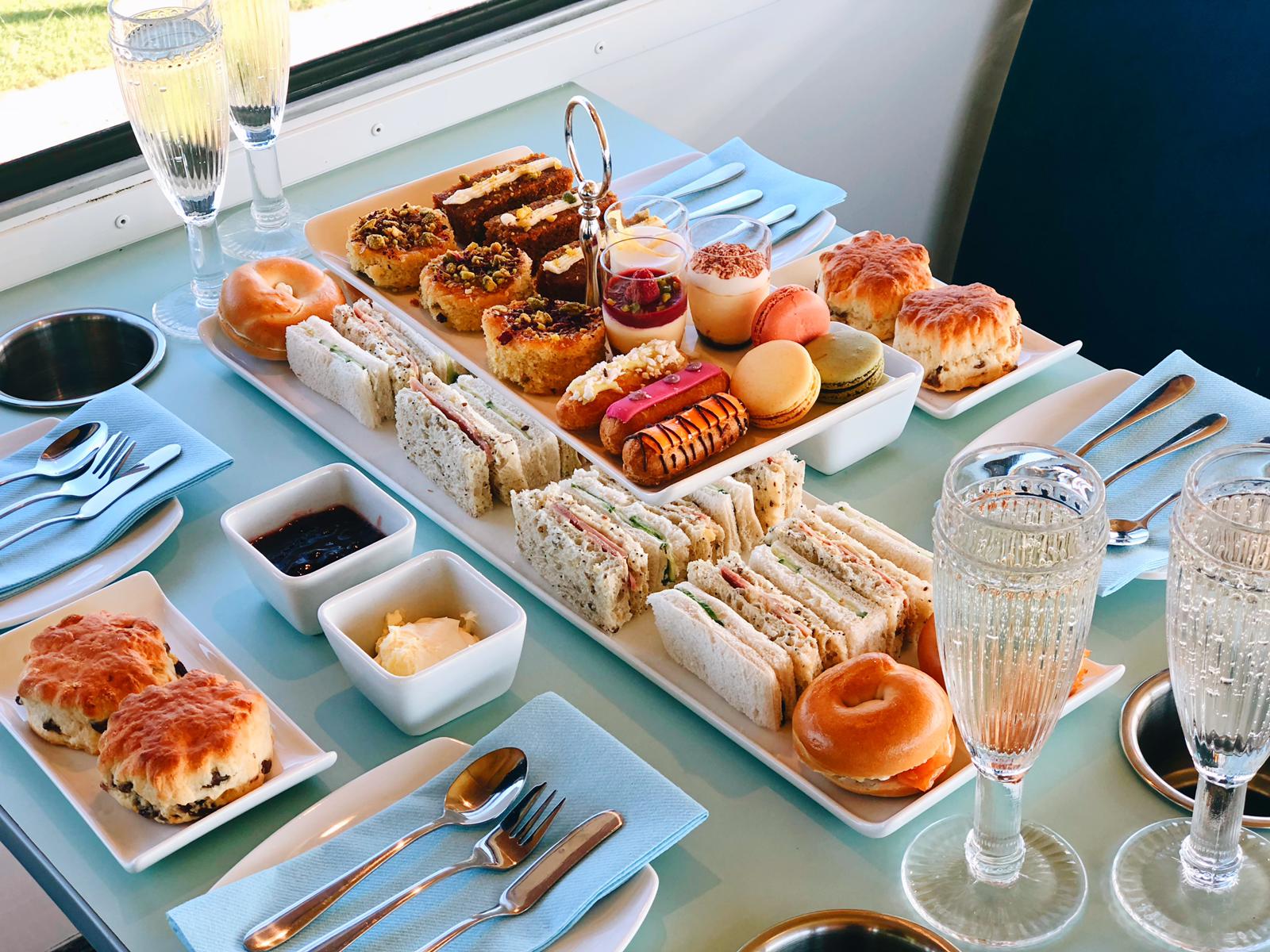 Afternoon tea with BRR
Brighton Regency Routemaster serve their afternoon tea with the option of standard, which includes all the freshly made sweets and treats of a classic afternoon tea offering. There are also vegetarian, vegan and gluten free teas available. Additionally thereis the choice of a fine selection of teas from Metrodeco. Or, should you wish to enliven the tea further you could opt for a gin tea, which includes gin cocktails made by the local distillery Brighton Gin. Or, a Prosecco tea, add a side of fizz to your tiers of treats and enjoy the sites of Brighton from behind the bubbles. 
The Brighton Teatime Tour 
The Sussex afternoon tea tours run twice daily at 12:30 and 3:00pm from Wednesday to Sunday. The tours last approximately one and half hours and are quite simply a sensational way to spend the afternoon. Starting at Pool Valley, the Brighton Regency Routemaster turns left at the seafront and takes you up to Hove, then heads inland, through town, passing some of Brighton's most iconic and historic landmarks. The tour then heads through Kemptown, and along the coastal road to Saltdean. Stopping for a five minute leg stretch and then heads back along the coast to Pool Valley, where you alight.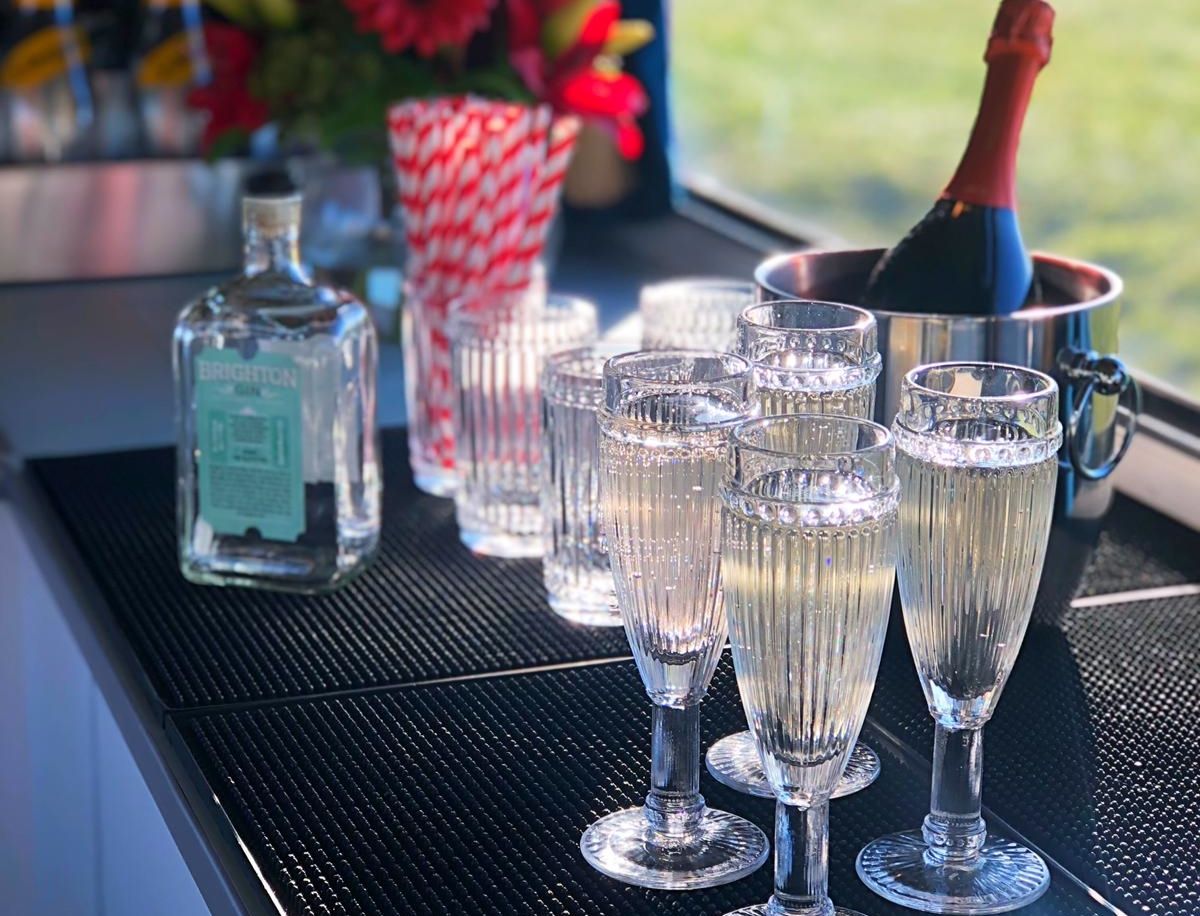 Family fun 
Afternoon tea tours with Brighton Regency Routemaster are fun for the whole family so it comes highly recommended as a child friendly activity when entertaining the kids. Children are catered for and encouraged to attend the occasion, and if they're lucky they'll get to sit in the cab for a photo behind the wheel.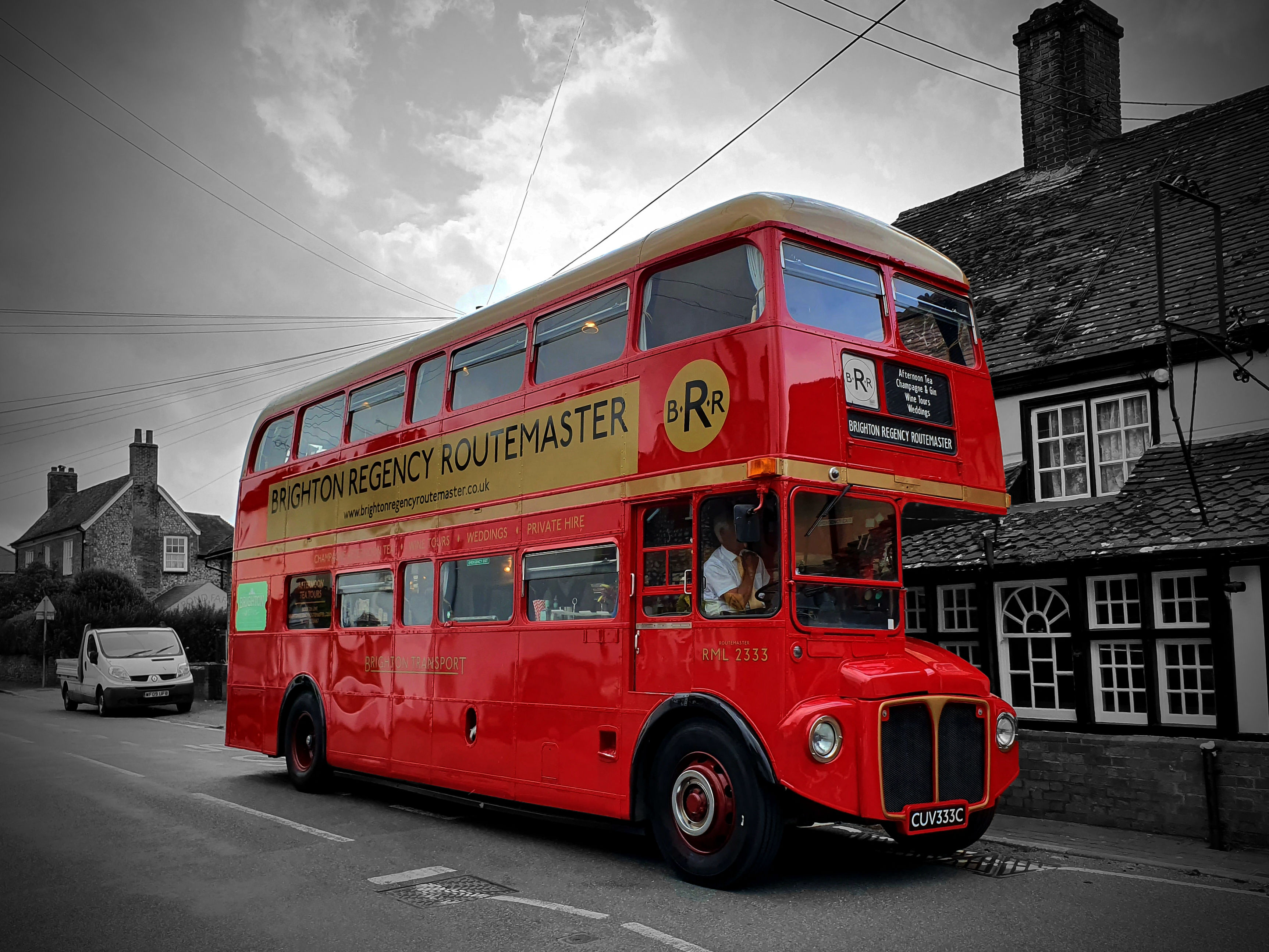 Brighton Regency Routemaster – Special events 
You can book the Brighton Regency Routemaster for your Brighton private party or event. Its niche offering means it provides an out of the ordinary experience that'll make your special occasion even more memorable. Brighton Regency Routemaster has partnered with Albourne Estate and now offer private vineyard and wine tasting tours. All booking enquiries should be made via their website.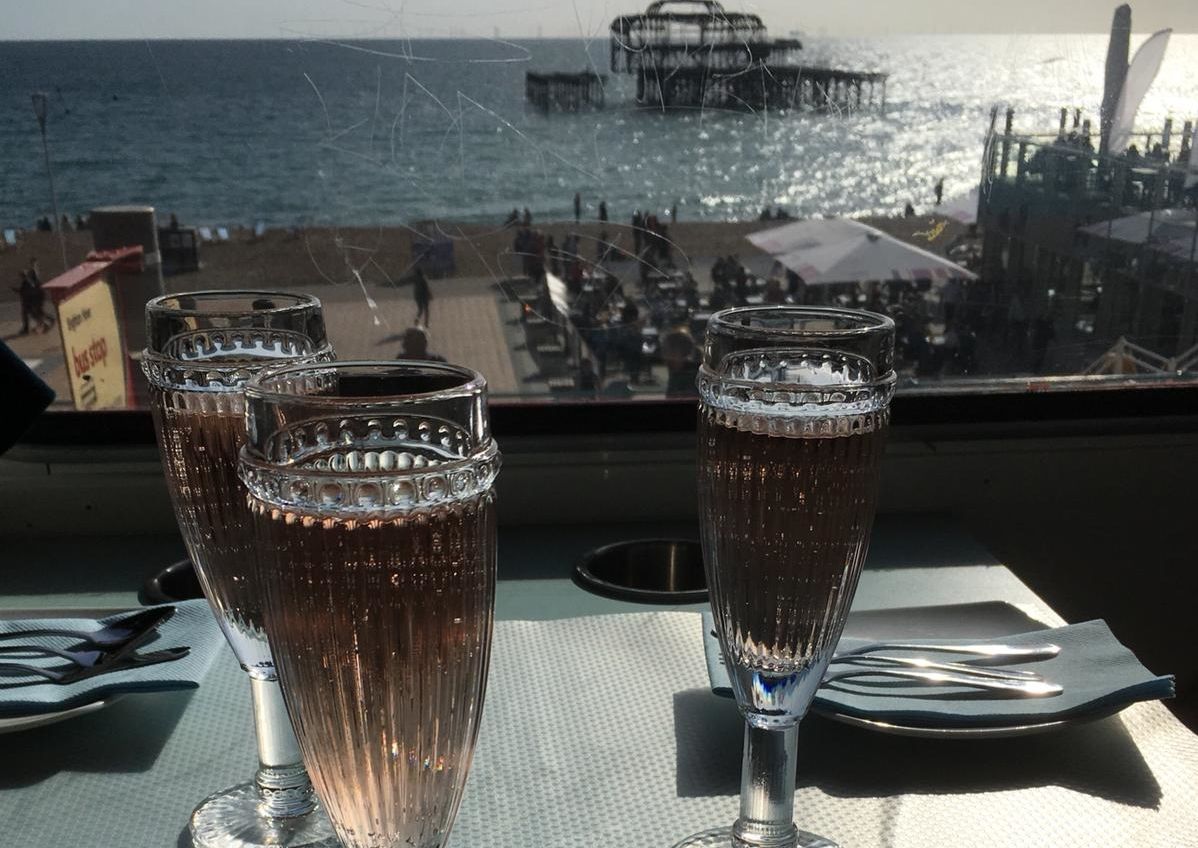 Post a Review
Be the first to review.