Brighton Regency Bus Tour with Afternoon Tea
Is there anything better than afternoon tea on a Regency Bus Tour? How about afternoon tea with prosecco on an iconic red bus as you tour the sights of our fair city on a sunny afternoon? Sound good? Then Brighton Regency Routemaster (BRR) has you covered.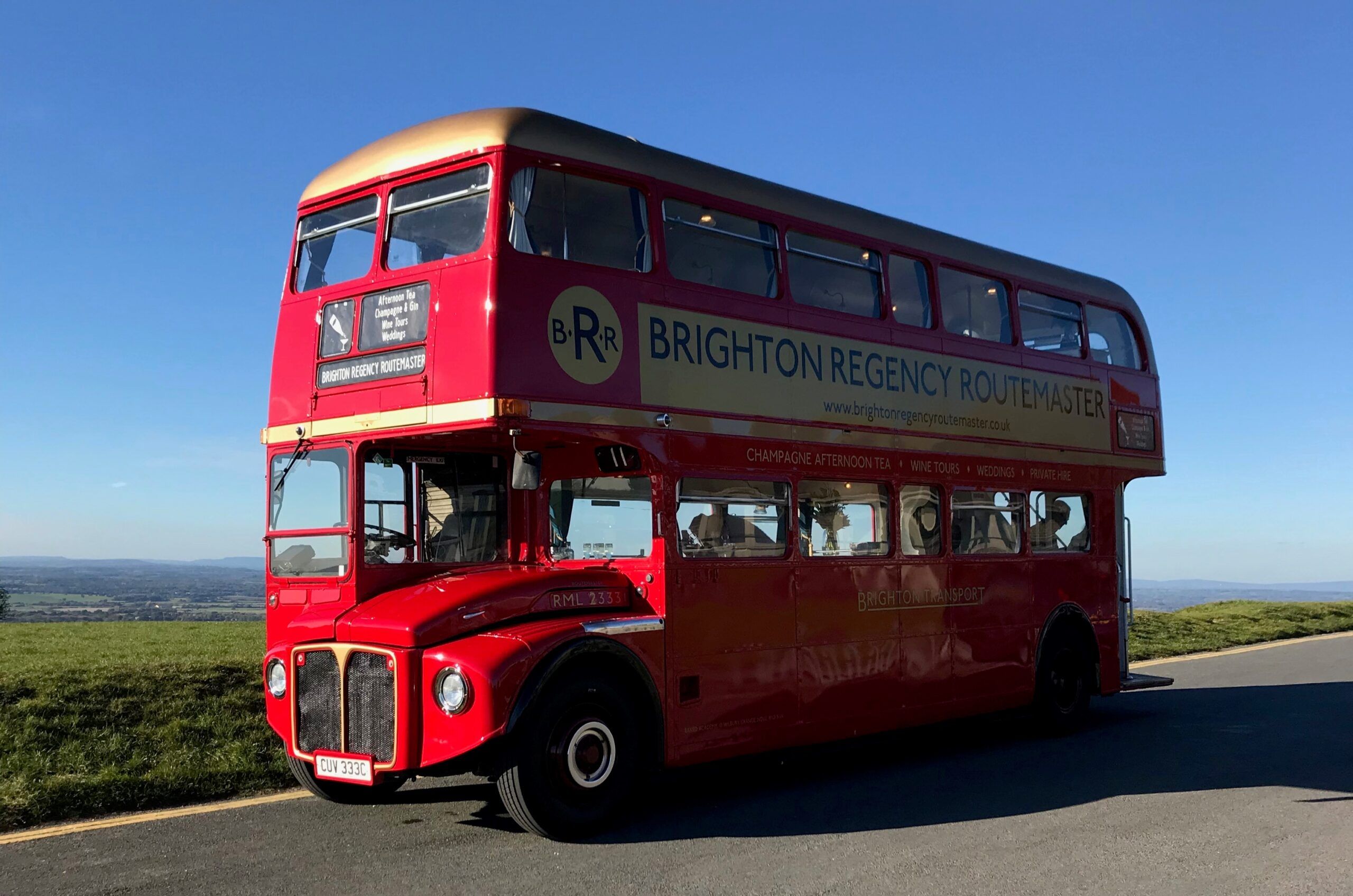 It was with much excitement that we skulked off work early to catch the 3pm Afternoon Tea Tour from Pool Valley. And as we turned the corner, our chariot, or RML 2333 to give her her full name, awaited in all her shining splendour. Stepping on board, through the red velvet rope and up the spiral staircase, the office was but a distant memory. It was holiday time, if only for 90 minutes. 
We settled down at our impeccably dressed table, and our server and guide presented us with a prosecco each and two tiers of delicious looking delicacies to share. On the bottom, a selection of mini deli rolls, including chicken pesto and sun blushed tomato, and egg mayonnaise, as well as sausage rolls of the meat and veggie variety. On top, a smorgasbord of intricate sweet treats, from eclairs and macaroons to the all-important scones.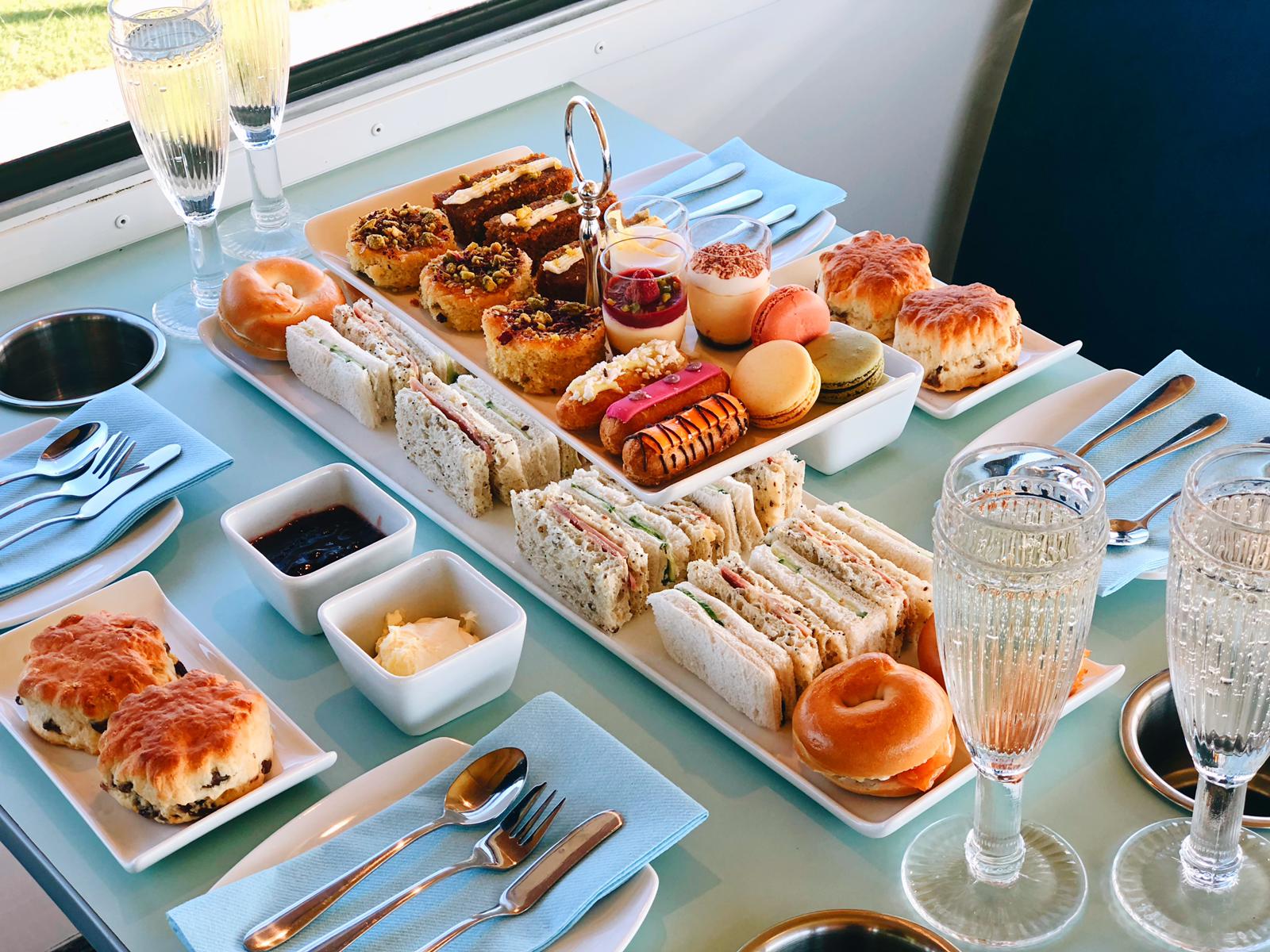 Wasting no time, we started scoffing as we made our way to the first stop, the West Pier and i360, historical facts and prosecco flowing all the way.
Debating scones and inhaling cakes
It wasn't long before the inevitable "jam or cream first" discussion reared its head. To be honest, I tend to go for whichever is the closest – life's too short to worry about these things – but friendships have been lost over less.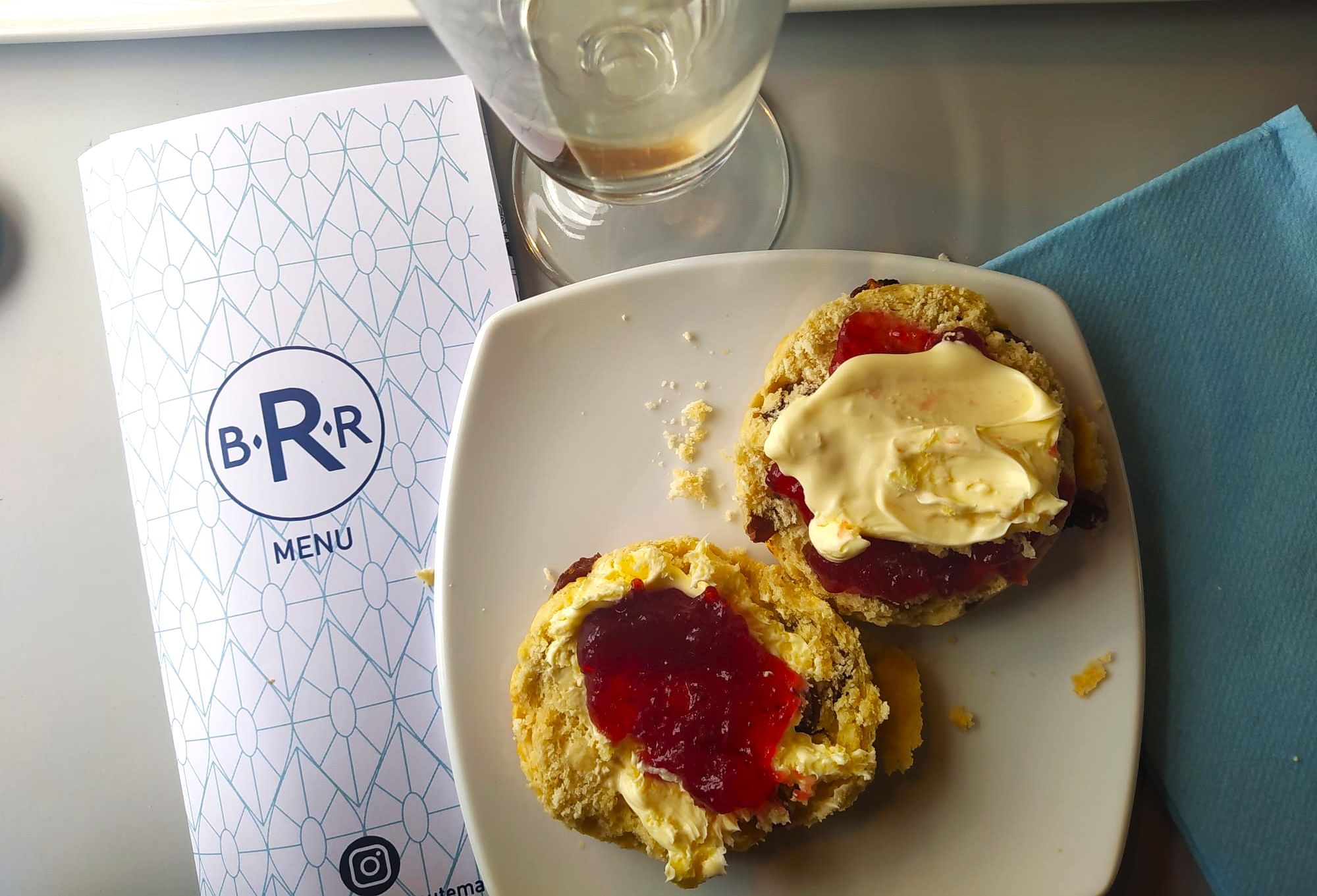 Wanting to put the argument to bed once and for all, I cut mine in two, preparing one-half Cornish- and the other Devon-style. I think I was right the first time: it really doesn't matter, though the cream then jam combo was more photogenic than its jam then cream counterpart. If you care about that sort of thing.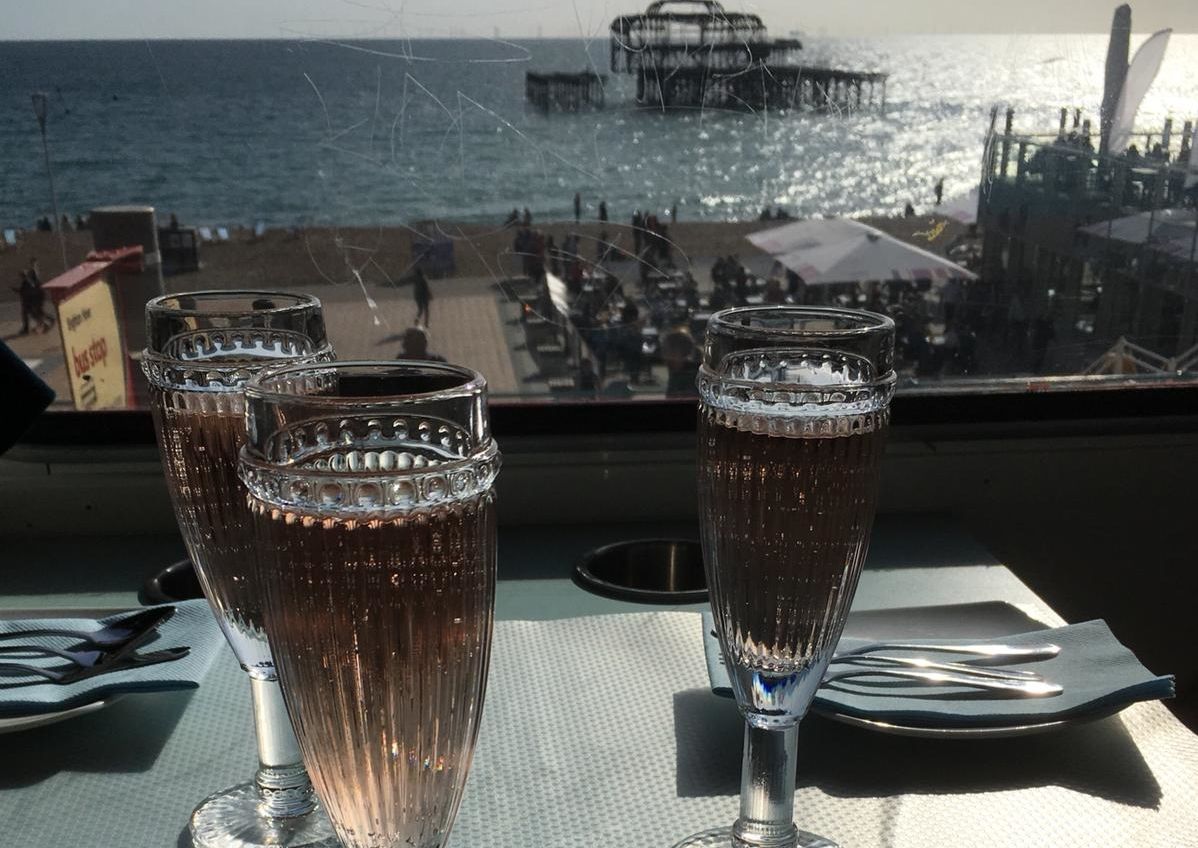 Having settled the age-old argument, we moved off, along the seafront and Hove Lawns, taking in the sparkling blue sea and the proud Regency buildings. Via Grand Avenue, we moved up to Seven Dials, then down through the bustling North Laines to the world-famous Pavilion, inhaling both the atmosphere and the cakes as we went. Because one more can never hurt, right?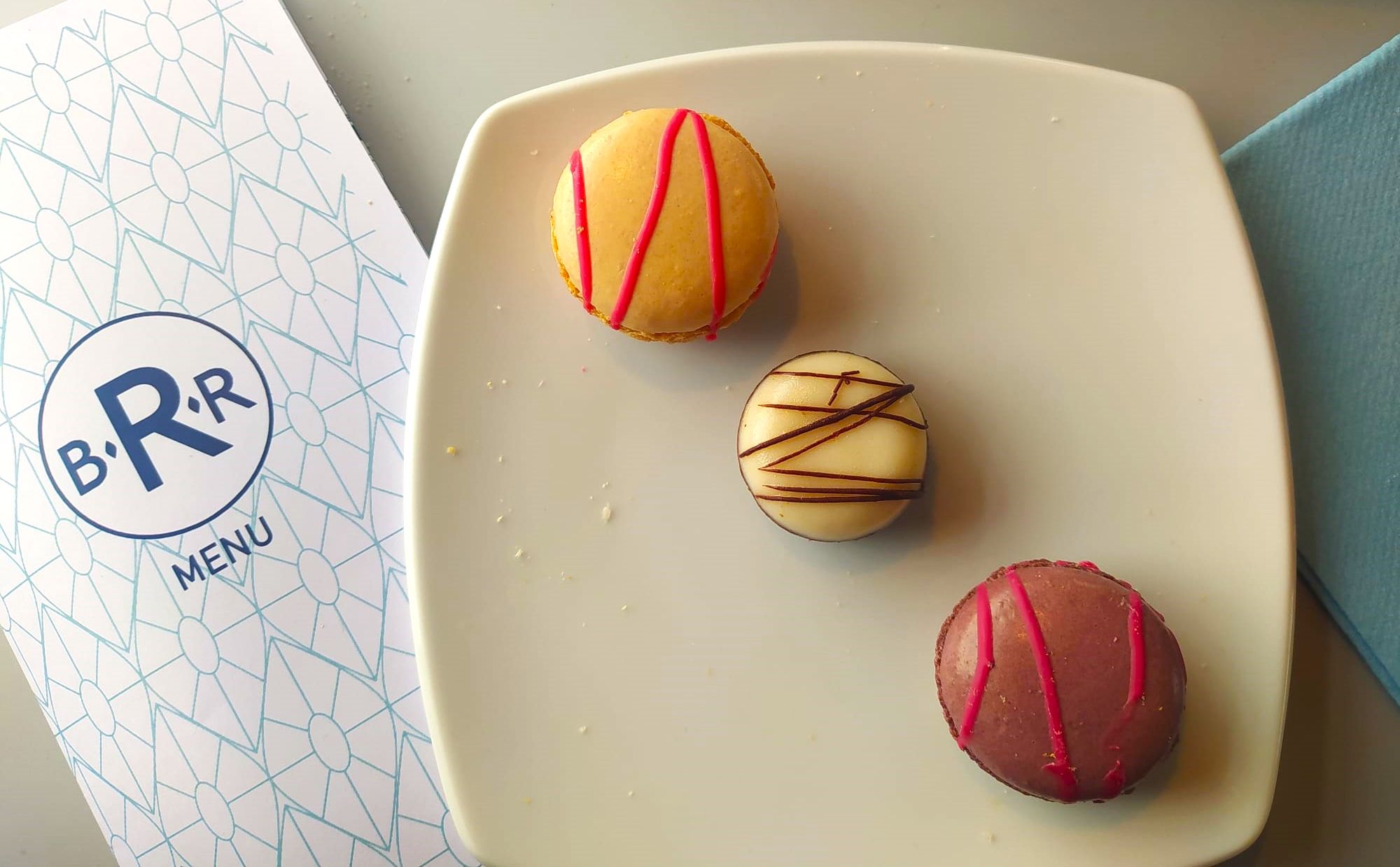 There were a few lost treats as we cruised through the undulating landscape of Brighton city centre. Dating back to 1965, though fully refurbished by BRR in 2017, the old girl is a wobbly ride at times. Yet the cutlery jumping off the tables as we scaled the heights of Buckingham Place only served to unite the passengers in giggles that added to the holiday vibe, and our server's ability to run up and down the stairs, keeping glasses and tea cups topped up while never spilling a drop, was nothing short of heroic. 
All change
Our next stop on the regency bus tour, and a chance to stretch our cake-laden legs, was by the Whitecliffs Café in Saltdean. It's a view that never fails to take my breath away, but after a ten-minute stop for the obligatory selfie, it was time to climb aboard and head back into town, where our mini-pretend holiday came to an end.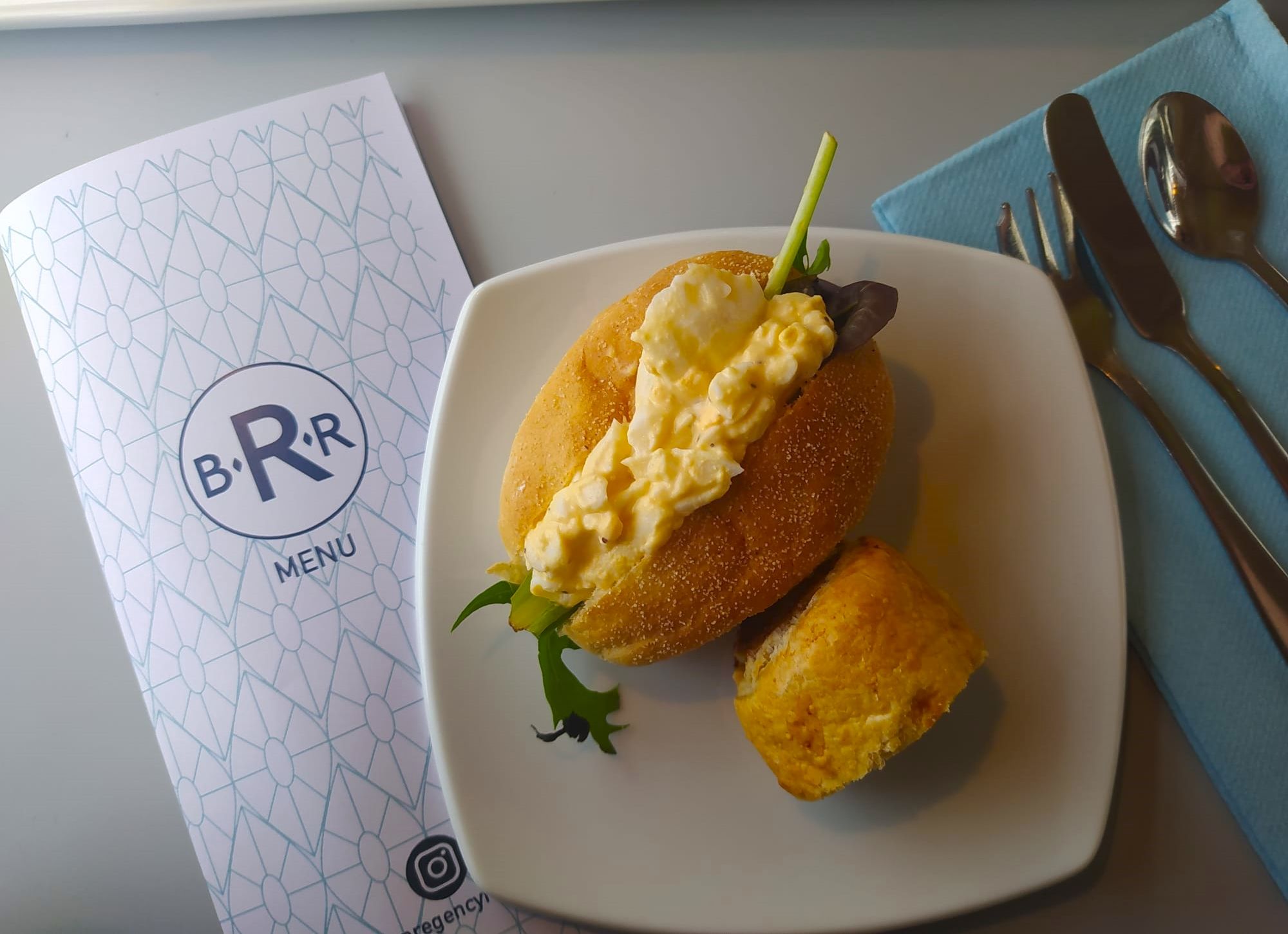 There's something very special about being a tourist in your own town, when 20 years of daily living has all but eroded the novelty. But being up on that top deck in the sunshine, surrounded by day trippers and holiday makers, gave me a chance to take a step back and breathe it all in. It really is quite nice around here, isn't it?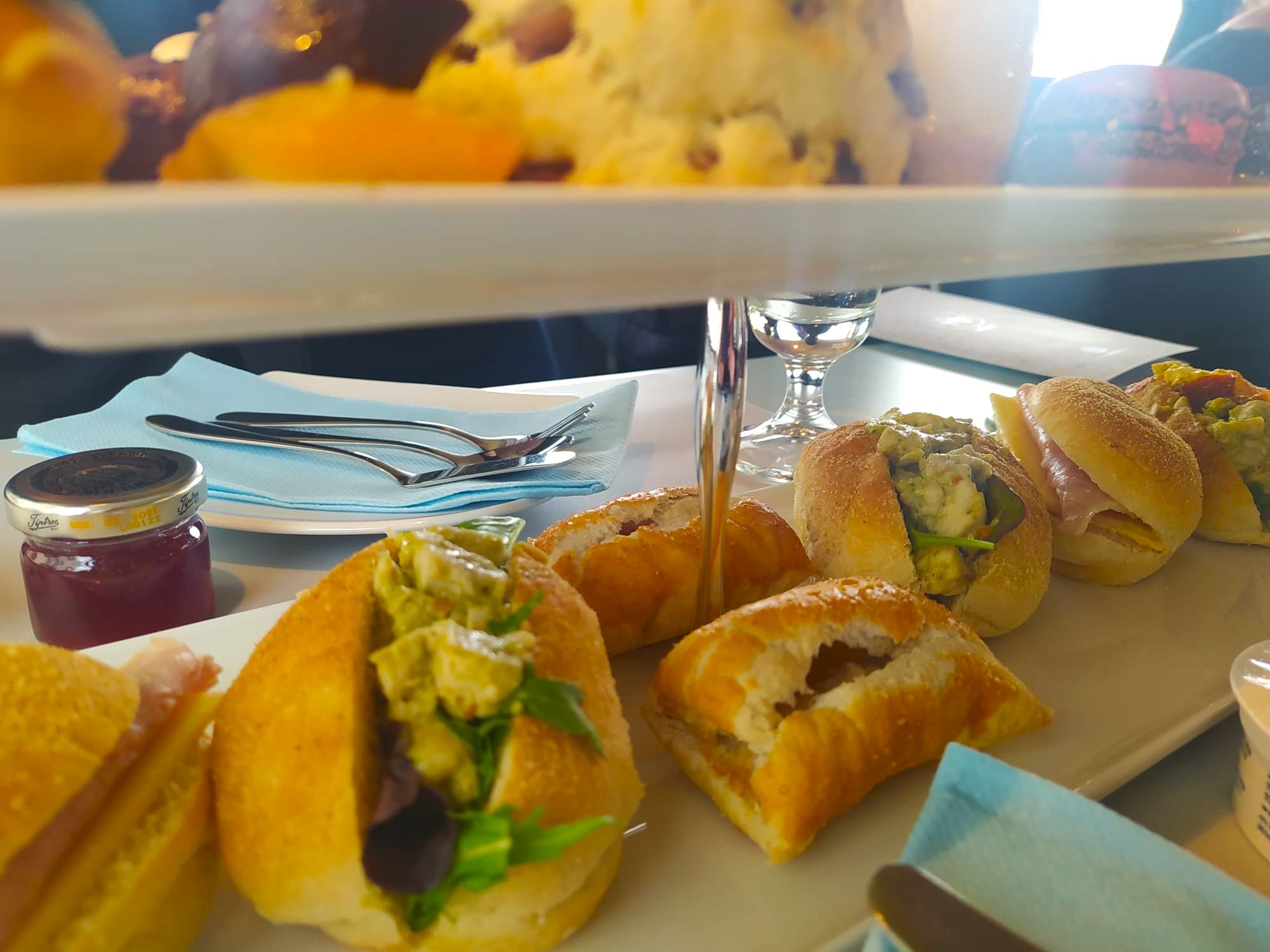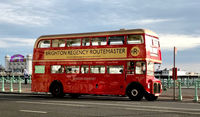 Want to know more about Brighton Regency Routemaster | Brighton Tours?
Find Out More