The first mini heat wave of the year called for celebration and plenty of time in the great outdoors. What better way to take in the springtime colours than to wander the Leonardslee Estate in the sunshine. As the sun began to set, and our tummy's started rumbling, it was time to potter down the way to the quaint and colourful Crabtree for a pub dinner and a pint.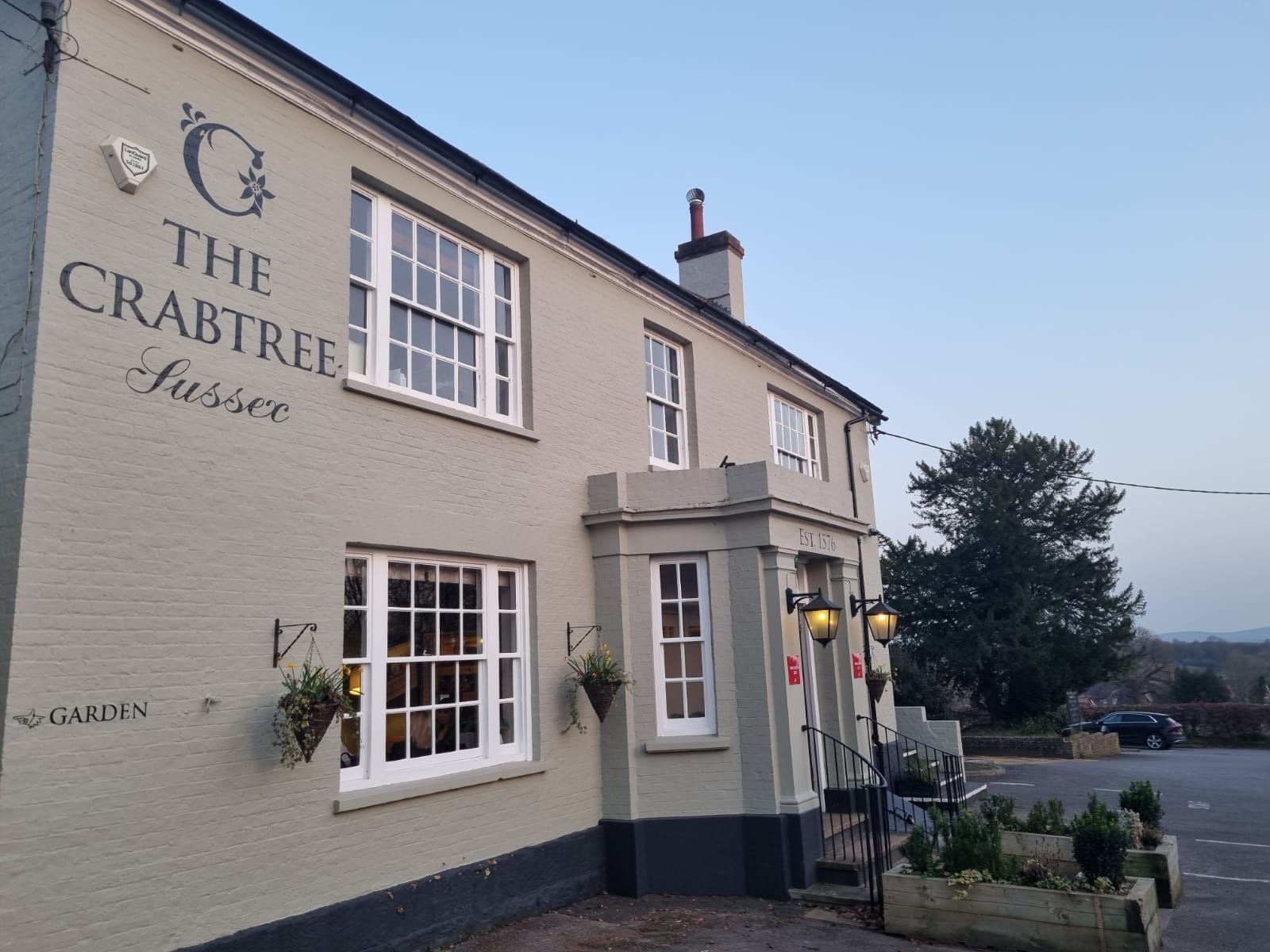 The Crabtree is just down the lane from the estate, and has the most beautiful outdoor space of its own to enjoy. Their lush green garden has plenty of picnic tables that will be sun traps in the summer, and a sweet Wendy house for the little ones to enjoy while mum and dad relax. This historic pub established in 1596 is as quaint as it is welcoming, with low beams, brick fireplace, and sweet and smiling staff. Each room has its own character, with plenty of intimate tables, and a private dining room as well for parties.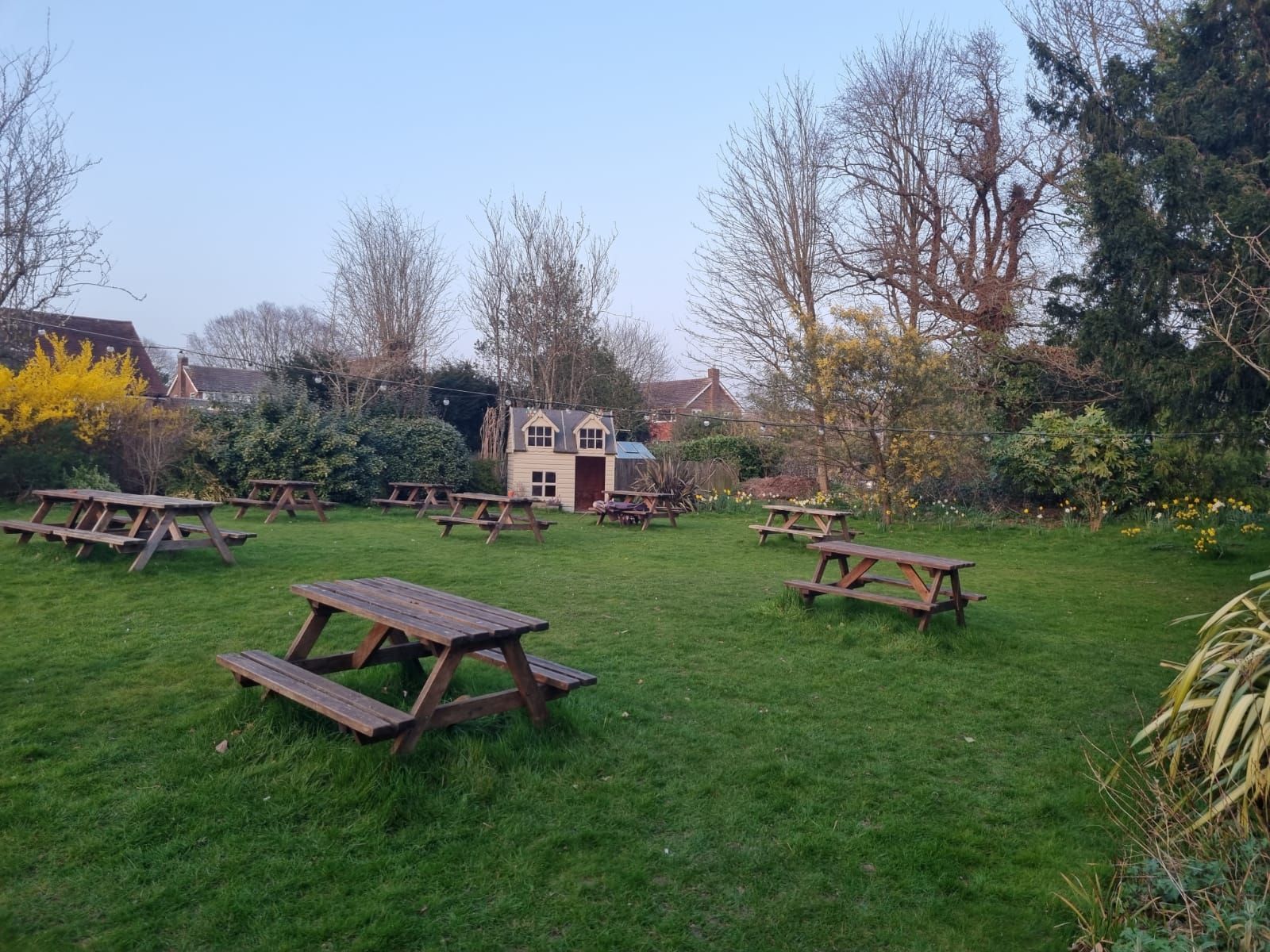 When we arrived we were greeted by the lovely team and taken to a cozy corner near the fireplace. Our waitress was an absolute delight, she was friendly and attentive, offered excellent recommendations, and made us feel so welcomed and looked after.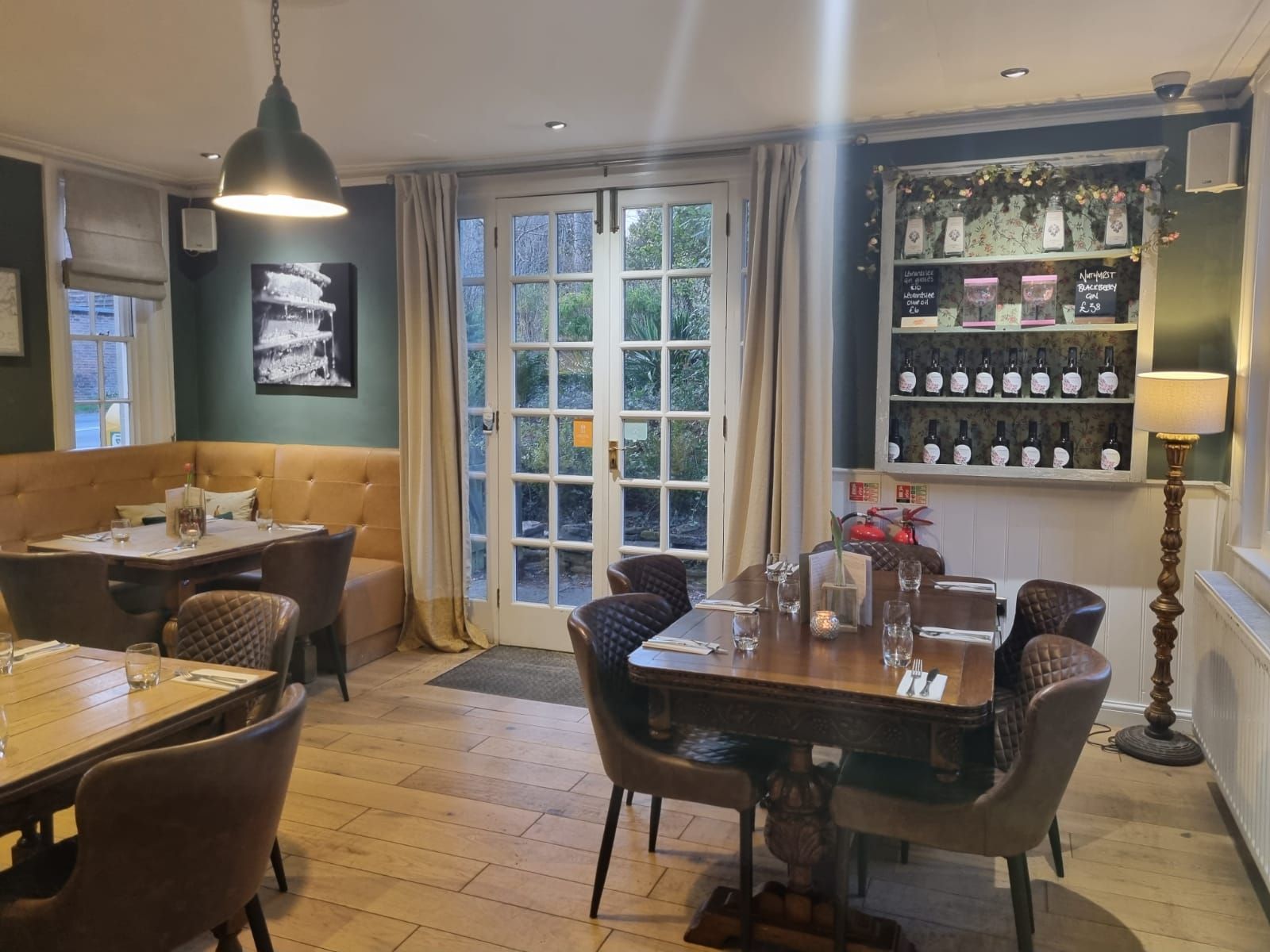 As we were there on a Tuesday evening we had the option of the full a la carte menu, or the £15 burger and pint deal. After all, that walking a burger was exactly what we needed. 
The Crabtree has an extensive drinks list that includes some absolutely gorgeous wines, beers, and spirits from around the world, and offers an array of English sparkling wines including my favourite Nytimber Blanc de Blanc.
But on Burger Night I was craving a good old fashioned pint, while my friend had a beautiful glass of Picpoul from the south of France, which hit the spot. 
We started off with a few small bites, the Salt and Pepper Squid and the Scorched Goat's Cheese. The squid was cooked to perfection, tender and crispy with plenty of flavour and a perfect kick of fresh chili.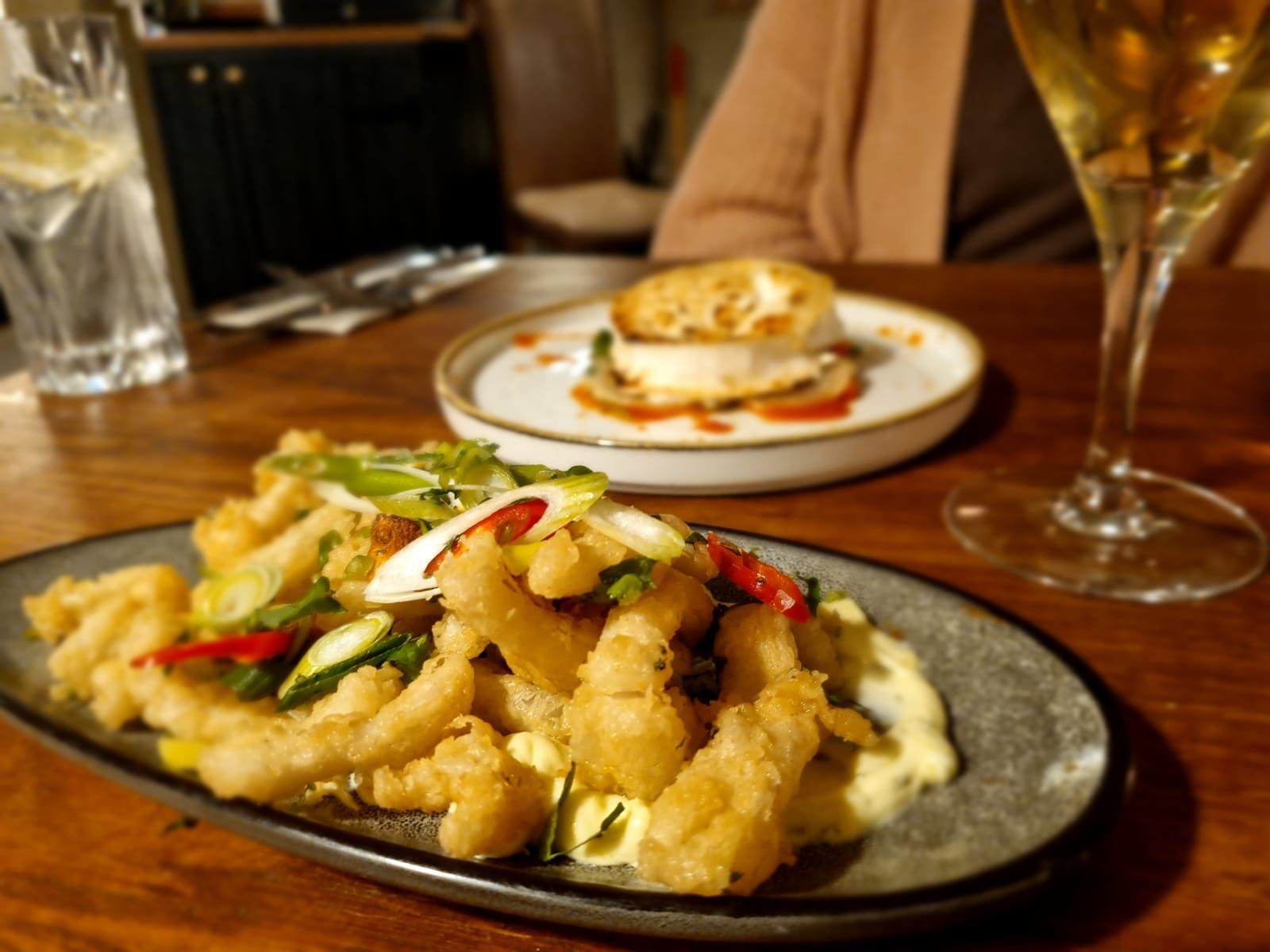 My veggie friend loved the goat's cheese, so much so that I barely got a bite! The creamy rich goat's cheese was paired with a classic pickled beetroot, and a fresh and zesty red pepper salsa, delicious.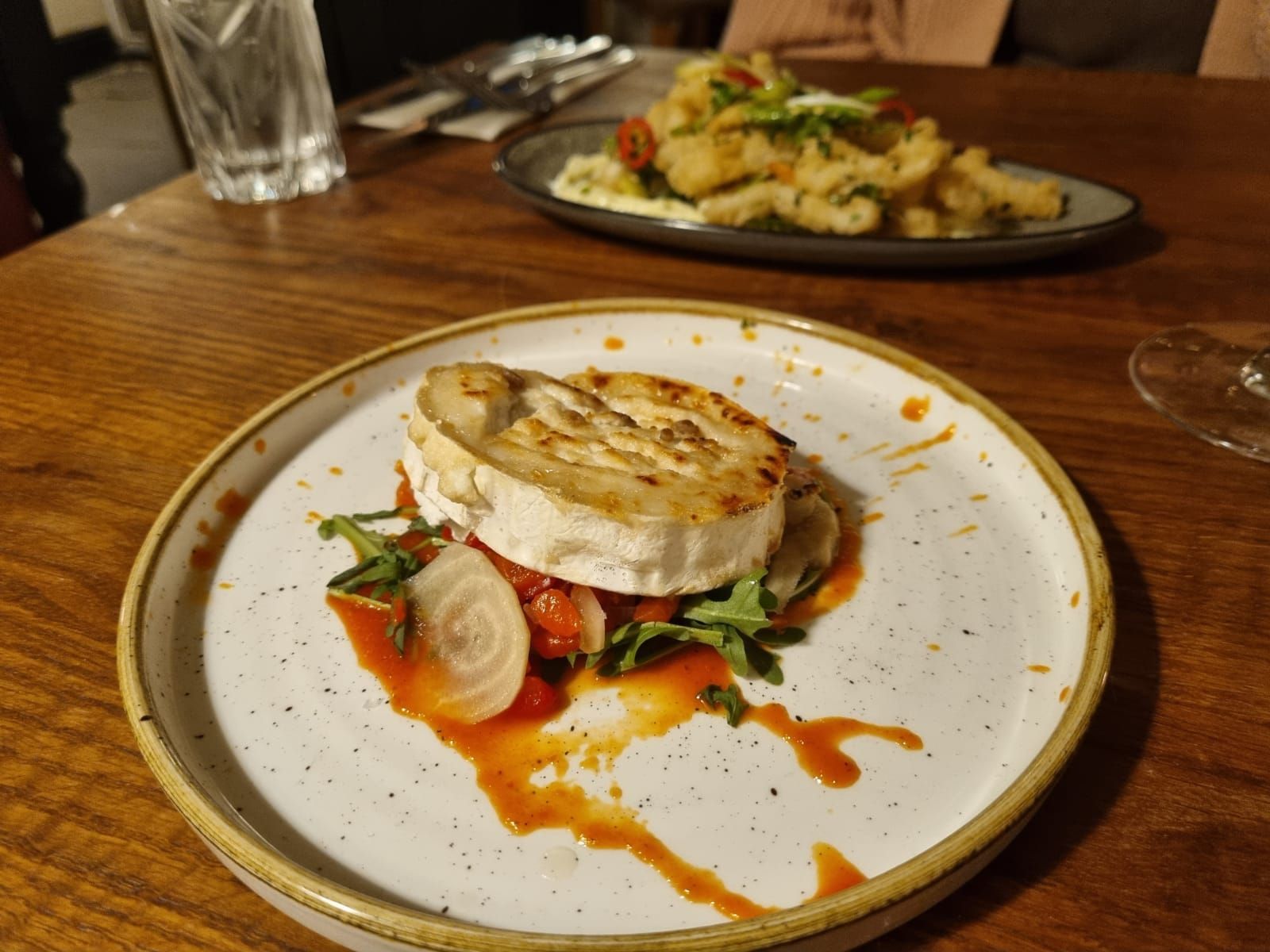 As we finished our starters the live music began, and I was taken right back to my Mississippi roots. Paul Stenton is a local guitarist who clearly has a love for Southern Blues and a soul for the strings. I love blues, guitars, and classic rock, so this hit just right for a burger night, and we were serenaded all evening with some absolute classics. 
While the music played our burgers arrived and they looked fantastic. I had to swat my besties hand away multiple times so I could get the pictures before we dove in. I have to say one of the hardest parts of being a blogger is trying not to eat the food before you get the shot, it can be torture!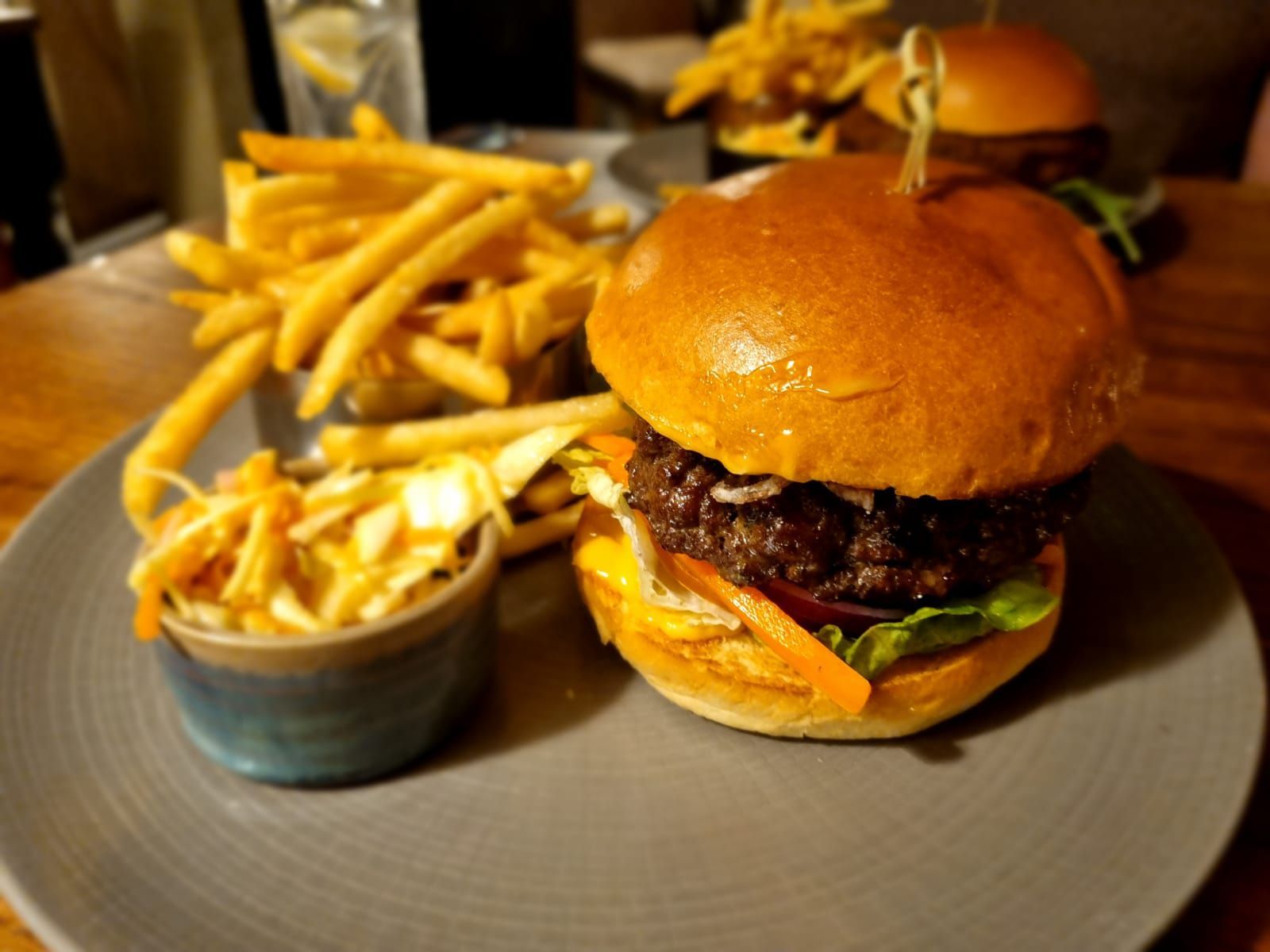 My friend ordered the vegetarian Spiced Mushroom and Chickpea burger, which came with plenty of fries and served with a side of home-made slaw. The burger was chock full of spices and herbs and topped with a cumin yogurt and a squeeze of lemon. Veggie burgers can be hit or miss, but this was a total knock-out, moist and super tasty.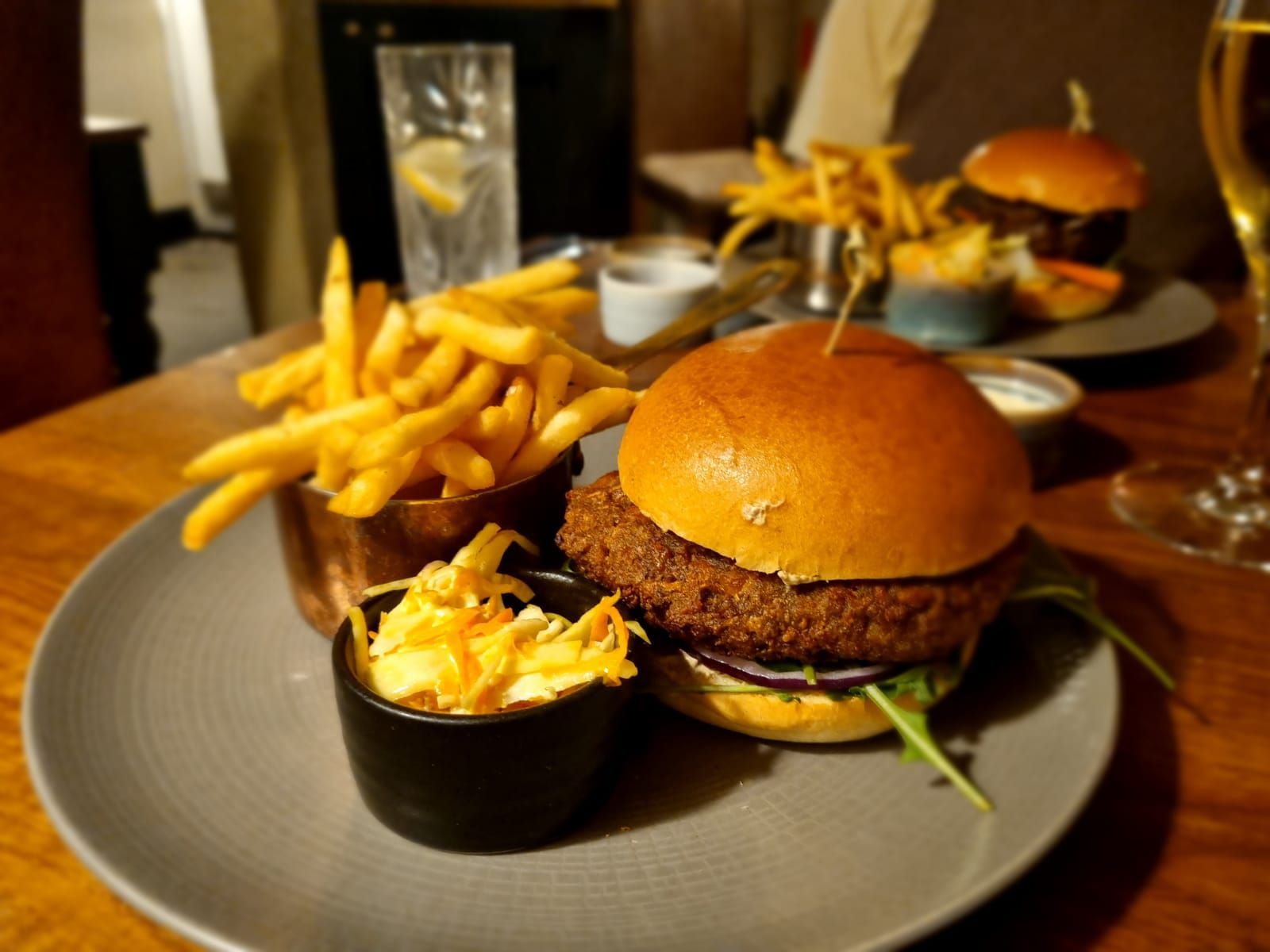 I am a softy for all things Asian so when I saw their Viet-burger I was sold. A generous all beef patty made with coriander, shallots and asian spices grilled to perfection, and topped with crispy shallots, baby gem, and chilli mayo. Having spent months in Vietnam, I can tell you that they got the flavour profile spot on, and their fries made this American very proud. 
Overall an absolutely wonderful evening filled with gorgeous food, excellent music, and plenty of laughs. I cannot wait to bring my little ones to play in The Crabtree garden this summer, and I am looking forward to visiting again very soon to try some more favorites on their fabulous menu. Thank you for having us Crabtree crew, it was outstanding!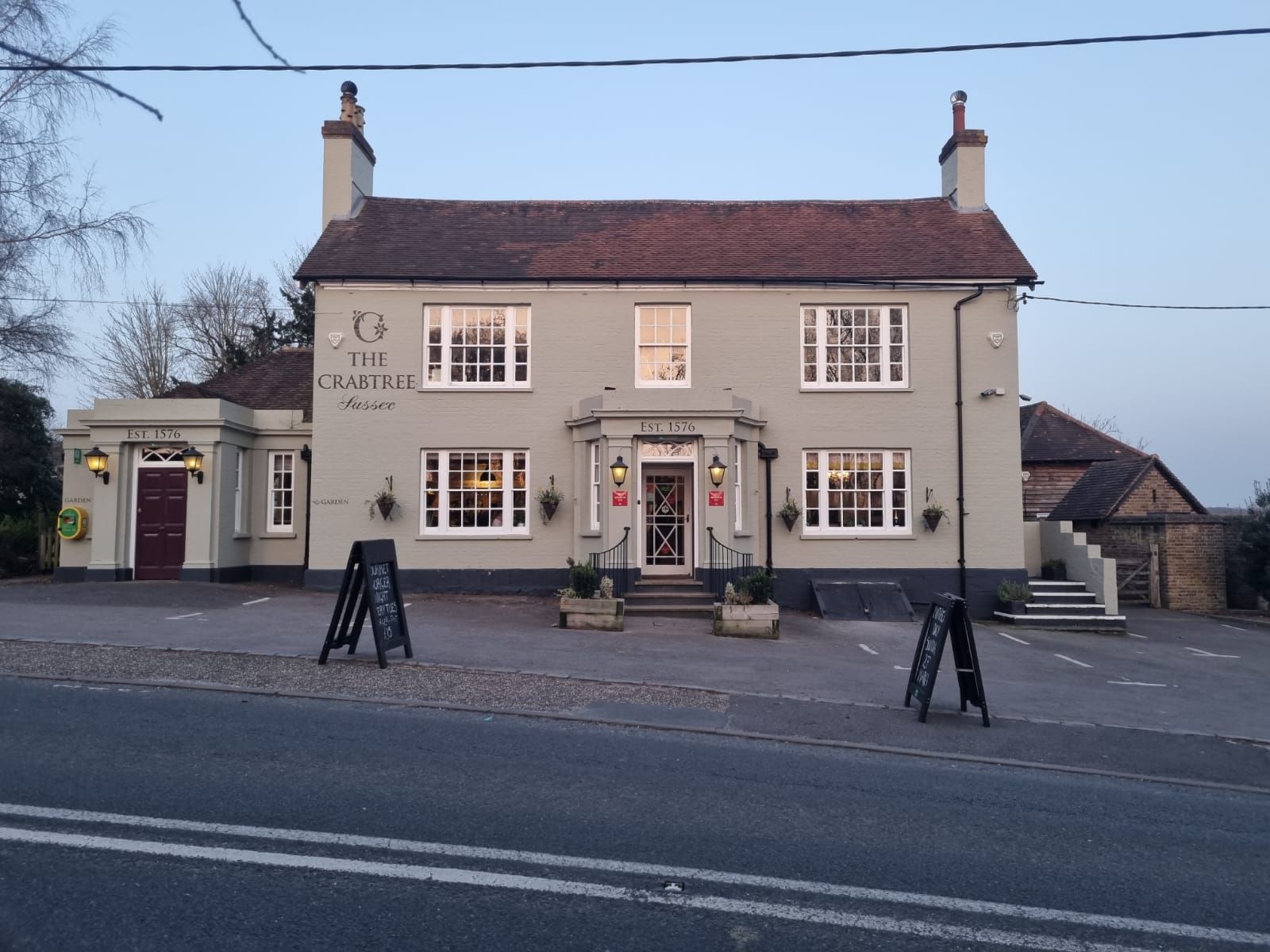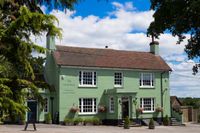 Want to know more about The Crabtree Lower Beeding, Horsham?
Find Out More