Tasquitos Casazul in the Brighton Open Market serves authentic homemade Mexican food. The emphasis is on quality ingredients and a zero waste policy. The menu is small but matches a vegan version for every meat dish.
You may also like…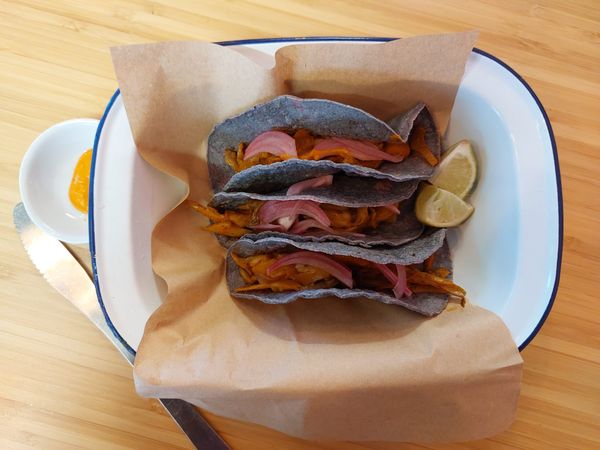 Here, you can also buy recipe kits for making your own authentic Mexican meals at home. All the packaging is reusable with a money-off incentive when you return your used jars for your next purchase.
Read our interview with Casazul's owner Gabriel Gutierrez on sustainability.