Coppa Club: Private dining that's tuned into the beating heart of Brighton
The cocktails, the ambience, the parmesan croquettes – oh, my, the parmesan croquettes – Coppa Club has everything you need for a relaxed night in the heart of the city.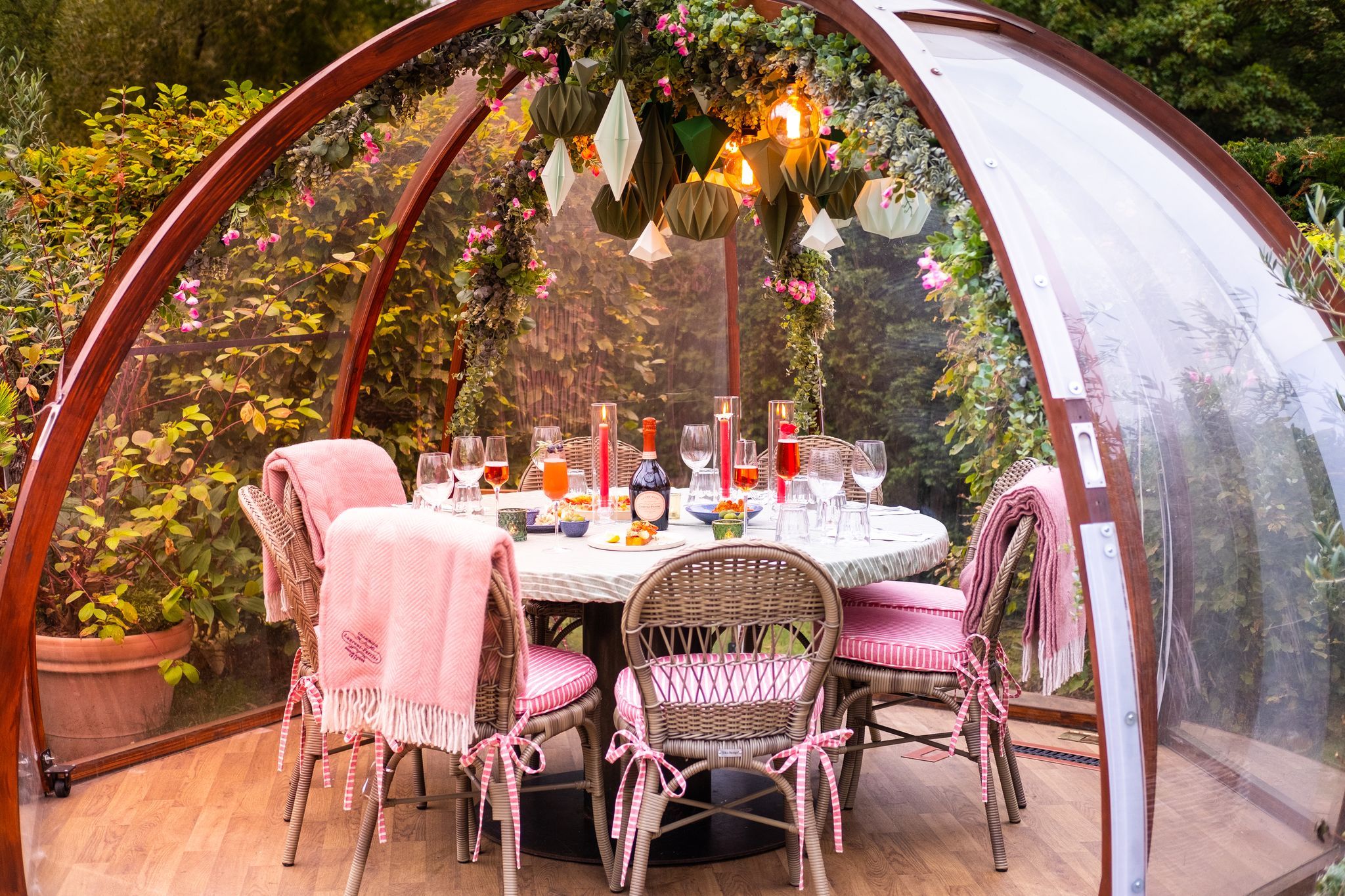 Taking our seats in one of the venue's four heated igloos in The Laines' Brighton Square, we knew we were in for a treat. Surrounded by garlands of flowers, candles, and lanterns, the super friendly staff helped us choose our pre-dinner cocktails.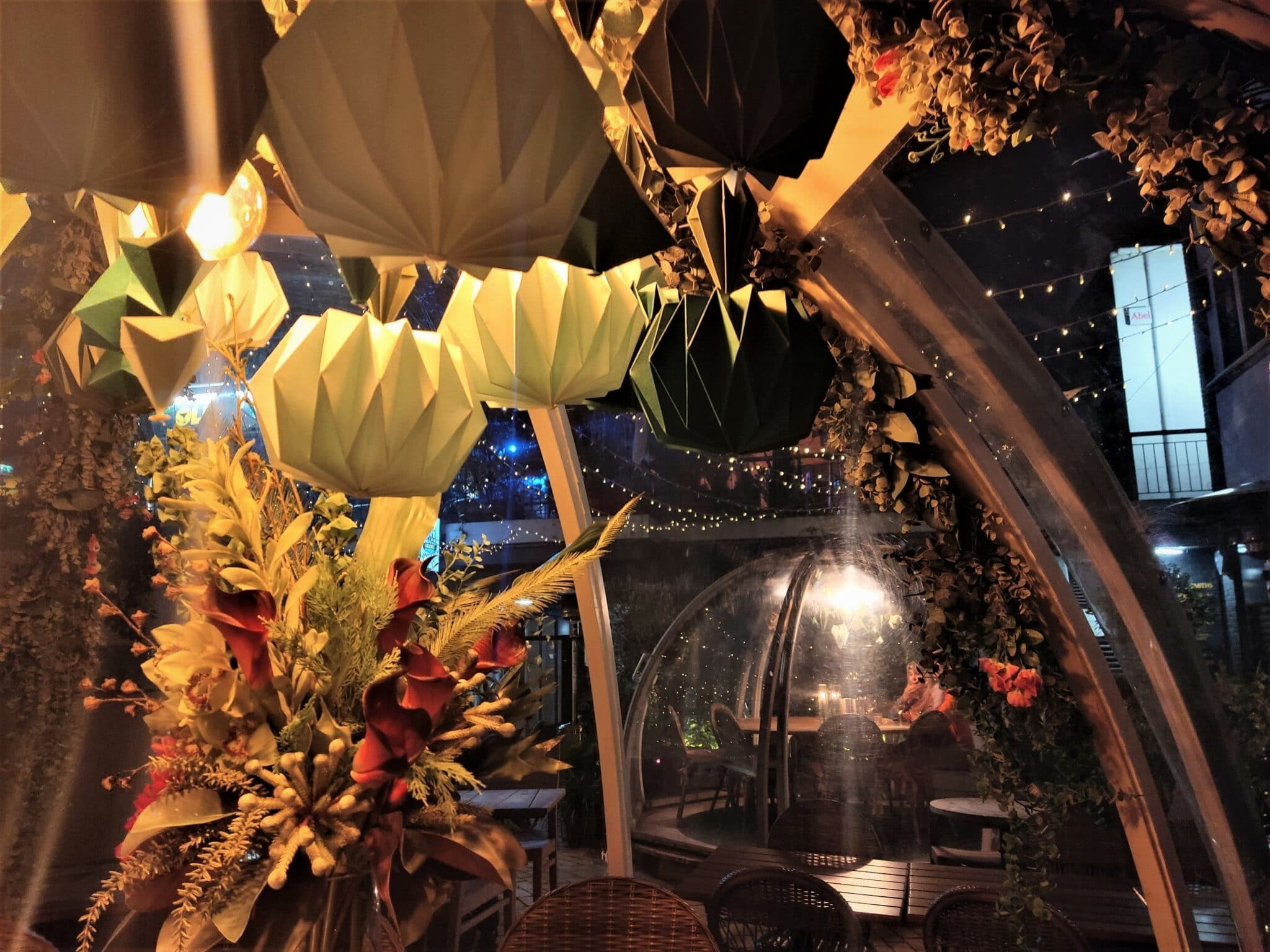 My bourbon-loving husband made a beeline for the Cookie Old Fashioned, made with Buffalo Trace, chocolate cookie syrup, and orange bitters, topped with an Oreo. And, if his first-sip smile was anything to go by, he wasn't disappointed.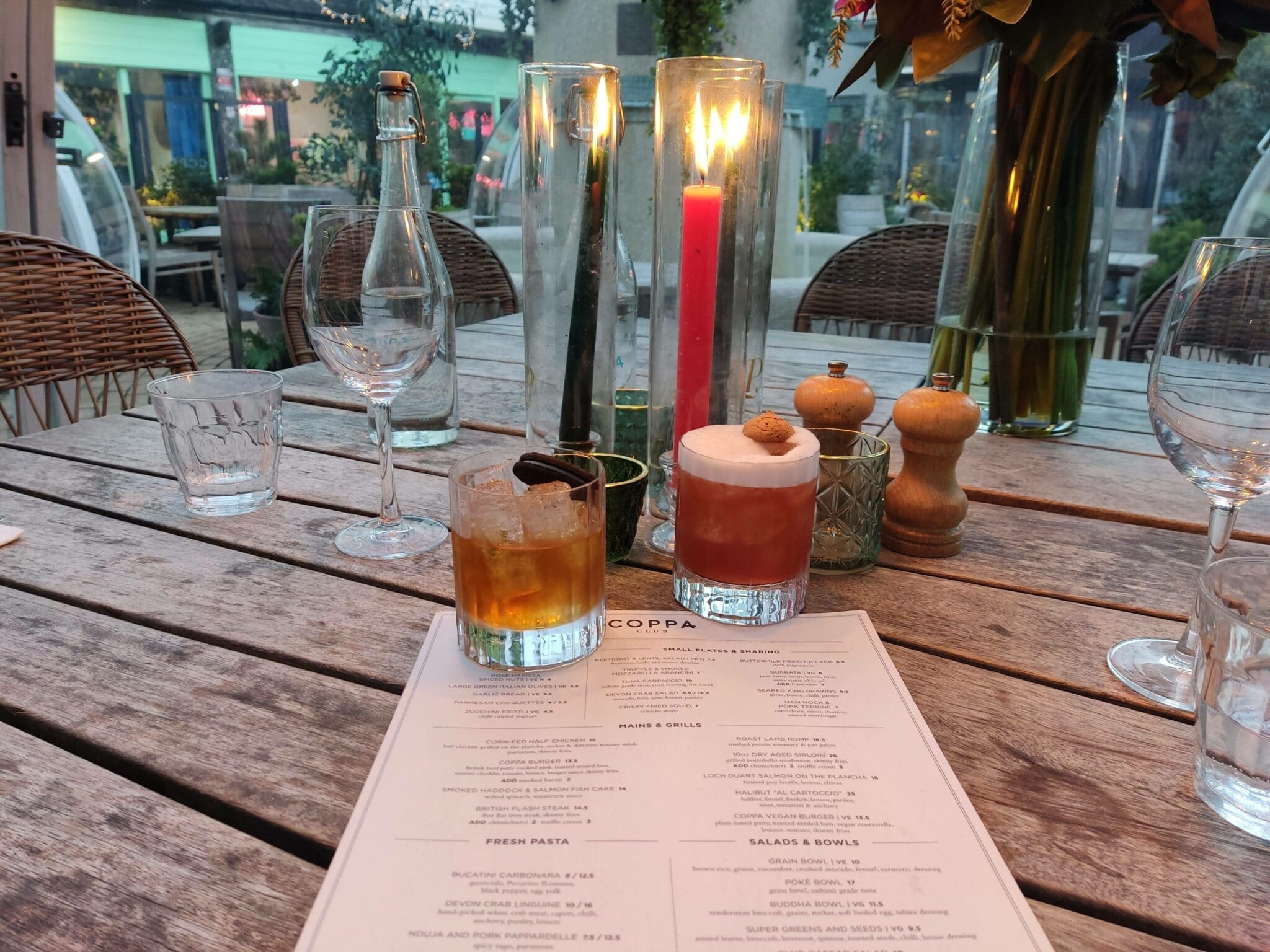 Our waiter steered me towards a Coppa Sour, a perfectly mixed blend of Saliza amaretto, Tanqueray Export gin, and berry cordial – and it was more than I could do not to drink it down in one.
A menu to suit all tastes
While reflecting on our cocktail-y happiness, we set about studying Coppa Club's new autumn/winter menu.
It's a mix of small plates and sharers, classical meat and fish mains, and a range of fresh pasta dishes and sourdough pizzas. While a little light on the vegan and vegetarian options, there really is something for everyone, whether you are settling in to fill your boots, or want a few nibbles while supping fizz under the stars.
We were there for the former, so got stuck in. The meat-eater among us went for the ham hock and pork terrine served with cornichons, onion chutney, and toasted sourdough. The terrine was moist, with succulent chunks of ham running throughout, and was perfectly balanced by its accompaniments.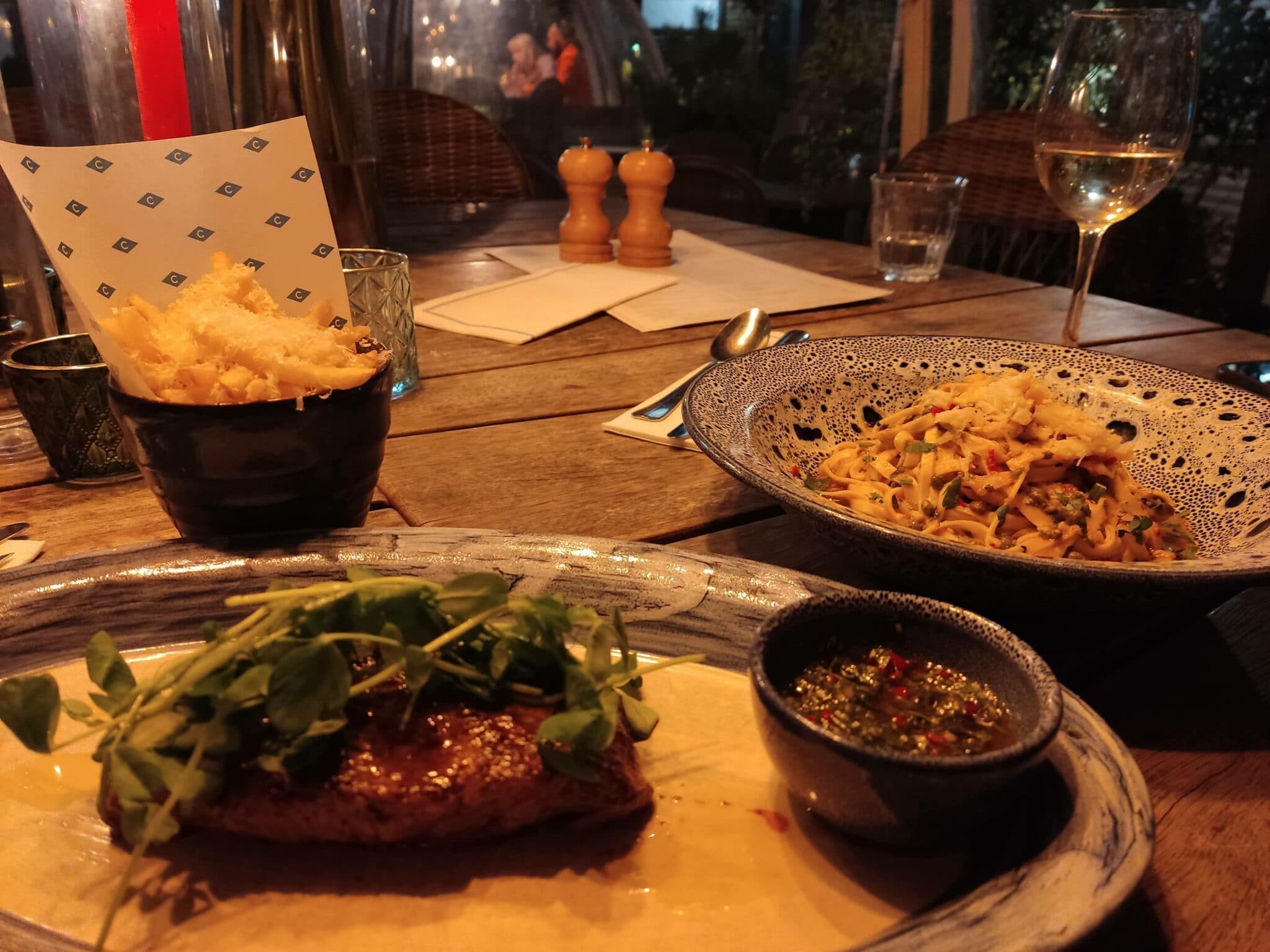 I went for the parmesan croquettes. As something of a cheese fanatic, I've had more than my fair share of fromage-based starters in my time, but these were something else: light as a feather with a deep, toasted parmesan flavour. My only regret is that I opted for the smaller portion – go large, people, go large.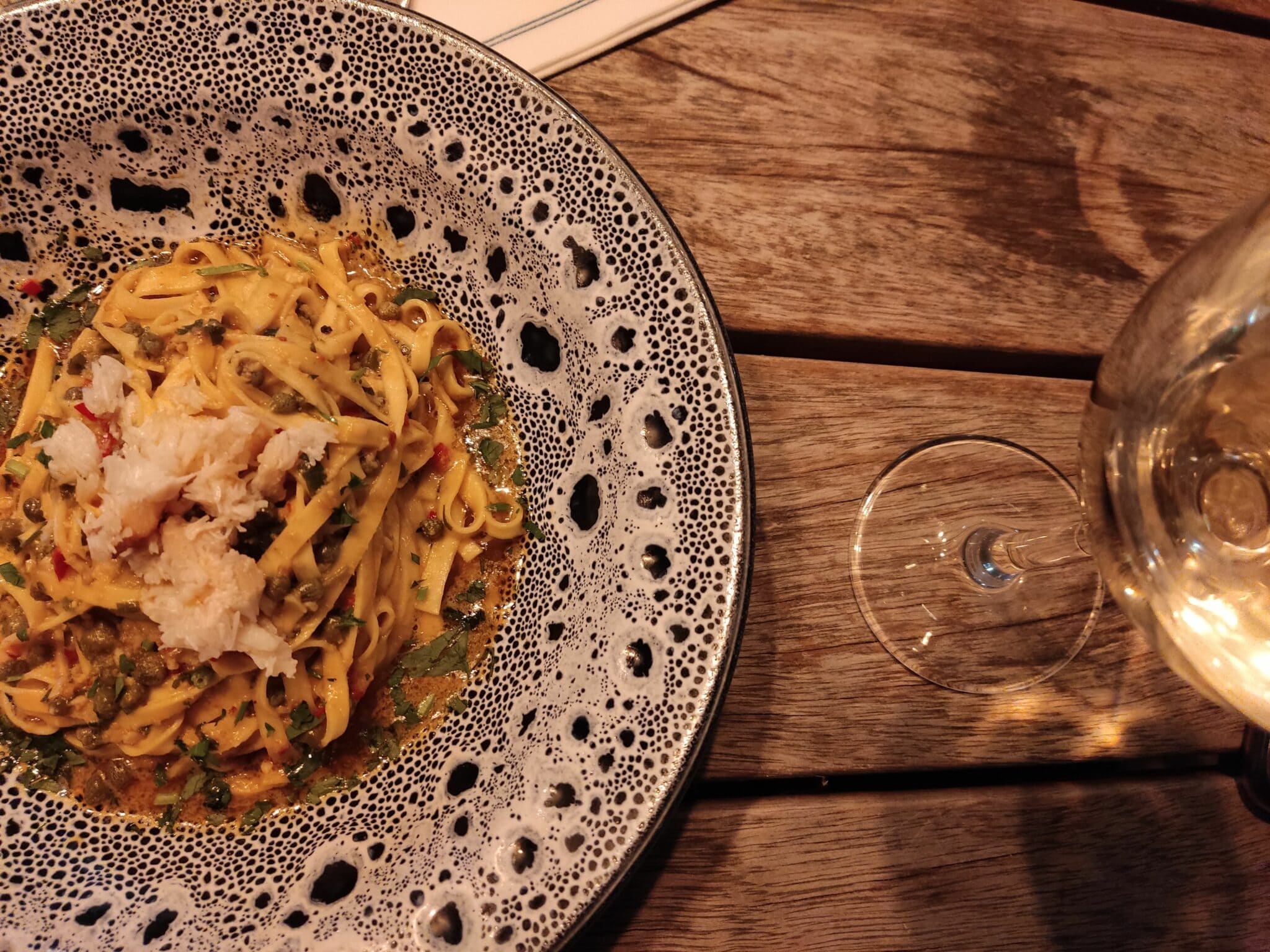 There was only ever one choice for the husband's main. The menu offered British flash steak with truffle fries and chimichurri, so that's what he went for. Cooked pink by request, the beef was soft and juicy, putting yet another smile on his face.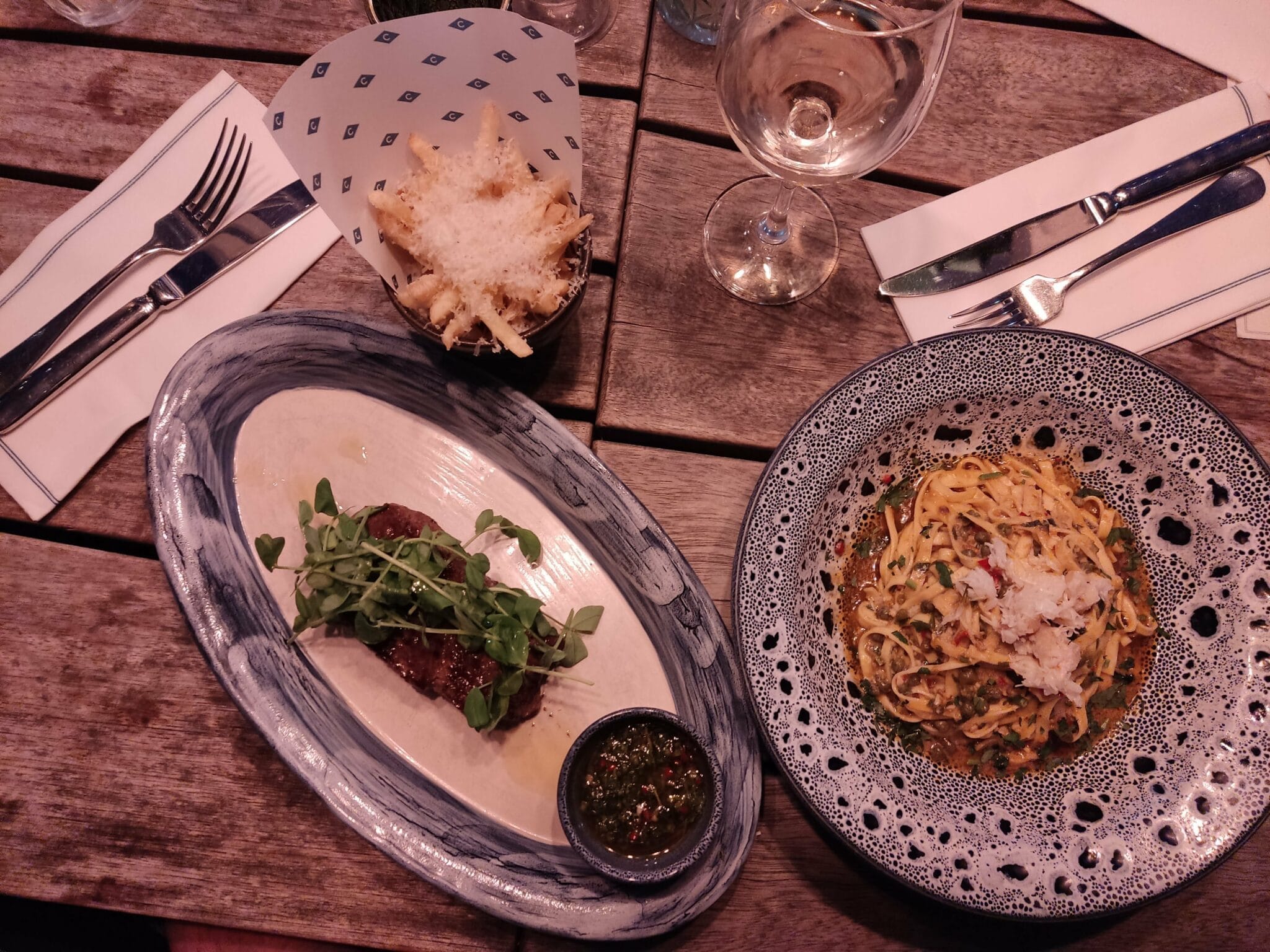 I chose the Devon crab linguine, with capers, chilli, anchovy, parsley, and lemon. Beautifully presented, it had a delicate balance of flavours more reminiscent of a Mediterranean island than the British seaside.
And then it was time for dessert, which might have been the hardest decision of the night. Sticky toffee pudding with honeycomb, or the orange polenta cake with scorched figs, honey, and yoghurt? Or the apple and pear crumble served with classic Bird's custard?
After much discussion, we shared a pecan pie with honeycomb ice cream (the ice cream – please try the ice cream), and a tonka bean panna cotta, which had all the wobble, all of the flavour, and thanks to the chai seed crumble, all the texture.
All this was washed down with a bottle of smooth-as-silk Sauvignon Blanc Spitfire. Just perfect.
A beautiful experience
The Coppa Club offers a private dining experience that makes you feel you are the only people in the world, while still connecting you to the beating heart of Brighton. Tucked away in our stunning igloo, underneath a canopy of fairy lights and with our pooch snoozing away at our feet, we were in heaven.
Oh, and did I mention the parmesan croquettes?