A warm welcome at The Rose and Crown Cuckfield
The Rose and Crown Cuckfield is situated in the picturesque village of Cuckfield, around 35 minutes from Brighton. What is nice about this venue is there are so many areas to enjoy depending on what type of person you are. Would you like to sit in today: the beer garden, the lounge or the restaurant?
It is a family business run by Simon & Mark Dennis, who also run the popular sister venue the The Crown Inn at Horsted Keynes. Serving modern British food and a great selection of drinks there's a fabulous Sussex pub Sussex beer garden, a lounge or the main Sussex restaurant you can enjoy your food in.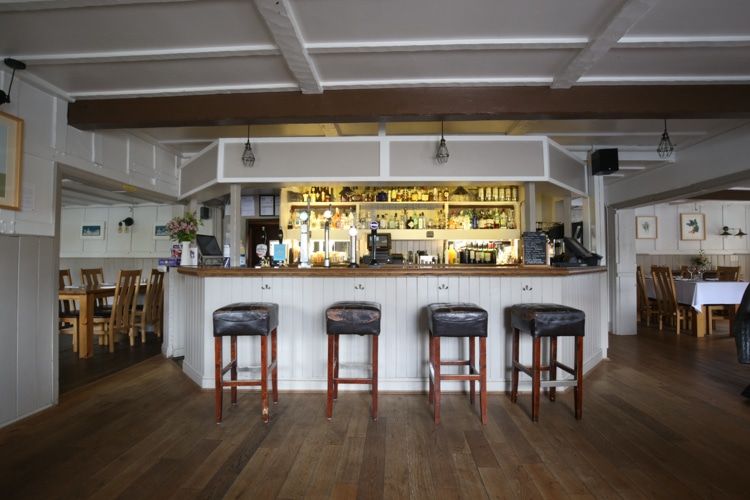 Rose and Crown Cuckfield – The Menu
The Rose and Crown Cuckfield menu is regularly-changing depending on the seasons and ingredients available. The food is a combination of modern British flavours with pub classics.
The presentation is top marks and you can enjoy this all in the the warm surroundings of a 17th century coaching inn dining room & bar.
At Rose and Crown Cuckfield you can choose the A La Carte menu or their tasting menu at £55 per person with the choice of an addition flight of wine to match your dishes. Brunch is served from 10am-11.45. Lunch is more informal with a selection of sandwiches and lighter bites. Sunday lunch is served between 12-3.30pm.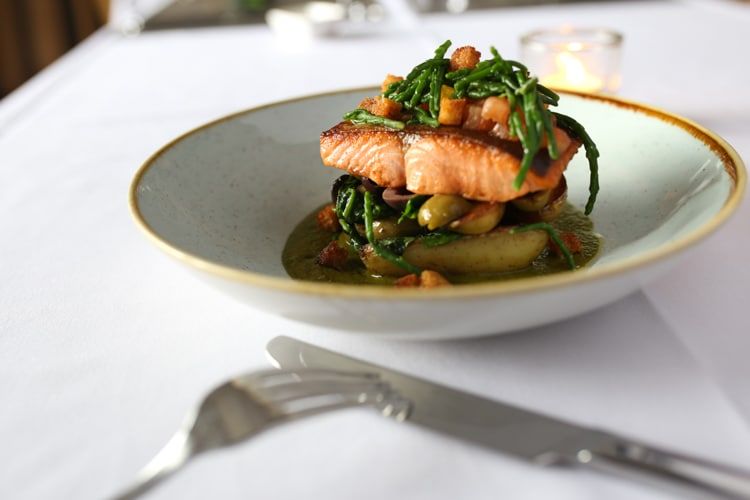 Drinks that Reflect the Quality
The drinks range at the Rose and Crown Cuckfield reflects the high quality of the food served, with a great selection of wines, spirits and bottled and draft beers, as well as their monthly guest ale. There's a list of fabulous wines from all over the world, listed according to their flavour and depth. From New World wines, such as the Flagstone Word of Mouth Viognier dry white from South Africa, to wines from the Old World such as the fruity, organically grown Don Jacobo Rioja Tinto Viticultura Ecológica from Spain. There's something for everyone!