Lost in the Lanes reopens Monday 20 June
After three months of closure for extensive refurbishment, locally loved Lanes cafe, Lost in the Lanes reopens Monday 20 June.
For five years the independent cafe has occupied its tucked-away location on Nile Street. Providing an oasis of calm and quality food and drink for those in the know. During the three month closure the LOST team, headed up by owner Natalie Demetriou and Head Chef James Flavell, have been working tirelessly to bring us LOST 2.0. It will be a new experience combining the key elements that long-time regulars know and love. And exciting new elements to entice diners looking for an elevated lunchtime experience as part of their visit to the iconic Lanes.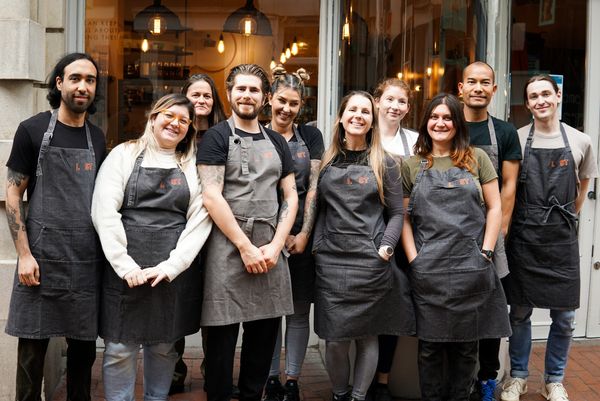 A confident new space for LOST 2.0
The new-look Lost in the Lanes, incorporates elements from the original decor. Upcycling the cabinetry for their outdoor area with new awning to create a contained inviting al fresco space. Inside, the restaurant has expanded from 25 to 50 covers, expanding into the neighbouring space. The expanded open kitchen and all new bar, shift the focus of LOST 2.0 to a lunch and bar cafe. Where diners can watch signature cocktails and elevated seasonal dishes be prepared before their eyes.
On the new-look Lost in the Lanes, Natalie said:
"We've aimed to put lots of love into creating what we like to call 'our second album'. We hope it still looks and feels very much like the LOST you knew but now with a more grownup, confident side.
"Inside is now a lot more spacious, with more seating and a bar. We have a small carefully chosen wine list from Hallgarten wines and a cocktail menu curated for us by award-winning local mixologist Thanasis Karvelis.
"The wonderful staff who make LOST what it is, are still with us and will be back working their magic. We're all eager to get started on LOST 2.0 and are looking forward to a wonderful summer ahead welcoming back friends old and new."
What's on the menu?
The new menu will focus on creating elevated dishes that remain accessible. Taking familiar dish concepts and ingredients and bringing an element of creativity to them. Those familiar with Head Chef James Flavell will know he's previously used Lost in the Lanes to experiment. The new expanded kitchen and menu really give James a chance to stretch his wings.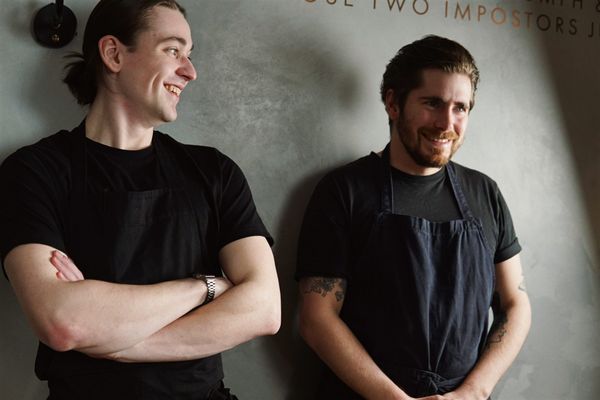 The seasonal menu features six main dishes, each one featuring a star ingredient from their local trusted suppliers. There's something for everyone on the menu with at least two dishes being vegan and vegetarian. In addition to the six dishes there'll be a selection of homemade bar snacks as a prelude, or simply to enjoy over drinks.
James said on developing the new menu:
"While we were closed, we spent time researching and developing our menu including ways to push the boundaries of daytime dining without losing how accessible our food is. We feel there's room in the market for pushing these boundaries and we've worked hard on thinking outside the box by creating combinations of familiar flavours with some more adventurous elements. All prepared and cooked to the highest standard.
"The menu will change seasonally and will pair well with our expertly crafted cocktails, organic wines, and cold beers."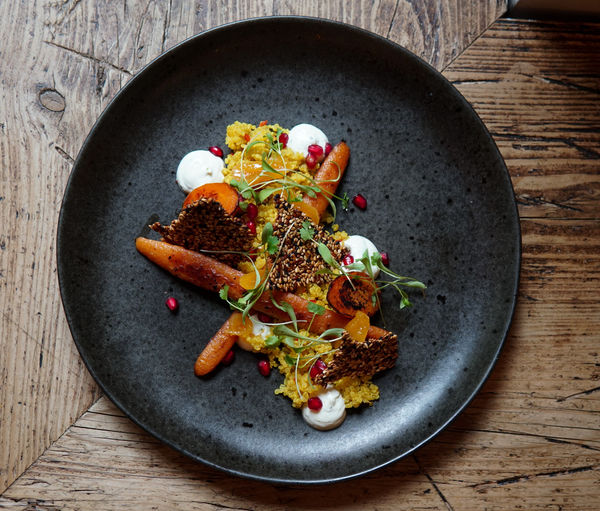 A new drinks menu for LOST 2.0
LOST 2.0 has teamed up with local coffee roaster Pharmacie Coffee in Lewes (formally in Kemptown). Brighton is almost certainly powered by coffee and Pharmacie has enjoyed a strong local reputation for some years.
The all-new bar is centre stage for an all-new line up of signature cocktails. Local esteemed mixologist Thanasis Karvelis has been working with the LOST team to create a bespoke cocktail menu. Thanasis' style is to take classic cocktails and add his own creative twist to them, which perfectly reflects the style of food and offers something unique to Brighton.
The new wine list from Hoegarden Wines has been curated with a focus on provenance and indigenous varieties. Wines that really showcase the integrity of the producers as well as tasting delicious. In many cases giving customers the chance to try something new.
Try LOST for less
From Monday 27 June for one week customers are invited to try the new LOST menu for half price. To take advantage of this incredible offer sign up to the Lost in the Lanes newsletter and book your table for up to four people, adding LOST 2.0 into the booking notes.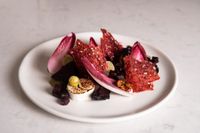 Want to know more about Lost in the Lanes Brighton?
Find Out More