Your local thali delivery service
Majahma is a local tiffin delivery service. Family run and plant-based Indian delivery service – with a difference. Coming from real Indian roots, Majahma brings its fresh, authentic and downright delicious meals to your door once weekly with its subscription tiffin service. Getting rid of unwanted single-use takeaway packaging with real, old school Indian tiffin, it's the OG pre-plastic takeaway.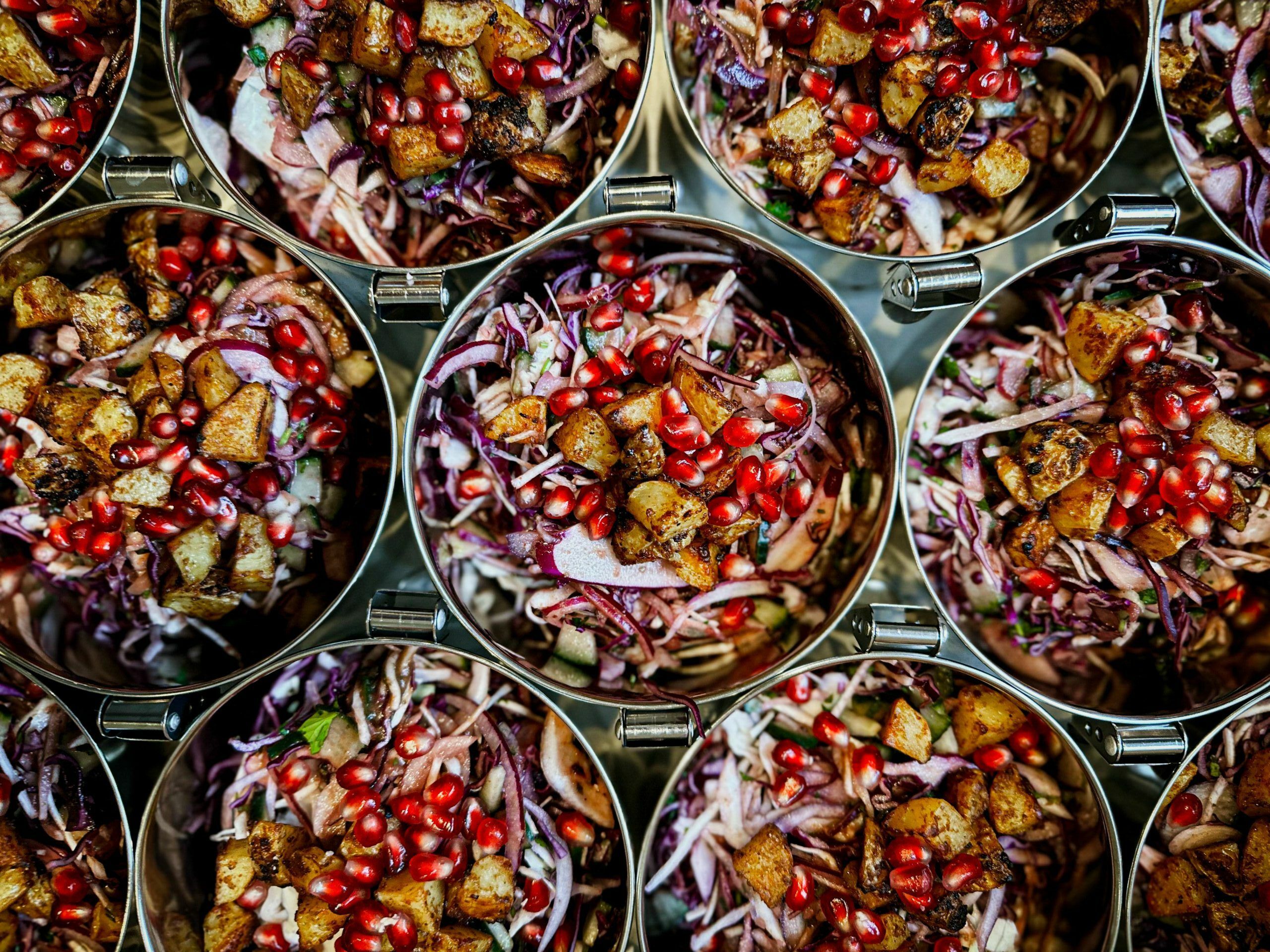 Deliver-roo-roo
Behind the scenes, the Majhama story is one of full familial power. Nish, the friendly face of the company and his partner Pip, like many, were worn down by the relentless commute back and forth from their London careers. Nish's Mum Roo, famous in the family and friend circles for her culinary flare, would often offer her tiffin service Deliver-roo-roo to her nearest and dearest. Roo's Indian heritage and passion for food meant that her menu of super nourishing meals just kept on growing in size and popularity. Over the months, and with increasing demand, the family decided it was time to share her recipes with Brighton and so Majahma tiffin delivery service was born.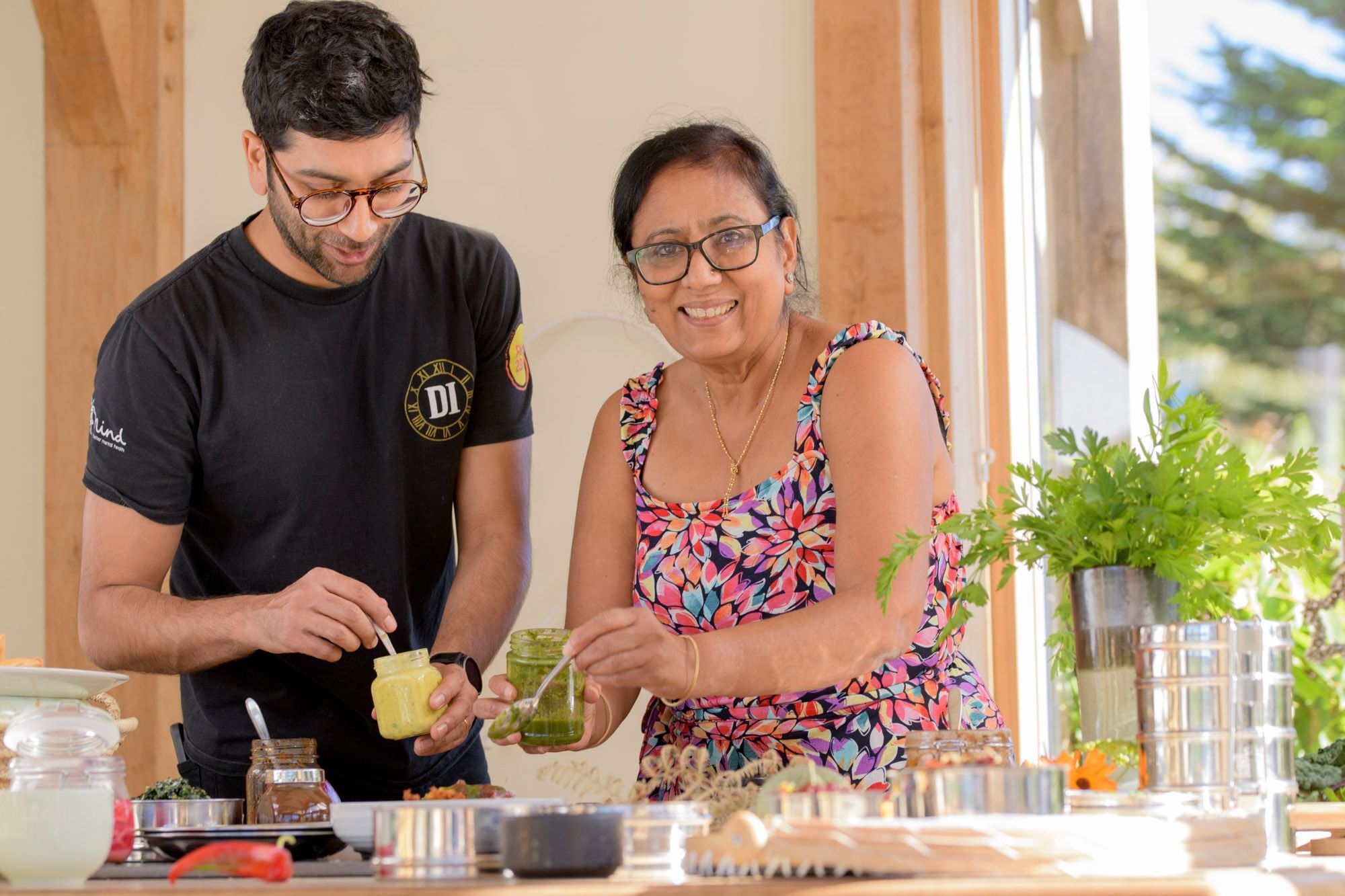 Tiffin delivery feast
Majahma offers a simple tiffin delivery subscription service. They provide healthy home-cooked thalis and deliver them to your door, either weekly or once a fortnight. The menu changes every week, but typically provides: rice, dahl, curry, salad or soup and chapatis for two. You'll also have the option of adding sides of samosas and bhaji bites to your order. Trust us when we say that you'll be ever grateful for those crispy bites of heaven and the homemade dips are sensational.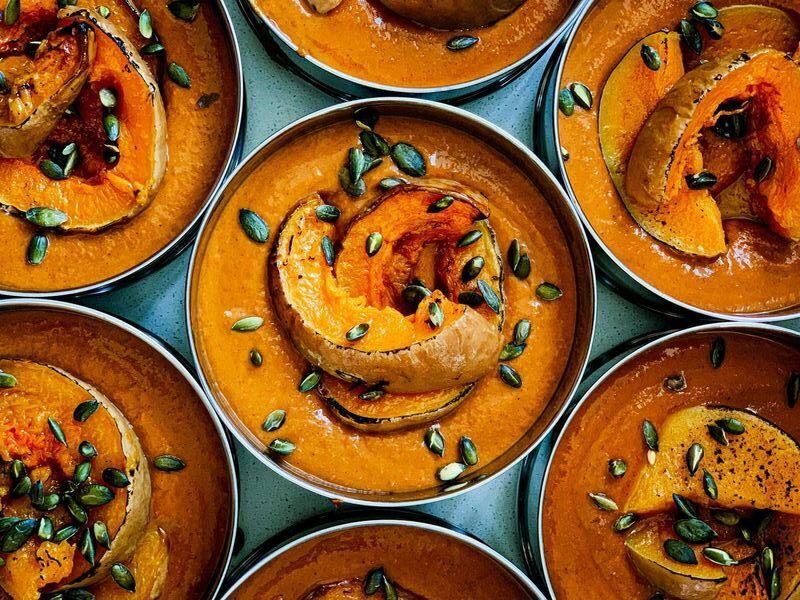 Meals and menus
A rotating weekly changing menu means there's always a new dish coming your way. What you can count on from Majahma is that the quality is unwavering and the sensational flavour combinations of Indian cuisine are consistent from week to week. The meals are always 100% vegetarian and more often than not, entirely plant-based.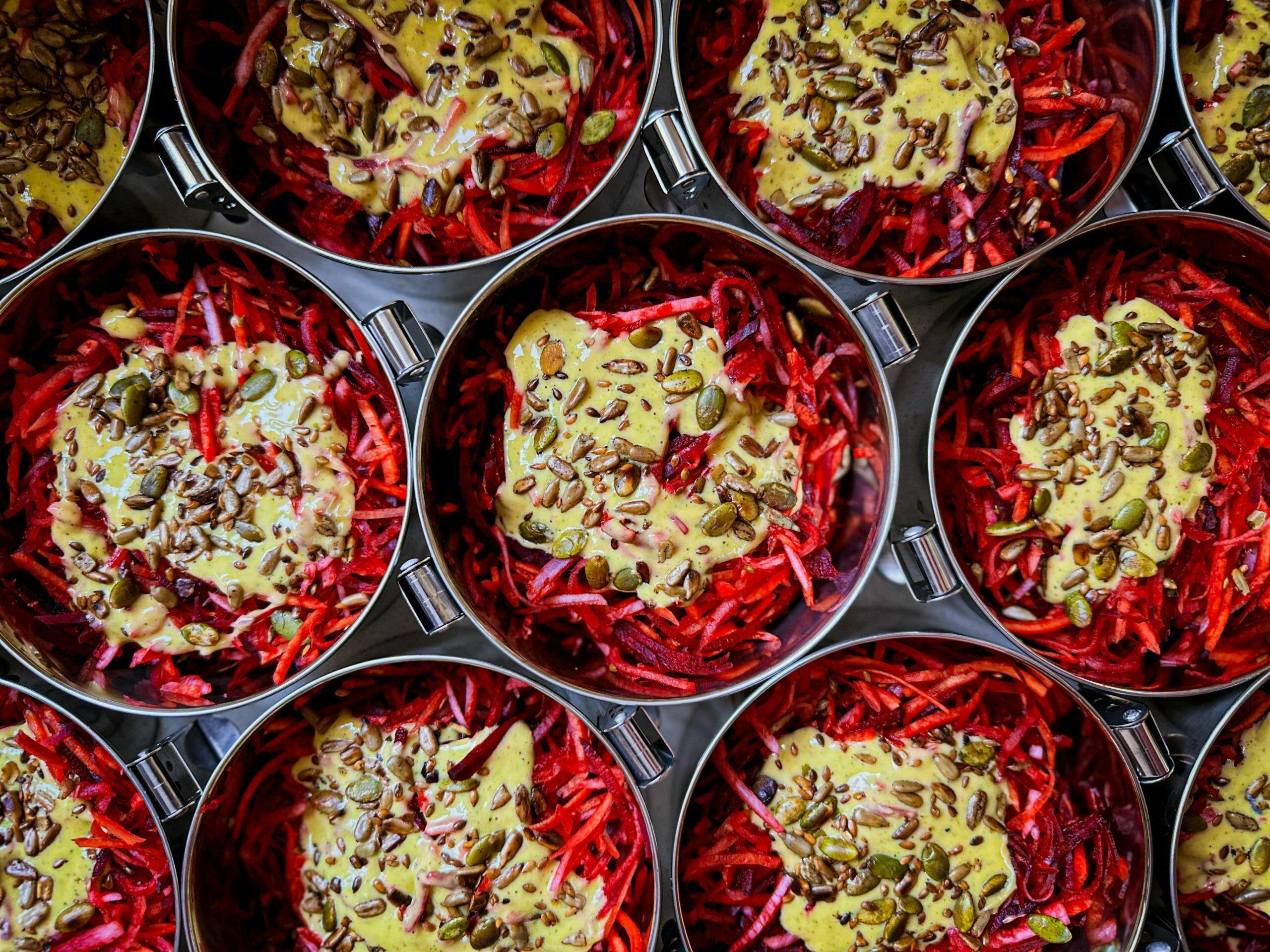 Tiffin Delivery | How it works
Taking inspiration from India's most efficient system of delivering home-cooked food, Majahma tiffin delivery, delivers their 'finish at home' meals in a stainless steel four-tier tiffin tin. This method of packaging is highly sustainable and means you can wave goodbye to plastic-packed takeaways!
Setting up your subscription is easy. You create an account on Majahma website and follow the instructions. When ordering your tiffin you can opt for either Thursday or Friday delivery. You will have the option of either weekly or fortnightly subscription. There's also the benefit of flexy orders, so if you decide to skip a week (which we highly doubt you will) you can roll over your order to the following week.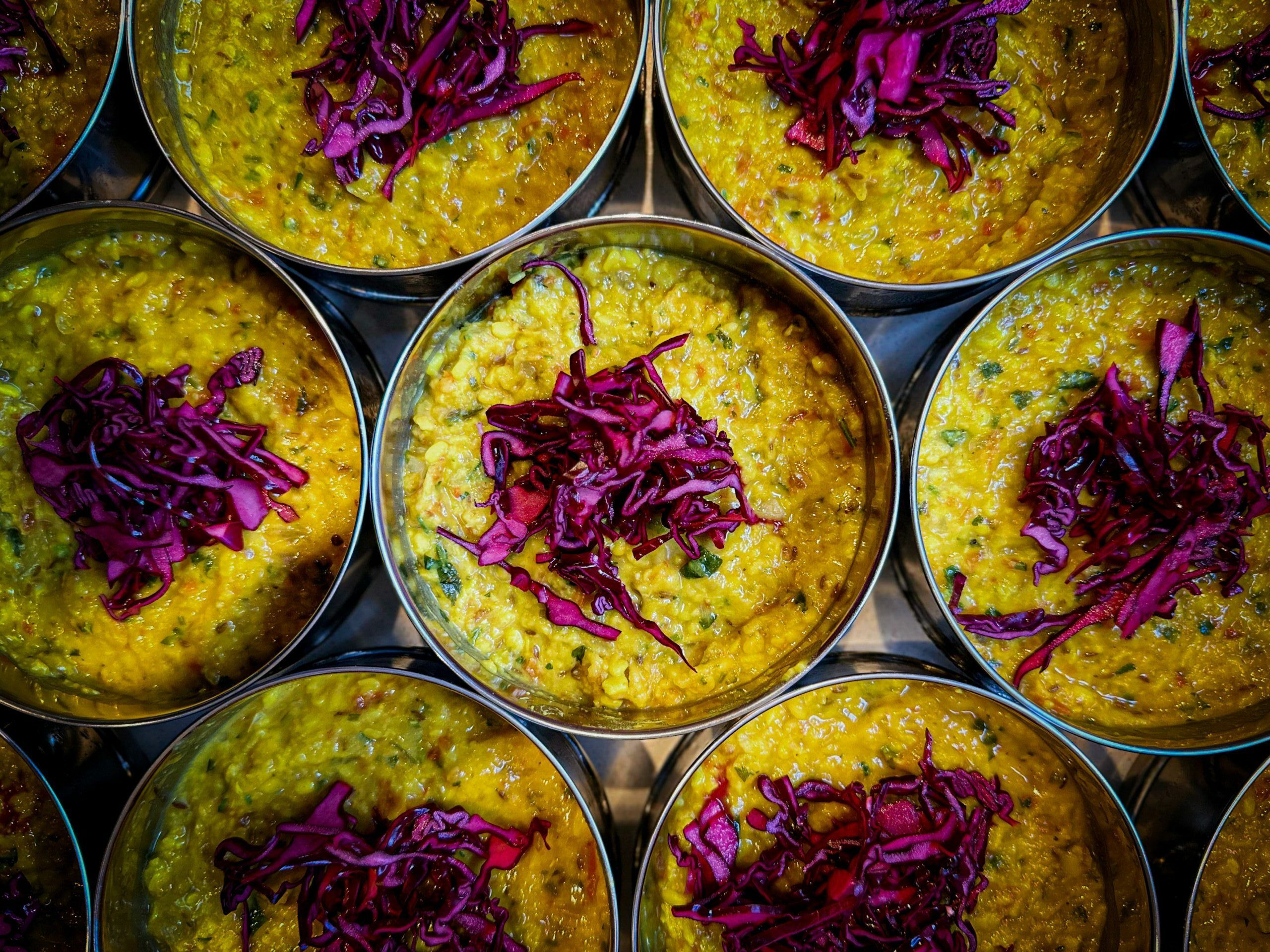 It's worth noting that you will be required to cover the cost of the tiffin tin on your first order. But after that your only expense is the food, and if you break it down, it works out as £15 per head. With this Tiffin delivery service, Majahma will collect your used tiffin from your previous order to sterilise and re-use (think milk bottles but for yummy Indian food!) The countdown to thali night begins.
Tiffin Delivery in Brighton | Heat, eat, repeat
Hand-delivered to your door and ready for heating whenever you wish. Once you're ready, simply heat your delicious home made thali for 25 minutes (this will vary if you've ordered samosas and bhajis) in the oven and voila, a healthy, vibrant and delicious meal for two.