Terrific Tiffin Thalis
Sometimes, you can just sense when a restaurant pours passion into their food and Majahma is one of those places. It's family-run (Nish, his partner Pip, and his mother Roo are the shining stars) and bills itself as 'a new Indian food experience' where everything is plant-based, the main elements are delivered in a beautiful stainless steel tiffin tin, spices are souped-up, and taste is paramount.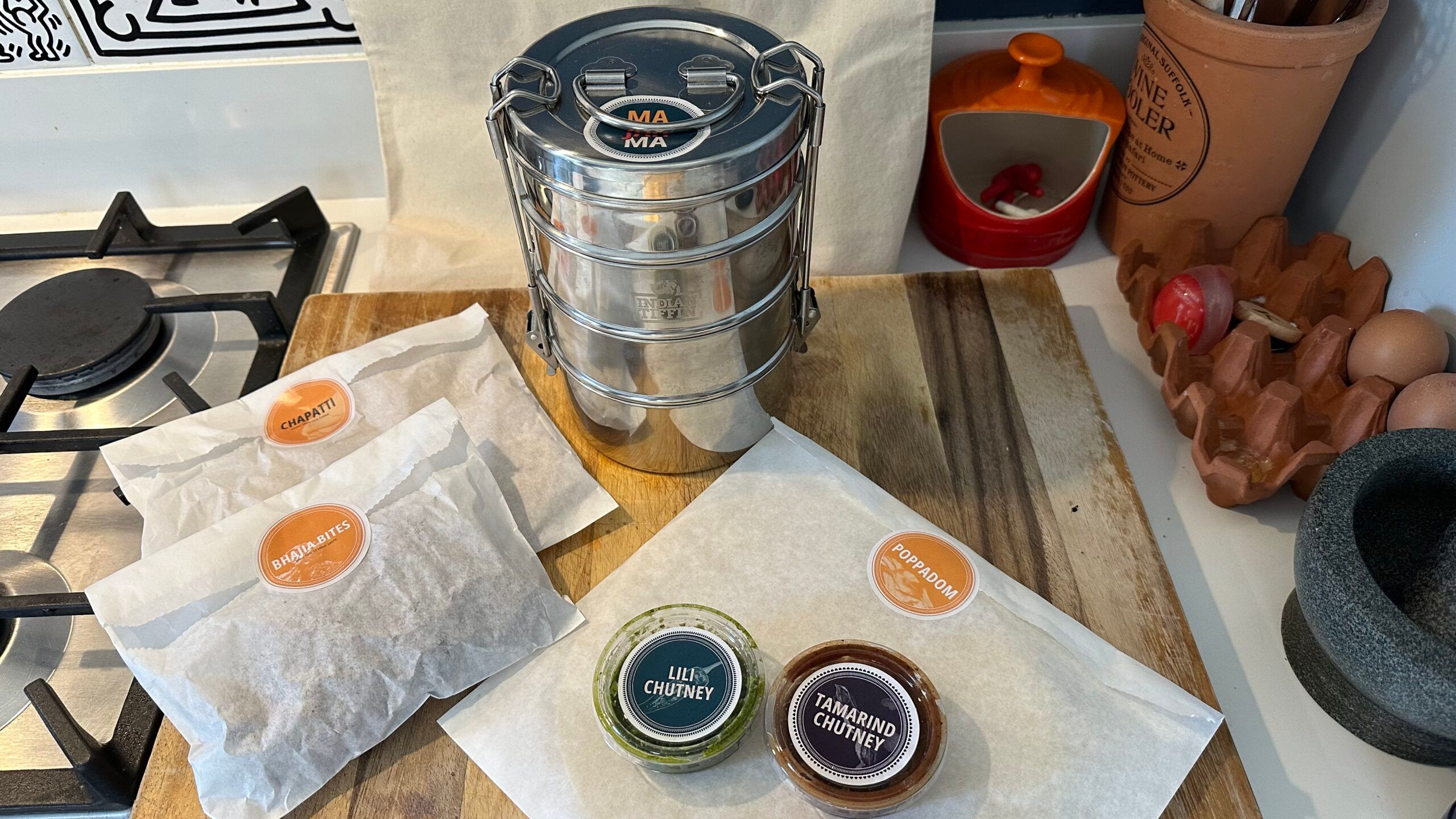 The concept is simple: you subscribe to get a tiffin of Indian cuisine delivered to your door every week or fortnight, with differing menus each time. Each layer of the tiffin is filled with dishes that are rich in colour and flavour, presented with care and complement one another. You smile when it arrives and pop it into your oven for 25 mins and hey presto, a deep dive into outstanding Indian thali. Inspired sides such as tamarind chutney and lemon pickle are available, alongside poppadoms and chapattis and a host of other gorgeous things. The branding is spot on, little stickers tell you how to warm or serve things, and it's just a happy experience that hits the mark on so many levels. Delivery is on Thursdays or Fridays, and they pick up your previous tiffin each time they deliver a new one – washing and sanitising it of course – so there's zero packaging waste. What's not to love?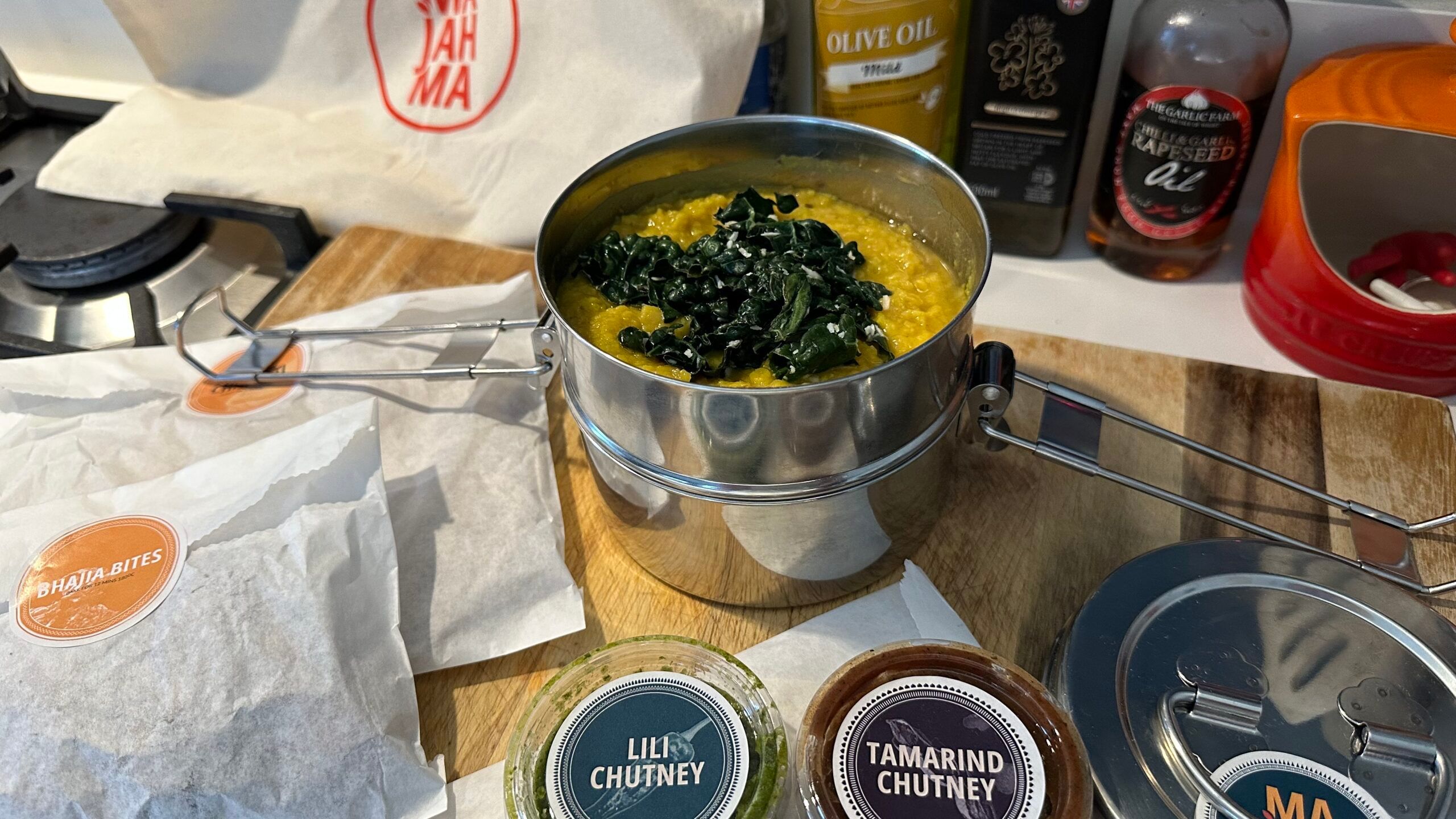 Brace for tastebud tingles
Quite how the Majahma chefs pack so much flavour into each silver tiffin is mind-blowing. As the oven warms your dishes the aromas are foreplay for the senses. On our week, the Kuddu menu was happening and we kud you not (couldn't help it, sorry) it's a layered journey through sumptuously spiced dishes that result in OMGs and Holy Wows.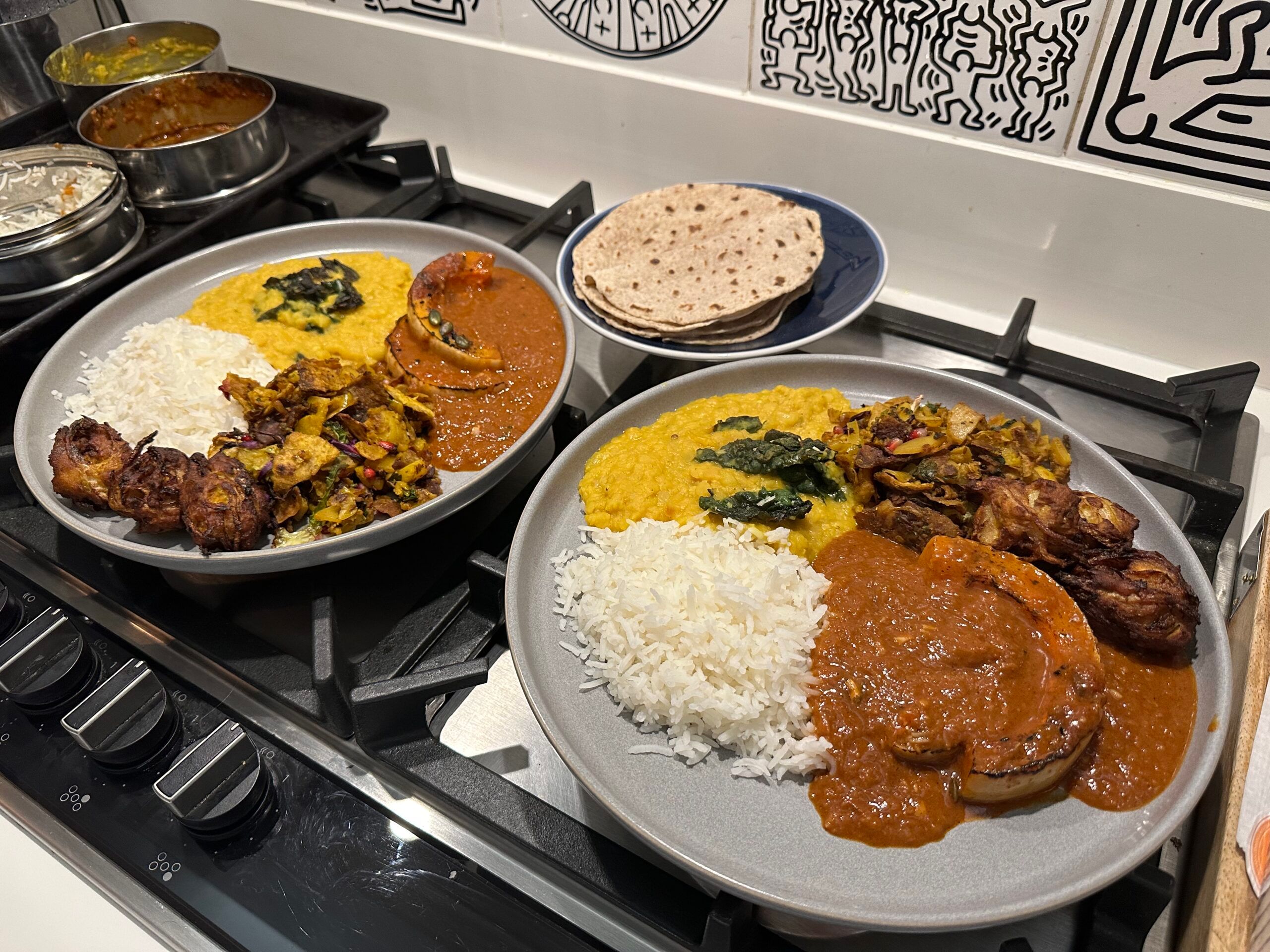 The Basmati rice was fluffy and perfectly made, ready to soak up the generous portions of Kuddu Coconut Malai and Red Lentil and Coconut Kale dishes. The former offered sweet baked squash in a cumin, cinnamon and garam masala-spiced sauce, elevated using fresh garlic and lashings of lime. The sweetness, spices and sharpness of the lime combine to whack you with flavours. The lentil dal hits you with cardamom, ginger and chilli and, unusually, mustard and coconut kale, which fuses into a creamy dream when scooped up with a warmed chapatti. And if that wasn't enough, there's the potato, onion and pomegranate warm Vagarelli Rotli salad, which bursts with cumin and lemon flavours.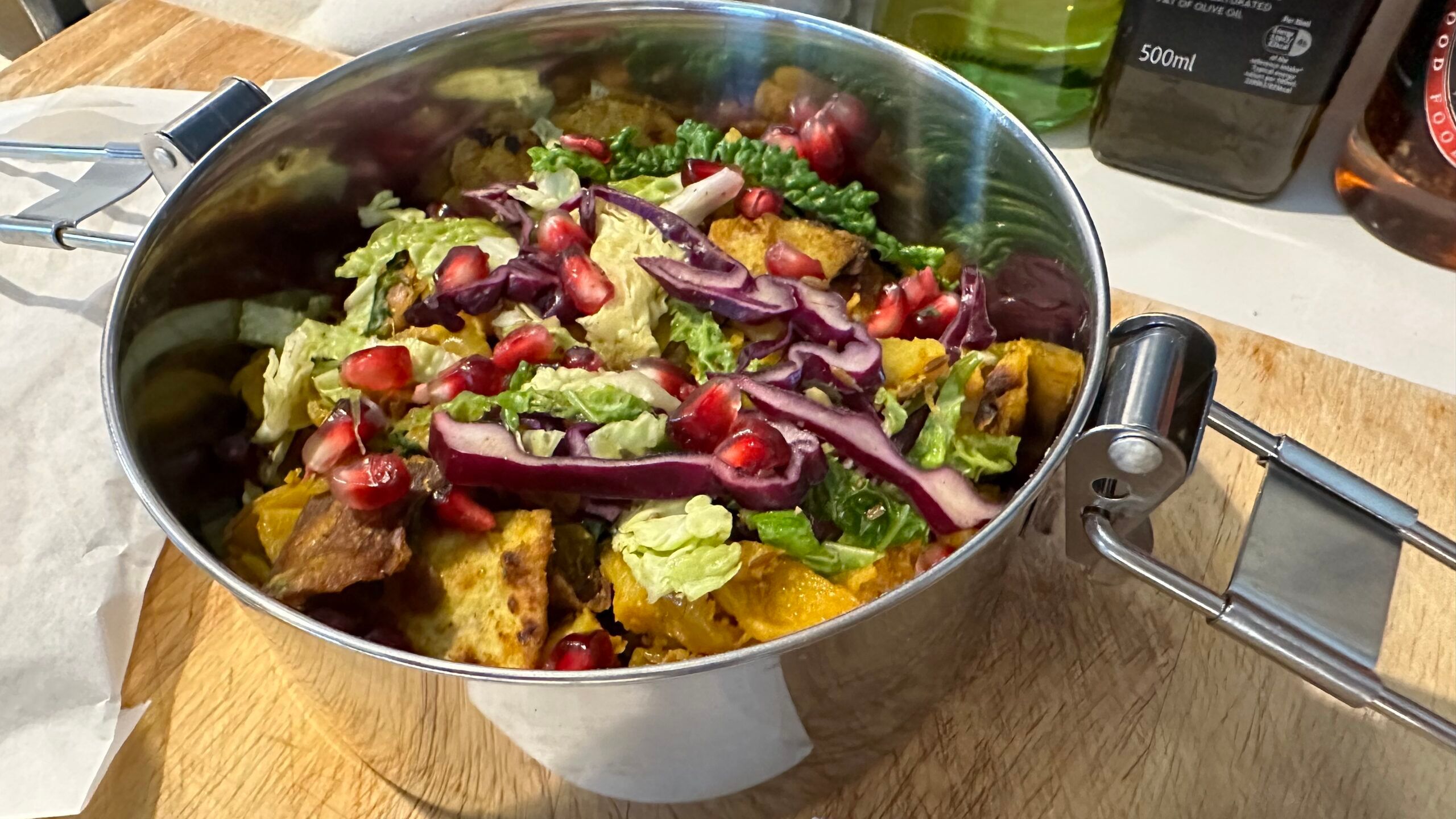 Warm insides
We can't recommend Majahma enough. The idea that each or every other Thursday, or Friday (whichever works for you) a new multi-tiered tiffin arrives containing some new Indian magic is frankly something of a force for good in the world. And it's planet friendlier. Each tiffin feeds two people, so get a different friend round every time or mix up your partner supper time with new tastes every seven days – it's sure to impress. We can't wait until the next one.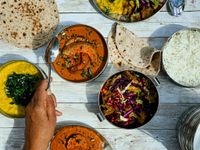 Want to know more about Majahma Tiffin Delivery in Brighton?
Find Out More