Shiraz Restaurant Review
Shiraz, an authentic Persian restaurant in the heart of Hove. Shiraz restaurant is one of the oldest cities in Ancient Persia and is known for it's wonderful food culture and social gathering experiences. When we first walked into the restaurant, it felt warm and cosy. Exposed brick covered the interior and antique style chandeliers hung from the ceiling. One of my favourite things about the interior was the exposed kitchen.
You could see the chefs hard at work and smell their beautiful charcoal aromas filling the air, we couldn't wait to see the menu.

Superb Service
We were greeted by the owner on arrival who was so polite and welcoming. We got a lovely window seat and he recommended some of his favourite red wines to start. Our waitress for the rest of the evening, Ali, was really fun and charismatic, always had time for us to chat about the food and what her favourites were, she really enhanced the experience for us. We were given a small bowl of olives whilst we perused the menus, which was a great start.
Sharing's caring
Social gatherings and dining has always been at the heart of the Shiraz family. This is why they provide many sharing options which 'allows guests to enjoy a closer connection with each other, whilst tasting a wider selection of dishes.' which was perfect because Ivana and I love to share food. Shiraz really have achieved their goal of creating a fun and close atmosphere.
The restaurant was buzzing, every table full with different kinds of people sharing amazing food and having fun together.
We loved the atmosphere and felt like we wanted to stay there all night, everything from the cosiness, the exposed brick, the charcoal grill, the smells, I felt like I was on holiday.
Wine
We ordered a glass of the Seriti Shiraz, South Africa, large of course. The wine was full bodied with so much flavour, really smooth and easy to drink. We had just come from another bar to have a glass of red before our meal, which cost us much more and just didn't compare to this Shiraz.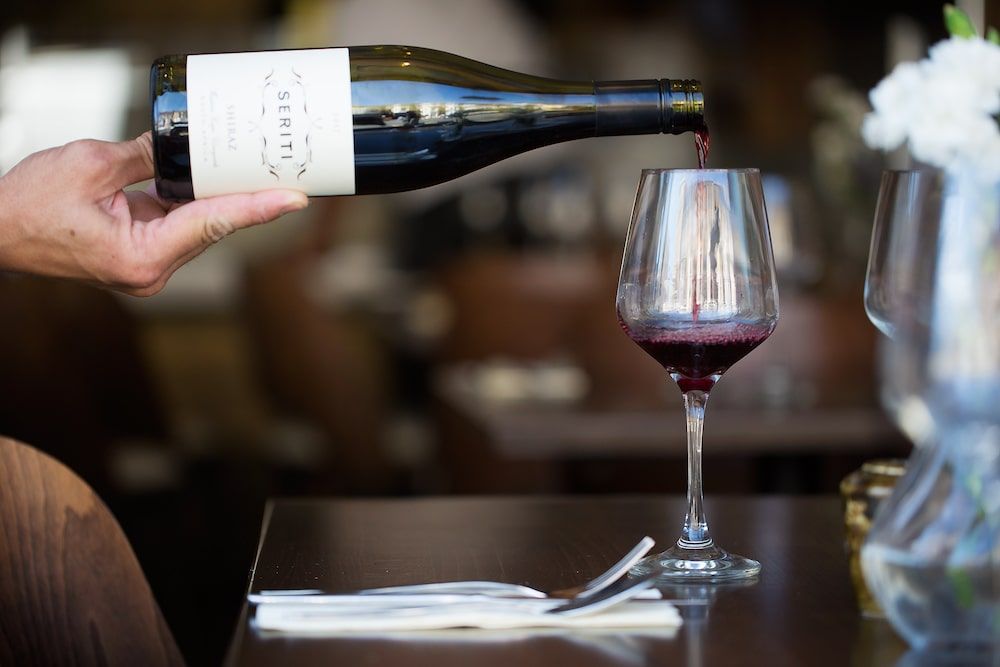 To start…
Shiraz have a great selection of both warm and cold starters so we decided we would try one of each to share. Not one of each from the whole menu, but one cold and one warm, although I would have if I could. We began with the 'Shiraz Wing' Grilled chicken wings marinated in spicy lemon saffron sauce and the 'Olivieh Salad,' Potato salad mixed with diced chicken, gherkins, egg and green peas in a light coating of mayonnaise.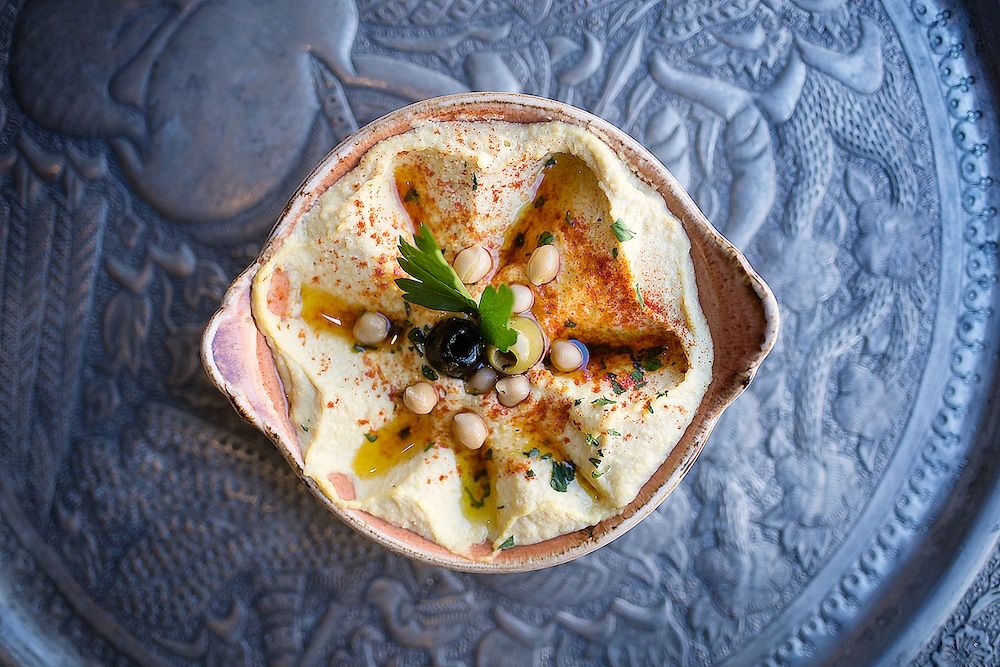 Our appetisers arrived with a large basket of homemade naan bread, which arrived warm and perfect for dipping in our Olivieh Salad. The salad looked a little like humous, a creamy texture, topped with olives. I usually don't like to big things up too much, but I honestly had not tasted anything like it, it was a whole new dish for me, and I eat a lot of food. I wish I had ordered another 100 baskets of naan bread to dip in another 100 Olivieh salads, maybe next time. Absolutely delicious. The chicken was perfectly cooked with that wonderful charcoal flavour, so tender and came with a side of salad. It also came with two amazing dips, one green chilli dip which will blow your socks off and one garlic mayo to cool you down.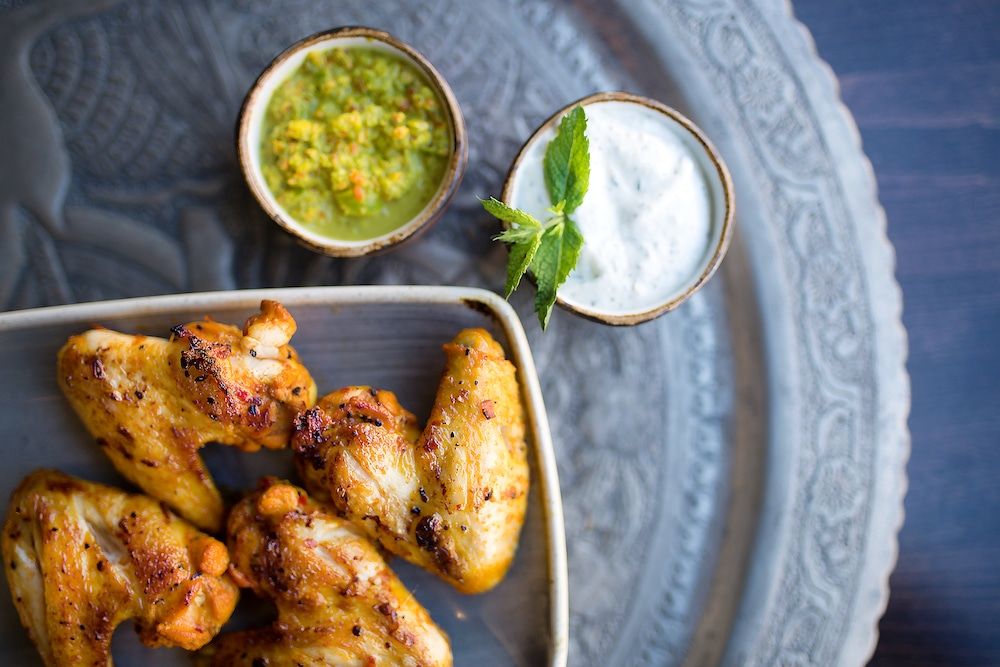 Straight from the chargrill
We decided again to share for main so we could experience two options from the menu. We went with the 'Joojeh (on the bone),' A skewer of chargrilled baby chicken marinated in saffron sauce and also the 'Chelo Barg (Loin Fillet),' A skewer of chargrilled baby lamb fillet. All of the food was so reasonably priced.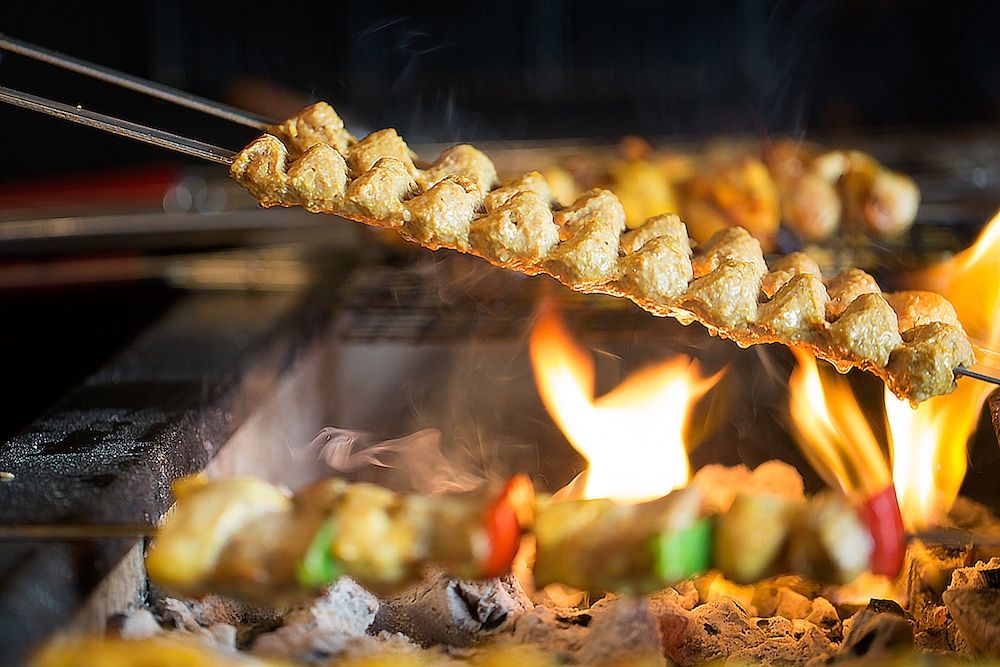 Our mains were very quick to arrive after our appetisers. I love how everything can be seen from the open kitchen and all of the aromas making us so excited to eat. Both the lamb and the chicken, cooked over charcoal were so tender and flavoursome. Now for my favourite part, the rice.Their saffron rice is so soft and creamy, it came with a side of butter that could be melted on top. The flavours are so unique. I can safely say it's the best rice I have ever tasted in my life and there was not a scrap of food left on those plates.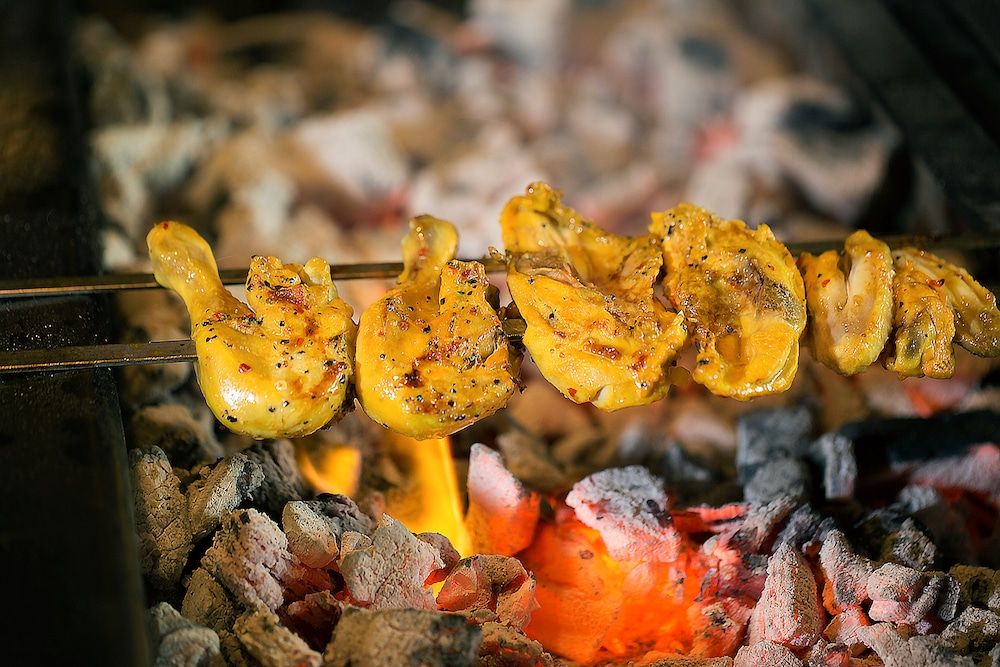 It would be rude not too…
We thought we were done, and then Ali brought over the dessert menu. As soon as we saw the limoncello ice cream dessert, it was an easy decision. We also ordered a pistachio ice cream and of course shared, that's what Shiraz is about afterall. It was the perfect ending to a perfect evening. The cold creamy, zesty dessert to finish us off was so beautiful but unfortunately, we were finally beaten.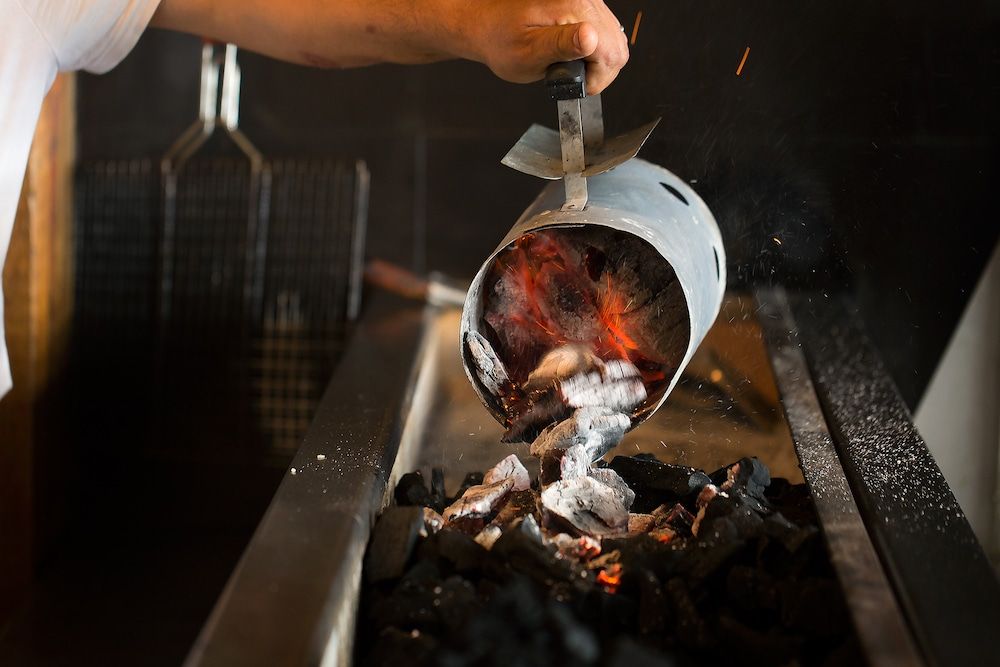 Venue for all occasions
Shiraz is a perfect venue for many different occasions. It would be a perfect date night with it's romantic interior, candlelit tables and chandeliers. We saw families and friends enjoying larger tables filled with sharing platters.
I would definitely go back to Shiraz over and over.
Even writing this review is tempting me to go again this evening. Everything about the experience was amazing and very different to the usual Brighton haunts. It was far more personal and an overall experience that wasn't just about the food but about the atmosphere and the fantastic service. I would highly recommend Shiraz and would happily say it's one of Hove's best.