Starfish & Coffee Brighton
I have heard the people of Brighton talking about this place constantly. They won 'Best Brunch' in the 2018 BRAVO Awards and I wanted to see what all of the fuss was about.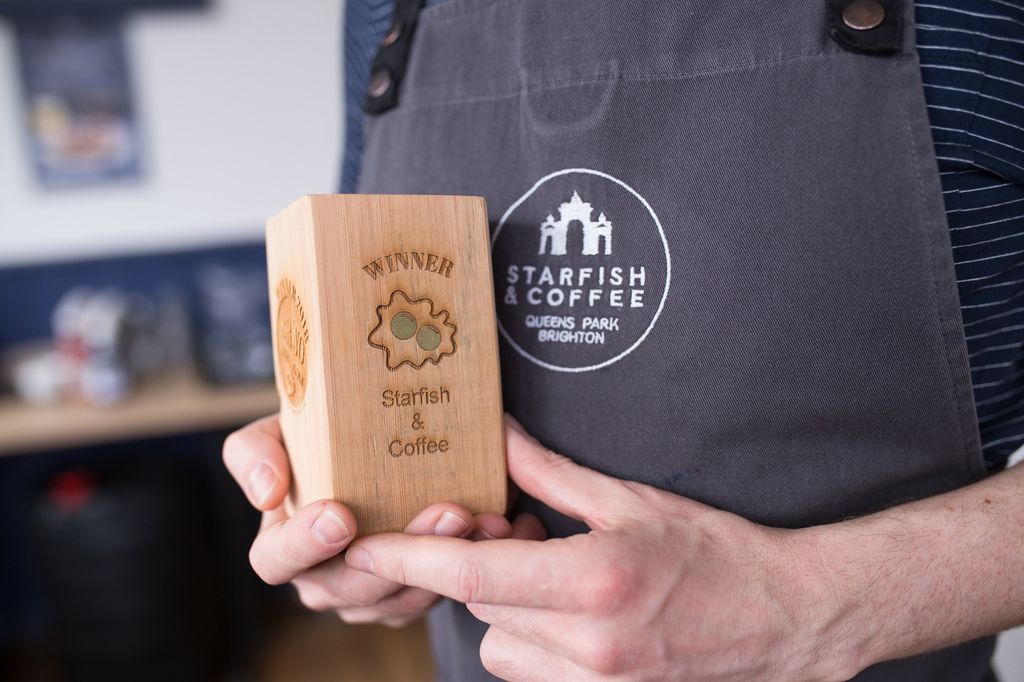 Inspiration from Prince
The Location is definitely worth the trip up the hill. Situated on Egremont Place, it faces Queens Park which is a beautiful place to take a morning stroll and just ten minutes from Brighton Pavilion. You may recognise the name Starfish and Coffee, a famous Prince song and something you might expect from an owner with a passion for music.
I absolutely love the name.
My friend Sophie and I entered and instantly felt such a warm and relaxing atmosphere. We were shown to our table and ordered coffees, a Long Black and a Cappuccino. We then noticed that they had a alcoholic breakfast drink menu, the 'Boozy Brunch' which we were so happy about and decided to order Bloody Marys to go with our coffees and brunch, let's make this a proper 'Girls who brunch' type of Saturday.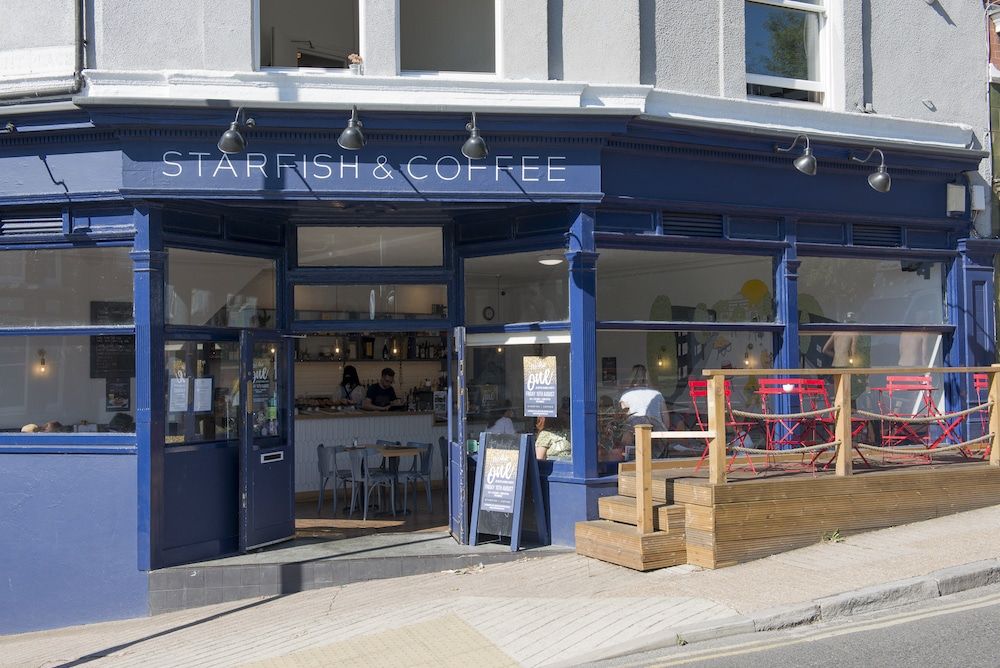 Spoilt for choice
We began to peruse the menu whilst we waited for our drinks and were amazed as there was so much to choose from and all options equally tempting from unique dishes to your classic favorites. The menu is suitable for veggies and vegans as well as carnivores.
All of their produce is locally sourced.
Their ham and free range eggs come from from Holmansbridge Farm near Lewes, their sausages and bacon are sourced from Ockham Farm in Ewhurst Green, their milk is produced from cows at Northiam Dairy in Rye and their salmon is smoked by Spring's in Edburton.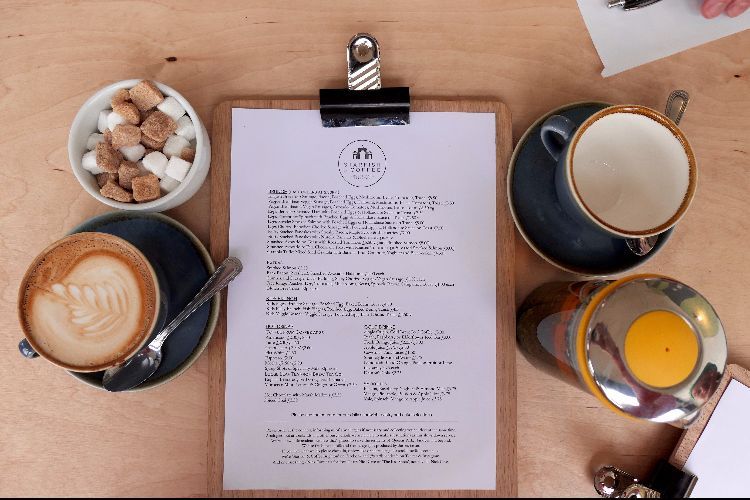 Time for the decition
My friend had already checked out the menu and knew what she wanted straight away. Avocado Royale: Smashed Avo with Smoked Salmon and Roasted Tomatoes on Toast and of course she added two poached eggs because who doesn't want to see that yolk porn?! After toying around with everything on the menu, the Chorizo Hash finally pulled me in. Chorizo Hash: Shallow Fried Potatoes with Spicy Chorizo & Two Eggs.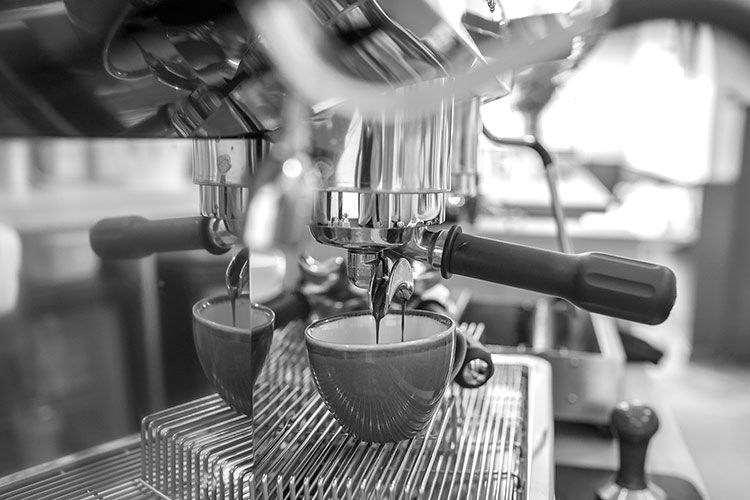 Thumbs Up from the Bloody Mary Critic
Whilst we waited for our brunch, our drinks arrived. Our coffees were lovely and our Bloody Marys came not long after. Now, I am quite the Bloody Mary critic and have been doing many years of 'research' finding the best Bloody Marys in Brighton and I can happily say that Starfish would definitely be in my top list! Perfectly spiced, enough to kick that hangover right out of me. I am always ecstatic when my Bloody Mary comes with a stick of celery.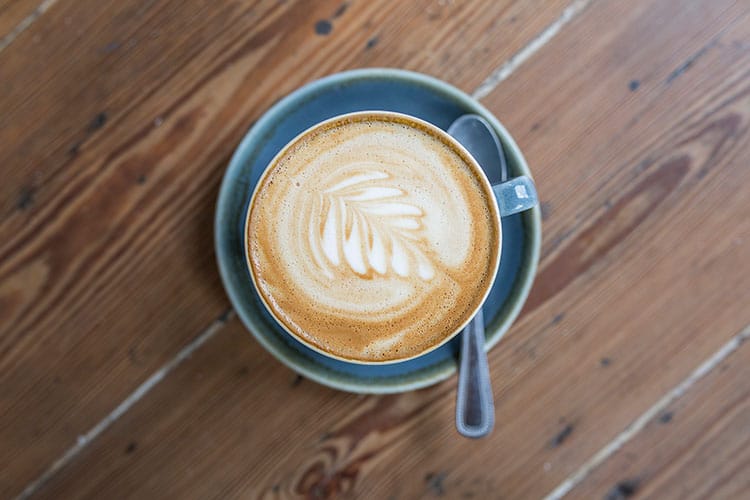 I hope you are hungry…
When our dishes arrived, our mouths began to salivate without hesitation. The portions were more than generous. My hash was made up of beautifully fried, cubed potatoes, perfectly seasoned with an extra kick, just what I needed to wake me up that morning. One of my favourite foods in the whole world are mushrooms, and I loved the fried button mushrooms in the dish, mixed in with the potato and surrounded with thick, juicy slices of chorizo and finally topped with two perfect eggs. I love that moment when you cut through your poached eggs to reveal the impeccable run of the yolk.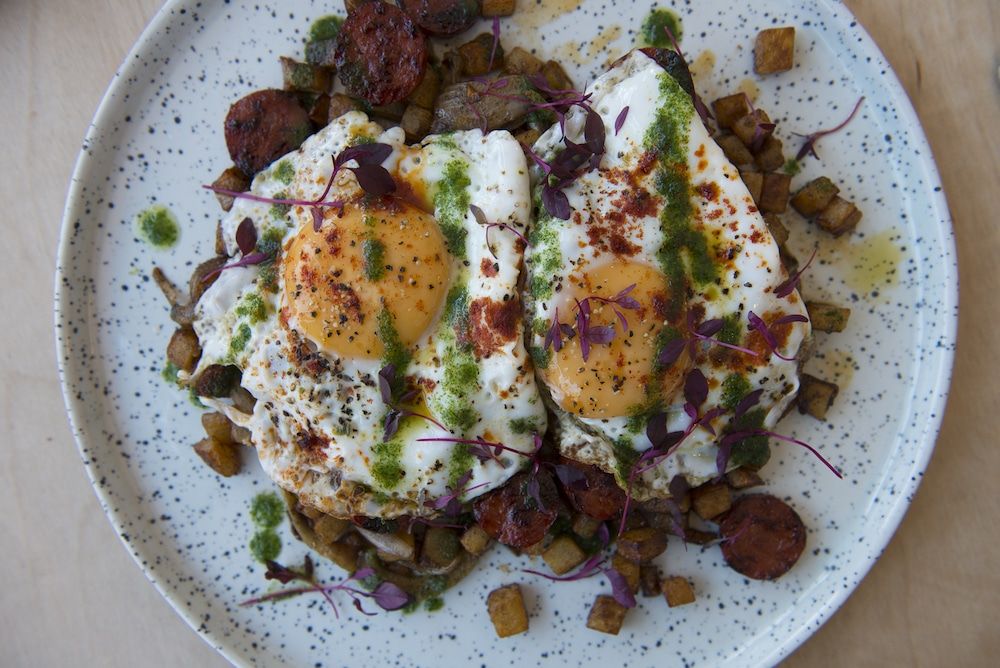 Sophie thoroughly enjoyed every ounce of her Avo Royale and even ate her vine tomatoes dispite usually leaving them to the side. The dish was dressed with a parsley oil and was beautifully presented.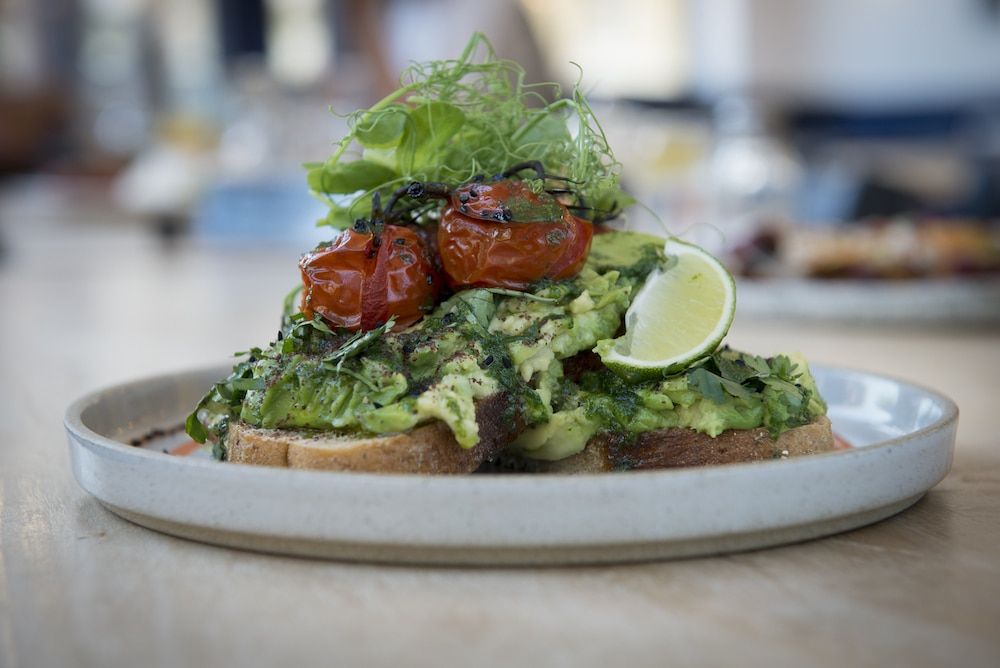 Starfish and Coffee after dark
Starfish have so much to offer and have recently started opening Friday and Saturday evenings serving cheese and charcuterie boards, craft beer, wine and 'big gins' with a happy hour between 5-7pm. Starfish is an allrounder, great for friends, for couples, family friendly and dog friendly. I know this because I spent most of my time staring at the most adorable dachshund on the table opposite.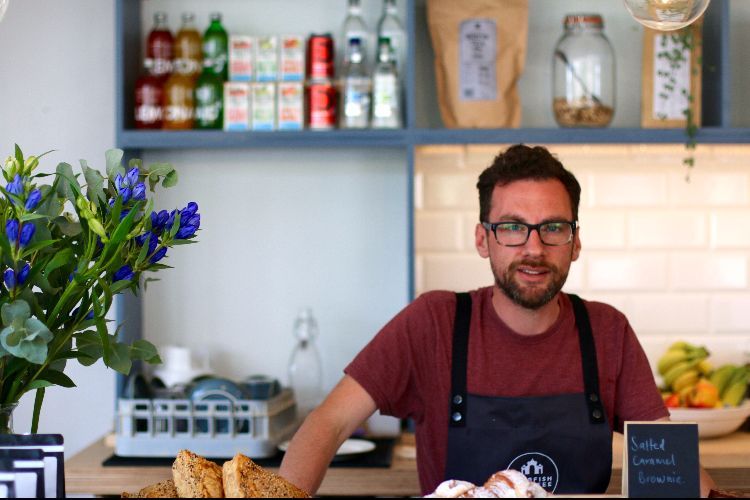 I understand completely why Starfish were voted 'Best Brunch' of 2018 as I haven't had a brunch quite like it in Brighton yet. I will definitely be back to try the pancakes and to witness the evening antics of cheese and prosecco. If you visit and post photographs on Instagram, you will be entered into their draw to win a prosecco brunch for two. There are now multiple reasons why you should visit this gem of Hanover. We had an amazing time so thank you Starfish, we'll be back.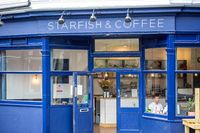 Want to know more about Starfish and Coffee Brighton?
Find Out More