Queens Park Cafe | Starfish and Coffee
An award winning Queens Park Cafe, led by Tony Marks and his team.
No matter the day, no matter the time, I am always up for a fabulous breakfast, and one of the best around is at a wonderful little Brighton café located right next to Queen's Park, Starfish & Coffee.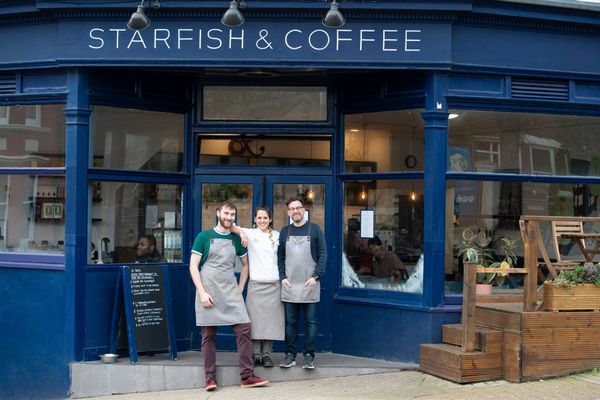 Starfish & Coffee faces the Queens Park archway and has a raised sun-soaked outdoor seating area. On this glorious summer morning, the terrace of this Queens Park cafe was practically glowing, and the diners were enjoying their coffees with a side of sunshine.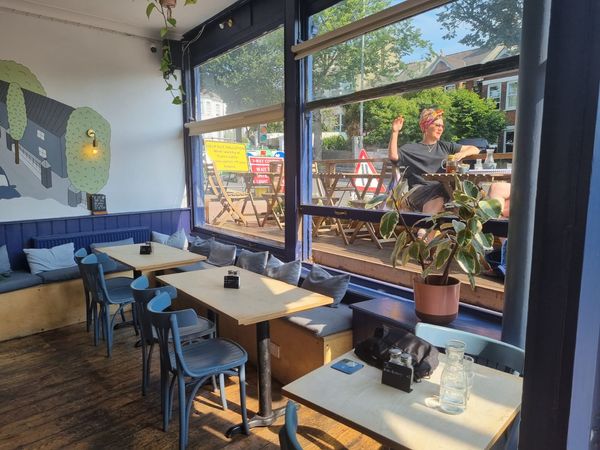 Welcome to this Queens Park Cafe
Inside, the Queens Park cafe, it is bright and open with plenty of country farmhouse style seating and has a well stocked counter with tantalising takeaways treats. You'll also find a 'help yourself' dog treat jar for the fluffiest of brunching buddies.
There's also a cosy downstairs area that would be perfect for a family meet-up on a rainy day. As a mum of two knuckleheads (four and five), I'm forever scouting great places to take the kids where we can get great food without feeling underfoot, and Starfish & Coffee is a perfect fit.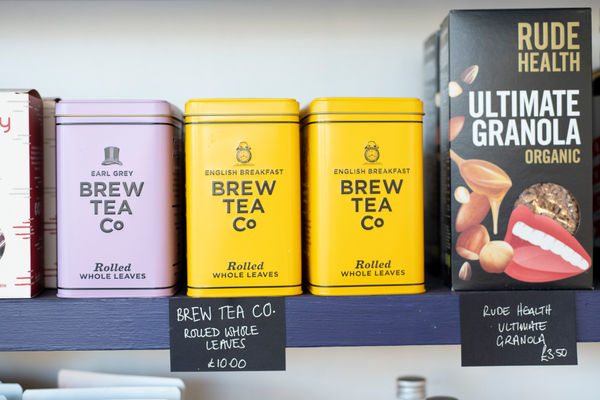 I took my seat next to the opened sash window overlooking the archway. It was 10:30am and the restaurant was filling up fast with reservations on almost every table. Their multi BRAVO winning brunches are legendary in Queens Park. I'd recommend booking ahead.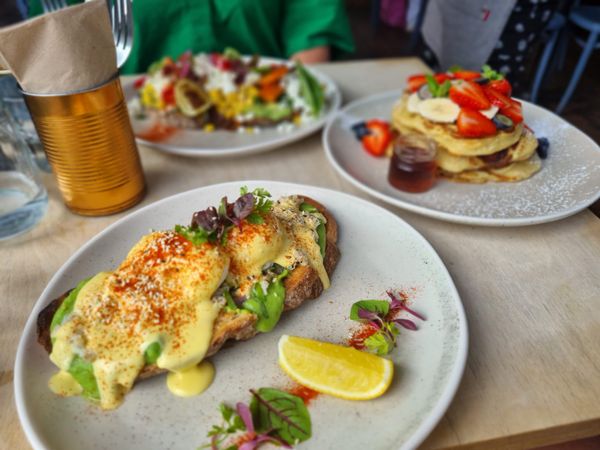 Starfish recommends
As we sat down at this Queens Park cafe, one of the lovely servers came right over to get us our first round of drinks. It was a scorching day and only iced coffee would do for me, and my date got a perfectly made soya milk flat white, with a gorgeous foam heart and the most velvety smooth texture.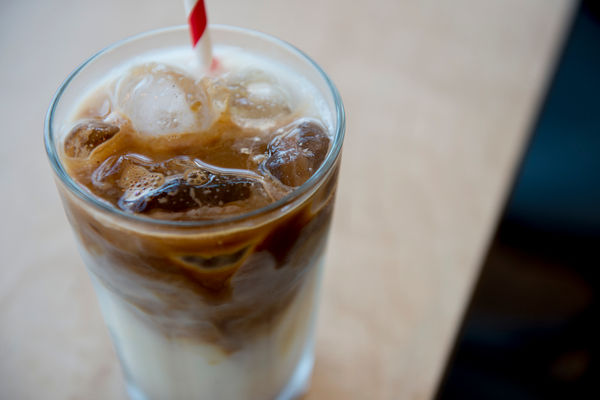 Whenever I'm invited to do a blog, my first question is always 'is there something that you recommend?' I'm not a fussy eater at all and I love a culinary surprise, so being guided by the people who know the food the best, usually always ends well. Our server recommended the Crab Benedict, the Summer Smash, and the Pancakes, and my date and I were sold!
It may sound like a lot of food, but I always insist on 'table pancakes' (more about why later).
While we awaited our brunch feast we took in the atmosphere.
There were laughs coming from the kitchen, giggles behind the bar, and all the beautiful Brightonians simply having the best time with their brunching buddies.
It's worth noting that this Queens Park cafe has a no laptop policy. I'm a freelancer myself and love a comfy chair to tap my keys on, but I also know that it can really kill a vibe. This policy helps keep the tables turning and the fun energy flowing all day.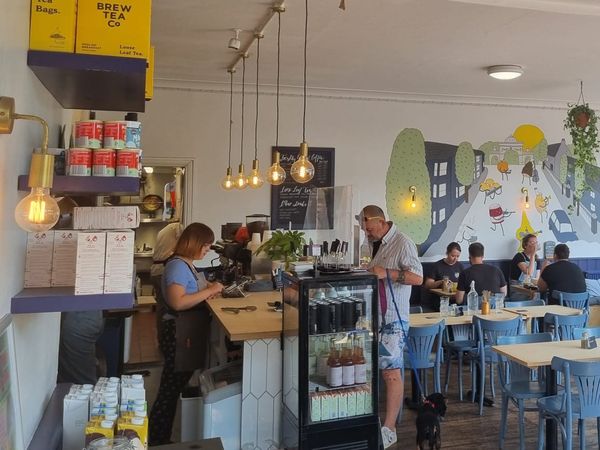 Summer smashed it
When our food arrived, my date and I were blown away by how beautiful it looked. You eat with your eyes first, and this decadent rainbow of colour was a dazzlingly vibrant visual feast!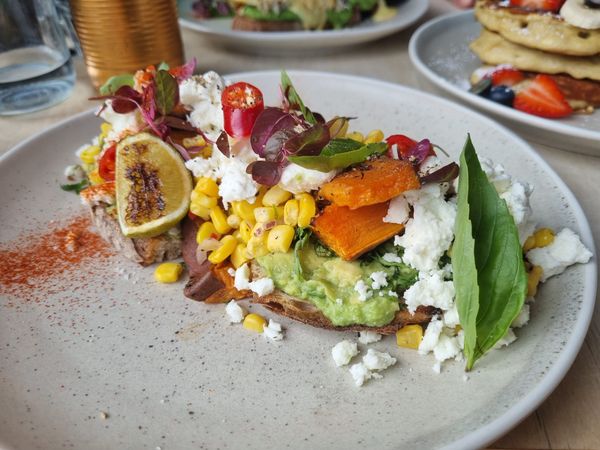 I started with the Summer Smash. The plate was a riot of colour, bright green avocado and grilled lime, fresh red chillies, yellow sweet corn salsa, springs of green coriander and dreamy bright orange roasted sweet potato. All topped with salty fresh greek feta and two perfectly soft poached eggs which spilt gooey golden yolk onto toasted sourdough.
Salty, sweet, crunchy, buttery, savoury, egg yolk-ey deliciousness, just divine. I would recommend this dish to everyone.
Shellfish and coffee at this Queens Park cafe
The Crab Benedict was next. I don't like seafood, I love it! – I-could-eat it-with-every-single-meal kinda love. For me, freshness is everything, and this Queens Park cafe has absolutely nailed it!
The sweetness of the pea guac is the perfect partner for the subtle white crab meat, and the hollandaise sauce balanced buttery creaminess, with a hint of lemon to lift the whole dish and make the crab sing.

Allow me to explain #TablePancakes
Now for the table pancakes! I have been teased about this by so many of my friends, and it's definitely the American in me, but I insist on ordering a side of pancakes for brunch. You get to have a gorgeous plate of savoury deliciousness, your friends have there's, no one really wants to have another whole dish of pancakes to themselves, so why not get a shared pancake for the table? Exactly! Mic drop, game changer, #TablePancakes, you're welcome.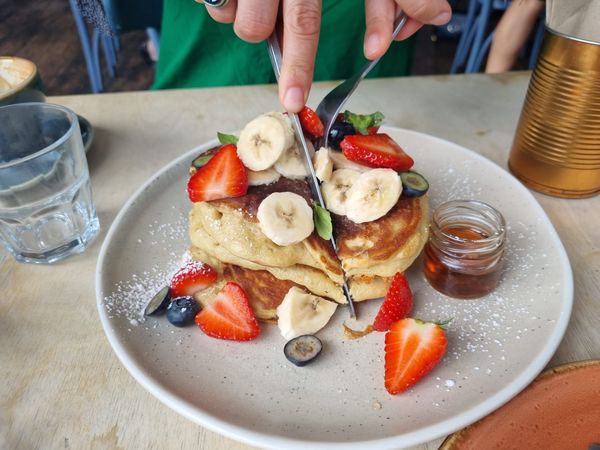 And what are my feelings about the pancakes at this Queens Park cafe? *chefs kiss!* A light and fluffy, generous stack of golden brown American goodness, topped with fresh berries, banana, and sprigs of mint. Served with a pot of maple syrup heaven. Drizzle away my dear they are everything you want and more.
#BrunchLikeABoss
This is how brunch is done in Brighton. From start to finish it was a delight, and I honestly wouldn't change anything. Fun friendly servers, easy relaxed atmosphere, gorgeous food, quick service, and plenty of space to enjoy a beautiful brunch on a stunning summery day.
Starfish & Coffee, go ahead and take a bow.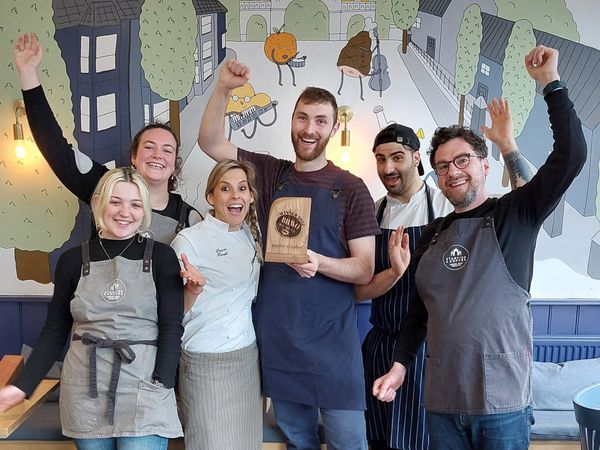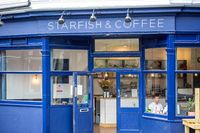 Want to know more about Starfish and Coffee Brighton?
Find Out More