Sunday Dining At The Seven Dials
It's the middle of August and it looks like summer is coming to an end.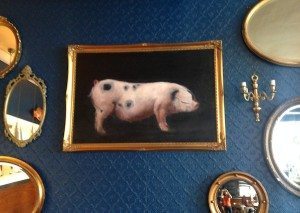 The sun is struggling to peek through the clouds and the chill in the air makes you want to put a cardi on for the first time in months.
Though you know it's coming every year, you can't help but still feel a bit cheated.
I wondered if my three course Sunday Lunch at the Chimney House, a gastro pub a short walk from Seven Dials would go some way in consoling me of this sad realisation.
Did it? It went further than that, I came out of there feeling full, happy and looking forward to autumn.
The waitress greeted my boyfriend and me with a big, relaxed smile and seated us with no fuss.
She brought us over a large carafe of water straight away without asking. It sounds minimal, but I liked that. I'm always thirsty and like to have water from the start to the end of my meal.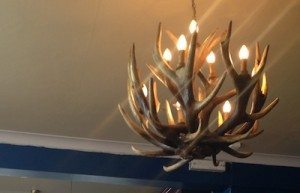 The tables were simplistically set, not distracting you from all the interesting artefacts in the room.
The first thing I noticed was the chandelier, made completely from Deer's antlers. It wasn't gruesome like you might think, but somewhat classy and respectful of the Deer's beauty.
There was a fireplace with molten candle wax covering the whole ledge. There were homemade jams and chutneys on the bar for sale. All these things were simple but unique.
The Chimney House is known for using locally sourced and wherever possible 'foraged' ingredients.
Another unique attribute to this place.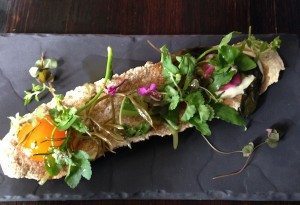 The Sunday menu had the date on it which tells us that they vary their ingredients and creations weekly.
There were seven interesting starters to choose from, three types of traditional roast meats, a veggie option and Harvey beer battered fish and chips with homemade curry sauce and a pickled egg!
By now, I could tell that Chimney House liked to do things a bit differently.
After choosing our courses, we went for an obligatory glass of wine each. I chose the Tabali Viogner from Chile.
This was just my cup of tea (or glass of wine should I say) – it was buttery with an all mouthfeel.
Tommy went for a glass of the False Bay Pinotage from South Africa. This was smooth, sweet and pleasantly bitter with tannins: well balanced in his words.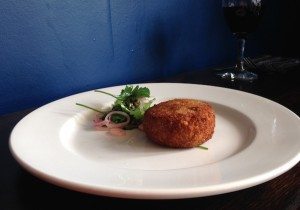 Our starters arrived within about ten minutes of ordering. Tommy's starter of spelt crisp bread with smoked egg yolk, sour cream and foraged leaves was a work of art.
Way too pretty to eat. Except of course it would have been rude not to. So we did. And it tasted as beautiful as it looked.
Delicate flavours from the foraged leaves contrasting with the boldness of the smoked egg yolk and the crunchy texture of the crisp bread.
I had the Crispy Pig Head Croquette with parsley, caper and shallot salad.
Oh my God. Tommy said it was the best starter he'd ever had.
I couldn't disagree with him. I'll try to go some way to describe it with mere words, but without tasting it I'm not sure it'll be enough.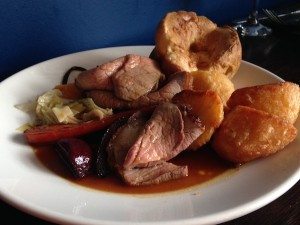 The croquette was made from slow cooked pork cheeks which were cooked in just their juices and a little bit of mustard.
The melting texture of the pork along with the outer 'double' deep fried bread crumbed coating was a combination to die for.
It wasn't overly greasy but perfectly cooked. The shallots, capers and parsley complimented the rich flavour perfectly. My mouth is literally watering with the memory as a write.
Ridiculously satisfied, we ordered another glass of wine to go with our roasts.
I chose a nice big red this time, the Cabernet Franc from California. It had an oaky, smokiness to it which made you want to breathe in each time you took a sip. Tommy went with the waitresses' suggestion of the Conviviale Pinotage from Italy. His face told me that it was a good recommendation.
Then came our mains.
Two beautifully presented roasts with six different seasonal vegetables, all the colours of autumn.
Charles the Chef obviously had the same philosophy as my Mum as the whole plate was carefully colour coordinated. There were carrots, beetroot, swede, emerald green cabbage, purple cabbage and broccoli.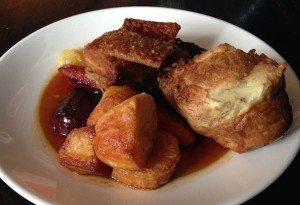 The pork belly on Tommy's plate had a generous piece of crispy crackling on top which when you bit into it, it almost shocked you how light and crispy it was. Most crackling I've ever had has the potential to break a tooth. I thought this was normal! The pork was soft, juicy and tender. Tommy's verdict?
The best roast he had ever had anywhere. This is a controversial statement in my view. How can any roast be as good if not better than your Mum's?
However, the Chimney House comes pretty close. When the waitress came to collect our plates, I told her what Tommy had said. She smiled, and just said, 'Yes, Charles certainly puts a lot of time and love in to his food.'
It felt hard to imagine how we could fit in a pudding, but again it felt rude not to… So, we chose the Chocolate Pot with Hazelnut Biscuits and the Plum Frangipane with Poached Damson ripple ice cream.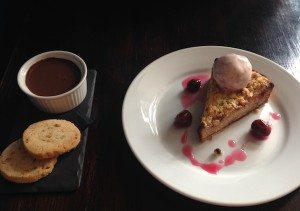 Both desserts were immaculately presented and tasted glorious.
The Plum Frangipane was my favourite. A traditional style dessert with a local twist. It was served with homemade local Damson Sussex ice-cream and dressed with a few perfectly poached Damsons.
As we finished our meal and it was time to leave, we both talked about how much we'd enjoyed it and that we are definitely coming back.
The menu is creative and unique but not so much so that traditional dishes don't play a part.
The food is beautifully created and put together using locally sourced and even foraged ingredients.
The atmosphere is relaxed. The décor is interesting but homely.  The staff are warm and informative without being crowding.
So, though I started my Sunday feeling mournful for the end of a beautiful summer, I ended it leaving the Chimney House feeling satiated, enriched and hopeful about what autumn will bring.
Reviewer: Jodie Wallis, August 2014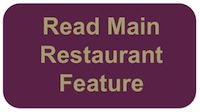 Make a Booking on 01273 556708