White Cloud Coffee, Brighton Cafe
Located in Market Square which is part of Brighton's newly built Circus Street development, White Cloud Coffee is a must-visit cafe for anyone in need of a caffeine boost and delicious food. Situated next to the University of Brighton campus, a short walk from the North Laine area and Brighton seafront, this stylish cafe offers freshly made toasties, homemade cakes, pastries and a daily salad, along with fresh smoothies and speciality coffee.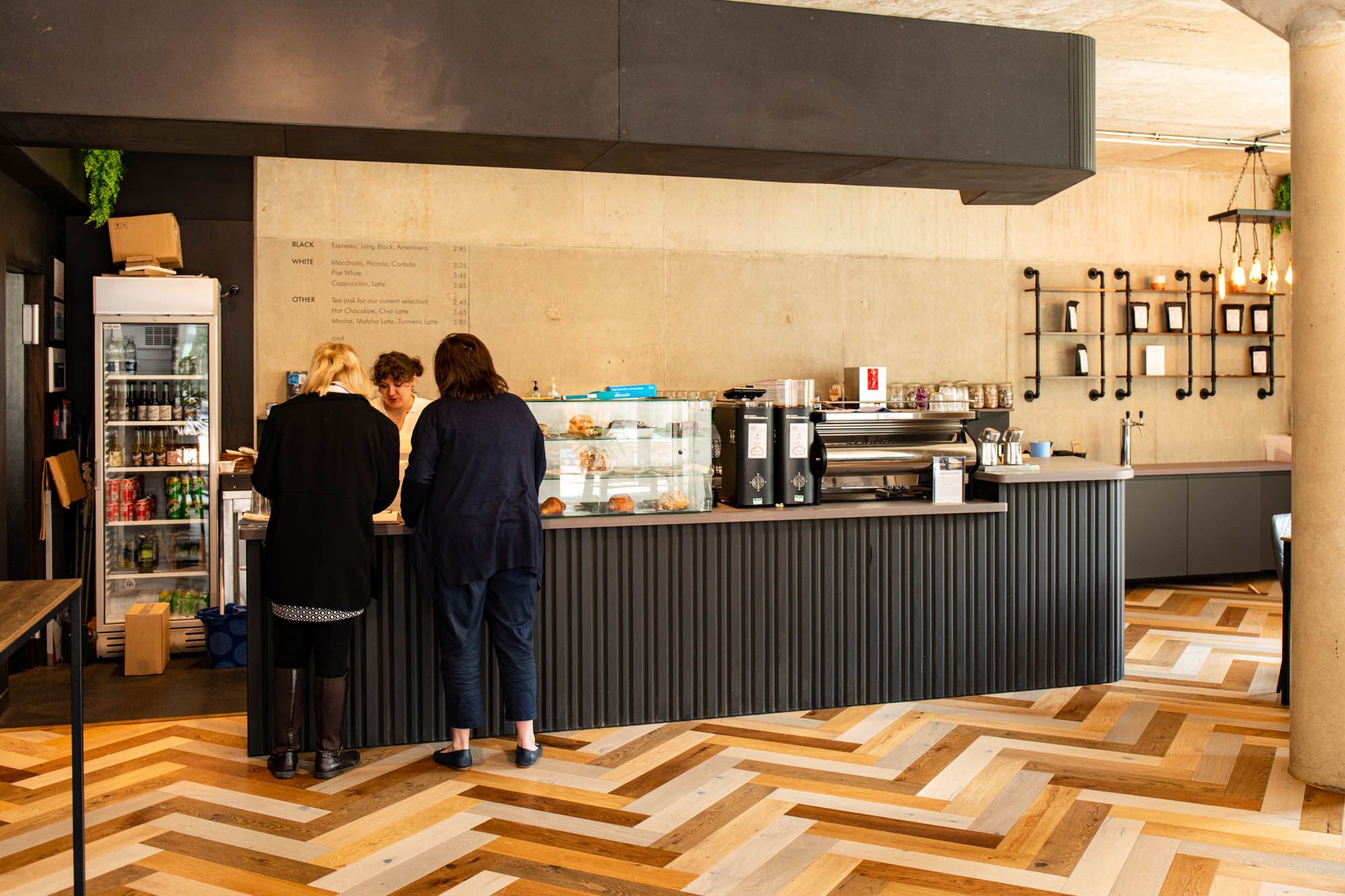 Whether you work locally and in need of a midday pick-me-up or are a weekend warrior looking for a leisurely spot to enjoy a cup of coffee and sweet treat, White Cloud Coffee is the perfect destination.
The Food and Drink
At White Cloud Coffee, you'll find an impressive array of delicious offerings – brought to you by the brilliantly talented chef, Sean Brailsford, previously the head chef (2018-2021) at Hove's popular seafood gastropub The Urchin. There are tasty toasties, sausage rolls (both vegan and meat options available), a salad of the day, and delicious sweet treats from the counter – the carrot and pecan cake is as scrumptious as it looks!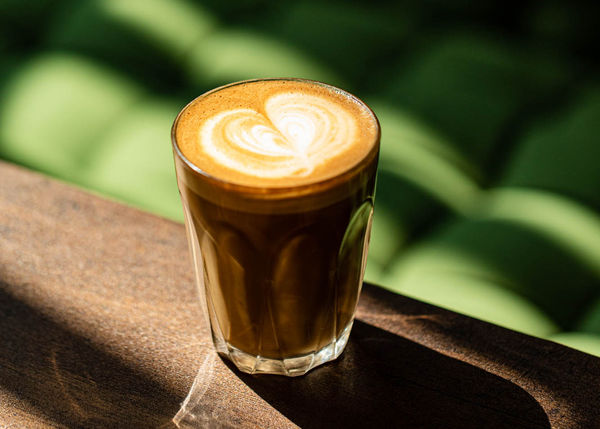 In addition to their food offerings, high-end speciality coffee from White Cloud Coffee is served, always ensuring you'll receive the freshest and most flavourful brew possible. Or if it's a smoothie, tea or chai latte you're in the mood for – they've got you covered. 
About The Coffee
White Cloud Coffee is renowned for exceptional coffee which is carefully selected and locally roasted to perfection. As experts in the coffee industry, they supply their delicious beans to offices, sell them wholesale, and sell a variety of coffee machines and equipment online.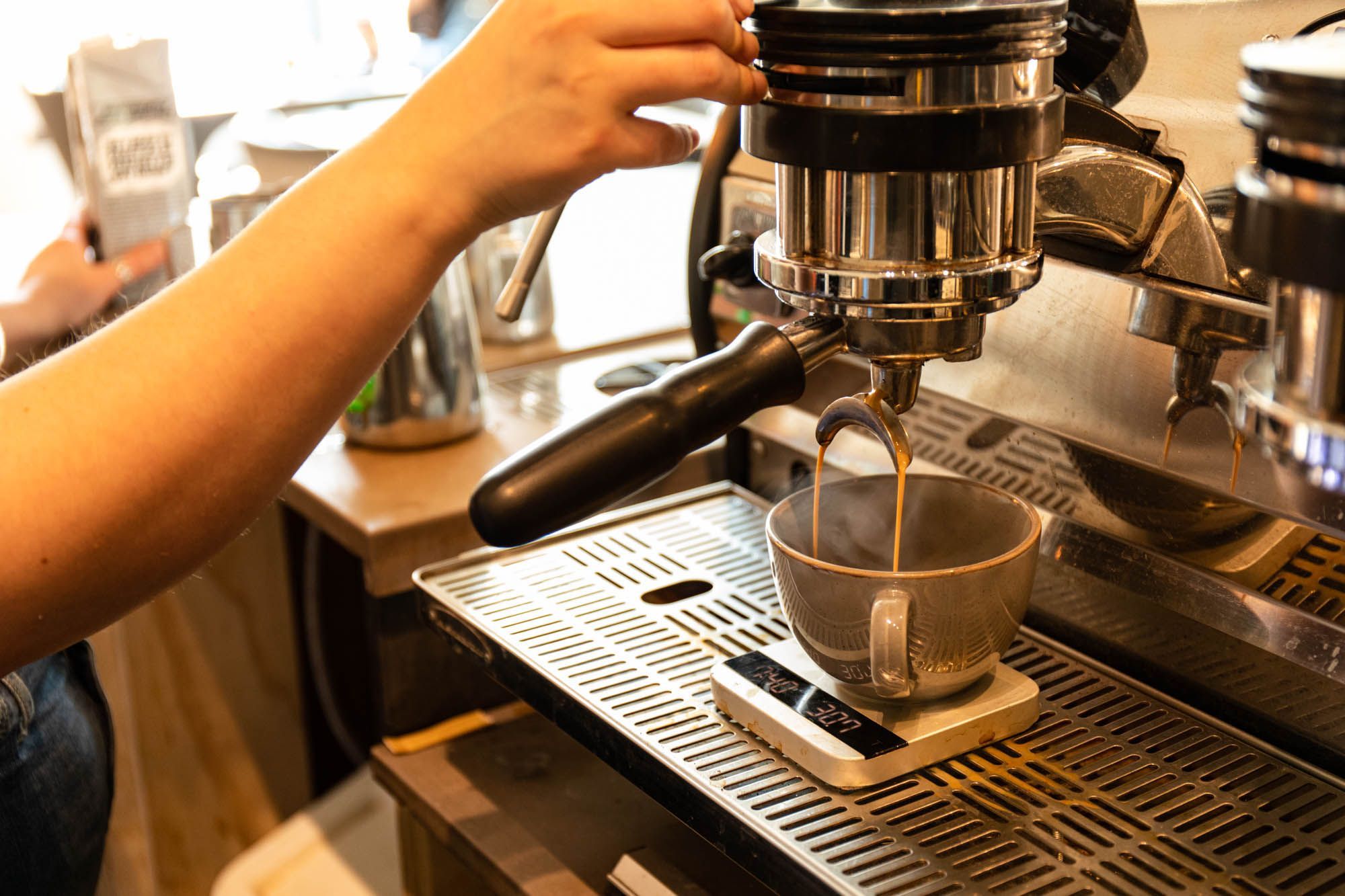 One of the reasons that White Cloud Coffee stands out is their partnership with farmers in Rwanda, Colombia, Brazil, and Peru. By working closely with these producers, they are able to select the finest beans and ensure that every batch is roasted to the highest quality. This attention to detail is evident in the aroma and flavour of their coffee, which is rich, complex, and deeply satisfying.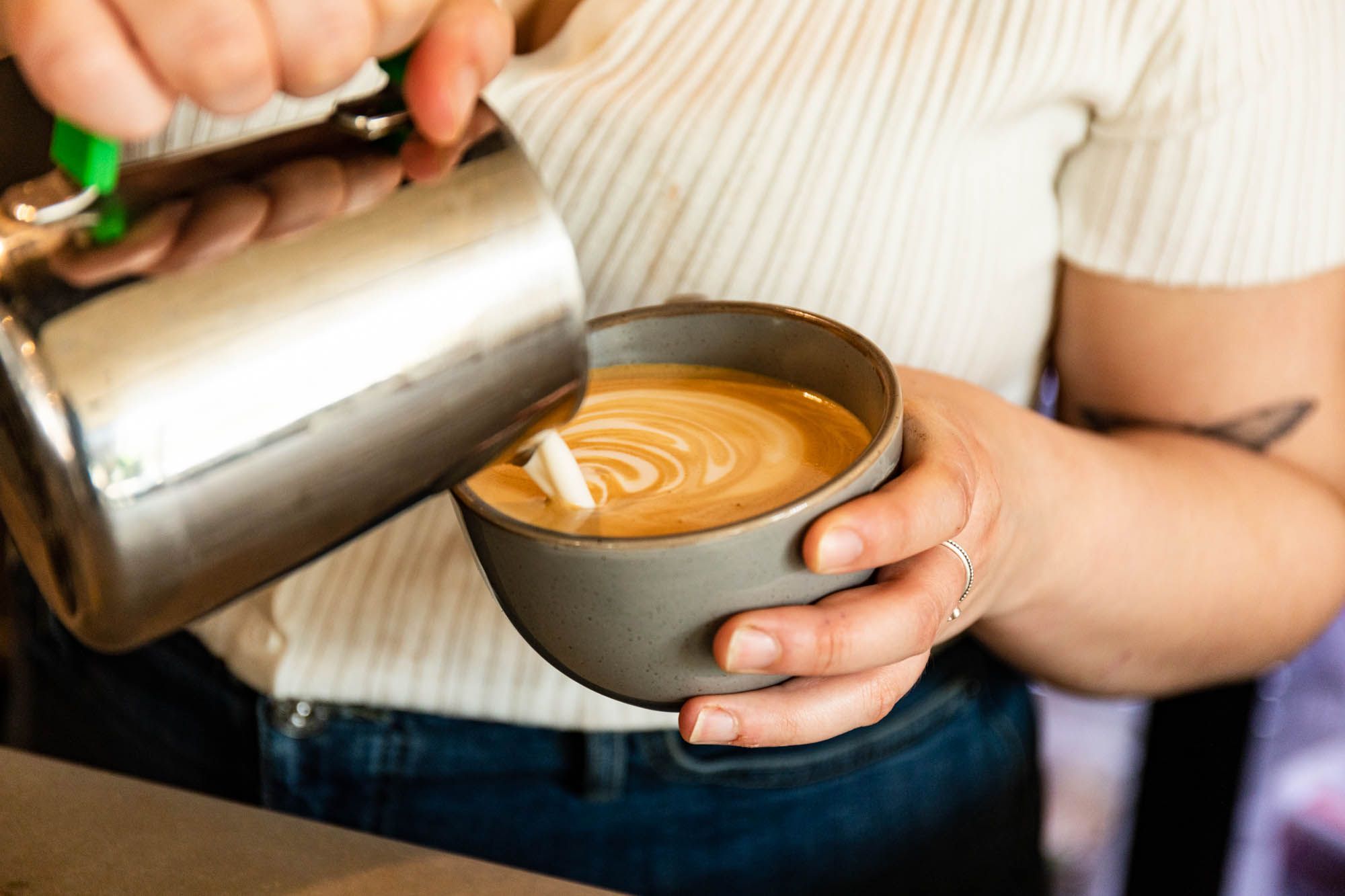 Customers can purchase White Cloud Coffee's beans in the cafe, making it a great gift for friends and family who are passionate about coffee. Whether you're looking for a quick pick-me-up or a leisurely cup of coffee, White Cloud Coffee has something to satisfy every coffee lover's palate.
The Ethos
White Cloud Coffee is a vibrant and welcoming cafe that is dedicated to creating freshly made food and drinks which you can enjoy in or takeaway. While most of the food is made in-house, White Cloud Coffee also offers pastries from the Brighton-based Flour Pot Bakery, which is known for delicious baked goods. Everything else is homemade, including toasties, cakes and sausage rolls, always ensuring the best quality and most delicious results.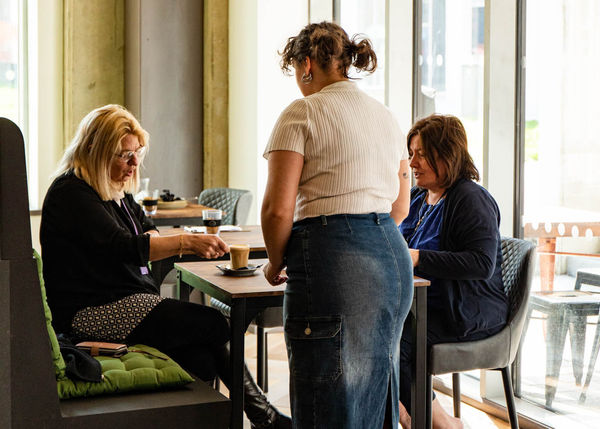 White Cloud Coffee is more than just a cafe. It's a gathering place where people can come together and enjoy each other's company. The atmosphere is warm and welcoming, making it the perfect spot to catch up with friends or get some work done over a cup of coffee. Whether you're stopping in for a quick bite for lunch or settling in for a few hours, this is a place where you can feel at home.
Inside White Cloud Coffee
Step inside this Brighton Coffee Shop and be transported to a stylish and trendy world of industrial chic. The cafe's interior boasts plenty of natural light, thanks to the floor-to-ceiling windows that surround the venue. The timeless parquet wood flooring adds colour and texture against the black matte paintwork and rustic bare walls, creating a warm and inviting atmosphere.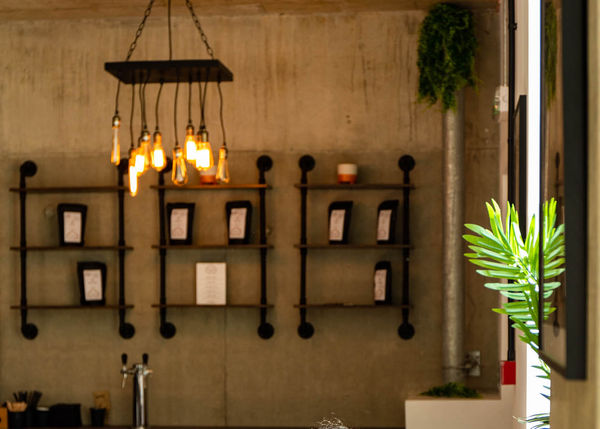 The ambient pendant bulb lighting pieces, including an 'octopus', provide a unique touch to the decor. Lush plants and forest green textiles add a touch of greenery and natural elements, creating a cosy and comfortable environment to relax in. Take a seat at one of the tables, along the cushioned pew with a window view or outside on the terrace – it's the perfect spot to soak up the sun and people-watch
Watch This Space
White Cloud Coffee is part of a new and exciting part of town that boasts a vibrant plaza-style open space that is prime for hosting events of all kinds. Along with the cafe, there's a bustling dance studio and a new restaurant coming soon.