Brighton attracts the alternative
Guest feature by Lyndsey Stoner, Muma on the Edge.
Brighton definitely takes centre stage when it comes to all things cool. 'Anything goes' sums up the eccentricity of this seaside hub, oozing with life.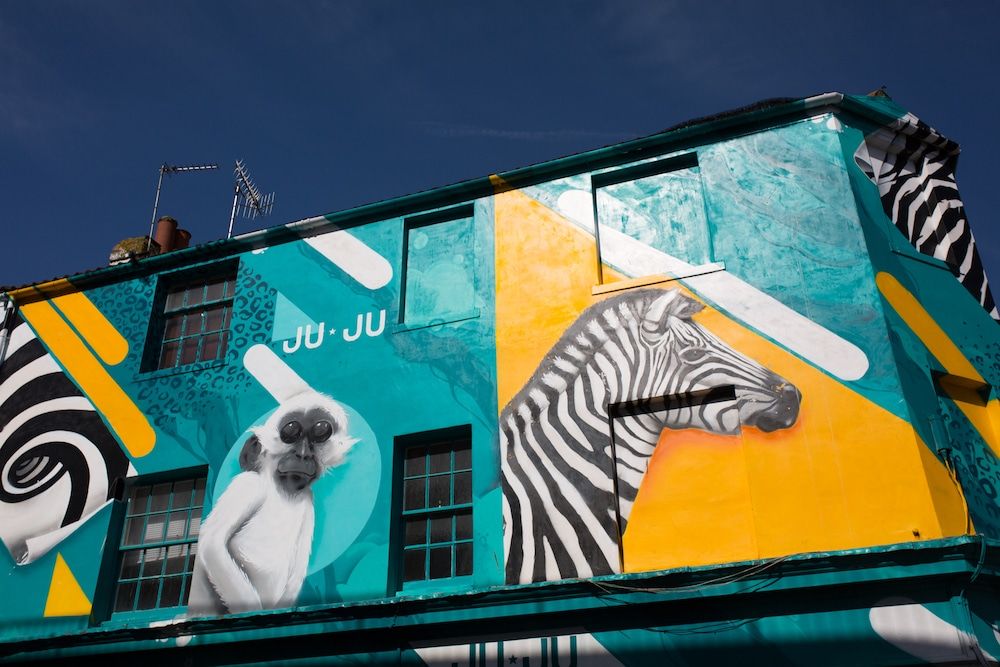 Once upon a time, the stag do set were the Saturday night staple here, meal deals and cheap mixers kept droves of last-chance-saloon-seekers satisfied. But that was so 2012…
Over the last few years Brighton has nurtured some of the most innovative independent restaurants and bars in the UK. Diners have embraced the city's rapidly developing food and drink scene, drawing tourists and locals out to see and be seen.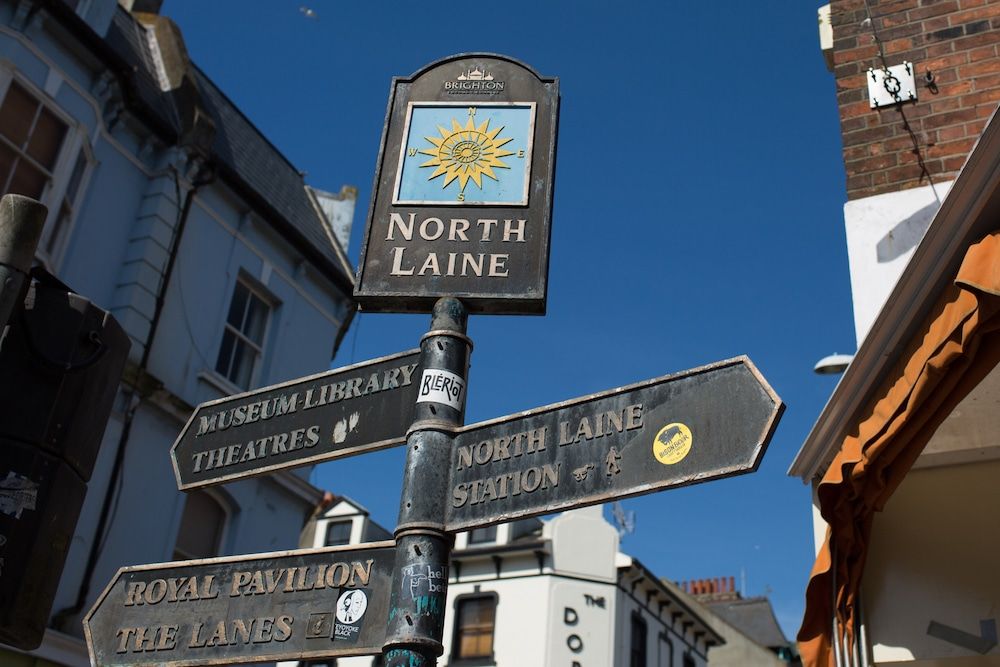 Ian Swainson's Amarillo became the permanent kitchen at Drakes Hotel in 2020. As far as wow factor goes, Amarillo has it and is definitely one of the most exciting culinary experiences to join the Brighton food scene. Ian's CV is well seasoned with accolades, including Michelin stars and AA Rosettes while Drakes is recognised as one of the finest boutique hotels in Brighton. Amarillo is Spanish inspired small, sharing plates delivered to fine dining standard but at a more affordable price-point and a more relaxed atmosphere.
The cool:
the 'we did it before it was all the rage' factor.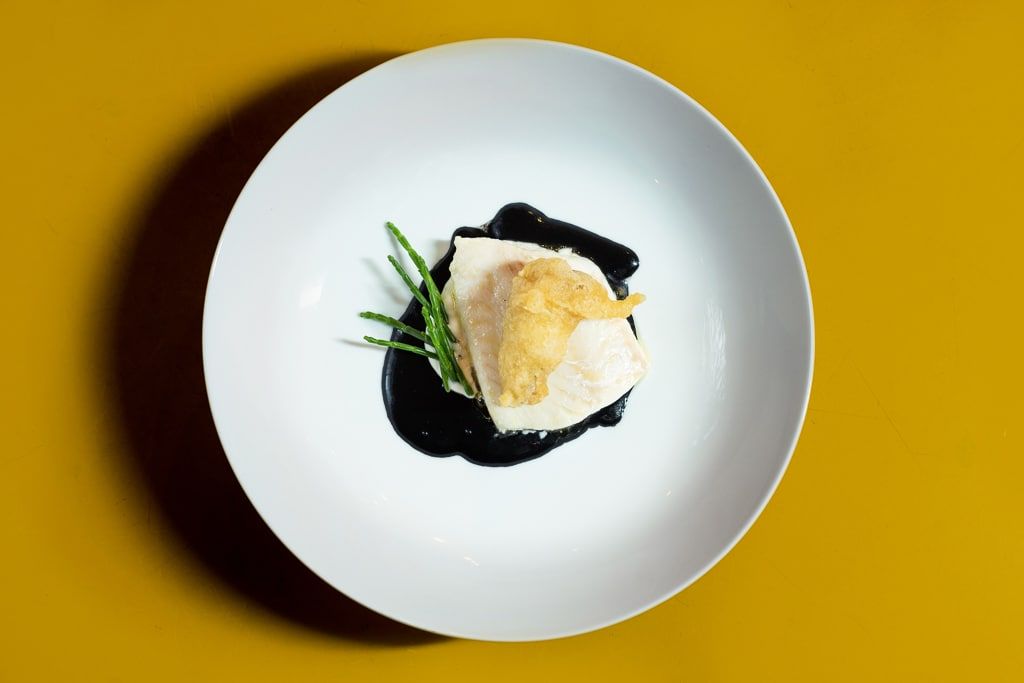 Gungho Bar
is decked out in exposed brick with a reclaimed wood bar and neon signs; they bring seasonality and sustainability to the cocktail scene. Foraging and harvesting many of the ingredients and brewing their own botanicals each cocktail from the seasonal board is only around for as long as the harvest lasts, so you might miss out on the cocktail of a lifetime if your finger isn't on the pulse.
The cool:
the 'you had to be there' factor.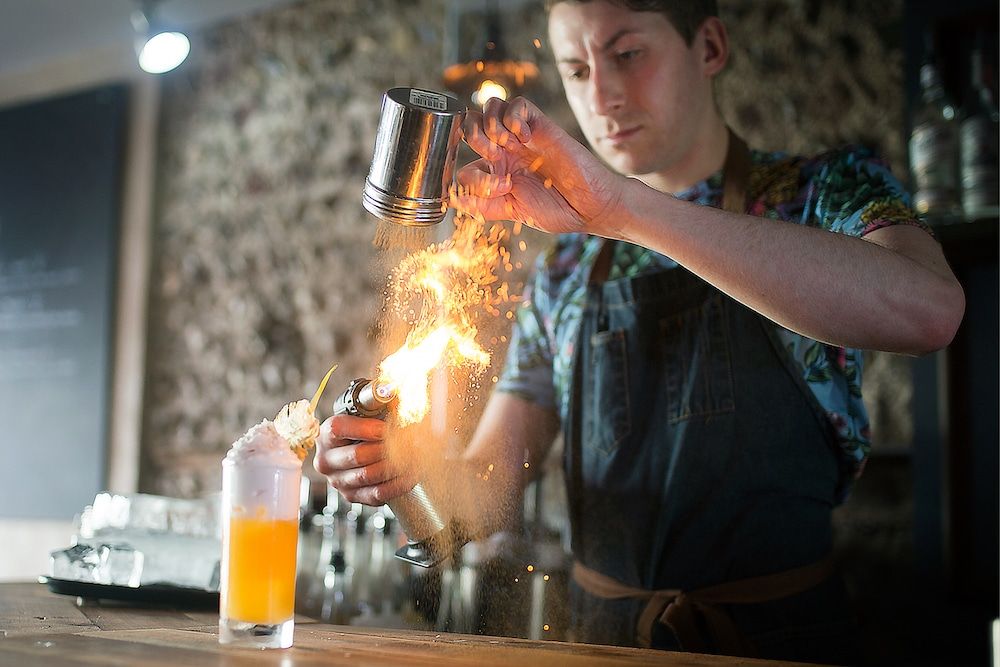 Another of the new kids in up and coming
Preston Street
is
Kujira
. Sharp looks and excellent taste mix in this Japanese robatayaki grill and izakaya bar, serving up marinaded meats and exclusive cocktails. Downstairs there's an additional bar and karaoke come games room.
The cool:
check out the loos, seriously.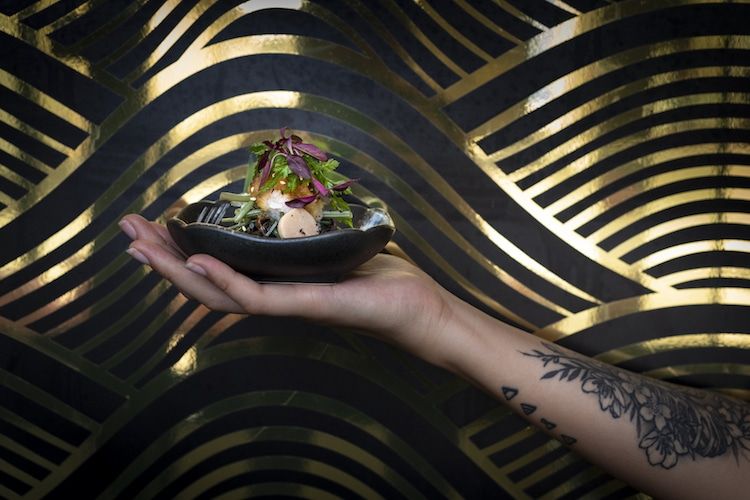 Nothing is cooler than knowing the secret little gems in a city, tucked away on St George's Place is a totally missable sign for a confectioner called A. Billett & Co but once inside you'll find yourself immersed in the speakeasy style bar
L'Atelier du Vin
. Here you'll find an eclectic lounge of mismatched furniture, knowledgeable friendly staff and easily the most extensive wine list in Brighton, if you're worried about losing credibility for not knowing your wines don't worry, there's always a sommelier on hand.
The cool:
'Oh, I know this great little place'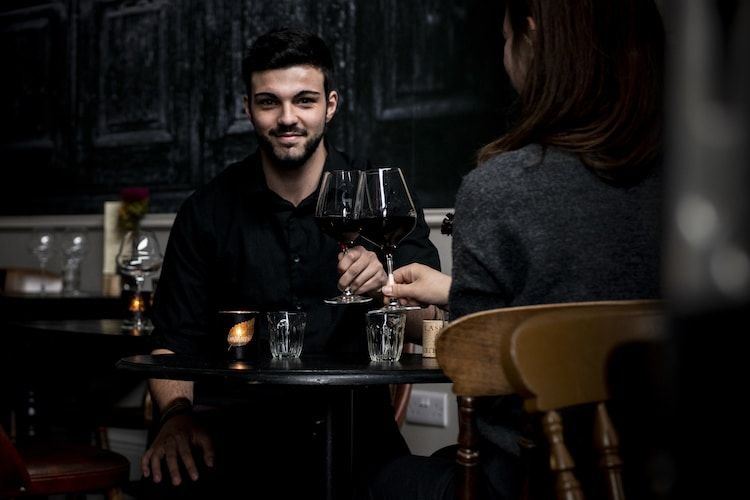 Good wine isn't snobby and inaccessible it's fun and social; that's the philosophy of
Amathus Drinks
who seek out wine from small producers to offer a drop of something that you won't find in the supermarkets. The experts here can match you with wine that is perfect for your pallet, and as an off-license you can walk away with an affordable bottle too.
The cool:
private wine tasting.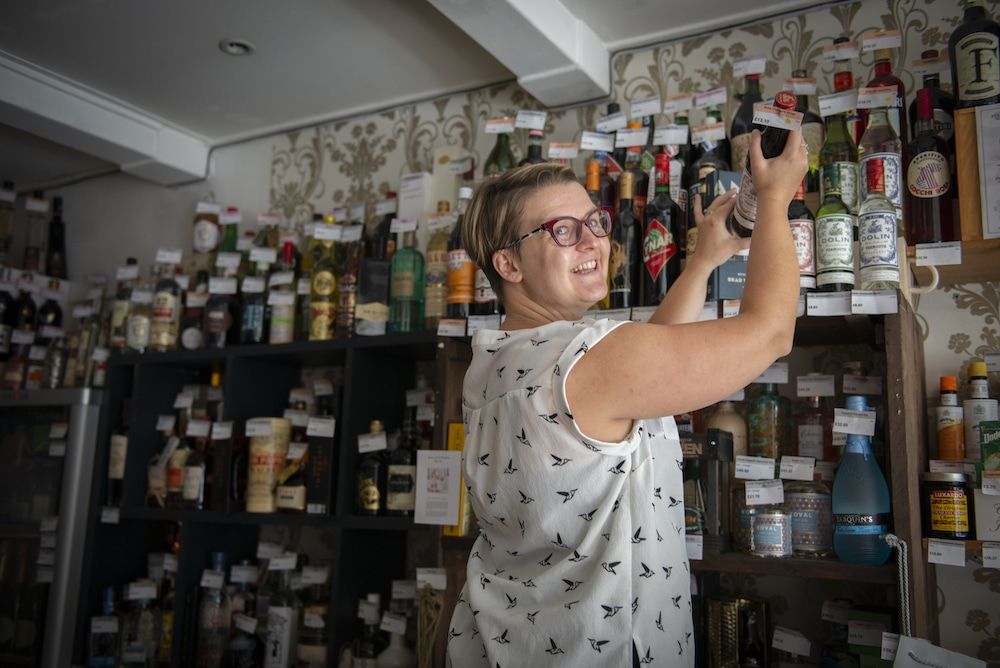 Small Batch is nearly as iconic as the Royal Pavillion from which they have fashioned their brand. Dotted about Brighton, Hove and now Worthing
Small Batch Coffee
gets it right by being that balance of serious about coffee and relaxed about almost everything else. With success comes responsibility so from forming relationships with growers to what they do with used coffee grounds and recycling paper cups Small Batch make being kind cool. Pictured – Small Batch Coffee in Portslade-by-sea.
The cool: 
hipster fuel.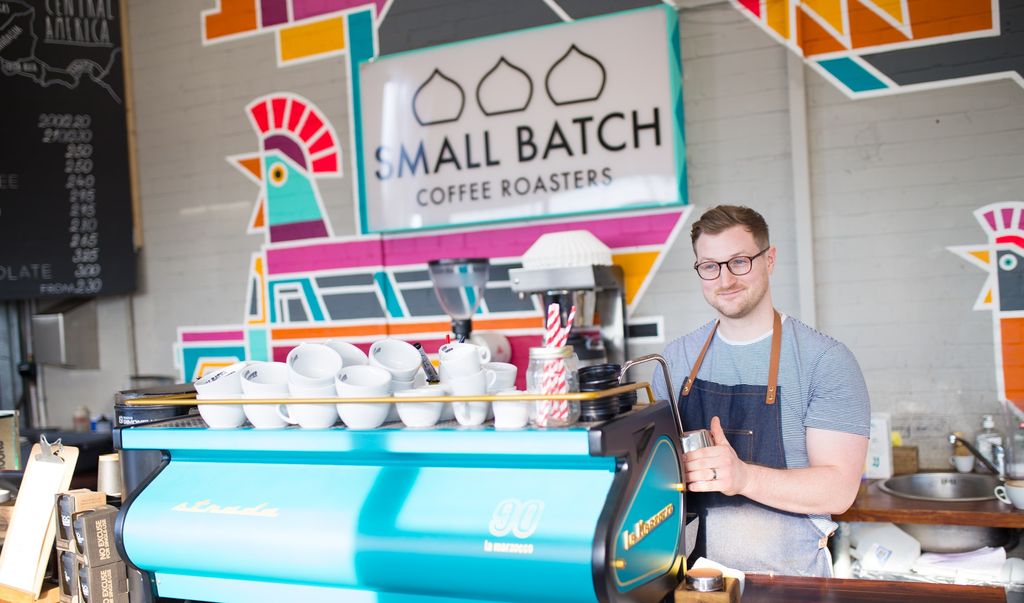 Serving a simple French bistro-inspired menu with seasonal and local produce matched with organic, low intervention wines and a playlist that keeps the atmosphere light and tow tapping. Plateau is the destination for anyone who likes their evenings laid back but quality.
The cool:
laissez fair everything.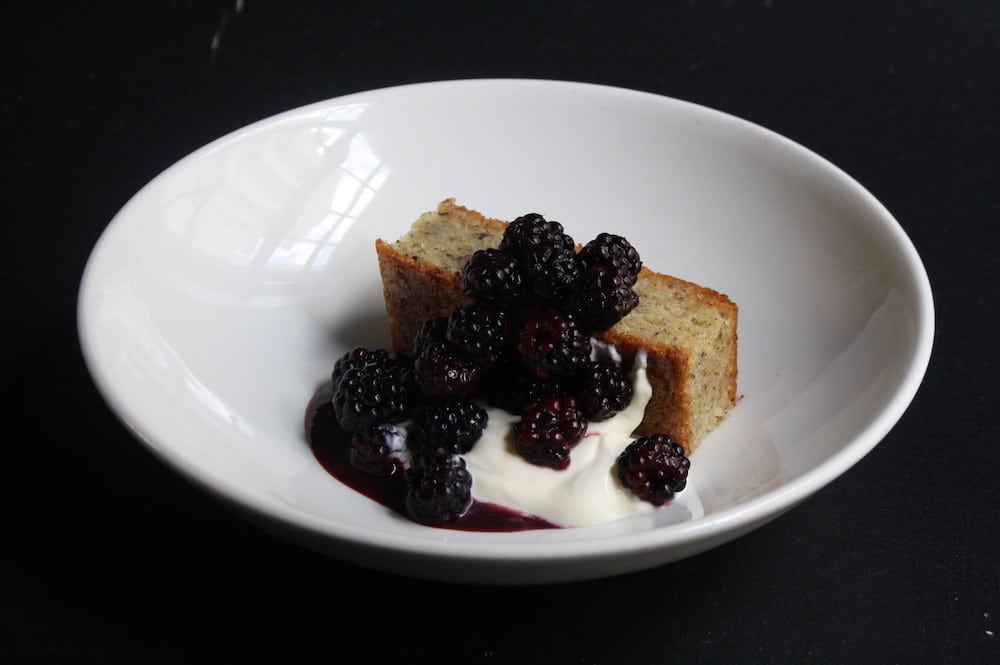 The mighty Salt Room has etched quite the reputation since opening it's doors. Producing plates of food that excite even the most jaded diner. To top that, things just got a whole lot more interesting over at this seaside haunt with the introduction of their seafood Afternoon Tea 'The Taste of the Pier.' Executed with the attention to detail and flare that The Salt Room has become famous for, this is not to be missed.
The cool:
 Kitsch-cool with candy floss making an appearance on the afternoon tea menu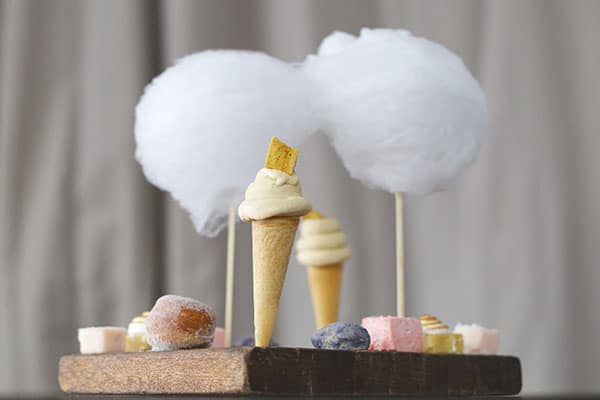 Planet India, Hove (*Permanently closed*)
Planet India's second venue in Hove offers a much larger space and fun atmosphere for lovers of authentic Gujarati cuisine and those frustrated at never being able to get a table at the Brighton restaurant. Owner Nilesh can often be found wandering around barefoot in the restaurant greeting diners like old friends (if you're not one yet, you will be), telling stories and cracking jokes.
The cool: 
irreverent and self-mocking, the menu is a hoot!
Update:
Planet India Hove closed in July 2020 but you can still enjoy Planet India food from their original
Brighton restaurant
and as a takeaway.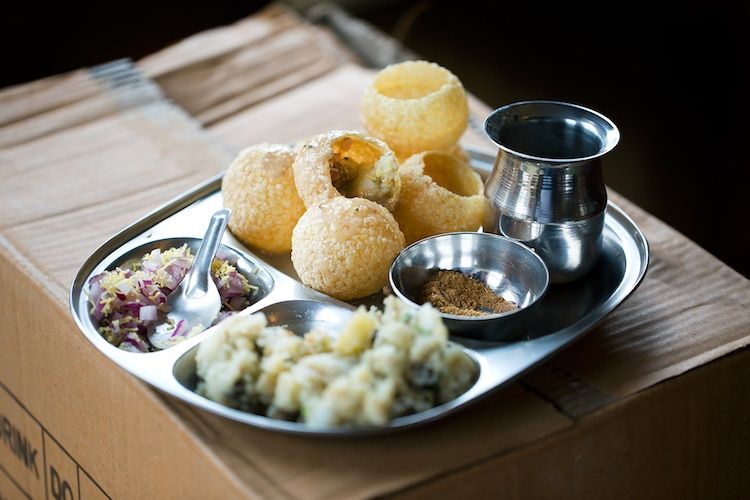 Remaining an independent restaurants after over 30 years of trading is pretty cool in our opinion. Donatello is a family run, authentic Italian restaurant serving quality, fresh dishes to diners on a daily basis. Standing proud in the heart of Brighton's iconic lanes also makes this a stand out venue to visit. Spend the morning pursuing the shops, heading to Donatello for some proper Italian grub before a trip to the pier in the afternoon. That is our idea of a perfect day out in our vibrant city.
The cool:  
Long standing authentic Italian restaurant in the heart of the Lanes.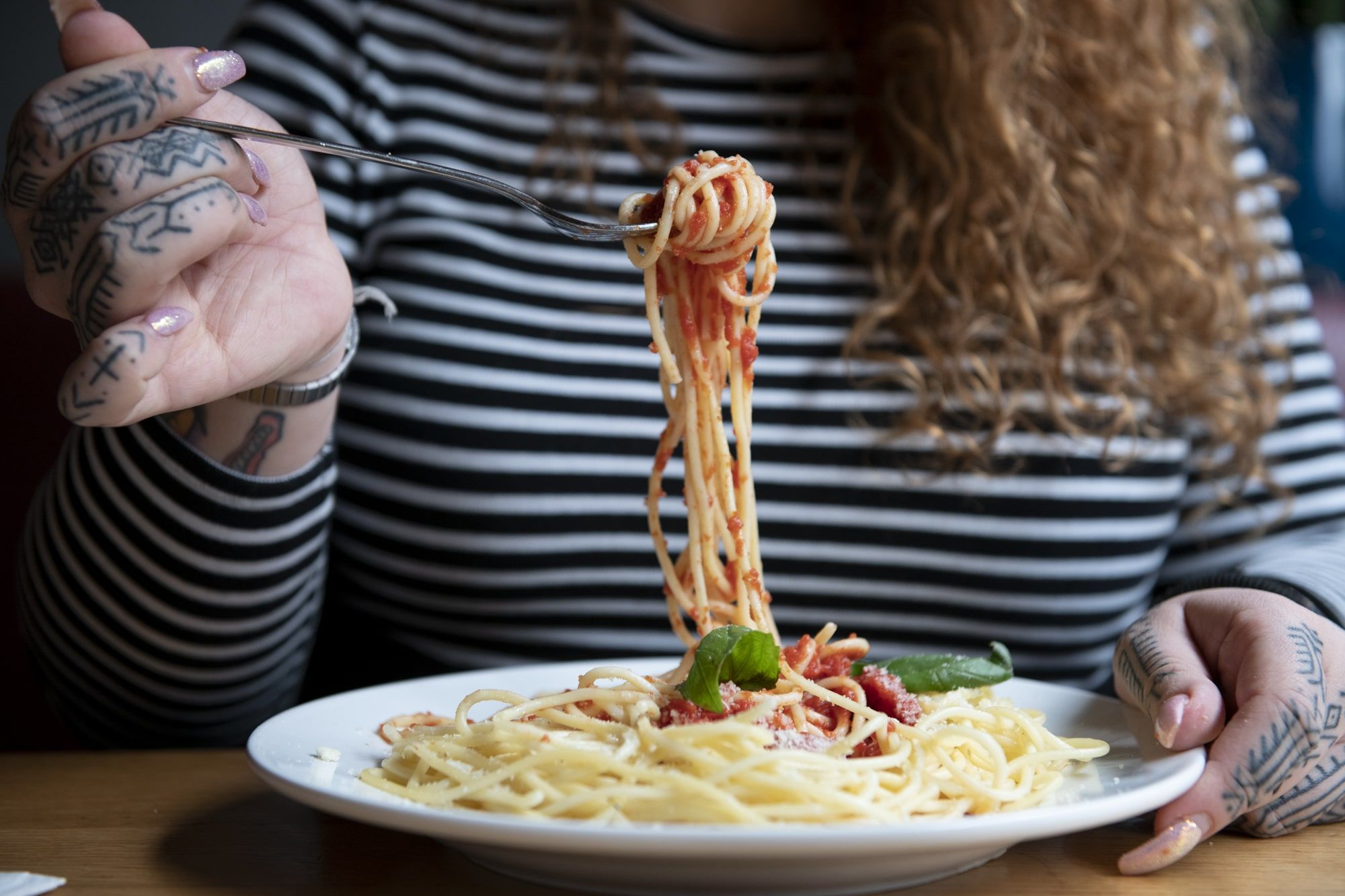 Brighton Cookery School is an innovative and creative cookery school located in the very heart of Brighton. Their philosophy is for you to Learn.Cook.Eat in a professional and relaxed environment, whilst you have fun with friends, loved ones or colleagues. Brighton Cookery School offers open cookery classes offering guests a chance to learn the fundamental skills when it comes to cooking your favourite cuisines, as well as fun and interactive options for hen parties, birthdays or team building activities.
Find out more here.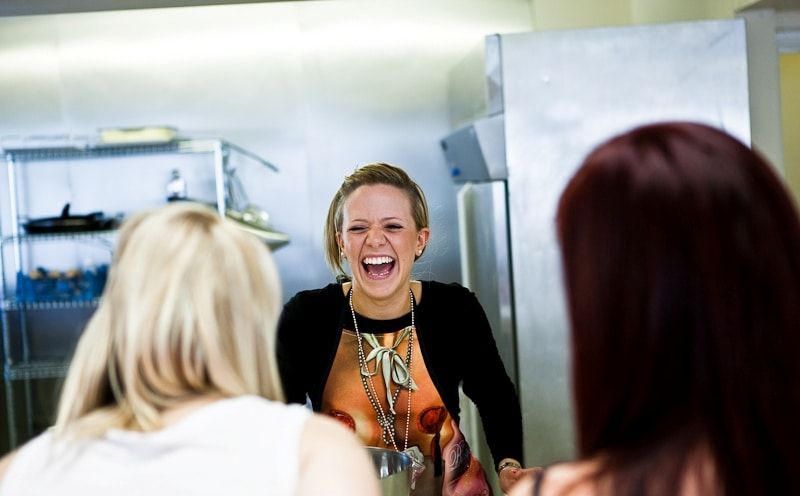 If shellfish and craft beers float your boat, then this should be your favourite hang out.
The Urchin
offers over a staggering 100 craft beers, many of which are from the local area as well as their own microbrewery located in the pub basement. Feast on lobster, prawns and crab in the cosy steely grey interior and ponder over which pint to wash it all down with. Brave it may be to focus a venue so specifically, but we all love a rebel, so much so The Urchin won BRAVO 2018 '
Best pub grub'
award.
The cool:
 The niche factor.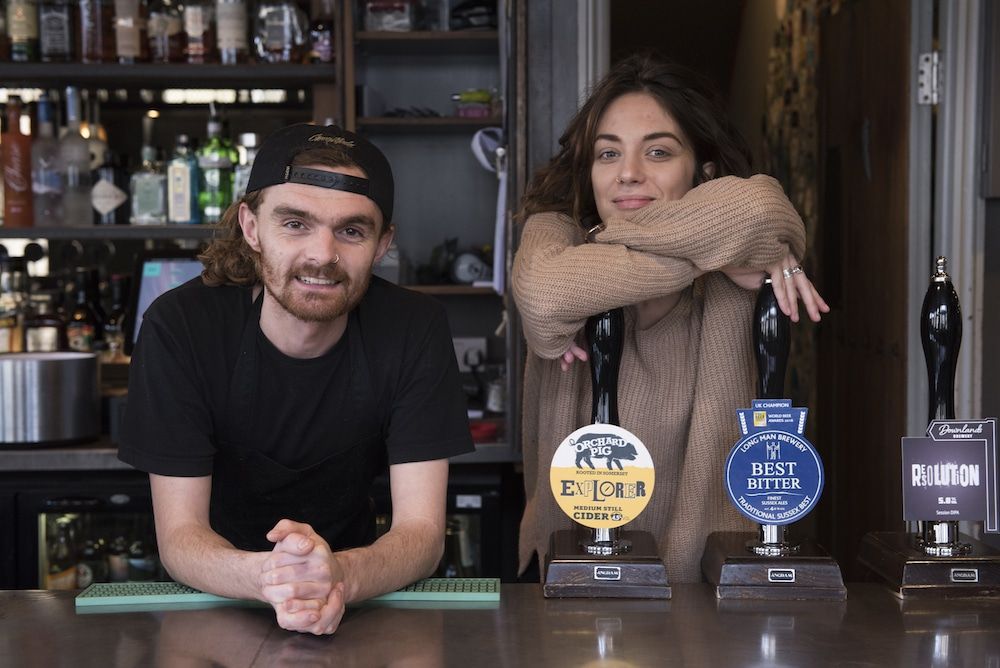 With an almost fanatical following,
MOSHIMO
is a Japanese restaurant seen by many in the city as a Brighton institution. It's the city's original conveyor-belt sushi bar serving handmade and sustainable sushi with a hot food menu that keeps its predominantly local clientele both regular and staunchly loyal.
The cool:
 In good weather make the most of their outside seating – it's the closest thing to Tokyo you'll get in Brighton!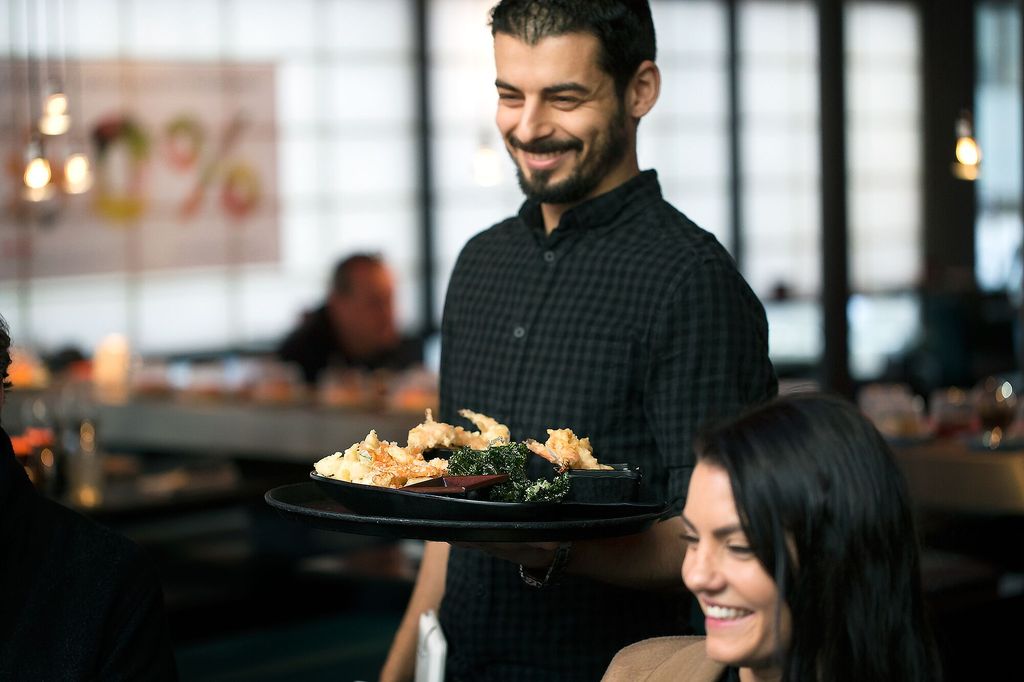 This NY cum LA style diner is acclaimed nationally as one of the coolest places to hang out. Wall to ceiling images of iconic NY fire escapes and graffitied streets works perfectly with the panoramic views over Brighton's decaying West Pier, giving a grungy indie feel. The food is again American diner themed but with serious good quality and locally sourced produce, craft ales and unique cocktails; this is a club you'll want to be in on.
The cool:
NY edge meets Brighton chill is a cocktail set to be a classic.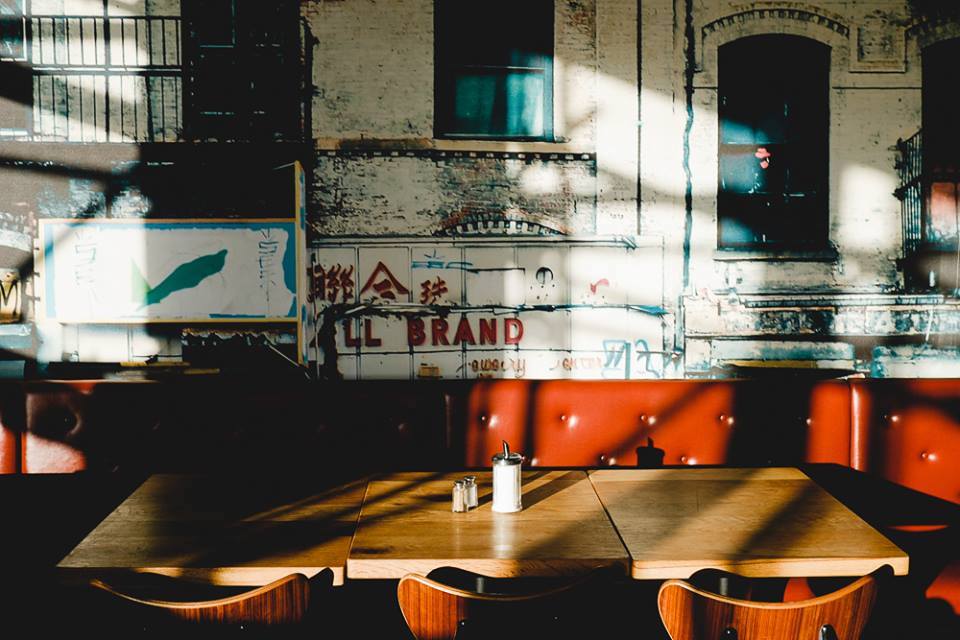 The Bronze
ticks many boxes for what is best in Brighton. Offering a fantastic array of IPAs, sessions, sours and stouts. The bar also boasts an enviable whiskey menu with lines you won't find anywhere else on the south coast as well as great cocktails and wines. Add to this food from Slow + Low Smokehouse, with a smokery in Hurstpierpoint and a policy of sustainable and locally sourced produce for game-changer food. Put it all together and you have the very best of quality but served in an environment where you can really kick back and enjoy yourself.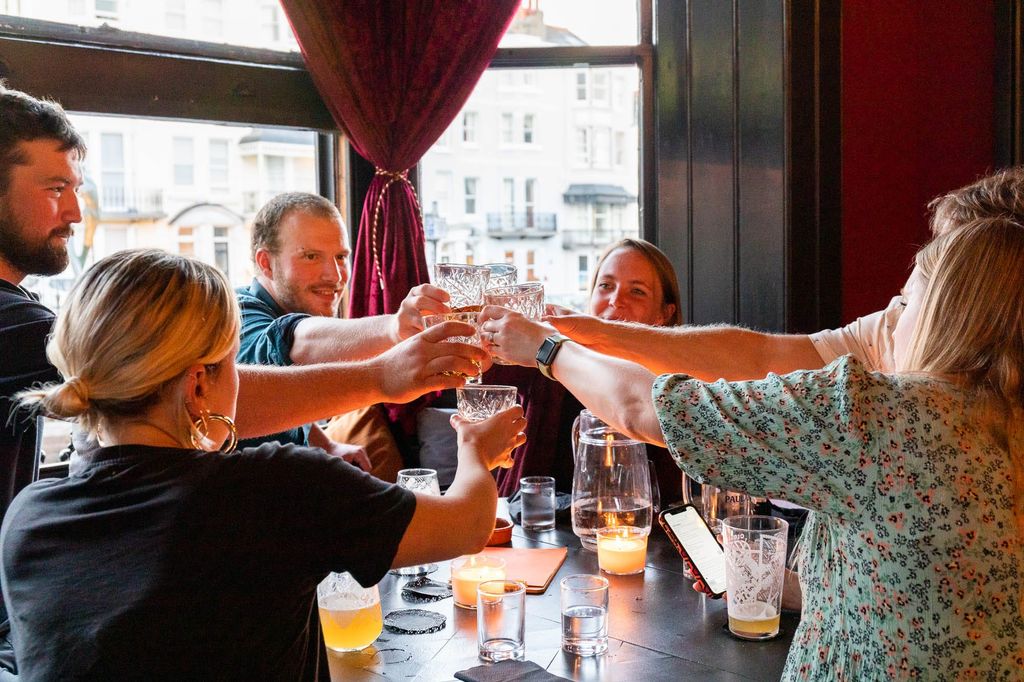 The cool:
All of the very best
,
with no 'shirt and shoes' dress code.