THE CONCEPT at Fumi Brighton
Occupying the lofty ground floor of a stylish block in Brighton's new cultural hotspot, The Circus Quarter, FUMI is the neighbourhood Brighton restaurant of the moment. Welcoming guests from morning till night, the restaurant aims to meet the needs of guests throughout the day; whether you're looking for a calm environment to work for the morning, a place to meet friends for lunch or somewhere special to celebrate.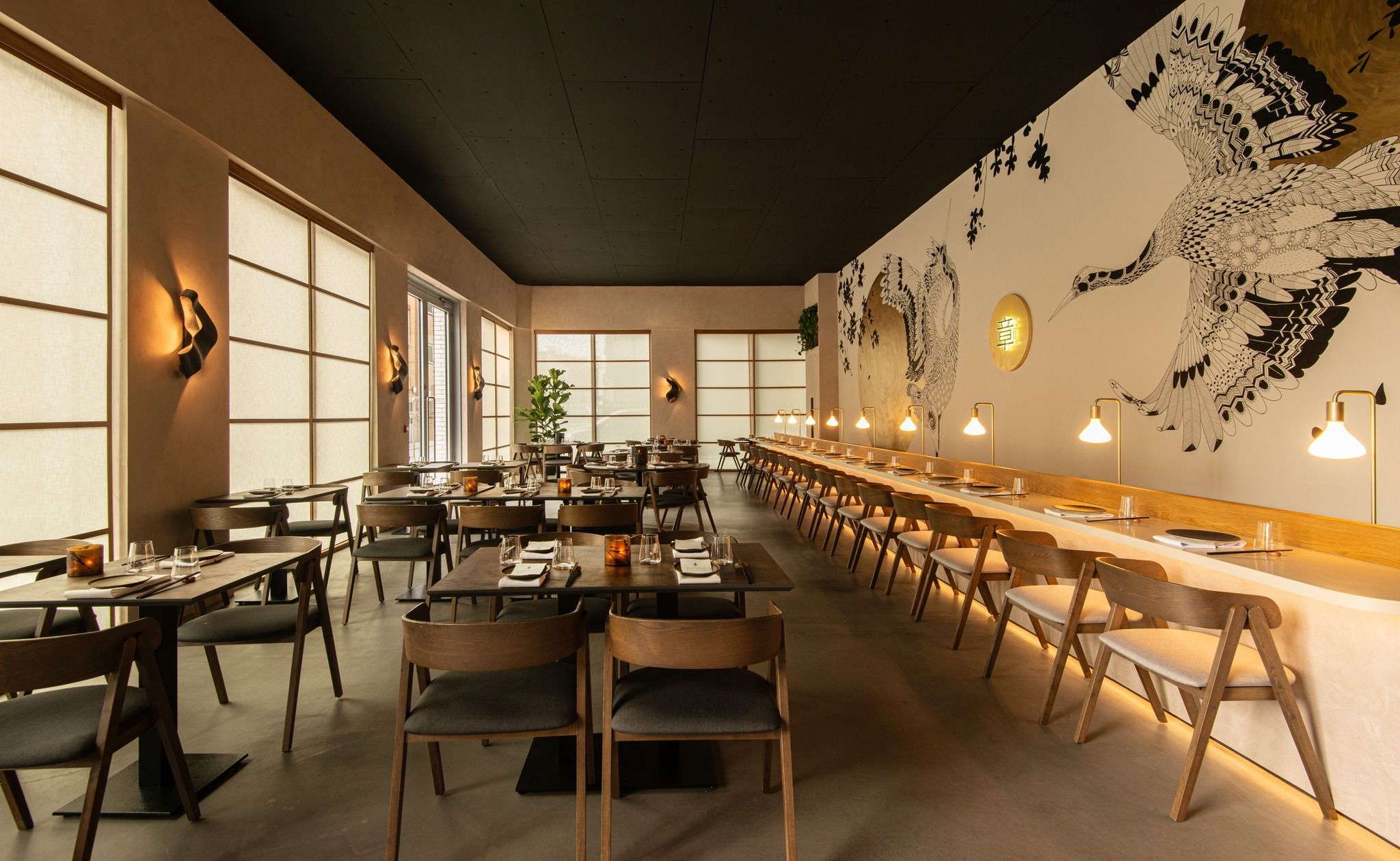 Just off the beaten track, though undeniably in the centre of the city, FUMI Brighton is 'a slow-moving restaurant in a fast-moving city'. Designed around the Japanese pearl of wisdom 'Ichi-go ichi-e,' which means, every moment is one-of-a-kind and to be treasured. The delicious Asian flavours, harmonious interiors, and graceful service intentionally encourage diners to be present.

THE MENU
The simple Japanese-inspired menu is led by the seasons and the best produce available at the time. Everything is sourced from small, independent local suppliers, minimising the distance and time from field to fork. This results in exceptionally fresh and innovative cuisine.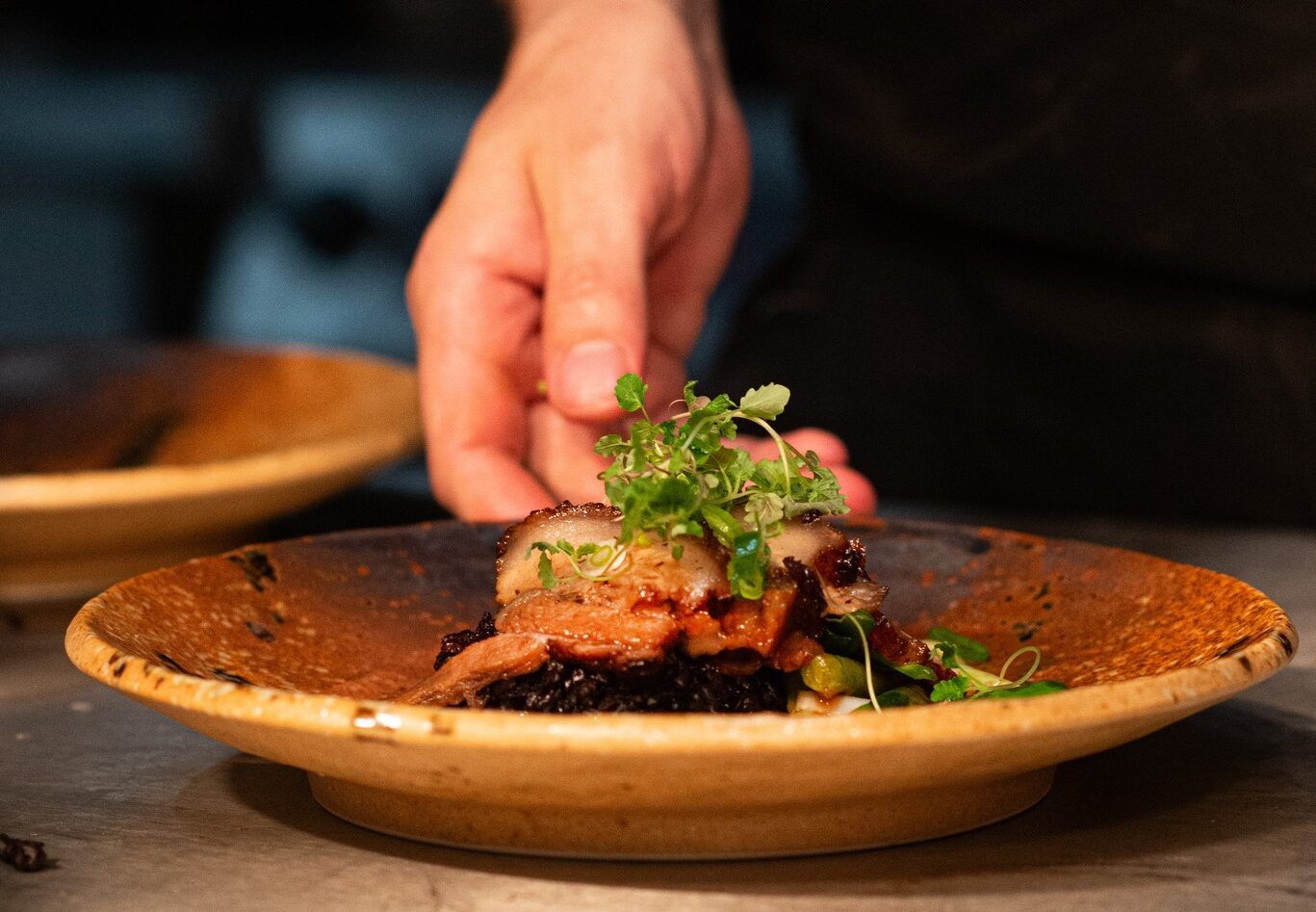 MORNING
Serving locally roasted coffee and a delicious selection of green teas, FUMI is not just a restaurant, but also a welcoming coffee house to be enjoyed by everyone. There is a long bar, perfect for setting up to work remotely in great style and comfort.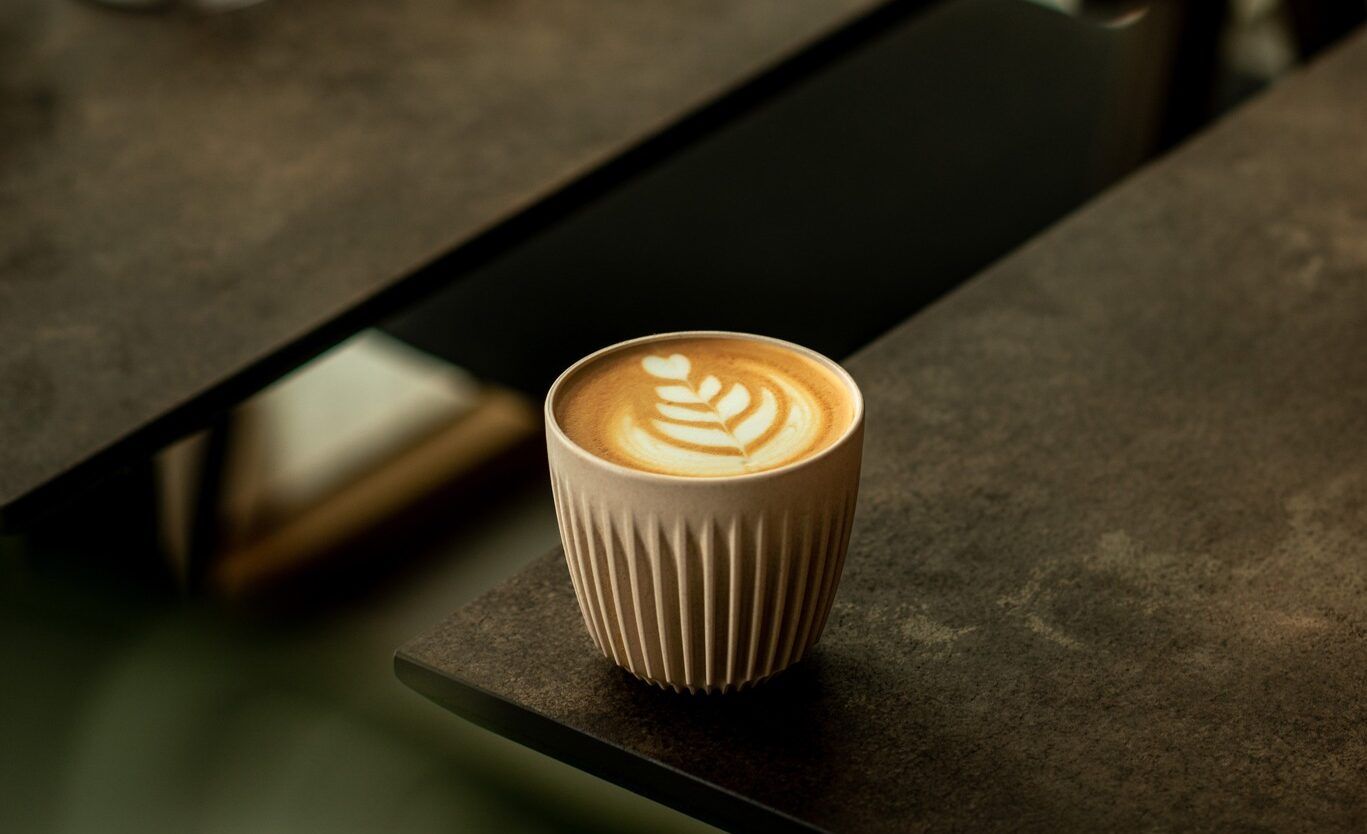 During the morning, FUMI serves healthy, vibrant bowls and smoothies made with fresh organic fruit and whole foods. Delicious, exotic ingredients add to the nutritional and flavour profiles of these breakfast dishes. There is also a selection of delicious cakes and pastries if the mood takes you.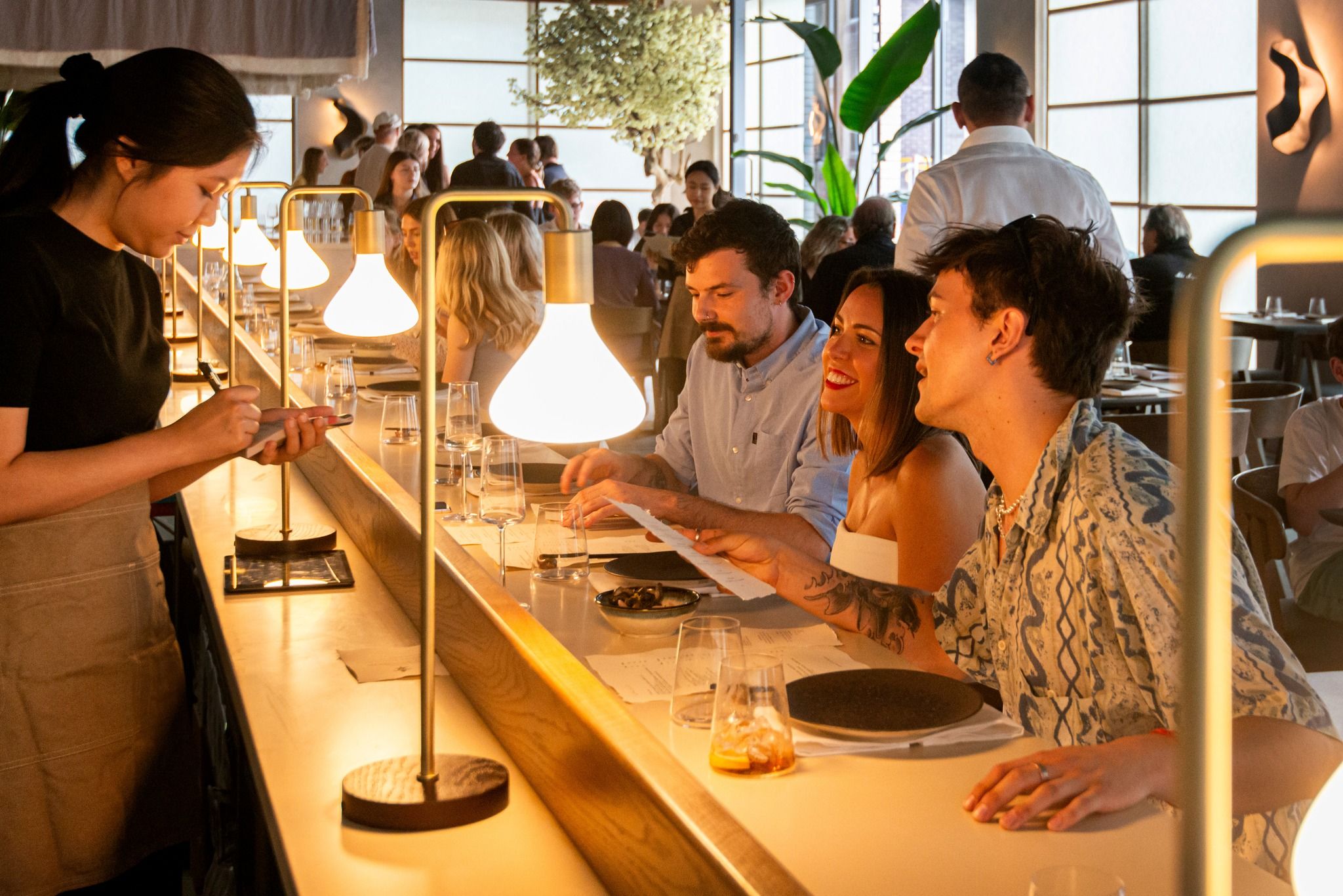 For a more substantial morning treat, there is a menu dedicated to pancakes. Along with more traditional offerings such as maple syrup and streaky bacon, or hazelnut chocolate spread and bananas, FUMI Brighton also serves an exciting alternative; Japanese teppanyaki savoury pancakes topped with fresh vegetables, tempura shiitake or king prawns and Japanese mayo.
MIDDAY
Lunch at FUMI is on the light side with great value Bento boxes and fresh sushi offering a balanced, healthy and, of course, tasty approach to the middle of the day meal. Lunch at FUMI is served from midday until 4pm.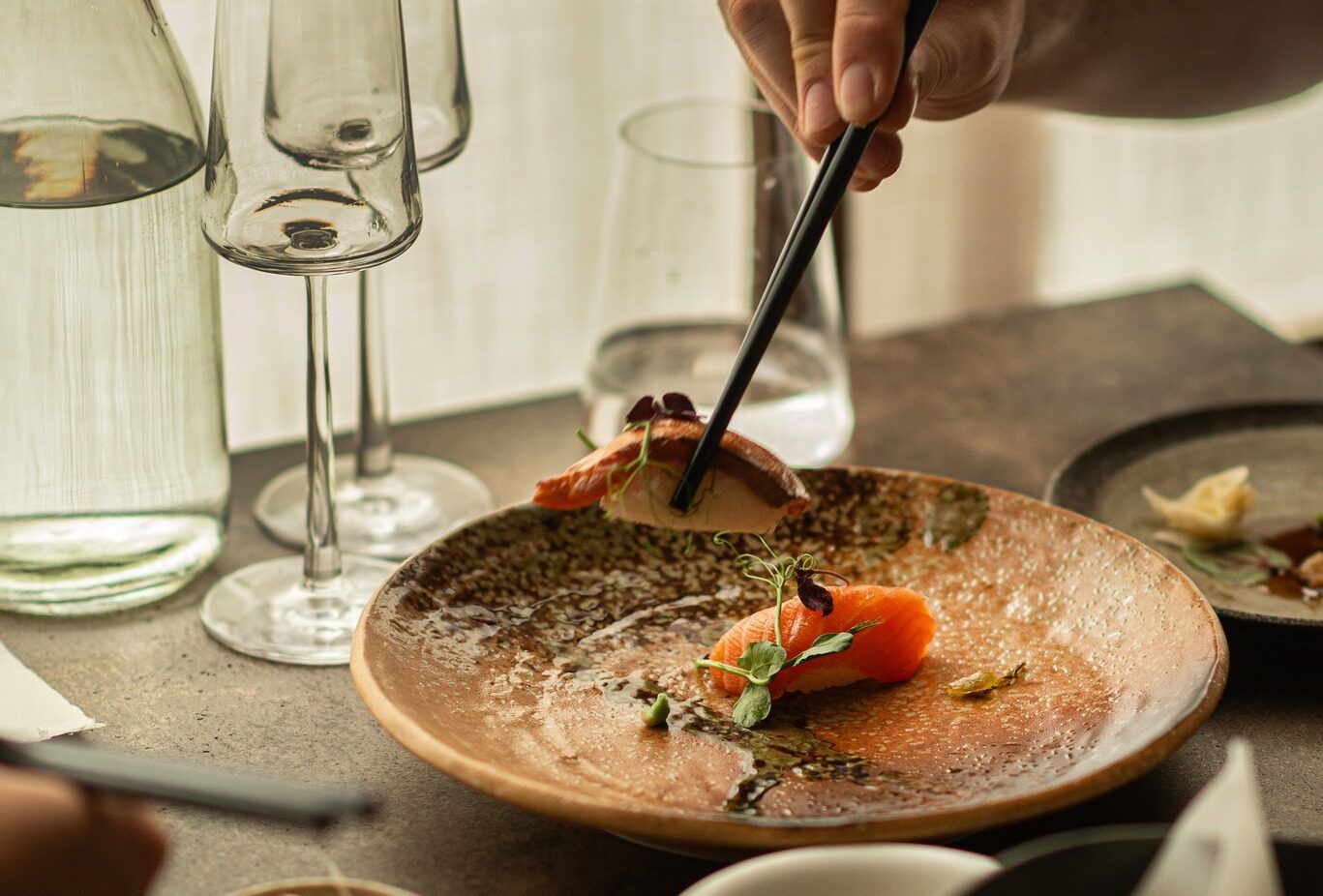 EVENING
Dinner at FUMI will be a culinary experience guided by the seasons. An elevated, Japanese menu using the finest local ingredients will offer classics like tempura, and maki to start. Changing regularly in response to the best available produce, mains will include dishes like Berkshire Pork Belly with red wine, soy, and black rice, or Aubergine Nadu Dengaku with miso, plant-based mince and rice. Vegetarians and vegans will be well-catered for.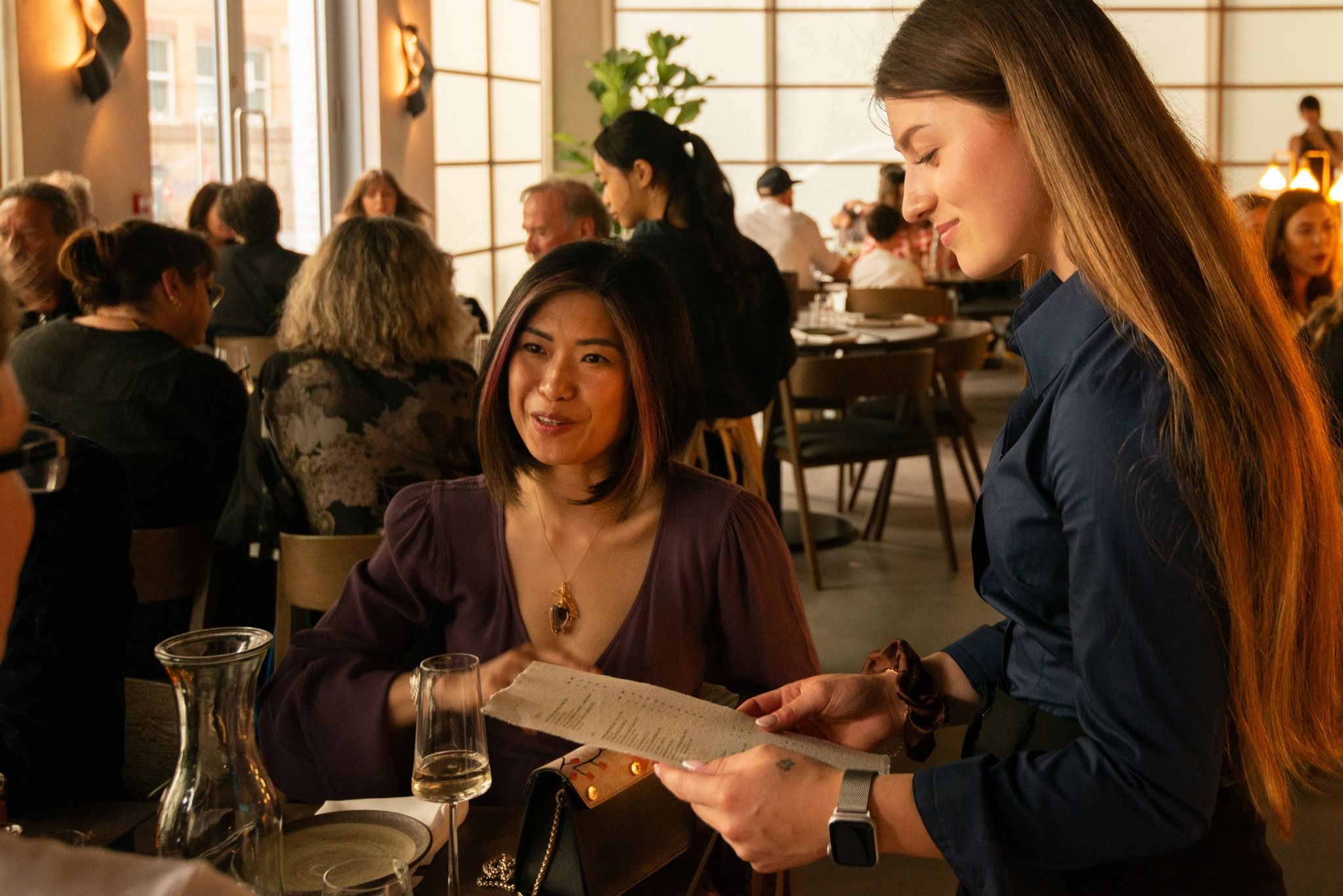 There will be a selection of mouth-watering desserts like Japanese panna cotta with caramel sauce, or yuzu-spiked chocolate fondant topped with pistachio gelato. 
WINE LIST & NEXT-GEN COCKTAILS
FUMI's wine list is a celebration of small producers, who care about the terroir and make mostly natural and organic wine, using low-intervention techniques.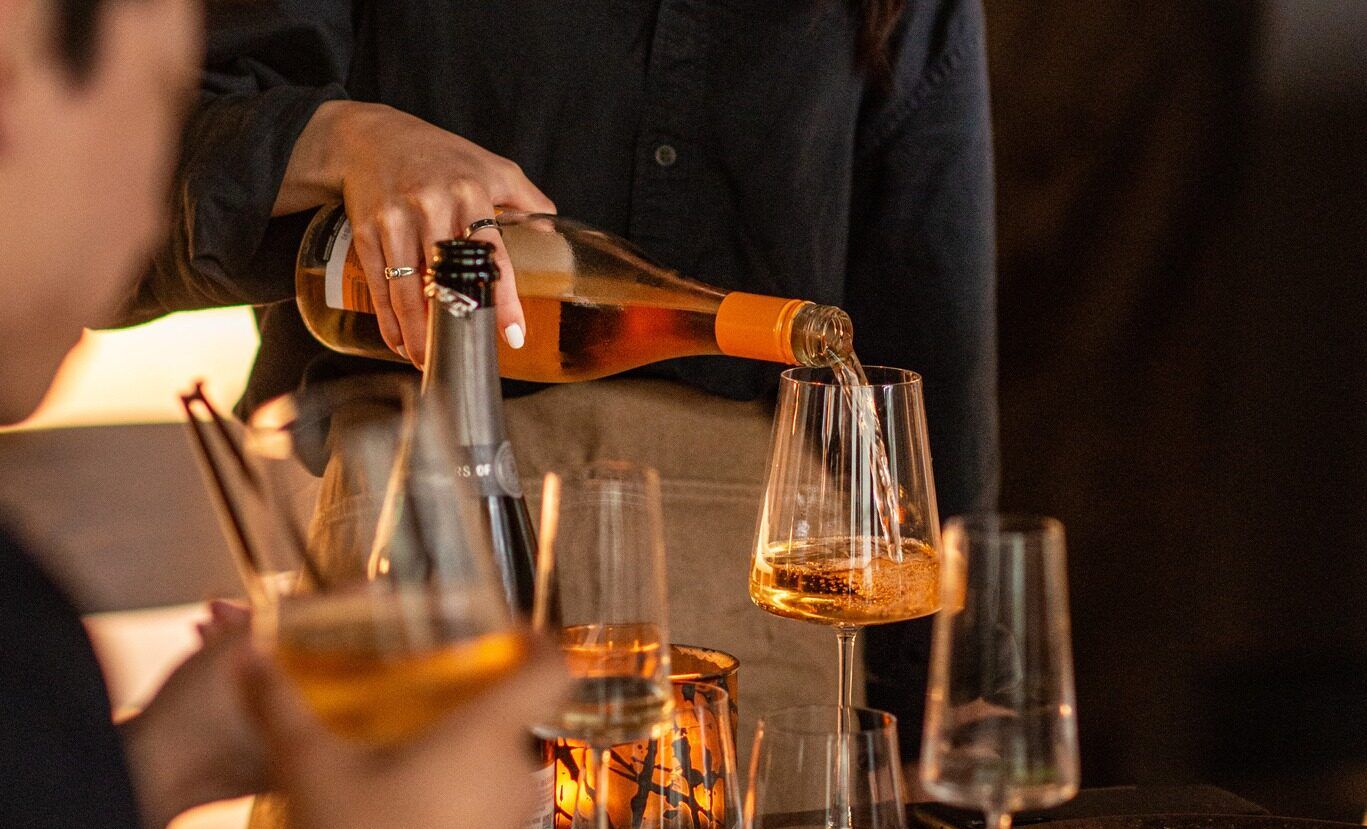 A unique menu of cocktails using premium spirits, exotic flavours and fresh ingredients will be available from the bar. 
A CITY SANCTUARY | Fumi Brighton
With its high ceilings and enormous windows, FUMI is modern, light-flooded and minimalist. The result is a strikingly calm and contemporary space, offering sanctuary to busy people in the city centre. 
From Fabio Lauro, FUMI concept designer:
"The aim is to remain unique , sustainable and stylish, offering clients a creative and practical, but ultimately very personal, design service. FUMI is bringing to Brighton a very local and sustainable concept created around its community".
Beautiful murals have been created by artists Rosalind Monks:

"For me drawing is a way of taking what I love from the world around me and visually processing it to create my own little universe in my head. I then feed this directly into my images, one carefully drawn line at a time."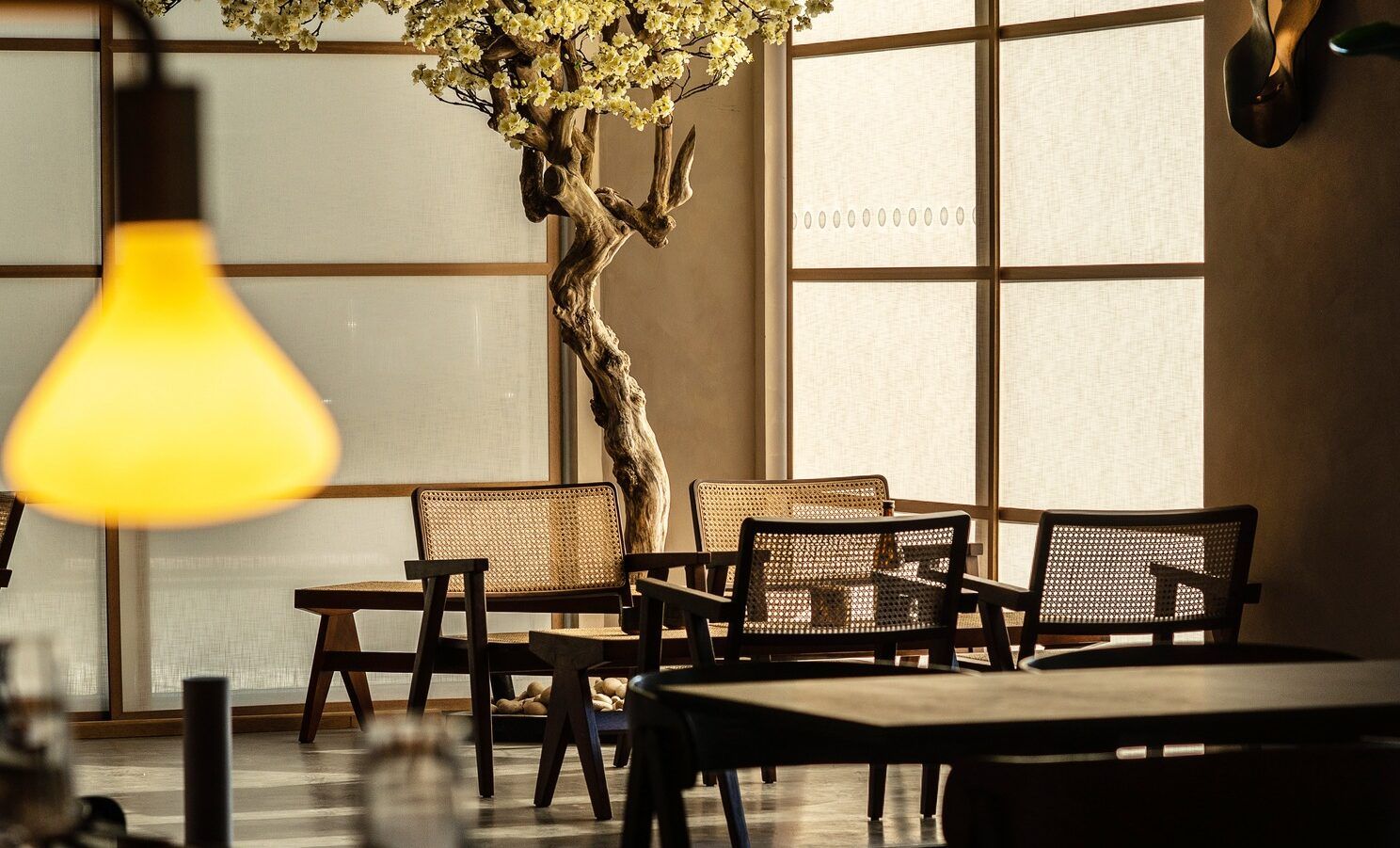 Stunning, sustainable furniture has been designed for the space by Tomas & Jani who reuse waste to create items of great artistic value:
"FUMI table tops are made using coffee waste and discarded ground materials. Sustainability is our passion and our promise. We salvage our materials and create minimal to zero waste, giving you an eco-friendly brand you can trust."
THE PLACE TO BE | Fumi Brighton
FUMI is a restaurant for our time, meeting the challenges of the modern age with innovation and intentionality while providing a beautiful, calming space and healthy, delicious food to customers who both want and need it.