Restaurants Brighton guide to
Christmas Parties in Brighton and Sussex
wrap up YOUR 2023 brighton CHRISTMAS PARTY
Step into the festive spirit with our Christmas Party Brighton Guide. Discover the ultimate roundup of top-notch restaurants, pubs and cafes for your merry celebrations in Brighton, Hove, and Sussex. Whether you're in the mood for trendy winter igloos, grand event spaces transformed into themed winter wonderlands, BRAVO award winning best restaurants, or a snug Hove pub atmosphere with all the festive wines and trimmings. Our guide offers a festive suite of options to suit every taste. 
Embrace the holiday magic and make your Brighton Christmas party unforgettable.
Please be patient while this page is updated and we wait for further Christmas Party Brighton menus to arrive. You may also like our private dining and tasting menu roundup.
Brighton's Christmas Parties
Get ready to celebrate the festive season with a difference at Curry Leaf Cafe. Think lavish three-course Indian feasts, killer craft beers from local breweries and great-value wines – all set in our cosy, colourful, independently run venue near Brighton beach, which has been listed as a 'local gem' in every edition of the Good Food Guide since 2015. 
Their festive set menus are priced from £29.50 per person and cater for all appetites and dietary requirements, from vegans and omnis, to the gluten-intolerant and die-hard carnivores.
Celebrate your Christmas party at The Black Lion, a popular Brighton pub known for its top-class pub food, cocktails, and craft beers. With a reputation for hosting memorable parties, this is the place to be. Their experienced team, including the renowned chefs from SPACE + THYME, ensures a top-quality dining experience. Whether you're looking for a buffet or a sit-down meal, they have options for groups of various sizes. You can even hire the entire venue for your event. Contact them to plan your festive celebration and tailor your menu to your budget and preferences. Don't miss the chance to enjoy your Christmas party in one of Brighton's best party spots.
If parties of 15 or more book before November 1 for a sit down meal, they will get a free mimosa on arrival!
Christmas Party Brighton Guide
Immerse yourself in festive cheer at the Oculist Brighton.
With a minimum booking for 10 guests at £27 per person, indulge in a delightful Christmas menu featuring a tempting array of dishes, from smoked salmon on toasted sourdough to beef sliders with smoked cheese and house sauce.
Oculist is your destination for great music, craft ales, expertly crafted cocktails, and mouthwatering festive delights in the heart of Brighton.
Starfish & Coffee invites you to celebrate your Christmas party with elegance. Offering free venue hire for groups of 30-55 people, their fully licensed venue provides a festive backdrop. Explore the buffet option and let Starfish & Coffee make your celebrations unforgettable.
Sussex's Christmas Parties
The Sportsman Pub's festive set menu runs from November 25th to New Year's. Gather with friends and family for a seasonal celebration. Book a table or festive pod online, give them a call, or email your inquiries. Note that the set menu requires pre-orders; send them via email. Don't miss out on a jolly time!
Christmas Party Brighton | For Groups 
Christmas Party Brighton Guide: For large groups,
Where you need a broad menu and plenty of space and easy access for everyone then one of our central and sizeable eateries is for you. Try Donatello or Al Duomo for fresh home cooked pasta and pizza, in the heart of the city with buckets of space.
Some of the larger pubs in Brighton are also a good call. In the Lanes try Bohemia for additional great cocktails, classic old-world pub stylings in The Cricketers or modern pub stylings at The Black Lion or The Mesmerist. They're all sprawling venues so you'll be able to let loose in your droves.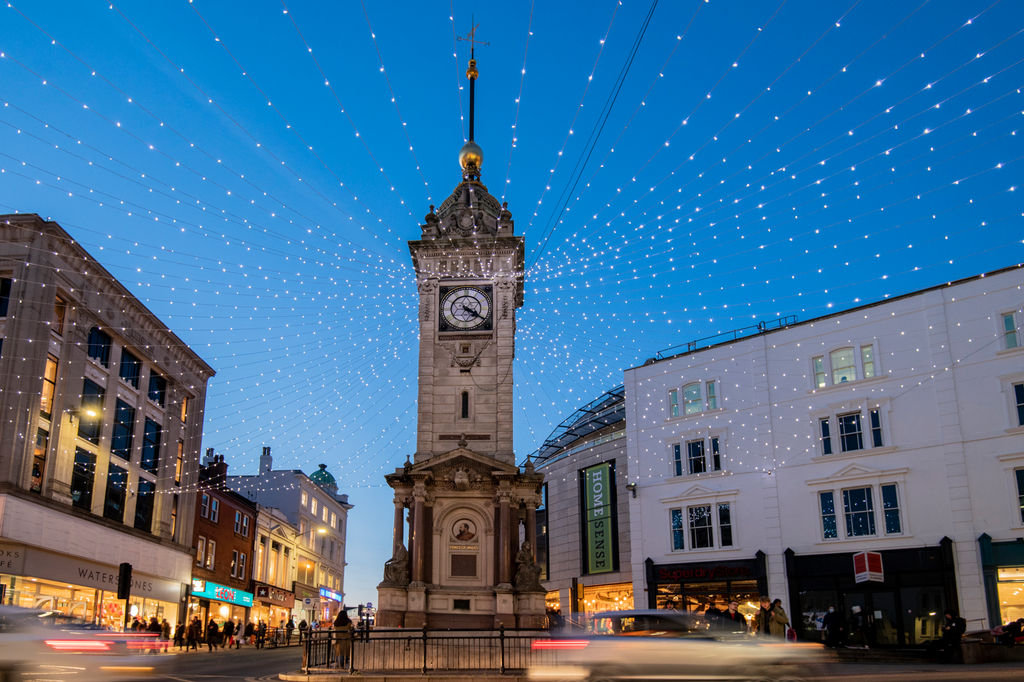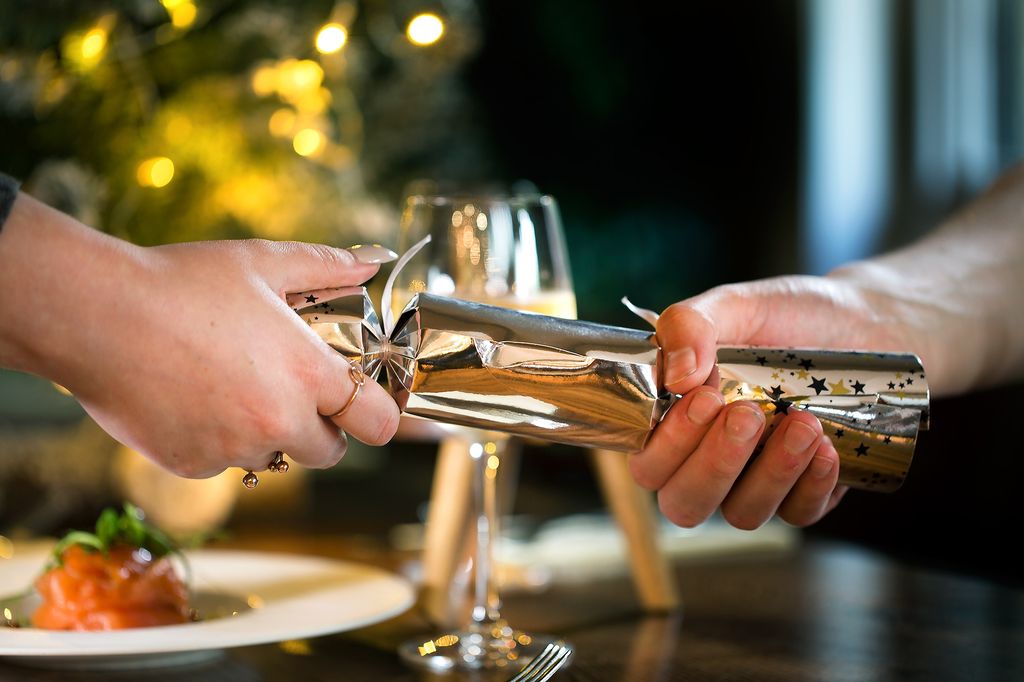 Ho-Ho-Hove | Christmas Party Brighton Guide
Christmas Party Brighton Guide: Hove actually
There are some wonderful options in Hove for your Christmas parties in Brighton and Hove. Oeuf Café is well known for its decadent brunch and campish stylings, which they're applying to a special Christmas menu. 
Church Road is a smorgasbord of fine eateries, with Hove restaurants and Hove pubs. Here you'll find a concentration of experts in wine and casual but exceptional dining. Check out Wild Flor, LatinoAmerica, Fourth and Church and Pesca Trattoria for a quality tipple that'll fill your party with festive spirit. 
Sledge into Christmas Parties in Sussex
Christmas Party Brighton Guide: Sledge into Sussex
Okay, chances of snow are thin, but Sussex is still pretty spectacular all year round. Head into the hills for chocolate box beauties and Sussex restaurants that benefit from produce and vineyards on their doorstep. Sussex country pubs worth a visit for real log fires and glowing hospitality try The New Inn in or The Fig Tree in Hurstpierpoint . While near some of the finest vineyards in the UK it would be a shame not to visit, especially when they're so beautifully decked out for Sussex Christmas parties. Rathfinny's Flint Barns is serving a stunning festive menu, as is Manning's Heath (where you can also take in a spot of golf, should you wish).