Foodies Festival Brighton returns for May Bank Holiday weekend
Foodies Festival Brighton is set to kick off the summer in Brighton, returning to Preston Park for the May Bank Holiday weekend. The Foodies Festival, dubbed "Gastro Glasto" will fill the park with three days of eating, drinking, celebrity Chefs at the Chefs Theatre, children's entertainment and live music from Saturday 30 April to Monday 2 May (dates to be updated).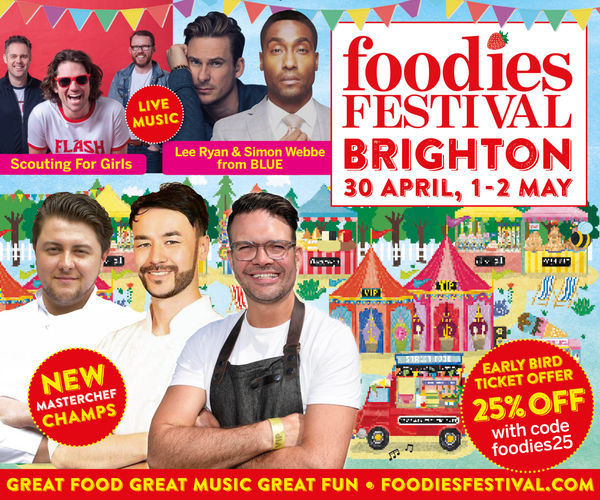 All-Star lineup
Visitors to the Foodies Festival Brighton will get to see a host of top celebrity chefs at Preston Park including MasterChef: The Professionals 2021 champion Daniel Lee, MasterChef 2021 champion, Tom Rhodes, and 2018 MasterChef winner and Worthing based local legend Kenny Tutt. On the music stage, you'll find top performers including The Feeling, Scouting For Girls and Lee Ryan and Simon Webbe, from Blue.
Daniel Lee said,
"I am thrilled to be performing at the Chefs Theatre at Foodies Festival Brighton this year. I'm hoping that people will enjoy a bit more of an in-depth and interactive explanation of why I cook the food I do, and where my inspiration for it comes from. For me, food is all about bringing people together, and that's exactly what Foodies Festival is about!"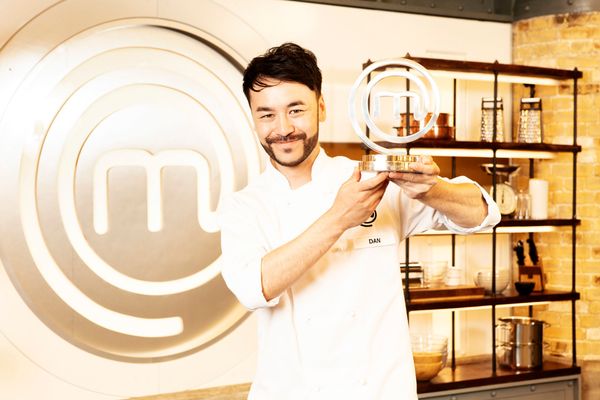 Local flavour
Also cooking at the Chefs Theatre is a lot of local talent from Brighton including restauranteur and chef, Alun Sperring from The Chilli Pickle, chef-patron Michael Bremner from 64 Degrees, Chef Brice from The Salt Room, Duncan Ray chef-patron of The Little Fish Market and Isaac Bartlett-Copeland, chef-patron of Isaac At.
Alun Sperring said,
"I have been coming to the Foodies Festival Brighton for a few years now and it just seems to get better every year. The ethos and support for local restaurants alongside showcasing food offerings is something to be applauded and it's a great day out!"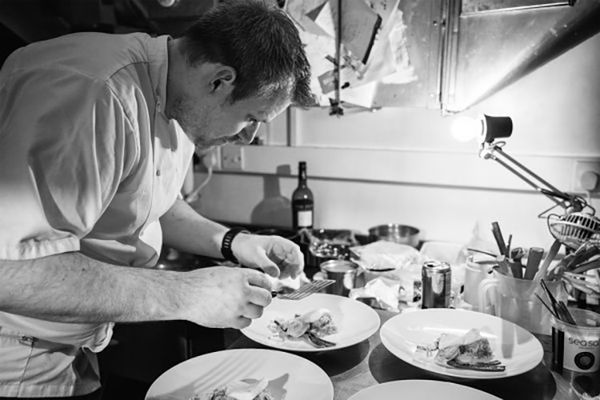 Musicians Against Homelessness
Brighton has the second largest homelessness population in the country, a problem that has increased dramatically and nationally in recent years. In response to this, the Foodies Festival Brighton sees Musicians Against Homelessness (MAH) return for their fifth year to raise awareness and vital funds for the national charity Crisis.
Over 40 artists will play over the course of the weekend. Some highlights include Scouting For Girls, Sussex-based noughties band, The Feeling, and Lee Ryan and Simon Webbe from legendary boy band Blue.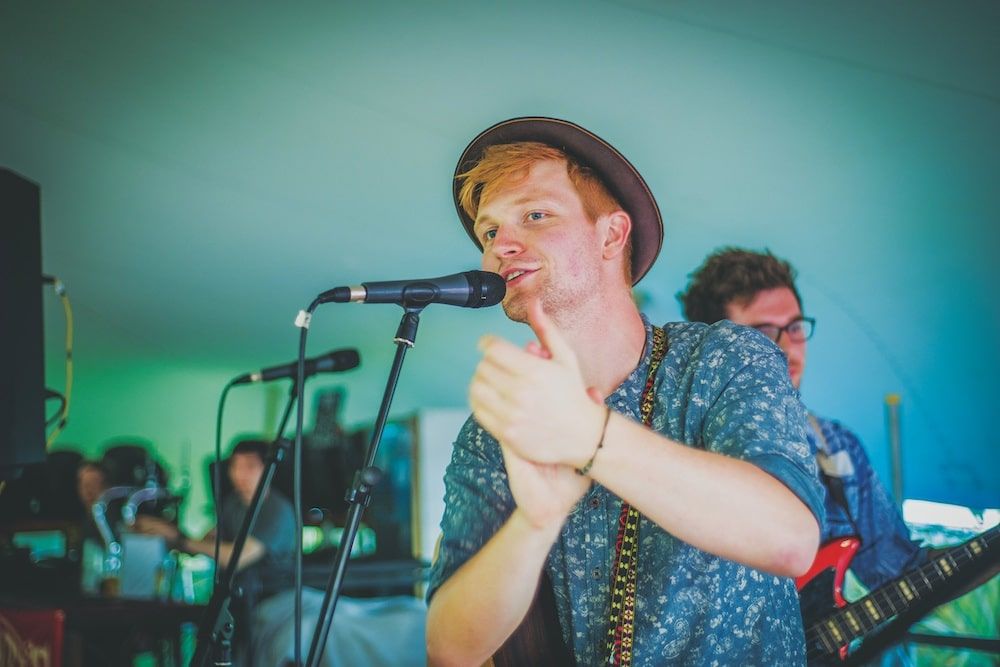 Hundreds of Exhibitors at Foodies Festival Brighton
The Foodies Festival Brighton promises a host of entertainment for all the family, with over 200 exhibitors and artisan producers.
Visitors can enjoy the Chefs Theatre, Cake and Bake Theatre, Drinks Theatre, the Shopping Village featuring award-winning food and drink producers. Dine and drink with Street Food Avenue, the Feasting Tent, shop for inspiration at the Cook Book Shop and keep the little ones occupied and learning new skills with the Kids Cookery School.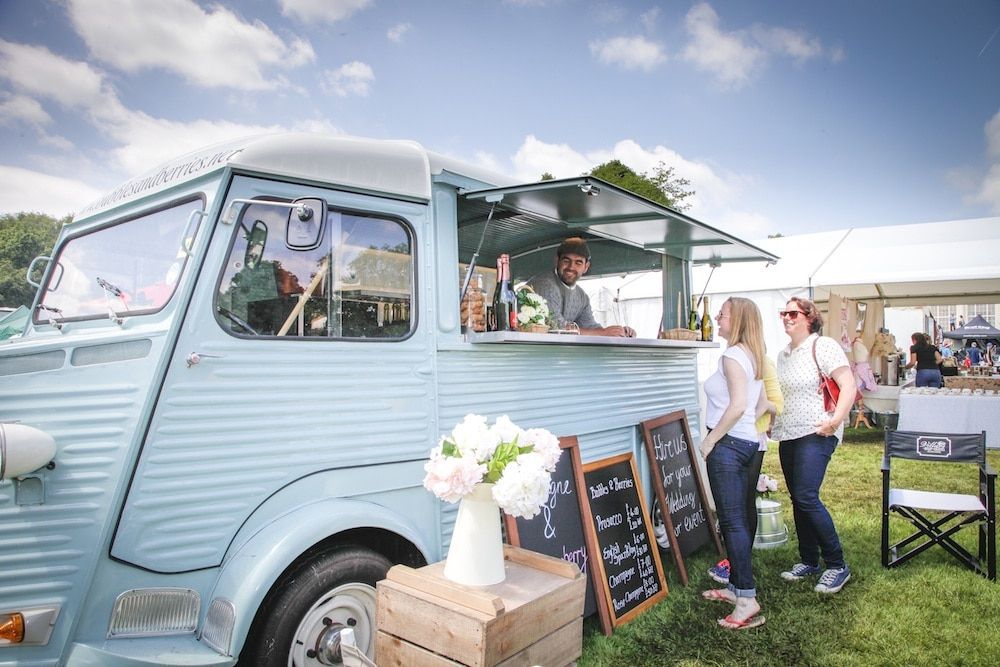 Festival director Sue Hitchen said of the Brighton Foodies Festival:
Foodies Festival Brighton celebrates the start of summer, and we are delighted to be back at our new venue, Preston Park, on the May Bank Holiday weekend. The festival has become a meeting point for friends and family to enjoy a great weekend of deliscious food, live music and fun.
Tickets and Pricing | Foodies Festival Brighton
Early bird weekend ticket £38 (£47 on the door)
Early bird adult day ticket (18+) £19 (£25 on the door)
Children under 12 £3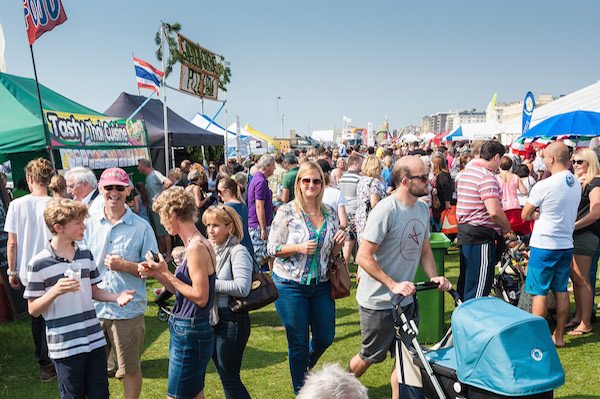 About The Foodies Festival Brighton
Foodies Festival Brighton launched in 2005 as a single event at an Edinburgh hotel after founder Sue Hitchen noticed a gap in the Edinburgh market for a food festival. It is now the largest food and drink festival in the UK. To date, Foodies has welcomed over 3 million visitors and helped launch hundreds of new businesses and supported thousands of small producers. Foodies Festival proudly celebrates local produce in each festival region and showcases the most exciting and talented chefs, bakers and producers in the UK.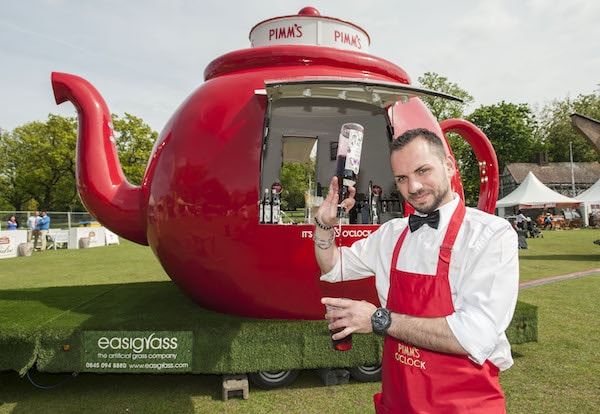 About Musicians Against Homelessness
Musicians Against Homelessness was launched in late 2016 by Emma Rule with the patronage of Creation Records Alan McGee. They have hosted gigs and festivals in pubs, music venues and community spaces featuring 1000s of fantastic bands and artists. Since launching, the not for profit organisation has raised £350,000 for homelessness services. Foodies Festival Brighton have yet to confirm the music line up for 2023.