Foodies Festival Brighton 2018 – Tickets and Information
Hove Lawns –  Dates TBC (This page is currently being updated)
The Brighton Foodies Festival event has now passed and will be back to Brighton in 2018.
If you are looking for the Brighton and Hove Food and Drink Festival which is held during September 2017, then click here.
Brighton Foodies Festival are delighted to announce the return of the UK's biggest celebration of food and drink in 2017 to
Brighton Hove Lawns from April 29th – May 1st 2017. Restaurants Brighton discount – Quote RB241 to receive two tickets for the price of one!

Foodies Festival Brighton – Ticket Prices
Adult ticket £14.00/£10.00 concession
Three day adult ticket £20.00/£16.00 concession
Kids ticket 12-18 £5, under 12 free
VIP day ticket £38.00  includes a welcome glass of bubbly, use of the VIP area with private bar and refreshment, priority entry to food and drink masterclasses, exclusive VIP only masterclasses, showguide, and goody bag to take home.
Children aged 12 and under go free to all Foodies Festivals when accompanied by an adult.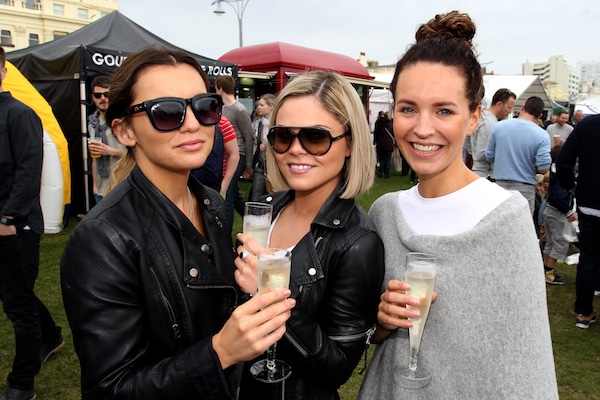 Quote RB241 when booking in advance to get 2 tickets for the price of one! Book tickets >>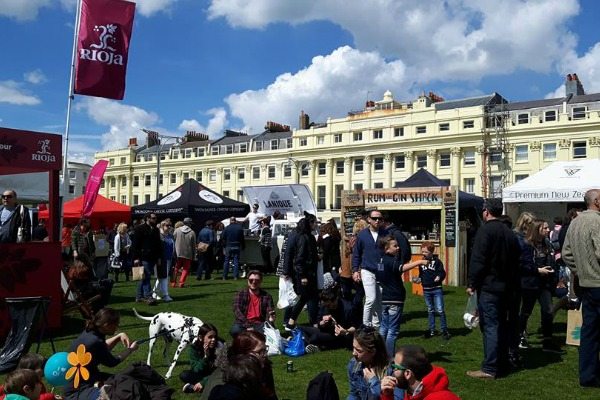 With the UK's growing interest in health and wellbeing forecast to continue throughout 2017, Foodies Festival is launching with a new focus on the art of wellbeing, healthy eating and balanced lifestyles. 'Free-from', organic and gluten-free products continue to soar in popularity throughout the UK, and our chefs will be demonstrating how to cater for food intolerances and will inspire people to reconnect with 'real', unprocessed food. Essentially, how to indulge the foodie in you and still maintain a healthy image; how to have your cake and eat it! 'Healthy Living' will be a central theme to 2017 Foodies Festival, and will for the first time ever include yoga classes, meditation, talks and cooking demonstrations from the UK's top nutritionists, health food bloggers and healthy cooks. 'Ask the Experts' sessions will highlight the latest trends in 'feel good foods' and healthy living to educate visitors on why what we cook is key to a happy, balanced lifestyle.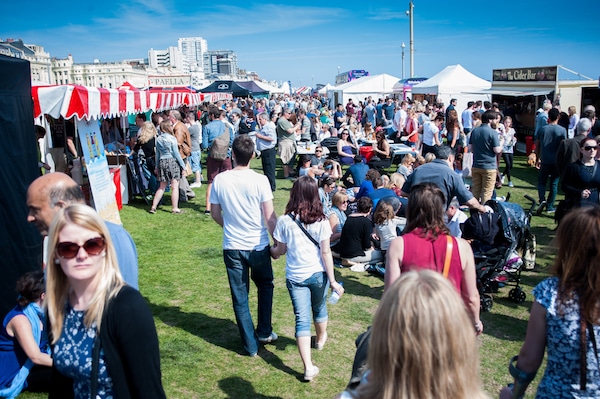 This brand new feature of Foodies Festival will provide the chance for festival goers to learn how to grow their own fresh produce and herbs at home, whether on the allotment or on their window ledges. Visitors can attend fresh produce food demonstrations, tutorials and practical workshops. There will be junior gardener activities and a healthy food court to pick up your picnic lunch after inspiring talks on how to get your hands dirty and your fingers green!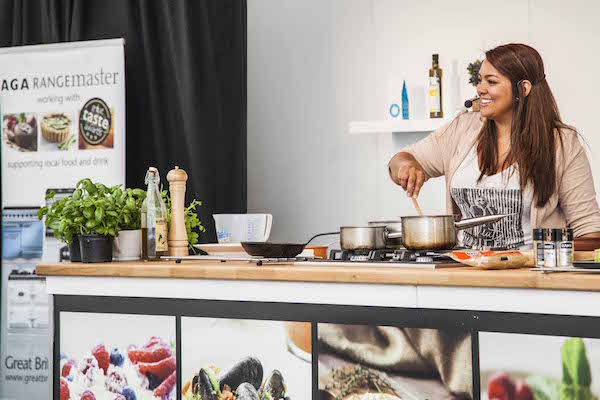 2017 Foodies Festival will see the launch of brand new Creative Summer Workshops by creative chef and Vogue featured food stylist Cicely Violet, with practical masterclasses on how to create Psychedelic Pavlovas, MidSummer Cupcakes or Summer Cocktail Classes. These hands on workshops will continue the theme of healthy living with a creative twist on homemade herbal cordial cocktails and fruit sorbets.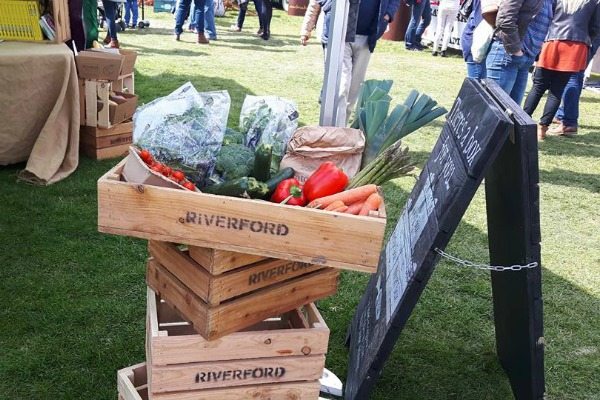 Foodie fans can look forward to a celebrity and Michelin-starred chef line-up in the Chefs Theatre this summer, with Britain's top chefs showcasing their culinary skills and inspiring the audience with their delicious dishes. There will be a focus on culinary wellness, with farm-to-table dishes, sugar-free cooking and 'feel good' food trends. There will be live demonstrations from Brighton's own Michael Bremner from 64 Degrees, Doug McMaster from Silo and Matt Gillan from Pike and Pine amongst many others.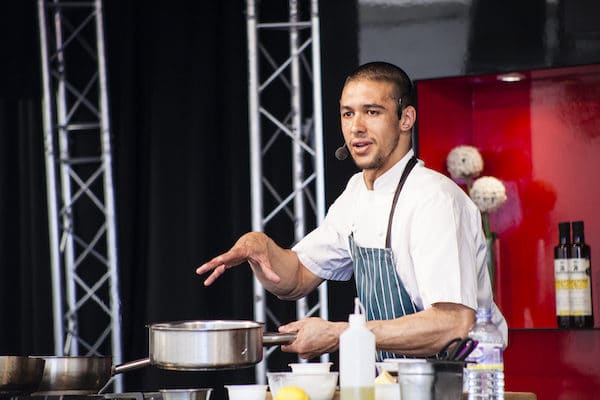 There is a new bug-eating trend in healthy living, with Chef Dan Barber having declared that "Sushi of 30 years ago is the insects of today". Don't shy away from this new trend too quickly, as the insect food industry is booming and the Vietnamese Street Food Stand will be demonstrating how to cook with critters and the health benefits of doing so. Amongst growing research that eating insects may be the road to a more sustainable future, stop by to learn about the benefits of chocolate-dipped and candy-coated worms, scorpions, locusts, ants, caterpillars, mealworms and crickets! These tasty critters will also be sold in powder and flour form – a high source of protein – to bake, season and cook with.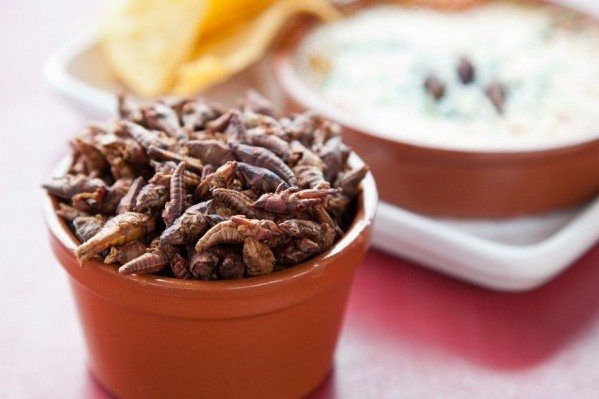 For those brave enough, there's a daily Bug-Eating Contest, where visitors compete against one another by eating jungle insects, from small ants to large juicy grubs, with the contestant eating the biggest and the most being crowned champion. The famous Chilli-Eating Challenge also continues in 2017, inviting fans of spice to compete in a challenge for only the bravest of visitors!
Rum is the drink of choice for 2017, with experts predicting a similar innovation amongst premium rum brands as 2016 witnessed with gin. Our expert cocktail masterclasses will demonstrate that there is a lot more to rum cocktails than just mojitos.
Expert mixologists and sommeliers, including Neil Phillips and Charles Metcalfe, host wine, whisky, champagne and gin tastings, and beer connoisseur and writer Melissa Cole is on-hand with craft beer tutorials (well known in the UK for "taking the beard out of beer"). The Gin craze of 2016 is set to continue through 2017 and we will also have expert gin tasting and food pairing masterclasses, so there is something for everyone! As part of the 'Healthy Living' aspect of the festival, there will be more focus on health conscious drinks, including Monday Mocktails, teaching you how to cheer up your Monday without the hangover!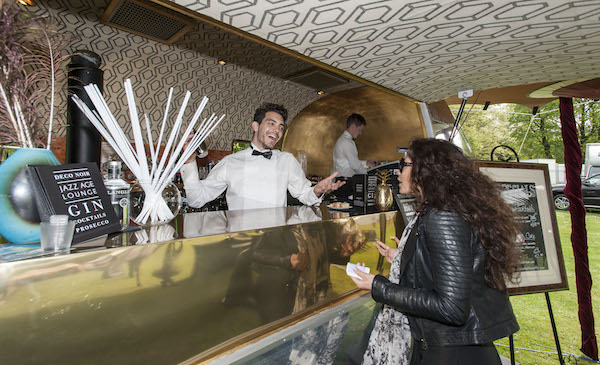 Now in its 12th year, Foodies Festival attracts street food vendors from around the world, offering visitors the chance to take a culinary trip to all corners of the world. Japanese, Thai, Malaysian, Argentinian, Turkish, Indian, Korean, Mexican, French and African are just some of the flavours to feast on this summer. With everything from Crème Brulee campervans to flavours of Morocco and paella, we challenge you not to be lured in by the sensory overload of the Street Food Avenue.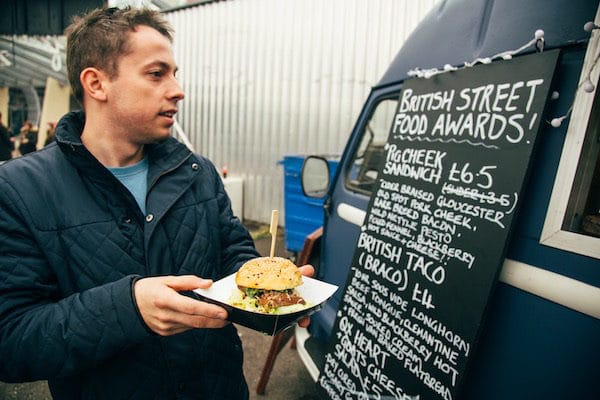 A stunning array of Great Taste Award winners will be exhibiting at Foodies Festival 2017, each being hailed as a producer of 'Exquisite, Outstanding and Simply Delicious' food and drink. This is a fantastic opportunity for visitors to meet artisan producers from the local area and across the country, ask questions about their produce and story, and stock up on award winning produce. With over 200 stalls to peruse at each festival, visitors will be spoilt for choice while they meander between smoked salmon tasting stands, outstanding local cheeses, melt-in-your-mouth brownies, award-winning oils and chutneys, and much, much more.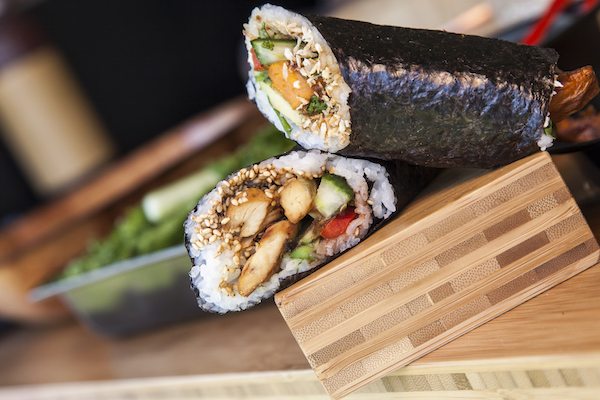 We are delighted to announce that Candice Brown, Great British Bake Off Winner 2016, will be baking at our Brighton Foodies Festival this year, along with baking extraordinaire Charlotte White, master chocolatier Fiona Sciolti and top local cake-makers and patisserie chefs, the Cakes & Desserts Theatre 2017 is set to be our best yet. This re-named theatre is set to expand to include not only top local bakers but also local chefs renowned for their outstanding desserts. From delectable desserts to show-stopping cake towers, these chefs and bakers will be inspiring visitors to reach for their spatulas and whisks at home to recreate their delicious summer bakes. Avid bakers can get hands on with our practical baking masterclasses or take part in our very own Bake Off competition. A neighbouring Chocolate, Cake and Dessert Village sells freshly baked breads, sponges, tarts, jellies and desserts gives you the opportunity to taste, decorate and learn from local experts.
Afternoon tea can be enjoyed in the beautifully decorated Vintage Tea Room, where teas, handmade cakes and scones with clotted cream and jam are served on china from a tea trolley by vintage styled tea ladies and gentlemen, and vintage music for ambience.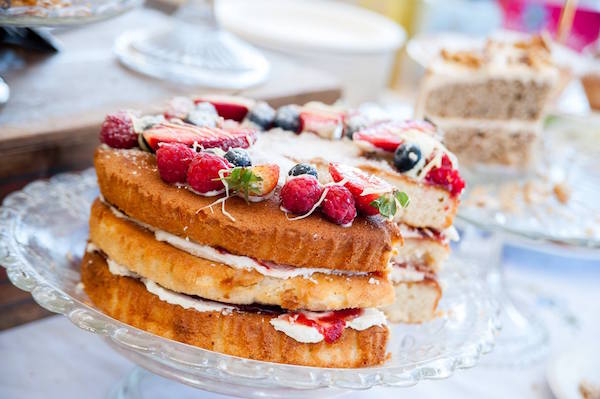 In the Kids Cookery School, little foodies can make and decorate their very own pizza, cupcakes and other favourites, inspiring the next generation of MasterChef and Great British Bake Off winners we hope! It's a chance for the whole family to join in while the children are introduced to new food and flavours from around the world. There will be fun healthy living masterclasses for kids too, which include healthier masterclasses such as making Strawberry Ladybirds and Rainbow Fruit Pizza.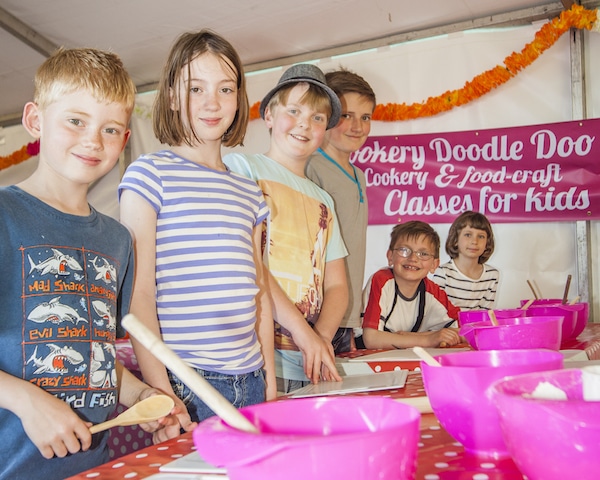 Find out why Foodies Festival was hailed the "Gastronomic Glastonbury" by dancing along to the live music on our Entertainment Stage, and soaking up the atmosphere with a glass of Pimms from the Giant Pimm's Teaport or double-decker BarBus.
v
Don't forget to stop by one of the amazing restaurant tents, which champion new restaurants and provide visitors with the first taste of newly launched menus – the only difficulty is deciding where to dine with such a culinary feast on offer! Nothing says summer like a BBQ Arena, which is coming back to Foodies Festival in 2017 with everything from the hotly anticipated BBQ meat staples and backyard BBQ sides to the less widely-known BBQ cakes (trust us, they are delicious!) and healthy living Grilled Halloumi and Peach Skewers.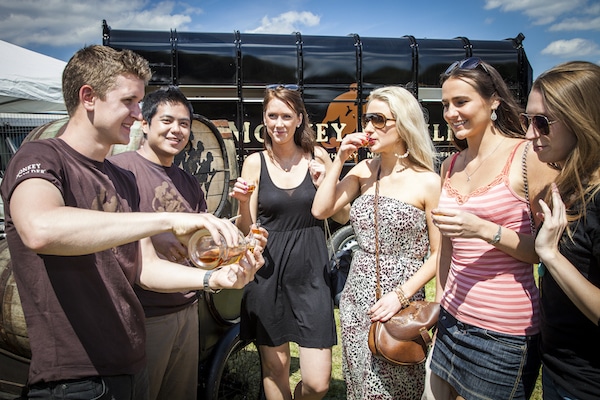 The Foodies Festival VIP experience will be taken to a new level in 2017, with exclusive VIP creative summer workshops, champagne tasting sessions, and 'Meet the Chef' sessions held in the comfort of the VIP area, complimentary glass of fizz in hand. The VIP lounge will also have a new deli and gourmet snacks area and complimentary, exclusive Foodies Festival tote bags with VIP goodies inside. Live music on the VIP acoustic music stage will add to visitors' luxury experience in VIP and make their time at Foodies Festival all the more memorable.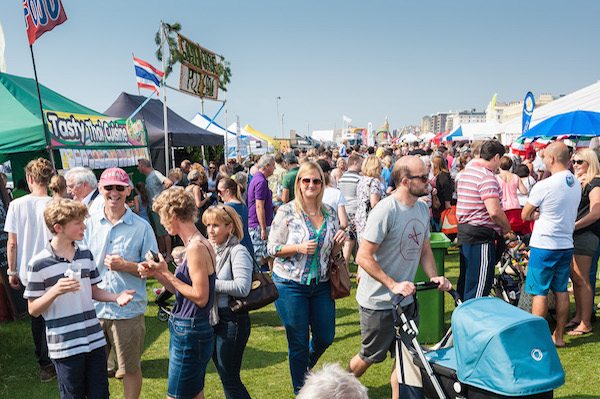 Foodies Festival launched in 2005 with a single event at an Edinburgh hotel after founder Sue Hitchen noticed a gap in the Edinburgh market for a food festival. Over the last 12 years Foodies Festival has expanded across the UK, and in 2015 celebrated its 10th anniversary with 13 festivals (10 summer and 3 winter events). It is now the largest food and drink festival in the UK. To date, Foodies has welcomed over 3 million visitors and helped launch hundreds of new businesses and supported thousands of small producers. Foodies Festival proudly celebrates local produce in each festival region and showcases the most exciting and talented chefs, bakers and producers in the UK.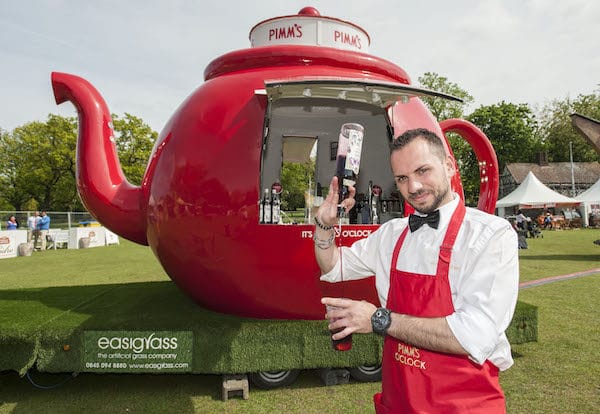 Brighton, Hove Lawns: April 29, 30 and May 1
Bristol, The Downs: May 12, 13 & 14
London, Syon Park: May 27, 28, 29
Newcastle, Exhibition Park: June 2, 3, 4
Birmingham, Cannon Hill Park: June 23, 24 & 25
London, Blackheath Common: July 7, 8, 9
Cheshire, Tatton Park: July 14, 15 & 16
Edinburgh, Inverleith Park: August 4, 5 & 6
London, Alexandra Palace: August 26, 27 & 28
Oxford, South Parks: September 1, 2, 3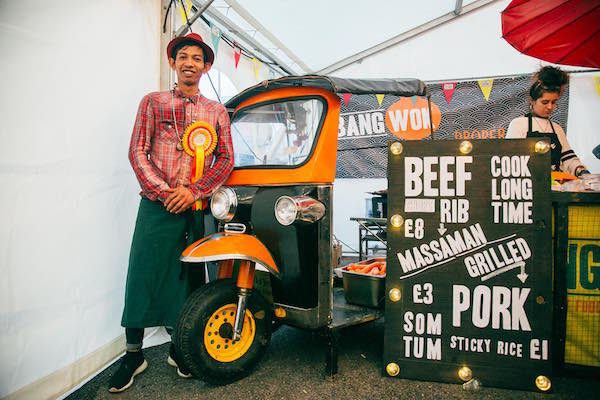 For more information on this years Brighton Foodies Festival keep an eye on their website for updates www.foodiesfestival.com

You may also like..