Amarillo at Drakes Hotel
Amarillo Brighton began life as a pop up at Lost in the Lanes cafe in the historic Brighton Lanes, before relocating to a permanent residency at Brighton's luxurious boutique hotel Drakes of Brighton. Amarillo is brought to us by Michelin starred Chef Ian Swainson, formerly Head Chef at The Pass.

Meet Ian Swainson
Ian Swainson is well known on the Brighton food scene and Amarillo, as his first unique venture, gives diners the opportunity to experience this skilled chef's repertoire up close. Ian has been cooking in renowned kitchens for nearly 20 years, including Michelin starred L'Ortolan in Reading; he led The Samling Hotel in Cumbria to a Michelin star and took over from Matt Gillan at The Pass at the South Lodge Hotel, Horsham.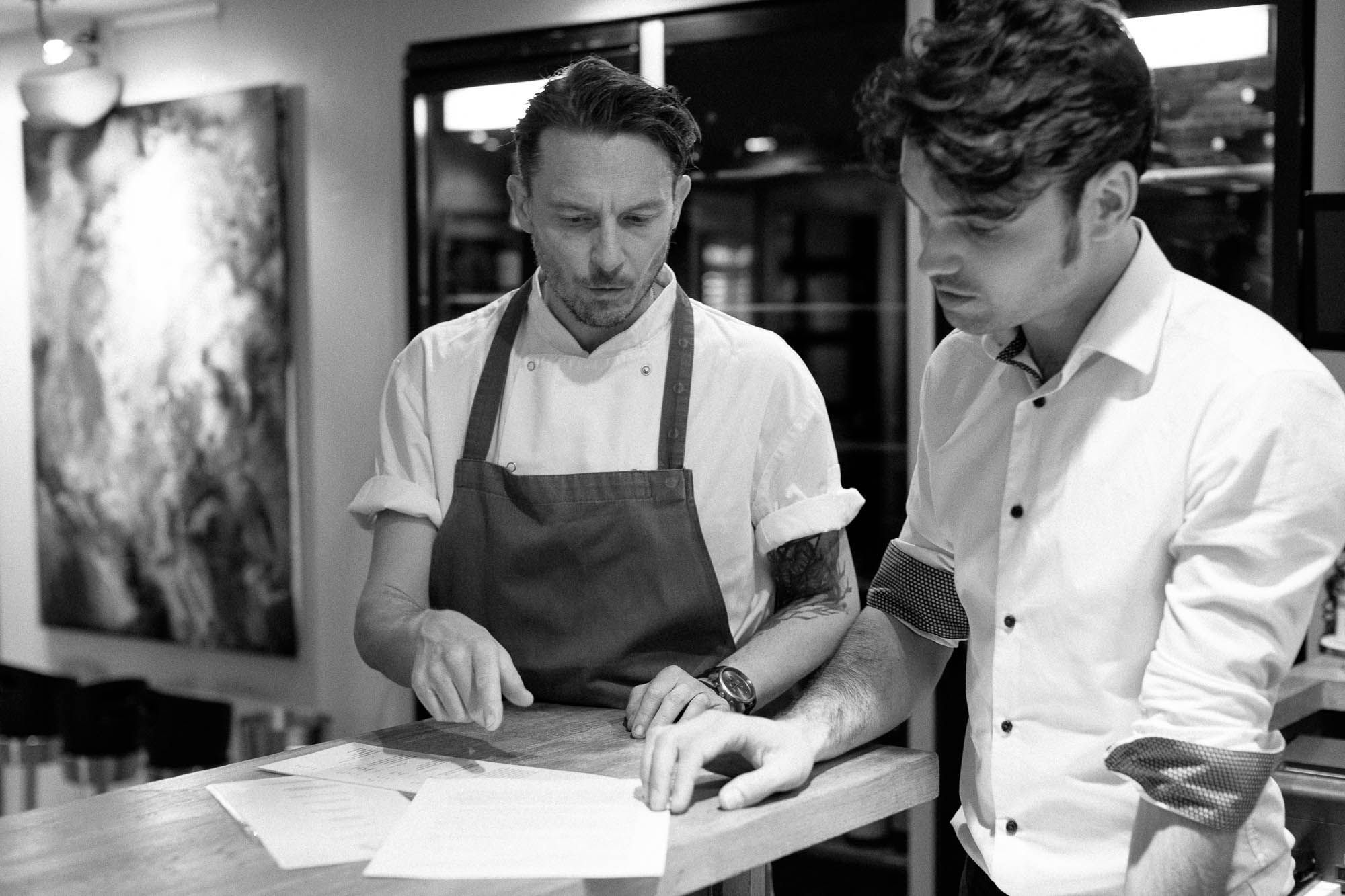 Ian's aim with Amarillo is to bring a relaxed and fun dining experience without letting the possible stigma of fine dining get in the way.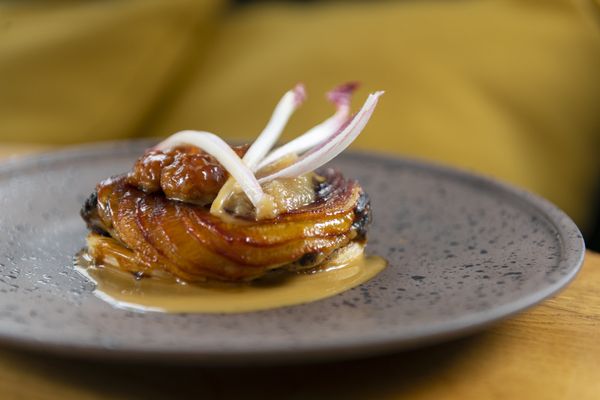 Bold Spanish flavours
Since opening, Ian has been wowing the city's food lovers with his love of bold Spanish flavours and confident delivery of unexpected dishes.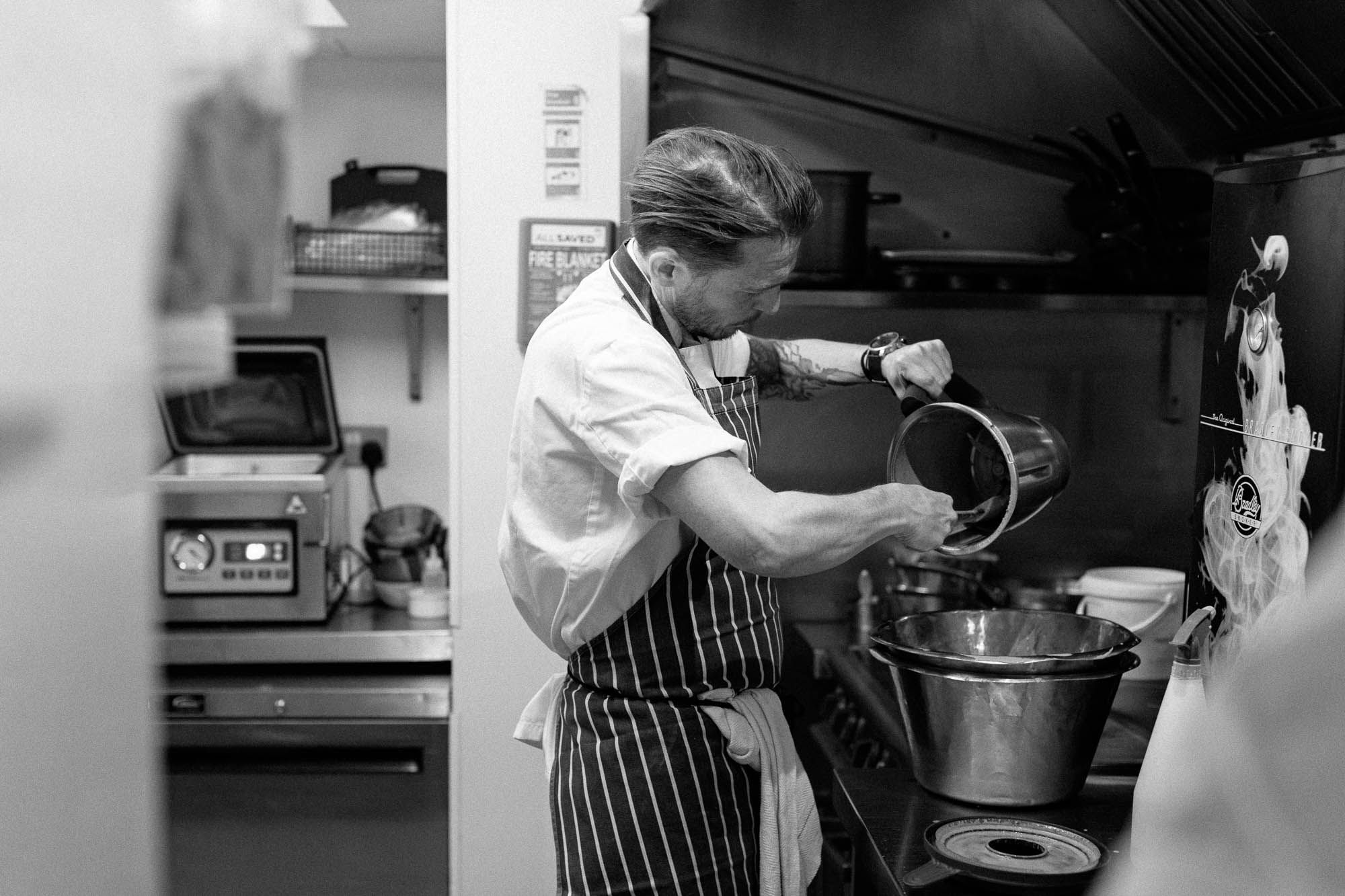 Amarillo Brighton is definitely one to watch offering a high-end fine dining experience but at a far more reasonable price point at £65 per person for a six-course tasting menu, and in a more casual setting.

The menu
The menu at Amarillo is a six-course tasting menu with a meat/ fish option and a vegetarian option. The tasting menu allows Ian to take you on a journey through a carefully curated culinary experience.

Mouthwatering dishes at Amarillo Brighton
Example dishes might include raw salmon belly with avocado and Siracha mayonnaise pincho. Black rice with cuttlefish and cracker, roasted lamb rump with black garlic and nettle puree and truffled Scotch egg arancini with wild mushrooms and truffle sauce.

Amarillo at Drakes Hotel
The coming together of Ian Swainson's Amarillo and one of Brighton's most luxurious Boutique hotels on the Brighton seafront is a combination that is set to reach new levels of epicurean delight. The hotel's reputation sets it high in Brighton for service, comfort and lavishness and the restaurant had long held a reputation for excellence. The new injection of seasoned prowess may well mean that in a city crying out for a Michelin star, this may well be the one to watch.