Dilsk, Brighton Restaurant
Dilsk Brighton, with a modern British tasting menu, has set the bar high for its high-end fine dining experience. Expect impeccable attention to detail, masterful culinary flair with progressive cooking techniques used to refine and enhance the flavour-led culinary journey. Quality is everything at Dilsk, from the best of Sussex produce, elegantly presented dishes and the extraordinary selection of handpicked international wine suppliers – everything here is considered and brilliantly executed.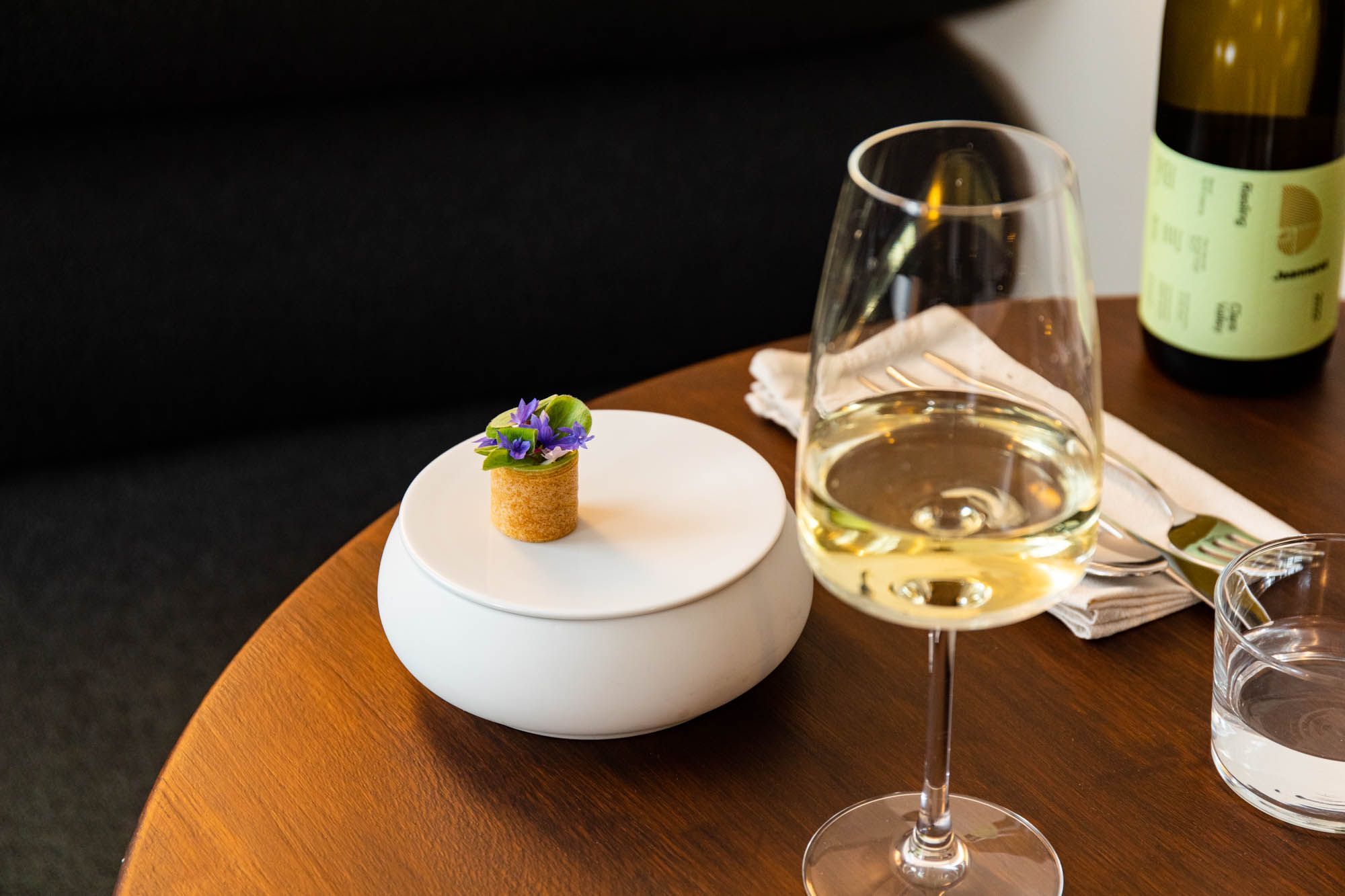 Inside restaurant
Set on the Kemptown side of Brighton Seafront, Dilsk in its enviable location was new to Brighton's thriving restaurant scene in spring 2023. Situated in Drakes Hotel within its intimate basement setting – with a 28-cover capacity – conjures sentiments of exclusivity and secrecy, but on the contrary, Dilsk is pitched as an accessible experience, with a five-course menu available at £55 (excluding Saturday evenings) and a full 10-course menu for £95, both are available for lunch and dinner service.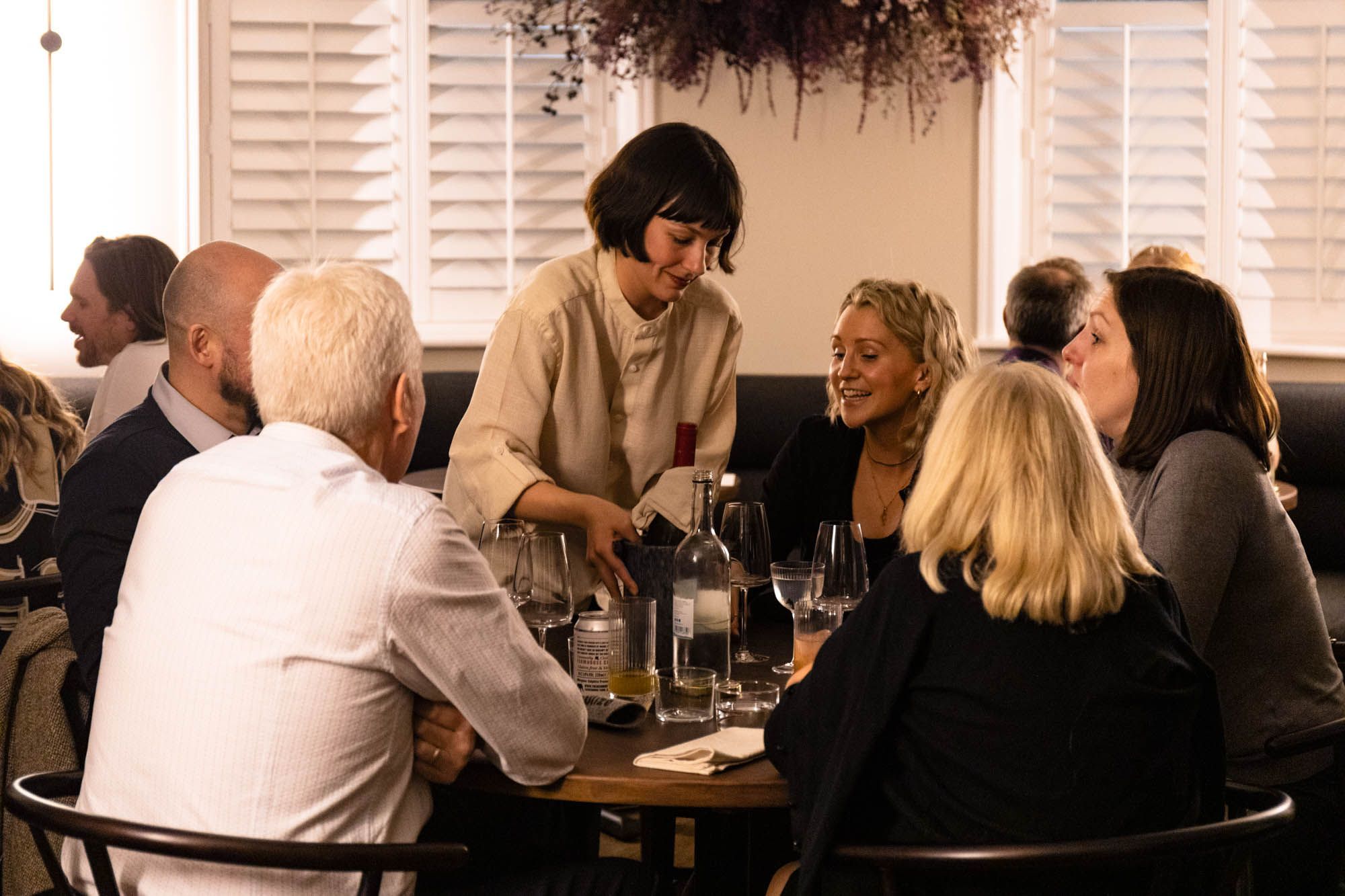 The attention to detail at Dilsk is astonishing. Contemporary and simplistic in styling, the restaurant is highlighted with modern lighting pieces and minimal decor. Choice textures appear throughout this Brighton restaurant with the menu paper matching the uniforms, and the serving plates are matched to perfection with the dishes they hold.
Behind Dilsk Brighton
Chef Tom Stephens and Madeleine Riches – formerly of restaurant 64 Degrees – have implanted their core values in the heart of Dilsk. An unwavering commitment to sustainable practices and quality has seen them turn to the producers that can provide that consistent standard. You'll find the key ingredients are always seasonal and largely sourced from within Sussex.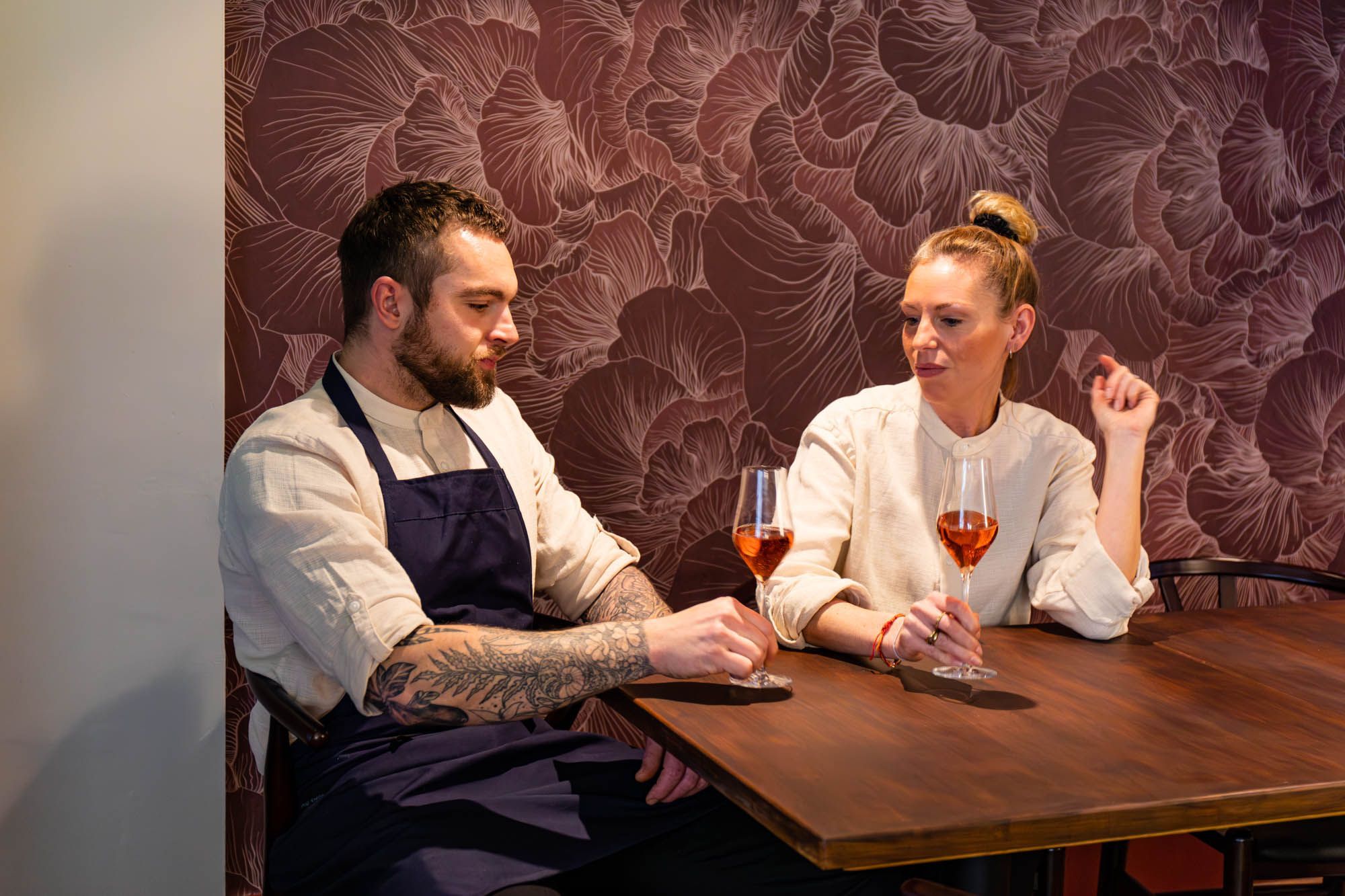 The Menu
At Dilsk, the remarkable tasting menu can be enjoyed in its entirety as a three-hour, 10-course experience, or as a five-course meal over two hours. The tasting menu is also available for diners with dietary requirements, including vegetarian, pescetarian, and gluten-free options.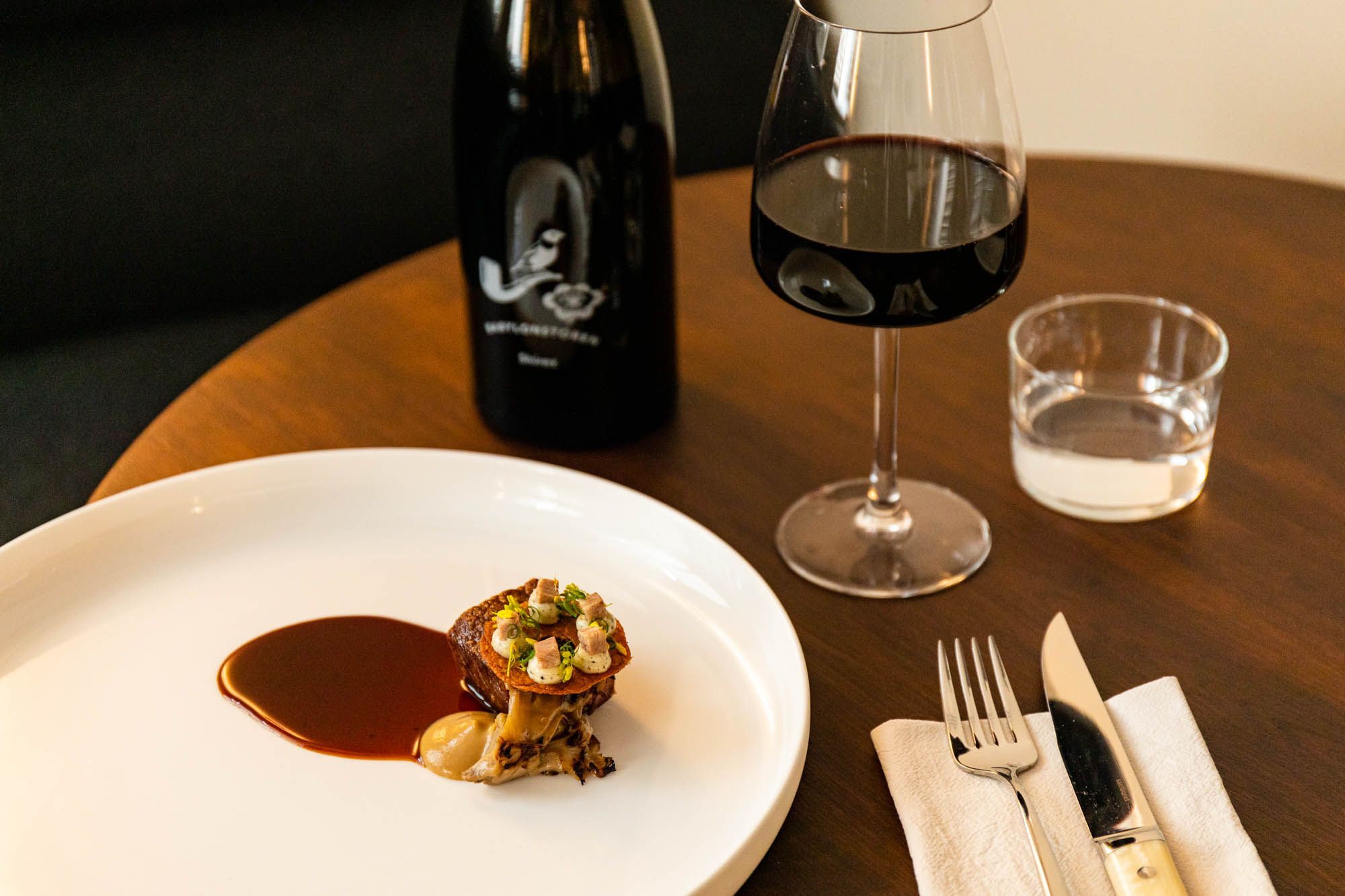 For the best experience at Dilsk, arrive with a healthy appetite, fully commit to the culinary journey, and allow your server to guide you through each course. Every element of the food should be savoured, as the innovation behind each dish is truly outstanding. Each one possesses distinctive characteristics that are both exciting and memorable.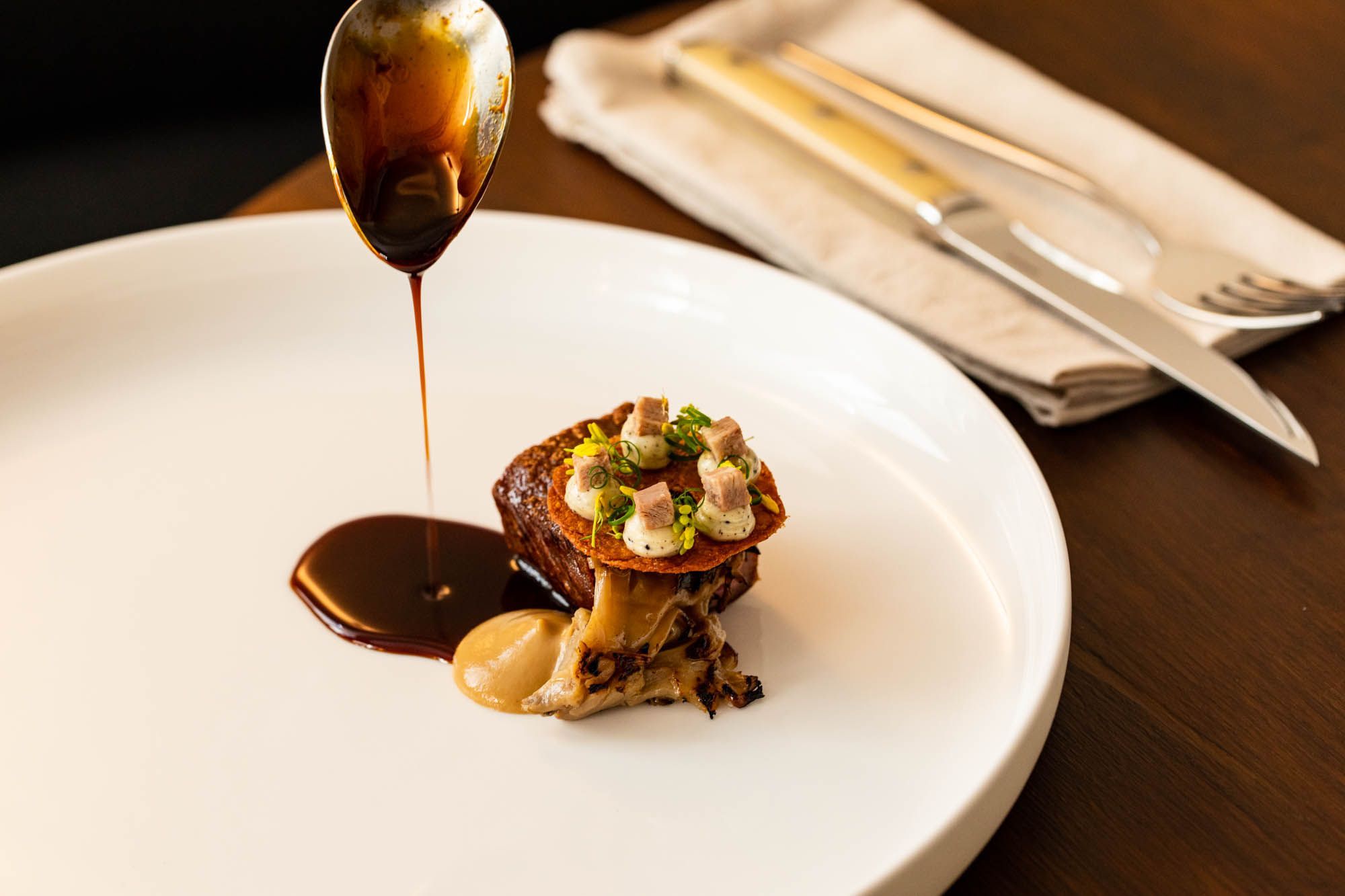 Expect to indulge in dishes such as Isle of Gigha halibut, served with violet artichoke, monk's beard, and smoked mussel, and delight in heavenly desserts that conclude the meal.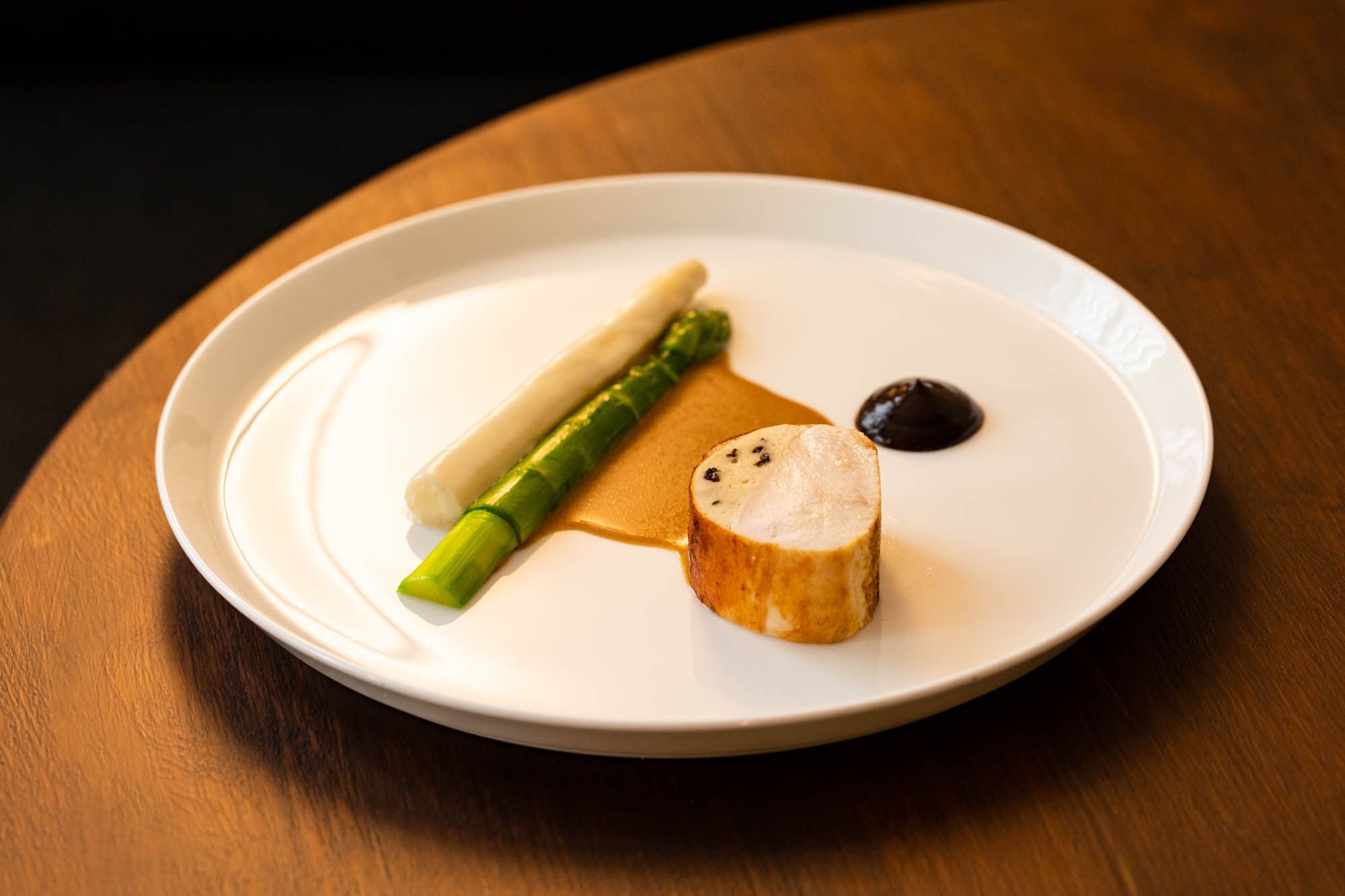 Additionally, seasonal ingredients such as spider crab, often a by-catch while crabbing and therefore underutilised, are expertly featured in the spring '23 menu. Dilsk also operates a zero-waste policy in the kitchen, with nose-to-tail cooking and innovative inclusions of ingredients. You'll experience this with dishes like the Trenchore Wagyu with miatake, yeast and truffle where both the heart and tongue of the cow have been incorporated into the dish.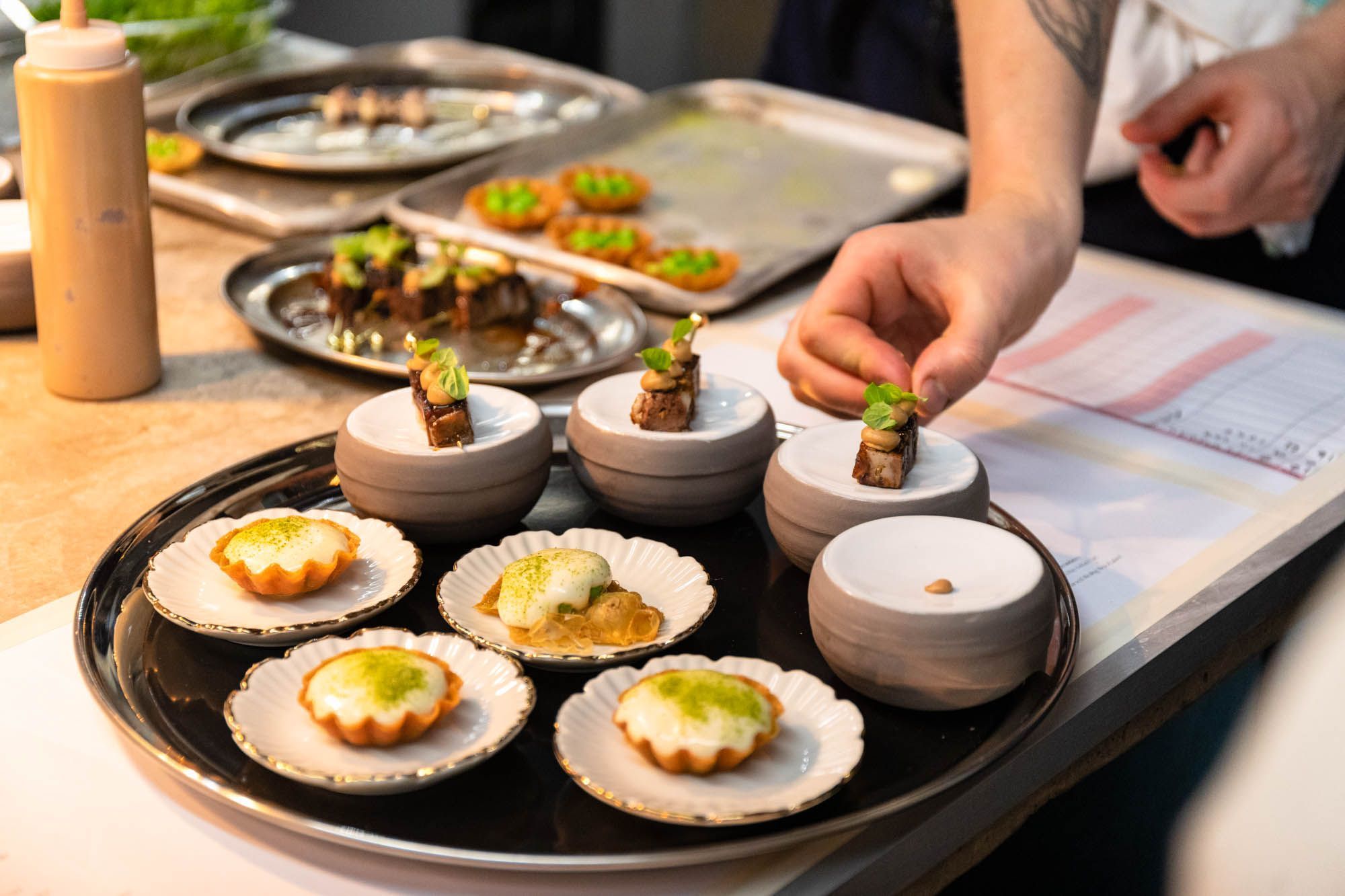 Dilsk is proud to partner with leading sustainable brands such as Shrub, our BRAVO 2023 sponsors for the Most Sustainable category, and Trenchmore Farm, our neighbours who provide the restaurant with both beef and cider.
Drinking at Dilsk Brighton
You'll find the quality of the offering at Dilsk continues through the beverage options. With a tantalising cocktail menu presented on arrival, highlighting a masterfully curated array of drinks – all exquisitely presented, with many using by-products and ingredients that are also found in the food menu… not spider crab!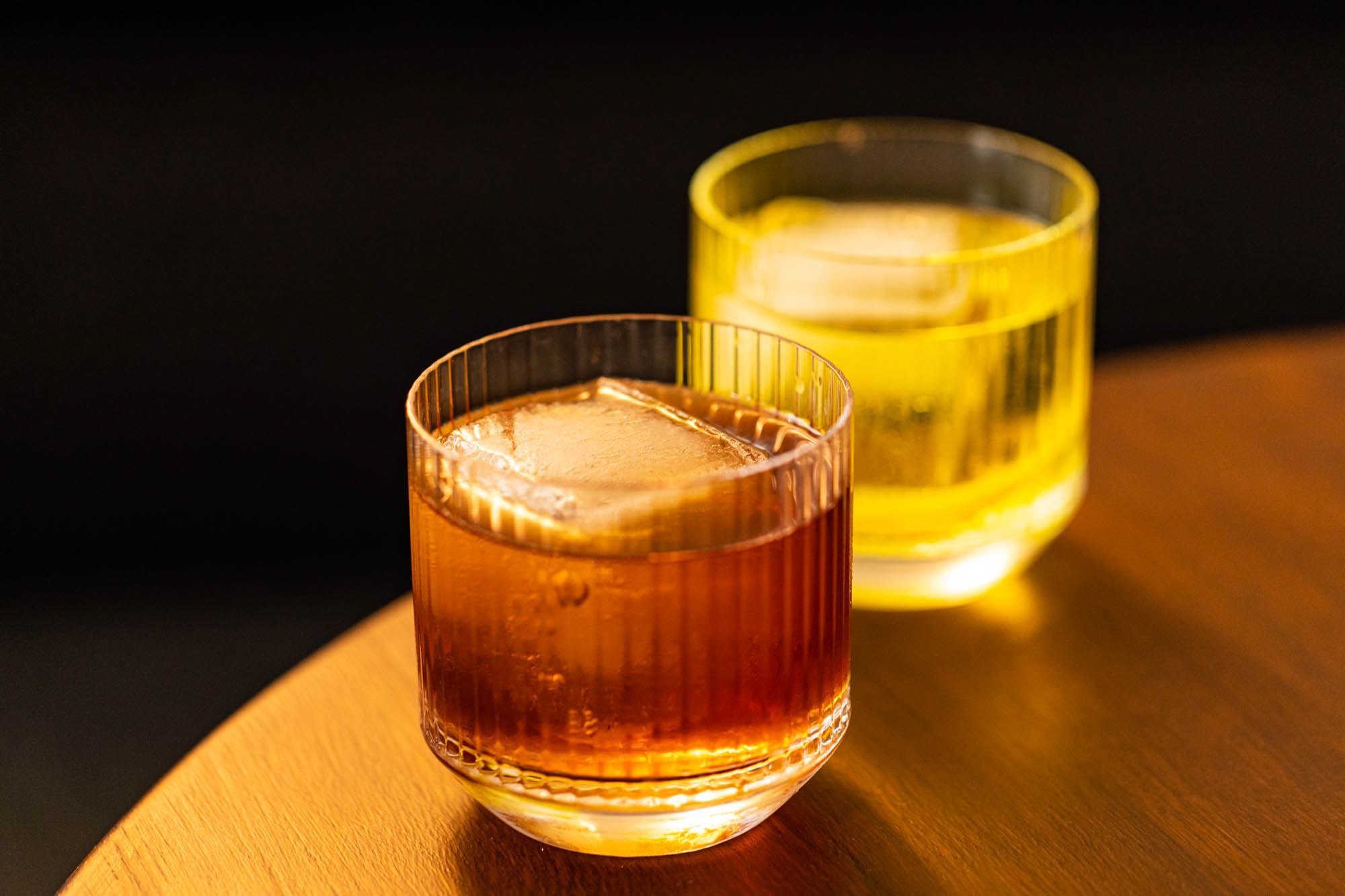 Wine pairing is available as a 'wine flight,' which offers handpicked producers from Sussex, Kent, and other international vineyards. By choosing the wine pairing, you'll get the entire Dilsk service experience, including an introduction to the producers, the qualities of the wine, and a rundown of how and why they complement the dish.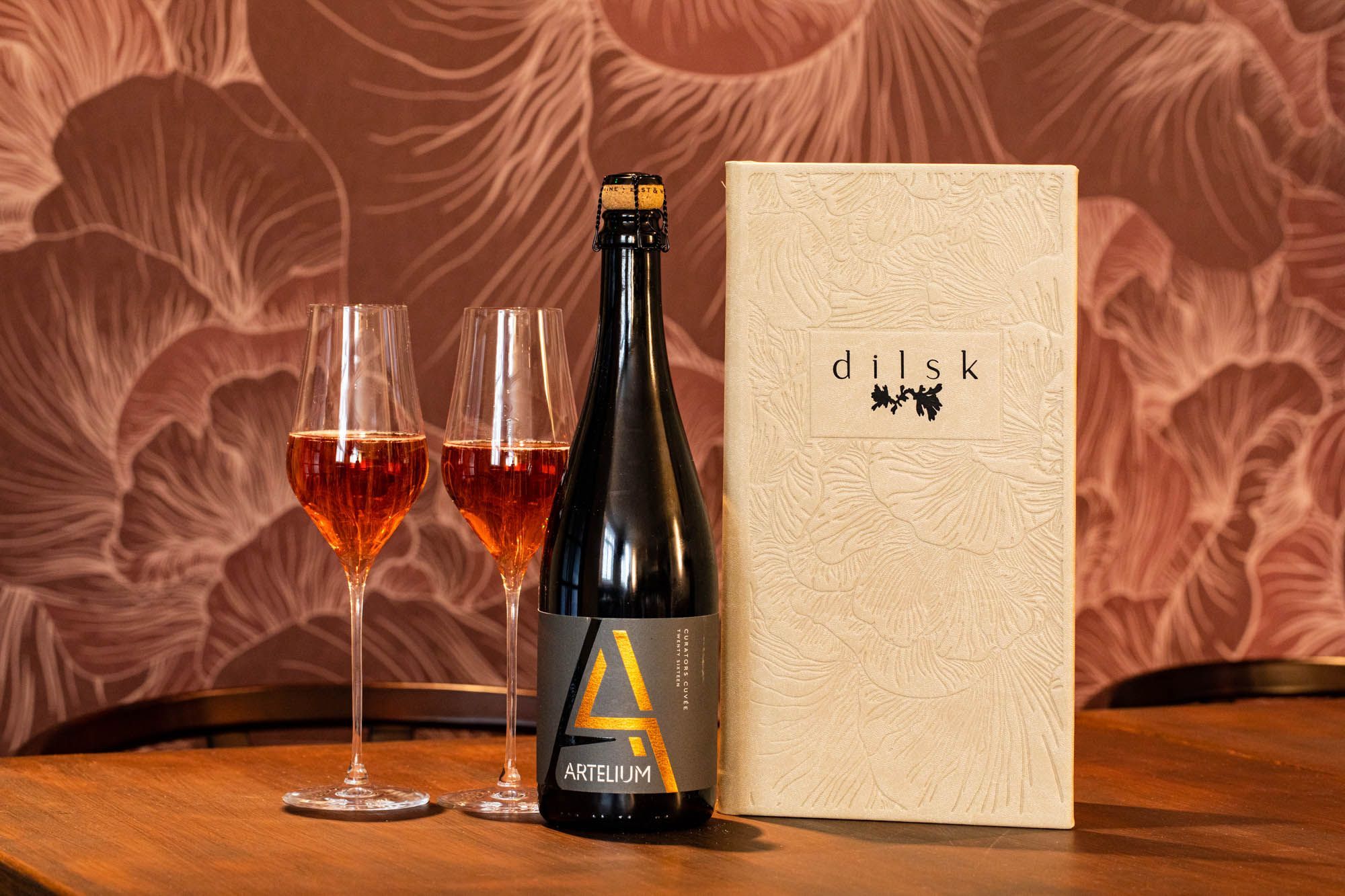 If you prefer to enjoy a high-quality beverage by the bottle, Dilsk offers a selection of stunning house bottles for £30, as well as a detailed catalogue of bottles from both vintage and contemporary winemakers. Additionally, Dilsk caters to those who prefer non-alcoholic options and can provide a non-alcoholic pairing with the tasting menu. More information on this will be available soon.